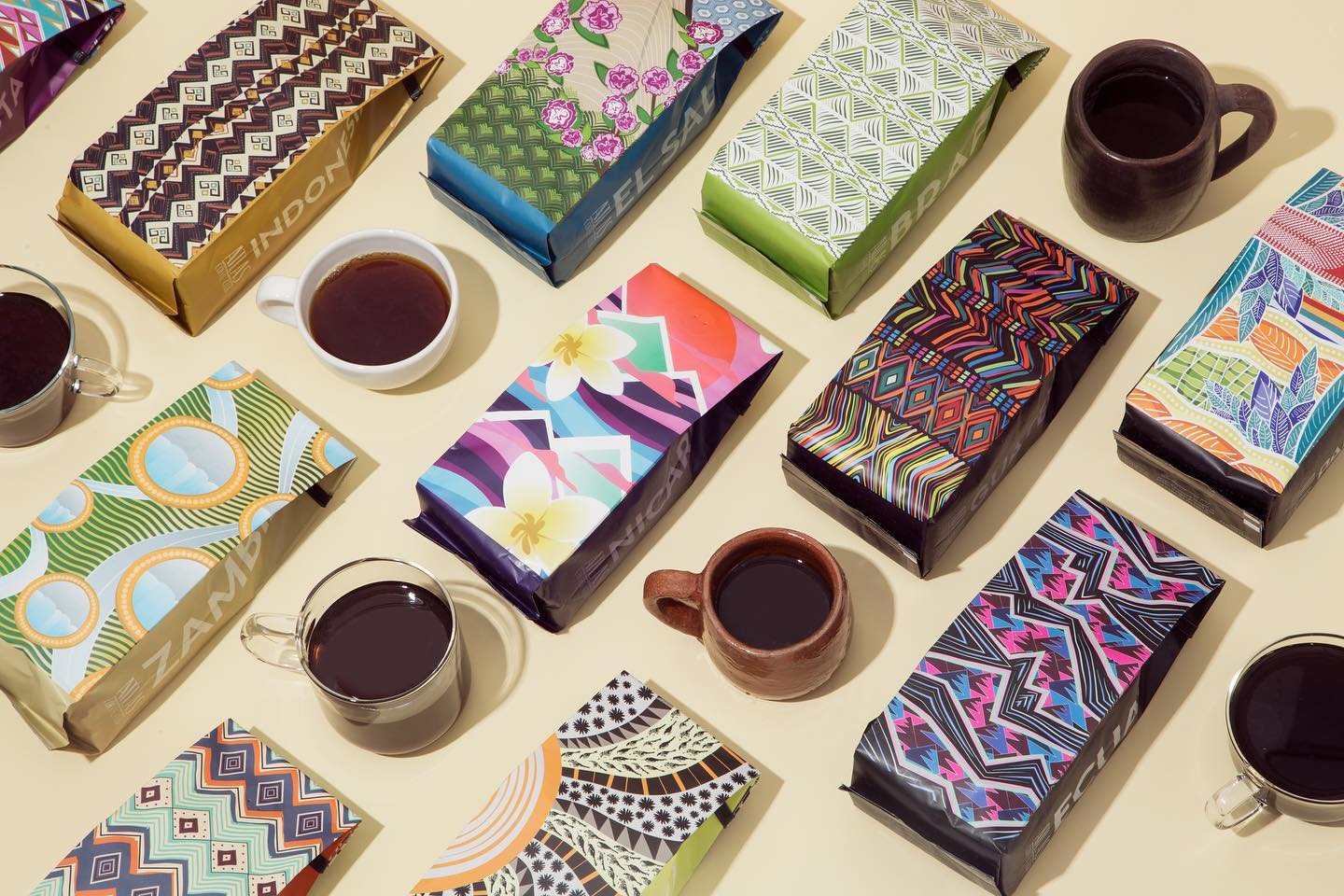 Our Atlas Coffee Club review could be your wake-up call if your morning coffee is starting to taste a little lackluster. An innovative subscription service, Atlas offers a monthly coffee tour of the world, all via your favorite coffee mug. And if the reviews are anything to go by, this is a quality product that makes a delicious and varied cup.
You get a different Fairtrade coffee each month, as well as a travel report on the region of the world it is from and top tips on how to get the best out of your artisan brew. And the beauty is you can cancel your subscription at any time.
But how much coffee bean do you get for your buck, and what makes Atlas different from other coffee club set-ups? We put the kettle on and give this popular subscription service a stir so you can decide whether Atlas Coffee Club could become your favorite brew.
About Atlas Coffee Club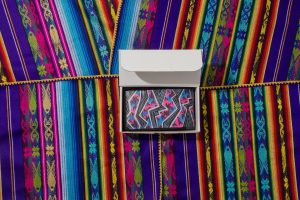 While coffee subscription services are not new, Atlas Coffee Club does offer its own twist on the 'deliver coffee to your door' business concept. Founded by avid travelers, Michael Shewmake and Jon Miller, in Austen, Texas, the premise behind Atlas is that it takes you on a journey with every cup of their coffee.
Their mission, they say, is to share the world of coffee and satisfy those feelings of wanderlust as you explore 'one cup at a time'. That's quite a promise, but it certainly sets them apart from their coffee subscriptions competition.
The idea is simple but enticing – after signing up for the Atlas Coffee Club, you will be sent a different artisan coffee each month from some of the world's best micro-lot coffee plantations. What is a micro-lot? According to the blurb, micro-lots are notable productions of coffee selected for their quality and flavor. And with Atlas Coffee Club, you get to sample some of the best micro-lots from around the world. Including Ethiopia, Rwanda, the Congo, and Costa Rica. And all their selected coffee is Fair Trade so sustainable for both the planet and the plantation workers.
But it doesn't stop there. Each coffee delivery comes with its story – including the region it was grown, its flavor profile and how to get the best from the brew. With each subscription, you build up a fascinating coffee tour of the globe.
You can also join the Atlas Community for more insider knowledge on your favorite beverage, plus you can cancel your subscription at any time.
Pros
You get a global experience with their high-quality artisan coffee from around the world
Adding in each coffee's story, location profile and tips on how to get the best out of your brew is a fun and informative twist
Each coffee pack is roasted to order, so it arrives super-fresh
You can tailor your coffee subscription to match your preferred roast and grind
Setting up a subscription is straightforward, plus you cancel it at any time
You can also opt for a custom plan if you need a greater volume of coffee
An Atlas Coffee Club subscription can also be provided as a gift if you are shopping for someone else
Cons
The main coffee weight per delivery is on the low side, coming in at 12 ounces, although you can request more than one bag
There are some limits to your personalized selection – you can't choose flavor or aroma type
You don't get free shipping, although it is not extortionate
There's no international shipping – Atlas only covers the US and Canada
Doesn't offer any samplers
Atlas Coffee Review
So, now we know how the subscription service works, what about the Atlas coffee selection? Chosen from plantations and farms worldwide, Atlas opts for micro-lot artisan coffee, many from the more unusual or lesser-known regions. We look at a selection to give you a taste of what you can expect when it comes to this famous coffee brand in the US. So get your coffee makers ready and taste these exceptional coffees.
Atlas Guatemala Coffee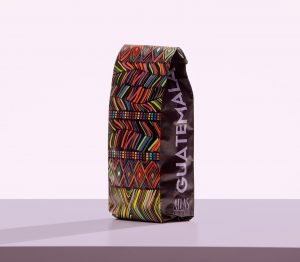 Atlas's Guatemalan choice comes from the Huehuetenango region (pronounced as 'way way ten an go'), known for producing some of the world's finest coffee. And for the dark roast aficionado, this bean doesn't disappoint. Atlas has selected this volcanic region of Central America for its rich soil, rain, and altitude, which they say creates 'exceptional' coffee growing conditions.
Sustainably sourced from a cooperative grower, the result is a coffee that has a delicious and unique flavor. With the acidity of a cherry balanced by the smooth notes of milk chocolate, we think this is a lux coffee that will more than set you up for the day.
Atlas Costa Rica Coffee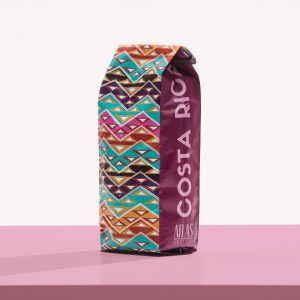 Costa Rica's Arabica bean is renowned for its creamy tasting coffee, making it an obvious shoo-in for the Atlas Coffee Club range. But while it is one of the better-known regions for the coffee lover, this roast still can surprise.
This coffee is produced at altitude in the Palmares region, where the soil is perfect for bean cultivation. And Atlas's relationship with its artisan growers means it can offer a Costa Rican coffee that is both exceptional and sustainable.
Flavor-wise, Atlas's Costa Rica roast is rich and satisfying, with tasting notes of milk chocolate, sweet cream, and black tea. As well as the taste, we also loved the zingy packaging of this coffee, with its Central American color brights transporting you to a more tropical clime.
Atlas Brazil Coffee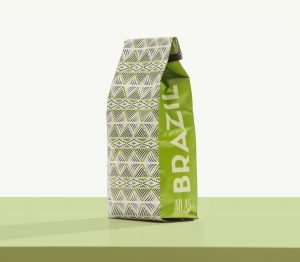 From central to South America, we now move onto Atlas's Brazilian coffee. This offers the complexity you expect from one of the world's most popular coffee beans. Atlas sources their beans from the region of Mantiqueria de Minas, where most of Brazil's smaller producers call home.
This artisan region translates well into the coffee, which has a tasting profile combining coconut, chocolate, and vanilla for a nutty, almost fruity flavor. What's not to love!
Atlas Ethiopia Coffee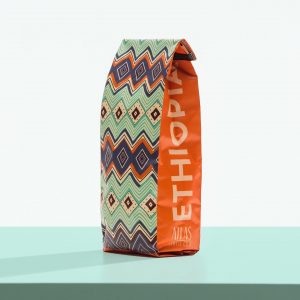 A lesser-known coffee bean, the Yirgacheffe from Ethiopia is a light-medium roast packed with a nutty, floral flavor. And we love the sound of its tasting profile, which includes raspberry, blueberry, and sweet chocolate.
Grown at altitude in premium soil, this is a high-quality African bean that could well become your new coffee favorite.
Papua New Guinea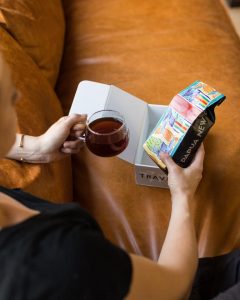 Grown at an altitude of up to 1,800m in the Western Highlands of Papua New Guinea (PNG), this exceptional bean originated in Jamaica's Blue Mountains. Imported during the 1920s, the growing conditions in PNG have led to a lighter, more acidic coffee than its original.
If you like fruity, floral coffees, then this bean could be for you, as the result is a satisfying brew with distinct floral notes, including green apple.
Atlas Coffee Club Subscription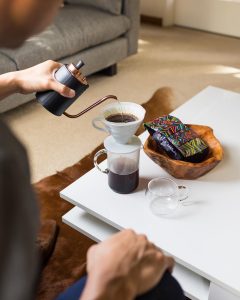 The ease of ordering your new Atlas Coffee Club subscription is on par with similar subscription services. Some reviewers, however, feel it doesn't have the same level of personalization and choice as some of its competitors.
To start your subscription, you sign up online, where you choose between two or four weeks for the frequency of your order. The standard order includes one 12-ounce bag of coffee, which you can bump up to four bags per order or reduce to a half-bag if preferred.
Then you can select your preferred roast from light-medium and medium-dark. If you like to 'freestyle' with your coffee, you can opt for 'all roast types'. Finally, you choose whether you want it pre-ground or the whole bean so you can do your at-home ground.
Confirm your order, pay, and then that's it. Each month you will receive a different coffee in a smart coffee subscription box to enjoy. And if you are on vacation and want to temporarily pause your subscription, edit it, or cancel it altogether, you won't be penalized. Although you may still be charged as you need to give Atlas 48 hours' notice. Check out the difference between the two subscriptions in our reviews of Atlas Coffee Club vs Driftaway.
Atlas Coffee Reviews from Customers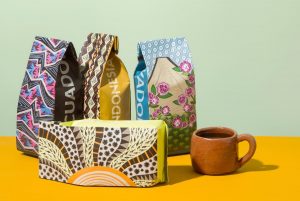 Now to the important customer feedback. The website doesn't feature the opportunity to leave a review on each product page. Although it does feature placed reviews from customers. Understandably, these reviews are all favorable. Customers seem to love the idea of getting coffee you wouldn't find on your local supermarket shelves. And the world journey concept, including location guides and tips on the perfect brew, is also well received.
The products are quality, and the variety of beans justifies for many customers the monthly subscription. And they like the fact that you can cancel at any time.
"I loved the idea of tasting beans from places beyond what you see on store shelves." "I have thoroughly enjoyed each delivery of coffee thus far!"
So far, so good. However, going beyond their website and a customer Atlas Coffee Club review is harder to find. Over on TrustPilot, there is just one customer review, which is positive but does flag up that the subscription is expensive for the small bags of coffee you receive, compared to others.
Popular Alternatives to Atlas Coffee Club
Further customer reviews
On Reddit, a couple of reviewers say some of the coffees are not as distinct. But the overall quality is good, and you do get the region profile to learn more about what you are drinking. And this for most customers appears to be a plus, as does the fact that Atlas is prepared to offer lesser-known regions and coffee products.
Several reviewer blog posts on the Atlas Coffee Club have called it an excellent subscription, including Forbes, which says its coffee quality 'will impress the most discriminating coffee critics.'
But if you are unsure whether Atlas Coffee Club is for you, then the online coffee community Homegrounds, best sums it up, calling it the subscription for 'the coffee explorer who's on a mission to try new beans.' Read our review of Bean Box vs Atlas Coffee Club to see which subscription brand is worth it.
Sign Up for Atlas Coffee Club
To sign up for Atlas Coffee Club, you will need to create an account on their website to select your subscription type. New customers can also get 50% off your first bag.
Once you have an Atlas Coffee Club account, you can tailor your subscription by choosing a delivery frequency of either two or four weeks, your roast preference, and your grind type, whether whole bean or ground. You are now ready to receive your first batch of delicious world coffee.
Where to Buy Atlas Coffee
Atlas Coffee is only available online via their subscription service.
Shipping and Return Policy
Atlas Coffee Club is straight-up honest about its shipping and that it's not free. They counter this by explaining that many other companies will build the 'free' shipping costs into their product prices. Instead, Atlas says they can offer the very best price point for their coffee. The shipping charge is always a flat rate of $5.
Their standard shipping times are around the average – of three to six business days within the US. They don't ship internationally, but they will ship to Canada, although the delivery times are longer, potentially up to 12 business days. The cost does go above their flat rate for deliveries to Canada, starting at $6 per shipment.
Atlas Coffee Club is a subscription service, so you can expect to be billed per order at the frequency you selected. Your subscription will continue to run unless you cancel. When it comes to canceling Atlas Coffee Club, you can actually do this at any time, so you are not tied into an agreed duration.
To cancel your subscription with Atlas, log into your account on their website and change your membership settings to 'stop subscription'. Alternatively, you can email [email protected] to request a cancellation.
If you do not want to receive another order, you need to give at least 48 hours' notice of your cancellation request. Less than 48 hours and Atlas Coffee Club cannot guarantee to stop shipment. And any coffee you have received is non-refundable.
Atlas Coffee Club Promotions & Discounts
As well as getting 50% off your first order, there are other Atlas Coffee Club promos to take advantage of. Searching the internet, you can find numerous options to use an Atlas Coffee Club discount code, from money off to free shipping. Use your Atlas Coffee Club coupon at check-out.
Contact Atlas Coffee Club
There are numerous ways to contact Atlas Coffee Club, whatever your query or concern. The main way is via the contact us page on their website, which goes directly to their customer service team.
Alternatively, you can email them directly at [email protected] or message them via their Facebook page at www.facebook.com/AtlasCoffeeClub.
To speak to a customer service representative the good old-fashioned way, you can also call Atlas on 512-522-1337.
Atlas Coffee Club: Editor's Verdict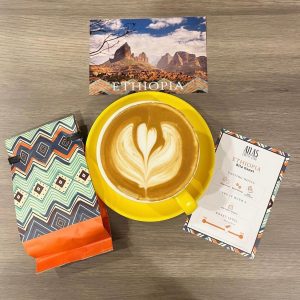 The key find in our Atlas Coffee Club review is that if you love adventure and coffee, this is the subscription service for you. And even if you are more of an armchair traveler, there's enough novelty. The detail in the service as well as a choice of world coffee to keep your interest.
The quality of the coffee is good, and as it is artisan, you are getting something a little out of the ordinary. Plus, you have a decent amount of control over how you want your coffee and how often. And the fact that you can cancel or pause your subscription at any time is another plus.
The bag sizes are not the largest, so at best this is a mid-priced product. Furthermore, you can order multiple bags and most customers report the quality, freshness, and taste of Atlas's coffee is high. We think overall, the extra details, such as region reports, flavor profiles, and tips to get the best out of your brew, take Atlas Coffee Club beyond the ordinary, making that morning cuppa something to savor.
In case you are passionate about coffee and love trying out new brands, you must check out our reviews of Death Wish Coffee, Eight Ounce Coffee, Angelinos Coffee, and Maud's Coffee. 
Atlas Coffee Club FAQ
Is Atlas Coffee fair-trade?
Yes, every coffee product Atlas uses has been verified as Fair Trade and checked for sustainability. Buying Fair Trade, says Atlas, ensures a fair wage for the growers and producers of what is a premium, specialty-grade coffee. And this, in turn, incentivizes the producers to invest in their coffee beans' quality and sustainability.
Should the coffee have a vacuum seal?
Some Atlas Coffee Club reviews have questioned that the coffee bags arrive without being vacuum sealed. According to Atlas, a vacuum seal is not needed for their coffee as it is roasted to order and is as fresh as you can get it through a shipment service. Their website states: 'a vacuum seal is only needed when buying coffee off the grocery store shelf where the coffee has been sitting for weeks if not months.'
Does Atlas Coffee Club offer decaf?
Atlas Coffee Club does have decaf on its menu, and you can sign up for a specific decaf plan. However, they only offer their decaf coffees as a medium roast, although this could change in the future.
How fresh is Atlas coffee?
Well, as fresh as a shipped coffee can be! Each batch is roasted to order on the morning of shipment, so it is no more than a few hours old before winging its way to you. Atlas recommends waiting around a week after its roast before brewing its coffee; it is that fresh! This wait is to give the coffee time to de-gas and release any carbon dioxide stored inside the bean to ensure the grind offers its optimum flavor. Luckily, with the shipment time, you are getting the freshest and tastiest coffee.
How many coffees does Atlas Coffee Club send per shipment?
Each shipment will contain 12oz of coffee. This coffee is roasted and then shipped within 24-48 hours of being roasted.