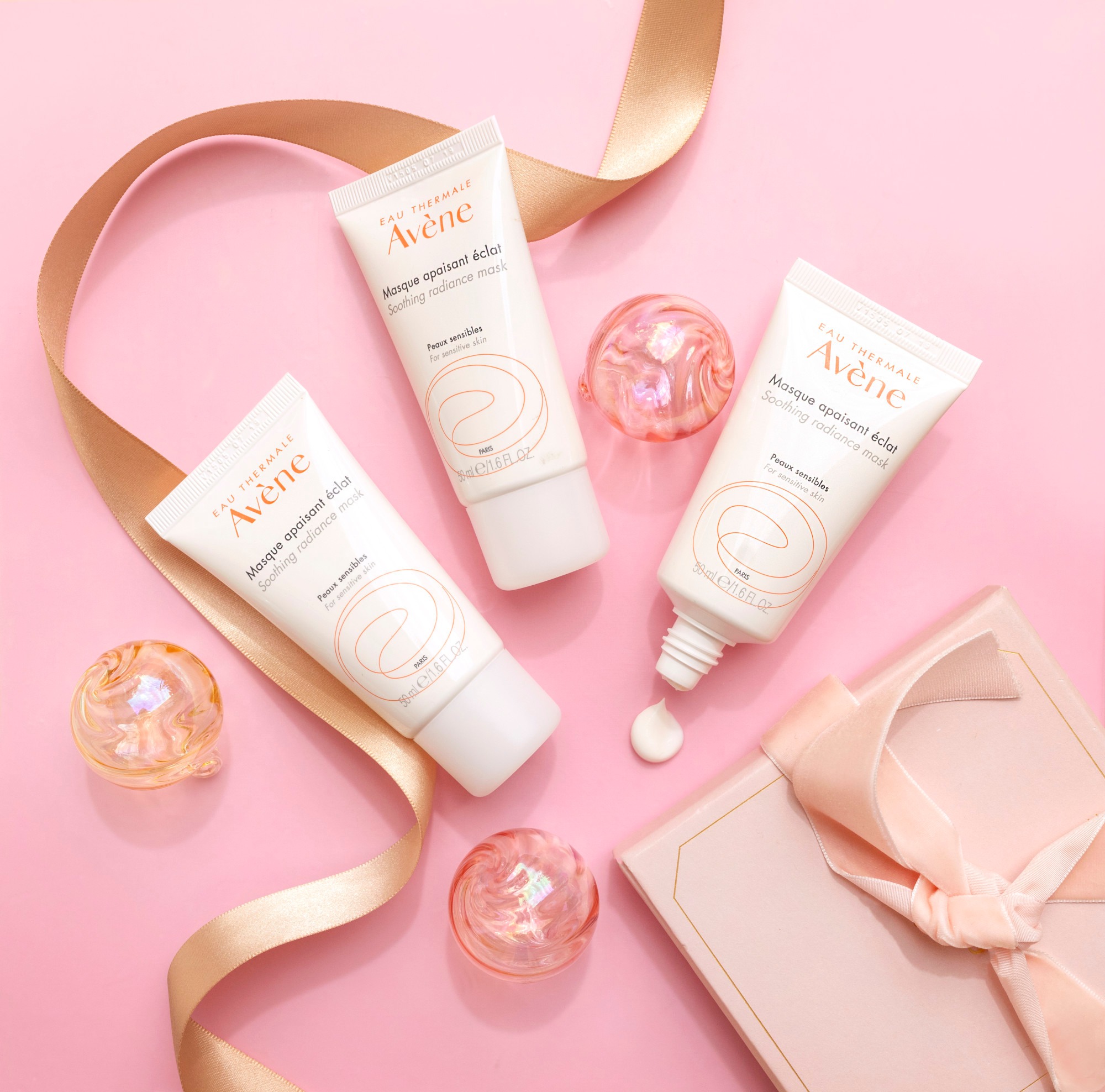 Looking online, you've probably seen a bunch of Avene reviews, that's because Avéne dates over two centuries ago. The brand is well known for its products and we can say that it's a favorite for many customers. But that's not the focus of this review.
We plan to take a deep dive into the brand to understand the idea behind its skincare line. We'll review their best-selling products and answer some common concerns you may have. If that's what you're looking for then keep reading.
About Avéne Skincare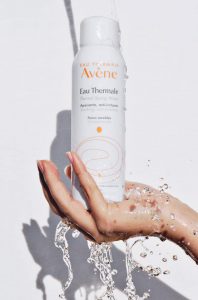 Avéne tracks over 270 years of industry expertise in skincare, especially sensitive skin. The brand is rooted in dermatology and hydrotherapy with the heart of the brand lying in its Eau Thermal spring water. The brand focuses on the use of this remarkable spring water as the one ingredient that helps its products soothe, soften, calm, and relieve many skincare concerns.
But before all this came to light, this high-profile brand had to start from somewhere.
The Avéne skincare brand we all know and appreciate now was launched in 1993, with its headquarters situated in France. It gets its rich cultural and historical heritage from the Haut-Languedoc national park, where they too get their pure spring water.
The brand aims to create and formulate skincare products that address all types of sensitive skin and provide healing benefits amongst other uses to these skins with the power of pure spring water. The reason the brand believes in the use of this water is that it has natural biodiversity, it's pure, untouched, and free from pollution or contamination.
With such many years in the industry, the brand boasts of numerous formulations from cleansers, toners, serums, creams, moisturizers, and much more.
Pros
Multiple products: The skincare brand has many products and product lines.
Shop by concern: You can easily shop for your favorite product as they individualize needs based on different skin concerns like acne, dehydration, itchy, hypersensitivity, and more.
The brand uses recyclable packaging that minimizes the ecological footprint.
Installment payment option: Pay for your product in four installments thanks to klarna.
Their returns policy allows for 60-day returns.
Cons
The products are pricey as compared to similar products.
Too many products may be overwhelming for customers.
Avéne Products Review
Avéne has an assembly of products from facial cleansers, mineral lotions, toners, hydrating balms, eye contour creams, sunscreens, face mists, lip balms, lip butter, aqua gels, and many more skincare products. Below we shall review the most common products from the brand.
Avéne Skincare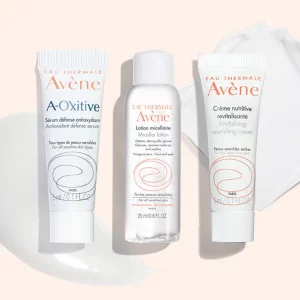 The Avène skincare line comes diversely to allow you to create custom regimens that address your concerns. All their products are backed by science, proven via clinical studies, and infused with the soothing Avéne thermal spring water to create the best products yet.
As you shop for your products, you can easily shop via concern; that is anti-aging, acne-prone, dehydrated skin, itchy/eczema-prone skin, hypersensitive skin, redness, skin affected by cancer, wound sensitive skincare products, post-procedure, and daily skincare needs.
From their bestsellers, you can get kits such as spring treatment that help replenish and protect the skin during weather changes or the daily essentials kit that feature cleansers, moisturizers, and sunscreen. The skincare line also has specialty products like A-Oxitive, Tolerance Control, Antirougers, Cold Cream, Physiolift, and many more
Avéne Cicalfate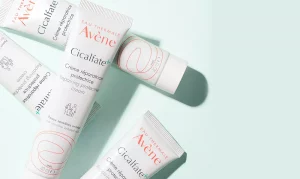 The Avène Cicalfate is a protective wound care product that's used to help restore the skin's barrier. It works to restore and preserve the natural balance within the skin's microbiome and promote a healthy skin environment while maintaining proper hydration and keeping external aggressors away.
The Cicalfate line of products includes a protective cream, a scar gel, restorative lip cream, a post-procedure emulsion, and hand cream. All these products are infused with a postbiotic ingredient called the C+ Restore that's rich in protein hence used for skin restoration and thermal spring water to soothe and calm the skin.
Other key ingredients you'll find in the product line include copper-zinc sulfate complex that promotes a healthy skin environment, silicone, hyaluronic acid for added hydration, and sucralfate that helps isolate lesions from external aggressors.
Avéne Retrinal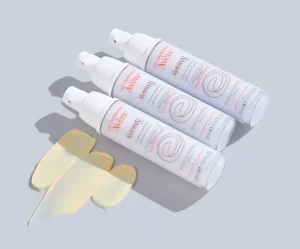 From retinal acid commonly known as retinoid, the Avène Retrinal skincare line is specific to anti-aging needs, precisely physical elasticity. This intensive skincare product helps to improve the appearance of wrinkles, fine lines, and the crow's feet found at the corner of your eyes.
The product line features four products: Retrinal eye cream, intensive 0.1 cream, intensive 0.05 cream, and a day cream. Each product works to smooth and renew the skin with its peptide and antioxidant formulated cream.
A key ingredient in the product is Retinaldehyde which is a more effective form of retinol used to brighten and smooth the skin while minimizing signs of aging. Other ingredients include vitamin E which acts as antioxidant fighting against free radicals, thermal spring water, pro-elastin peptides to plump the skin, hyaluronic acid for plumpness, radiance, and hydration, dextran sulfate for reducing dark circles, and CollactinTM that provides a lifting effect.
Avéne Tolerance Control Soothing Skin Recovery Cream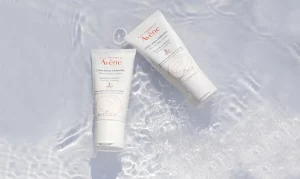 This Avéne skin recovery cream works two ways: as a tolerance control cream for redness and itching and as a recovery cream post-procedure or during wound care. It's a lightweight cream that helps to build and restore the skin's barrier while soothing any redness, tightness, overheating or irritation on the skin.
It's safe and efficient to use on normal to combination skin as, besides its tested formula, the product is also stored in sterile packaging free from parabens or preservatives.
The three key ingredients in this product include D-Sensinose which is a postbiotic that calms and soothes skin discomfort, the Avène thermal spring water, and sterile cosmetics to promote a healthy skin microbiome.
Avéne Thermal Spring Water
Besides being used as a universal ingredient in all their products Avène also sells their Avène thermal spring water as a facial mist packaged in a spray bottle which you can use to hydrate your skin for a calm and soothing sensation.
It's a pH-neutral product with an optimal mineral composition that doesn't dehydrate the skin but restores balance in the skin and reduces hypersensitivity.
You can use the product as many times as you'd like as its mineral properties can help improve skin texture while its biological properties rich in postbiotic microflora helps calm and soothe the skin.
Avéne Xeracalm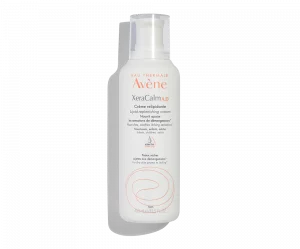 Still, on calming and soothing the skin, the Avène XeraCalm also helps calm and soothe the skin, but the product is focused on dry, dehydrated, itchy, or eczema-prone/atopic dermatitis skin. The A.D lipid-replenishing cream works to support the skin's microbiome and seal moisture within the skin for up to 48 hours.
Its key ingredients include the Thermal spring water, I-Modulia which is a postbiotic that supports the skin's barrier, Cer-Omega which is an omega-6 derivative used to hydrate and nourish the skin, and sterile cosmetics for a patented airless packaging keeping the product fresh and safe throughout its entire use.
Avéne Retrinal Eyes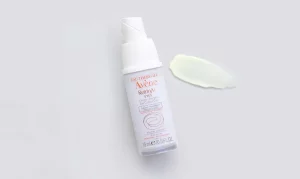 From the Retrinal skincare line, the Avène Retrinal eyes is a three in one eye cream used to target dark circles, puffiness, and under-eye wrinkles and lines. Its key ingredients include Retinaldehyde which smoothes the appearance of under-eye wrinkles, hyaluronic acid that helps hydrate and firm the skin area, Dextran sulfate that reduces puffiness and the appearance of dark circles, and thermal spring water.
For best results, you use the product at night/ evenings. After cleaning the face, gently dab a small amount of the cream around the eyes with a focus on the crow's feet and eyebrow arch. With nightly use, the product can last up to 60 days
Avéne Cold Cream Lip Balm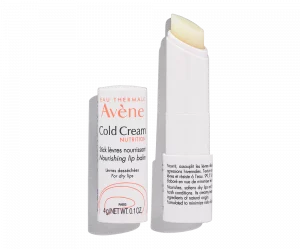 The last product we shall review is the Avène Cold Cream lip balm which is a nourishing lip cream that's used to soothe dry, cracked lips while providing intense hydration.
Its rich and creamy formulation applies to all skin types and is suitable for children above 2 years and older. Its key ingredients are thermal spring water, cold cream that nourishes and protects the skin on the lips, jojoba oil that restores the skin microbiome, bisabolol that calms the skin, and shea butter for nourishment.
Avene Reviews from Customers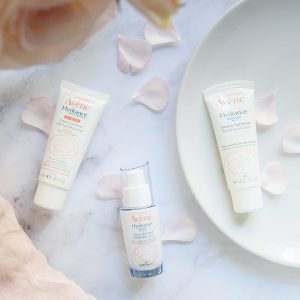 In general, the brand boasts thousands of great reviews from its customers. Many speak of how fast the product works, its quality, and how true the product is regarding specific concerns. Here are two positive reviews from their customers:
"Avéne has an amazing Micellar Water/Cleanser. It is great at thoroughly removing makeup and dirt with a few swipes across your face and it is quite gentle. It has a nice soft pleasing fragrance. Most importantly it can clean your entire face in a pinch if you do not have soap and water available and it does not leave any residue."
"I have been suffering from a painful eczema flare-up for the past month which didn't heal because I was slow to order an Avene moisturizer after running out (Happily I will only ever be using Avene for the rest of my life). I had large patches of inflamed scales below my chin (thankfully not eyelids this year), which truly went away in a day or so of multiple applications per day. The consistency of this particular cream is great. It has more of a gel-like feel even though it is opaque and spreads to coat the skin nicely without an oily feel. It looks beautiful and dewy under makeup or without, and I can't feel I am wearing it. If you have skin problems I'd recommend staying away from oils."
Further reviews
Besides the great consistency, great packaging, safety precautions, and excellent product, there are a few customers that don't see it all as positive. Some complain about the price of the product as it may be too expensive compared to the small quantity you get.
"Great product, but way too expensive for a very small quantity. I have sensitive skin and use a retinol cream at night, so I need a very rich moisturizer. This product is perfect, but $35 for 1.69 oz. is ridiculous – especially since the poor design of the container means you're missing at least 10% of the product."
All in on, the brand has a well worth it 4 out of 5 rating which puts it well above average.
Sign Up for Avéne
If you'd like to be in the know, then you'll probably want to sign up for their website. The process is straightforward; a simple click on create an account and you'll be prompted to input a few personal details. You'll need an email address and a password.
With this new account subscription, you'll get all the information you'll need about the brand coming in via email. From new products and offers, discounts, and access to the Avéne brand community.
You could also sign up via your social media accounts, specifically, Facebook and Google.
Where to Buy Avéne
Avéne products are sold in three ways: online via their website, via retail locations, and by accepted physicians. It may be easier to shop online but if you don't want to you can go to their website and click on "find a store near me". You'll be redirected to a page where you can input your Street Address, City & State or Zip Code, and how much distance you're willing to walk and the site will highlight the nearest retail store locations closest to you such as Skinstore, Dermstore, Revolve and more.
The brand also works with selected physicians from whom you can get their skincare products.
Avéne Shipping and Return Policy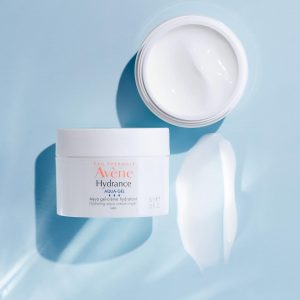 Shipping
For all goods worth $45 and above excluding taxes, discounts, and shipping costs, standard ground shipping will be free. For goods less than $45, the cost will be $6 for standard delivery. In both scenarios, you can choose standard, 2nd day, or overnight deliveries where the last two priority delivery options attract higher pricing than the standard shipping rate.
For better understanding, standard shipping refers to delivery processing and shipping within one to five business days depending on the product availability. Second-day deliveries are made after two days from the order's shipping date (excluding holidays and weekends). Lastly, for overnight deliveries, the orders are shipped within one business day.
All orders received Monday to Friday before noon ET are shipped the same day, whilst after noon, they're shipped the following business day. All orders are shipped via UPS for easy tracking and no orders are shipped on non-working days and Avéne doesn't ship internationally as yet.
The brand also doesn't currently ship to military services like APO, FPO, or DPO boxes. They don't ship to P.O boxes and for deliveries far off like to Alaska and Hawaii the delivery may take up to 14 business days.
As per the U.S Department of Transportation, certain items like aerosols, alcohol-based products, hairsprays, fragrances, and pressurized cans can't be shipped via air as they fall within the hazardous material category. Therefore, if an order shipment contains such, the entire shipment will be transported via an alternative which is ground-only transport.
Note that this may delay deliveries and such hazardous products can't be shipped via ground to certain areas like Alaska, Hawaii, or U.S Territories like the Virgin Islands, Puerto Rico, or Guam.
For all your shipping concerns, you can easily call or email them.
Returns Policy
As for returns, you're only liable to return a product if it's unopened, in a sellable condition, and within the 60 days threshold disclaimed in their returns policy. If you don't honor these three terms, you won't be liable for a refund.
Another thing that can cause you to be ineligible for a refund is if the purchase of the product was not made directly from their website. Meaning you bought it at a retail store like Amazon. Also, if the item was on final sale it's not viable for exchanges or refunds.
For all your returns, send the product to:
STACI Distribution Center 1
Pierre Fabre Returns
100 Industrial Drive, Unit 100
Jersey City – NJ 07305
Alongside, attach the original receipt of the product. Note that you will cater to the shipping fee for the return.
Once your return has been acknowledged, you will receive your refund via the credit card you used to purchase the product; there are no cash refunds. They process the refunds within 14 business days of receipt of the return shipment.
If you received products that were damaged or besides what you ordered, you can easily call them between 9 am to 5 pm ET Monday through Friday.
Avéne Promotions & Discounts
As of the time of this skincare review, Avéne has a few special offers on their products such as:
Get two free samples of your choice after you purchase your order.
You can get Free shipment for goods worth $45 and over.
Get auto-replenishment services on your favorite products as soon as you enroll with them.
Other promotions you'll find include "refer a friend" where you refer your friends and they get 20% off on their first order. Simultaneously, you'll also get 20% off on your next purchase.
For first-time subscribers via SMS, you also get 10% off your first or next order.
Other than the promotions stated above, there are also seasonal discounts like Christmas offers, November Black Friday sales, Easter, and so much more.
Contact Avéne
For all your inquiries, comments, suggestions, or complaints, you can contact their customer service team at info@Avéneusa.com. The customer service team is available Monday through Friday 9 am to 5 pm ET.
Other than that, you can also contact customer support from their website. The support page has a contact form where you will input the topic, your first and last name, email address, order number, and message.
Their customer representative will get in touch with you within two business days.
Avene Reviews: Editors Verdict
The Avéne skincare line is unique in its way. Rather than competing with other brands that offer a multitude of skincare solutions for normal, oily, and dry skin, they decided to offer skincare products for sensitive skin and help soothe and relieve those who have a certain type of skin issues.
As a specialty skincare brand, they have gone above and beyond to offer quality skincare products not to mention using pure spring water which has its research to show that it's actually very safe to use on the skin and can be beneficial too. If you were ever in doubt as to whether you should use the brand, then you can get a confident yes from the many positive customer Avene reviews.
As you've seen, besides the expense it will cost you to get the product plus occasional late deliveries, the brand has focused on offering the best products to its customers.
Still on the hunt for perfect beauty products? Check out our reviews of DHC Cosmetics Review, Erno Laszlo Review, By Humankind Review, and Rare Beauty Review.
Avéne FAQ
Is Avéne Cruelty-Free?
Yes. Following the directives from The European cosmetic legislation (directive 76/768/CEE amended the 1st March 2003), the brand no longer tests raw cosmetics or finished products on animals.
Are All Ingredients Used in Avéne Products Safe?
Yes. All the products they manufacture undergo various tests like Physico-chemical and bacteriological tests to ensure the quality and safety of the product. Moreover, after production, the products are further tested under the strict guidelines set by the Pierre Fabre Group.
All their formulas are clinically and dermatologically tested for efficacy and tolerance on various skin conditions. Furthermore, the formulas are also compliant with the current European legislation.
How Long Will Avéne Products Stay Fresh Once Opened?
On each product, there's an icon depicted as an open jar that states how many months the product stays fresh.
Are Avéne Products Natural?
No, the products are not natural. However, they naturally source their thermal spring water from an environmentally protected site in the Haut-Languedoc Regional Park.