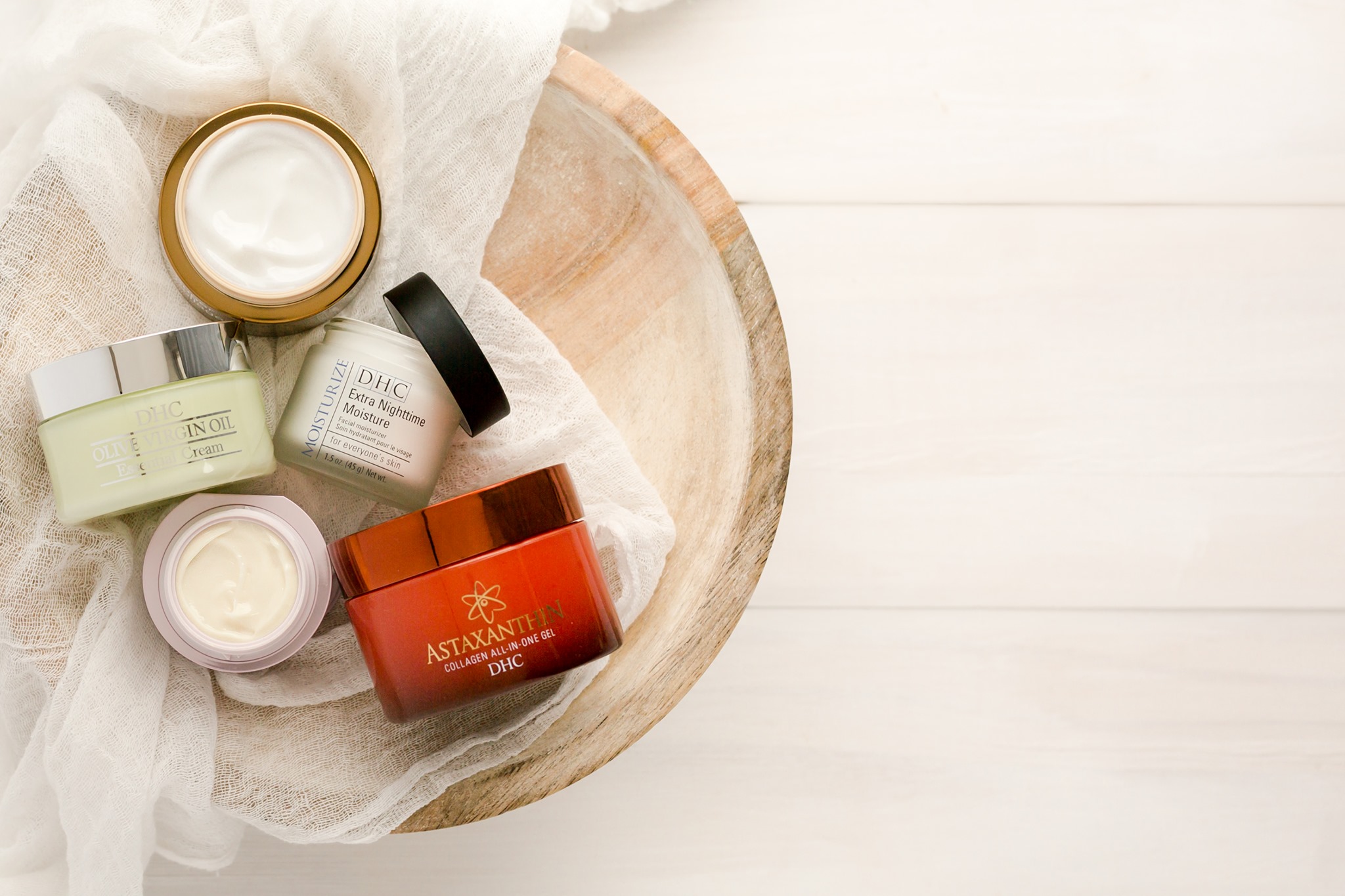 DHC is a Japanese cosmetic company specializing in simple yet effective skincare products for women on the go. The brand has been helping women look good since the Eighties, but its popularity skyrocketed over recent years. The company incorporates antioxidant-rich olive oil in many of its products. They also embrace the Japanese wabi-sabi concept that teaches people there's beauty in imperfection. Everyone is perfectly imperfect, and that's why DHC helps you feel amazing in your skin. This DHC Cosmetics review will examine this brand, customers reviews, its best-selling products, and much more. In turn, this will help you determine if their products are worth purchasing.
About DHC Skincare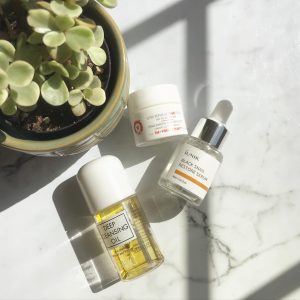 DHC was launched in 1972 in Japan as an educational translation center and then converted into a skincare company when a Japanese entrepreneur started creating superior cosmetics. The company utilizes organic olive oil as the base ingredient when making its products. 
Olive oil is an effective ingredient with the power to hydrate skin without clogging pores; this ingredient is rich in antioxidants, polyphenols, and vitamin E and has been the most nourishing oil worldwide. DHC's olive oil comes from Baena, Spain, where the flower's oil is crushed, cold-pressed, and ultra-purified. These processes take place at the brand's state-of-art workshops based in Japan. 
The brand uses the double cleansing traditional formula to ensure users achieve a good-looking complexion. With headquarters in Japan, DHC provides an oil-based cleanser that breaks down oil, makeup, and dirt and then a foaming cleanser that rinses out all the impurities. The brand is known all over the world for its high-quality makeup. This DHC Cosmetics review will highlight the brand's pros and cons. 
DHC Cosmetics was featured in Elle, NY Magazine, Vogue, and Byrdie. It also gained popularity on Instagram and Facebook.
Pros
The company uses natural ingredients in its products, including organic olive oil
The brand offers high-quality makeup
The company offers free shipping and a gift for purchases over $80
The brand offers a 60-day return window period even if you have used the products
You can get sample sets for $2
Great discounts and reward programs give you the chance to save on future purchases
Cons
Not all products contain sustainable ingredients
Some customers complain about delayed responses from the customer service team
They do not accept returns for purchases made at third parties or retail locations
DHC Skincare Products Review
DHC supply top-notch skin care products, including skin-enhancing serums, celebs favorites, and essential tools. According to the DHC Skincare reviews, customers love their products because they don't contain harmful ingredients. Let's look at some of their top-selling cosmetics products.
DHC Skincare Deep Cleansing Oil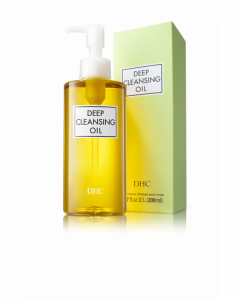 Formulated to remove makeup smoothly, Costco DHC Cleansing Oil is many people's favorite. Reviews from the customers show that this oil is the best you can ever get in terms of washing off dirt, oil, and makeup. The Japanese deep cleansing oil leaves your skin feeling soft, clean, and glowing.
The DHC Skin Care product contains organic olive oil as the main ingredient. Olive oil removes makeup and sunscreen traces effortlessly. It emulsifies with the products left on your skin, removing them completely; this ingredient also hydrates and nourishes the skin regardless of its sensitivity. It also contains vitamins that have regenerative and healing properties. These vitamins help repair the skin's damaged tissues and prevent the skin from getting acne and other skin conditions. 
Our DHC Cosmetics review also found that this deep cleaning oil contains rosemary leaf oil, which is a potent antioxidant. Rosemary leaf oil protects your skin, preventing any signs of premature aging. It also has powerful antifungal, antimicrobial, and anti-inflammation properties that protect the skin against certain conditions and infections. Inflammatory properties help soothe the skin by healing burns, swelling, and puffiness of the skin.
The vitamin E components present in the cleansing oil make it a powerful antioxidant. They reduce UV damage by nourishing and protecting the skin from free radical damage.
DHC Skincare Lip Cream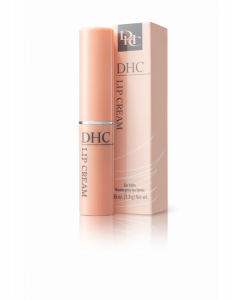 Having dry lips can be very uncomfortable, and having them cracked and peeled makes it even worse. The DHC Lip Cream helps protect your lips from chapping and cracking due to daily environmental stresses. The product is rich in olive oil and aloe, which is responsible for soothing, hydrating, and healing your lips. If your lips constantly crack or irritate, this lip cream will perfectly repair them
DHC Lip Balm contains olive oil that heals seriously damaged or dry lips. This ingredient is an excellent moisturizer, and it protects the lips from drying out, which results in chapping that can become painful. Your lips will stay soft, hydrated, and rejuvenated all day long. You will be relieved from already cracked lips within a short time of using their lip balm. You will also realize that your lips become lighter and free of dead skin, leaving you looking fresh and moisturized.
Aloe is another ingredient that makes lip cream more effective; it adds moisture to your lips to make them feel less dry. This ingredient also has anti-inflammatory properties that help fight irritation and infections on the lips. The antioxidants contained in aloe prevent the lips from damaging or getting wrinkles to make them appear radiant and young.
Vitamin E relieves dry and itchy lips because it is the ingredient that promotes cell regeneration. Using it on chapped lips helps bring new cells to the lips faster, making them look softer and younger again. It protects the lips from sun damage, soothes irritation, and restores the lip's hydration to keep it soft and supple.
DHC Skincare Velvet Skin Coat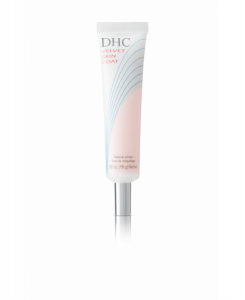 If you are looking for the perfect primer for your face, DHC Velvet Skin Coat can make the best addition to your makeup kit. This product is antioxidant-rich to give your skin a perfect complexion. It prepares your skin for a smooth makeup application. The primer reduces the look of pores and fine lines or any other discoloration that might be visible on the face.
The skin coat is rich in olive oil that offers its anti-oxidation properties to protect the skin from day-to-day environmental pressures. Olive oil keeps the skin moist and removes sunscreen traces for a flawless makeup application. Additionally, olive repairs damaged skin tissues to revitalize and strengthen the skin tone.
The velvet skin coat also contains silica that increases the transportation of oxygen and nutrients to the skin. In turn, this helps the skin to stay hydrated and glowing. Silica also promotes collagen production, which is an essential protein for the skin. Collagen helps improve the elasticity and texture of the skin while preventing signs of aging.
DHC Skincare Astaxanthin Collagen All-in-One Gel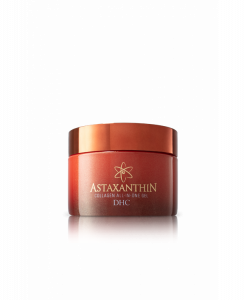 Do you want to moisturize, hydrate, and brighten your skin all at once? The lightweight DHC Astaxanthin Collagen All In One Gel is the go-to product. This product has generated a lot of buzz among the DHC skincare products because it contains astaxanthin, which has thousands of powers over vitamin C and E. 
Astaxanthin is an antioxidant and a potent carotenoid that prevents and protects the skin from environmental damage. It also does a great job of reducing wrinkles and signs of aging. Free radicals may damage the skin, making it sag, wrinkle, and look thinner. Astaxanthin combats the effects of free radicals on your skin, giving it a younger and softer look. The ingredient improves your skin elasticity by protecting it from damage due to sun exposure.
If your skin is suffering from sunburns, you don't have to worry anymore. The powerful antioxidant not only prevents skin damage but also takes part in the skin's healing process. Within a short time, astaxanthin will improve your skin texture, age spots, and hydration, keeping it soft, glowing, and looking younger.
The all-in-one gel contains squalene, an anti-inflammatory agent responsible for reducing the skin's redness and swelling. Squalene is derived from olives, so it contains anti-oxidation properties and is used as an emollient.
The hydrolyzed collagen content in this product forms a protective barrier that reduces moisture loss from the skin, keeping it soft and smoother all day long. Moreover, DHC Skincare Astaxanthin Collagen all-in-one gel contains Sodium hyaluronate derived from hyaluronic acid, which replenishes the skin by locking in moisture to keep the skin hydrated throughout. 
DHC Skincare Eyelash Tonic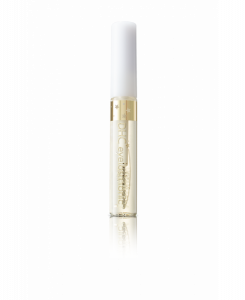 Just like the hair on our heads breaks, we also lose eyelashes day by day. As such, we must maintain their health by conditioning them: This is where the DHC Eyelash Tonic comes in handy. The product strengthens your lashes, keeps them intact, and promotes the growth of new ones. 
The DHC Skincare Eyelash Tonic contains Aloe Barbadensis leaf juice, which is the active ingredient that strengthens the lashes. Aloe also features amino and fatty acids rich in vitamins A, C, E, and B12. The vitamins are responsible for healthy hair follicles. Aloe also contains an enzyme that controls greasy hair stripping your lashes of any extra sebum. Some studies show that aloe promotes hair growth by improving hair health while reducing breakage.
This DHC skin care product contains Swertia japonica, an ingredient that prevents hair loss and thinning. Additionally, the product contains olive leaf extract that adds luster to the lashes, increases glossiness, and reduces frizz. Olive oil extract also moisturizes and strengthens the hair follicles while increasing their size and numbers. Furthermore, aloe protects the lashes from fungi and bacterial conditions that may drag or affect the health of the lashes.
DHC Cosmetics Review from Customers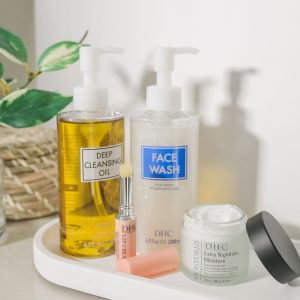 Our team checked DHC Care reviews to see what customers say about this skincare company and its products. The brand received lots of positive remarks from its consumers, who are impressed by the effectiveness of its cosmetics products. 
We checked the company's website and found it has an average rating of 4.9/5 stars. A high percentage of customers stated their products apply efficiently and flawlessly. Some customers find their products buttery soft and apply perfectly on the skin without feeling greasy.
On Amazon, customers trust this brand and its products. They praised their high-quality products and stated they have experienced consistent results when using them. Reviews on DHC skincare on this site show that customers love their creams, mists, and cleansers. Most buyers love the deep cleansing oil, with the majority considering the product the best on the market. The same positive outcome is on TrustPilot. On Influenster, all products have score over 4.
On the downside, some customers were not happy about the brand's customer service. They complained about delays in responses and limited information from the customer service team. Being a Japanese company, we expect some inquiries can get lost in translation or the time zone barrier.
Sign Up for DHC Skincare
To get started with DHC skincare, visit their website, go straight to the sign-up page and create an account. The registration process is straightforward, as the entire process will only take a couple of seconds. You need to provide your first and last name, valid email address, and password that you will be using to access your DHC account. 
The company will send you an email with a link that you will use to activate your account. They also include a tracking number that you can use to track your order from the time it ships to delivery. Once you complete the registration, you will be able to browse through the items they offer and have a thrilling shopping experience.
Where to Buy
Are you wondering where to buy DHC Skincare products? DHC skincare products are available on the brand's official site DHCCare.com. You can also purchase their products from authorized online retailers like Amazon, Dermstore, Target, Riley Rose, and SkinCareRX.
DHC Skincare Shipping and Return Policy
Shipping
Orders take 1-2 days for processing and 6-8 days to deliver. The transit time excludes weekends and holidays. 
The brand offers free standard shipping for orders worth $75 or more after applying discounts and promo codes. Orders ship via United States Postal Service (USPS), while heavyweight orders ship under UPS ground with additional shipping time.
Return Policy
The DHC allows a 60 days window period for returns and exchanges. The company doesn't accept returns for orders made at retail stores or third parties. If the return is for items you have received an offer or discount, the offer won't apply if you fall below its threshold. Original shipping costs are non-refundable.
Promotions & Discounts
When you sign up for DHC, you will get 15% off the first order you make. The company also offers free shipping and a gift for orders above $75 when using the DHC promo code.  
Additionally, they have a reward program that lets you earn points redeemable at a certain level. Lastly, the Hako annual unlimited shipping program allows you free shipping for $10 per year.
Contact DHC Skincare
To learn more about the brand or make further inquiries, contact the company through 1-800-342-2273, Monday-Friday 9:30 a.m.-6:00 p.m. EST. You can also fill out the contact form provided on the contact page by entering your email address. Alternatively, you can head to their site and use the live chat feature to chat with one of their customer care representatives and get instant replies.
DHC Cosmetics Review: Editors Verdict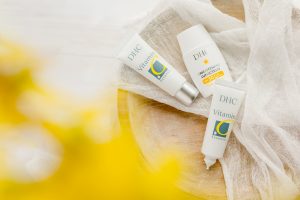 To sum up this DHC Cosmetics review, we find the brand and its products worth it. DHC offers simple and effective products at pocket-friendly prices. Customers also highly rate the brand and left tons of positive reviews, with the majority loving their products. Their creams and makeup are easy to apply and contain safe and effective ingredients.
The company offers plenty of promotions and discounts that allow customers to save some money when making purchases. The return policy is also fair, and you can return the product for exchange/refund even if you have already used it. 
However, some customers have raised concerns about the delayed responses after sending emails to their customer support team. Other than that, we recommend it to anyone looking for a reputable cosmetics company because its products are worth the buy. 
Still searching for your personal skincare brand? Make sure to take a look at other beauty brand reviews of BeautyStat Review, Perfect Image Peels Review, ClearStem Review, and Blume Skincare Review.
DHC Skincare
Does DHC Skincare Test on Animals?
You might be asking yourself: Is DHC cruelty free? The brand does not test its products on animals, and they do not ask others to do so on their behalf. But, The DHC affiliate that operates in China performs animal testing on some of its products as required by law. However, DHC and its affiliates disagree with China's position regarding animal testing; it supports the international efforts to convince the country they can use animal-free alternative testing methods to ensure safe products.
How does DHC Skincare Treat User-Generated Content?
The brand usually reaches out to consumers requesting additional rights to reproduce the images in their catalog website, email, and more. They also include your username, handle or byline where possible. The company loves seeing how its customers use its products in their daily skincare routine and how they express themselves through the art of makeup.
What is DHC Hako Program?
Hako program allows customers free unlimited standard shipping for one year. The program follows the standard shipping time, which takes 3-7 business days via USPS.
Where are DHC products made?
DHC skincare products are made in Japan. The brand operates three company-owned plants in Japan.
Is DHC a clean brand?
The Japanese cosmetics company ensures that its products are made from high-quality ingredients that are safe even for super-sensitive skin. A good example is the DHC Lip Cream that contains clean and effective ingredients. They do not use colorants, parabens, or add fragrances when creating their products.