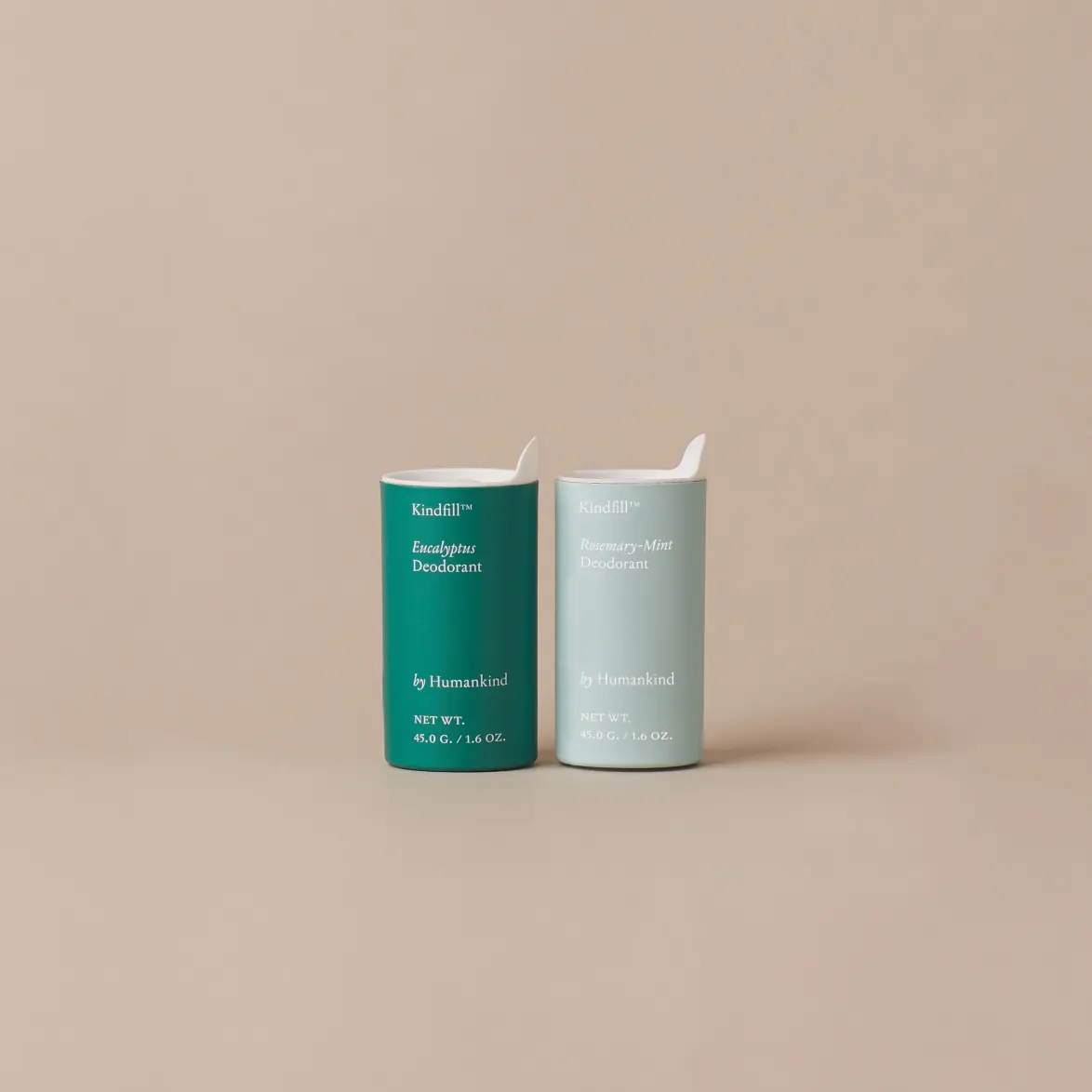 Plastics are harmful to the environment, and we all agree that a huge percentage of waste comes from single-use plastics. Plastics like yogurt cups, straws, shampoo bottles, and mascara tubes are used and disposed of daily. Only 10% of plastics can be recycled, so it is true that what we consume matters a lot when it comes to the environment. By Humankind is a sustainable brand that deeply cares about impacting the environment positively. Humankind skincare focuses on providing natural and plastic-free personal care products. This By Humankind review will highlight the brand's best-selling products, customer ratings, discounts, and more; this will help you learn more about the brand and its products and decide if it is worth checking out. 
About By Humankind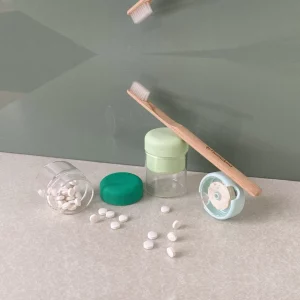 The brand was founded by Joshua Goodman and Brian Bushell in 2017. The co-founders had visited Thailand, and the areas that were overly polluted by plastics were nothing to smile about. The duo started a mission to reduce plastic usage using recyclable, compostable, and reusable containers. 
The company aims at reducing single-use plastic usage by 90% or more by swapping these plastics with environmentally friendly alternatives. The company combined forces with the Hudson Farm Improved Forest Management Project and the Manoa REDD+ project in New Jersey and Brazil respectively. Since then, By Humankind's mission is practical and approaching reality. 
By Humankind has been featured in several renowned magazines, including Rolling Stone, Teen Vogue, GQ, and People. The brand also gained recognition by Refinery 29, The New York Times, and Fast Company, to mention but a few.
The brand has over 108k Instagram followers and more than 7k followers on Facebook. 
Pros
The brand provides a large selection of eco-friendly and effective beauty products

The company is 100% carbon-neutral

Most products are cruelty-free and vegan except the floss

Ingredients are sustainably sourced with the environment in mind

The brand designs packages that are either compostable, reusable, or refillable

They provide customers with sample sets before they subscribe
Cons
The company does not ship internationally

Some customers dropped negative comments about the delays in shipping

The company's website does not have a live chat feature where customers can chat with the customer service department
By Humankind Products Review
This company helps you to play your part in saving the environment. Our By Humankind review investigated their bestsellers to check how clean the products are and their benefits to you and the environment. 
By Humankind Deodorant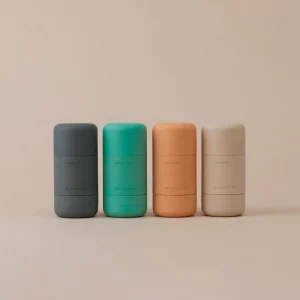 Packed in a refillable container, By Humankind deodorant saves our planet from plastic pollution. The clean deodorant masks odor better than any products you've ever used, helping you save the surroundings at the same time. The product contains three main ingredients: squalene, stearyl alcohol, and arrowroot powder.
Stearyl Alcohol is a common ingredient in personal care products. It helps keep the components of oils and liquids from separating and thickens the formulas. This ingredient is safe and non-poisonous to the skin. In the deodorant, this ingredient emulsifies active ingredients into the wax base. 
Squalene is a natural moisturizer and also possesses antioxidant properties. The ingredient has soothing qualities that help prevent irritation. It allows the deodorant to go in smoothly and gives a calming effect. This is an effective and lightweight addition to the deodorant that's not greasy. It moisturizes the skin without leaving behind the heaviness most oils do. 
Arrowroot powder, on the other hand, is the starchy thickener of the By Humankind deodorant. The ingredient is also known to draw out impurities and toxins from the formula. The brand offers refreshing scents, such as Rosemary Mint, Eucalyptus, Lavender-Citrus, and Coconut.
By Humankind Floss Review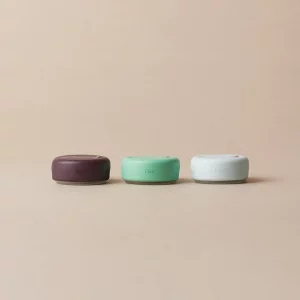 By Humankind floss are 100% biodegradable sticks made from real silk coated with jojoba oil and vegetable wax. The floss glides easily between teeth and offers the gum a soothing relief. 
Our By Humankind floss review discovered that the floss is packed in a refillable and long-lasting glass container with a silicone cover. The container has a side-notch design that allows you to refill and rethread the floss with ease. 
Jojoba oil contains vitamins and minerals that soothe and heal the gums. Every refill reel features 30 yards of silk floss spun around an ecological sugarcane-based bioplastic spool.e
The floss is made in Italy, and all the flavors are essential oils. These flavors include Peppermint, Cardamom, and Lemongrass Flavors.
By Humankind Hand Sanitizer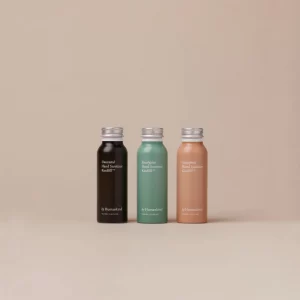 We all need hand sanitizers from time to time, especially on occasions where soap and water are unavailable. The By Humankind hand sanitizer contains hyaluronic acid and essential oils to moisturize and add a fresh scent to the hand sanitizer.
 Hyaluronic acid is a substance that naturally occurs in the body to help maintain its moisture. It is often found in the eyes and joints fluids. In this case, the hyaluronic acid we are talking about is derived from rooster combs. This ingredient is safe for any skin type and does not dry out your hands because of its moisturizing properties. 
The sanitizer is made of 65% alcohol that acts quickly to kill the microorganisms on the hands. Alcohol reduces the bacteria in the hands and the number of germs in many situations. The essential oils in By Humankind's hand sanitizers include Eucalyptus, grapefruit, and other unscented options. 
By Humankind hand sanitizer packages are recyclable, and the pump caps are reusable. Each order comes with a set of 3 bottles ethically made. The brand's hand sanitizer is gluten-free, vegan, and created from sustainably sourced ingredients.
Humankind Toothpaste Review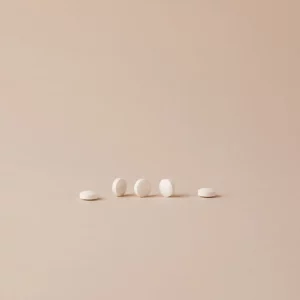 By Humankind also offers toothpaste that proves that having clean teeth and healthy gums don't require plastic tubes. The Humankind toothpaste tablets contain 100% natural ingredients and fluoride. They are also fully approved by FDA. 
You might be wondering how you can brush your teeth using a tablet. You only need to put one tablet in your mouth, crush it and start brushing your teeth. 
This Humankind toothpaste review found that each refill contains 60 tabs, which can last you a month or so. The refill tabs are packed in a compostable soft container with a sugar-based lining. The tabs container is made of durable glass with a silicone top that is recyclable and allows easy accessibility of the tablets. 
The toothpaste cleans the teeth effectively and gives them a post dentist feel without plastic waste. The product contains microcrystalline Cellulose that perfectly polishes the teeth as you brush, reducing the ability for plaque to build up in tight spaces.
Humankind Shampoo Bar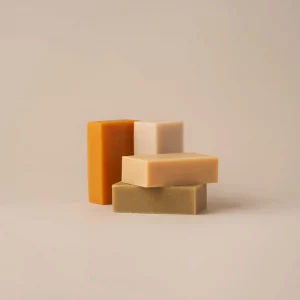 Cold-pressed to help retain more glycerin, the By Humankind shampoo bar is suitable for all hair types. The ingredients are also cured to ensure that the product maintains pH balance.
If you have colored your hair, confirm with your hairstylist if it is safe to use this Human Kind shampoo. The shampoo bars contain hair-friendly and cleansing essential oils and flavors such as tangerine, peppermint, and orange. 
These refreshing essential oils provide an invigorating and refreshing shampoo session. Among the three essential oils, the Humankind shampoo bar review highlights that it is only peppermint that is gluten-free.
The shampoo bars come with nourishing and refreshing scents such as Lemongrass, Citrus-Lavender, Peppermint, and other Unscented options. First-time customers who choose to subscribe receive a free diatomite soap dish that is highly absorbent and dries out faster to help your shampoo bar last longer. 
The company also ships the shampoo bars wrapped in a recyclable paper box printed using soy-based ink. 
By Humankind Reviews from Customers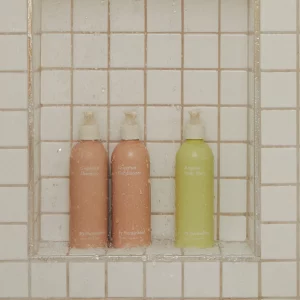 This By Humankind review investigated what customers think about the company and the formula it produces. The company's website has no particular rating, but the customers left remarks showing that they are overwhelmed by the goodness of the products. The majority of the customers are happy with how the products are clean, natural, non-toxic, and easy to apply. 
Some customers who have had allergies before have testified that Humankind products never irritate their skin. Humankind mouthwash reviews show that users love this product because it is reinvented in a portable and convenient form. 
On Reddit, customers gave the brand a 4.3/5 stars rating, and 62% of them are impressed by the product's efficacy and easy application. Some customers are happy about the eco-friendly packaging, saying that the company allows them to play their part in saving the planet. They were excited with the natural look, clean ingredients, and versatility the products offer. 
Customers have shown a lot of confidence in how the products work and believe that the company will go a long way. Other customers noted that the products come with natural and refreshing scents that they can't find anywhere else. 
A few customers were unimpressed by how long it took for orders to reach the. But the majority showered praises for the originality and quality of the products. 
Sign up for By Humankind
Sign up for the latest and greatest of By Humankind, and you will enjoy shopping with them. To begin, hit the Activate My Account button on the company's website and join one of the most real brands the world offers. 
The registration process is a cinch, and you'll be joining the By Humankind family within a couple of minutes. You will have to provide a valid email address and your first and last names. You'll also have to create a password with a minimum of eight characters.  
Once you fill out the details, confirm that they are all correct before hitting the Create Account button. Do not forget to sign up for early access to their special offers and new collections. You can now start saving the Earth from single-use plastic waste.
Where to Buy By Humankind
If you are interested in purchasing Humankind products, you can visit the brand's official site ByHumankind.com, where you will get their entire collection. By Humankind is a direct-to-consumer brand, and therefore, you might want to buy its products at its official site.
You can also visit their Stockist page to find a stockist near you. You can find their products in various stores across the United States, including Florida, New Your, and California. 
By Humankind Shipping and Return Policy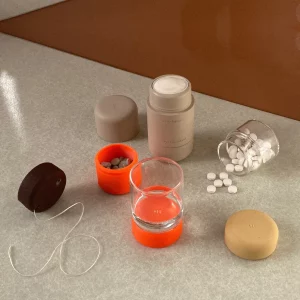 Shipping:
By Humankind only ship orders within the United States. Shipping is free of charge unless you want to pay for priority shipping. Free shipping takes between 4 and 7 business days, while priority shipping takes between 2 and 3 days and costs $9. 
All orders are sent via UPS Mail Innovations. UPS will then hand them over to USPS for final delivery to your destination. If you select priority shipping ($9), your order will be sent via USPS Priority.
The company does not offer international shipping. If you're outside of the United States, send the company a note at [email protected], and they will notify you when they're available in your area.
Return Policy:
The brand aims at providing 100% satisfaction, but if you are dissatisfied with an item(s), feel free to initiate a return within 30 days from the purchase date. To get started, send a note to the company at [email protected] with your order and reasons why you are not happy with the product. Once the return is accepted, the company gives you a full refund or store credit. 
The company doesn't offer a direct exchange at the moment. If you wish to replace the container, notify Humankind and a solution will be offered as soon as possible. 
By Humankind Promotions & Discounts
Subscribe to By Humankind to save money, time, and health. When you join the subscription, the company offers 15% off on all bulk purchases you make. Humankind also has a monthly subscription for plastic offsets at an additional fee. Once you subscribe, your product arrives completely plastic neutral. 
Subscribe to the brand's newsletter to receive updates about the available By Humankind discount codes.
Contact By Humankind
For further information or inquiries about By Humankind's products, reach out to their support team by phone at 917 935 4205. You could also send an email to [email protected]. 
For wholesale inquiries, send an email at [email protected]. Send an email to [email protected] if you have any press inquiries. 
By Humankind Review: Editor's Verdict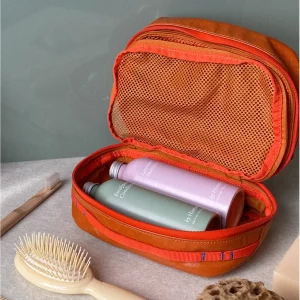 To conclude this By Humankind review we recommend this company because it offers value for every dime spent on its products. Additionally, the company focuses on providing beauty products without compromising the safety of the environment. The brand's packaging is either compostable, reusable, or refillable.
The company discovered that plastics are hurting the environment and decided to take a route that saves the planet. This was a smart move because Humankind skincare gives its customers the chance to take part in taking care of the environment. 
The company also uses a manufacturing process that retains glycerine, antioxidants, and nutrients, which makes the products very effective. Customers who have used the products have the confidence to say that they work magic on their skin and hair. 
The pioneer of clean beauty in the industry worked its way off to ensure that women with chemical allergies get the chance to slay as perfect as the others. The company uses clean and sustainably sourced ingredients to ensure its products are natural, cruelty-free, and safe for all skin types. 
The brand doesn't compromise on quality, it produces items that are environmentally friendly and long-lasting. Customers who have already used By Humankind products have testified that the products are easy to apply and don't cause skin irritation or sensitivity. 
Although a couple of customers were unhappy about the time it took for the items to reach them, the brand generally received high praises from the majority of the customers. So we recommend By Humankind to anyone looking for plastic-free personal care products.
If you're looking for other beauty products, check out our reviews of H2O Plus, Bareminerals, CAP Beauty, and COSRX Skincare.
By Humankind FAQ
Does By Humankind use natural ingredients?
Yes, Humankind uses natural ingredients to make its products. The company makes sure that each ingredient they introduce is kind to the body and that the packaging is environmentally-friendly. They ensure that they source these ingredients sustainably.
Where are By Humankind products made?
The company produces its products in the U.S., UK, and China. The brand takes great care in the partners they work with and only works with those who meet their high standards for sustainability and ethical labor practices.
How do you refill your Humankind deodorant?
If you are wondering how to refill Humankind's deodorant, follow the steps below:
Remove the base of your container - use a tough clockwise twist where the three raised dots are.

Next, slide out the old refill through the base of your container

Now, remove the cap from your new refill before sliding your new refill into the container.

Once you have done this, -attach the base of your container again- use a firm counter-clockwise twist where you see the three raised dots.

Give the bottom of your container a couple of counter-clockwise twists; this will raise the deodorant inside to the top.
Is Humankind shampoo safe for color-treated hair?
The safety of the shampoo on color-treated hairs depends on the dye and process used. Consult your hairstylist before using By Humankind shampoo on your hair.