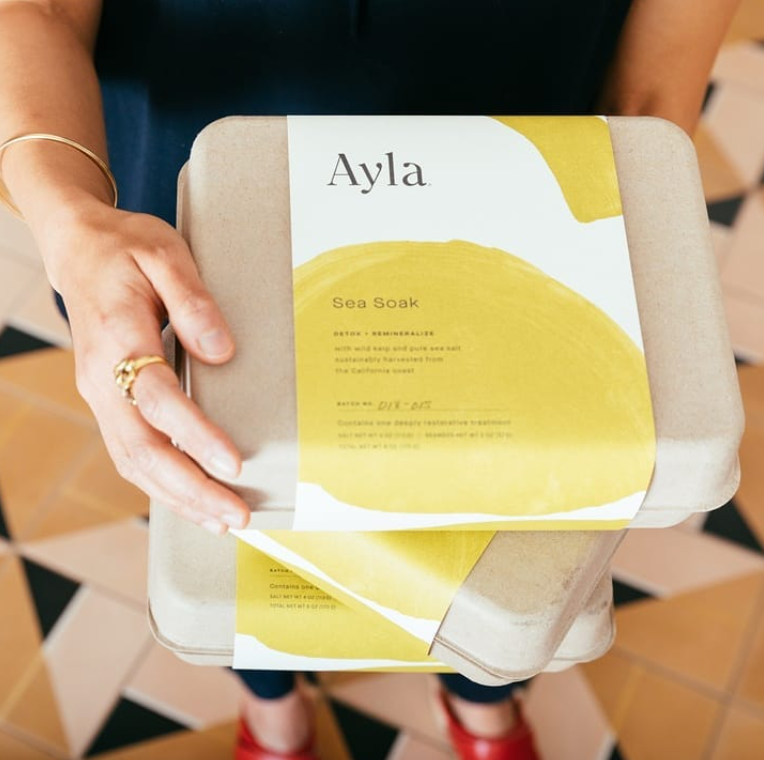 Headquartered in San Francisco, CA, Ayla Beauty specializes in restorative beauty brands from different parts of the world, paired with unmatched personal guidance. This online store allows you to find non-toxic and effective skincare and beauty products. Our Ayla review will look at some of the best-selling products at both their online and physical shop.
Since its inception on February 14, 2011, Ayla has grown to become a leader in the healthy beauty industry. Its goal is to provide consumers with the best products and an exhilarating shopping experience.
Want to learn more about Ayla to find out if it is right for you? We have provided all the information you need to decide if this online shop is worthwhile. Essentially, this includes customer reviews and what the eShop offers to serve your beauty needs.
About Ayla Beauty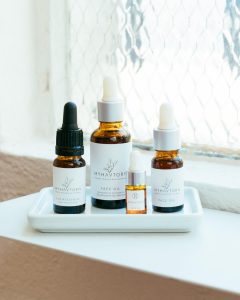 Founded by Dara Kennedy, Ayla Beauty has been in operation for more than a decade. Dara's background in marketing and product development for various brands sparked the idea for this company. Her passion for skincare and beauty products started when she was a seven-year-old girl.
She noticed although there were loads of great products on the market designed to make people feel beautiful, the buying process was frustrating. Dara decided to launch Ayla as a solution to this problem. The company offers healthy beauty products from different brands from all over the world.
But they recently added their products under the Ayla label. Its philosophy is that natural beauty can be potent and safely formulated. True to form, Ayla's physical space reflects its philosophy.
Their approach to product vetting is vigorous to ensure they hand-pick the best ones on the market. The team at Ayla Beauty always keeps updated on the efficacy and safety of ingredients, methods of production, and packaging to make sure that they offer the best products.
Ayla has built a solid following over the years due to the press coverage in several publications, including New York Times and Wallpaper. Additionally, Allure named Ayla Beauty one of the world's best beauty shops around. San Francisco Magazine and 7×7 named it the Best of San Francisco. What's more? The GOOP Style Guide to San Francisco featured the brand, and Louis Vuitton listed it in its City Guide.
Pros
Healthy beauty products
Ensures its customers have an enjoyable shopping experience
User-friendly website
Offers international shipping
They have a highly-skilled and responsive customer support team
They offer a return service for all products returned in their original resalable condition
Cons
You cannot return a product once you open it
Logging into their website via the Safari web browser is frustrating
You have to sign up with the website to make a purchase
The website doesn't have a live chat feature
Ayla Beauty Product Review
Now that you have a clear understanding of what Ayla is about, we will check some of the products you can buy when you head to this online shop. While we review Ayla products, we will look at their benefits, safety, and effectiveness.
Ayla Sea Soak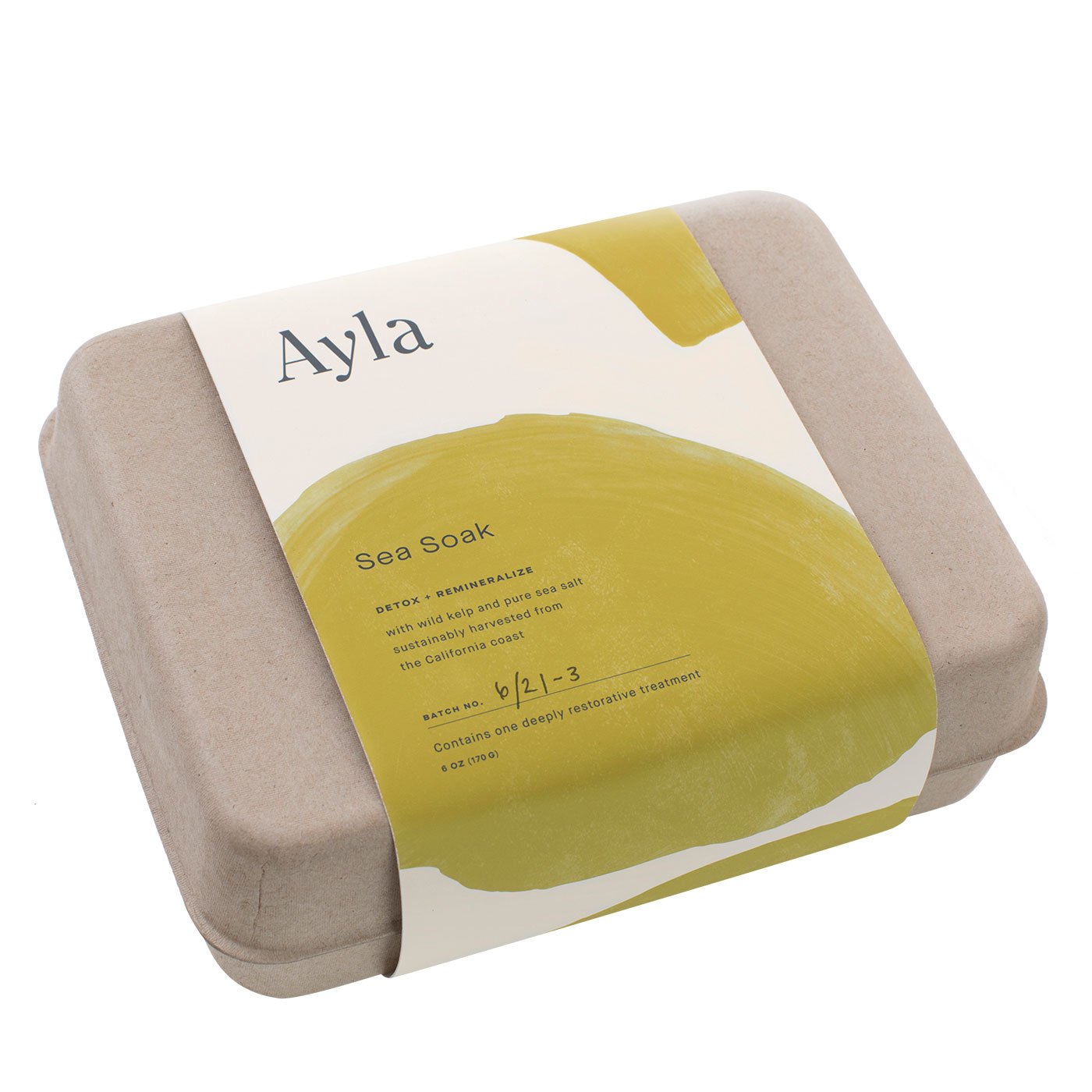 The first product in our Ayla review is Sea Soak. It is among the highly favored products this online store offers. Suitable for those looking for a detoxifying, remineralizing treatment for their body, skin, and scalp, Ayla Sea Soak contains an organic cotton bag, salt, and kelp.
The best part is: This product gives you a spa-like treatment from the comfort of your home. Moreover, Ayla skincare treatment has fresh ingredients in their natural state to ensure you feel good in mind, spirit, and body. Ayla Beauty got the inspiration for this product from Ireland, where people have long been taking seaweed baths as a therapeutic ritual.
Kelps are algae seaweeds that grow in underwater forests in shallow oceans. They can appear as red, green, or brown, depending on the temperature and depths of the water they live in; their main benefits for your skin come in their anti-inflammatory and antioxidant properties.
Here is the kicker: Antioxidant properties help protect your skin against ultraviolet A, daily pollution, and extreme environments. Anti-inflammatories decrease irritation or redness due to dryness, the environment, and skin conditions prone to breakouts or flares.
The pure, mineral-rich salt found in Ayla Sea Soak allows you to reap the full benefits of kelp by enabling your skin to absorb all of its properties. To make it, they filter the already-pristine Big Sur seawater a total of nine times and then greenhouse-evaporate it for four months.
Hand-stitched in San Francisco, the manufacturers of the Sea Soak packaging used plastic-free, recyclable, and compostable material to make the biodegradable organic cotton bag.
TWELVE Beauty Dara's Water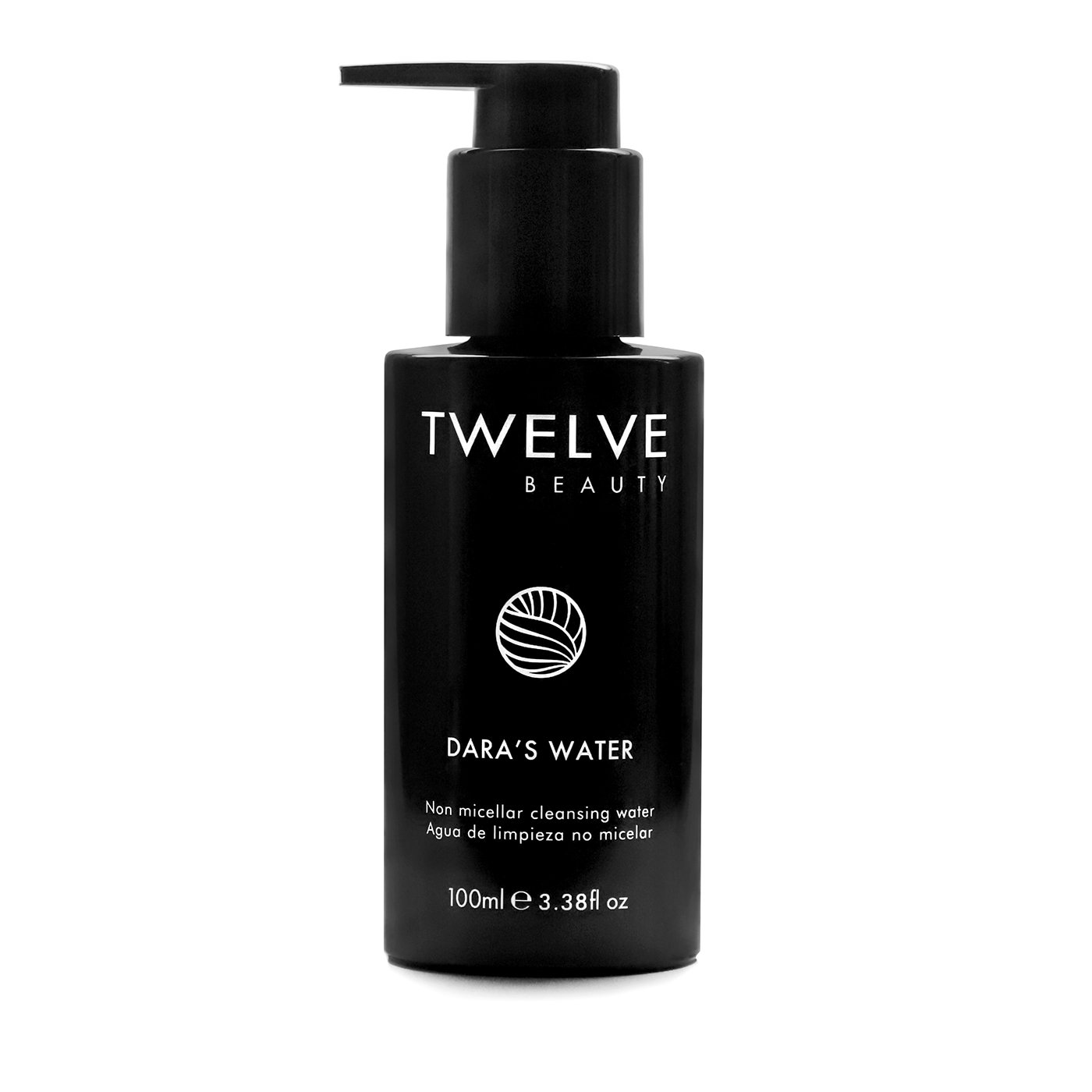 Suitable for all skin types and cutaneous conditions, Dara's Water removes dead skin cells, dirt, stubborn makeup, and unwanted surface debris. The cleanser contains humectants and natural sugars. It can also prime your skin for acne treatment and daily skincare routine. This pH-balanced cleanser leaves your skin healthier and smoother, and it is suitable for stressed and reactive complexions.
Because it is free from the glycols and surfactants found in most cleansing water out there, its cleansing formulation respects skin barrier integrity. Even if you have sensitive skin, this product will leave you feeling fresh and clean, ready for the next step in your skincare routine. The product also features organic rose and oat waters from Italy, which are skin-friendly.
Organic pure rose water has anti-inflammatory properties that soothe itching and irritation for those with sensitive skin. The organic, made-to-order oat extract strengthens the skin barrier, moisturizing and soothing. Because it is kind to your eyes, that means you can use it as an eye makeup remover.
The product features lactobacillus ferment, saccharide isomerate, and maltooligosyl glucoside. These ingredients ensure that Dara's Waters is a safe-to-use cleanser.
Designed to make facial cleansing a breeze, Dara's Water is lightweight and portable: It comes in a 100-ml bottle with a pump dispenser, making it perfect for those who want to cleanse on the go.
You can use this product at night, during the day, or in the morning. The cleanser is suitable for new mothers, tweens, and teens. It is also ideal for those who want to start healthy skincare habits.
Ayla + MyHavtorn Guldkorn Cream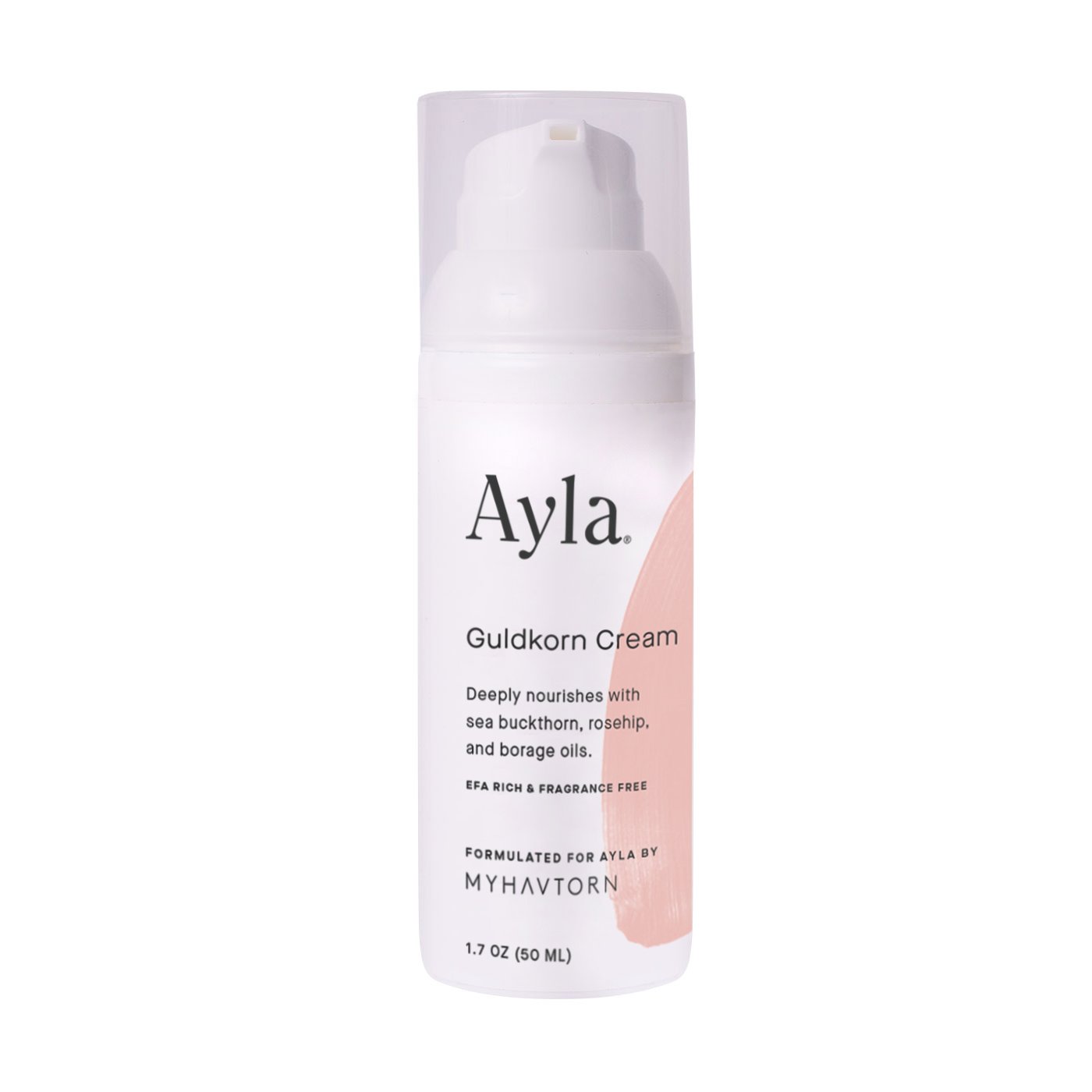 Dry cold winds and cooler temperatures can rob the skin of precious moisture. That is why MyHavtorn, a Sweden-based skincare company, formulated Guldkorn Cream for Ayla. This nourishing face cream is lightweight and has a smooth texture. One of the noticeable ingredients in this product is buckthorn oil.
Sea buckthorn oil is ideal for people with mature or dry skin; it contains Vitamin E, which greatly hydrates and plumps, allowing your skin to maintain optimum moisture. Also, its host of carotenoids and vitamins make sea buckthorn oil a preventative and protective ingredient.
Ayla + MyHavtorn Guldkorn Cream is suitable for a range of skin types and features a yellow-orange color due to its high concentration of sea buckthorn oil. Therefore, this makes it ideal for those with rosacea, a skin condition that affects the face.
The product contains rosehip and borage oils to help hydrate your skin to healthy moisture levels and maintain a moisture barrier for your skin. These ingredients also allow your skin to maintain its elasticity.
The shea butter found in this cream is rich in vitamins and fatty acids, making it ideal for softening your skin. In addition to moisturizing your skin, shea butter has anti-inflammatory and anti-aging properties.
Ayla + MyHavtorn Guldkorn Cream comes in a 50-ml bottle and is available at an affordable price. Best of all, MyHavtorn did not use fragrance materials and masking scents in the product. That means you will not experience sensitized or other skin reactions.
Organic Goat's Milk Body Cream By J.M. Generals for Ayla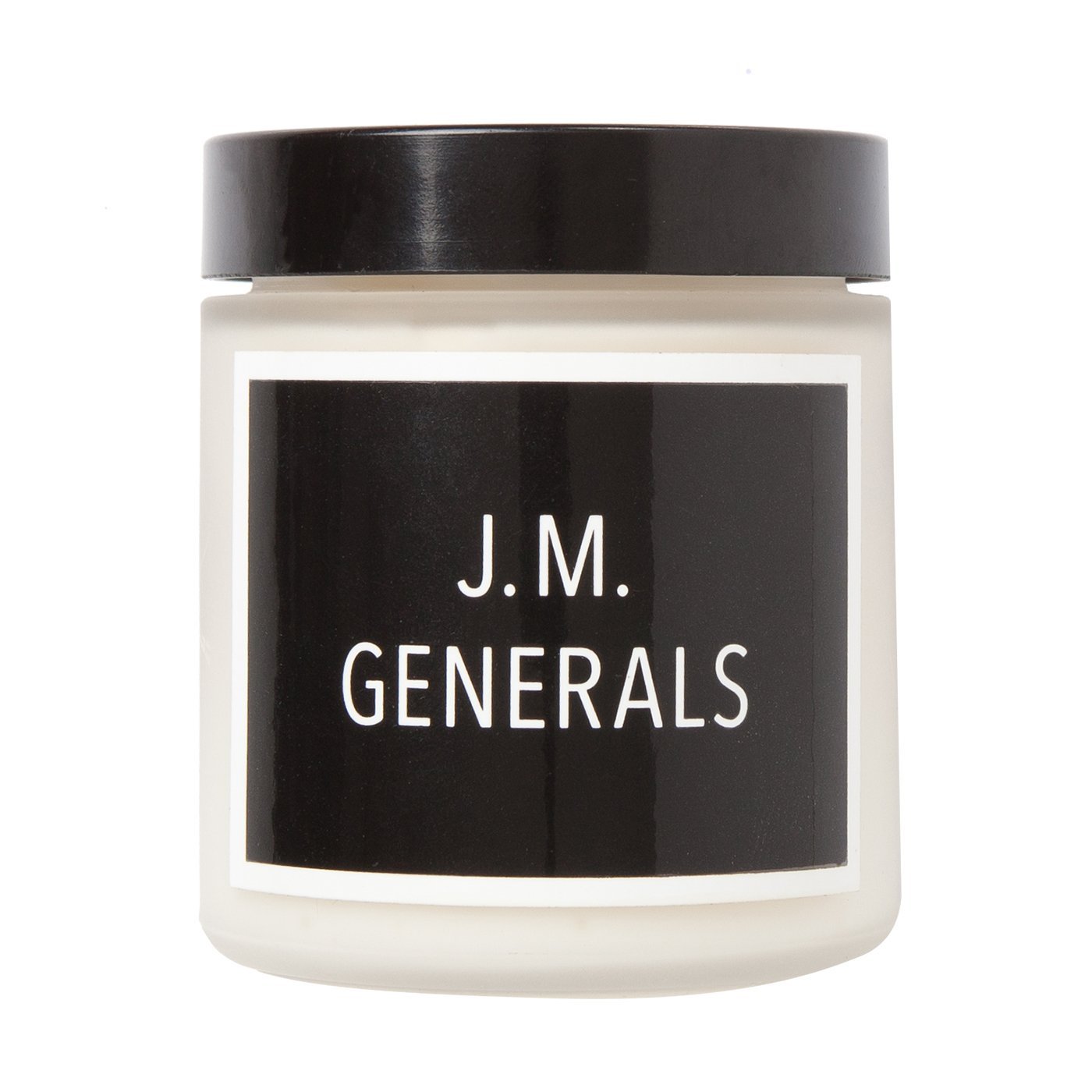 Packed with nourishing ingredients, J.M. Generals created this cream for Ayla. The body cream hydrates your dry feet and hands. It has a satiny feel, and you can also use it on your body.
Rich in moisturizing EFA and lactic acid, the fresh, raw, organic goat milk found in this body cream gently removes dead skin cells. In turn, this helps your skin to heal and hydrate. By keeping your pores clear of excess sebum, oil, and dirt, this product also helps prevent acne and leaves you with a more youthful complexion.
Organic goat milk also improves dry skin by replacing missing fats on your hands, feet, or body while providing moisture to enable better water retention. Additionally, the product contains aloe, which is known to have a calming effect on the skin. It can also soothe temporary redness and moisturize your skin while protecting it from environmental stressors.
There are also other ingredients with moisturizing and anti-inflammatory properties. These include cocoa butter, hemp seeds, jojoba oil, shea butter, and cocoa butter.
Ayla Beauty reviews show that many people looking for a product that fights wrinkles use this body cream. It contains ginkgo, African red bush, and green and white tea extracts. That means the body cream provides anti-aging and antioxidant benefits.
The product features mood-boosting orange, petitgrain, and cardamom to help you build confidence and stay stress-free. J.M. Generals packaged the cream in a recyclable 4.5-oz container made in the United States.
Marie Veronique Probiotic+Exfoliation Mask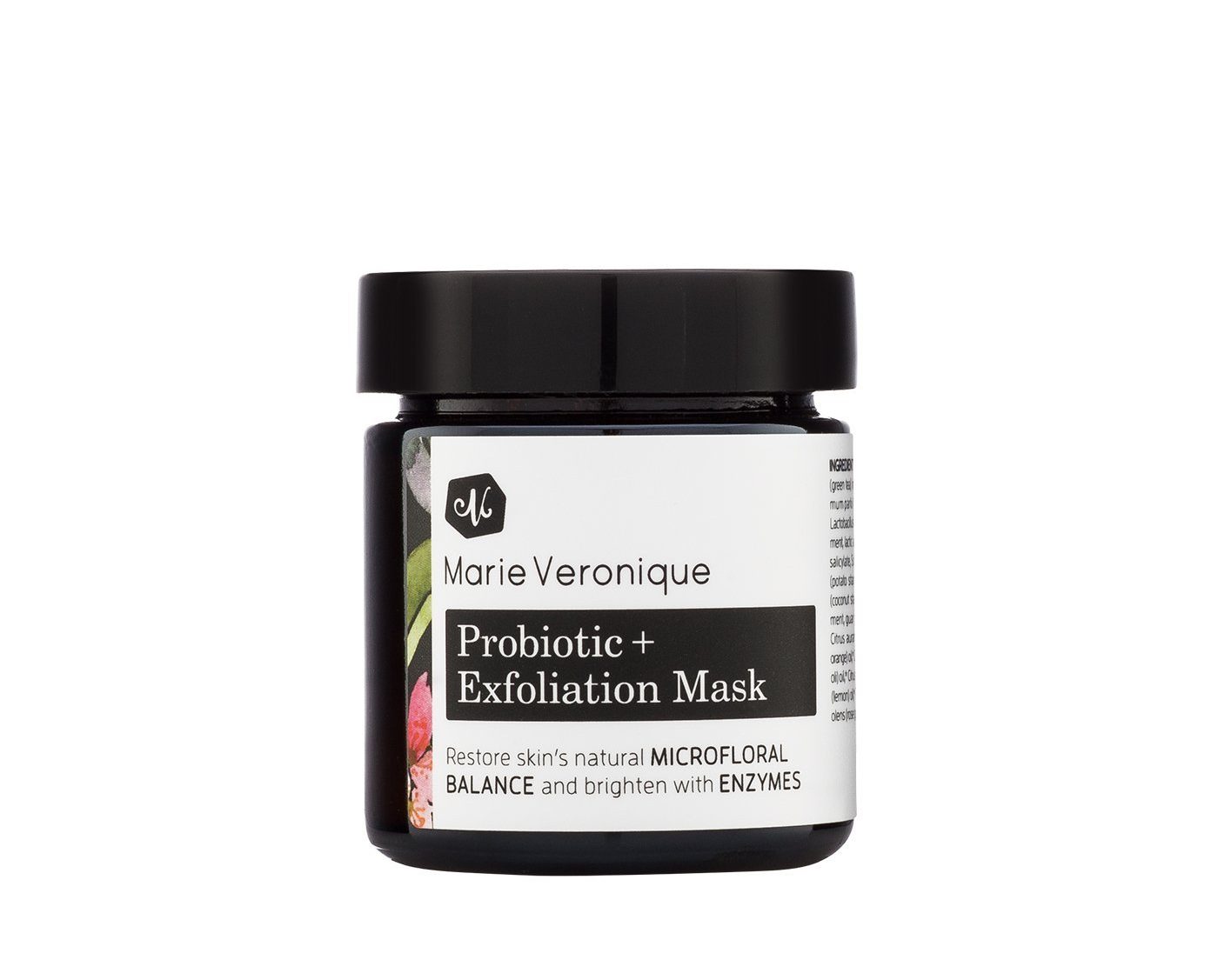 Created by Marie Veronique, this product restores your skin's microfloral balance while brightening it with enzymes. It contains 5% lactic acid, which removes those old, dull cells on the surface of your skin by dissolving the bonds holding them together. Lemon Bioferment enzymes then consume the dead cells. As a result, this leaves you with a brighter complexion and smoother, soft skin.
These ingredients also provide a gentle and quick exfoliation safe for all skin types, including rosacea, sensitive, and hyperpigmentation-prone skin. Because the product contains a prebiotic and probiotic compound, exfoliation will not disturb the microorganisms residing on your skin that protect it against more pathogenic or harmful organisms.
Ayla Beauty reviews also suggest that customers love this product because it does more than exfoliate: It boosts skin moisture. Since it features shea butter, it works as an emollient that hydrates and softens your skin. Shea butter also contains several kinds of fatty acids that improve your skin's natural barrier, thereby protecting your skin from the environment.
The role of sodium salicylate in this product is to quell inflammation. As such, the combination of these two ingredients keeps your skin calm while ensuring it remains radiant to look at and soft to the touch. If you have dark spots on your skin, this product contains potato flour, which has skin-lightening capabilities.
Probiotic+Exfoliation Mas is available in a 1.7-oz container and gives you results within 5 minutes. You can use the product 1 to 2 times every week. However, those with sensitive skin better stick to 1 to 2 times a month.
Ayla Beauty Reviews from Customers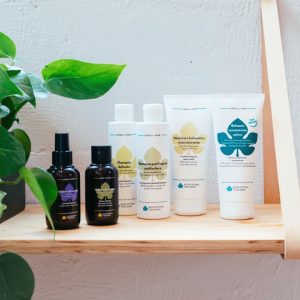 More than 90% of consumers read customer reviews before buying a skincare product online. When you check Ayla Beauty reviews from different customers, you will find that most of the customers had a good experience with the company and its products. Reviews on Ayla's website score an average of 4 out of 5.
Trustpilot gave Ayla an average score of 4.9 out of 771 reviews, with a high percentage of consumers loving their products and the thrilling shopping experience the e-shop provides. The bottom line is: Most people who shop at this online store love how they hand-pick their products with care,  ensuring they are safe for use.
Additionally, they appreciate that the customer support team is responsive and works around the clock to help those with queries or issues with their products.
While most customers praise the brand and the products they offer, a few of them had a frustrating experience while trying to log into their Ayla account via the Safari web browser.
Sign Up for Ayla Beauty
Register an account with Ayla today. The sign-up process is straightforward and quick. You only need a few seconds to complete the procedure. Once you set up your account, you will access the order history, speedy checkout, and earn points every time you purchase a product. You will also earn 100 points for signing up.
Where to Buy Ayla Beauty
You can buy Ayla products on their website aylabeauty.com. They also have a physical store in San Francisco at 1825 Bush Street.
Ayla Beauty Shipping and Return Policy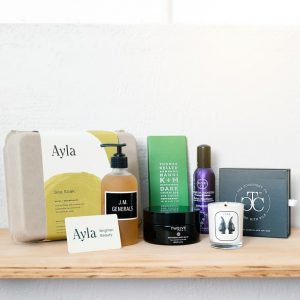 Shipping
The company ships internationally, and it sends orders via UPS or USPS. They offer free shipping for international orders worth more than $250. Keep in mind that their shipping charges don't include international custom fees, broker taxes, tariffs, and duties.
Ayla ships most orders within 24 hours Monday-Friday; however, sample kits may take a couple of days, as they have to create one upon request. Allow between 2 and 3 days for delivery.
Return Policy
You can return products within 30 days after purchase; however, Ayla does not accept opened products. You will have to email them, and they will send you a store credit once they receive the product.
Ayla Beauty Promotions & Discounts
Once you sign up with Ayla, you will automatically be part of their Gratitude Program. You will earn points every time you buy a product from this online store. You can use these points to purchase special goodies on this site. New customers will earn 100 points once you create your Ayla account.
You will get 1,000 points for referring your friends to sign up with Ayla. With their referral program, you can send your friends a 10-dollar gift. And this will be applied when they buy products worth over $100 when they shop for the first time at this online store. What's more? If you have an Ayla Beauty promo code, you can apply it at checkout and get a discount.
Contact Ayla Beauty
If you have questions or need more information about the products Ayla offers, drop them a line. You can contact them via their email address ([email protected] or [email protected]) or phone number – 415-520-7320. Alternatively, you could reach using the form on their site.
Ayla Beauty: Editors Verdict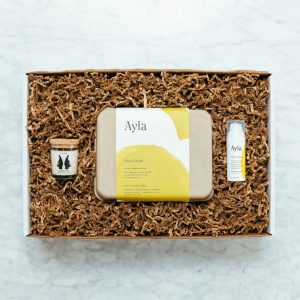 After looking at Ayla Beauty reviews, our experts found the brand worthwhile. While a few customers are not content with their services, more than 97% of people who use their products love them. The site is also user-friendly and uses state-of-the-art SSL encryption technology. In turn, this ensures that hackers cannot steal your data.
Ayla Beauty also accepts customers to return products, which is a plus. Their skincare products are budget-friendly and have natural ingredients, making them easier on your skin, safer, and good for the environment. That means they provide value for money.
Their support team is courteous, responsive, and they are always available to answer any questions you may have. For these reasons, we recommend the brand and its products.
If you are searching for other skincare brands, check out our reviews of KORA Organics Review, Three Ships Beauty Review, and Curology Review. If you want to find more subscription box brands like Ayla, check out also our review for Alltrue Review.
Ayla Beauty FAQ
How do I get Ayla Beauty samples?
You have to contact Ayla and tell them which product you would like to try. They will send you sample packets or make them for you. Not sure about the product you would like to try? Do not fret. With their skincare consultation + sample kit, you can try between 4 and 6 samples.
How much does Ayla charge for domestic shipping and handling?
The standard shipping fee for domestic products is $5.95. However, you will enjoy free shipping if you purchase products worth over $40.
How can I get a consultation?
There are three types of skincare consultations and only one of them is free:
Discovery Guide Consultation takes about 15-20 minutes and it's complimentary.

The In-Depth Guide Consultation with Sample kit will take about 30 minutes and it costs $40, which also includes $5 towards your next purchase.

Finally, the In-depth Esthetician consultation with massage instruction costs $45 and it's a 45-minute video chat.
Is Ayla Beauty cruelty free?
There are no indications whether Ayla Beauty is cruelty free or not. As they work with various different brands, you would have to check each brand separately to find out if they test on animals or not. The Ayla products seem to be made out of sustainable ingredients, so we can only hope and assume they are cruelty free.