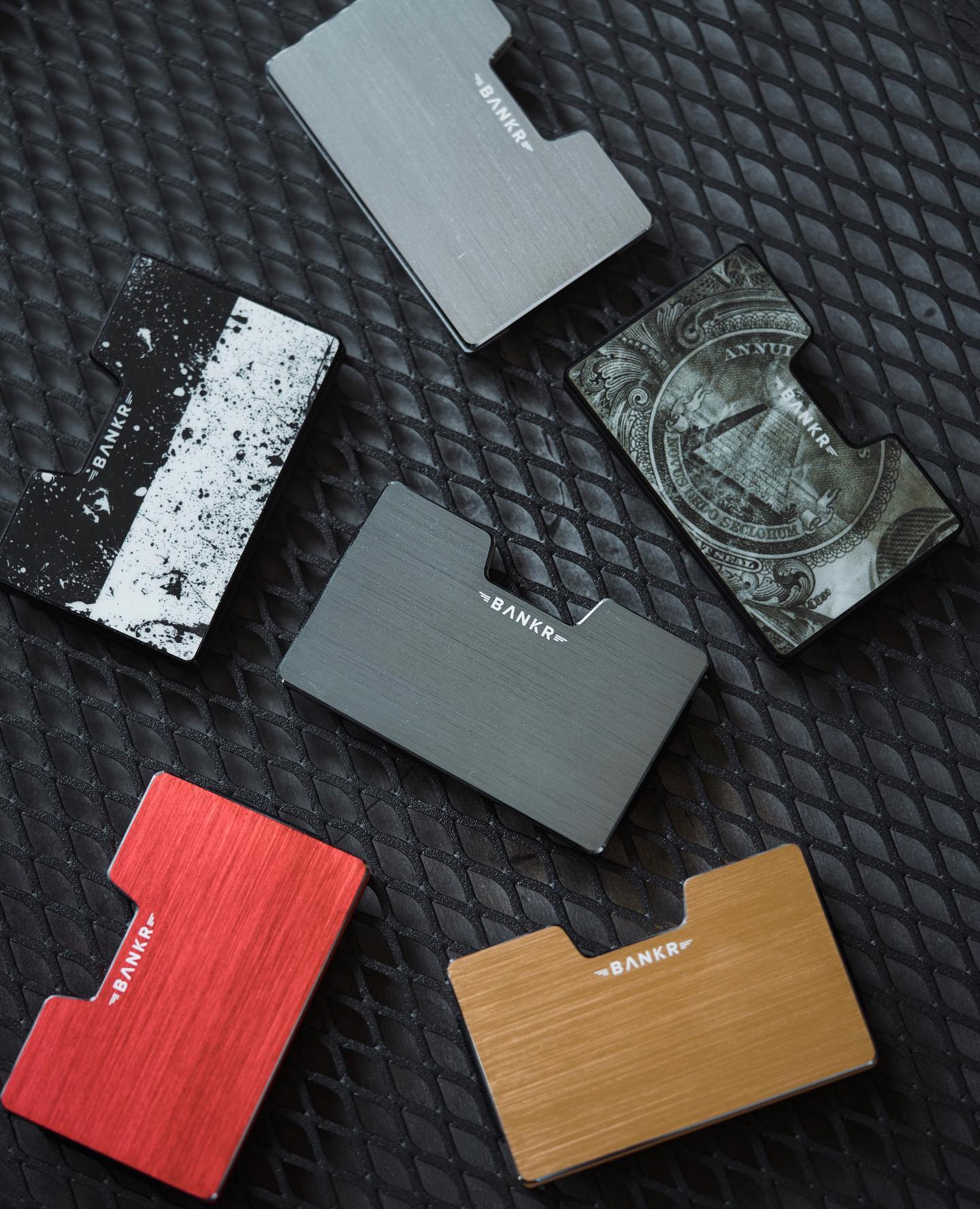 Your wallet is a handy collection of gift cards, ID cards, and credit cards you can carry along on any outing. However, instead of the old-fashioned leather wallets with bulky straps and zips, you can choose a more compact and contemporary style. Our Bankr Wallet review will introduce you to one of the pioneer brands in the accessory industry.
Bankr is a contemporary wallet brand that draws inspiration from the modern-day working man and woman. It sets itself apart from the competition with innovative styles, unique features, and affordable prices. In this article, we'll share more about the brand's background and customer reviews on whether or not it's worth a purchase.
About Bankr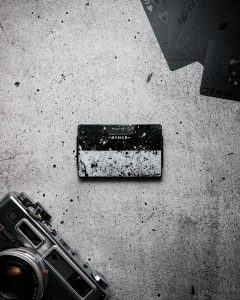 Bankr was founded by Ryan Wilson, who has always had the vision to enhance the aesthetics and functionality of modern accessories. He created Bankr and shared his idea with Vinny Calvanese and Kirt Patel to form the original Bankr team. This Bankr wallet review will offer insight into the brand's operations and products.
The company offers a fresh perspective to the tired old leather bi-fold wallet that used to dominate the market. Bankr launched the Stack Wallet as its first product to promote change in the industry. Its purpose is to reduce waste by removing needless space, eliminating bulkiness, and ensuring that you carry only what you need.
Bankr's designs eliminate unnecessary pouches, zippers, pockets & and any other useless space. This way, you can easily hold on to all your essentials and spare change whenever you leave the house. The brand offers an elegant minimalist wallet design with RFID technology to prevent card swiping or theft.
The brand was featured in Italo Robinson with a great review.
Pros
Minimalist, compact wallet design made from Space-grade aluminum to reduce waste and carry only essentials

Quick card access

RFID blocking technology to prevent fraud

Free removable cash clip

Offers 16 color variations and patterns

Offers discounts and allows payment in four installments

Free USA shipping on certain products
Cons
More expensive than its competitors

Few customer complaints that the wallet arrives scratched or damaged
Bankr Stack Wallet Customers Reviews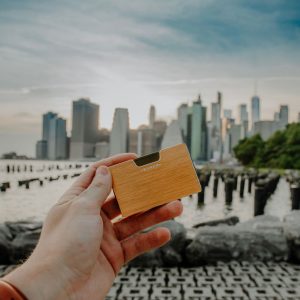 This section of our Bankr wallet review addresses the customer reviews to see what real customers have to say about the brand's products and services. Bankr welcomes new customers by sharing customer testimonials and verified buyer ratings on the website. It helps potential buyers decide if their products are worth a purchase.
The Bankr Stack wallet has whopping 5 stars ratings from buyers with many positive reviews. Many customers shared that it is a beautiful design, and they love the sturdy look of the wallet. One customer shared that the Bankr wallet has helped them to streamline their routine to carrying only essentials like credit cards and driver's license security ID.
However, we also observed some issues from the Bankr Stack customer reviews on the website. A buyer reported that their wallet came from the manufacturer's scratched. Fortunately, they reached out the customer service and got a free replacement. Many customers also found the customer service reliable and accessible.
The Bankr Stack wallet reviews from Amazon were filled with mostly positive customer feedback and some negative reviews. Many customers shared that they love the minimalist look and that it is a unique wallet, perfect for a gift. One customer also stated that the wallet is great for international travel and offers relief against RFID theft.
However, some customers on TrustPilot complained that the wallet is not easy to use and can be uncomfortable to sit on. In addition, one user said it was too difficult to pull out cards, especially when the card is new. Overall, the Bankr Stack wallet is described as an impressive, well-crafted product, and customers also appreciate the brand's customer service.
Bankr FAQ
1. How does the Bankr Stack Wallet work?
The Bankr Stack wallet is designed for anyone passionate about the minimalist lifestyle. It is made from two metal plates with a stretchy elastic band to provide a sleek, classic outlook. The wallet can hold 1 to 12 cards inside, and you can also keep some cash folded in your wallet.
There is an indented space on the side of the wallet for easy card access, and you can also use the removable cash clip to hold your wallet. It is made from a solid aluminum texture and comes in various sleek colors to suit individual preferences. The wallet also provides RFID security with aluminum backing to prevent fraud and ID theft.
2. How much does a Bankr Wallet cost?
The Bankr metal wallet comes in both classic and limited variations with different price ranges. The StackTM Wallet costs $99, while the Stack limited edition series retails at $129.
3. Where can I find Bankr Wallet online?
Bankr wallets are primarily available on the brand's website bankrbrand.com. However, this Bankr wallet review has observed Bankr's wallets in online retail shops such as Amazon, eBay, and Ubuy.
4. Does Bankr have any discounts or promotions?
Although we didn't find any Bankr wallet discount code, the brand offers regular deals on the official website. Bankr's Stack wallets are currently on sale for $59 instead of the original price point of $99. You can also sign up for the brand's newsletter to get updates on exclusive deals and promotions.
5. How do I contact Bankr customer service?
If you want to make further inquiries on the Bankr Stack wallet, you can reach out to the customer service through:
Email -

[email protected]

Online chat form - You can enter your name, email, and phone number info with your complaint directly from the website.

Mail address - Bankr Brand

3456 Spectrum

Irvine, Ca 92618
6. Where does Bankr ship to? What are the return policies for Bankr wallet?
Bankr ships both Domestic and International orders directly from its headquarters in the United States. The brand works with carriers like UPS, DHL, USPS to deliver orders worldwide. Its shipping schedule includes:
Standard Shipping: 4-6 business days for US customers, 5 - 10 business days for international shipping.

Expedited Shipping: 1 - 3 business days for both US and International customers
In addition, Bankr accepts returns on all their products so that you can reach out to the customer service team for support on your order.
7. How is Bankr Wallet different from other wallets?
Even though both brands bear many similarities, many people are still curious to find the Bankr wallet vs. Ridge wallet comparisons. The Bankr and Ridge wallets have a compact design, and they are both made of aluminum. You can hold up to 12 cards or more on these cards, and the Bankr wallet comes with a detachable cash clip which is integrated into the Ridge wallet.
Meanwhile, Bankr offers sixteen different colors and patterns for their wallets, but the Ridge comes with only three color options. The Bankr's measures 0.3 8inches and weighs 72 grams, but the Ridge's dimensions are 0.2 inches and weigh 59 grams. Overall, the Bankr wallet costs slightly more than the Ridge wallet and comes with limited metal options.
8. What are the features of Bankr Wallet?
The Bankr metal Wallet features a minimalist, modern style with RFID theft blocking technology. It is made from Space-grade aluminum metal plates held together by a premium stretch weave elastic band. The brand promises a lifetime guarantee, boasting of the wallet's durability and sturdy feel.
It has a slim profile with 9mm dimensions, but the wallet can hold 1-12 cards, and you can access your cards with a single swipe. However, the Stack wallet doesn't hold any extra space for coins, but it includes a detachable cash clip for carrying actual money. You can also choose from various color patterns, including limited edition designs.
9. How secure is Bankr Wallet?
The Bankr wallet is known for its compact and sturdy feel. It is made from Space-grade aluminum plates with an elastic strap joining. This Space-grade metal offers the highest RFID security to prevent card skimming or fraud. You can keep the wallet in your trousers or jacket pockets without bulging or thickening.
10. What happens if I lose my Bankr Wallet?
Our Bankr wallet review noticed that the brand offers a lifetime guarantee on all their products. However, it doesn't offer any GPS tracking feature to help you find your missing wallet, which is a highly beneficial update.
11. Who is the CEO of Bankr Wallet?
The CEO and founder of the Bankr stack wallet are Ryan Wilson.
12. Where is Bankr located?
Bankr is located in Los Angeles, California, in the United States.
13. How does Bankr wallet protect against RFID?
This Bankr wallet review has mentioned several times that the Stack wallet offers RFID security, but how does it work? The RFID blocking technology blocks RFID signals using an electromagnetic enclosure called "Faraday Cage." It makes credit cards electromagnetically opaque by distributing electrostatic charges or radiation around the cage's exterior. This helps to protect the contents from electric charges.
14. How many cards does Bankr Wallet hold?
The Bankr metal wallet holds up to 6 cards, but it can carry 12 cards.
15. How long is the warranty on Bankr wallet?
All the company's products, including the Bankr stack wallet, come with a lifetime guarantee that you can claim anytime as long as you have proof of purchase. You can also contact customer service for more insight on the warranty process.
Read our reviews of other famous wallet brands such as Ridge Wallet, Bellroy, Aviator, and Kaai.