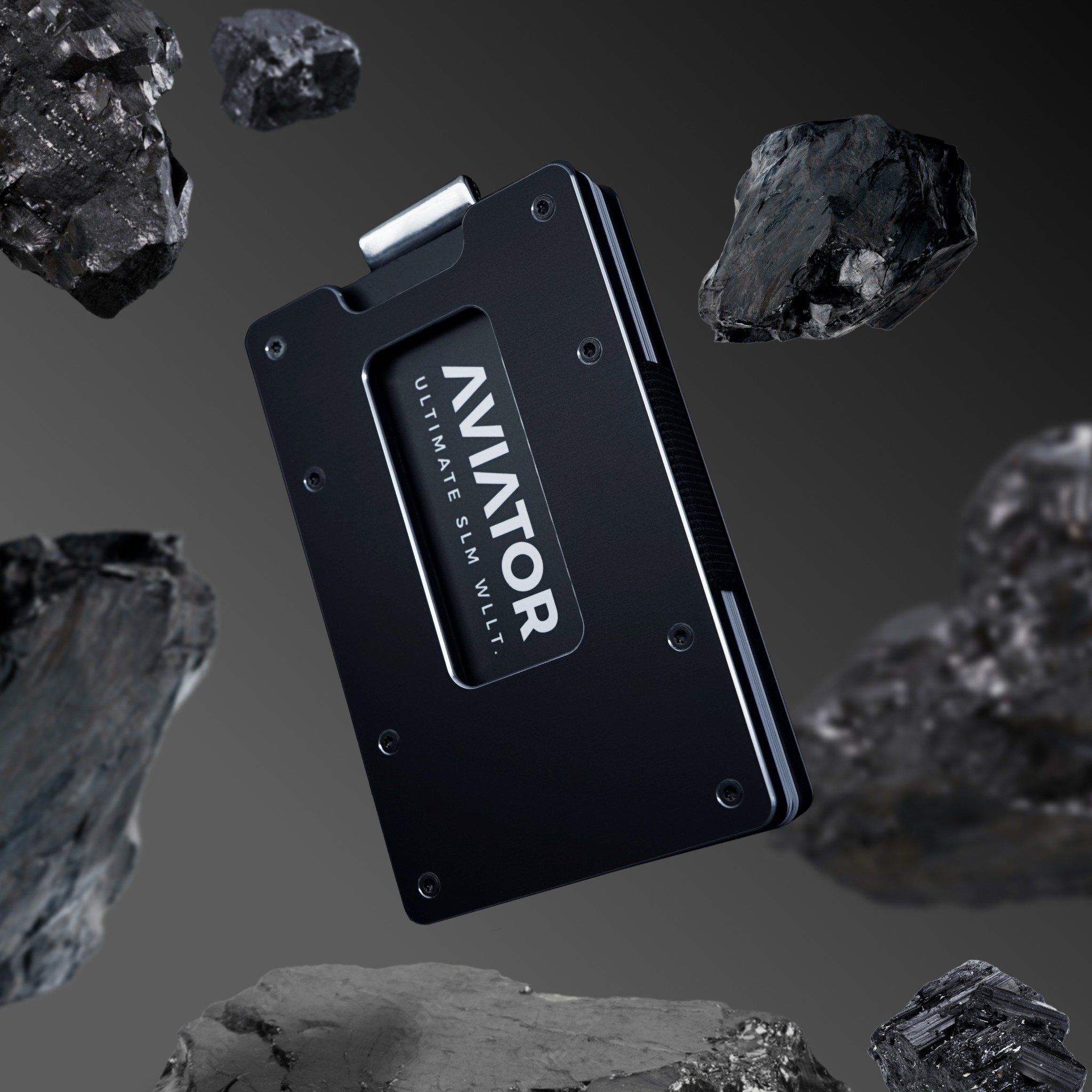 People often carry too much stuff in their backpacks and bulky leather purse crammed with gift cards, business cards, and old bills. But they only need a convenient, all-in-one solution for their banknotes and cards with additional space for coins. That is what the Aviator Wallet is all about. Our Aviator Wallet review will look at the brand's history, customer testimonials, and frequently asked questions. In turn, you will determine if their slim wallets are worth purchasing.
About Aviator Wallet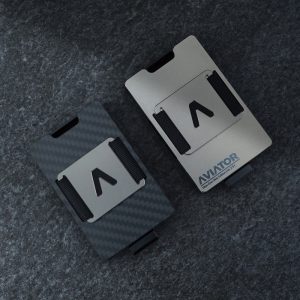 The Aviator Wallet was born in 2017, and it is the brainchild of a Kickstarter campaign that saw the founders spending 24 months trying to reinvent the wallet. The founders were motivated after seeing wallets had become bulky and too large, resulting in men carrying too many unnecessary items. 
With that goal in mind, the founders created the Aviator Wallet. This wallet abides the minimalist design principles and allows for great note, card, and coin storage.
Their social present is still growing on Instagram and Facebook.
Before we jump further into our Aviator Wallet review, let's go over the pros and cons of this wallet brand. 
Pros
They offer a range of wallets that are functional and aesthetically-appealing

The wallet is compact and lightweight, making it easy to carry

Aviator Wallet is durable and long-lasting

14-day full refund policy

Free worldwide shipping on orders worth over €40
Cons
Expensive, but worth every dime

Coins rattle in the coin compartment when you are walking

Customer support is not available around the clock
Aviator Wallet Customers Reviews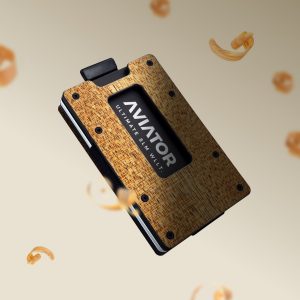 While doing this Aviator Wallet review, we combed the web to find customer testimonials. Reviews from the brand's website reveal that Aviator Wallet is among the top-rated slim wallets on the market.
The brand scored an overall rating of 4.8/5 stars from 800 reviews. Most customers stated they love their Aviator Wallet because it is RFID-protected, durable, and prevents lower back pain. 
Some raved about their refund policy, while others said they like how the wallet feels and looks. They praised the build quality and how it is perfect for storing their cash, cards, keys, and coins. Most customers said they would recommend Aviator Wallet to anyone seeking a small-sized wallet with a compact and attractive design.
On Trusted Shops Aviator Wallet scored 4.78/5 from 148 reviews in the past year. Also, Reddit users recommend Aviator Wallet in several threads.
Aviator Wallet FAQ
1. What are the best products of Aviator Wallet?
The best Aviator Wallet products include Sapphire Blue Minimalist| Classic, Pure Silver Minimalist Wallet | Classic, and Gunmetal Minimalist Wallet | Classic. Obsidian Black Minimalist Wallet |Slide is also a top seller, and it comes with an adjustable elastic band that holds up to 20 Cards. This Aviator Slide Wallet allows you to slide cards out in seconds.
Best of all, you can remove each card individually. The cash clip is made from recycled plastic or lightweight carbon fiber, making it easier to handle banknotes. A highly elastic band is on the back of the wallet to hold banknotes securely and firmly.
2. What is the price range of Aviator Wallets?
The price of Aviator Wallet USA ranges between $75 and $200. The process is not fixed, and it depends on the choices you'll make at checkout. These include material, clip, and size of the wallet.
3. Where can I purchase an Aviator Wallet?
This Aviator Wallet review found that you can get these stylish cases at the brand's official website AviatorWallet.com. Aviator wallets are also available on Shop All The Wallets.
4. Are there any discounts for Aviator Slide?
You will enjoy free shipping if you purchase a Carbon Aviator Wallet worth €40 and above. You can also get the Aviator Wallet at a discounted price if you use a promotional or coupon code at checkout.
5. How to contact Aviator Wallet customer service?
If you have questions about Aviator Slide Wallet, you can reach out to their customer support team via phone at +49 (0)6023 40 91 769. Their customer service representatives are available by phone from Monday to Friday between 8:00 and 12:30 (MEZ).
You can also fill out the contact form on the brand's Contact Us page or use the Live Chat Function to chat with their support team. Alternatively, you can send a message to the Aviator Wallet Instagram and Facebook page.
6. What is the shipping and returns policy for Aviator Wallet?
The company ships worldwide and uses Deutsche Post Priority service to deliver its products. DHL does the shipment pickup Monday to Friday in the early afternoon. The estimated delivery time for international orders is between 7 and 15 days. You can request the tracking number by sending an email to [email protected]. Do not forget to enclose your order number.
If you bought a Carbon Aviator Wallet and are unsatisfied with your purchase, the company has a 14-day full refund policy. You can return the item with a written notice enclosed to them. They will refund the money to your bank or PayPal account within 14 days; you can request a partial or full refund.
7. How does an Aviator Wallet compare to other types of wallets?
When comparing Aviator vs Ridge wallet, you'll find that both these band wallets come with packaging that includes torque wrenches. While both wallets can handle cards well, the Aviator wallet has a card entry on the side or a side entry wall. The Ridge comes with a top-down card entry.
In terms of quality, they both score the same. But the Aviator Wallet stands out when it comes to features. It comes with a coin tray that makes accessing your coins a breeze. Aviator also makes card extraction more elegant than Ridge. Lastly, the Aviator Wallet is cheaper than the Ridge wallet.
8. What are the features of an Aviator Wallet?
This Aviator Wallet review found the common feature of this wallet is the flexible adjustment. There are also different possibilities for each variant; you can choose the colored titanium screws, the optional cash clip, the color and material of the inner frame, and the outer plates.
The Aviator Slim Wallet features a smart pull strap that allows you to reach your cards swiftly. On the back of the wallet, you'll find an elastic band where you can stow receipts and banknotes.
9. What are the benefits of an Aviator Wallet?
Aviator Wallet USA comes with loads of benefits. The tough and flexible band keeps everything together while allowing you to carry 1 to 20 cards. Because it comes with an RFID blocker, thieves cannot use a skimming device to get information on your credit cards from afar.
Aviator Wallet also protects your cards from breaking when sitting. In addition to resistance, strength, and durability, it has a slim profile that allows you to carry it in your back or front pocket. By using the Aviator Wallet, you'll avoid the hip pain associated with sitting on over-stuffed wallets.
10. How do I know if an Aviator Wallet is right for me?
If you have a wallet that is uncomfortable to carry, then an Aviator Slim Wallet will be the ideal option for you. People who carry coins, keys, and receipts will also find them useful.
If you carry multiple cards, the Aviator Slide Wallet will be suitable for you. It allows you to carry up to 20 cards and access them within seconds.
11. Are there any other considerations I should keep in mind when choosing an Aviator Wallet?
This Aviator Wallet review found that there are crucial things you might want to consider before making a purchase. These include the items you intend to carry with the wallet, such as cash, coins, keys, membership cards, and ID cards.
You should also consider your budget when shopping for an Aviator Wallet. The price of Aviator ranges depending on the customization you make during checkout. As such, only include things that suit your needs.
12. How is the Aviator Wallet made?
The company cuts the carbon fiber plates on their Datron Neo When making the Carbon Aviator Wallet. This ultra-precise CNC machine has a 23-micron repeatability accuracy. Because carbon fiber is hard, they use special diamond-coated cutters and 40.000 RPM spindle speeds with a slow feed rate, resulting in a surface that's a pleasure to touch and smooth edges.
The wallet is handmade when a customer makes an order, and they customize it to their configuration from over 650 variants.
13. Who designed the Aviator Slide?
The Germans designed the Aviator Wallet USA, and it's made of two aluminum pieces sandwiched together and held with an elastic band. If you are in the United States, it will take 1-2 weeks to arrive.
14. Where is Aviator Wallet manufactured?
Our Aviator Wallet review discovered that all the components in their products are made in Germany. The company then assembles them by hand in their small factory.
15. What is the weight of an Aviator Wallet?
The Aviator Slim Wallet weighs 48 grams and measures 4.25 by 3.25 by 0.25. That means it is compact, lightweight, and easy to carry in your pocket.
If you're looking for other brands with amazing wallets, check out our reviews of Ridge Wallet, Bellroy, Ekster, and Cuyana.