Are you planning a wedding, engagement, or even an anniversary but you're not quite sure where to get the jewelry from? If you're looking for someplace that designs intricate wedding rings or just want one right away, Barkev Rings should be your first thought. Customers have been raving about Barkev's jewelry and the reviews are promising! Their collections are simply exquisite, and it's impossible to choose just one item! Furthermore, they also have the best styles for you to create your own ring, so you can craft just what you want with Barkev Rings! Ready to read Barkev's reviews from customers? We'll also be sharing you the best styles they offer as well as shipping and returns information.
About Barkev's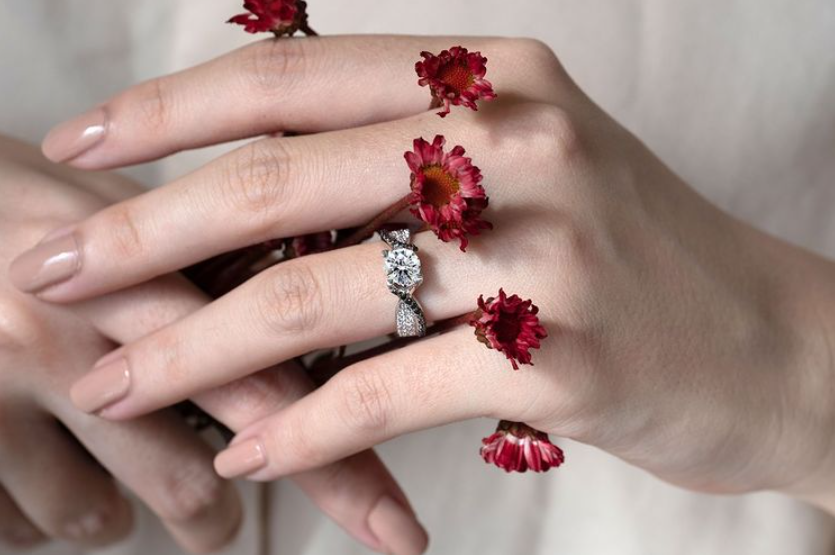 Barkev's is a dedicated jewelry designer, situated in Los Angeles. All of Barkev's production takes place in LA, so they can look over the manufacturing processes personally. From design to delivery, Barkev's ensures its customers that they will receive products of the highest and most luxurious quality. Besides designs, Barkev's is also well known for delivering black diamonds, exclusive color stones, and marquee stones.
As the City of Angels is widely regarded as one of the most star-studded cities in the world, it is essential that Barkev's rings look magnificent. Barkev's doesn't just design jewelry, it creates trends. According to the company's President and CEO, Barkev Meserlian, Barkev's has been the pioneer of some popular designs worldwide, but the company didn't stop there. Even today, Barkev's aims to be one of the best jewelry stores globally, and they are striving to achieve that purpose.
The brand was featured in InspirationFeed, Consumer Advocate, Centurion Jewelry, and The Knot. Barkev is also very popular on Instagram, Facebook, and Pinterest. Let's get into our unbiased Barkev's reviews!
Pros
Wide range of products including rings, necklaces, and earrings
There are several different center stones to choose from, which include blue sapphire, pink sapphire, black diamond, lab-grown diamond, and others
Quality products
Fast and reliable customer service
Barkev's free shipping offer is valid all over the United States
Barkev's offers also include a 30-day free return from anywhere in the USA
Cons
Some of their products are very expensive, which doesn't fit well with some customers
Barkev's shipping methods employ other services rather than their own delivery system
Barkev's only outlet is in Los Angeles, restricting many other customers to an online shopping experience
Barkev's Jewelry Review
Barkev's collection is quite enormous. It will take you a long time to go through all of their designs and ideas. It will take you even longer to read the reviews Barkev's has received through the years. Many people visit the store even today and leave with their minds bedazzled by their service and collections. They have some of the most amazing engagement ring designs. Check them out below!
Barkev's Black Diamond Engagement Ring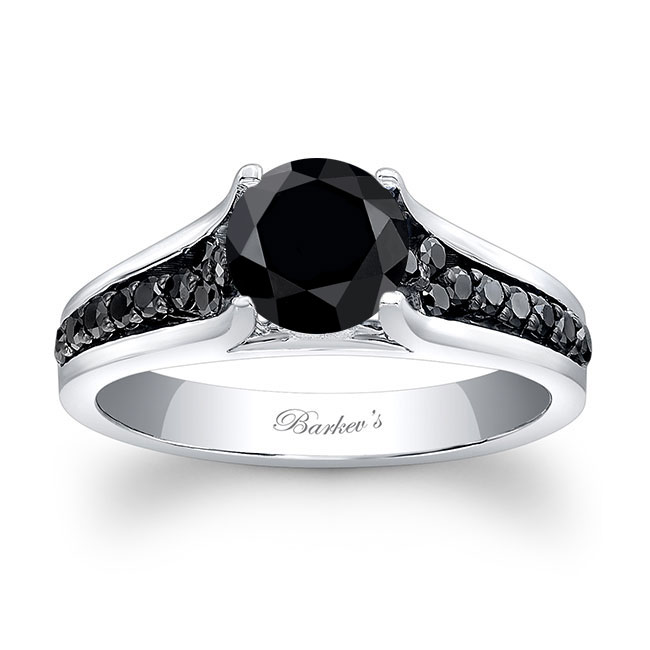 If you're looking to make your partner the special one forever with something that says everything for you, then be sure to give Barkev's Black Diamond Engagement Ring collection a look! There's no other jewelry that will look as elegant as these ones. Not only will you be lost in their extensive collection which has some great prices there, but you'll also have a hard time deciding the design of your choice because they're just that many!
Choose a Black Diamond Sunflower Bridal Set with 2 Bands if you want to leave them gasping for air! For a more royal look, you can go for the Marquise Halo Black and White Diamond Wedding Set. These designs cost around $7-8,000, but if you have no problem spending the cash, then why not spoil your lady that much!
For those looking for a simpler ring that doesn't take up too much of their bank, they can go for the Art Deco Black Diamond Engagement Ring, which is available for $2,000. With a little more, you can buy the 3 Stone Black Diamond Engagement Ring, which goes for $3,050.
Another interesting feature is that Barkev's provides different materials for the ring. Customers can opt to get their rings from 14K White Gold, or Platinum which costs a little extra. Some designs are also available in colors like Rose Gold, Yellow Gold, White Rose, White Yellow, and even Tri-Color.
These are just a few names in their enormous collection. To be precise, Barkev's Black Diamond Engagement Ring collection has a total of 168 items, which start from $2,000 and go all the way up to $8,000. It's about your budget and choice in the end! It could be your partners next favorite ring.
Barkev's Diamond Wedding Bands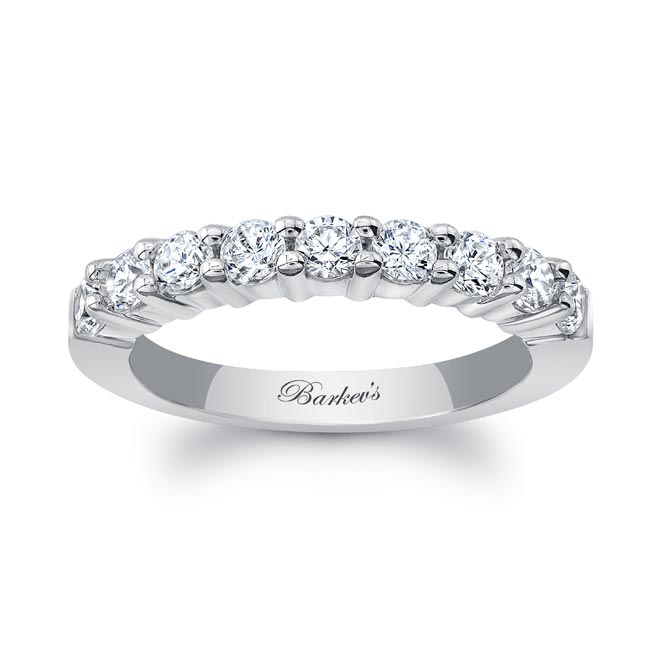 Those that aren't interested in black diamonds have plenty of other options. Another product that many customers recommend from Barkev's rings is their wedding band. They also have a huge variety available in that. These wedding bands are beautiful and reasonably priced. With the fabulous engagement ring designs, you can pair them with one of these wedding bands. You'll be sure to get compliments!
One intriguing feature about this category is that the designs have specific names so that there's minimal confusion about ordering and delivery. If you're searching for a simple yet luxurious design for your partner, you should check out the White Gold Eternity Band. This design is available for $9,290.
For a subtle approach, you can check out the wide range of Diamond Bands in the medium price range category. There are tons of beautiful ideas available at Barkev's that will suit your style for $3-4,000. Barkev also designs a lot of simple, yet marvelous, designs for prices as low as $775, so you can find a great variety.
Like the Black Diamond range, Barkev's Diamond Wedding Bands are designed in a basic 14K White Gold. You can opt for Platinum, which is a little more expensive than the standard White Gold, or you can also look for designs that have other colors like Rose Gold and Yellow Gold. In the end, it's all up to you!
Barkev's Sapphire Engagement Rings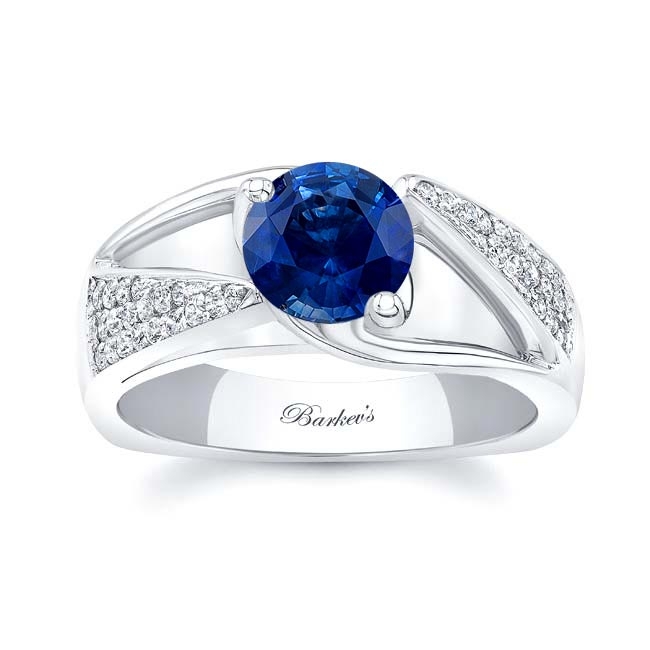 For a more colorful approach in the center, Barkev's Sapphire Engagement  Rings are what you need to see. By putting gems as precious as blue sapphires in their rings, Barkev's collection is something unreal at the first sight.
The 2 Carat Sapphire Halo Engagement Ring and the 1 Carat Sapphire Halo Diamond Ring are absolutely mesmerizing to look at. But the Vine Blue Sapphire Ring surpasses them all in excellence and splendor. With a price tag of $6,715 for its standard 14K White Gold design, this ring is truly a work of art!
Like the Black Diamond range, the Sapphire Engagement Ring collection is also based on the same craft. Much of the difference comes from the stone's color and the thin blue line, which adds to its beauty. However, the prices are somewhat higher than the other collections, with the Sapphire range starting from $2,965, and going all the way up to $7,920.
Barkev's Diamond Necklaces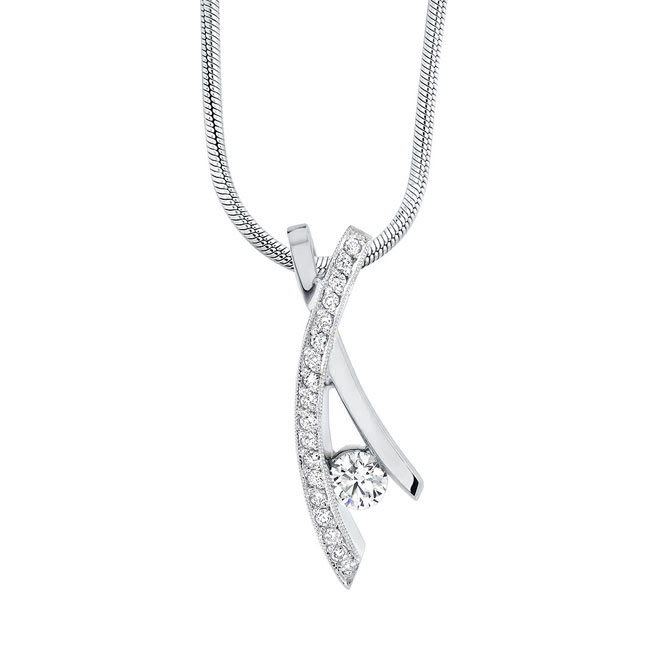 Not interested in buying wedding rings? Looking for a wedding anniversary gift? No problem! Barkev's also provides an ecstatic range of diamond necklaces that will have your missus adoring you every time she sees you! The brand hasn't let its customers down in this regard, creating a wide range of gorgeous necklaces.
Barkev's basic diamond necklaces consist of alphabetical designs, which are available in both standard and Platinum. A special feature about their alphabetical necklaces is that they all contain Barkhev's logo: a golden butterfly. The standard necklaces go between $600-$750, and if you order the Platinum necklace, it will cost you close to $1,000.
In the more luxurious category, there are some of the most spectacular designs you can ever come across. Like the wedding bands, the White Gold Diamond Necklaces are also sorted by a special serial number, and all of them are quite bedazzling! The most precious Diamond Necklace is available for $6,085 in three different colors, while it goes for $7,440 in Platinum!
Barkev's Diamond Earrings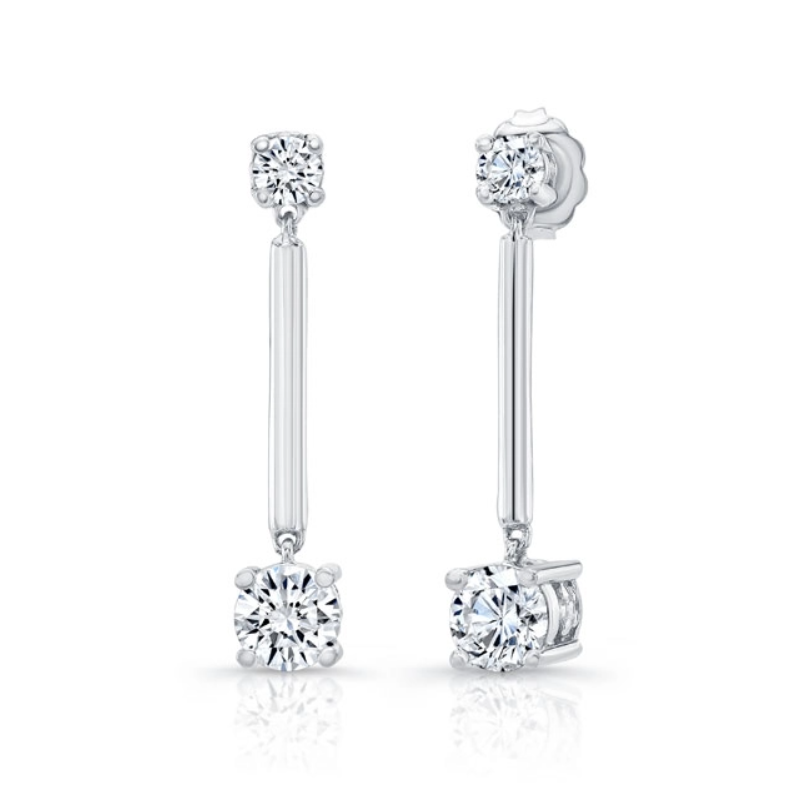 For those that are looking to explore other options for a wedding anniversary gift, there's something else at Barkev's. A pair of earrings is a very precious present and one of the most demanded products by customers. Barkev's diamond earrings are quite majestic, so take a look at them if you're looking for some good designs.
The simplest earrings go for as low as $975. From there, the prices go up quite steadily. There are several designs available in many different budgets, so there's something for all price ranges. The most expensive set of earrings are labeled as White Gold Diamond Hoop Earrings, and available at Barkev's for a whopping $24,700!
While there may be a set of earrings worth that much, the rest of the expensive ones cost around $6,000-$9,000. Only one design is available for each price range, and every one of them looks stunning. The Diamond Drop Earrings, which are worth $9,660 look especially fabulous, and are available in the usual three colors and Platinum. Some other designs, such as Heart Shape Diamond Earrings, look really beautiful and affordable in this collection, at a price of $2,340.
Barkev's Reviews from Customers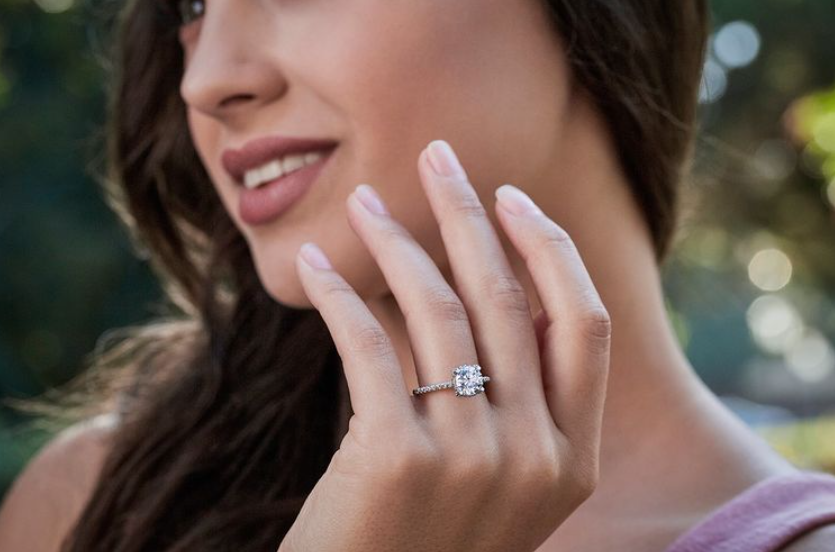 For a jewelry store to compete in the market, it is essential to build a strong reputation based on verified customers. Fortunately, Barkhev's customers are quite satisfied with their service and products. The store boasts an impressive 4.8 rating out of 5.0, which means that 96% of Barkhev's customers, who provided their feedback, gave them a four or five-star rating.
There are quite a number of comments about Barkhev's performance on their website. Nicholas from New York wrote about the store in July 2021, saying, "Very user-friendly website and very unique choices of jewelry 10 out of 10 for me and I will definitely use this company for further purchases." Michael, another customer from Washington, wrote concisely, "Barkevs is absolutely amazing."
Popular Alternatives to Barkev's
Steve from Minnesota described a very interesting scene regarding his event and purchase at Barkev's. Steve wrote that he and his fiance decided to have their event after ordering their rings at the store. He contacted Barkhev's if they could send his ring earlier. But Veatch informed him that it would take a week or two more. Seeing Steve's situation, Veatch offered another ring in place of Steve's order until it was done. Steve received his ring after the event and seemed extremely impressed by Barkhev''s professionalism and courtesy.
Another verified buyer wrote in May 2021, "The variety of styles in rings and diamonds it's amazing." Steven, a verified buyer, applauded Barkhev's customer service by writing, "Emailed my service representative to check an order status shortly before it shipped out. They were quick to reply and let me know the order was on schedule."
These are some of the reviews that are available on Barkev's website. In reality, the website must have handled thousands of customers, some of whom couldn't express their views about Barkev's due to some reason. But anyone who purchased from Barkev's would describe their service as quite friendly and remarkable because Barkev's doesn't compromise on its customer satisfaction.
Sign up at Barkev
Barkev's is undoubtedly one of the best stores for all your jewelry shopping. There's absolutely no reason you shouldn't check their store out. Barkev's also allows its customers to create their own accounts on its website. In this way, customers can know about the newest designs, get exclusive discounts, and acquire more information directly.
Barkev's customer account also allows for more important features. With Order History, customers can check what and when they ordered from the store, and also learn about their order's current status. Through a customer account, Barkev's ensures faster checkout, so you can save some time along with some money through special offers!
Where to Buy Barkev's Jewelry
Barkev's jewelry is based online. Their website is open for shopping and queries as well. They ship to all states in the USA as well as internationally. Customers can not only shop for their favorite designs but can also apply for returns on the website.
If you're looking for a store, it's located in United Bldg. The exact address is 707 S Broadway, Los Angeles. The store opens at 7:00 AM and closes at 3:30 PM on weekdays. It remains closed on weekends.
Barkev's Shipping and Return Policy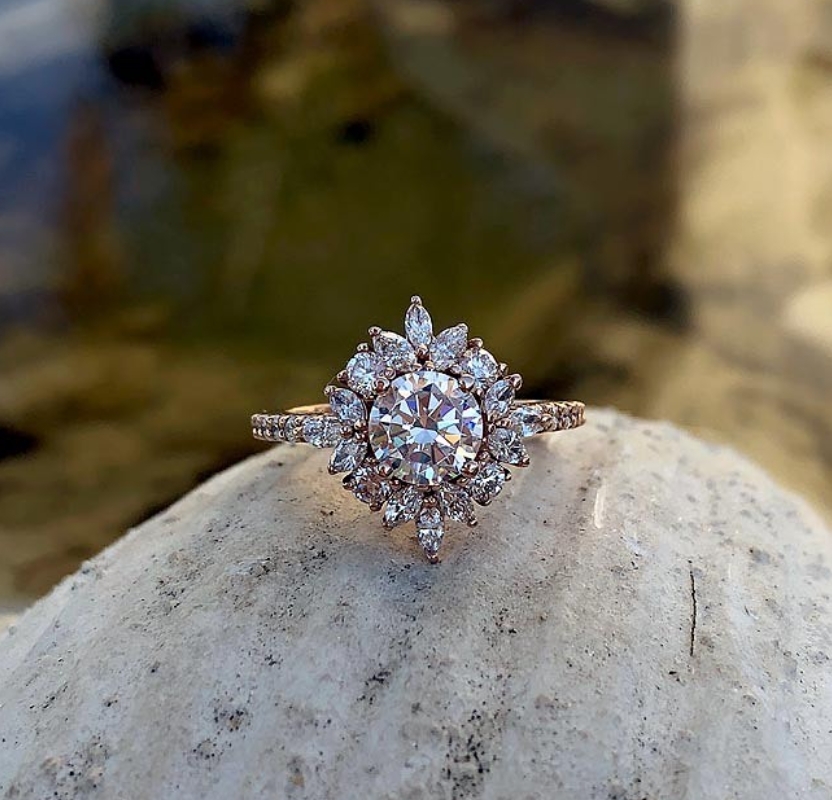 Barkev's offers free shipping within the United States. Although they provide an estimated delivery time of 2-3 weeks after order, special arrangements for a prior delivery are also possible. For customer's relief, Barkev's insures all of its orders. All orders received on weekends are processed from the next business day.
While Barkev's belief in timely delivery is quite appreciable, hindrances due to unforeseen conditions due to carrier delay, weather, or incorrect addresses are not on their part. Barkev's customers are informed about their orders from time to time.
Barkev's also offers a 30-day return for refund or exchange policy. Customers from the US also get free return shipping. However, the store doesn't hold responsibility for lost, stolen, or altered jewelry. Even items that have been modified by another jeweler are not taken back by Barkev's. The instructions for returning an order are written on their website.
Barkev's Promotions and Discounts
Barkev's discount codes are not exclusive. They are available for all customers. They can acquire these discounts from their website, or through the promotional emails, they receive. Barkev's customer account is also a great place to look out for its newest discounts on items. For people that would like to shop later, Barkev's newsletter is also a great way to get discount coupons and the best offers.
Currently, they're only providing free shipping across the USA.
Contact Barkev's
Barkev's has a good customer service team that is fast and cooperative. If you have any queries related to your order or anything about the store, there are three ways to contact them:
Barkev's Reviews: Editors' Verdict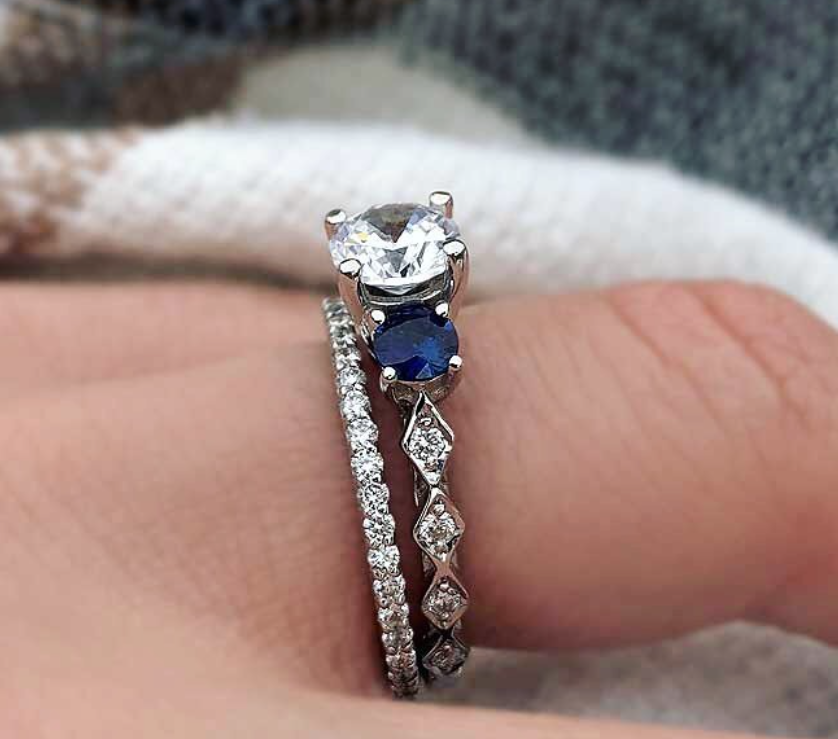 With such elegant designs and quality customer service, it's impossible for anyone to criticize Barkev's excellence. The entire company is working tirelessly to deliver an impeccable experience to anyone visiting their website. So, yes! Barkev's reviews convinced us as well that the brand is worth the investment.
Other jewelry stores will always be available to purchase items from, however, Barkev's just proved themself worthy. Customers are happy with the products and their good customer service team. Although they are considered to be at an affordable price point, some of the prices are still a bit high. At the end of the day, that is what you would pay for diamonds. They do not come cheap!
Whether you're looking for men's wedding bands, women's engagement rings, or necklaces, at Barkev's you'll find quality products at reasonable prices. In the end, we'll leave the decision to you!
Looking for other jewelry brands? Consider reading our popular reviews of Angara, Aurate New York, JTV and Frost NYC.
Barkev's FAQ
How long does it take to receive my Barkev ring?
It takes 2-3 weeks for Barkev's to complete an order. This period starts from the time you order. If you order on Friday, Saturday, or Sunday, it will begin processing on the next business day. For an urgent order, contact Barkev's, so they can arrange for an earlier delivery.
Can I buy a setting-only ring without a center?
Yes, Barkev's rings come with a setting-only option. All you have to do is go to the website, click on the product page, choose the setting, and then add to your cart without selecting a center stone from the pop-up menu. Select your finger size, and it's done!
What center stone options do I have?
There are several center stone options that you can take advantage of at Barkev's. There are diamonds, lab-grown diamonds, moissanite, and gemstone centers like a black diamond.
Does Barkev's offer engraving?
Yes, engravings are done on Barkev's products. To get your message engraved on the product, type it in the space given on the checkout page.