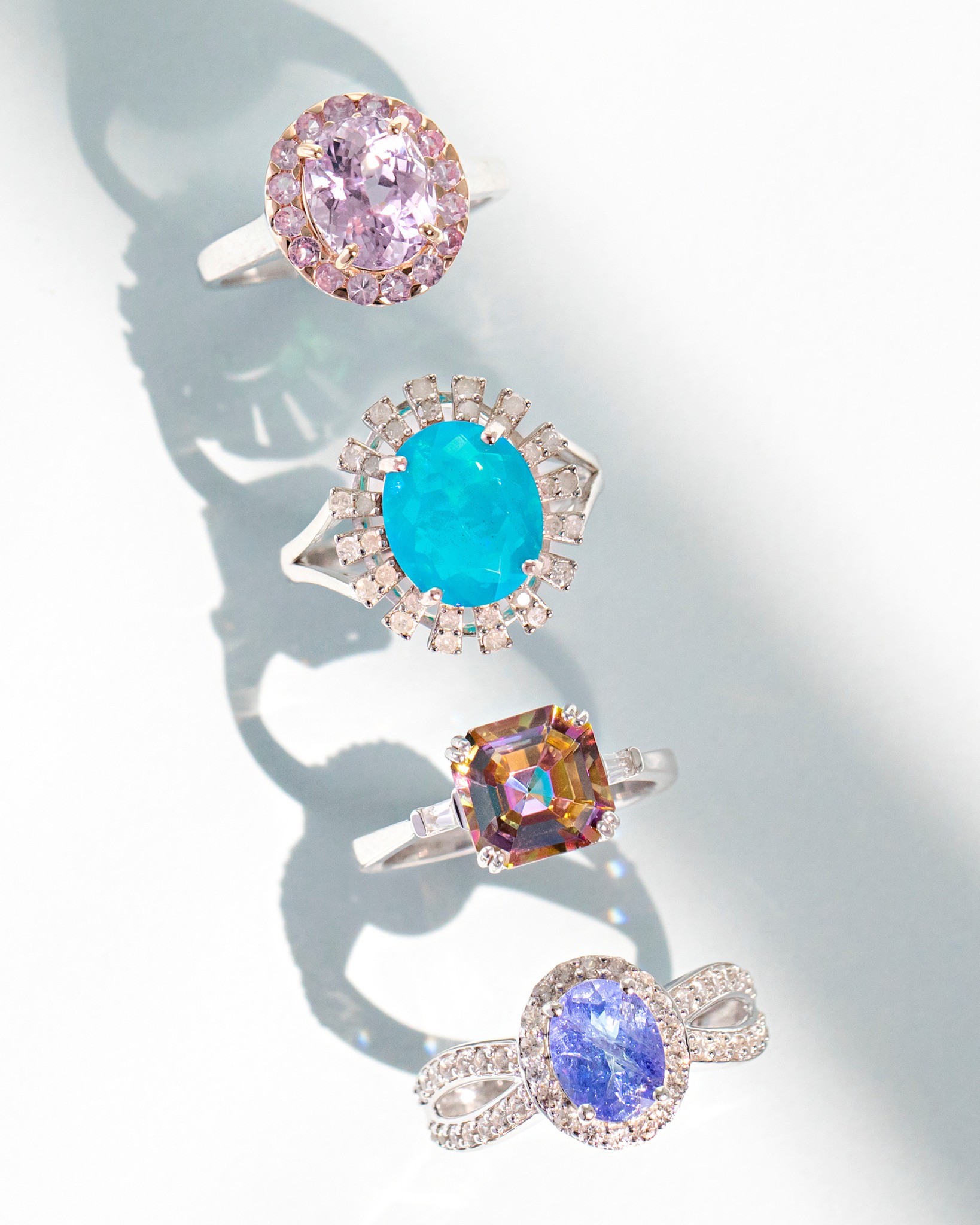 JTV, also called Jewelry Television, is a top-rated jewelry channel turned website that connects buyers with thousands of high-quality jewelry brands. If you're in the market for good-quality gems and pieces that won't burn a hole in your pocket, then you may turn to JTV. Following the thousands of JTV reviews online, you may be tempted to shop with this brand.
It showcases a diverse selection of jewelry on its website and Youtube channel through games and unboxing videos. JTV's success is also obvious, considering its 125k subscribers on Youtube and 40.6k Instagram followers. The company also partners with exclusive brands that offer one-of-kind gems and jewelry pieces.
Before you get too excited, our JTV review will provide all the details you need to know about shopping with this brand. This review will feature objective customer reviews, product reviews, and the hottest deals available. Keep reading as we explore the world of this huge jewelry giant.
About JTV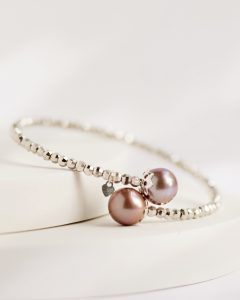 JTV started as a television show in the early 90s that broadcast hundreds of gem pieces to millions of customers. However, it has since expanded into an online business that operates through a website, mobile apps, streaming devices, YouTube, and other social media apps. There are many JTV reviews on independent sites and the brand works with a direct-to-consumer method.
It is one of the largest jewelry stores in the United States. It offers everything from everyday pieces like earrings and necklaces to more intricate gem pieces. The brand offers a different category of jewelry for different occasions and events. In addition, you can also shop from the JTV diamond rings or other precious gems for your special wedding proposal.
Meanwhile, JTV comes with a special treat for US buyers. The brand regularly appears on television channels for unique market items. Many people also enjoy shopping with this brand because it is super convenient and accessible to shops from different areas. JTV also has an impressive social media presence, with over 751k likes on its Facebook Page.
It partners with luxurious brands to provide big discounts on high-end designer jewelry. There are also many upscale jewelry brands like Southwest Style and Bella Luce that are exclusive to JTV. With over 25 years of experience, JTV works hard to make high-quality and fashionable jewelry available to many users.
Pros
Offers 24/7 online and teleshopping for thousand of jewelry options

It uses unique, conflict-free diamonds and other artificial gems

You can learn about different gemstones in the JTV learning library

Financing options are available with 2-5 Pay installment options

Free shipping for orders that are $50 and above

Offers low, budget-friendly prices
Cons
Terrible customer service

Bad product quality
JTV Products Review
JTV features extraordinary jewelry pieces with about 80 unique gemstones, including amethyst, sapphire, morganite, and more. The website also has a learning page where you can learn about what every gemstone means. And it features over 2,400 different jewelry categories with thousands of raving JTV reviews.
It can be quite stressful shopping from such a huge collection, so you may need some guidance for finding the right help. This JTV jewelry review will feature some of the most talked about pieces in the brand's collection. For our review, we've selected one of each jewelry range to show you all about the brand.
JTV Rings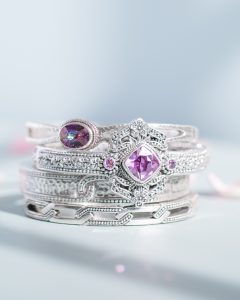 You can look through the JTV ring collection; the choice is endless, from unique statement rings to JTV diamond rings. The brand offers different styles, such as Right-Hand rings, statement rings that typically come in bold designs, and huge gemstones. It is common for bold and outspoken individuals who want to stand out at any event.
JTV Ring collection also features band rings perfect for everyday use or as standard wedding jewelry. Rings can help you symbolize a special moment in your life, or they can be your favorite piece of jewelry. With JTV, you have endless options that will significantly value your life.
The brand also features luxurious designer pieces and more budget-friendly options to suit diverse customer needs. One bestselling gem is this White Diamond 900 Platinum Multi-Row Wide Band Ring. It comes with a round, baguette white diamond with a brilliant step cut.
In addition, it is layered in a multi-row prong setting with a primary white diamond stone and a step-cut secondary stone. The ring is also quite heavy, with a metal weight of 6.7g and 0.06 bandwidth. It is a 900 platinum ring and comes with a solid density. This ring has a retail value of $2,870, but JTV offers a $1,398 markup price.
JTV Earrings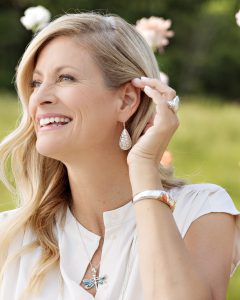 JTV earrings help you to elevate your look and offer glamor and sophistication to your outfit. You can shop for jewelry in all shapes and sizes, from dainty, traditional pieces to big, bold, dramatic designs. The brand also offers a special collection of wedding earrings for brides and bridesmaids, allowing you to cherish your big day even more.
The JTV earrings collection includes everyday essentials such as studs, hoop earrings, and a mixture of simple gold earrings. Whether you're running from work to a casual lunch date, JTV has a wide range of classic earrings for any planned activity. It features household designers like Bella Luce and lesser-known brands.
Suppose you need a special pair of earrings that will glamorize your look. In that case, you can try the Champagne and White Diamond Rhodium Over Sterling Silver Hoop Earrings. It adds a modern twist to the traditional white gold hoops with a two-toned white and champagne diamond setting. A line of champagne-toned stones is placed between smooth, glistening white diamonds.
The diamonds outline the front of the earrings, and the hoop rounds off with the striking sterling silver at the back. It is versatile, effortless, and offers a light yet sophisticated you that sets you apart in any gathering. Also, each piece has a saddleback backing which is easy to snap on and off after a stressful day.
JTV Bracelets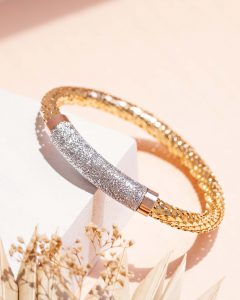 You can accessorize any look with your special JTV bracelets, which come in different designs and sizes. The brand offers diverse products, from creative pieces like bolo bracelets to more elegant tennis bracelets. Bangle bracelets are also suitable for casual everyday wear, and you can stack, mix & match your bangles.
The Blue and White Cubic Zirconia Rhodium Over Sterling Silver Tennis Bracelet is an iconic piece of jewelry. This bracelet comes from the Bella Luce Esotica line in deep blue, clear white, and silver color combo that will gleam off easily on any skin tone. The silver chain is lined with 17 blue tanzanite gems across white zirconia stones.
The closure is hidden inside, giving the piece a seamless finish. If you're looking for an exquisite piece to help you turn heads at any event, you may consider this tennis bracelet gem. Additionally, it is seven inches long, giving a perfect snug fit, so you don't have to worry about slipping off.
JTV Necklaces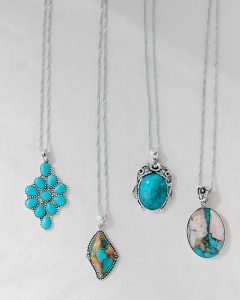 JTV boasts an impressive necklace collection that allows you to showcase your authentic self and embrace your true style. The brand offers various pieces to suit individual and non-traditional pieces that will suit your look. A necklace is one of the best accessories you can use to dress up your outfit.
Are you attending a work gala or any other glamorous function? Then, it would help if you had an elegant statement necklace that would stand out on the red carpet. The sterling silver chain comes with a periwinkle-colored tanzanite pendant which is the main attraction point. This lovely indigo hue comes from a cluster of 24 tanzanite zoisite gems.
In addition, this cluster of cut stones adds a bright sparkle to the pendant. At 18 inches long, the silver chain is long enough for a low drop, and it comes with a lobster clasp. It also has a two-inch extender if you need to adjust the length longer. This pendant and chain combo pair well with a formal evening dress.
JTV Watches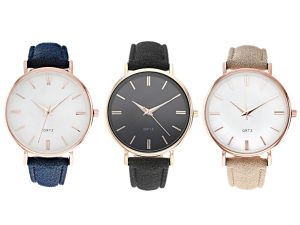 We also discovered a wide selection of wristwatches for both men and women. It offers sophisticated timepieces that you can match with your everyday attire. JTV timepieces come in discount and markup prices to give you the best deals. In addition, the website features an extensive range of styles to suit different tastes.
You can try out the Beach Boilat Baracchi Men's Swiss Chronograph watch for a striking, sophisticated look. This black stainless steel watch has an adjustable strap that measures approximately 15 to 16 inches wide. It comes with red color accents on the band and dial. The whole watch screams class and elegance right at first glance.
JTV Reviews From Customers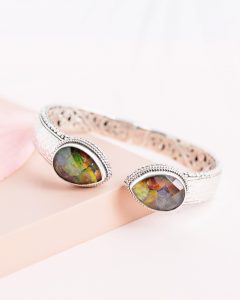 This section of our JTV reviews looks at what customers have to say about the brand to give you a taste of the JTV shopping experience. We noticed that despite its popular reputation in the market, the website has limited customer reviews. You may be skeptical about buying products from the site with poor customer engagement.
However, we gathered hundreds of positive customer reviews on independent review sites. On Consumer Affairs, many customers shared that they never complained about their orders and love shopping with the brand. JTV offers the best deals and discounts for many jewelry shoppers on Consumer Affairs.
One particular customer expressed her love for their JTV jewelry with a 5/5 rating, sharing her experience as:
"I love Jewelry TV because you don't have to deal with a pushy person or somebody who sells you something you don't want. If you want them to, you have people on the TV describing the jewelry measuring the pieces. You get the best deals because they have so much going out and so much coming in they don't have to pay overhead, so you get deals and get way more than you pay for."
Meanwhile, we discovered opposing reviews from more customers who were unsatisfied with their purchase. Many buyers complained that JTV delivers low-quality products that tarnish even with mild use. Some shoppers also felt cheated after paying for packages they never received or getting poor-quality goods.
Popular Alternatives to JTV
Further customer reviews
"I ordered a small rose gold band to match a ring bought from them originally. As time went on, my band started losing its pink color! It is now yellow gold, meaning it was coated and not the real rose gold. When I contacted them about the issue, I was told they couldn't do anything about it because it was past the return period.
On Sitejabber, JTV has a customer rating of 2.24 stars from 327 customer reviews, showing that many buyers are unsatisfied with this brand. It appears that even with 25 years of experience, sometimes JTV slacks in good quality and good services. However, we observed that the JTV team responds to customers' feedback on review platforms.
Sign Up
You can freely go through the JTV jewelry collection and add your favorite items to your cart by signing on. Your JTV account can benefit from a range of cheap deals and discounts. It also allows you to manage your cart and track your package during delivery.
Where To Buy
JTV jewelry is exclusively sold on the website. Or, you may come across them on television selling unique items. Sometimes, the brand hosts quick sales on its Livestream.
JTV Shipping and Return Policy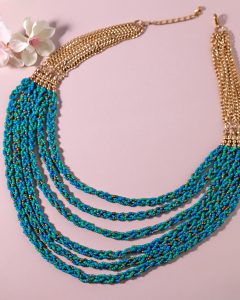 Following the JTV jewelry shipping policy, the carrier depends on the weight and price of the order. For orders that are less than two pounds and under $350, JTV uses USPS shipping with delivery notification. Any order that costs more than $350 and weighs over two pounds typically requires a signature to protect the customer.
JTV standard shipping takes approximately 1-5 business days for $4-$7. Within the United States, JTV offers free shipping for orders over $49. For extra costs, you can also choose between three-day, two-day, and expedited (next day) shipping. In addition, JTV offers international shipping to Mexico and Canada, and you can check for other countries on the website.
Meanwhile, you can send back any returns or exchanges if you're unsatisfied with your package. However, this return window lasts only 30 days from the purchase date, and some items have a 31-90 day mark on the site. All shipping costs are at the customer's expense, and the brand charges a 25% restocking fee.
Additionally, JTV has strict conditions for returns or exchanges. For starters, no returns or exchanges will be available for items sized or altered by another jeweler. We also recommend using the original packaging for your returns. All refunds come through the original payment method.
Promotions and Discounts
There are a few ways you can save money by shopping with JTV. The JTV clearance section on the website allows you to get the hottest deals with up to a 75% discount. It also offers markup prices on specific products with high retail value. For US buyers, you can take advantage of the free shipping policy for products above $49.
Contact JTV
You can reach out to the JTV customer service team through:
Phone call – 1-800-581-3002 (sales team), 1-800-550-8393 (customer service)
Email: [email protected]
Online chat box
JTV Reviews: Editor's Verdict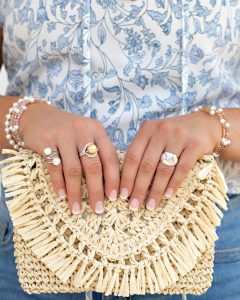 Now that you know what the brand offers, you may be willing to try out their products for yourself. JTV is a legitimate jewelry brand connecting you with quality and affordable jewelry designs that elevate your wardrobe. JTV reviews show that customers enjoy this brand and get amazing deals.
The company has a shopping website and mobile channel where customers can access about 2,400 different types of jewelry. It offers an inclusive platform where people can find a wide range of looks that suit their styles. In addition, it attracts customers with attractive deals and lower prices that sets it apart from other brands in the market.
Are you looking for other jewelry brands? Check out our reviews of David Yurman, Holden, Frost NYC,  and Ginette NY.
JTV FAQ
How Does Jewel Safe™ Work?
JTV offers the Jewel Safe™ when you need to service the jewelry, gemstone, watch or re-size the ring. The brand connects you with an agent that will submit a claim for you, and you can ship the product to the service center. Once the repair or servicing is complete, it also ships out the jewelry or gemstone directly to your address.
Our Customer's Able to Return Jewel Safe™ Protection Plans?
Yes. You can return Jewel Safe™ with a full money-back guarantee within the first 30 days after purchase.
What is Ring Re-Sizing?
Jewel Safe™ ring one-time re-sizing is available when your ring no longer fits with the original sizing once it's within the Jewel Safe™ coverage period. However, you cannot use this benefit within 30 days after purchasing the product. It is only available after you get your actual sizing from JTV.
Are Pearls Covered Under Jewel Safe™?
Yes, you can service your pearls under Jewel Safe™. For instance, stretched or broken pearls are examples of the valuable benefits of Jewel Safe™.
If My Stone Requires Re-Cutting or Re-Polishing, Will I Lose Stone Weight?
Yes, it is possible. During this stage, the stone can lose carat weight based on the location and intensity of the damage.
Is Water Damage Covered for Watches?
Yes, water damage is covered only when the use condition doesn't exceed manufacturer guidelines.