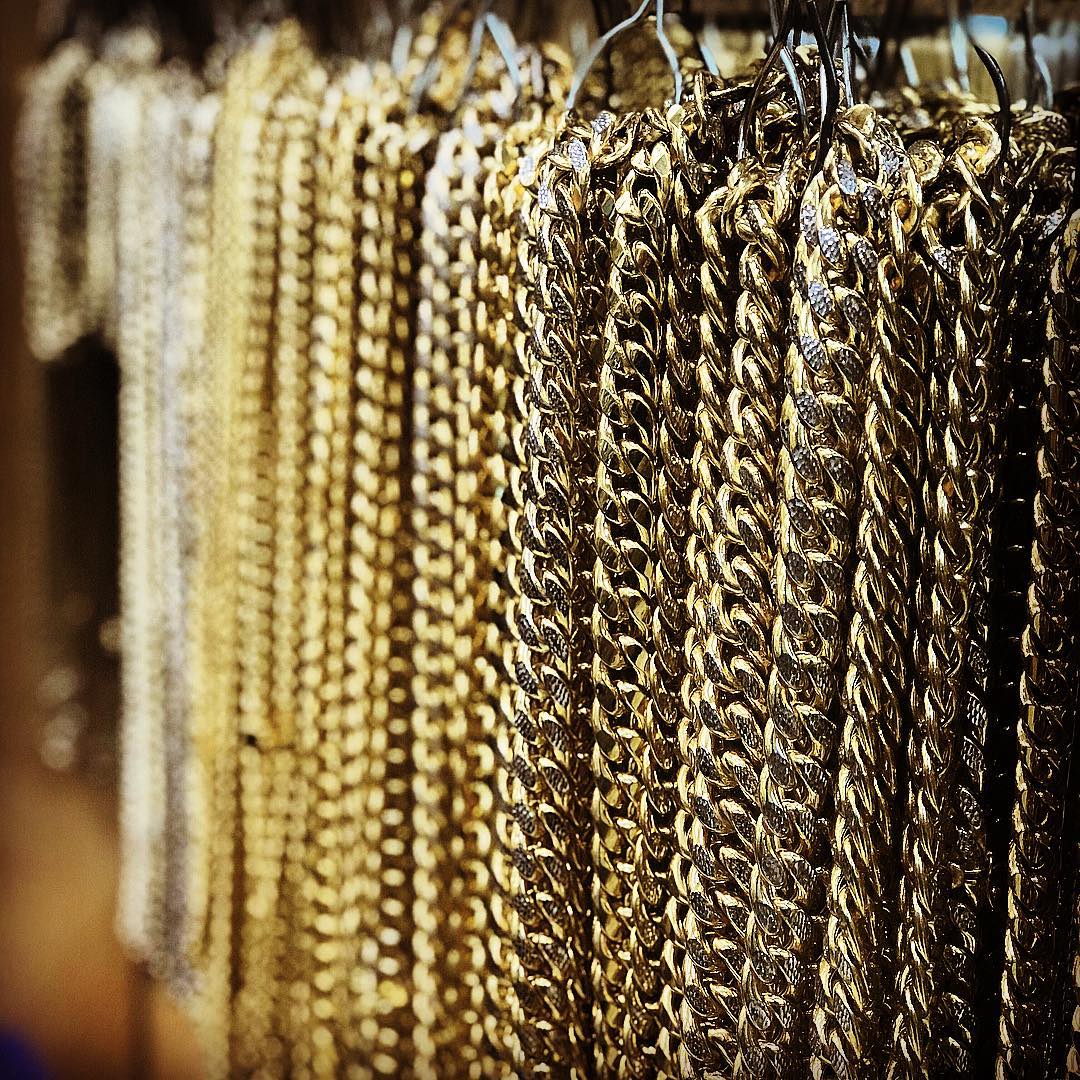 Situated in the heart of New York City's famous Diamond District, Frost NYC is known to provide its customers with the most blinged-out products to instantly level up their street game, whether it be by bracelets, earrings, necklaces, or any kind of pendant! Almost any type of jewelry you can think of- this store can get to you no matter how far away you are, all you need is your phone. To know more about this famed outlet read the Frost NYC reviews.
About Frost NYC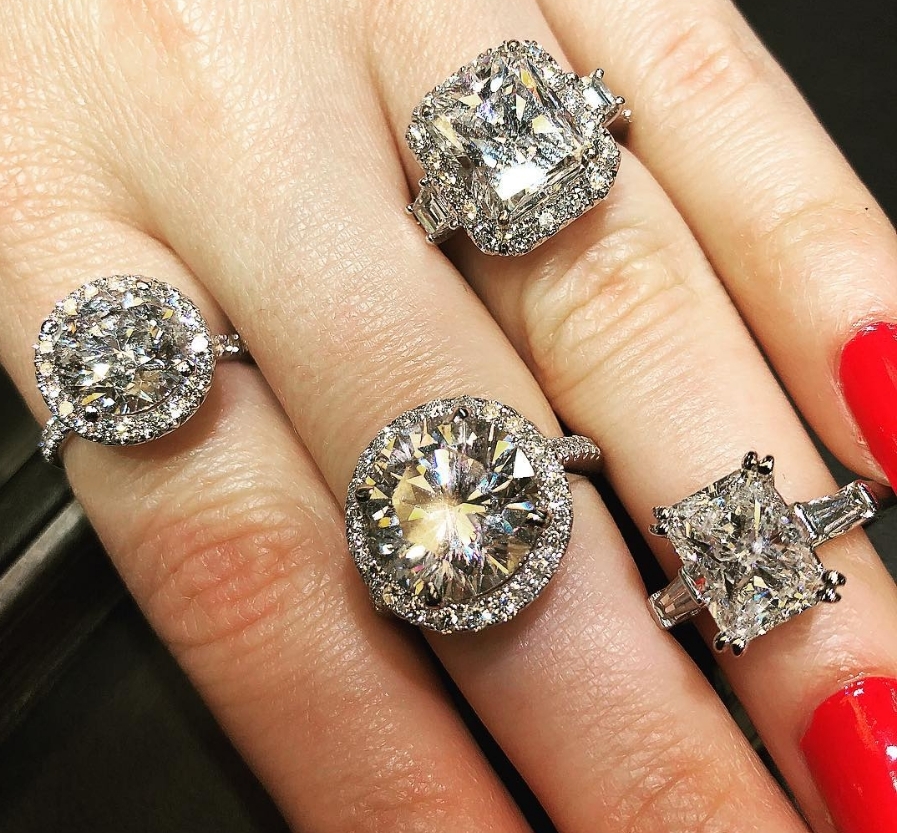 The main goal for Frost NYC is to allow everyone to be able to embrace their true hip-hop street style without having to worry about the price tag. From designs of all kinds, anyone from across the world can choose between thousands of options, and if you can't decide what iced-out jewelry to go for, you can also get a personally customized order!
If the fact that Frost NYC has been in the business for the past 30 years does not convince you to snag a pair of studs or chains for you, perhaps finding out that famous rappers like Rick Ross and NBA stars like John Wall frequent Frost NYC and get their hip hop jewelry from them, might interest you into becoming a customer.
If your interest has been piqued, keep on reading this Frost NYC review to find out more about the worldwide jewelry store!
Pros
If you are afraid of getting scammed, perhaps finding out that renowned artists like Travis Scott - who, aside from being a famous rapper is also known for his extravagant and blingy sense of style- have been a customer at Frost NYC, which means that the store was good enough for them.
If you have a certain style you have in mind or find a piece you like but the length and width of the product aren't as satisfactory, you can easily customize your jewelry to give it your extra special touch.
The store has moved online making sure that anyone from across the world can access their work, no matter the distance, as international shipping is available as well!
Even if you don't order your jewelry online, sometimes anything you try on only looks nice in the store and not in your home. If that is the case with you and you wish to return your purchase, you can rest assured that you will get a 100% money-back guarantee.
If you aren't sure if the quality of Frost NYC jewelry will be good enough for you, and that it may start to rust after a while, the store offers a Lifetime Warranty and Maintenance for all customers! (Except Herringbone Chains)
Frost NYC comes with a large variety of discount codes and gift card options, meaning the brand remains heavy on making high-quality jewelry available to everyone no matter the budget.
Cons
If you purchase a piece of jewelry from the store and end up not liking it, returning it can be a hassle, especially if you ordered it from outside the United States, since the payment for shipping the product back will come out of your pocket.
A lot of customers have complained that the customer service can be a little lazy -as the staff responding late to potential customers.
Frost NYC Jewelry Reviews
Whether it be gold chains, diamonds, or any precious gemstone you can think of, Frost NYC is sure to have a large variety of supplies ready to deliver to its customers. To find out more, you can look for Frost NYC jewelry reviews any time!
If you don't have the time to window shop before purchase and aren't sure what to get, the official website for Frost NYC tracks their customers' purchases to produce a record of what items they sell that gain the most popularity, so you can have an easier time choosing between jewelry!
Aside from popular hip hop jewelry, Frost NYC also sorts their products according to price ranges, so you don't have to scroll among their several hundred pieces to look for affordable stone-studded statement pieces.
Frost NYC Rings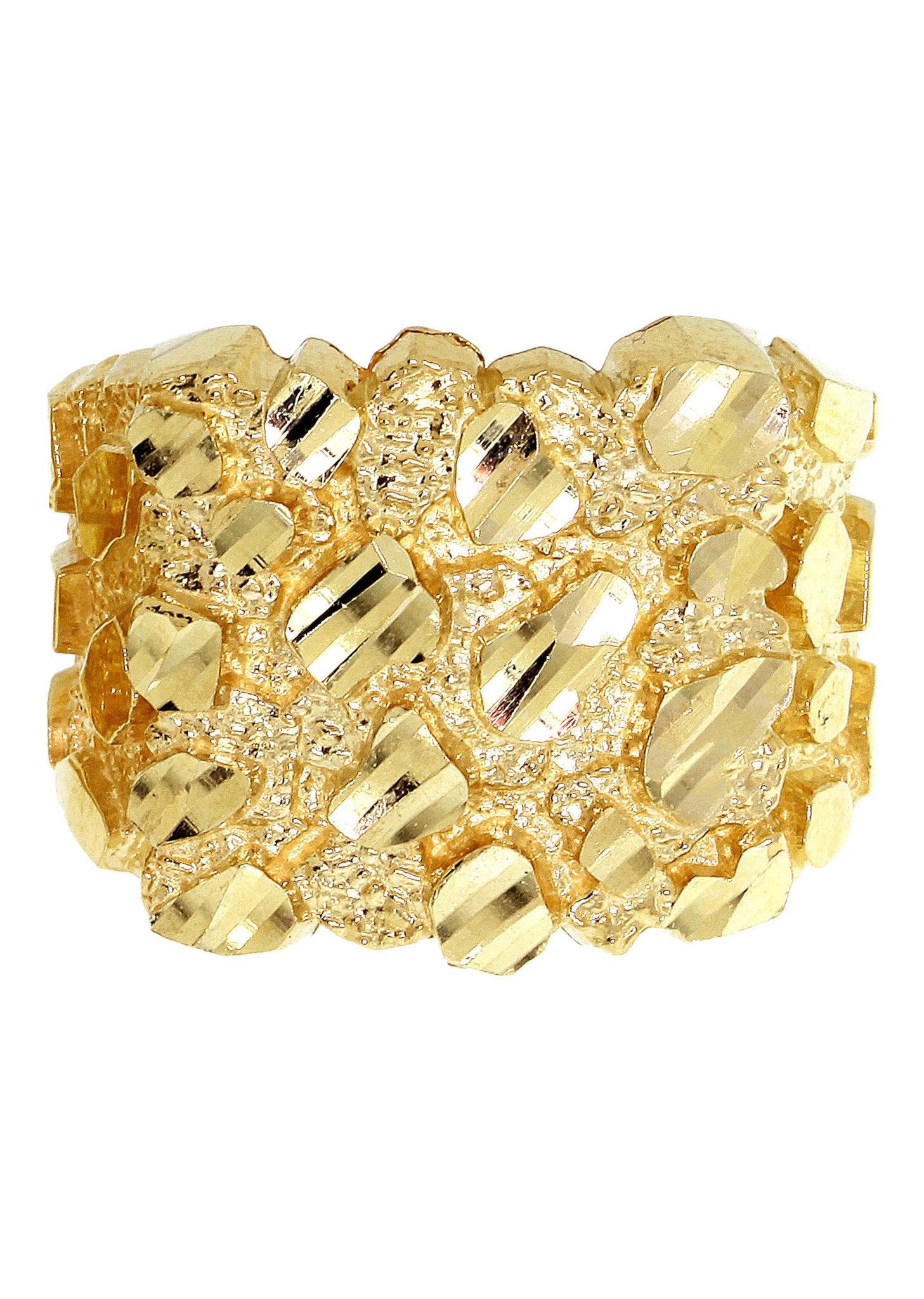 With more than 400 types of rings, you can easily spend your entire day choosing between rings for yourself or as a gift for a loved one. Even if you aren't too big a fan of large statement jewelry, Frost NYC rings come in all shapes and sizes -studded and decorated with gemstones of all kinds. No matter what size you get you bling in, you are sure to make heads turn.
Prices start from $1000 and can go up to $5000, but with constant sales and discount codes you can easily bring the prices down a couple of notches. From simple designs with rings adorned with jewels, or extra bougie hip-hop style dollar sign rings, or even go the extra mile with rubies and classic paintings like the Last Supper designed with jewels!
Frost NYC rings come in any style you can imagine, and if you can't find a piece you like, you can always customize one!
Frost NYC Cuban Link Chain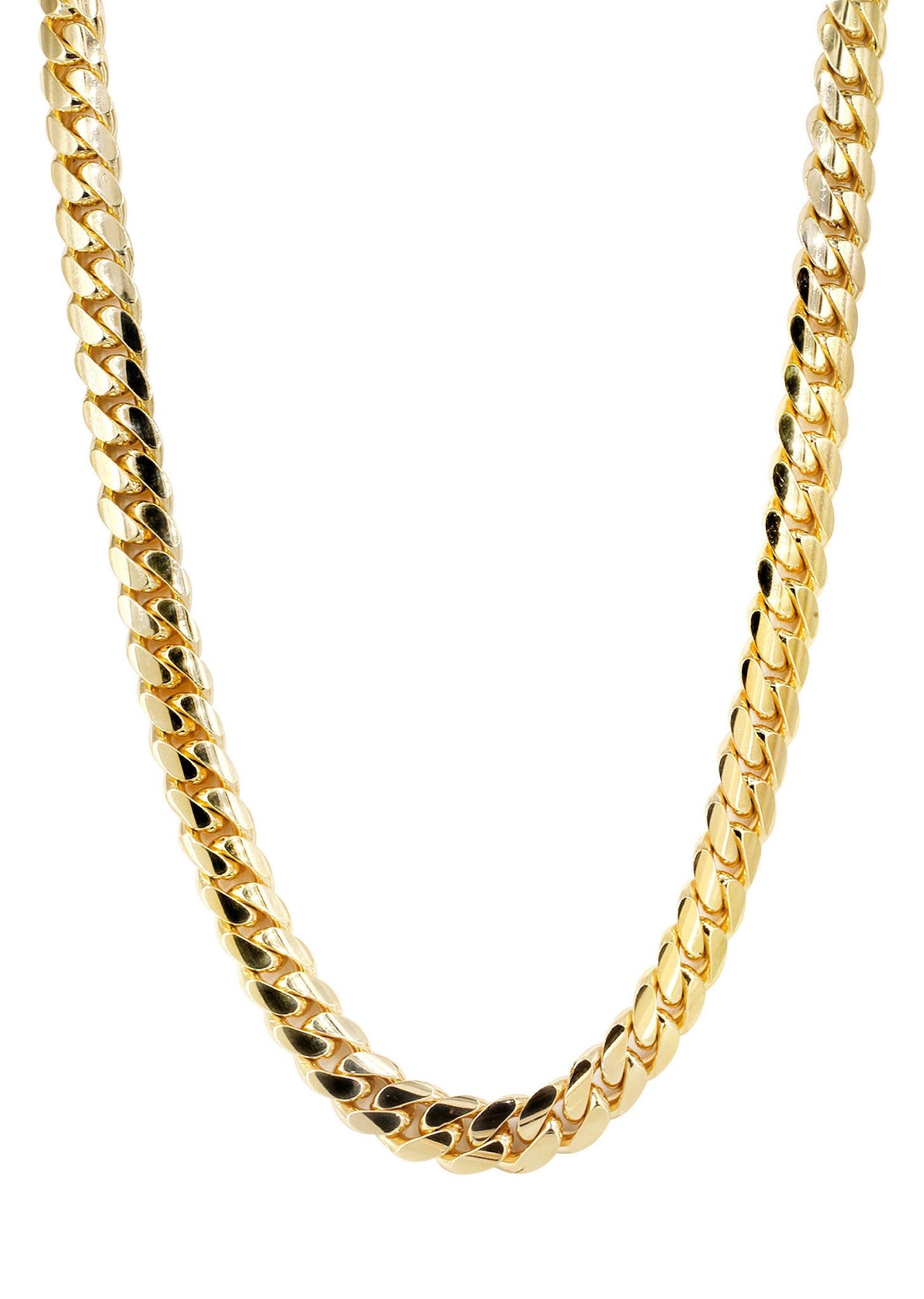 Gold chains are always in fashion no matter what kind you buy or when, having a chain around your neck always enhances your look whether you're wearing a simple casual outfit, or dressed up for the red carpet, you can always count on chains to make your look better.
Cuban Link Chains are one of the more popular types of chains among a lot of men. Frost NYC Cuban Link Chains are available in around 30 different colors, sizes, designs from a classic gold thick link chain, up to diamond-studded chains with large rubies placed around the body.
Prices start at an easy $600 for a simple diamond cut gold chain, up to a whopping $40,000 for a completely iced-out look on the diamond chain. Although as you move up the bling, the prices do seem rather unattainable, there's no need to worry as sales and the right discount can easily move the price tag down to almost half of its original price.
Frost NYC Watches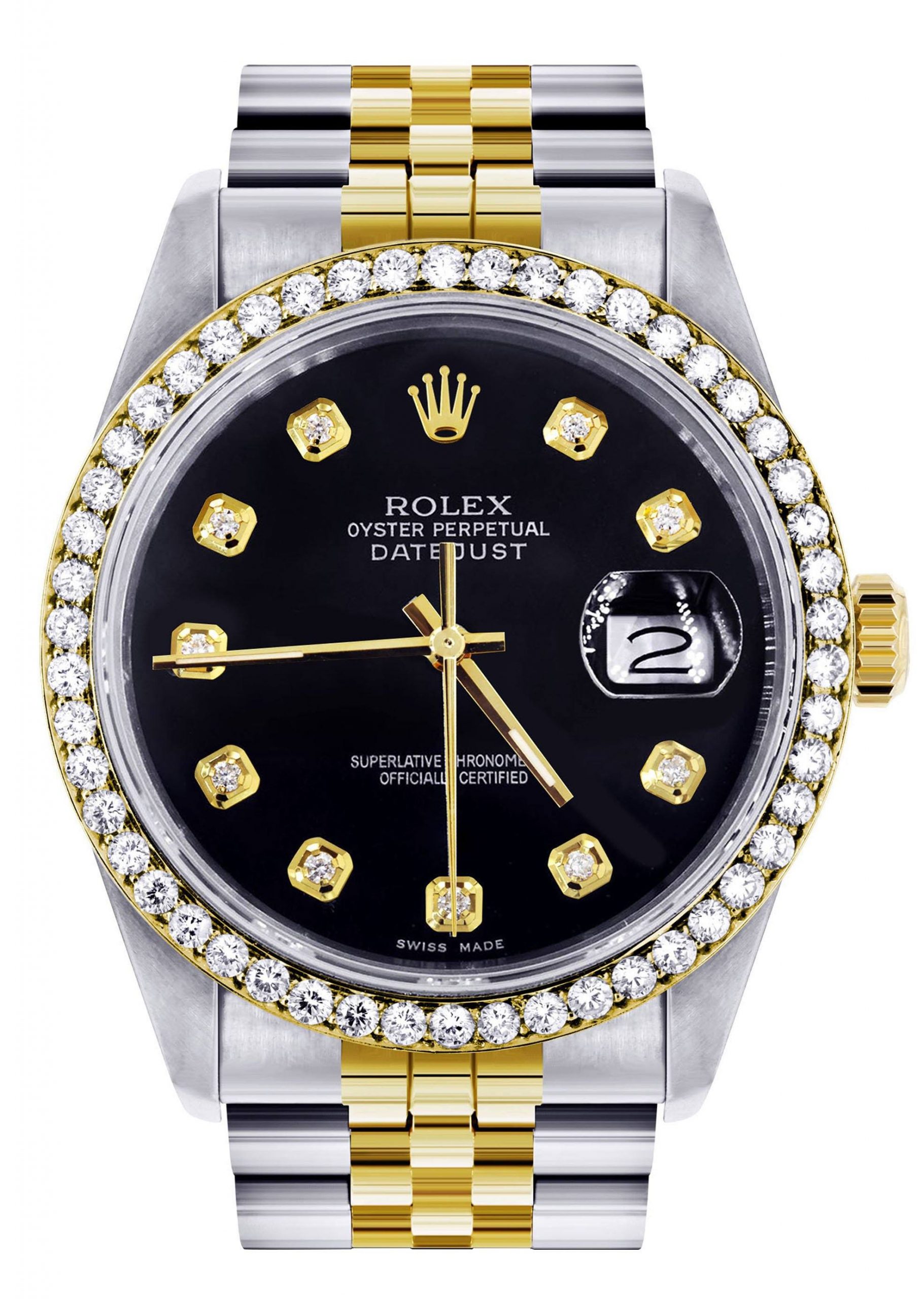 Having a gemstone studded branded watch is probably the token for street style and hip-hop-based looks. No matter what the occasion, a watch will certainly elevate your look like no other.
Available in different types of gold- white, yellow, a mix of both, rose and even pink- and various dial colors, you can take your pick from more than 900 options! That's why it's easy to get custom jewelry from them, there are just too many options. With $10,000 you can easily get yourself a stainless steel watch to flex on all your haters with the amount on ice on your Rolex.
If you want to go all the way and be the most fly person anyone has ever seen, you can also go for the most expensive Frost NYC watches -starting with a whopping $210,000 with 18K gold, not only will you make heads turn, you might as well even get a following of your own for all that drip!
Frost NYC Bracelets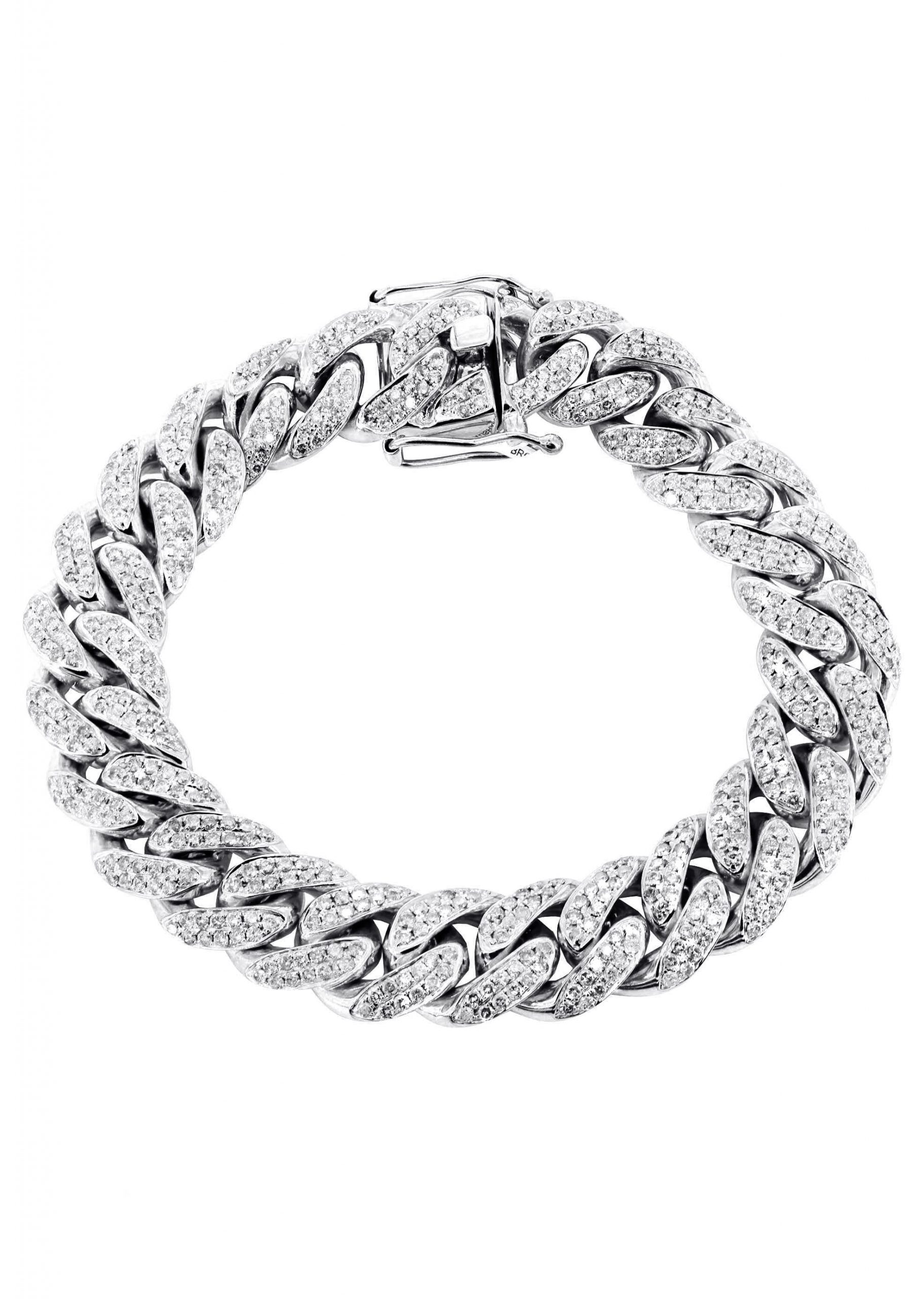 Rings, watches, chains- Frost NYC has it all, but why stop there? Bracelets will certainly multiply the crazy amount of swagger you already have!
From more than 70 options to choose from, you can either match up your Cuban Link Chain with a Cuban Chain Link bracelet, ng out a fun look into the streets with a puff bracelet or completely flip the game with ruby studded glitzy ice on your wrist.
Whether you plan on going out on the street all jazzed up in a suit, or in classic casual street style shorts and a tee, the second your blingy wrist is put on display everyone on the block will know not to mess with you!
Pricing for the Frost NYC bracelets starts with $300 with a classy hollow Figaro piece, and goes up to $9,500 for a statement ruby studded Cuban link bracelet! You can always go for the always available sales and discount codes to snag a fancy and expensive piece of jewelry at a shockingly cheap price.
Frost NYC Jewelry Earrings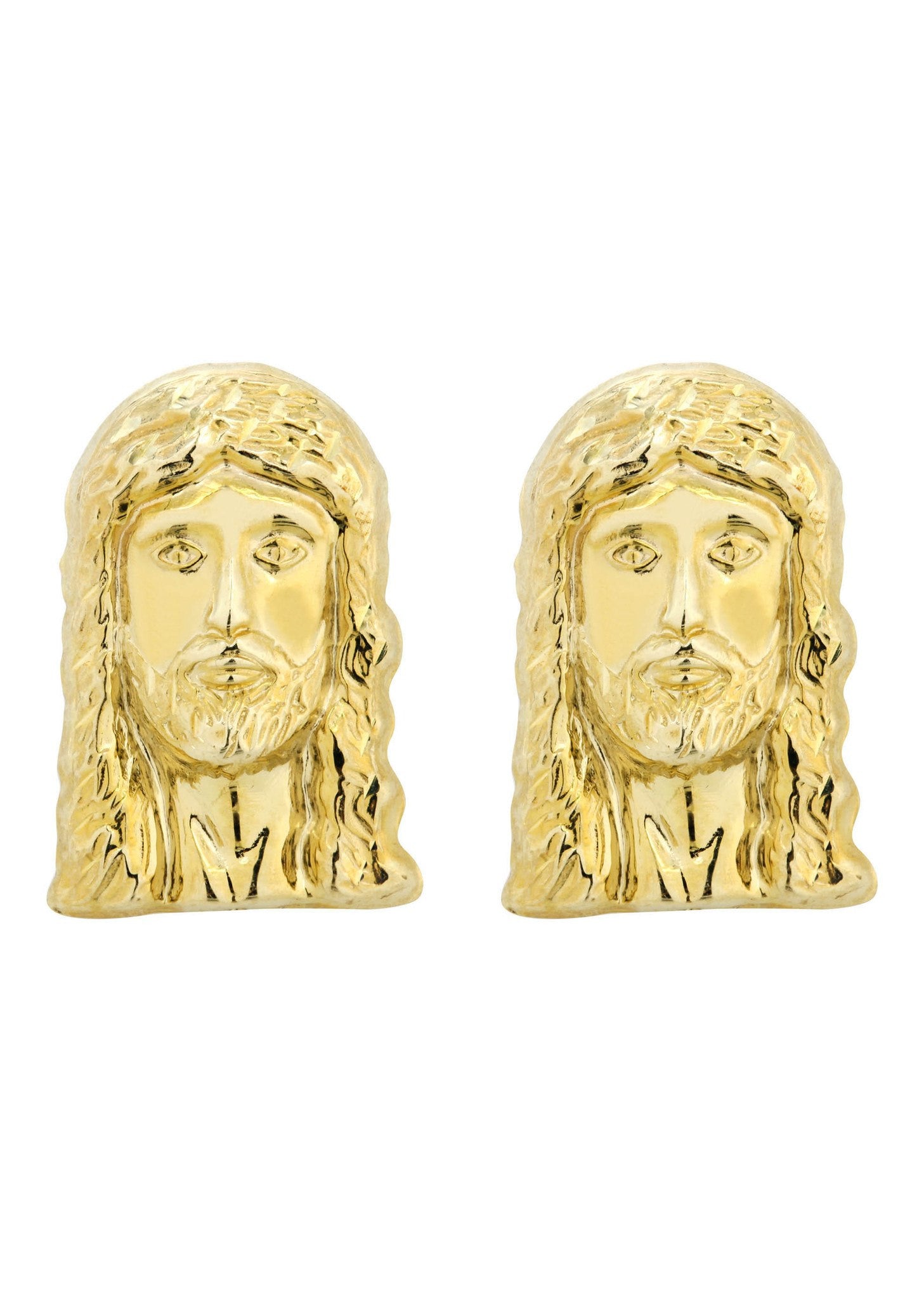 Let your ears do the talking on the entire block and tell everyone that you mean strict business with anyone and everyone that is listening.
In different shapes, sizes, designs, and even molded structures of famous paintings and models, you are sure to get your money's worth with the Frost NYC jewelry earrings. Pricings for studs start with $135 for 10 karat gold and can go up to $1,300 for the classic 10 karats yellow gold look.
Most buyers tend to go for statement studs, like The Last Supper embedded in with diamonds onto gold, or praying hands, but you can easily take your pick from all the 31 options the Frost NYC Jewelry Earrings section has to offer.
Frost NYC Reviews From Customers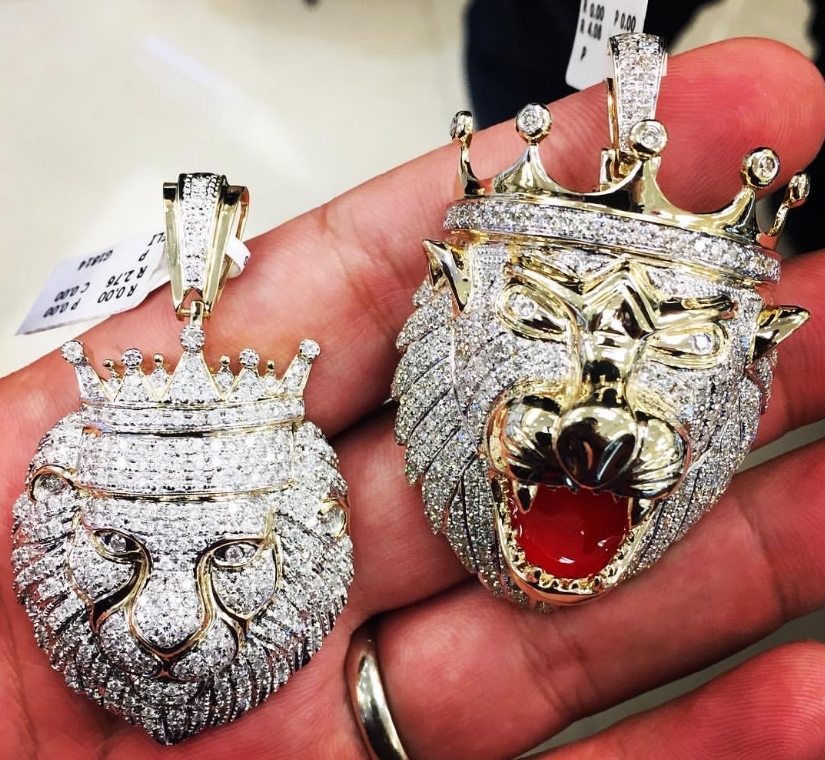 Frost NYC provides it all categorized for your convenience and assurance. Not only do they update their user recommendations regularly, but also provide a detailed list of responses from every buyer.
More than 80% of Frost NYC's reviewers are likely to recommend the store to others, with more than 1500 expressive reviews, and an overall rating of 4.43 stars out of 5!
Popular Alternatives to Frost NYC
Most customers state that 'Frost NYC is the best jewelry store in the city' and 'Delivery Time was great'.
However there are still a lot of reviewers that claim 'customer services are terrible' and warranty claims are unresponsive, and sometimes users 'don't get the items you order for', so try to double-check and communicate with their helplines as much as possible if you decide to work with the business!
Sign Up For Frost NYC
By signing up for Frost NYC you will easily receive frequent updates regarding new sales and deals, and new products as well, so if you like their work all you need to do is create an account on their official website or sign up with your preexisting Yahoo, Google, Twitter, Facebook or even LinkedIn accounts!
Along with signing up and creating an account you can also subscribe to Frost NYC by providing your email address and getting regular updates with up-and-coming news.
Where To Buy Frost NYC
Browsing through all items through your phone or computer is one thing, but looking at and choosing between numerous pieces of jewelry laid out in front of you is a completely different experience.
If you're in town, why not pay a visit to this famed store? All you need to do to book a visit is head to the official website and provide your phone number, name, email address and the date and time you would like to check out the showroom at Frost NYC's location.
Although you may have to take some time out of your day to stop by, since it is closed on weekends, and showroom hours for Monday to Thursday start at 10:00 AM and end at 5:30 PM on Eastern Standard Time. Friday timings also start at 10:00 AM but end at 1:00 PM EST.
If you still would like to snag yourself some ice with a solid deal but aren't in the same state- or even the same country -don't be disheartened! Frost NYC's online store comes with detailed information for every product they sell along with length, width, and the type of gold their items are made of!
Frost NYC Shipping and Return Policy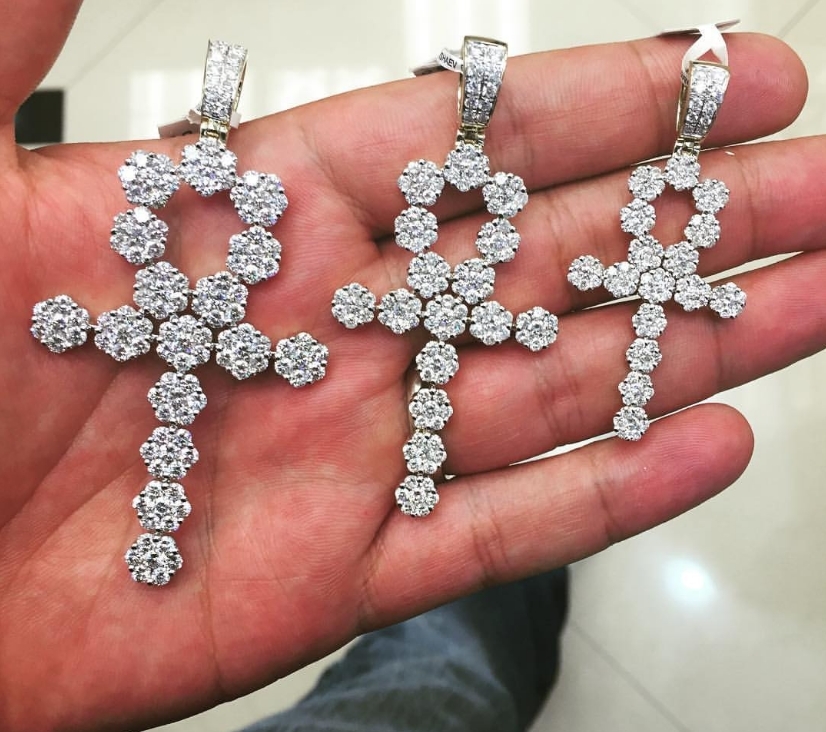 No matter how many products you buy, or whatever iced out jewelry you choose to add to your collection, shipping at Frost NYC will always be free. You can also send out your orders to a different address, however shipping to P.O. boxes is not possible.
The company is rather strict on their policies, making sure that all purchases are approved via adult signature, and delivered to a legitimate address through FedEx shipping services, meaning you can also track your order by the insured tracking number you will be provided every time your purchase is sent out. Additionally, shipping at Frost NYC goes through a rather thorough process, so your order may take at least 5 business days to reach you.
Returning policy is pretty straightforward, almost all products can be returned, if you send them back in 15 days. You will have to pay for shipping though, and if your purchase is under $3500, and comes with all appropriate documents, you can easily receive a full refund in 2 weeks.
All you need to do is contact Frost NYC at their number or email to receive a Return Merchandise Authorization number and you will be provided with a list of details you can follow to return your products.
Customized items, such as named and pictured pendants are not refundable at all, but items like watches require a 25% restocking fee. Additionally, jewelry bought through installments or a layaway program is also not refundable but can be returned for store credit.
Frost NYC Promotions and Discounts
Current deals on Frost NYC allow a 30% discount on all purchases as a holiday special. Aside from seasonal offers, you can always find coupon codes on their official website to get discounts on items you buy at any time of the year!
Contact Frost NYC
You can easily contact the customer service at Frost NYC via these platforms:
Email: [email protected]
Phone: 1-888-485-1061
Address: 20 W. 47th St New York NY, 10036
Online Help: Text your concerns to a jewelry specialist at any time.
Showroom: Book an appointment and head down to meet the professionals.
Frost NYC Reviews: Editor's Verdict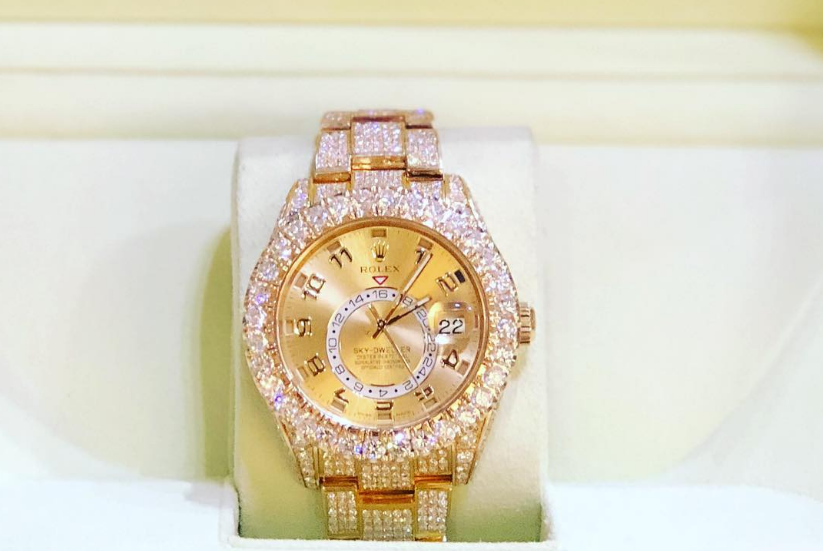 Jewelry spices up a person's style and lets others know that anyone with rocks adorning their body is not one to mess with.
Frost NYC allows users to choose between so many categories that by the time you're done checking out just the men's chains section half the day has passed and you want the entire store in your hands to amp up your look!
Although sometimes finding so many accessible deals on expensive rocks and gemstones is sure to set anyone's warning signs up, the recognition Frost NYC has received from big-time rappers and celebrities -who are known to be jazzed up in ice- is enough to assure anyone for purchases.
The online store has made business so easy for everyone that it does not matter if you are sitting on the farthest side of the world. There is a bot available to notify visitors of discounts and deals, so you can trust Frost NYC to always give you the best options possible!
Extensive information can always be found on all Frost NYC reviews, so if you are conflicted about making a purchase, you can always type in Frost NYC reviews on your search bar and read to your heart's content!
Still on the hunt for other jewelry brands? Consider reading some of our comprehensive reviews of Georg Jensen, Alex and Ani, Aurate and Angara.
Frost NYC FAQ
Are all watches Frost NYC sells authentic?
Yes, all watches that Frost NYC sells are completely authentic and go through a rigorous quality control process. They also come with a lifetime warranty.
Is Frost NYC legit?
Awarded with an SSL certificate, the store makes sure that any personal information you provide is stored safely and any transactions between you and the store are guaranteed to be secure, so if you find yourself asking "Is Frost NYC legit?", perhaps this can pacify your worries.
Is Frost NYC jewelry and diamonds certified?
All products come with a list of details of each diamond gemstone added, and you can also receive an appraisal if requested for any purchase over $500.
Does Frost NYC provide lifetime maintenance and warranty?
All products you buy from Frost NYC, except the herringbone chains, come with lifetime maintenance, meaning any time your jewelry loses a piece you can head to the store and get parts replaced. Along with that, you can also send your jewelry back to the store for free repair, however, you will have to pay for shipping.
Who owns Frost NYC?
The managing partner for Frost NYC is Arthur Ilyev- staying in charge of all day-to-day business for the franchise.