Waking up in the morning can be a struggle for even the best sleepers, but a freshly brewed coffee is the one thing that makes a day go from pause to play in a few short slurps. Today's challenge is Bean Box vs Atlas Coffee Club. Coffee subscriptions like Bean Box and Atlas Coffee can make your morning (or afternoon, evening, or late night – we don't judge!) infinitely better by providing the best ingredients straight to your door. Most offer a monthly, fortnightly, or weekly delivery, and most subscriptions are customizable.
Choosing a coffee subscription service that ticks all of your boxes can be a time-consuming task, but fear not, we're here to make that easier. This article will help you decide between the Bean Box coffee subscription and the Atlas coffee subscription. By providing you with a little information about blend, packaging, production, and all the other bits and pieces you want to know before you invest, you'll be ready to find the perfect coffee subscription for you!
About Bean Box and Atlas Coffee Club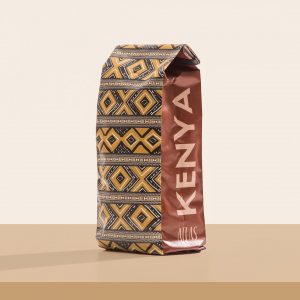 What is Bean Box?
Featured in COSMOPOLITAN, Esquire, Forbes, and more, Bean Box is a company of self-described coffee sommeliers who taste test every blend so that the subscriber only receives the best beans. With coffee costing just $0.55 per cup and free shipping for subscribers, there's plenty to love here. Plus, each purchase supports independent roasters and offers premium wages for roasters.
Like most coffee subscriptions, subscribing is simply done through the website. You select between blends of light and fruity, medium and chocolatey, dark and toasty, creamy espresso or decaf. So, even if you like to sleep at night, there is a blend for you!
Bean Box also has a range of special offers such as "exclusive member pricing" and the chance to earn free coffee with a 5% return on purchases. Each bag contains 12oz of coffee, which brews 24 to 36 cups depending on your preferred strength, and just like many coffee subscriptions, you can select between weekly, fortnightly, or monthly deliveries. Bean Box offers a huge variety of coffees that have been curated by independent coffee roasters, with a wide selection of different tasting notes, including graham cracker, pineapple, Earl Grey, and loads more.
Pros
Great offers and rewards for subscribers, with free shipping for subscribers
Plenty of customizable options for diverse taste notes
Supports independent roasting partners throughout the US
A wide range of fun coffee-themed gifts, chocolates, and even artisan teas
Cons
More expensive, gourmet prices vs other coffee subscription brands
Less direct connection to farmers
What is Atlas Coffee Club?
Atlas Coffee Club subscription offers a world tour of coffee through your morning mug. Maps on their front page show you information about where each bean grows and how each bag is a single origin, meaning that all the beans in your bag come from the same place.
The subscriber receives twelve ounces straight to their door each month, just like with a Bean Box subscription. Atlas Coffee Club is a Fairtrade employer, and its farmers are paid above market prices for their beans.
Coffee growing locations include Ethiopia, Sumatra, Brazil, and Costa Rica. Each country has its own little 'how to brew' page, where you'll find instructions on how best to prepare blends from distinct locations by pairing them with the right brewing equipment to enhance those exotic flavors. This saves us a lot of time, there's nothing worse than buying a bag of coffee and discovering it's not the right type for your press!
Every month a different country is selected, and the best beans are sent out. Curated roasts are prepared in a way that accentuates tasting profiles unique to each region. You also get an informative postcard from the country the beans originated in, which is a nice gesture that gives the delivery an individualized touch. In all, the Atlas Coffee Club subscription seems like an adventurous option, with personal touches that create more of a connection between the subscribers and the growers.
You can alter your subscription to deliver every two weeks, and you can cancel any time too. Shipping is a flat rate of $5.
Pros
Personalized touches connect farmers and subscribers through information and postcards
Diverse products, guaranteed single origin from a different location every month
Each order includes tailored brewing recommendations which fit the beans you receive
Clear information and transparency on the website
Cons
Does not offer weekly subscriptions
You cannot choose which coffee you receive
Bean Box Beans vs Atlas Coffee: The Beans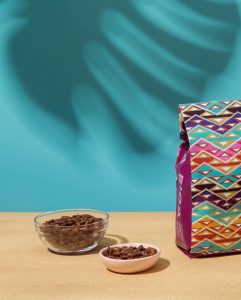 Both Bean Box and Atlas Coffee are renowned for delicious, fresh coffee beans that subscribers love. With a wide range of origins and blends from favorite bean-growing locations such as Costa Rica, Papua New Guinea, Brazil, and many more, both brands offer premium beans from popular growing countries around the world. 
But just because both brands source beans from top locations doesn't mean every bean is equal. Below, we're going to look at a few popular options from both brands to give you an idea of what to expect with a Bean Box or Atlas Coffee subscription: 
An example of the exotic beans Atlas sends out is the Arabica bean of Costa Rica, with milk chocolate and sweet cream tasting profile; these beans are grown at an altitude of 1400 meters in the Palmares region, then sun-dried before being roasted fresh to each order and delivered on your schedule. 
Similarly, Bean Box has the El Capitan Latin Blend, a bean grown in Peru at an elevation of 1500 MASL. The beans are washed and sent for preparation by Bluebeard Coffee Roasters to enhance the almond, milk chocolate, and berry flavors before being sent out to subscribers.
 If you prefer a more floral taste note, Atlas Coffee Subscription has a bean of Papua New Guinea, grown between 1400-1800 meters in the Western Highland Region. This coffee also has a profile of nougat, black tea, and, surprisingly, green apple. 
One of the more high-end beans offered by Bean Box is the Flume Decaf blend, costing $21 for a 12oz bag. This medium and cozy decaf bean comes whole, with flavor notes of cocoa powder, nutmeg, honey, and graham cracker. The beans in this bag are a combination of Brazilian and Columbian prepared by Ruby Coffee Roasters of Nelsonville, Wisconsin. Check out the rest of the best decaf coffee brands.
Product types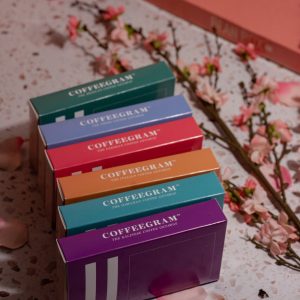 There's nothing worse than buying a bag of coffee, only to discover it's the wrong type for your press or machine! Thankfully, both Atlas and Bean Box offer a variety of coffee products for all your caffeinated needs. 
Atlas offers two forms that its beans arrive in: whole beans for a fresher cup, or ground for drip-style machines and gadgets. Atlas Coffee subscription roast preference options are light to medium, medium to dark, or all roast types, so you don't need to worry about your cup of joe being too sweet or too bitter, even when relying on the curators choices in your subscription box!
The brand also offers either whole beans or freshly ground, however, its tasting experience selection is more diverse and specific, offering the choice between the curator's pick of the month or the subscriber's choice of light and bright, medium and cozy, dark and toasty, espresso, or decaf. Furthermore, Bean Box works with over thirty different independent roasters in the Pacific Northwest who all specialize in unique styles and taste notes, which explains its especially customizable selection process.
The Quality
Bean Box never seems to disappoint its subscribers with quality, with few reviews having negative outcomes for customers. Customer services at Bean Box appear to be high quality, offering refunds where orders are incorrect. Reviews of Atlas are similarly complimentary of the quality of its beans and service. Even though the flavors are less varied, they are still high-quality artisan goods.
Bean Box vs Atlas: Packaging and Sustainability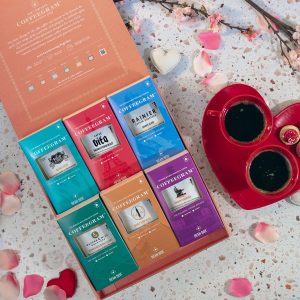 Neither a Bean Box Coffee subscription nor an Atlas Coffee subscription offers much information about the packaging they use for their products, other than the images which you can see on the websites. However, both coffee subscriptions do mention sustainability as a key feature of their product.
Atlas coffee guarantees "ethically sustainable farming practices," while Bean box has a blog post dedicated to sustainability and encourages the purchase of locally sourced and sustainably produced coffees. Atlas coffees are guaranteed Fairtrade, whereas Bean Box has an entire blog critiquing the complex (and perhaps flawed) methods used to classify a bean as Fairtrade. Although not certified as "Fairtrade," Bean Box states in their blog that they "participate in the virtuous cycles of sustainable farming practices and better wages for coffee growers," and does provide additional information explaining why it doesn't guarantee Fairtrade beans.
In terms of costs, an Atlas coffee club subscription starts at $18 a month plus a $5 flat rate for shipping. Bean Box coffee subscriptions cost $24 a month for the same amount of coffee with free shipping, so the price is very similar in total. Bean Box's prices do vary by bean and roast, and they offer a selection of coffees from further afield, but you can avoid these if you want to limit your air miles.
So, if you're in the US and your biggest concern is the carbon footprint of your goods in exchange for a diversity of origin, Bean Box is the clear winner as it is the only one that allows you to select exactly where your coffee comes from. However, if you're looking for a Fairtrade coffee subscription that costs a little less, then Atlas wins.
Bean Box vs Atlas Coffee: Reviews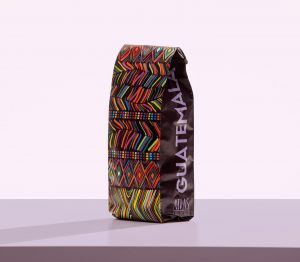 Atlas Coffee Club offers a range of reviews on the website, and the idea of a tour of the world through coffee seems to be a really important and unique feature of this coffee subscription service. However, reviews are a little thin on the ground for Atlas, with only one solitary review on Trustpilot from 2020 rating them 4-stars. 
On the other hand, Bean Box has tens of thousands of followers on social media, who consistently offer 5-star reviews for their purchases. This could be due to the company being located in Seattle, where there are many independent coffee shops that also sell Bean Box products. 
But it's not just social media that loves Bean Box. The brand also boasts an impressive 4.5-stars on Amazon across thousands of reviews, and are rated highly on other independent review sites. It seems the only downside to this brand is the gourmet pricing, but this isn't losing the company any points with reviewers, who are often thrilled to receive precisely what they ask for: delicious coffee!  
Bean Box vs Atlas Coffee: Editor's Verdict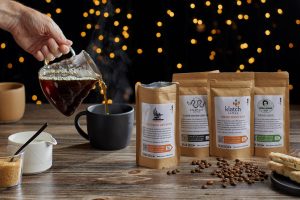 As a lover of coffee who is committed to sourcing sustainable beans, picking just one Bean Box vs Atlas Coffee subscription is tough! I love the idea of exploring the world through coffee, as do most of the subscribers to Atlas coffee club, but as a bit of a fussy consumer, I'm also tempted by a brand that will deliver personalized collections tailored to my demands each month.
For some, the curiosity about worldwide discoveries tops the idea of meticulously flavored delights. Customers love receiving a different information pack about the location of each farm and how it affects the coffee they receive each month, which makes them more mindful about what they are consuming. Many reviewers also laud the skill and dedication required by independent roasters to tailor beans with intricate flavor profiles.
At the end of the day, both coffee subscription options offer delicious, highly-rated beans from around the world. If you're craving excitement and exploration with uniquely crafted flavors that connect you to Fairtrade farmers globally, Atlas is the way to go. But if you desire delicious artisanal brews tailored exactly to your favorite flavors by local independent roasters throughout the US, Bean Box has your back! 
Ultimately, it's up to you to decide, but either way, you'll be receiving high-quality, deliciously fresh coffee, and what could be better than that?
Check out our honest reviews of Maud's Coffee, Eight Ounce Coffee, Bulletproof Coffee, and Angelinos Coffee.