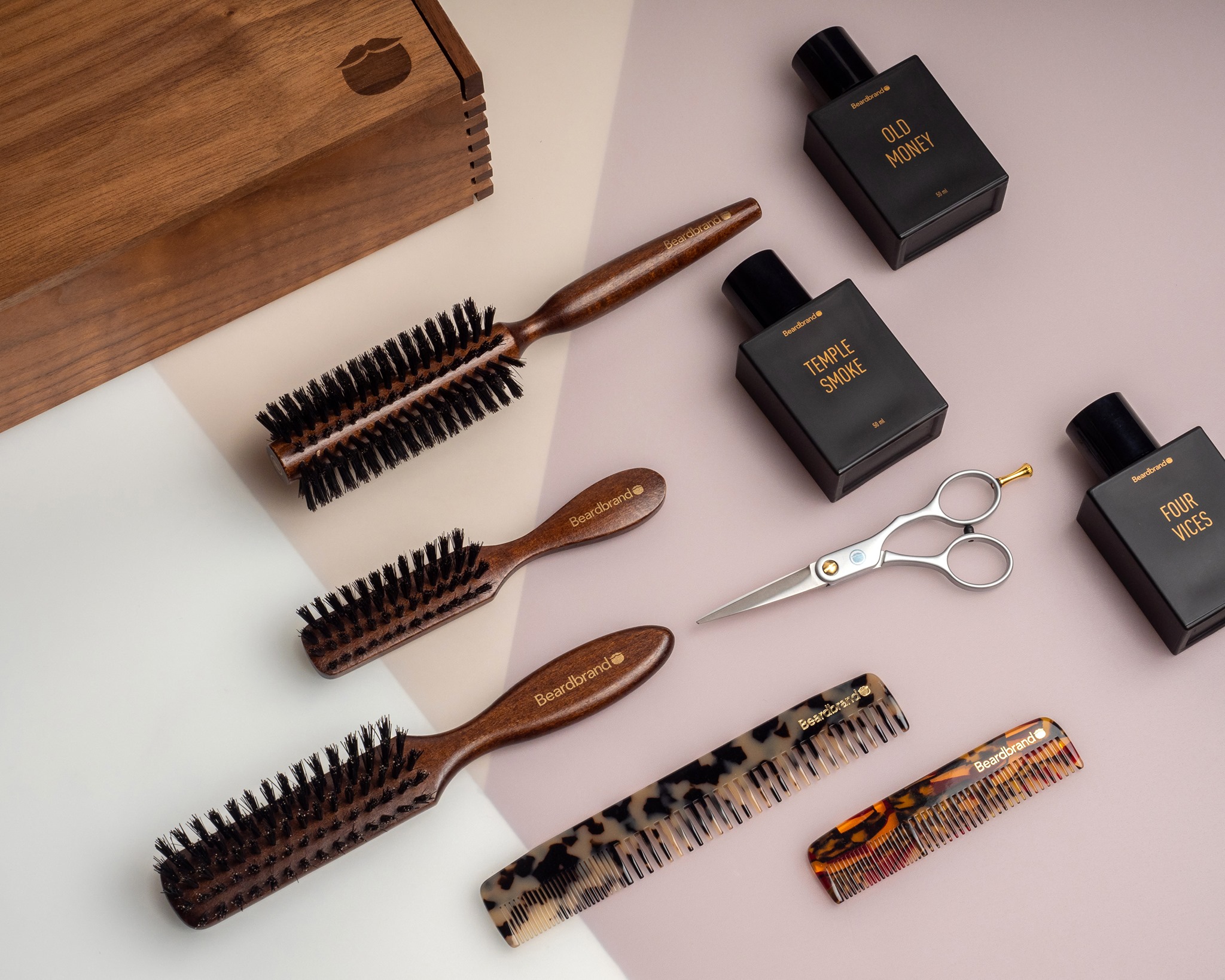 Since Beardbrand opened its doors in 2012, it has become a household name for beard growers all around the world. You've probably come across this brand or their YouTube videos when making google searches on how to care for your beards. The brand markets itself as the top provider for all the supplies you need to care for your beard. Following their YouTube popularity and attention on social media platforms, you may be wondering, Is Beardbrand good? Our Beardbrand review will reveal our unbiased thoughts and opinion on whether this brand is worth your money. We'll also examine customer reviews to see what real users have to say about this company.
About Beardbrand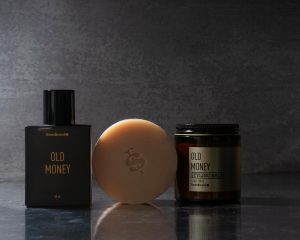 Eric Bandholz founded Beardbrand when he was eight months into his 'yeard' (beard growing journey). He got inspired after he attended the 2012 West Coast Beard and Moustache championship where he got to fully experience the beard lifestyle. Later that year, Beardbrand launched as a community where beardsmen could interact and build their beard-growing confidence.
It first started as a blog, then it moved to a Tumblr blog and now the YouTube channel is the first thing you'll see anytime you ask any google questions about beards. These platforms encourage members to build knowledge on how to grow their beards and also to share style inspiration. On the purpose of the brand, according to Bandholz,
"Ultimately, the goal was to provide the tools necessary for men to feel confident about growing their beard, and I also wanted to end the stereotypes about beardsmen being lazy or unkempt." Soon after, Beardbrand's small community grew into a major business outlet. The management team includes Eric Bandholz, Lindsey Reinders, and Jeremy Mcgee.
The company offers beard grooming kits and high-quality products that are specially created to care for beards. Their vision statement is 'To change the way society views beardsmen' And, they encourage men to grow out their beards defying the social standards of a 'clean-shaven man'. It also offers tips and advice to help men grow their beards faster.
Beardbrand community first came into the limelight after a feature by The New York Times. It has also been mentioned by other media publications such as Yahoo, Men's Journal, The Spokesman-Review, Buzzfeed, Huffington Post, and many others. All Beardbrand's products are made in the United States and the company is based in Austin, Texas with the fulfillment center in Spokane, Washington.
Pros
Offers a community for beard enthusiasts to gain knowledge and share the culture from yeards of experience
Wide range of products and tools which are useful for growing beards
Clean and natural products without any DHT-blocking agents
Products come in six signature fragrances
Free shipping for Alliance Merchandise
60-day returns with refund of store credit after 60 days
Cons
No Promotions and discounts
Higher prices compared to other brands
Scent is mild and doesn't last long
Beardbrand Products Review
Beardbrand product collection includes different items for men's grooming, styling, and maintaining beards, hair, skin, and mustaches. The brand has an impressive 180k following on Instagram with 140k on Facebook and its YouTube channel has a following of over 1.6 million subscribers. They market a selection of high-quality, new-age products specially made for beards.
If you want your beards to look beautiful and impressive, you have to be intentional about your beards care. This section of our Beardbrand review will closely examine their bestselling products and promotions which will help you decide on whether or not to make a purchase. Keep reading to find out more below!
Beardbrand Sea Salt Spray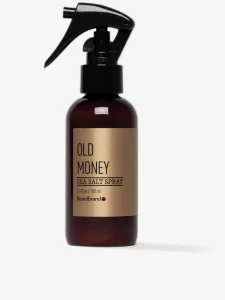 The Beardbrand sea salt spray is a high-nutrient formula that keeps the hair follicles moisturized and healthy. It doesn't just contain salt water but it's packed full of vitamin-rich magnesium chloride which is a salt gotten from the dead sea. The magnesium chloride helps to nourish and strengthen the hair follicles which then promotes hair growth.
It also contains magnesium sulfate which is a high-quality ingredient that gives your beards more volume and light hold. It's in-built with kaolin which attacks toxins, eliminating them from your skin and hair so you can cut back on your wash routine. It offers a messy wavy bounce with extra volume, vibrancy, softness, and improved texture due to the Kaolinite Clay.
The sea salt spray comes in 6 different fragrances which are classified into the gold line sea salt spray fragrance and the silver line sea salt fragrance. The gold line sea salt spray fragrance includes Old Money, Temple Smoke, and Four Vices while the silver sea salt spray fragrance includes Tree Ranger, Spiced Citrus, and Tea Tree.
Old Money offers a rich and complex fragrance that is strong, without being too overwhelming. The flavor of the scent is comforting and familiar containing primary notes of oak, amber, leather, lime, Ylang Ylang to create a blend of woody, floral, and citrus scents. This fragrance surrounds you with a relaxed comfort that keeps you feeling right at home.
This sea salt spray is made from safe and clean natural ingredients that are gentle on your skin. But you can check the ingredient list to confirm that there are no allergens that can harm your health. You can get any of the Beardbrand gold line sea salt spray for $22 while the silver line sea salt spray fragrance costs $17.
Beardbrand Beard Oil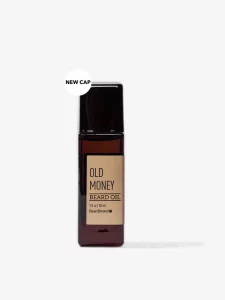 The Beardbrand beard oil is another top bestseller in the brand's product collection. It is formulated with a blend of non-DHT inhibiting ingredients such as Abyssinian, Babassu, Jojoba, and Castor oils which are the main essential oils that aid hair growth and nourishment. DHT comes from testosterone and it aids a man's masculine characteristics like beard growing.
Since these ingredients do not block DHT formulation, your beards can flourish and grow without any inhibitions. With this absorbent composition, your beards will retain more moisture, preventing any itchiness or dryness. You only need to pour 3 to 5 oil drops on your palm and rub them into your beards. You can use a comb or hairbrush to spread it evenly to all areas.
Meanwhile, if you have thick full beards, you can use as many as 7-10 drops to get more effective results. The beard oil comes in the six signature Beardbrand fragrances and the gold line fragrances including Temple Smoke, Four Vices, and Old Money costs $29. And Tree Ranger, Spiced Citrus, and Tea Tree scents cost $21.
Beard Balm Beardbrand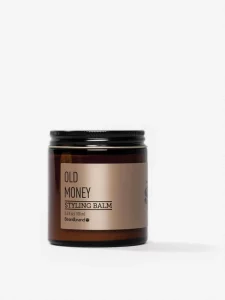 While most beards grow freely and naturally, if you prefer to style your beards, then you can make use of the Beardbrand styling brand specially formulated for your hair. It offers a medium hold to allow you to manage all thin and unruly hairs into whatever style you prefer. It works well with all hair types including curly and thick hair.
You don't have to worry about your beards falling flat or coming undone. It helps your hair to remain flexible and soft, removing any stiffness or hardness. With this beard balm, Beardbrand offers, you style your Beard into whatever form you prefer and go about your daily affairs because the balm will secure everything in place all day long.
Beardbrand Comb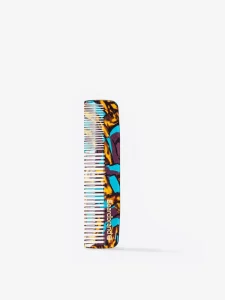 The Beardbrand beard comb is specially handmade from cellulose acetate with a plant-based material that is quite similar to rubber. It is very effective for combing your beards because the comb teeth are wide apart unlike regular combs so they can easily go through your beards without causing any snags or friction. This Beardbrand comb also features unique patterns and colors which makes it appear like a work of art.
It comes in limited batches and types such as the '90s Windbreaker Pocket Comb, Unicorn Vomit Large Comb, Blue Steel Pocket Comb, and Clever Girl Large Comb. If you have short, medium-thick beards, a pocket comb will work fine. However, we recommend that you use the large comb if you have long fully-grown beards.
Also, the size dimensions of the large comb are 177mm x 30mm and it costs $20. Meanwhile, the pocket comb measures 112.5mm x 27.5mm and costs $18.
Beardbrand Scissors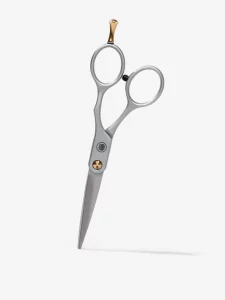 You can't have a good beard trim without the right pair of scissors no matter how full your beards are. The Beardbrand scissors were specially designed by Eric Bandolz the brand owner and it was made with quality Japanese steel. These scissors come with a matte finish with gold accents and a hardness rating of 55-56, measuring at 5.25".
You can maintain a regular at-home trimming routine with your personal Beardbrand scissors. All you have to do is comb out your beards and remove the long hairs and split ends. It is recommended that you don't trim your beards horizontally to avoid uneven trim. The scissors are also extremely safe to use and the high-quality steel means it will last for a long time. Get these trim scissors from Beardbrand for $45.
Beardbrand Reviews From Customers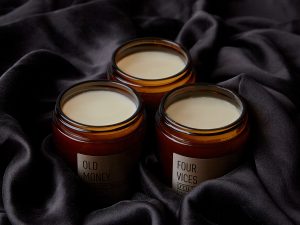 Now that you've learned about the products Beardbrand offers and their prices, you want to know whether or not it's worth purchasing. So, we looked at different honest and unbiased reviews to see what real customers have to say about the brand. First, we noted that there are no reviews on the brand's actual website and the customer reviews on external sites are quite limited.
On Amazon, the Beardbrand Tree Ranger beard oil has 4.⅖ stars from 194 ratings. 67% of the Amazon reviews scored the brand 5 stars and fully appreciate the product. As one reviewer stated, "Bought this for my brother. He loves it and says that it makes his beard soft and smell great. If it wasn't so pricey, he would buy more of it."
Many comments highlighted the point that it's a terrific beard oil with satisfactory results. The only downside some users pointed out is that it's quite pricey and the fragrance is a little mild so it's not long-lasting. Beardbrand Lumber Yard beard oil also has 4.⅖ stars from 123 ratings. Many users enjoy their purchase and a 5-star reviewer states, "This beard oil smells great the scent does make you think of a lumber yard with fresh-cut wood. It makes your beard soft and manageable."
Further customer reviews
On Facebook, the brand has an impressive 4.7/5 stars from 287 reviews with many users who claim that the brand offers the best quality products for beards. For instance, the first Facebook reviewer stated,
"By far the best quality beard and hair products I have had. The salt spray is amazing! Especially for my cowlick. All the beard products are fantastic. I have used multiple duffel brands and with using Beardbrand for the last month my beard is 100x softer. The styling balm gives enough hold to keep your beard looking great and not super heavy to where you feel you need to wash it. 110% recommend to all to at least try."
However, we also found some negative reviews to provide an objective outlook on how the brand really performs in the market. For some users, the poor performance of the company is due to the higher and more expensive prices of products compared to other brands and the scents don't last long. e.g,
"These scents are garbage! They smell ok but are in some kind of oil format and last about two minutes. DON'T WASTE YOUR MONEY!"
"I think it's kind of overpriced and underwhelming. The new bottles get glitter everywhere as well"
Sign Up For Beardbrand
If you're looking for a place you can meet all your beard growing needs then Beardbrand is the one for you. It also offers a community where members can learn tips and mistakes to avoid when growing out their beards. To be a part of this community and shop through a wide range of quality hair products you can register for a shopping account. You can also sign up for the email newsletters to get more information on growing tips and exclusive deals.
Where to Buy Beardbrand
In order to make their products accessible to more customers, Beardbrand offers a number of locations where you can purchase your Beardbrand item. You can choose to shop directly from the website or buy from their online and offline retailers. All you have to do is use the store locator to find a shop closest to you.
They have stores in areas around Australia, New Zealand, Mexico, and Singapore. You can also choose to shop from big retail outlets like Amazon, Walmart, and Target. However, the brand offers a disclaimer on their blog that they do not directly sell to Amazon. So you should be cautious when buying from independent vendors on Amazon so you don't get a fake product.
Beardbrand Shipping and Return Policy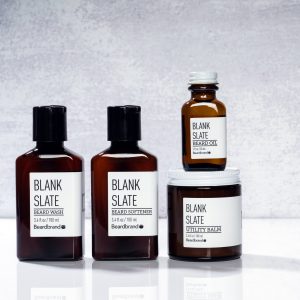 The company's shipping policy assures you that all orders are shipped out by 2 pm on the same day you place the order. And they offer different shipping periods for the USA and International Shipping. US shipping generally takes two days but it could be longer depending on your location. And, the standard shipping rates cost $5 while premium shipping goes for a flat rate of $10. The brand also offers free shipping on orders above $50.
Meanwhile, International shipping costs are calculated at checkout including the import and export duties which depend on your country's customs policies. In addition, you should also note that Beardbrand does not ship its products to Europe, the UK, Russia, Mexico, Ghana, and Morocco. You would have to wait for at least 14days before you receive your order and Alliance Merchandise ships free of charge.
In addition, if you're not satisfied with your purchase, the brand offers full refunds extending to 60 days from when you purchased your order. If you also return the goods after 60 days, you'll get a refund as store credit. You can also make exchanges that are always free, no matter the product you select. However, if the item you're opting for costs more or less, you will receive or pay the difference.
To process your returns, all you have to do is contact customer service and a customer care representative will attend to you.
Beardbrand Promotions and Discounts
If you're looking for any discounts or coupon codes on the brand's website you won't find any because Beardbrand clearly states that sales and discounts are against their marketing policies. According to the brand, "Sales and discounts are designed to take advantage of your emotions and generate action that might not have happened in normal circumstances."
However, the brand promises a full satisfaction guarantee and a low-risk shopping experience to encourage users. You can also request sample sizes if you just want to try out their products. You can also subscribe to the newsletter blog to be part of the large community of beard enthusiasts to share tips and experiences.
Contact Beardbrand
You can contact the customer care representatives via:
Email: [email protected]
Contact form through the website
Text: For personalized styling and grooming tips, send STYLE to 512-879-3297
Beardbrand Review: Editor's Verdict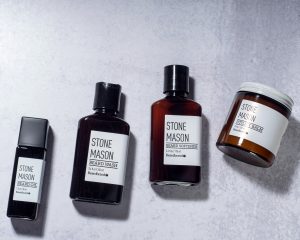 Beardbrand initially started as a community where members could build their confidence in growing beards, defying societal standards of how a responsible man shooting looks. Then, it grew into a major business venture offering quality products specially formulated for men with beards. The company has a loyal following online and it is recognized by several media organizations. It's a niche organization that caters to men who grow beards.
From the online customer reviews and its performance compared to other brands, our Beardbrand review rates the brand ⅘ stars. There are many customers who love shopping with Beardbrand and have gotten satisfactory results. However, there are some users that claim it's too overpriced and isn't more special than other brands. Meanwhile, you can try out the Beardbrand for yourself and request a full refund if you're satisfied with your purchase.
Explore more options for men's skincare and grooming with these reviews of Supply Shave Review, Brickell Review, Black Wolf Nation Review and Bevel Review.
Beardbrand FAQ
What do Beardbrand fragrances smell like?
Beardbrand offers six signature fragrances including
Tree Ranger - Sharp notes of cedarwood and Eucalyptus
Spiced Citrus - A blend of grapefruit and spices
Tea Tree - Primary notes of tea tree and Mint
Old Money - Top notes of Oak, bourbon, black pepper, and amber
Temple Smoke - Jojoba and argan oil with a primary note of agarwood. And heart notes such as oakmoss and sandalwood
Four Vices - A blend of tobacco, coffee, hops, and hemps cannabis
Is Beardbrand Made in USA?
Yes, all the brand's products are made in the United States.
How do I remove curls in my beard?
The easiest way to remove curls in your beard is by using your beard oil, a comb and a hair dryer. The oil will soften the curls and you'll be able to easily comb through them.
How many times a week should I was my beard?
The brand recommends washing your beards at least twice a week or daily, depending on your lifestyle.