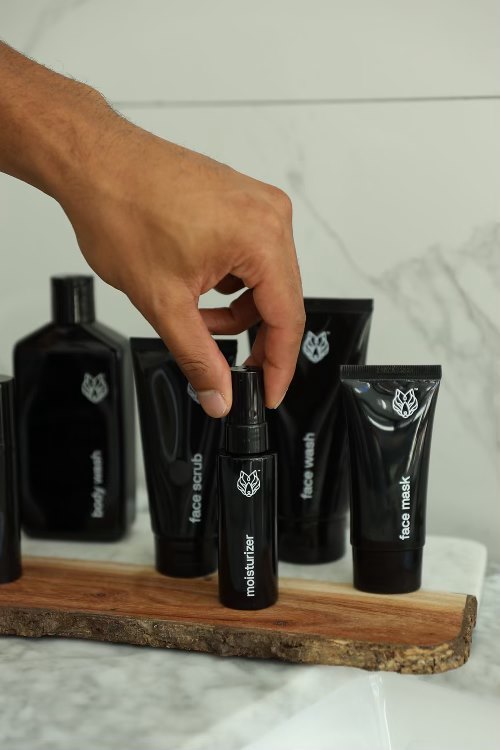 The market is saturated with women's skincare brands, and finding men's skincare products is challenging. Most of the existing men's skincare brands don't have an extensive product line compared to what women's skincare brands offer. Black Wolf Nation is an exception, as it is one of the few men's skincare brands that boasts an expansive range of products. The company provides different products to suit almost all skin types. The products are designed to protect the skin and solve various skincare problems. This in-depth Black Wolf Nation review will give you a low-down on the company's products, their promotions and discounts, and customer reviews to help you make an informed decision.
About Black Wolf Nation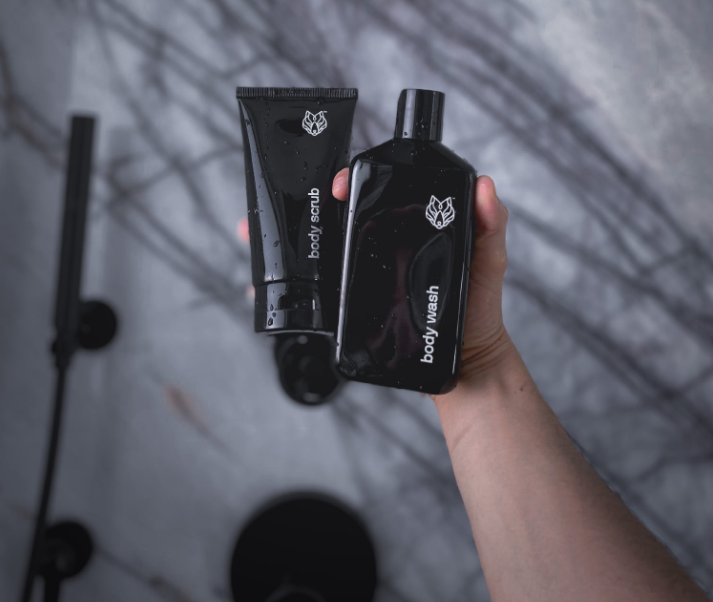 Black wolf Nation is the brainchild of Alex and Sam Lewkowicz. The two brothers created the company in 2018 as a men-by-men skincare line. Their inspiration comes from men that work hard to make things happen and embrace the sweat of their daily hustle. The brand's products are created with top-notch quality and powerful ingredients designed for real guys with real everyday skincare problems.
Their products include face scrubs, body washes, peel-off masks, acne sprays, and much more. Each product is made using cruelty-free and paraben-free ingredients. Black Wolf Nation's products are super affordable compared to other brands on the market. In turn, this allows customers to get quality products without breaking the bank.
Black Wolf Nation is a new company in the skincare market and is on the rise. The company has earned features in great media outlets like Forbes, Vice, and Men's Health.
The company also boasts a massive following across different social media platforms. It has over 55K followers on Instagram.
Pros
Cruelty-free and paraben-free ingredients that are very effective and powerful
Affordable product
30-day money-back guarantee
Free shipping for orders above $30
Offers curated packages for different skin types
Easy-to-use products
Cons
They do not ship internationally
Does not offer a dry skin option for face and body bundle
No phone support
Black Wolf Nation Products Review
Black Wolf Nation offers a wide range of skincare products formulated for different skin types, and they address various skin concerns. Whether you need a facial scrub or acne sprays, this company has got you covered. Their products are made of high-quality ingredients and guarantee impressive results. Here are some of the top-selling products that Black Wolf Nation offers.
Black Wolf Nation Body Wash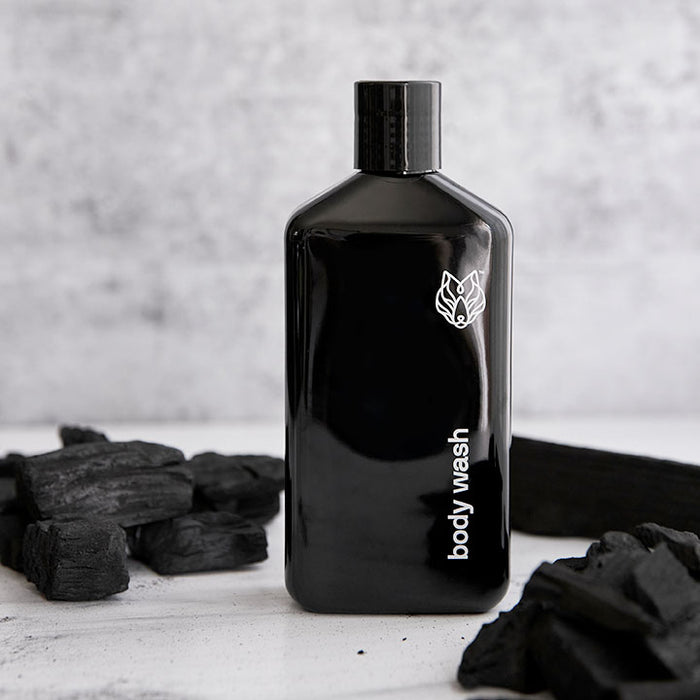 Formulated to help you deep-clean your body, the Black Wolf Nation Body Wash is a charcoal-based wash that employs charcoal and salicylic acid to combat breakouts and blackheads. The body wash has a pleasant blue sage and citrus scent and is very gentle. It helps in exfoliation and gets rid of dirt on the skin, preventing and reducing blackheads.
Black Wolf Nation reviews show that customers love this charcoal body wash because it helps them treat acne on their faces and bodies. Unlike standard bar soaps, this Blackwolf Body Wash has high-quality ingredients that work together to get rid of acne, giving you healthier skin. If you are struggling with dryness and flakiness of the skin, this body wash will help improve your skin and restore its hydration.
Black Wolf Nation Eye Gel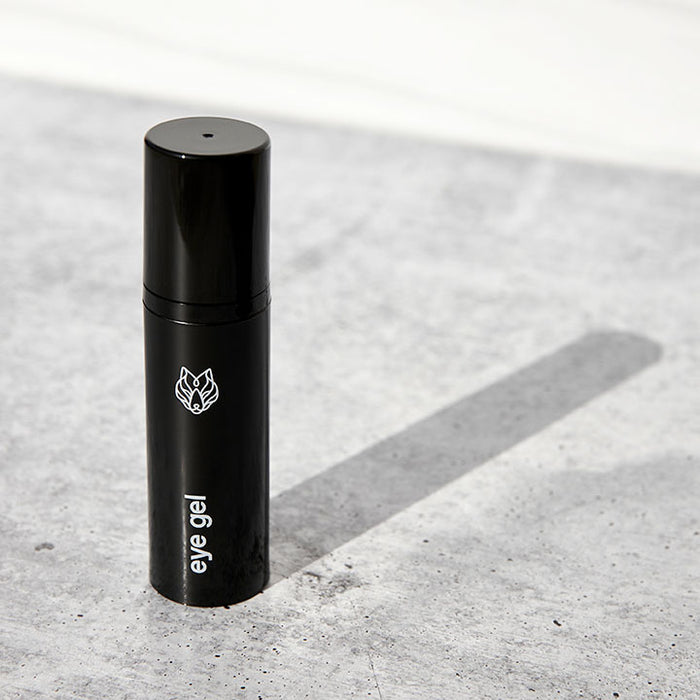 Designed to get rid of dark circles around the eyes, Black Wolf Nation Eye Gel can help you fight the signs of aging. Whether they are due to lack of sleep, allergies, or genetics, the eye gel can fix it and restore the skin. All you need to do is apply the gel around the eye and gently massage it into the skin.
Then, you will just have to sit back, relax, and wait for the gel to work its magic. Double-Duty Glacier Eye Gel has different ingredients with anti-aging properties, and they help you achieve remarkable results. The eye gel contains caffeine, peptides, and retinol.
Our Black Wolf Nation review found that the caffeine in the eye gel makes it very effective in diminishing dark circles and wrinkles around the eyes. It also has antioxidants that protect the skin around the eyes and prevent wrinkles.
It is very crucial to take extra care of the skin around the eyes since it is an area that does not have enough moisture. Apart from using the cream, you should have enough sleep and drink enough water to prevent dark circles around the eyes. You can get this eye gel for only $19. Best of all, you can save 15% by subscribing to Black Wolf Nation.
Blackwolf Face Wash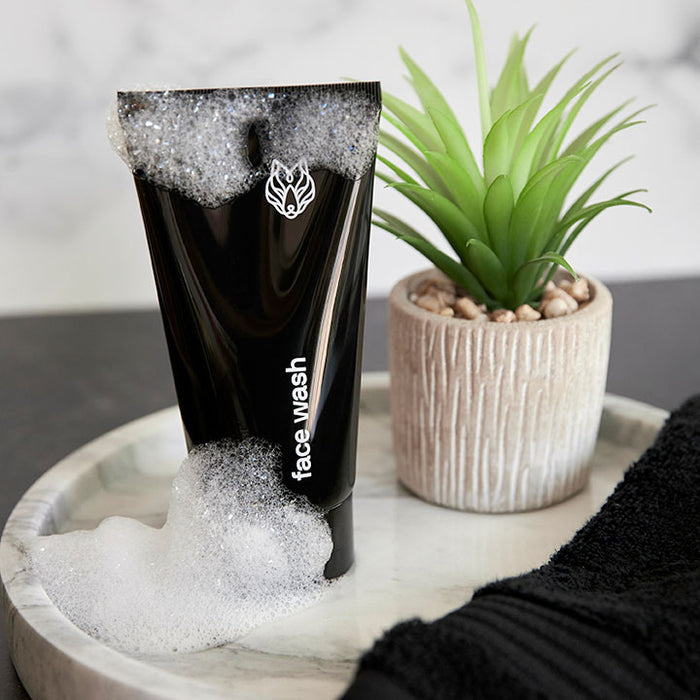 While Blackwolf Face Wash contains similar ingredients as the body wash, it is gentler. The face wash has two variants for dry skin and oily skin. It removes dirt from the face and exfoliates the skin, leaving it extremely clean. The product is recommended for men with acne, as it treats pimples making the skin healthier.
The face wash reduces breakouts because of the activated charcoal and salicylic acid; this is done by unclogging skin pores, removing unwanted impurities, and shrinking the size of the pores.
Charcoal-based face washes are known to have immense benefits for the skin. They enable the face wash to absorb dirt and impurities. Salicylic acid is also a great cleanser that penetrates the skin to treat skin problems like acne. Our Black Wolf Nation review discovered that this product costs only $7.
Alternatively, you can get it for $4 by subscribing to Black Wolf Nation: This is affordable compared to what other brands offer on the market.
Blackwolf Skincare Moisturizing Gel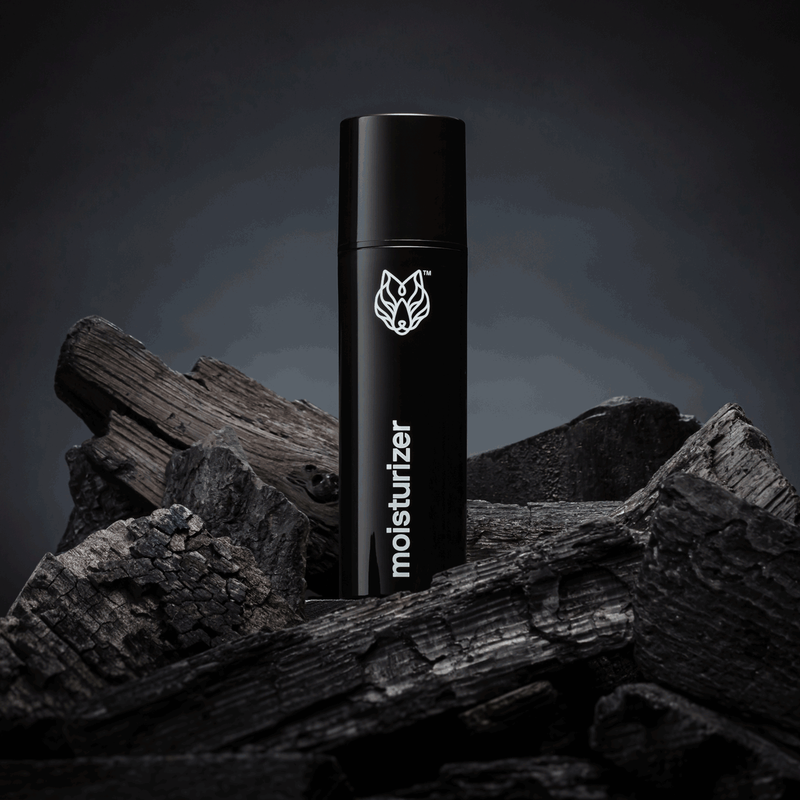 The company offers a high-quality and effective oil-free moisturizing gel. Blackwolf Skincare Moisturizing Gel is perfect for men with oily skin, as it is water-based, allowing it to hydrate and protect the skin. The black wolf moisturizing gel is formulated with glycerin, patent plant extracts, and hyaluronic acid, making it lightweight.
Hyaluronic acid keeps the skin hydrated, helps to treat cracked skin, and helps clear out cists.
The moisturizing gel is helpful for those with acne-prone skin because it has longer-lasting effects than the cream. It is also absorbed quickly into your skin, and it is non-greasy because it does not contain thicker oils compared to standard creams and ointments. The moisturizing gel leaves the skin feeling smoother and clearer.
It is recommended that you use the product daily to achieve the best results. For only $19, you can get yourself the moisturizing gel and enjoy the benefits it offers.
Blackwolf Detoxifying Peel Off Face Mask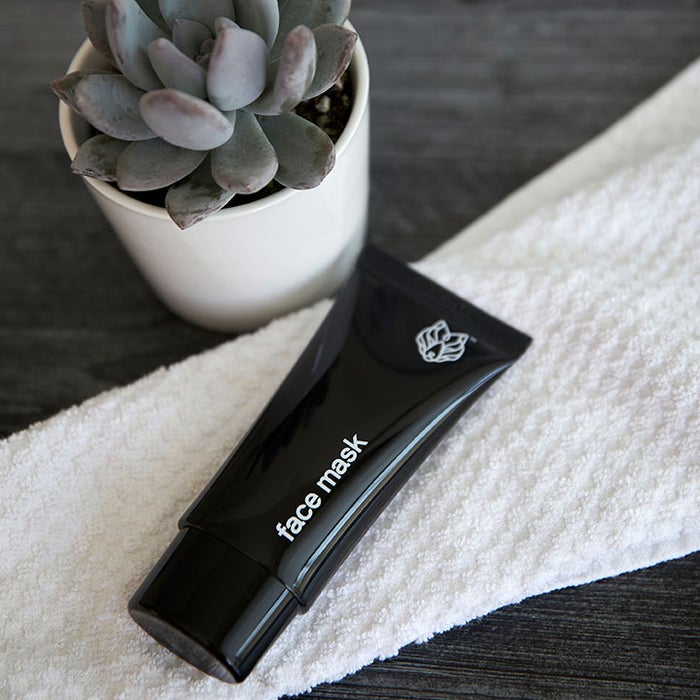 After our day-to-day activities, our face ends up covered with dirt and sweat, and that's where Detoxifying Charcoal Peel-off Face Mask comes in. It emulsifies dirt and oil and binds blackheads. After applying to your face leaving no parts unmasked, wait for about 10-15 minutes for it to dry up. Then, peel and remove all the dirt under your skin.
The product contains polyvinyl alcohol, an ingredient that works as a gel-based thickener, binding agent, and film-forming agent. It has the capability of drying into a thin film when you apply it to the surface of your, and you can easily peel it off.
This peel-off face mask also features Isododecane, which helps the product break down and spread with ease for smooth application and doesn't leave a greasy or thick residue. The product also contains niacinamide, an ingredient that helps build keratin, which helps keep your skin firm and healthy. It also minimizes inflammation, which can help ease redness from acne, eczema, and other inflammatory skin conditions.
Detoxifying Peel Off Face Mask Overview
Niacinamide can also help the skin grow a ceramide barrier, helping to retain moisture. And this is beneficial for all types of skin, particularly if you have mature skin or eczema.
Because the product features squalane, it lessens the appearance of fine lines, moisturizes your skin, and soothes and prevents skin irritation.
Because of its antioxidant and hydrating properties, squalane oil helps to improve your skin's texture, leaving you smooth like a baby. Based on Black Wolf Nation reviews, customers love this product because it is sulfate and paraben-free, leaving your skin clean, tender, and free from detox.
Black Wolf Nation Reviews from Customers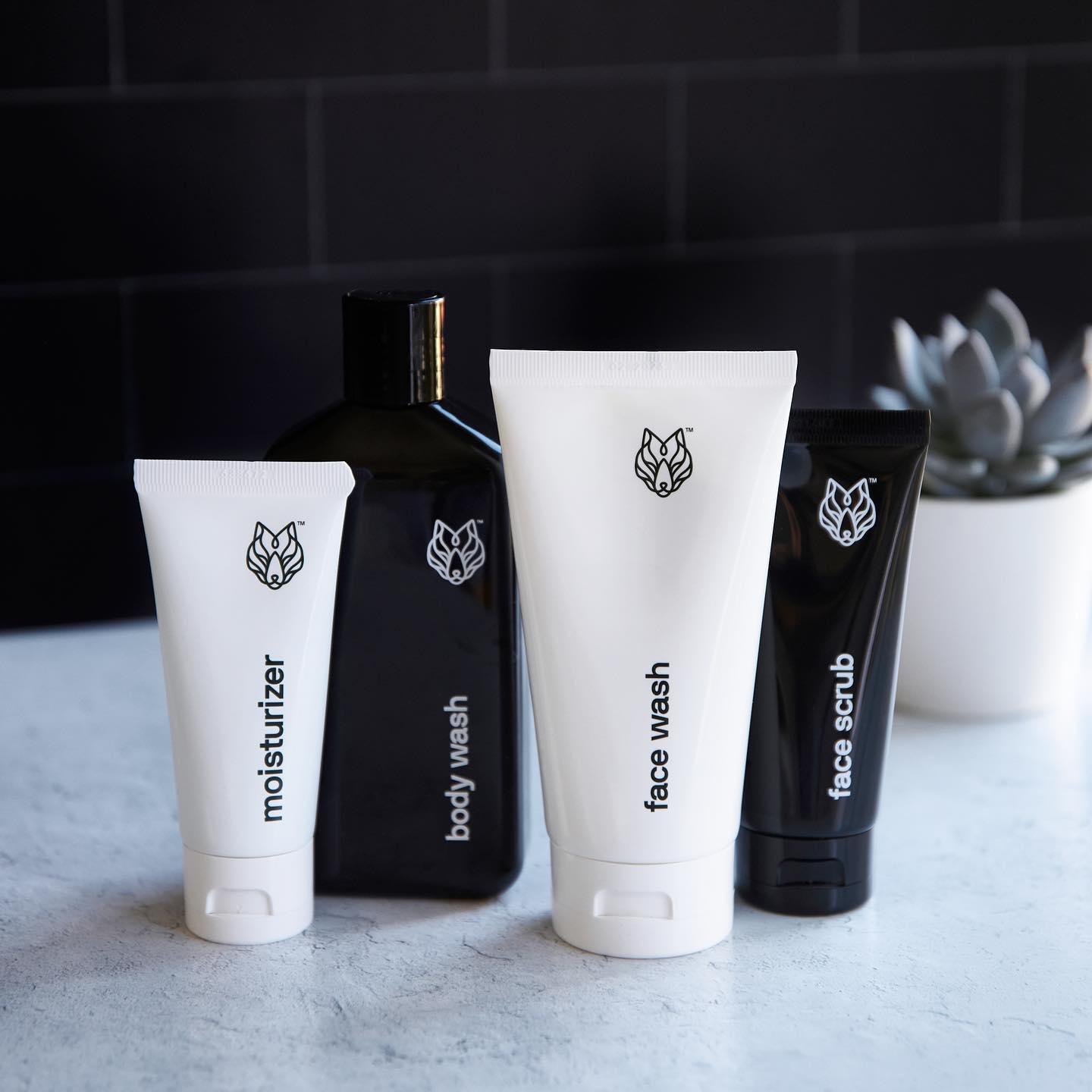 Despite being new, Black Wolf Nation has loads of positive reviews from its site. Out of 2,896 Reviews, the brand has an average rating of 4.9, with most customers praising its skincare. Customers commended the brand's high-quality and affordable products. Some customers stated that they like their kind and professional customer support team.
Amazon gave the brand a 4.5-star rating out of 2,757 reviews, with one of the customers saying Wolf Nation offers the best acne treatment. She testified that the acne all over her body disappeared after using their products.
Exfoliating Bamboo Face Scrub was rated 4.6/5 stars from 103 ratings. Activated Charcoal Body Wash 4.6/5 stars from 976 ratings, while the shower Bundle for dry skin was rated 4.6 stars out of 77 ratings. Activated charcoal Face Wash was rated 4.5/5 stars from 248 ratings and Face and Body Wash for Oily Skin was rated 4.6/5 stars from 172 ratings.
Despite all the positive reviews, we found one or two complaints on TrustPilot. One of the complaints was that the lid is loose and breaks easily. The customer says that every time she uses the product some of it must spill when he closes the lid.
Sign Up for Black Wolf Nation
To sign up for Black Wolf Nation, create your account on their website by filling in your name, email, and password you will be using whenever you want to access your account. You can now start shopping for your favorite skincare products.
Where To Buy Black Wolf Nation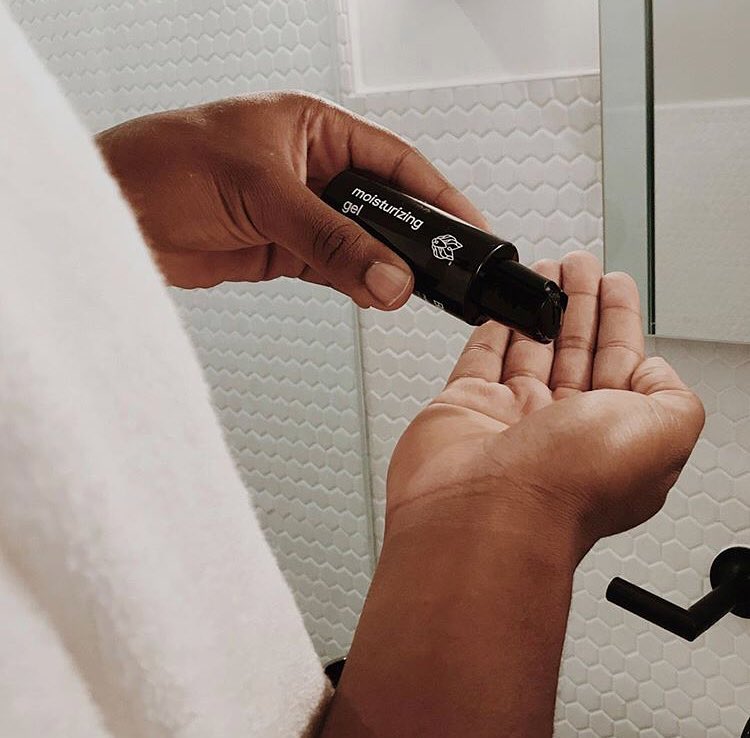 You can buy Black Wolf Nation products by visiting their official site BlackWolfNation.com. You can also find some specific products on Amazon.
Black Wolf Shipping and Return Policy
Our Black Wolf Nation review found that Black Wolf Nation currently only ships to Canada, Puerto Rico, and the U.S. There is a flat-rate fee of 3 dollars for orders under 30 dollars. You won't pay any shipping fee for items worth 30 dollars and above because it is free.
For expedited shipping, your products will be delivered within three business days. The shipping fee varies with the location. The shipping is so efficient that you can track your order using the information sent to email to confirm that your order has been shipped.
Black Wolf only accepts returns within 30 days of delivery. After this period, the brand will reject the return of your product, won't provide shipping bales. As a customer, you are responsible for returning the products you are not satisfied with. If you want to return a product, you can contact their support team.
Black Wolf Promotions & Discount
You can find Black Wolf Nation promo codes and coupons online. Use them during checkout to get a discount. If you go for their 45, 60, and 90-day subscriptions rather than getting single products, you are assured of saving a lot. Being a member of the Black Nation Wolf Nation reduces the price tag for each product
Contact Black Wolf Nation
Black Wolf Nation's customer care service always works hard to ensure customers have a satisfying shopping experience. If you have any burning questions, you can reach out to them using the following contact methods:
Using the contact form on the brand's site
Chatting with them via Facebook chat
Emailing the support team at [email protected]
Black Wolf Nation Review: Editors Verdict
To conclude this Black Wolf Nation review, we find that this brand offers value for money, and it is worth checking out. It has many positive reviews on its website and Amazon. For an upcoming brand, the attention this brand has received is quite impressive. It offers affordable products made of high-quality ingredients, and the shipping is very efficient. Who wouldn't want to experience that?
For all the beginners who have wanted to create a skin routine that is easier to follow or those who are good at the game, Black Wolf Nation has made it simple and will always have something for you.
With very few negative reviews from customers, the brand still stands out with good responses, as their support team always answers all the questions addressed.
Compared to other skincare brands on the market, Black Wolf Nation does not exaggerate the performance of its products. They remind users that skincare is a routine and takes time, so they should be patient while using their products. It is also good to know that what works for you might not work for someone else.
Black Wolf Nation Overview
Their return policy is very fair and accommodating, and you are guaranteed of getting your money back if you don't like their products. If you are looking for a brand that offers simple, effective, and reasonably priced skincare, Black Wolf Nation is the most suitable company.
Experience the best with a reminder that skincare is a journey and not a race. Black Wolf Nation guarantees you will spend less and get your confidence back as long as you are ready to walk with them on your skincare journey.
Explore more options for men's skincare and grooming with these reviews of Supply Shave Review, Brickell Review, Bulldog Skincare Review, Bravo Sierra Review, and Bevel Review.
Black Wolf Nation FAQ
Will any of your products make me smell like honey?
No, none of Black Wolf nation's products will make you smell of honey. You have your preferred scent, and the company respects that. They can't give you their preference, yet you don't like it. Their work is to make you comfortable, and that's what they will do.
Does Black Wolf use all-natural ingredients?
In most of their products, they do not use any natural ingredients. The brand focuses on what works. It is not a guarantee that using natural ingredients will give your better results, but the products which use natural ingredients do so because they work. Their products are scientifically proven to be safe and give good results.
Don't go for products because the brand claims to be using all-natural products. You will end up breaking your skin and spending a lot more on medication than you would have spent on some good products that work for you.
Are Black Wolf products tested on animals?
Black wolf Nation cares about animals and cannot test its products on them. However, that does not mean that the products are not safe for use. They are safe and have been tested to fit human consumption. Animals have different skin from humans, and using them as testers is out of humanity.
Do I really want to use something with cucumber extract in it?
Yes, cucumber extract is the way to go. Products made from the extract deliver very soothing, anti-inflammatory hydration properties. Cucumber slices over the eyes help in reducing puffiness.
For those who find it difficult to walk with cucumber slices on their bodies, Black Wolf Nation has brought a solution that includes cucumber extract in their razor bump. In turn, this allows you to get all the benefits of cucumber from the product.