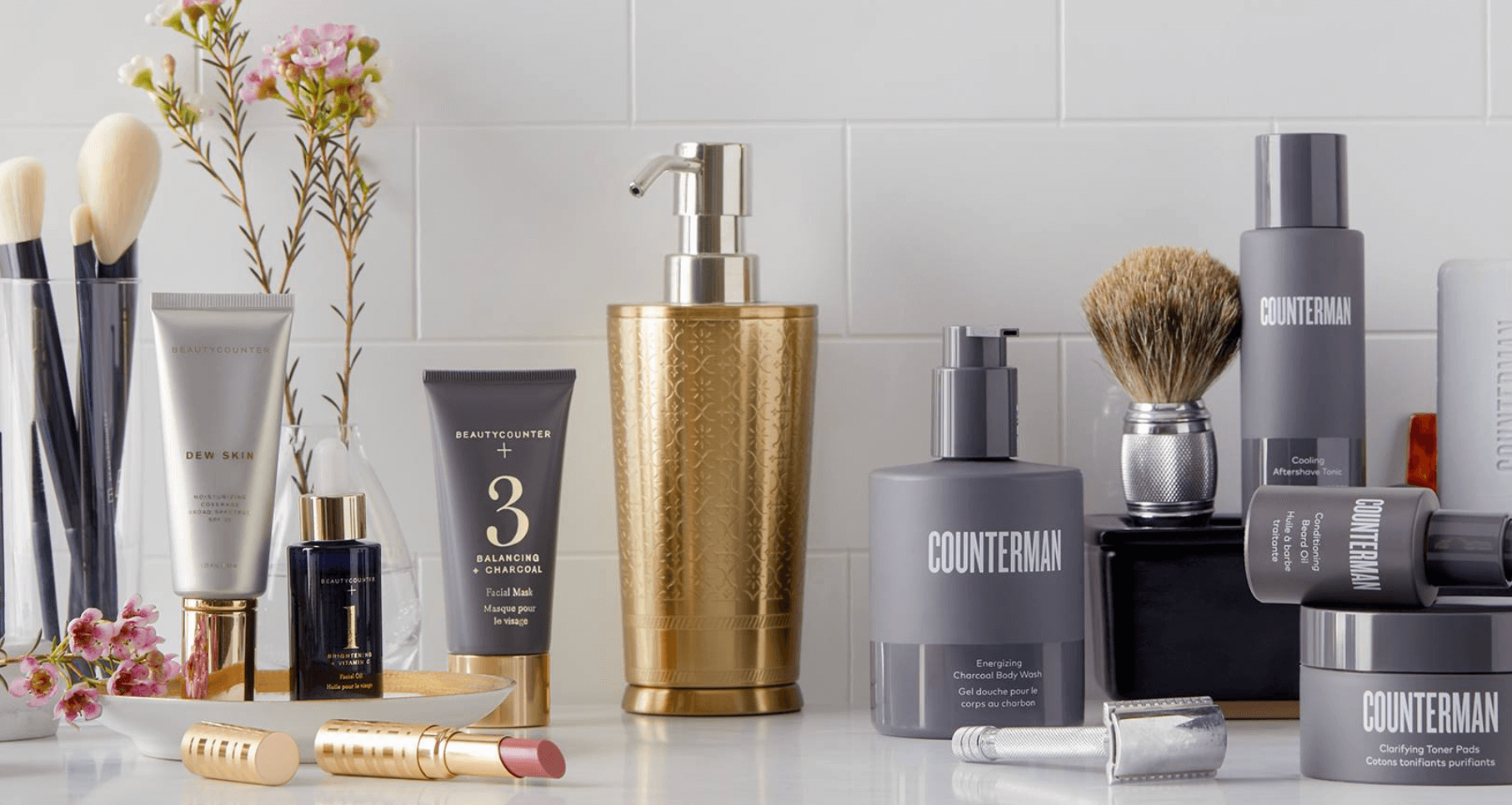 Beautycounter is a well-loved beauty brand that many people consider as the gold standard for natural beauty products. It offers a wide range of products under different categories including clean makeup, skincare, sunscreen, and men's makeup as well which we're going to discuss in this Beautycounter review. From eye masks to shampoo & conditioner, to Vitamin C serum, Beauty counters offer multiple options for your needs.
There are hundreds of positive Beautycounter reviews all over that could tempt you into making a purchase. However, our extensive Beauty counter reviews will provide you with details about the brand's bestselling products and the ingredients they work with. You will also find reviews from customers to give you an idea of what to expect when you shop with this brand.
About Beautycounter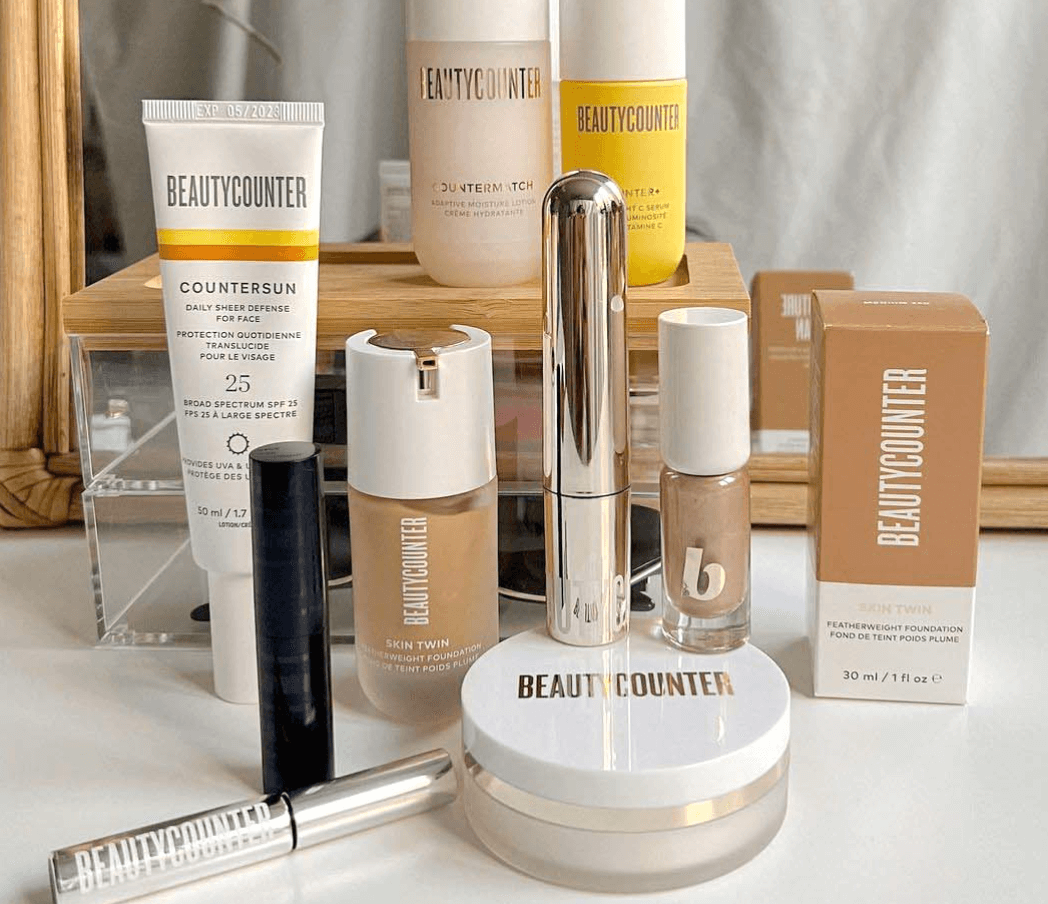 The story of Beauty Counter began when the founder, Greg Renfrew discovered the harsh truth that most personal care products were filled with harmful substances.
Greg then sought out an alternative option by providing clean, high-efficiency skincare and makeup products. The brand also seeks to change the regulation that governs what can and cannot be used in goods.
Beautycounter is dedicated to planet-friendly production and offers clean, safe cosmetics and skincare products. There are 1,800 ingredients that are banned from BeautyCounter production including the 1,400 substances that are prohibited in the EUs personal care products.
Few beauty brands are committed to clean and eco-friendly personal care, unlike Beauty counter.
It has won the Allure, "Best of Beauty Award" multiple times. And it has been featured in Bloomberg, Forbes, Happi Magazine, and other well-respected publications.
BeautyCounter Overview
Beautycounter also has a whopping 480k followers on Instagram where it has thousands of engagements from users all over. It is also a widely popular clean beauty brand with many bestselling products.
The company is based in Santa Monica, California where they supply their products through certified consultants. Beautycounter is also known as an MLM, that is, a multi-level marketing company that supplies its products directly to their customer.
They do not work with wholesalers or retail outlets but through consultants who earn commission on each product they sell.
Pros
Vast product selection of skincare, cosmetics, and personal care items
100% cruelty-free
Offers clean, vegan, non-GMO, Phthalates-free, paraben-free products
Formula excludes 1,800+ toxic ingredients
A transparent policy with ingredients
Payment by installments option through Klarna
60-day returns policy
Prompt customer care response
20% off first order when you join the mailing list
Cons
Contains many synthetic ingredients compared to other brands
The foul odor of some items
No international shipping
Beautycounter Products Review
Beautycounter offers a comprehensive collection of beauty products ranging from mascara to sunscreen to serums and more. The problem with mainstream beauty products is that they're generally filled with harsh ingredients that harm your skin.
For instance, paraben, phthalates, talc, butylated compounds and petroleum are some of the biggest culprits.
While these products are used to extend the shelf life of your sunscreen or beauty cream, it actually causes more harm than good. Meanwhile Beautycounter market their products are a clean alternative to regular beauty and cosmetics products.
Learn more about the bestselling Beautycounter product below and the ingredients that make them clean and safe to use.
Beautycounter Overnight Resurfacing Peel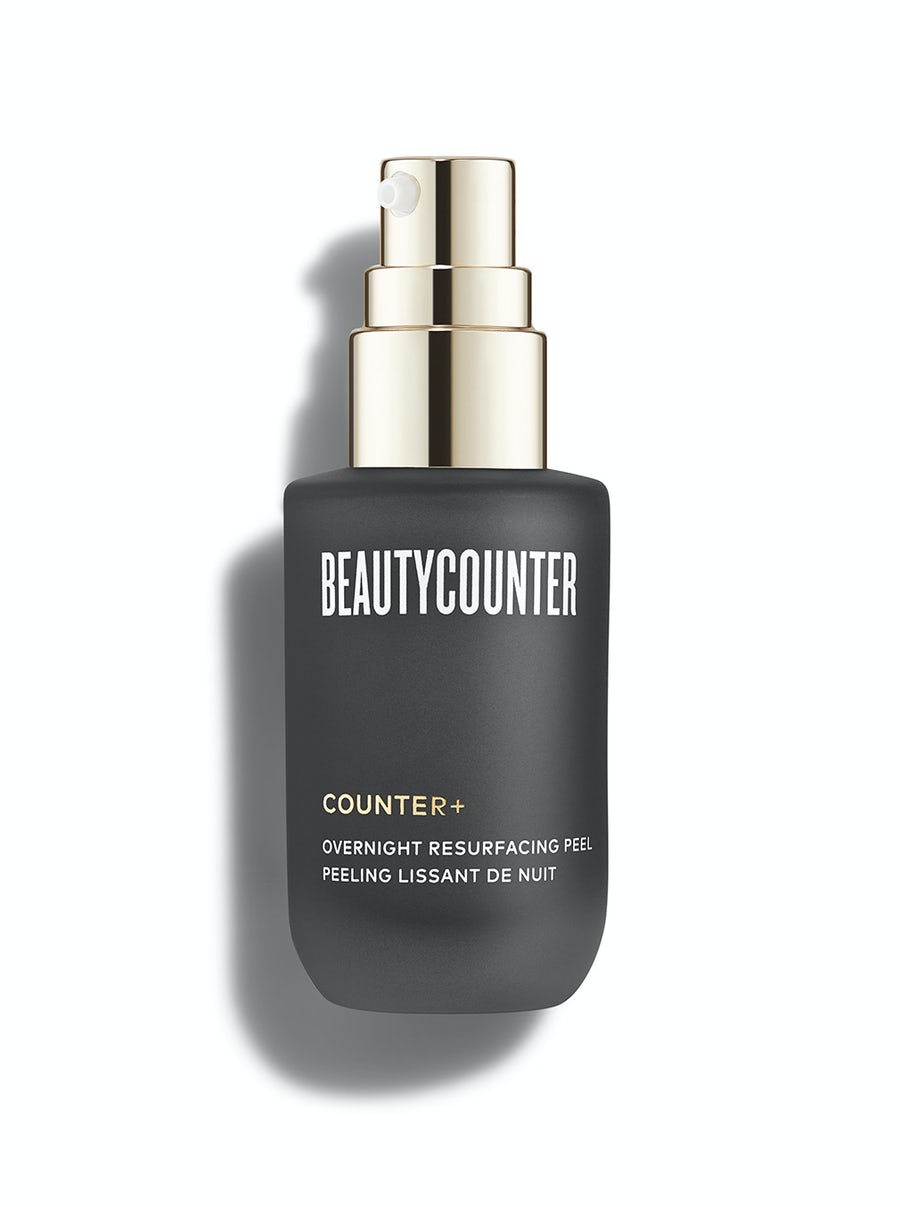 Sleep and wake up flawless with this Beautycounter overnight resurfacing peel with offers an overall radiance and glow. The formula features a multi-acid mixture in the form of leave-on AHA/BHA peel which helps to improve the texture and clarity of the skin.
The product does not cause any irritation or dryness and it retains the natural glow.
It contains glycolic, malic, and lactic acid which clear dead surface cells. Arginine and essential fatty acids content offer a healthier and brighter-looking complexion.
The product is vegan, cruelty-free and it is clinically proven to ensure radiance and improve skin texture. Its recommended use is every other day and it comes in a 30 ml bottle for $72.
Beautycounter Charcoal Mask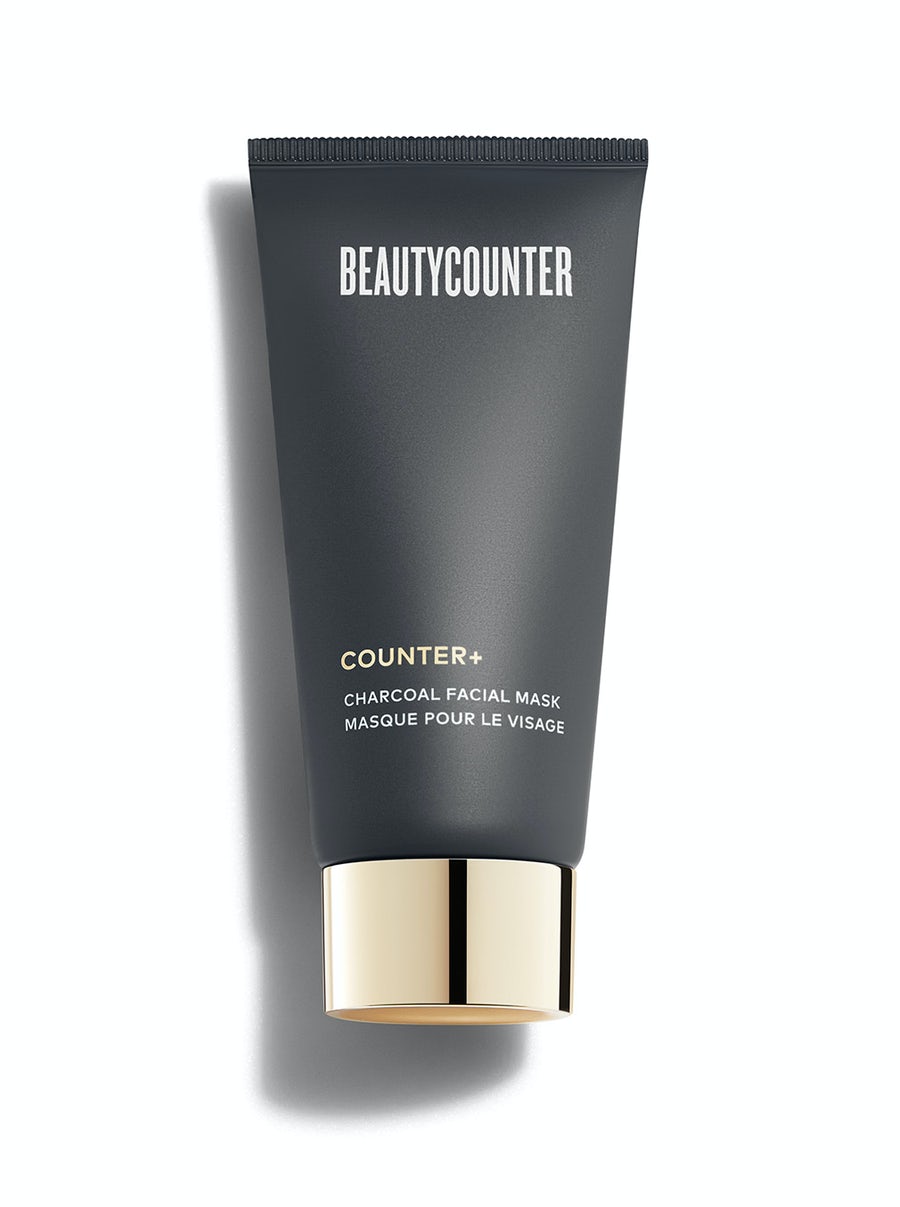 A beauty mask is one of the best parts of a skincare routine. Charcoal is a strong cleansing agent that helps to clear out all the impurities from your skin, body and teeth.
Beautycounter offers the kaolin clay mask that is infused with activated charcoal to remove excess oil and blackheads. Kaolin clay is a soft white clay that is popularly used in producing natural facial masks.
It is naturally absorbent and offers a deep-cleaning effect. Meanwhile, the activated charcoal purifies and balances out the skin texture. It helps with oily or congested skin affected by impurities clogging the pores.
The mask is also lined with Salicylic and lactic acids which exfoliate the skin to clear out the pores and leave a refreshed smooth look.
The Salicylic acids and lactic acids also detoxify and it boosts a clearer smoother complexion. It also offers refined, calm, and smooth skin as it removes all the excess shine and build-up, allowing the skin to breathe.
The recommended use for effective results is between 2 to 3 weeks and the Beautycounter charcoal mask comes in a 60 ml tube for $45.
Beautycounter Lip Gloss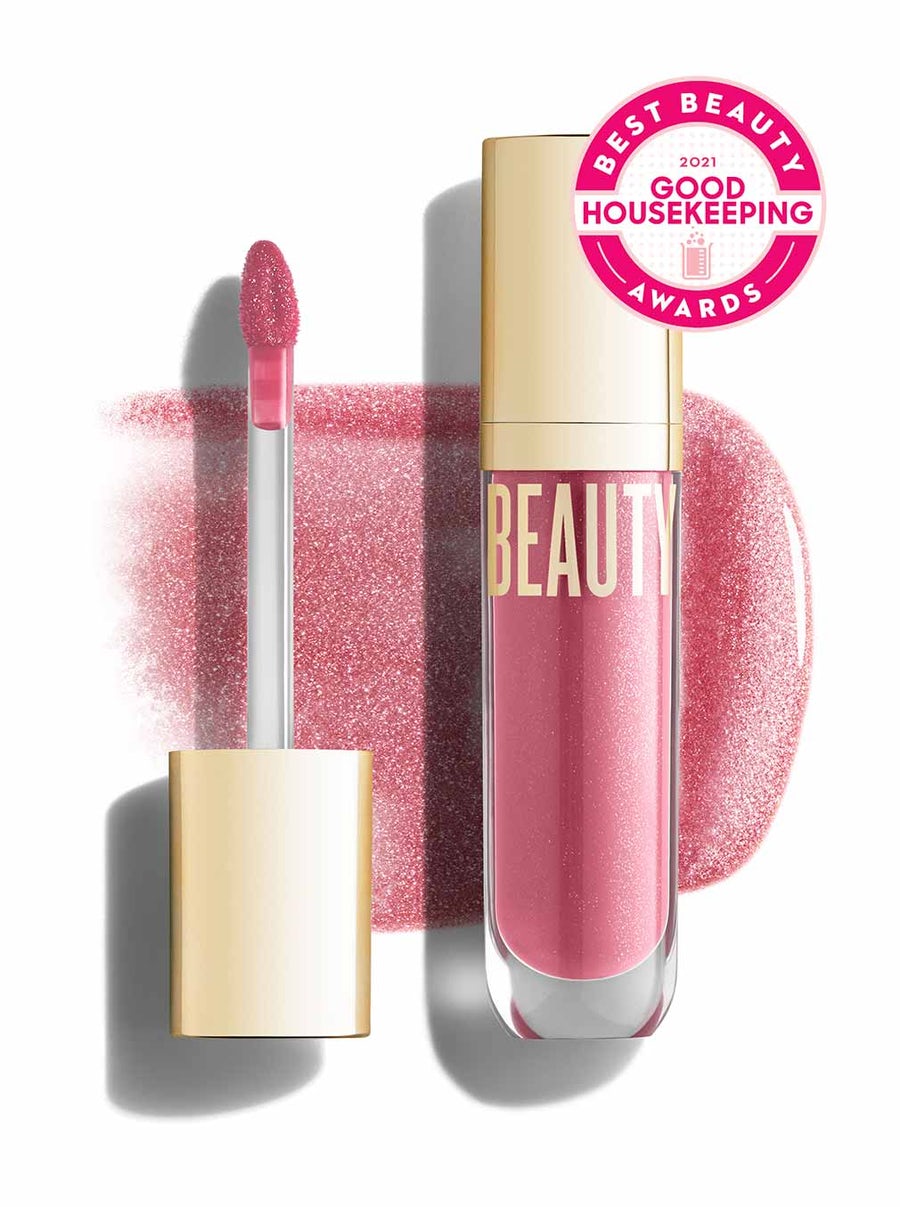 This Beyond gloss from Beautycounter is a 2021 Good Housekeeping, 'Best Beauty' awards winner and it is one of its bestselling products. It offers a high-impact shine and conditioning, preventing dry flakes and scales from your lips.
The lush shine is gotten from Beautycounter's signature BeyondShine Filter effect made with a mix of waxes to retain moisture and prevent stickiness.
This Beautycounter lip gloss also contains responsibly sourced vanilla, (ECOCERT certified organic vanilla) obtained from Madagascar. The vanilla offers a rich sweet-smelling scent and it also contains Jojoba seed oil which is a powerful alternative to plasticizers and phthalates.
The Jojoba oil provides a thick glossy cushion that offers a long-wear duration without needing to reapply.
The beyond gloss also contains Vitamin E which is a powerful antioxidant as well as, beeswax, candelilla wax and organic carnauba wax to retain moisture, leaving your lips smooth and soft.
It comes in 14 signature Cleancoat color pigments infused with castor oil. Some of our favorite shades include Dahlia, Clove and Magnolia Shimmer. You can get it in any shade you prefer for $32.
Beautycounter Cleansing Balm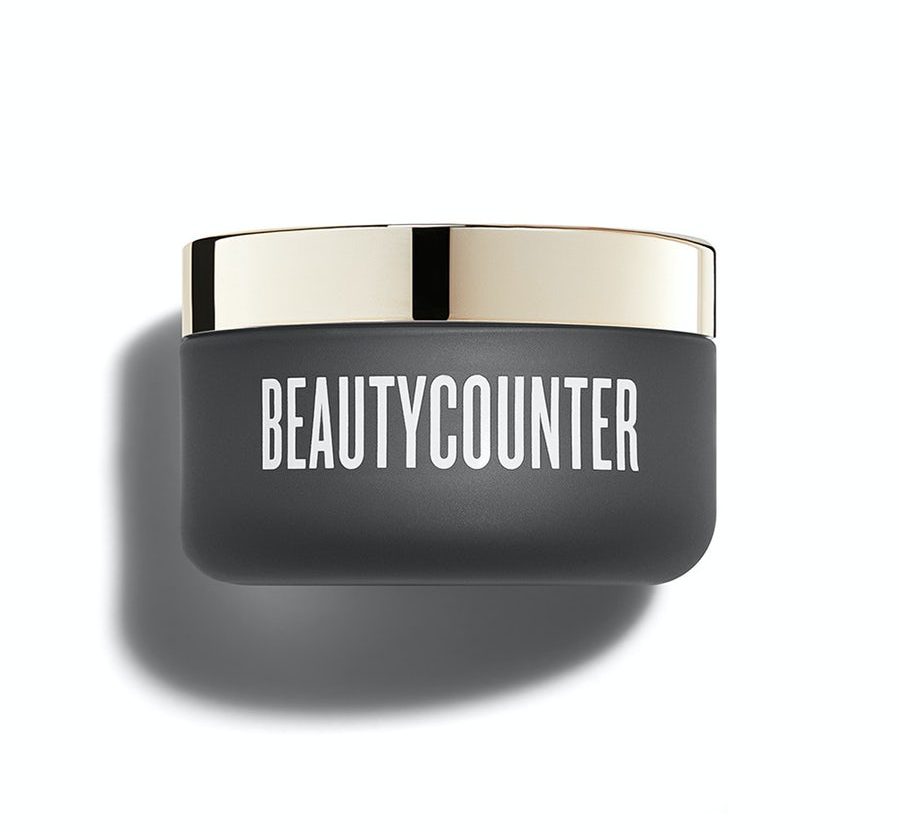 You can rid your skin of all impurities and prevent environmental stressors with this Beautycounter cleansing Balm. The lotus glow balm is a multi-tasking agent that is used for cleansing pores and retaining the skin's natural moisture.
It contains a rich blend of lotus extract, avocado seed oil and jojoba seed oil.
This product does not only function as a cleanser but also has hydrating benefits and nourishes the skin, improving the overall moisture content. You can wear it overnight as a hydrating facial mask or use it to wipe off your makeup.
It is simple to use and gentle for all skin types including sensitive skin. A 75 ml jar of this Lotus Glow cleansing balm costs $79.
Beautycounter All Bright C Serum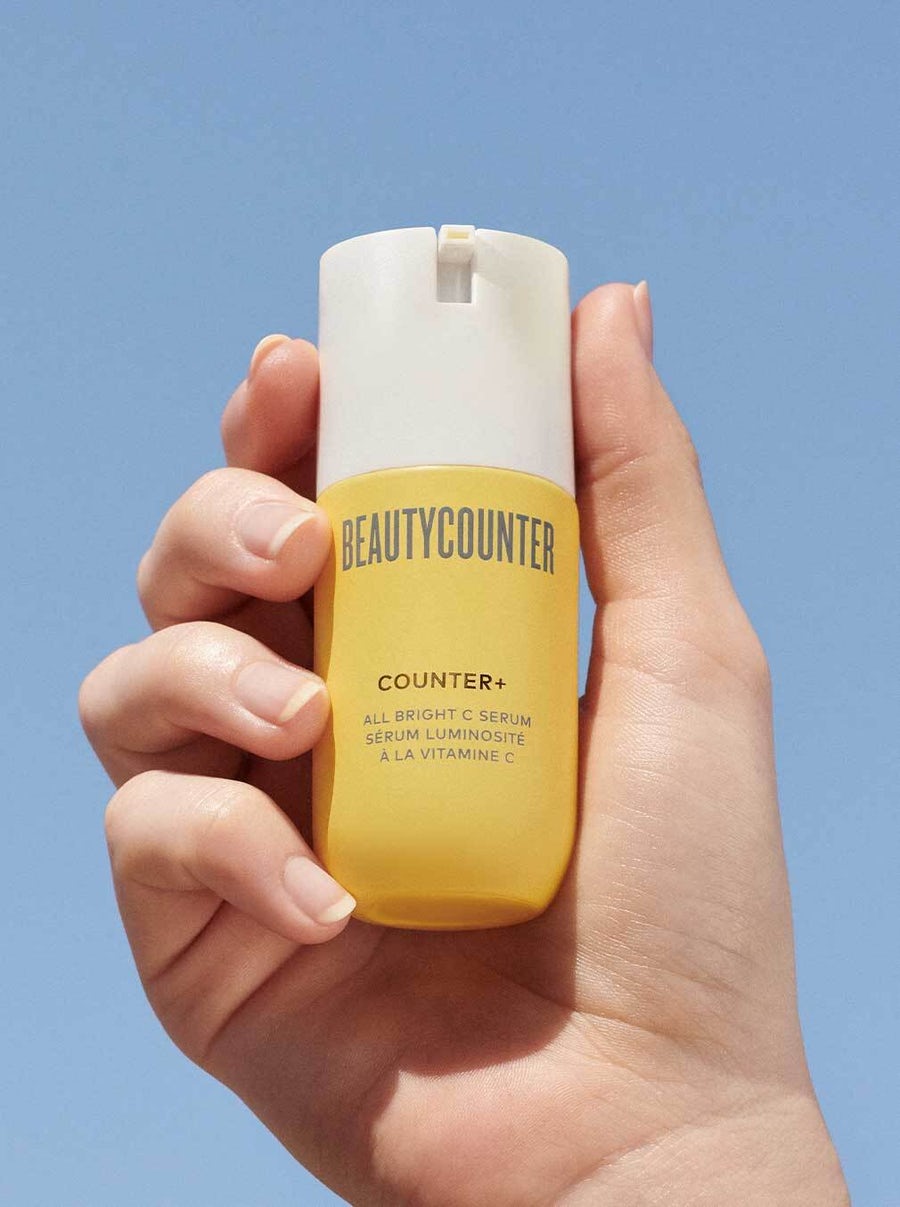 This Beautycounter All Bright C Serum helps to improve the skin's overall radiance and brightness. It offers an even-toned complexion and it works to remove all the dark and aging spots from the skin.
The potent blend of Vitamin C instantly provides antioxidant benefits which also helps to remove fine lines and wrinkles.
The All Bright C serum also contains Turmeric extracts which give the bright, vibrant color pigment as well as, aiding even skin tone. Another key ingredient in the serum formula is Camu Camu extract which also helps to prevent spots and puffiness.
The serum offers anti-aging benefits and works to protect the skin from environmental stressors.
It is commonly used among middle-aged individuals to prevent wrinkles and reduce age spots on the skin. The product can be used on any skin texture and type including combination, oily, acne-prone skin.
You can purchase a 30 ml bottle of the Beautycounter All Bright C serum directly on the brand's website for $90.
Beautycounter Clean Deo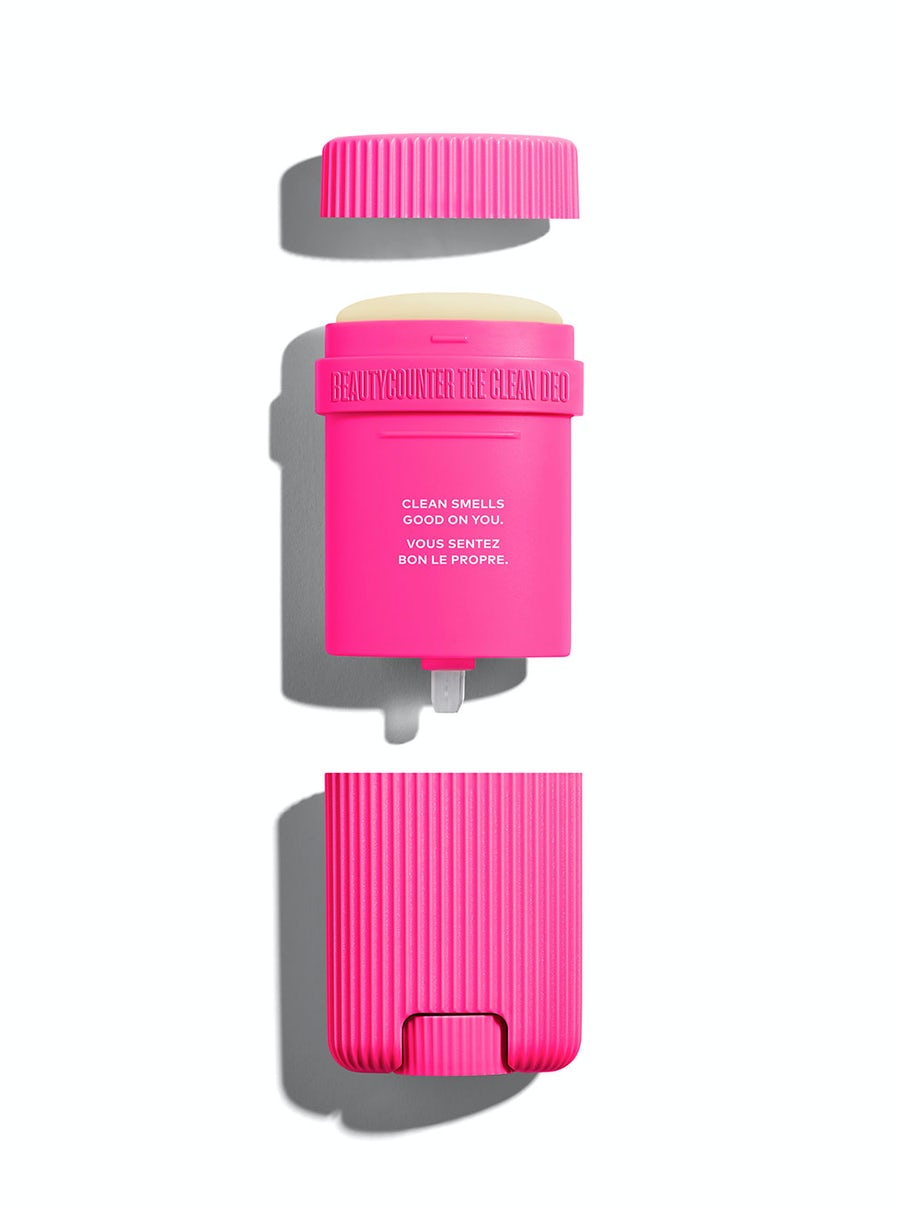 Beautycounter offers this clean natural deodorant as a safe, cleaner alternative to the mass deodorants made with harsh chemical formulas. It helps to neutralize underarm body odor and absorbs sweat leaving your armpits dry and fresh all day long.
The Beautycounter Clean Deo does not contain aluminum and it glides smoothly on your skin without leaving any residue.
Key ingredients featured in the formula include Non-GMO cornstarch, baking soda, coconut oil, shea butter, candelilla and beeswax. They all combine to absorb the moisture while conditioning and hydrating the skin.
The natural scent is obtained from fresh roses, geranium and pepper tree berry. It comes with clinically proven results from customers and the 6oG bar costs $31.
Beautycounter Reviews from Customers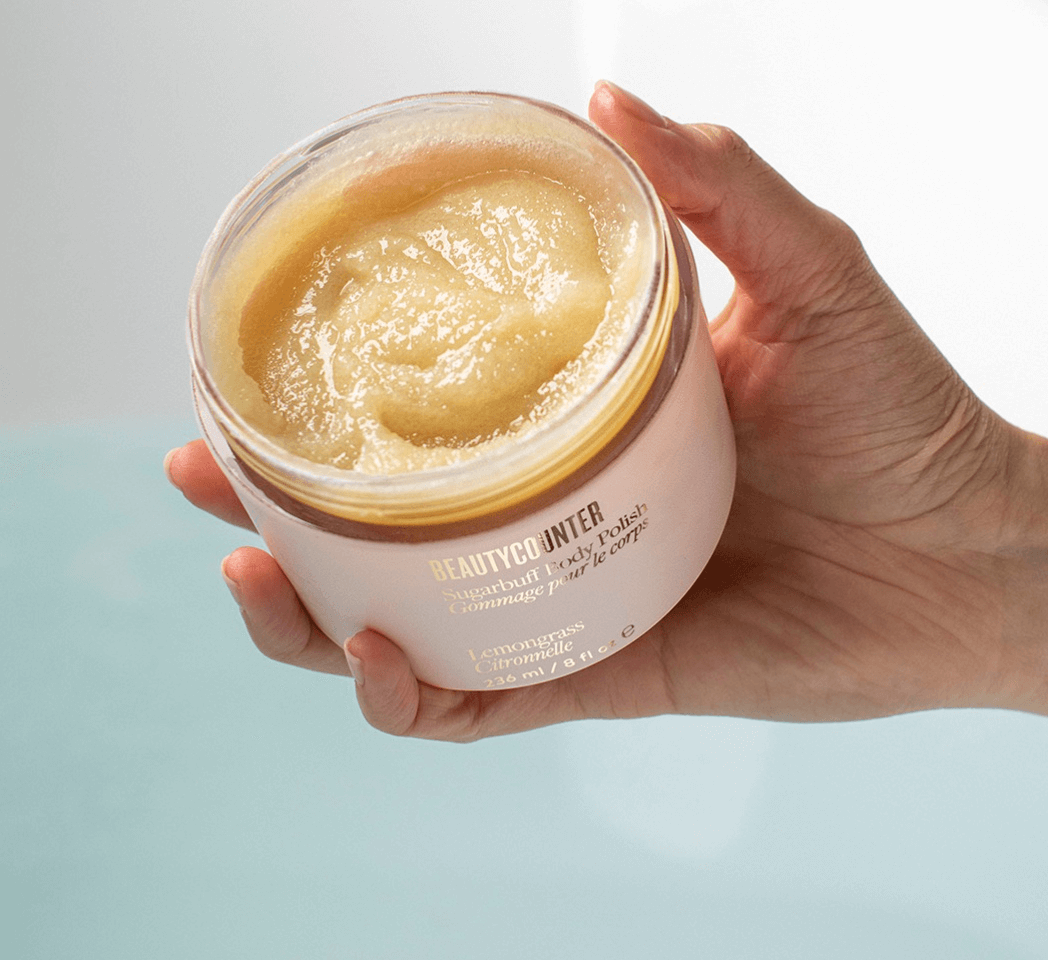 Before you buy a beauty product, you have to ensure it works and that the purchase is worth it. So our review isn't complete until we examine the feedback from real customers who have used and tried out these products. On the brand's website, there are customer reviews on individual products, but we couldn't find any feedback on the brand's overall service.
For instance, the All Bright C serum has 4.9/5 stars from 7,166 customer ratings. The first review from a user with aging and combination skin type states, "I have been using this for at least 6 months and love it. It has a very light fragrance, lightweight and non-greasy.
I have combination skin, depending on the season, it can be drier or more oily and this helps in both cases. My skin feels healthier and brighter. I apply every morning. Highly recommend!"
Another bestseller product is the Beautycounter overnight resurfacing peel with 4.8/5 stars from 5358 ratings.
One positive comment reveals, "Love this product so far. In just a week I've seen a change in pores. Skin feels very soft the day after. With continued use hoping to see the lightening of pigmentation spots. Plan to purchase again."
There are also reviews from longtime users who claim to have gotten desired results. Meanwhile, the only downside to this particular product is the smell.
More Customer Reviews
One customer in particular rates this product 2/5 stars and states that the treatment is too expensive and didn't observe any visible results. She also noted the foul smell of the product.
We also looked outside the brand's website for more honest and unsponsored customer reviews. On The Healthy Maven which is a site that promotes green, natural beauty the editor comments that Beautycounter exceeded their expectations.
It notes that the brand has a vast product selection and it's suitable for people trying out clean beauty products for the first time.
However, the major downside is that Beautycounter uses more synthetics in its formula to increase the shelf life of its products. Meanwhile, there are many other natural beauty companies with stricter values and standards at the same prices.
On Facebook, the brand's overall service and products score 4.3/5 from 115 customer reviews.
Sign Up For Beautycounter
You can sign up for a Beautycounter shopping account to manage your cart and improve your shopping experience. You will also be able to track your order through your personal account after it has been shipped.
If you sign up for their newsletter, you'll get regular tips and advice on which Beautycounter products to try out for your skin.
Where To Buy Beautycounter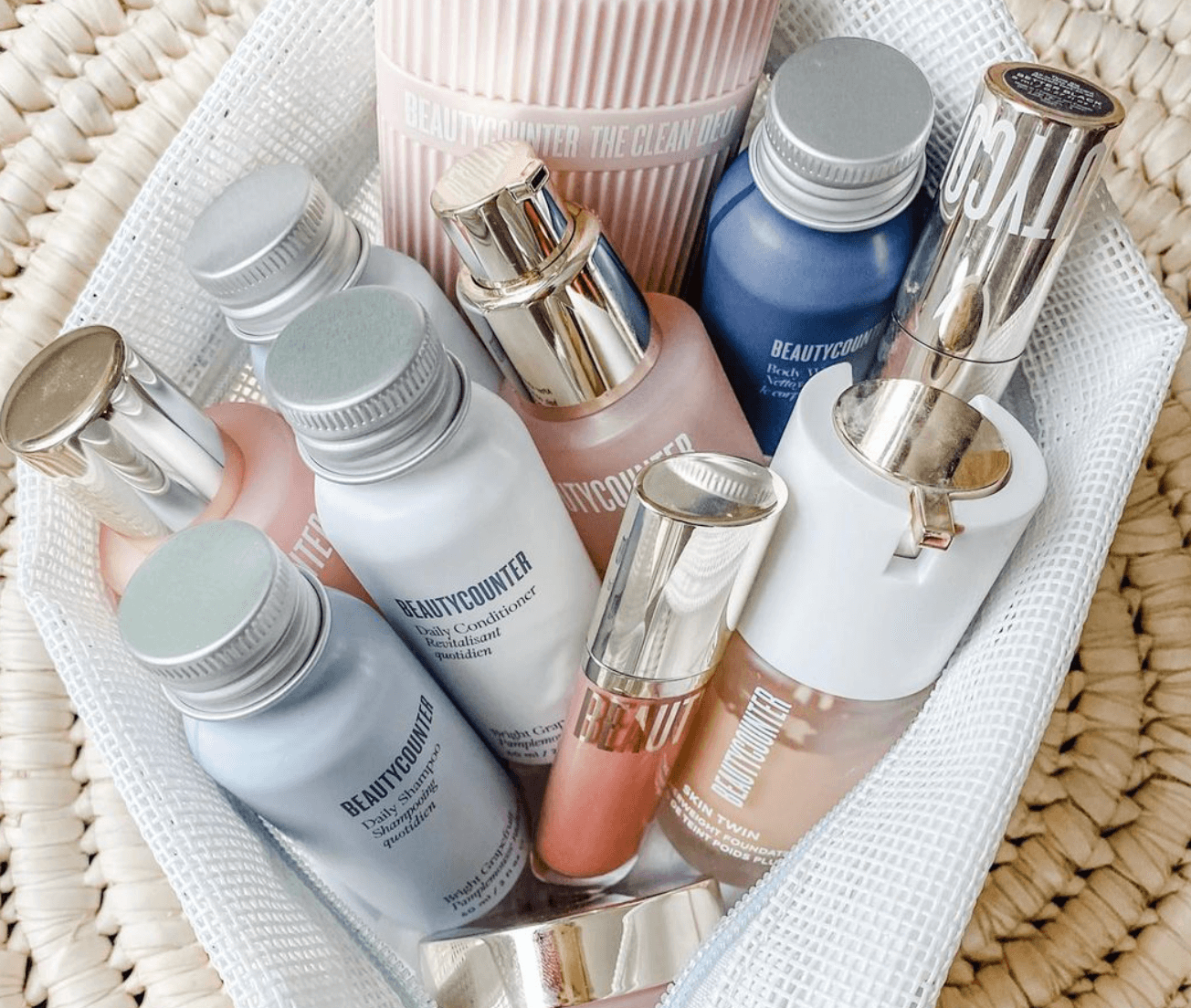 Beautycounter products are sold exclusively on the brand's website. You can choose between a single purchase or subscribe to the auto-replenishment plan depending on the frequency you choose. When you subscribe, you get 5% off the regular price of the product.
It is an MLM company that sells its products through consultants who supply items directly to buyers. They also have different store locations in the United States including:
Abbot Kinney, Los Angeles
Free Market, Denver
Prince St, NYC
Some select Beautycounter products are also available on Sephora.
Beautycounter Shipping and Return Policy
Beautycounter does not offer international shipping and standard shipping costs between $7 – $30 within 5 – 14 business days. They do not ship on weekends and important holidays. The company also offers expedited/express shipping.
For instance, 2-day shipping costs between $13 – $40. And next day shipping goes for $20-$45. The brand also does not offer expedited shipping for the following products:
Countersun Mineral Sunscreen Mists
The Hand Savior Radiance Boosting Serum + Hand Sanitizer.
In addition, Beautycounter offers a 60-day returns policy for all products that you're not satisfied with. Returns also come with a refund for the original price of the item excluding shipping and handling fees. To process your returns, you can check the Beautycounter returns page.
Beautycounter Promotions and Discounts
The brand offers deals and promotions where customers can save their money. For instance, if you sign up for their mailing list, you will get 20% off your first order. You can also be a member of the rewards program to get:
Free welcome gifts
Discounts and Beautycounter promo code
Free shipping on orders $100 and above
10% credit on auto-renewals for the subscription plan
Contact Beautycounter
For more questions and information outside this review, you can contact the Beautycounter customer care through:
Phone: 1-888-701-9899
Online contact form
Beautycounter Review: Editor's Verdict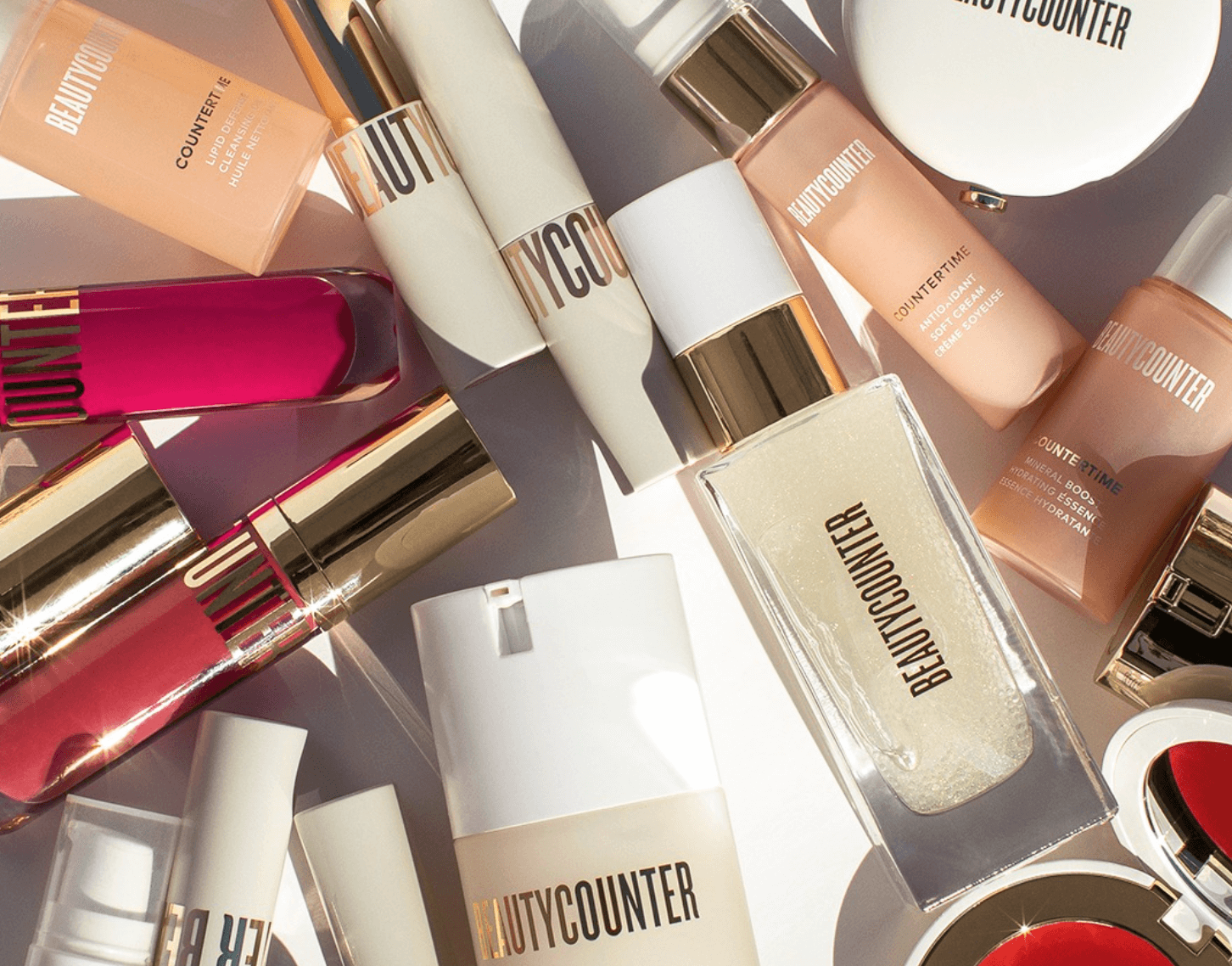 Beautycounter was created by Greg Renfrew in 2013, in a bid to promote clean beauty products. It is one of the pioneer brands in the clean beauty space. It definitely leads with its unrivaled ingredient selection, sourcing and openness.
The brand is committed to its values and bans 1,800+ questionable and harsh ingredients which are used in the mass-production of regular beauty products.
It offers non-GMO products free of parabens, phthalates, and artificial scents. In addition, the brand offers only vegan and cruelty-free products and they also ensure that the ingredients in their formulas are responsibly-sourced.
They advocate for clean, safe products in the beauty market and they educate their customers on why they should opt for clean beauty instead of choosing harmful alternatives.
The brand has been featured in publications such as US magazines, Self, Vogue, Bloomberg, The Wall Street Journal and other media publications. In 2017, it won the Allure Best of Beauty Award for No. 1 brightening facial oil.
The Beautycounter Lengthening Mascara was also the winner of the 2016 Allure Best of Beauty awards. Overall, the company has strong recognition in the beauty space for its high-quality products.
A few more words about the Beautycounter Reviews
Based on the Beautycounter reviews from customers, we rate the brand ⅘ stars for their products and overall services. They offer high-quality items that are clinically proven to work.
The brand also has effective customer service and promptly attends to complaints from customers. However, we recommend that the brand improve its sustainability and eco-friendly production by using more organic ingredients instead of synthetic components.
Looking for natural beauty products? Consider reading our detailed brand reviews of NU SKIN Review, Glamnetic Review, True Botanicals Review, and theBalm Cosmetics Review.
Beautycounter FAQ
Where are Beautycounter products manufactured?
Most of the brand's products are made in the United States with responsibly-sourced ingredients obtained from all over the world. The eye pencils are also manufactured in Mexico.
Are Beautycounter products organic?
Only select items in the Beautycounter products line are organic. They mark their organic ingredients with an asterisk (*) on the ingredients list.
Are Beautycounter products vegan?
The brand expressly states that they are not a vegan brand. However, several products are not made with animal products and they maintain a strict cruelty-free policy.
Are Beautycounter products hypoallergenic?
While the brand doesn't explicitly label their products as hypoallergenic, they're formulated to be gentle and safe for all skin types including sensitive skin.
They conduct third-party testing on all products to ensure that they pass the industry standards for eye/skin irritation.
Do Beautycounter products contain talc?
Yes, the company offers some makeup products with talc.