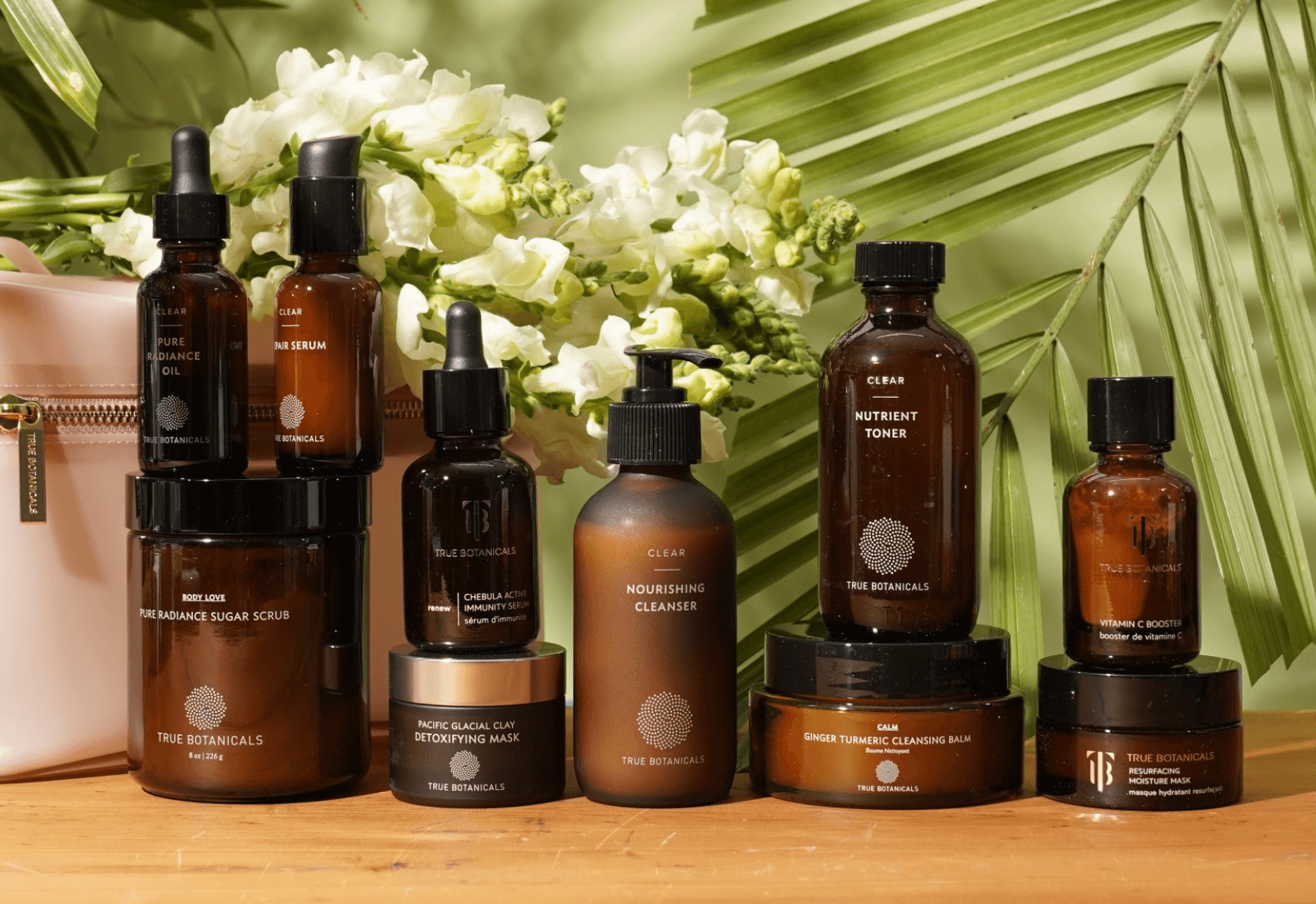 Here at Brand Related, we're always on the lookout for the best natural skincare. So, any brand that promises effective, fast results with all the cruelty-free, leaping bunny, organic certifications you could wish for will obviously pique our interest. True Botanicals is one of these very companies! Promising to "liberate your glow with wildly clean ingredients," True Botanicals boasts an impressive range of non-toxic, natural skincare products backed by scientific research and clinical trials. In addition to clinical research, True Botanicals is "beloved by customers and editors," and there are plenty of customer reviews to support the brand's claims of being "worth the hype." But you know us, we never fully trust a brand's promises without checking them out for ourselves! In this True Botanicals review, we're going to do a deep dive into the company. Looking at everything from where the brand came from to True Botanicals reviews from real customers across the web (not just relying on their own website). And what's all this work for?
So you can enjoy a thorough, honest, and unbiased True Botanicals review that will let you know whether this brand is worth your time or money… Or not.
About True Botanicals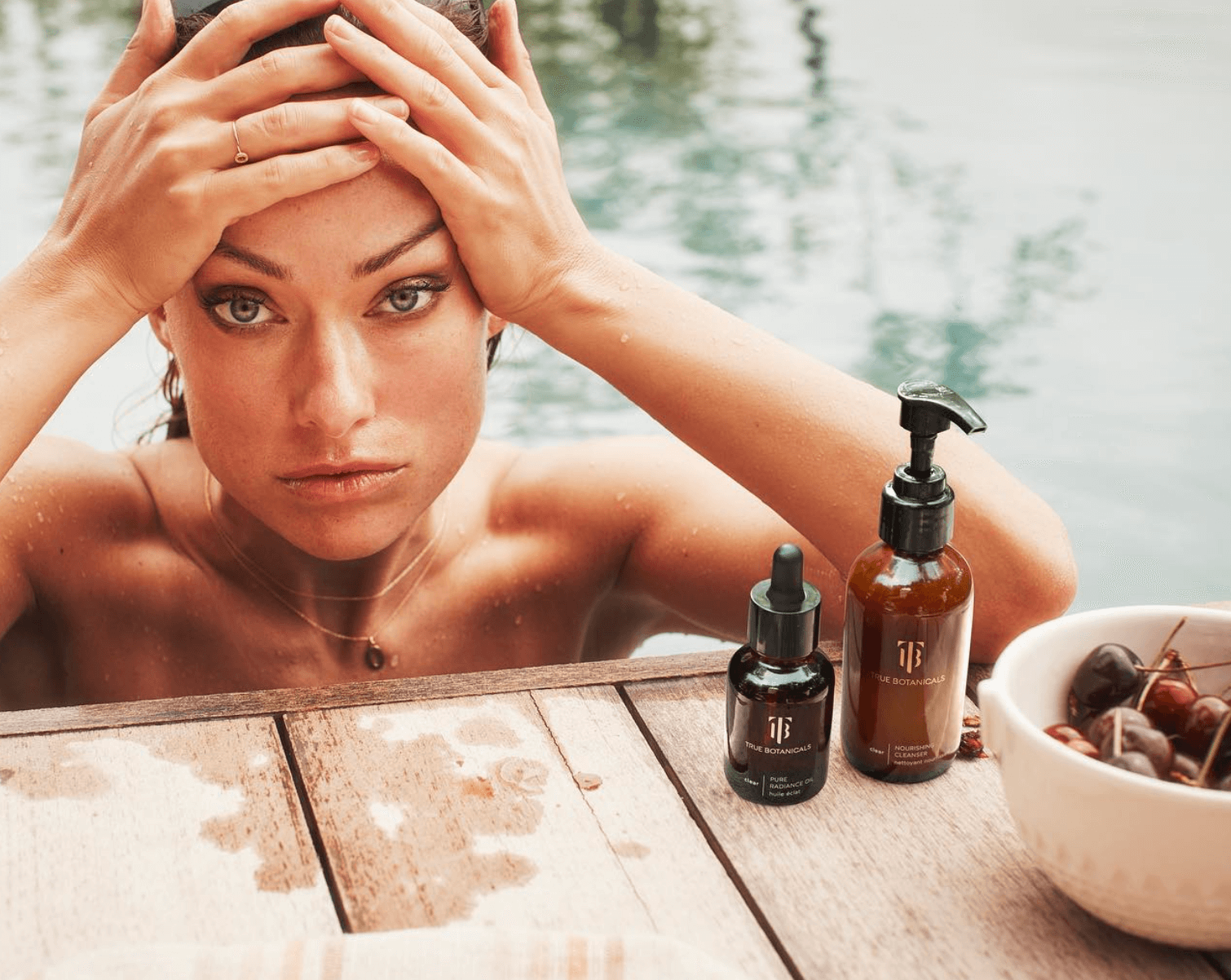 According to the True Botanicals story, the brand "started with a woman who realized she deserved better and went for it." This woman was Hillary Peterson, who, at the age of 32, was diagnosed with thyroid cancer almost immediately after giving birth to twin babies.
This diagnosis led Hillary to uncover the dirty secret of skincare products: they were full of toxins!
Following this realization, Hillary realized she wanted to "challenge the status quo of skincare" by founding a natural, toxin-free, sustainable skincare brand that would become True Botanicals.
In her journey, Hillary was guided by "the world's leading anti-aging scientists, green chemists, and pioneers in sustainability."
Today, all True Botanicals products are "grounded in research" from leading universities like Carnegie Mellon and Cornell. Ensuring that every product utilizes the most "nourishing botanical extracts… rich in antioxidants, vitamins, and essential fatty acids."
What's more, all True Botanicals products carry the MADE SAFE® seal, which is the most comprehensive and strict safety standard available.
This means all products are free from 6,500 toxic chemicals that have been proven to harm human and environmental health. The brand is also Leaping Bunny and PETA certified and prioritizes the use of certified organic and/or wild-harvested ingredients at every stage.
True Botanicals Overview
As you might expect, this attention to detail and dedication to the brand's core values does come with a price… And that's the price! But despite True Botanicals products being a little more expensive than competing skincare brands, customers seem to love the True Botanicals lines.
With over 248K Instagram followers, 39,818 "likes" on Facebook, and a huge collection of 5-star True Botanicals reviews, this brand certainly has plenty of positive press to suggest it's worth the expense!
Pros
Certified and clinically proven all-natural ingredients in every product.
Good for the skin and the environment!
Features a huge range of skincare and haircare products.
Filter products by type or even skin concern.
Subscribe + Save options.
Offers a skincare quiz to help you find your skin type and appropriate, effective products.
Afterpay is available.
International shipping and free shipping options.
Loads of information are available on the website about the brand, founder, clinical trials, ingredients, and pretty much anything else you might be curious about!
Samples are available for selected products.
Cons
More expensive than other competing skincare brands.
Can be difficult to contact customer support - only one email address is provided.
True Botanicals Products Review
Now we know a bit more about the True Botanicals brand, where it came from, and its priorities, we're going to look at some of the best-selling True Botanicals' products. After all, it doesn't matter how ethical or promising a brand appears if it doesn't deliver the results!
True Botanicals Pure Radiance Oil Review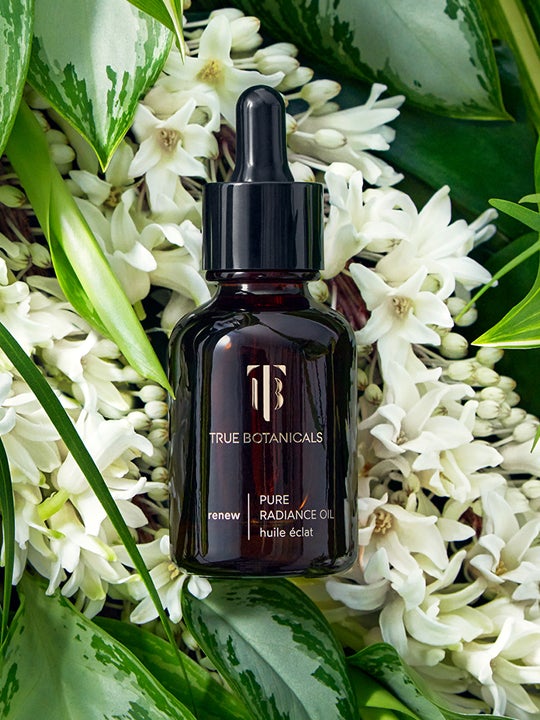 The True Botanicals Radiance Oil is definitely one of the best-selling items in their catalog. In fact, when you Google "True Botanicals reviews," you're going to be faced with plenty of reviews of this product.
True Botanicals Pure Radiance Oil is a nutrient-rich and highly moisturizing face oil that "helps target signs of aging." In clinical trials, it outperforms leading anti-aging moisturizers and has plenty of 5-star reviews to verify its success.
The oil is made from a "revolutionary blend" of 14 seed oils, Omega-3 fatty acids, algae extract, and astaxanthin to deliver plumper, hydrated, younger-looking skin. It's also naturally scented with extracts of jasmine, rose, and neroli to create a subtle yet luxurious fragrance that customers love!
On the True Botanicals website, Radiance Oil hits an impressive 4.5-stars across 1,400 reviews.
Customers comment how the oil easily absorbs into the skin without leaving any oily/greasy residue, doesn't affect make-up, smells incredible, and leads to "smaller pores, smoother, less red skin."
One reviewer claimed the oil is "a game-changer." True Botanicals Radiance Oil reviews from bloggers and skincare experts around the web echo these sentiments.
True Botanicals Shampoo Review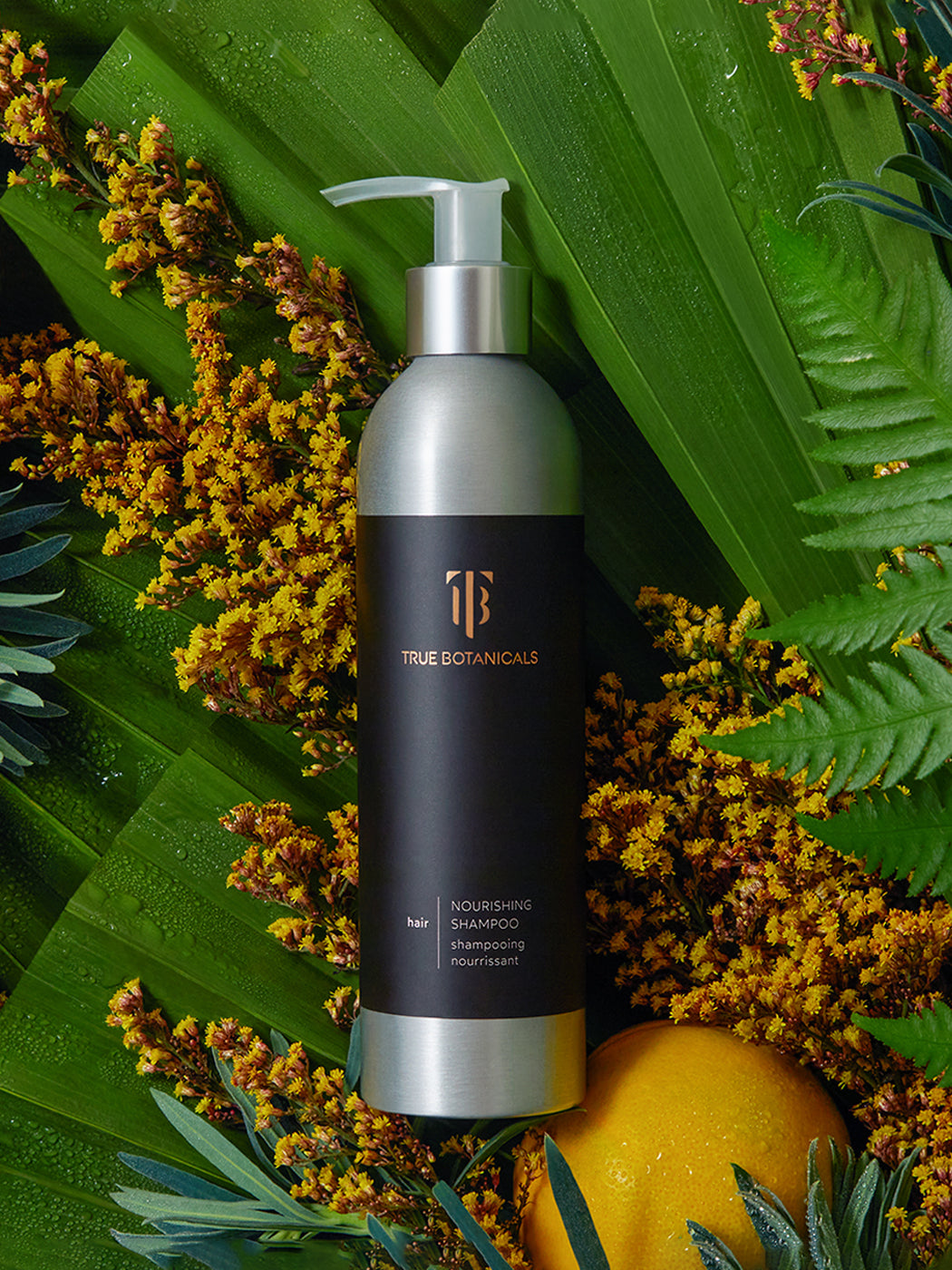 Finding a natural shampoo that doesn't dry out our hair has proven quite the challenge over the years, so we were very excited to come across the True Botanicals shampoo.
This antioxidant-packed, hypoallergenic shampoo is suitable for all hair types and promises a "luxurious lather that cleans without stripping."
The shampoo is 100% sulfate-free, instead, it uses a coconut-derived surfactant, green tea seed oil, aloe leaf extracts, and meadowfoam seed oil to ensure your hair and scalp are ultra-nourished.
For fragrance, the True Botanicals shampoo utilizes "bright citrus and subtle floral notes" to "enchant the senses."
The True Botanicals shampoo is rated 4-stars across 220 reviews, with one reviewer claiming the shampoo "saved me!" Another commented on how the shampoo "suds well and cleans my hair with one wash." A third stated this is the "best shampoo ever!"
Negative reviews of this product suggest it can dry out your hair and customers needed to use a lot of True Botanicals conditioner to counteract this. However, these reviewers are in the minority, and most seem thrilled with the results of this natural shampoo.
True Botanicals Chebula Extreme Cream Review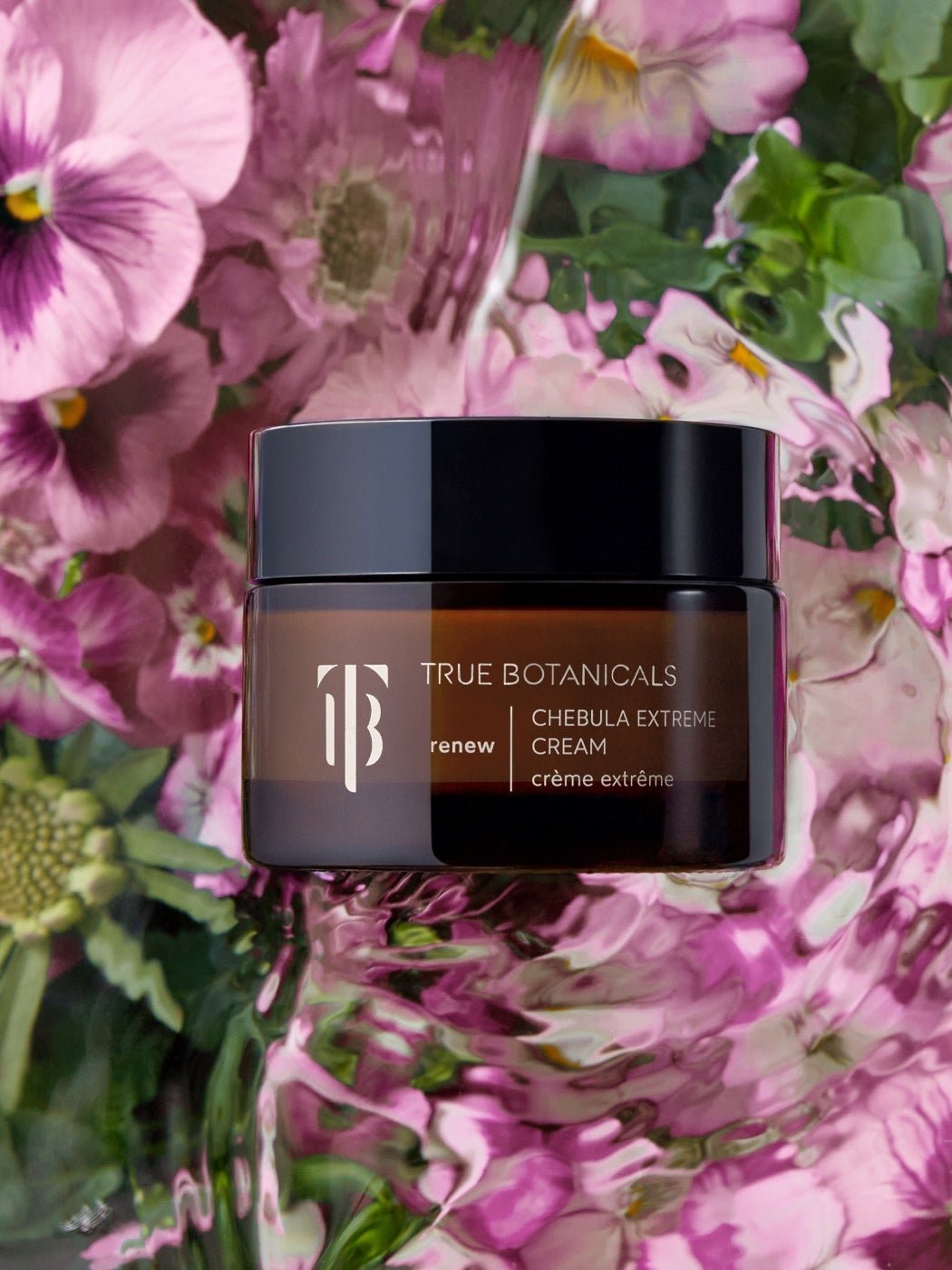 True Botanicals' daily moisturizer, Chebula Extreme Cream features "anti-aging superpowers" to provide the ultimate hydration, antioxidant benefits, and a skin barrier boost for a "moisturizing triple threat!"
The key ingredient in this cream is, unsurprisingly, chebula; an antioxidant known to be one of "the most bioactive, photostable, broad-spectrum, cascading antioxidants" available.
This wonder-plant targets five of the most common signs of aging, giving your skin everything it needs to achieve its softest, most dewy, subtle appearance ever.
Alongside chebula, you'll find key ingredients such as acerola cherry and wild pansies that also aid in skin hydration, moisturization, brightening, and soothing.
What's more, the cream is completely free from any harsh waxes or other nasties that can clog pores and/or lead to breakouts.
Again, True Botanicals Chebula Extreme Cream boasts over 4-stars across 89 reviews. Reviewers comment how the cream keeps their skin "hydrated and protected all day," "the texture is divine," and they "love the scent and texture."
One reviewer noted that their age spots have virtually disappeared and another called it their "secret to dewy, glowing skin."
The very few negative reviews we spotted mentioned the scent may be a little strong, while another stated the cream is "not made for oily/acne-prone skin."
True Botanicals Vitamin C Booster Review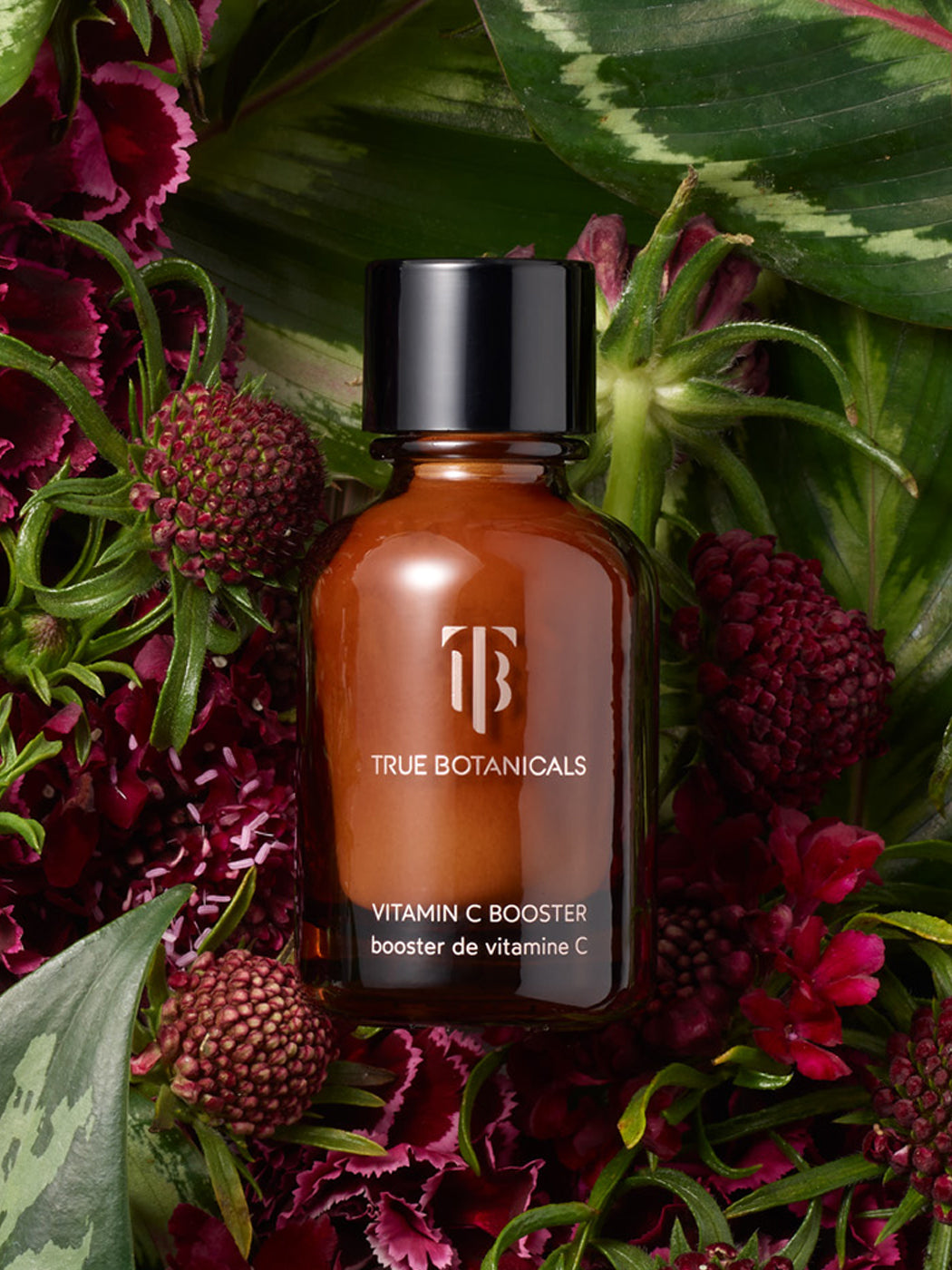 Designed to fight fine lines, wrinkles, dullness, dark spots, and other signs of aging, the True Botanicals Vitamin C Booster is an Into The Gloss Top 25 Award Winner and has plenty of 4/5-star reviews to boast about!
The innovative formula combines Vitamin C with Ferulic Acid to protect the integrity of your skin and support surface skin cell turnover. This should result in clearer, smoother, more toned, and brighter skin.
To avoid degradation, the True Botanicals Vitamin C Booster is supplied in powdered form. Simply add a little to your favorite water-based serum or moisturizer to "supercharge" your skincare routine.
As we've come to expect from True Botanicals, the True Botanicals Vitamin C Booster is rated 4-stars across 374 reviews. Customers state the Booster "helped with the overall brightness of my skin and with sunspots," with "amazing results within 2 weeks."
One reviewer stated they were "worried about how expensive the product was but it's worth it… I'm noticing my skin become unclogged and brightness come out I haven't seen with other products."
We agree it's not the cheapest booster on the market, but it seems that a little goes a long way, and one bottle should last a long time. And the results speak for themselves when it comes to justifying the expense!
True Botanicals Resurfacing Moisture Mask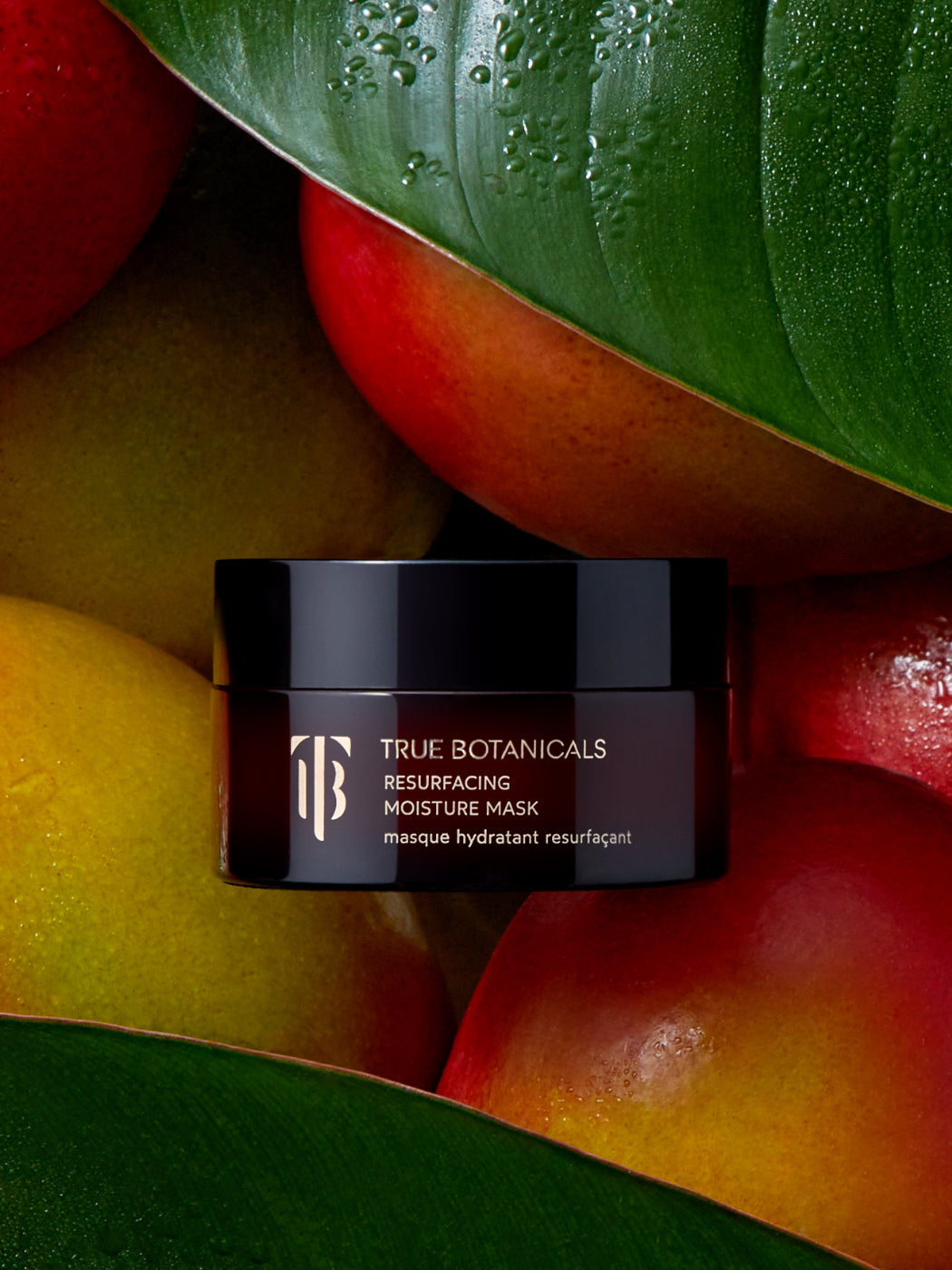 The True Botanicals Resurfacing Moisture Mask is described as "a facial in a jar." With key ingredients including lactic acid, avocado butter, and astaxanthin, the mask "moisturizes as it exfoliates" to reveal "smoother, glowing skin in just 5 minutes."
And yes, we know we're quoting a lot from the product description, but can you blame us?
As with most True Botanicals products, the True Botanicals Resurfacing Moisture Mask is suitable for all skin types, although the brand notes that if you have rosacea or sensitive skin you should only use the Mask once a week.
Again, this product receives an impressive (and expected) 4-stars across 241 reviews. One of our favorite taglines states "my face is smiling," which is exactly the response we dream of whenever we pick up a face mask!
We also noticed the word "amazing" used in almost every review, along with one reviewer who claimed she saw "instant results after the first use." What more could you ask for?
That said, we did spot a few 1-star reviews from customers who found the product gave them a rash, red spots, bumps, or allergies.
One reviewer advised not to use this mask with RetinA, which seems like sound advice. We also noticed a 3-star review from January 2021 that suggests True Botanicals reformulated this product, leading to a less effective exfoliation.
True Botanicals Reviews from Customers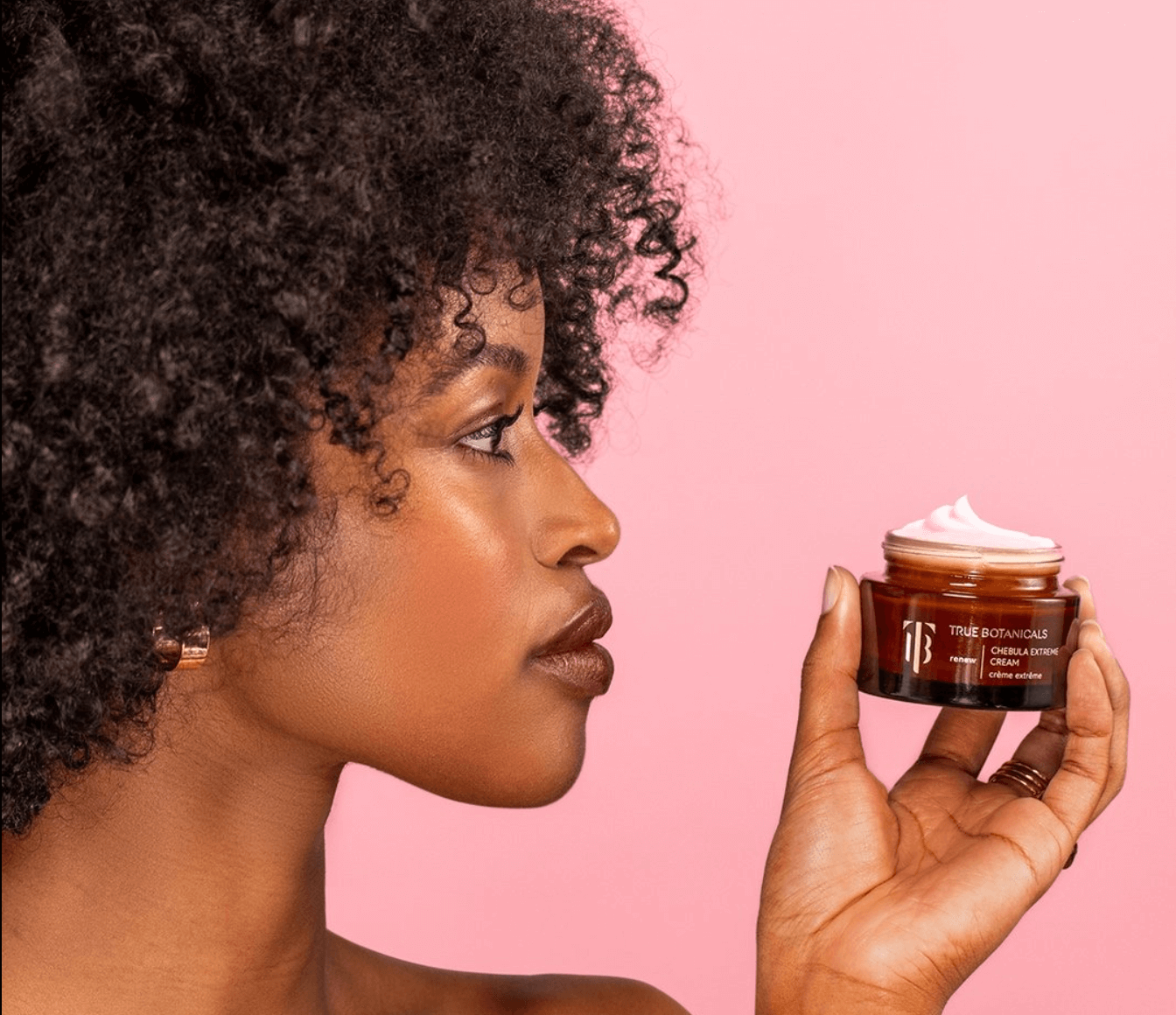 True Botanicals seems to be fairly transparent when it comes to publishing customer reviews on its own website, which is not something that can be said of every brand!
All the products featured in our True Botanicals review boasted impressive 4+-star reviews, along with before and after headshots of real customers to verify the results they claimed to have received.
But we never just look at customer reviews on a brand's website. We like to check independent review sites too, to make sure customers are really getting the best products!
We noticed that True Botanicals has an Amazon store. This is a great place to find real-life customer reviews, and we were particularly happy (if unsurprised) to find the brand displays the "Climate Pledge Friendly" badge that we've started to look for in recent years.
Looking at the reviews for the True Botanicals Amazon range, we didn't find any products with less than a 4-star rating. And many True Botanicals reviews echoed the statements we found on their own website.
Turning to Facebook, True Botanicals scores 4.1-stars across 91 reviews. Positive reviews comment on how the products "smell great, help control adult breakouts, and [the customers'] face isn't flaky or dry anymore."
What Other Said
Another reviewer stated the products "completely improved my previous face skin issues… My skin has never looked better or younger."
On the other hand, we did spot a few negative Facebook True Botanicals reviewers who had had trouble contacting the customer service team. It seems that many customers have had emails go unanswered and/or have experienced significant delays with shipping.
While a True Botanicals rep has responded to some customer complaints on this platform, most have gone unanswered – which is a little concerning when the unanswered complaints refer to poor customer service!
Sign Up for True Botanicals
Whether you want to speed up the checkout process, view/track your orders, or benefit from exclusive True Botanicals promotions, it's well worth creating an account.
You can also become a True Beauties Member to get "your most gorgeous skin at the very best value."
True Beauties will benefit from exclusive member savings, free US shipping, free gifts, early access to sales, as well as ensuring you never run out of your favorite True Botanicals products.
Where to Buy True Botanicals Products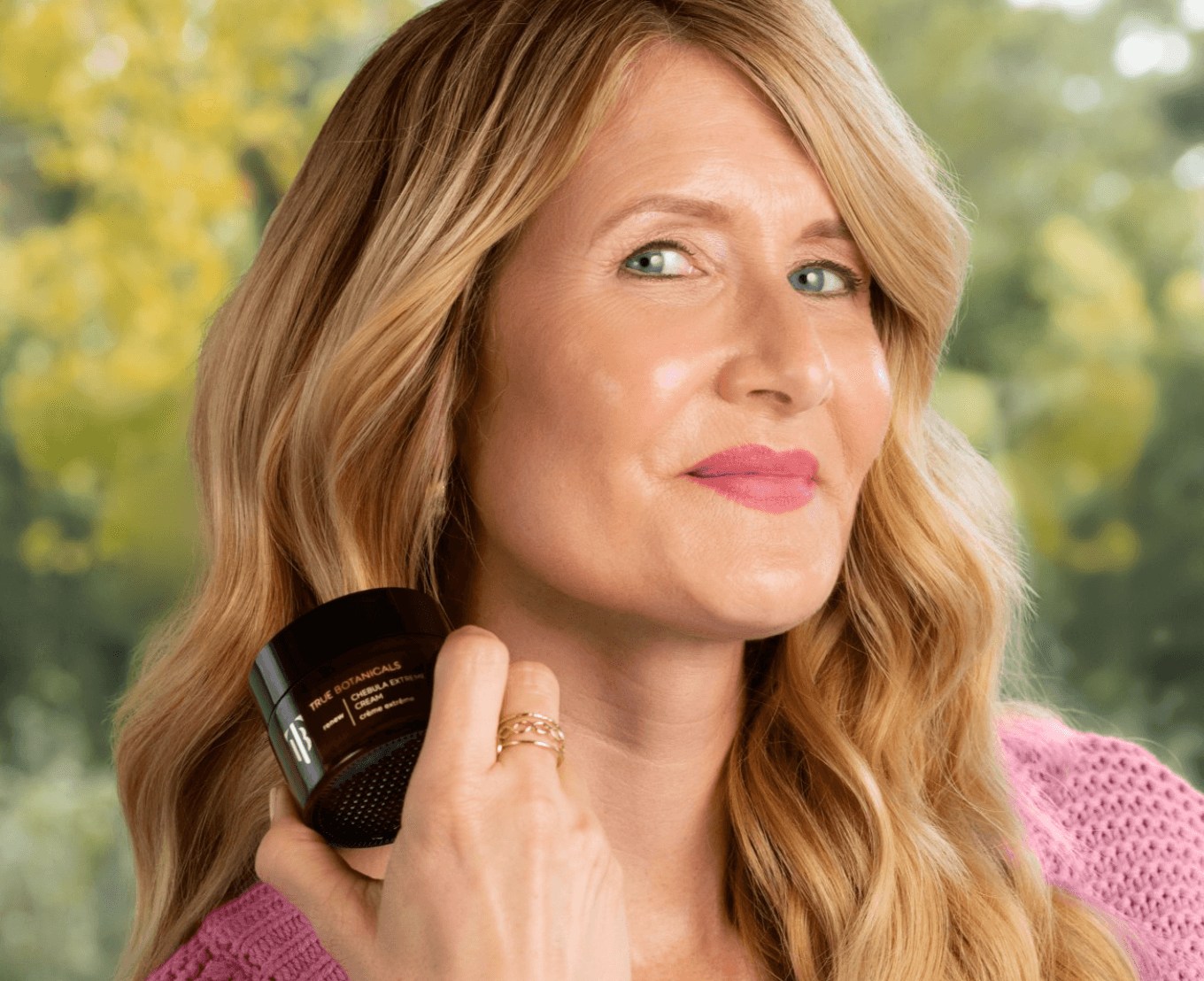 Naturally, you can pick up anything from the True Botanicals range from truebotanicals.com.
True Botanicals products are also available in-store at selected Nordstrom locations within the US. Find your nearest with the handy Store Locator.
You can also pick up select items from the True Botanicals range at authorized stockists, including Nordstrom (in-store or online), Amazon, and Goop.
True Botanicals has also expressed interest in adding more authorized retailers, so keep an eye out! One rumor that we're particularly excited about is a True Botanicals and Sephora collaboration.
True Botanicals Shipping and Return Policy
True Botanicals offers free standard shipping on US orders over $40 or free international shipping on orders over $150. Orders are generally processed (by hand!!) within 24-72 hours. You can track the status of your order and shipment via your True Botanicals account.
If for any reason you're unhappy with your True Botanicals order, the company offers a 30-day guarantee. You can initiate a return via the True Botanicals' returns center or by emailing [email protected] if you've ordered a bundled product.
True Botanicals Promotions & Discounts
When writing our True Botanicals review, the brand was running a Limited Time Offer of 2 free products with your first order.
We were also offered a 10%-off of our first order in a pop-up banner when we first loaded the page (it's unclear whether these promotions can be used together).
Customers may also want to sign up to the True Botanicals mailing list for access to exclusive True Botanicals promo codes, discounts, product news, top tips, and much more.
Another fantastic way to receive True Botanicals promo codes and discounts is to become a True Beauties Member. Members will receive multiple benefits including 15% off any subscription shipments, free skincare gifts, early access to sales, and more.
Members will also receive an invitation to join the True Botanicals VIP Community.
Contact True Botanicals
True Botanicals doesn't offer many ways to get in touch – just an email address: [email protected].
We suspect this is the reason many dissatisfied customers commented on poor customer service: it can be difficult to stay on top of a busy email inbox, and the company does not provide alternative contact options!
That said, we did find a potential live chat via True Botanical's Facebook page.
However, despite their operating times being stated as Monday to Friday, 10 am – 5 pm (no time zone mentioned), the store was listed as "Closed" when we tried to test this communication method for our True Botanicals review, so we can't comment on how effective it is.
True Botanicals Review: Editors' Verdict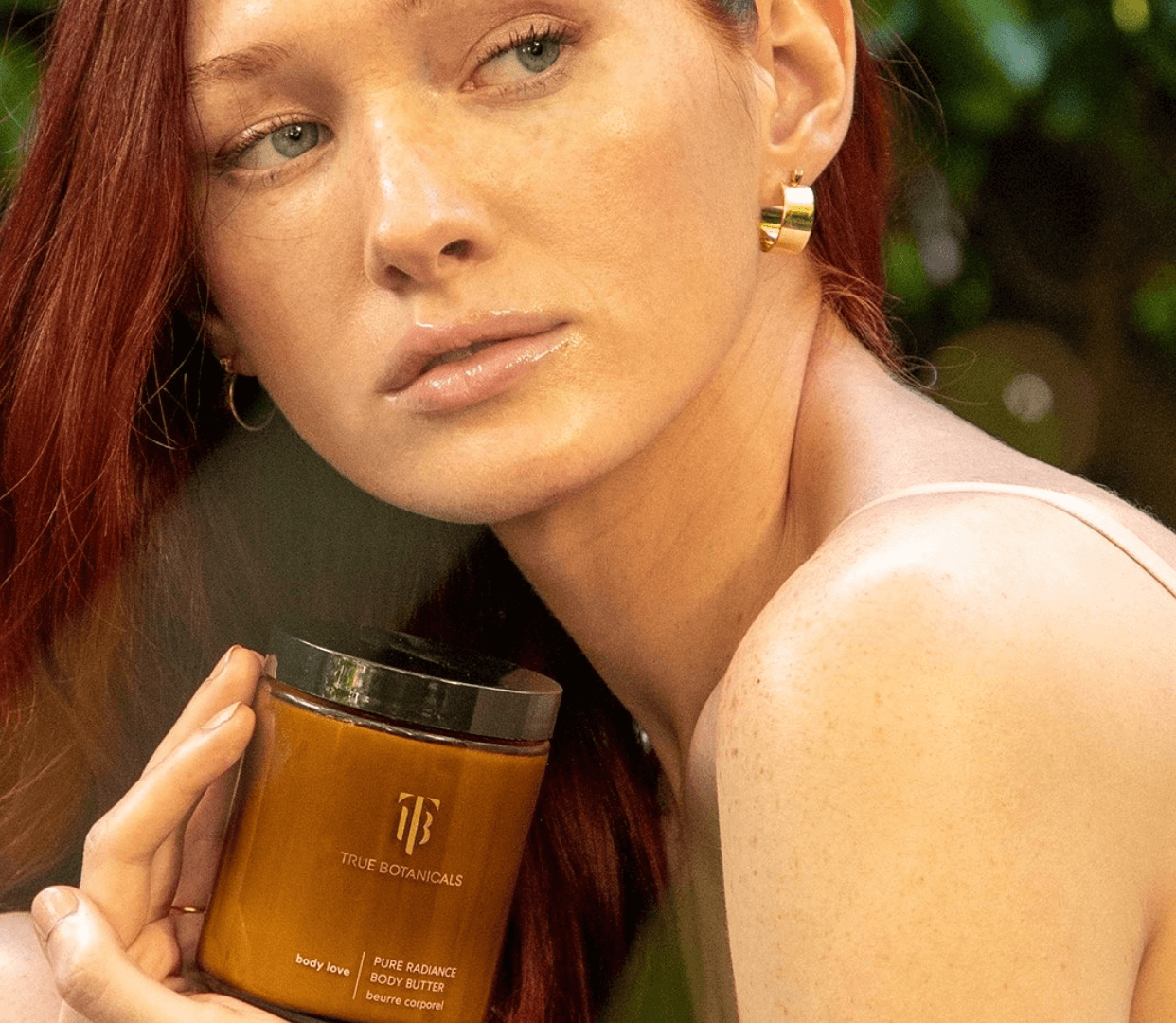 As desperate as we are to find a holistic, ethical, natural skincare brand that actually brings the promised results, we're always a little skeptical about whether they really can tick all our boxes… However, following our True Botanicals review, we think we might have found the one.
From product descriptions to customer reviews, every True Botanicals product we looked at suggests these products really are the cream of the crop.
We love the scents infused in almost every product and were particularly impressed that the True Botanicals shampoo seems to offer an effective wash without drying out the hair for most users (something we've struggled to find before).
Best selling products like the True Botanicals Pure Radiance Oil are well-known in the beauty industry, with celebs, influencers, and real users alike raving about the almost immediate effects of this oil. It seems it benefits every aspect of skincare, and there's really nothing to fault it!
And sure, the True Botanicals range is arguably a little pricier than we like paying for skincare. However, with such indisputable results and many reviewers commenting on how long the products last, it does sound like a worthy investment.
A Few More Thoughts About This True Botanicals Review
Plus, there are plenty of True Botanicals promo codes, sales, and offers to float about that make us feel confident that we would be able to get a great deal to make the shock of a high expense worthwhile!
Overall, we're pretty sold on the True Botanicals range. We'll be taking the skincare quiz as soon as we finish writing up this True Botanicals review and are excited to finally enjoy a skincare routine that's 100% natural, biocompatible, clinically proven, vegan, environmentally friendly, and all those other lovely keywords.
Still looking for your perfect cosmetic brand to look and feel better? Consider reading our popular beauty brand reviews of Love Goodly Review, The Truth Beauty Company Review, Laurel Cosmetics Review, and Innersense Review.
True Botanicals FAQs
What is MADE SAFE®?
MADE SAFE® is an independent, third-party certifying body that verifies skincare products and formulas are made without over 5,000 known toxic ingredients. It's known for being the most comprehensive safety standard available.
Are True Botanicals products cruelty-free?
Yes. In addition to being MADE SAFE® certified, all True Botanicals products are also Leaping Bunny and PETA certified, so you can rest assured that not a single product involves a second of animal cruelty or contains any nasty ingredients.
Do True Botanicals use synthetic ingredients?
No. True Botanicals prioritizes wild-harvested or certified-organic products and takes the sourcing process incredibly seriously to ensure all ingredients are cultivated and processed in a way that's sustainable for the environment and local communities.
Only the highest-quality ingredients are selected for True Botanicals formulas, and every product is 100% free from fillers, harsh chemicals, or synthetic ingredients.
Instead, you'll find "plant-derived peptides, antioxidant-rich oils, soothing ceramides, and a myriad of other natural extracts" for a completely natural and effective skincare routine you can count on.
Are True Botanicals products vegan?
True Botanicals products are vegan-friendly and contain no animal derivatives.
In the brand's FAQs, we did note the Everyday Sheer Coverage was not suitable for vegans (contained pearl and silk powder), however, this product has since been discontinued.
Do True Botanicals offer an SPF?
Since True Botanicals discontinued Everyday Sheer Coverage, they no longer offer an SPF product.
However, the company advises anyone looking for an SPF to contact the customer support team, and we expect they will add another SPF product to their lines at some point in the future.