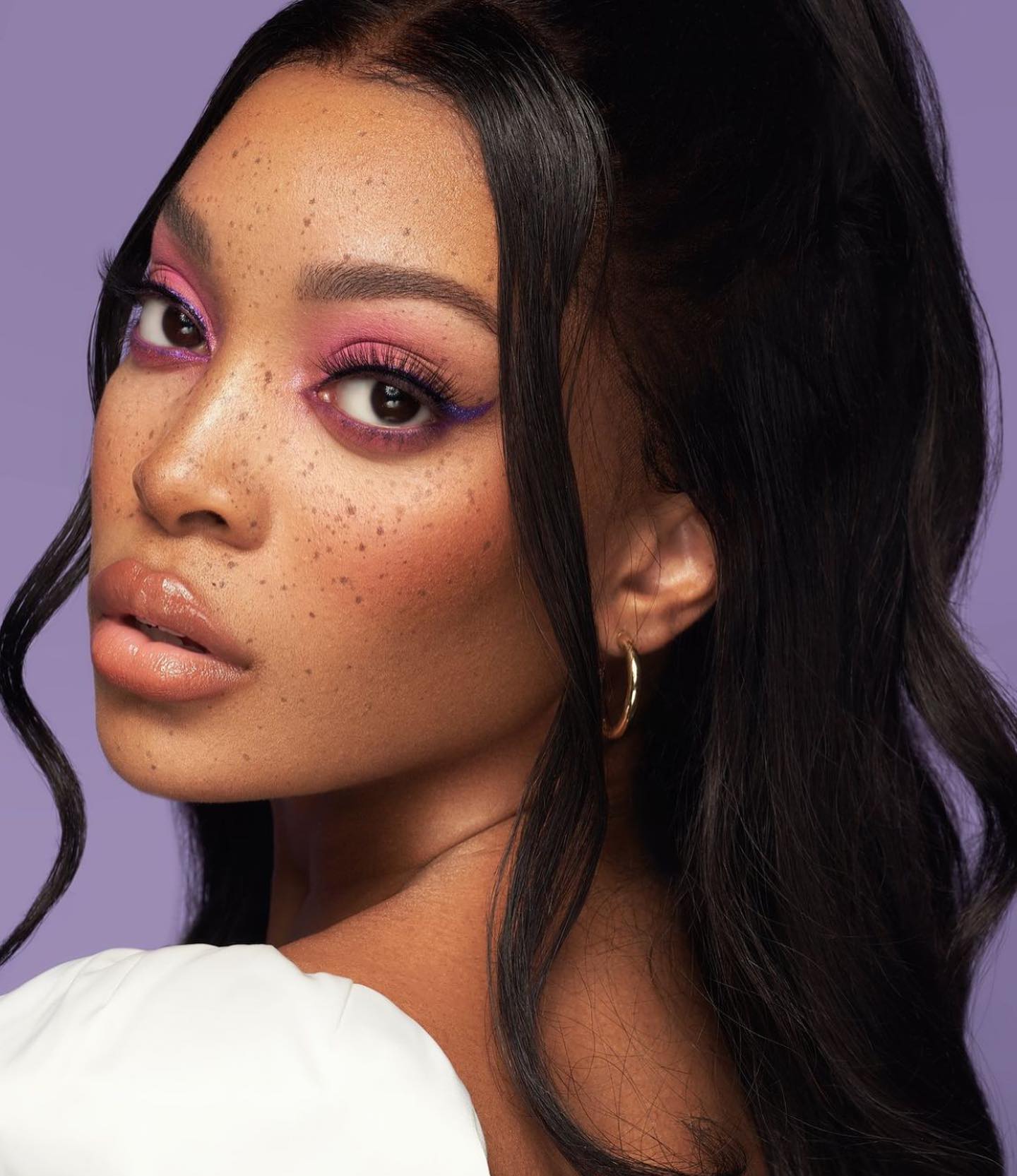 Glamnetic Magnetic Lashes started as an inspiration to be something great along with sleepless nights to achieve the idea. Currently, Glamnetic Lashes is the fastest emerging company around the globe and it's exploring new channels and markets every day. They care immensely about their mission to be the best in the industry and create products that resonate well with their customers. According to the Glamnetic review section, it seems that they've been successful at achieving this goal as the customers love the products. And why wouldn't they? The quality is the best in the beauty world and Glamnetic Lashes does its best to keep producing better products with each launch.
About Glamnetic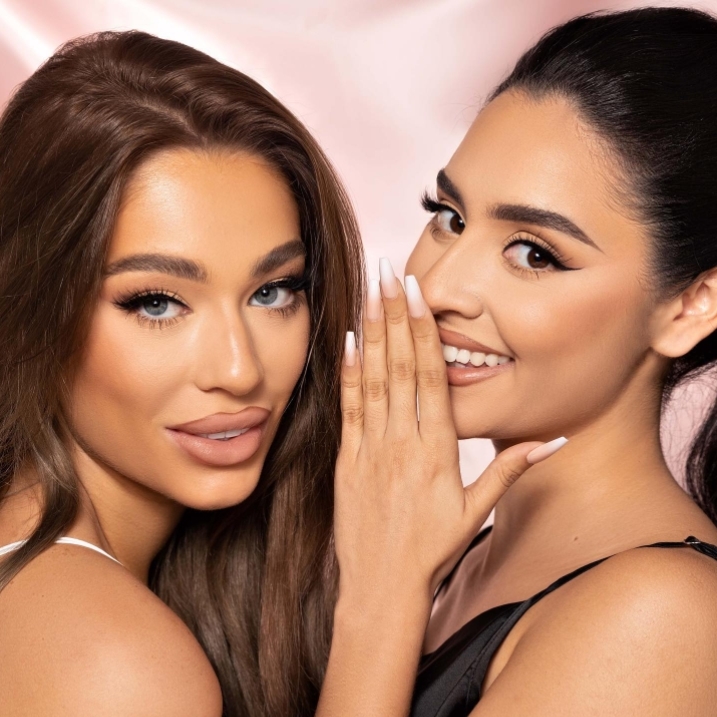 The success of Glamnetic magnetic lashes is truly something to be celebrated. The credit goes to the creator Ann and her team for keeping up with the demands of creating niche products that sell well. Glamnetic Lashes started with Ann achieving her dream of getting admission to her dream university UCLA (the University of California at Los Angeles).
She had gotten into pre-med and aspired to be a doctor. With her future being secured, she was climbing the ladder of success. However, something didn't seem to feel right to her even though everything was going according to her plan. She missed the creative and artistic side of her life and decided to pursue what was missing.
Glamnetic Overview
The discovery of her beauty products, especially lashes, completely transformed the way Ann looked at herself and beauty in general. The lashes made her feel confident and beautiful and made her makeup stand out. She knew then that if others could experience what she was, the beauty routine would turn into effortless fun.
Ann saw her niche when she figured out that even though they existed in the market, easily applicable magnetic lashes don't live up to their claim while being as stunning as the existing strip lashes. Ann wanted to explore this new opportunity for herself.
She began her journey of using her artistic talent for creativity into creating exceptional designs for magnetic lashes. She also worked hard on her formula for the eyeliner that would go along with the magnetic lashes to ensure that it works well and does what she claims.
With just a few thousand dollars to her name, Ann started her journey towards creating Glamnetic Lashes for every occasion from her small Los Angeles apartment and turned her company into a global phenomenon in under a year while the world battled a global crisis and a pandemic. Ready to get into our Glamnetic review?
Pros
Glamnetic Lashes are created from superior quality synthetic fiber and are cruelty-free as well as vegan.
The look of Glamnetic Lashes has a similar look as real mink lashes as in their lashes mimic the dimensionality, fluffiness, and curl as real mink lashes.
Glamnetic Lashes deals in numerous lashes of every kind including magnetic lashes, fake nails, magnetic eyeliner, and accessories for people.
Glamnetic Lashes provides their customers free shipping when they make purchases of over $30.
Their collection has grown over the years and includes a variety of styles such as vibrant selections to choose from like round, wispy, and, cat-eye as well as faux vegan mink or unique real.
You can use your Glamnetic Lashes over 40 times.
Lesser cost every time you wear them over traditional lashes.
The online Glamnetic Lashes website allows you to virtually try on lashes and take the lash quiz to see which one suits your needs.
Cons
There may be some challenges in gaining access to their customer service team.
Glamnetic Lashes have a learning curve that makes many people nervous to try them.
Some customers think that the price is too high.
Glamnetic Products Review
Our honest Glamnetic review has to involve talking about its products. Glamnetic magnetic lashes trust that they provide accessibility to effortless beauty and fun for everyone. Through the use of their innovative technology, their products are sustainable and are dedicated to delivering and creating what their targeted audience wants the most.
Tired of having to make a nail appointment over and over again every few months? Many people love the perfectly manicured nails look they get from a salon, but maintaining the upkeep gets difficult over time.
You can try Glamnetic Laches's fake nails and get the freshly manicured nails to look right at home for a fraction of the price. They're easy to apply and look fabulous in minutes.
You can purchase the accompanying tools and accessories that cater especially to Glamnetic Lashes. They have you covered with everything from small scissors that make trimming and shaping of your lashes easy to a special curler that makes your natural lashes as curly and fluttery as possible.
Get all the necessary tools and accessories required to create that stunning glamorous look easily.
Glamnetic Vibe Long Cat Eye Lashes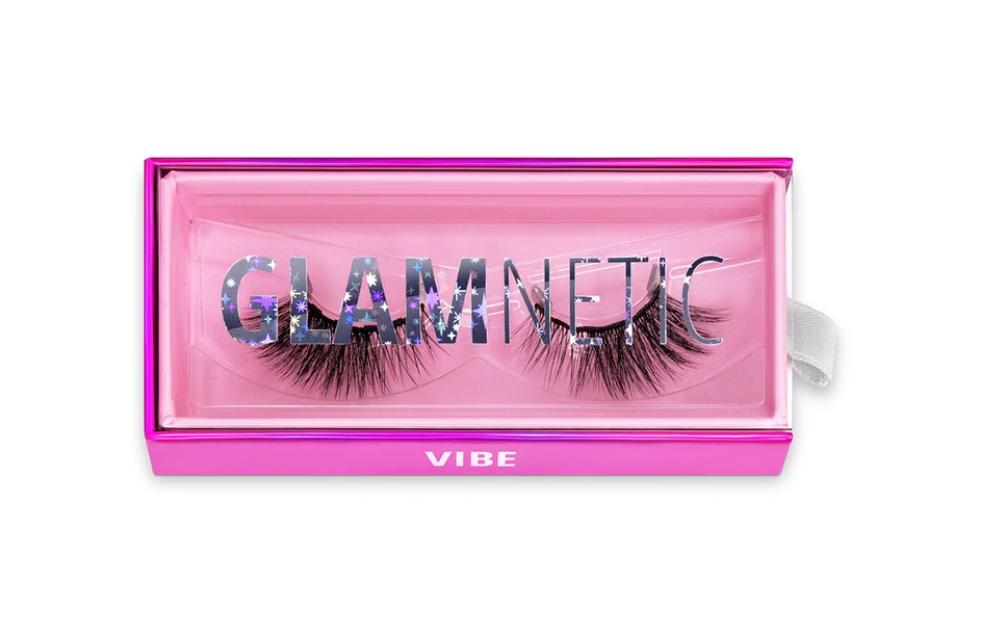 Glamnetic Vibe Long Cat Eye Lashes last long and have been put through an all-day wear test. These lashes are smudge-proof and waterproof with a ready-to-wear precut band. The curl is guaranteed to be of the highest quality available. Feeling the need to up your game in the romance department?
Fear not because Glamnetic has you covered with their Glamnetic Vibe Long Cat Eye Lashes that give you the confidence to woo anybody. At Glamnetic, they believe that cats are better at the art of seduction, hence cat eyelashes are smoothly stretched out with extended strands on the exterior, and they help elongate your eyes for a sharp foxy appearance.
You have numerous options to select from a variety of lengths to figure out the perfect dramatic look that suits your face. People who have used the Glamnetic Vibe Long cat Eye Lashes gush about the striking look it gives their eyes. The Glamnetic vibe never messes up your look and keeps you looking fresh all day long.
Glamnetic Venus Short Cat Eye Lashes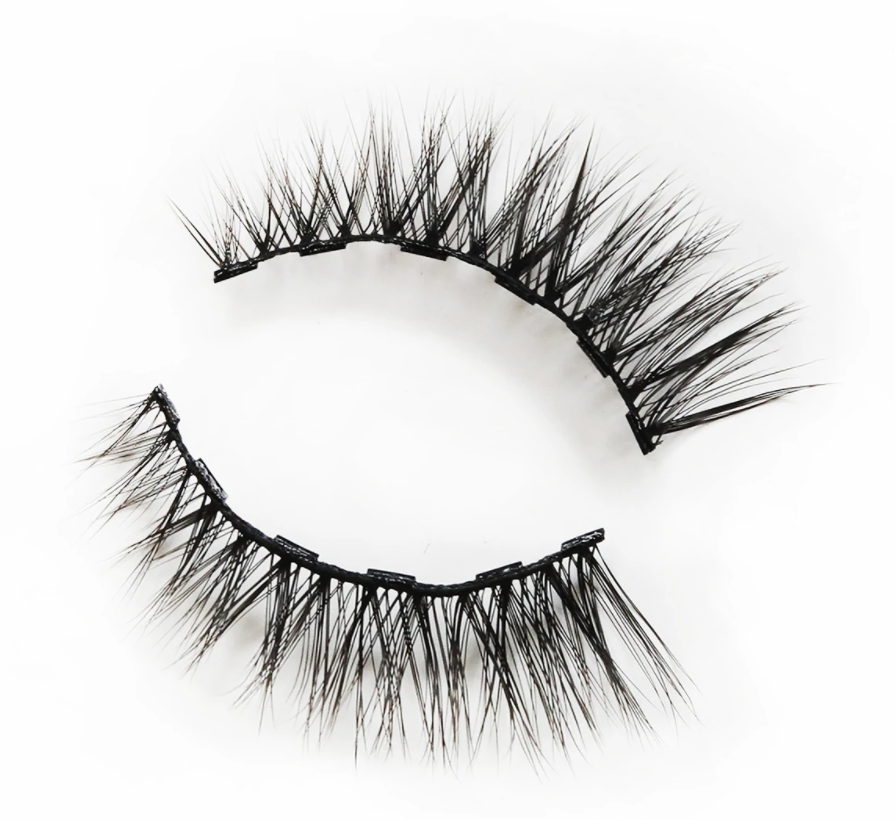 Glamnetic Venus Short Eye Lashes have been created taking into consideration that different people have diverse eye shapes. With that in mind, Glamnetic came up with the idea for their Glamnetic Venus Short Cat Eye Lashes to help people find the perfect shape that suits their eyes.
Whether you're searching for the finest lashes in a monolid eyes style or for rounded eyes, you'll find Glamnetic Lashes has you covered in all areas. The lashes are available in short, medium as well as long styles, so it's easy for you to choose from the variety of choices as per the occasion you need.
Whether you're looking for medium-sized lashes for a date night, or you need a foxy flair for your office parties or even a special occasion, Glamnetic Lashes has you covered for everything. Customers are always excited when they look over the many choices presented to them as it helps them decide which one to choose.
Glamnetic Nails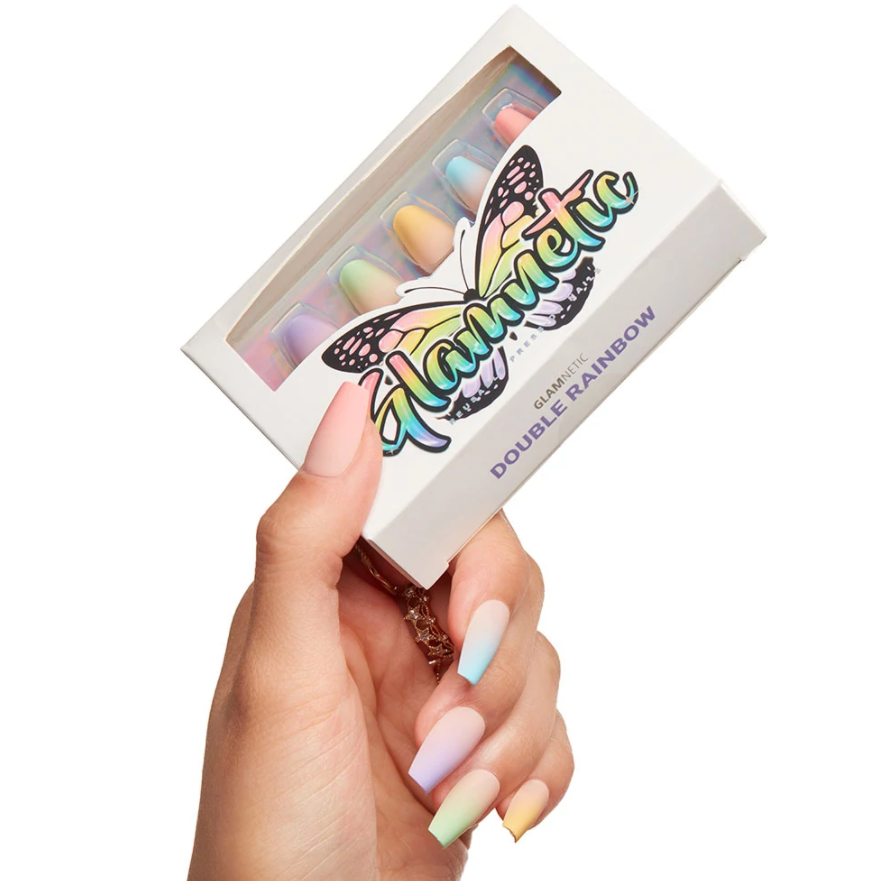 Too swamped with work or feeling too lazy to go to your nail appointment? Feel no remorse in ditching it and achieve the perfectly manicured nails look in no time with all the trendy styles from the coziness of your own house. You don't even have to dress up to go out. What could be better than getting a manicure in your comfy pajamas? It's 2022 and you need to up your nail game.
Glamnetic has you covered with the hottest trends of the year. You can experiment with all the different stylish nails that Glamnetic offers. You can't go wrong with their press-on nails. It's one of the best sellers and customers rave about the beautiful finish and long-lasting quality. Double Rainbow Glamnetic Nails are especially trendy at the moment and a good colorful manicure boosts up the mood.
As if it wasn't enough, Glamnetic recently came out with their coffee date collection! This is for all you coffee addicts out there who want to try something new and stylish for this season. You can find your perfect blend of whole latte love with these new press-on nails. It's a sure way to "espresso yourself" and attract attention. They're also a great ice breaker and start a conversation.
The Glamnetic Nail Reviews for the Glamnetic Nails were off the charts. Customers are really into creating customized nail manicures to express their personalities. It's the hot new trend.
Magnetic Liquid Eyeliner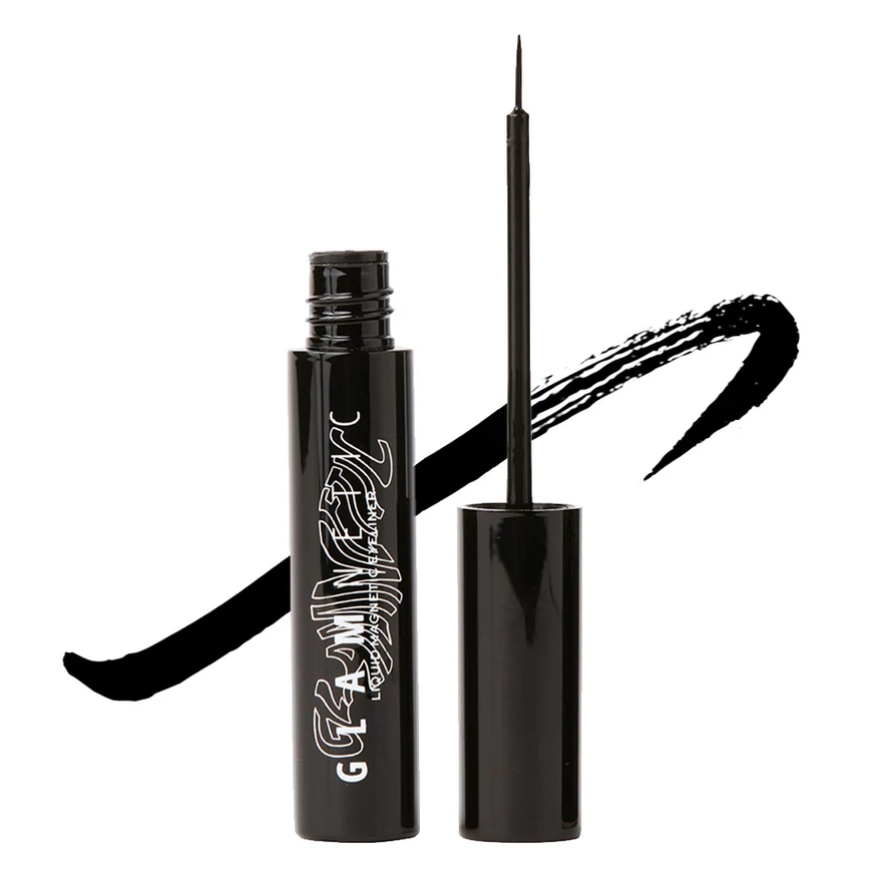 The Glamnetic Magnetic Liquid Eyeliner is the magical dose you need to keep your lashes on all day long. It's the glue that holds your dramatic look together.
It's the crucial answer for the most stress-free lash application. You don't have to wait forever for it to dry to apply the lashes. The Glamnetic magnetic lashes attach themselves beautifully to the Magnetic Liquid Eyeliner. This Magnetic Liner is popular amongst the customers. The advanced formula of the Magnetic Liner involves nominal wait and allows you to wear the lashes all day long without them coming off.
It's highly pigmented and available in brown and black colors. The small tip applicator stands out the application as the most perfect liner application ever. Making dramatic cat eyeliner has never been easier.
Customers are super impressed with the packaging as well as the formula of the Magnetic Liner. It's one of the few products that does exactly what it claims.
Soo Clean! Jumbo Pen Makeup Remover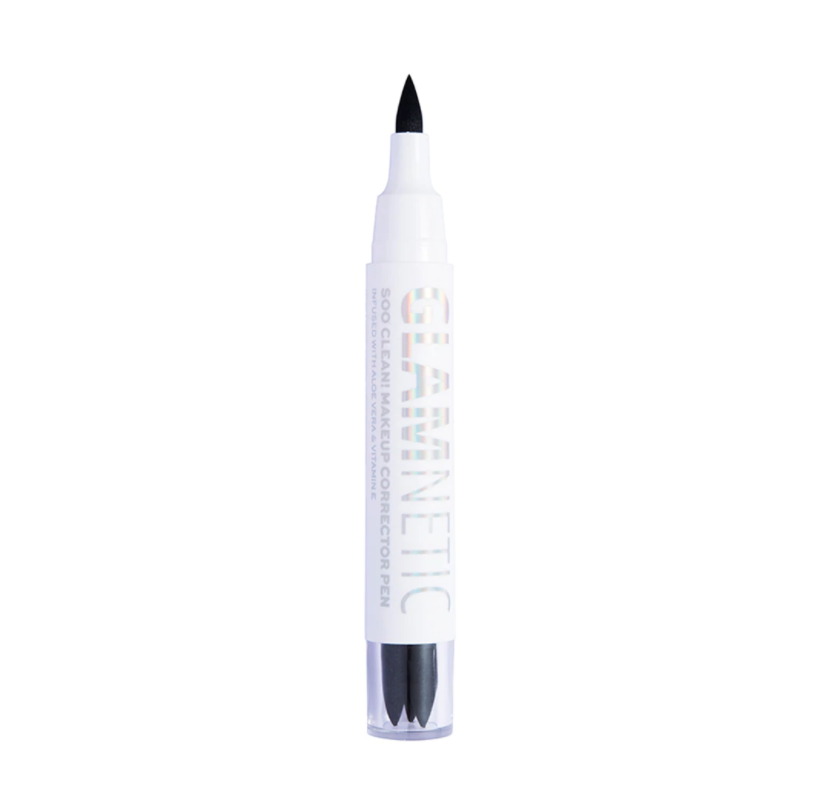 Making mistakes during makeup application is inevitable. It's something that happens to everybody, even the best makeup artists. Fear not for Glamnetic has you covered with their Soo Clean! Jumbo Pen Makeup Remover. You don't have to fear the liner smudges anymore for the Soo Clean! Jumbo Pen Makeup Remover takes care of it for you.
It's highly easy to use even for beginners. The pen is infused with Vitamin E and Aloe Vera which helps in soothing the skin while cleaning your makeup looks and mistakes. Each Soo Clean! Jumbo Pen comes with a dual-ended removable tip and 3 spare tips for maximum usage.
Customers are impressed with the formula of this product. They rave about how easy it is for them to clean up any mistakes made, which can be many for liners. The moisturizing and soothing quality of the pen is highly appreciated.
Glamnetic Reviews from Customers
Glamnetic reviews are extremely important as they help ease other customers into buying the products once they see that others are happy about the products. Customers are always happy to help out in explaining exactly how they like the products they've been using.
One such is a verified customer called Juniper B. She said, "Glamnetic products are amazing and my absolute favorite to use. They take into consideration the fact that Asian eyes are shaped differently and cater to our eyes as well. False lashes were always difficult to purchase as most were uncomfortable and would tear the natural lashes. This was highly dangerous as who wants to lose their lashes?"
She kept gushing over the Glamnetic Lashes. She continued, "It's always tricky to make makeup purchases online, but Glamnetic makes that super easy with their quiz which helps you choose the best lashes for your eye shape. The Glamnetic magnetic lashes were worn for an entire day and lasted all day long which was super impressive. They were also super comfortable to wear and didn't itch. Going to be ordering more lashes from Glamnetic"
Popular Alternatives to Glamnetic
What Others Said about Glamnetic
Another proven customer Karen T. said that Glamnetic Lashes were her absolute favorite lashes to use since she loves the drama they give her smokey eye shadows. The elongated look is super flattering and always gets so many compliments. She believed that "lashes should be lightweight and bulk down your lashes which is exactly what Glamnetic Lashes are! Their Livin' Lashes give a super subtle and cute look without being too dramatic. They're incredibly easy to apply even for a beginner and stress-free to apply."
Customers were awe-struck with the formula of the Magnetic Liner from Glamnetic. They couldn't believe that eyeliner could be so easy to apply. Jovana A. exclaimed, "Eyeliner has always been super difficult to apply, and hence it was something that was always skipped. Now the Magnetic Liner has made applying the winged cat eyeliner stress-free to achieve vivid looks. It keeps the lashes in place and lasts all day."
Sign Up for Glamnetic
As Ann continues to explore the magnetic lashes world, you may want to keep up with her journey. You can also keep up with all the new campaigns, discounts, and promotions, you can sign up for a Glamnetic account.
You can get 15% off your order by signing up for a Glamnetic account.
Where to Buy Glamnetic
Glamnetic is an online store and you can make your purchases directly from their website.
You can find Glamnetic magnetic lashes products at the Glamnetic Sephora online store and even on Amazon.
Glamnetic Shipping and Return Policy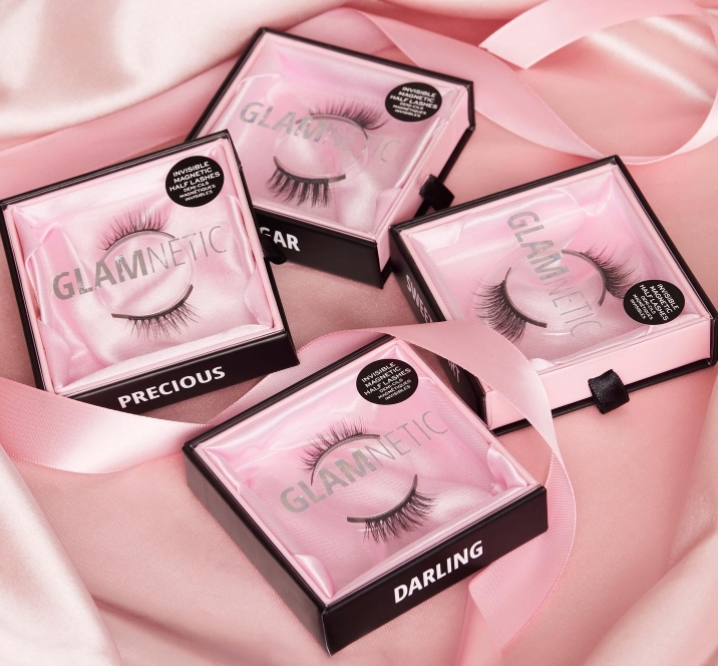 Glamnetic Shipping Policy
Almost all orders are shipped out of the Glamnetic warehouse within 2 working days. Normal domestic shipping takes 2-7 working days to be delivered.
Does Glamnetic ship orders internationally to the UK & EU? If so, how will orders be shipped?
Yes, Glamnetic ships orders to the UK & EU. To get your order to your designated country, Glamnetic has joined Passport Shipping and they're the official Sellers for all orders shipping to the UK for orders under £135 and orders to the EU for orders €150 and Under.
Glamnetic Return Policy
Glamnetic apologizes for the inconvenience caused. If you don't like your products and wish to return them, they have a 14-day money-back guarantee. Glamnetic wants its customers to adore its products but completely understands if customers require a different style.
Glamnetic Promotions & Discounts
If you're a student, then verify your student ID and get 15% off at Glamnetic online orders with Student Beans. You can enjoy this Glamnetic Discount Code and get fabulous products to try at discounted rates. Signing up is free. Sign up here to receive your student discount.
The Glamnetic Promo Code is a great deal to get some percent off on your orders. The discount goes up to 50% off on lashes and liners.
The Glamnetic Customer Service is always ready to welcome you with any further queries you may have regarding promos and discounts. Don't hesitate to reach out.
Glamnetic Customer Service
Do you still have questions after reading this Glamnetic review? Glamnetic Customer Service is applauded for its fabulously coordinated team that is dedicated to helping its customers in every way possible. The Glamnetic Customer Service team is in charge of making sure that customers query about shipping, and the update on their order status.
They also ensure that the customer's avail of all offers available on their websites such as gift cards, coupons, and promotions availability along with other discounts. The Glamnetic Customer Service team is always within easy reach for influencers who wish to collaborate with them and people who wish to sign up for the VIP Glam Fam.
Lastly, if you have any questions about the usage of their products, or how to care for them, you're always welcome to email them 7 days a week, and they'll reply within 24 hours. Here are all the necessary emails you're required to reach out to the Glamnetic Customer Service Team:
Glamnetic Review: Editor's Verdict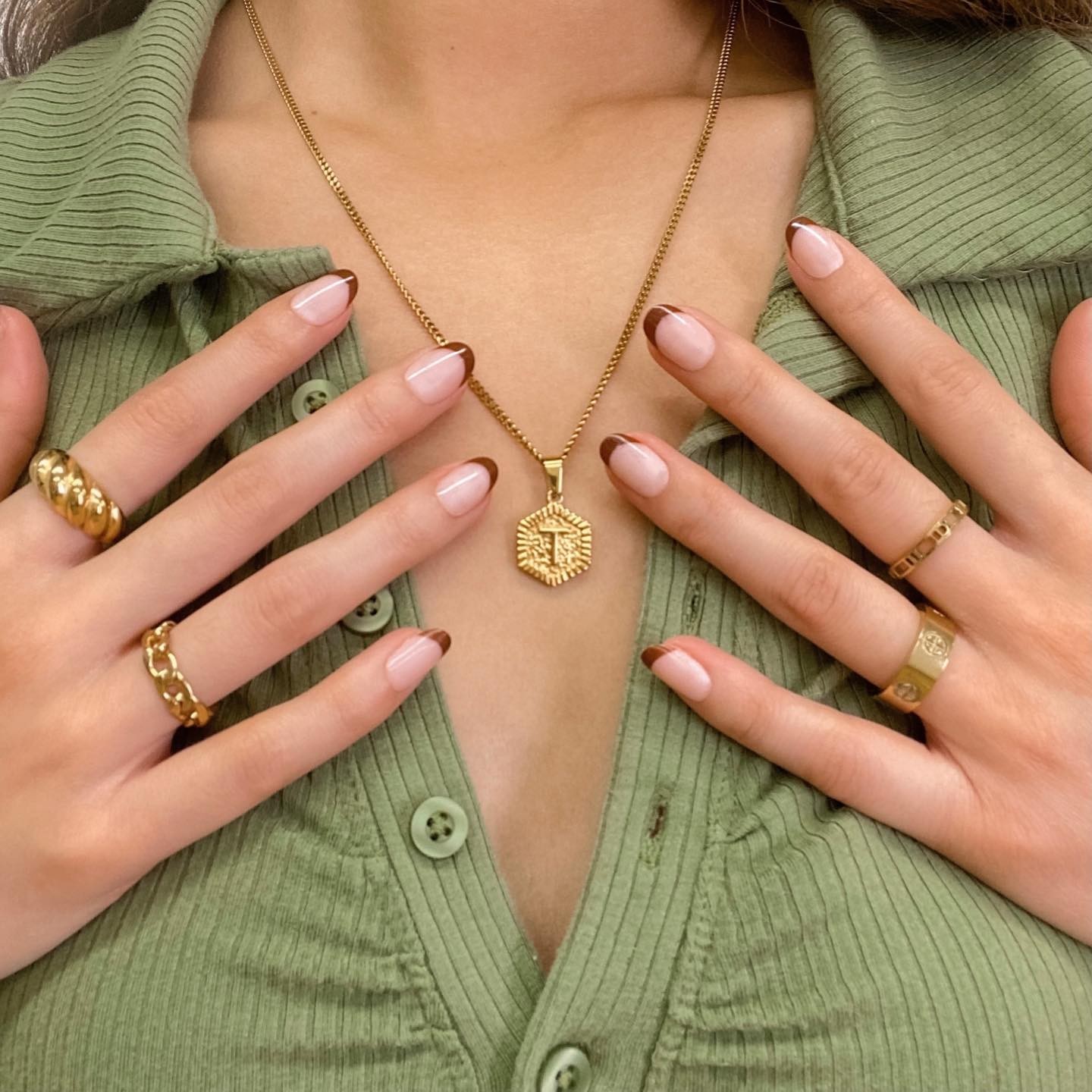 Customers really love to leave a good Glamnetic review which helps other customers decide to purchase from them. Glamnetic stands out even to someone who regularly experiments with different magnetic lashes.
Their state-of-the-art technology makes Glamnetic Lashes truly one of a kind. They stand out in the market with their innovative designs and a great magnetic liner formula that is easy to use.
Even people who are beginners with lashes find it easy to use Glamnetic magnetic lashes because you just have to put on the liner and the lashes grab onto it. It makes the process enjoyable to see it go from a normal to a glam look in seconds.
If you are looking for other beauty brands, make sure to read our popular brands reviews of Cult Beauty, ITEM Beauty, Sacheu, and SolaWave.
Glamnetic Lashes FAQ
What is the life expectancy of the eyeliner & the eyelashes?
Properly caring for your Glamnetic lashes can make them last up to 35+ times. Clean the magnets on the lash every time you use them and make sure to magnetize them back into their tray.
Using water with your lashes on should be avoided at all costs since that makes them lose their shape and curl. The eyeliner lasts up to 6 months after it has been opened.
Do magnetic lashes cause damage?
For the safety and health purposes of customers, they are recommended not to use the products with an existing eye condition. For your well-being, start by testing a small portion of your skin other than the eye to check if you have any allergic reactions to the products.
If not, you can proceed. If you feel any itching, remove the product immediately.
How to clean Glamnetic lashes?
To help clean your Glamnetic lashes, simply pull them off your eyes and use micellar water, waterproof makeup remover, or coconut oil. This assists in making your lashes last longer. It also allows you to wear your lashes again without causing any damage
How to remove Glamnetic eyeliner?
If you see leftover eyeliner clumps on the magnets of your lashes, you can lightly scrape it off with your nails on each magnet. If eyeliner stays on the eye, make use of micellar water, coconut oil, and waterproof makeup remover. The eyeliner should come off easily.