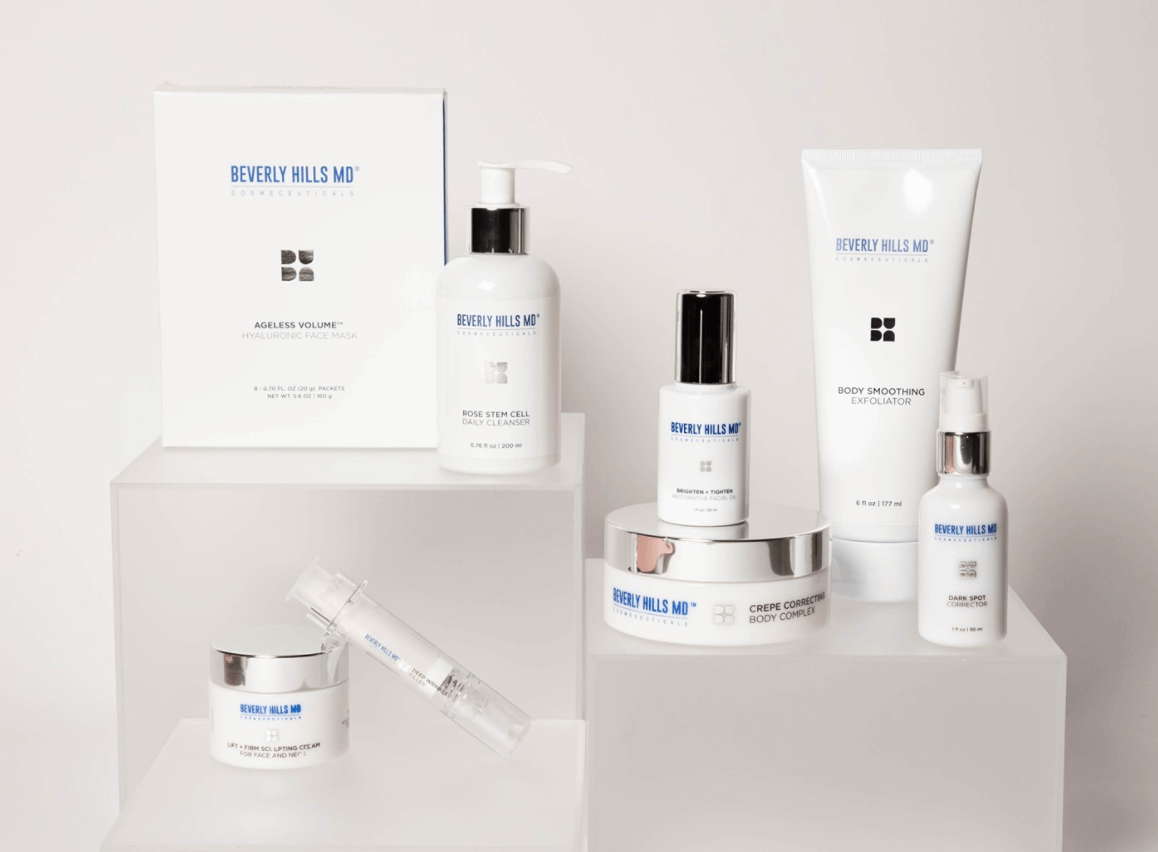 Headquartered in Beverly Hills, CA, Beverly Hills MD is one of the country's leading cosmetics brands that offer professional-grade skincare for your face and body. Their products prevent or treat even the most challenging skin problems. Their science-backed formulas, approved by the FDA and blended using the latest technology available, offer solutions to blemishes, dark circles, and wrinkles. With 19k followers on Instagram and 70k followers on Facebook, this brand is a favorite among Hollywood A-listers. We'll look at Beverly Hills MD reviews from people who have used their products to see what they think to help you in the decision-making process.
About Beverly Hills MD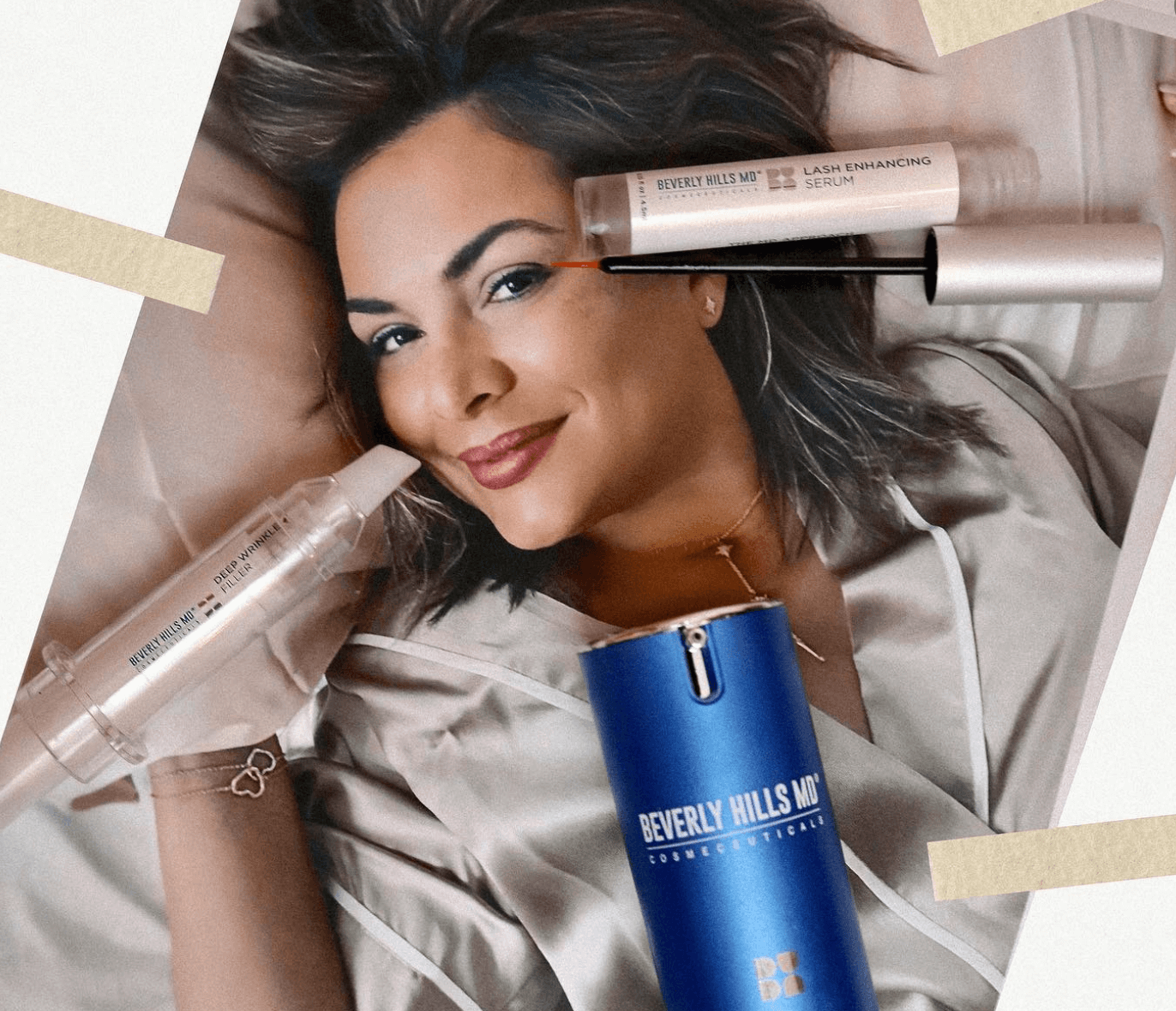 Beverly Hills MD's founders Payman Danielpour and John Layke are causing an uproar in talk shows, such as the entertainment and extra, with their products that are nothing if not genius. Do not question why popular magazines such as The Observer, E!
Online, and Allure magazine take note to write about the work of this cosmetics brand. It might bug you why this is so, well: John and Payman, best friends before becoming business partners, completed their plastic surgery at the Nassau University Medical Center, New York.
After training in the prestigious Long Island Plastic Surgical Group, the two quickly made a reputation for themselves within the cosmetic surgery field.
But, they finally decided to start their own skincare company in 2014 and chose the glamorous city of Los Angeles as their base for the brand, Beverly Hills MD. Inspired by their experience working in plastic surgery, their innovative formulations form unique and wondrous cosmetics.
You can bet on living your best life when you choose to use the brand's products, which they are passionate about.
Beverly Hills MD sells various serums, oils, moisturizers, masks, and supplements from their website.
Pros
The brand offers you a wide variety of skincare products to choose from
The company provides Beverly Hills MD vitamins- dietary supplements
It covers an innovative list of safe and healing ingredients
Their products have the backing of trained plastic surgeons
Sponsors a charity called Smile Train that helps fix children's cleft palates and lips
They give a 60-day money-back guarantee on all of their products
Cons
Does not offer international shipping
They provide a limited amount of information on shipping
Customers complain of their products being expensive
Beverly Hills MD Product Reviews
The brand offers a variety of serums, masks, moisturizers, supplements, and more. You can feel confident using their products because they are efficient and safe. That said, here are some of their bestsellers.
Beverly Hills MD Dermal Repair Complex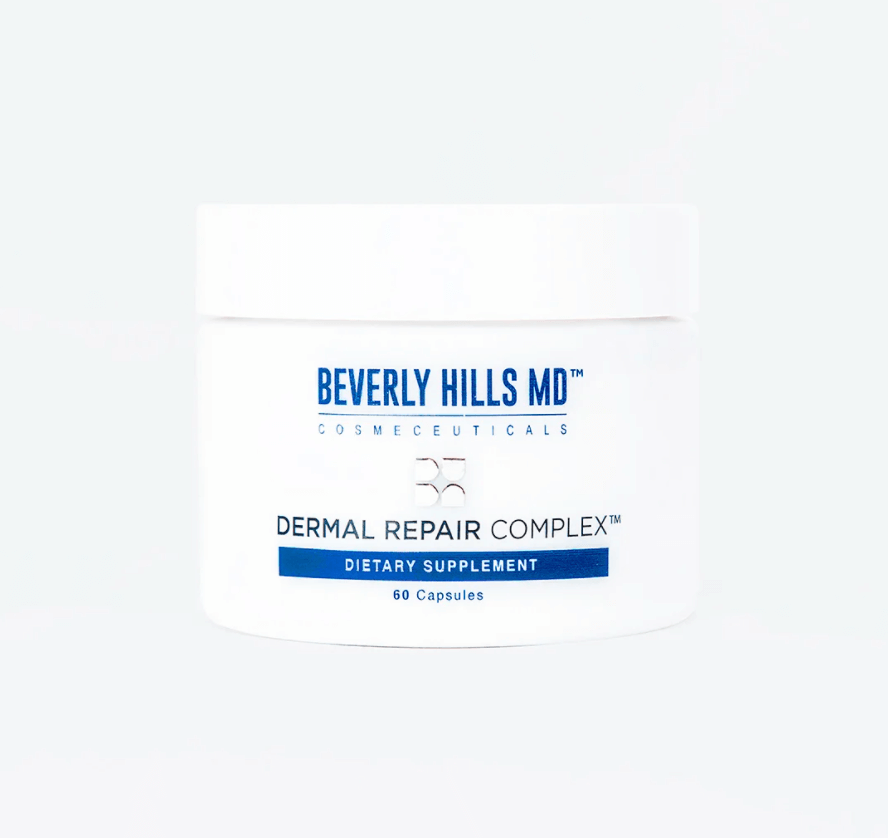 Change your diet for a few days and watch the tremendous change in your skin's glow by using Beverly Hills MD Dermal Repair Complex. Take these supplements twice a day for maximum results of eliminating skin-aging hormones.
Scientists at Beverly hills MD infuse dermal repair complex with a healthy blend of vitamins A and B, saw palmetto, hyaluronic acid, and hydrolyzed collagen.
Based on Beverly Hills MD Dermal Repair Complex reviews, customers use these supplements to fight wrinkles, sagging, and dullness; they help reinvigorate the complexion for a firmer and toned look.
Because these Beverly Hills MD supplements contain Saw Palmetto, they help reduce oily skin by decreasing androgen levels. The product can also balance hormone levels to combat hair loss.
Studies suggest that this ingredient supports prostate health and helps to prevent prostate cancer and BPH. Furthermore, Saw Palmetto can naturally boost your testosterone levels.
Beverly Hills Supplement reviews show that the product contains MSM, it strengthens keratin and reduces inflammation. Its anti-inflammatory properties allow the product to inhibit NF-kB, which is a protein complex that takes part in inflammatory responses in the body.
Also, it reduces cytokines production like interleukin 6 and tumor necrosis factor-alpha; these are signaling proteins associated with systemic inflammation. MSN also boosts your immune system and helps you stay healthy.
Vitamin A in this product boosts the production of elastin and skin-firming collagen, helping to reduce wrinkles and fine lines. Exposure to UV rays can result in spots and hyperpigmentation.
Luckily, this ingredient helps reverse this damage. It also stimulates fibroblasts and makes your skin more youthful and radiant.
You have the option of purchasing the tablet jars that contain 60 capsules each in three ways; 1, 2, or 3 jars.
Beverly Hills MD Eyebrow Serum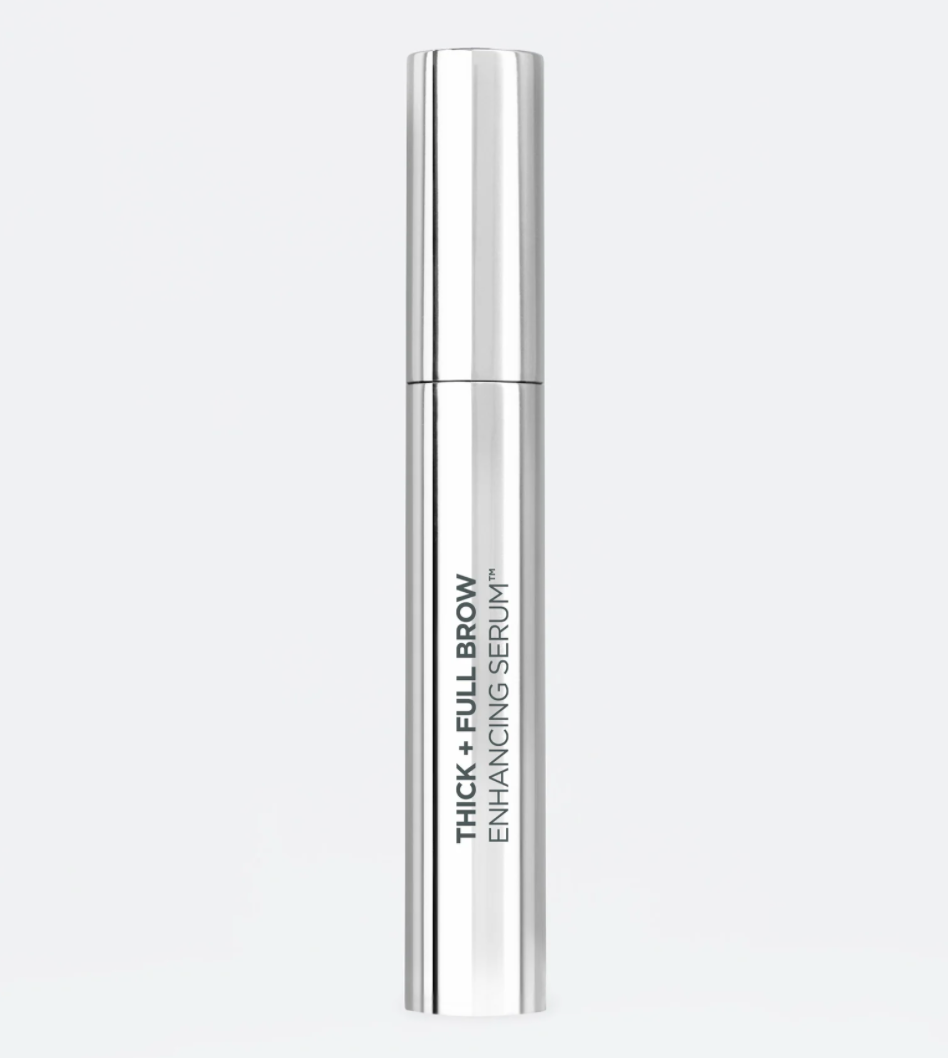 Try Beverly Hills MD developed thick brows called Thick + Full Brow Enhancing Serum solution for your eyebrows. Applying this Beverly Hills MD Eyebrow Serum twice daily will allow you to enjoy thicker, fuller brows.
This results from the added natural ingredients that stimulate hair follicles nourish the skin underneath and give you longer, fuller, and thicker brows.
Applying Thick + Full Brow Enhancing Serum is easy, but remember to apply it after cleansing your skin to avoid dirt or makeup to prevent absorption.
The product features Redensyl, a breakthrough ingredient that infuses your skin with nutrients that are known to support healthy growth.
It also contains Sympeptide, a peptide compound that supports keratin, which plays a major role in strengthening your brow hairs. Because it contains Capixyl, this blend of pure Red Clover Extract and pure Red Clover Extract peptides will help promote healthy hair.
Apple Extract is another ingredient found in this product, and it helps prevent the build-up of hair loss. Lastly, the product contains Micro-Keratin Amino Acids, building blocks molecules that penetrate your hair to make them stronger, thicker, and healthier.
Beverly Hills MD Lift Firm Sculpting Cream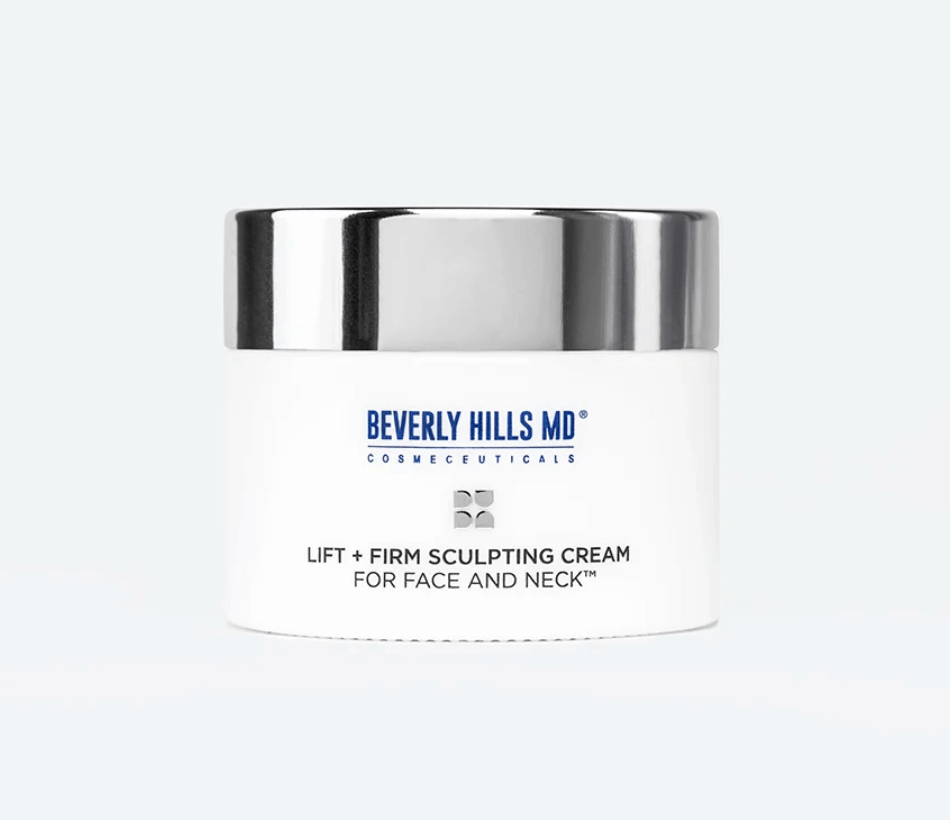 Designed to give you a tighter, firmer, and more lifted appearance, Beverly Hills MD Lift Firm Sculpting Cream combines highly-sophisticated active ingredients to create an intensive, therapeutic complex that reduces sagging skin by restoring skin's natural firmness, giving you a youthful defined sculpted look.
The components involved in making the cream include tightening extracts, amino acids, and collagen supporters.
The product features Progeline, an ingredient that supports skin's firmness and elasticity. It also contains Liftessence, which provides a skin tightening effect, leaving you with a smoother look.
Sculptessence and Silk Peptides work to give you a firmer appearance while promoting skin's elasticity and smoothness.
According to Beverly Hills MD reviews, customers love this product because the doctor-formulated blend does not interfere with any applied makeup, has no smell, and it's so smooth to apply.
The anti-aging cream is light and quickly absorbs, minimizes pores, and smoothens and hydrates the skin. This cream will just slow down the aging process.
Beverly Hills MD Deep Wrinkle Filler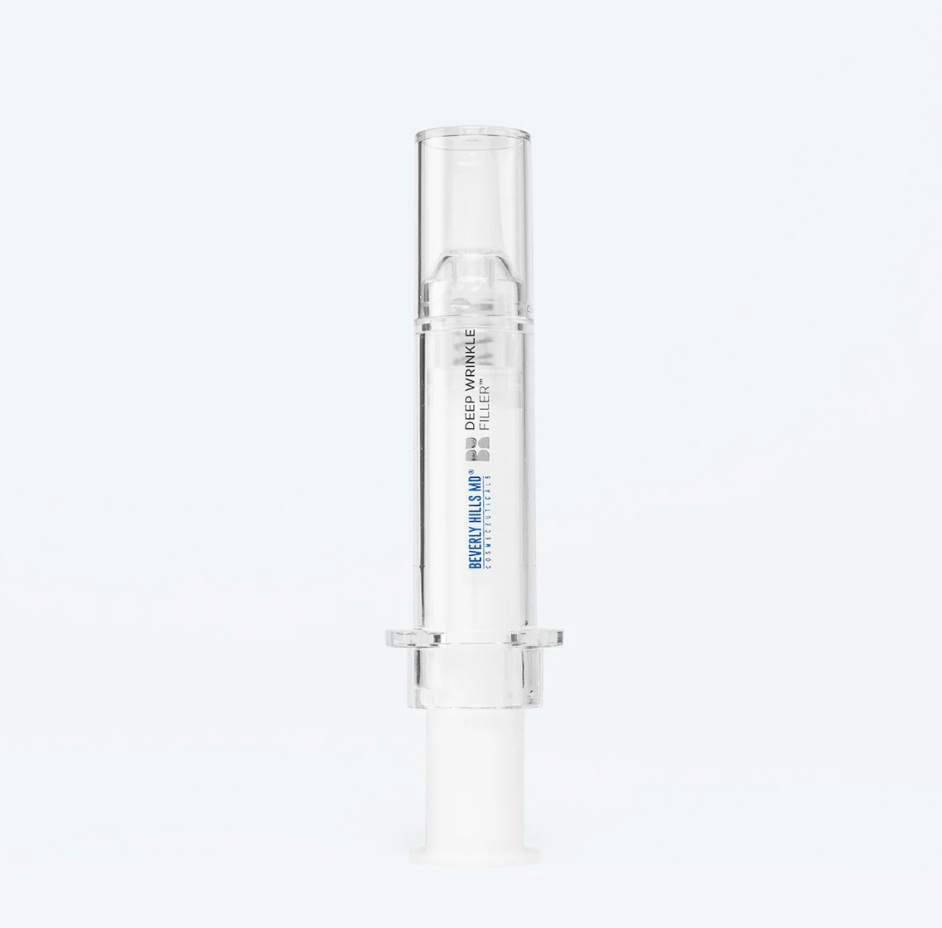 Formulated to erase the look of wrinkles, Beverly Hills MD Deep Wrinkle Filler is cleverly woven to simulate the effect of plastic surgery without the experience of the knife or related side effects and looks like a medical syringe.
Bio-lifting technology powers the formula in this filler, dramatically reducing the look of wrinkles and fine lines for instant and long-term results.
The Beverly Hills MD ingredients used to manufacture the deep wrinkle filler include a diamond powder, polymer blend, and tightened.
Diamond extracts are pretty uncommon in the skincare industry, but the addition of the ingredient deflects light from your creases, making them virtually invisible to the naked eye.
Wrinkle-smoothing Polymer blend is a blend of skin-like polymers that fill in the appearance of any wrinkles on contact, leaving you with a renewed and smooth surface throughout the day.
The Tightenyl found in this product is a special bio-lifting ingredient that helps to improve your skin's texture, giving you a youthful-looking skin surface.
Beverly Hills MD Rejuv-GH Timeless Beauty Concentrate
Please do not get confused; the Beverly Hills MD Rejuv-GH Timeless Beauty Concentrate is not a dietary supplement, although they look like pills. The brand directs you to apply the product by untwisting the capsule and squeezing out the locked serum.
The making of the capsule stems its inspiration from the "youth" hormone found in the human body.
Thanks to its infusion of holy basil extract, signal peptides, and hyaluronic acid, Beverly hills MD Rejuv-GH Timeless Beauty Concentrate supports the natural production of collagen in your skin's complexion.
The Rejuv-GH Timeless Beauty Concentrate allows your skin to shine and have an Instagram-celebrity glow while battling environmental damage and aging.
The product features rh-Polypeptide-7 (RHP7), which supports the production of fresh youthful skin cells and leaves you with a smoother, tighter, younger look. It also contains Holy Basil Extract, which is rich in rosmarinic acid and anthocyanins.
These two components work together to give your skin support from skin-aging environmental damage.
Because the product features hyaluronic acid, it provides your skin with deep plumping hydration. In turn, this reduces the appearance of fine lines while leaving your skin with a glowing, smoother texture and a moisturized finish.
Beverly Hills MD Customer Reviews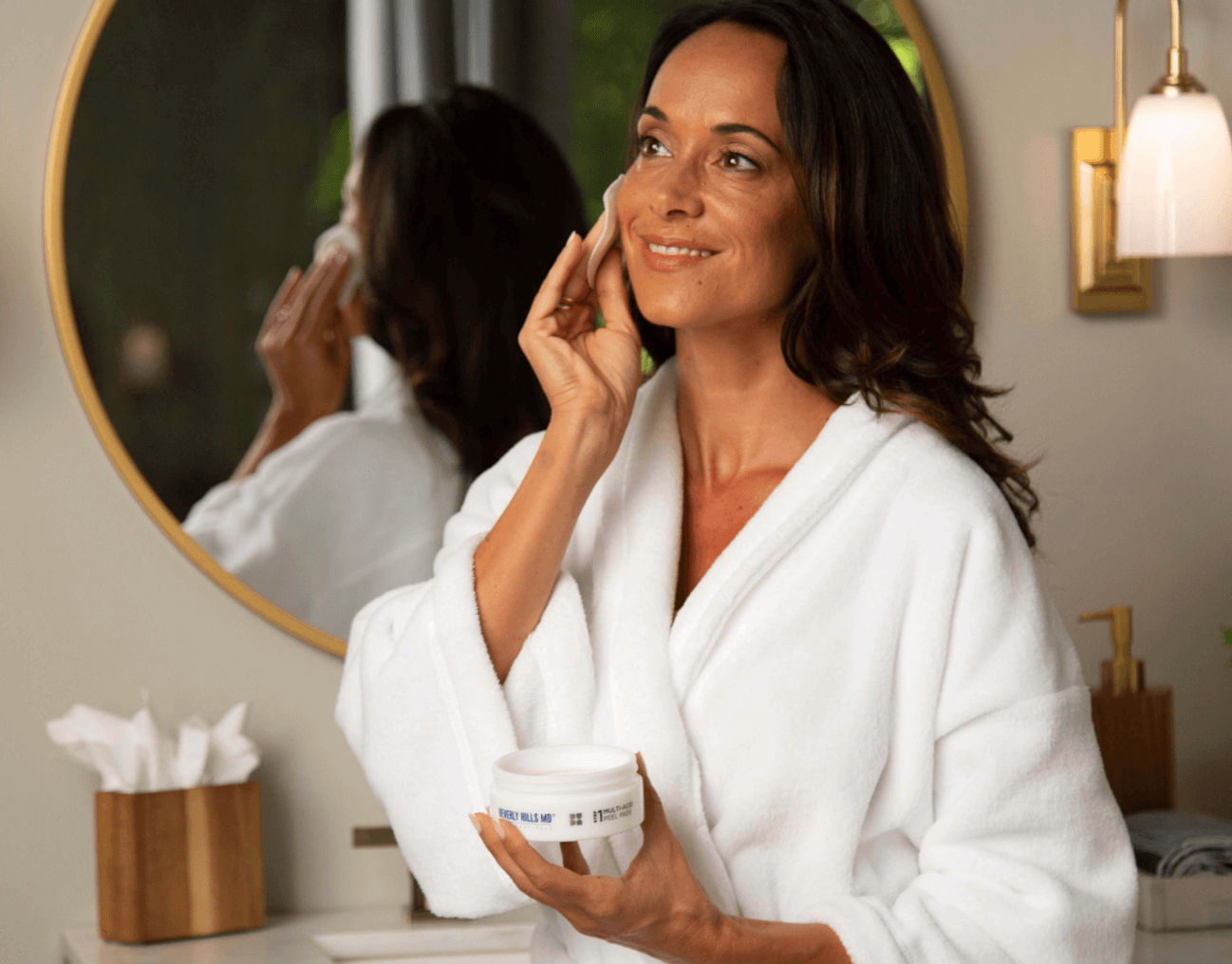 We checked out some of the Beverly Hills MD reviews from customers and got some powerful insights into how the market takes their products.
Praise for this brand outshines its competition on Highya, Trustpilot, and the Better Business Bureau. The Beverly Hills MD Eyebrow serum and wrinkle filler have raving reviews posted online on the websites. Customers experienced a noticeable difference while using the products. It helped them with skin irritation and skin firmness.
All these reviews totaled up to form part of the 4.5-star rating on the BBB.
Furthermore, customers on Highya continue to state that their products effectively reduce any signs of aging and skin sagging. The majority of the reviews centered around their face masks, creams, and serums.
However, on checking the Better Business Bureau and Trustpilot again, this Beverly Hills MD review found a couple of customers were unhappy with customer service and shipping times, though their customer service later clarified these matters.
Sign up for Beverly Hills MD
Purchasing Beverly Hills MD products from their official website is as easy as shopping from any physical store. Browse their official website, click on the sign-in icon and provide your personal information.
Once done, the brand automatically creates an account for you and tops it up by offering a special reward on your first purchase. You now are free to purchase or browse their products anytime.
Where to find Beverly Hills MD products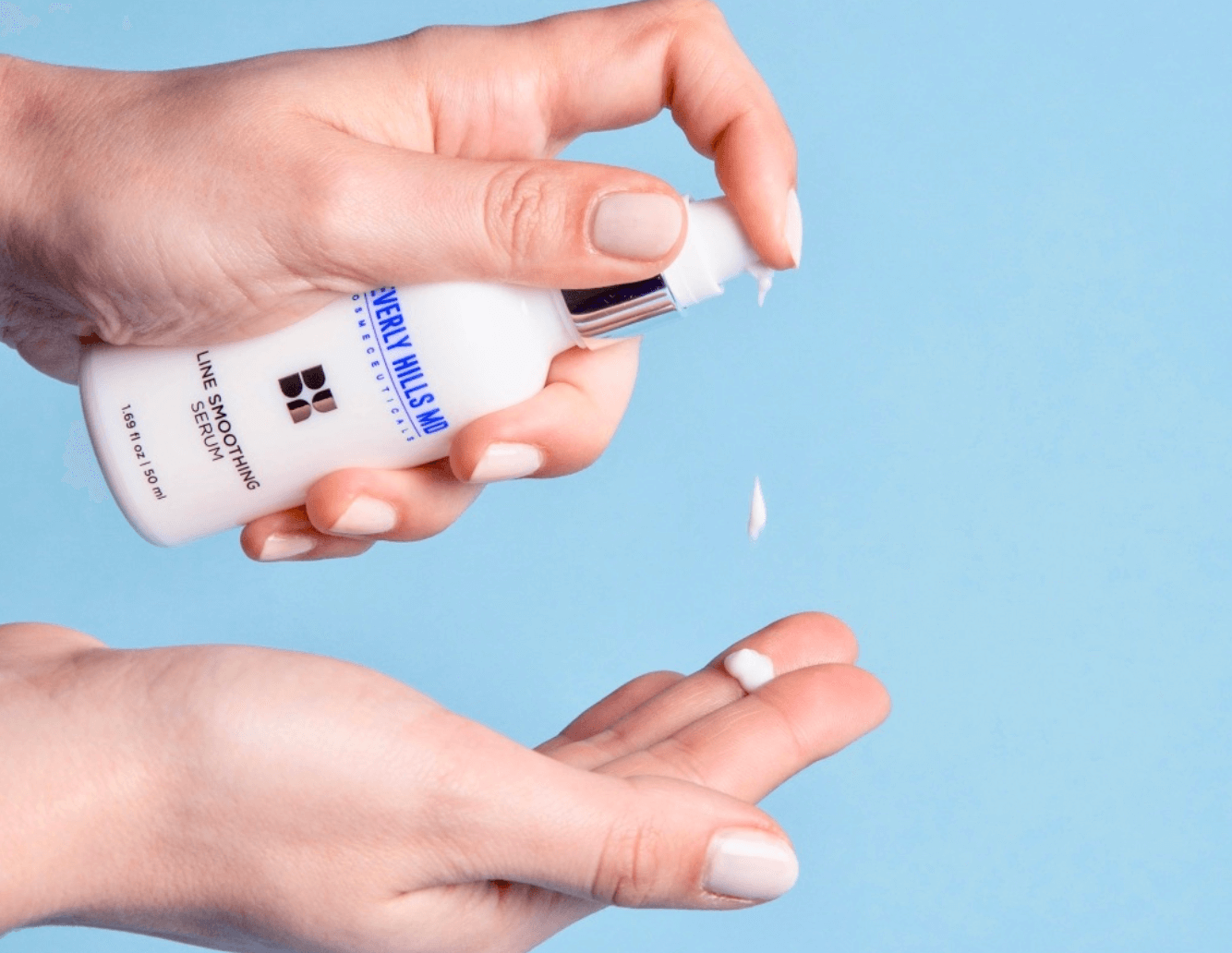 You can shop directly for Beverly Hills MD products from their official website BeverlyhillsMD.com, provided you have an account with them. You can also get their products at Amazon.
Beverly Hills MD Shipping and Return policy
Shipping
Unfortunately, this Beverly Hills MD review hasn't found many details regarding the brand's shipping policy. However, they offer free domestic shipping on orders that total $39 or more; it seems that the brand only delivers within the U.S.
Return policy
Beverly Hills MD offers a 60-day Money Back Guarantee that is activated immediately after purchase. When you fail to return the product within 60 days, the delay causes the guarantee to become invalid.
However, Beverly Hills MD is responsible for the product price refunds only. The customer is responsible for return shipping costs and any other added costs incurred during the return journey.
Beverly Hills MD Product Promotions and Discounts
This review found several ways the brand enables you to save money while purchasing quality products for your skin troubles. With a Beverly Hills MD coupon code, you can enjoy a 20% discount on selected products.
The company offers a Beverly Hills MD dermal repair complex coupon readily available on their official site for those eyeing specific formulas. Discounts for other items are available, too.
The Beverly Hills Text Club program allows customers to sign up and receive deals and exclusive offers sent straight to their phones. And of course, the first-time buyers signing up and creating accounts usually receive a special reward.
Beverly Hills MD Customer Service
If you interact with the customer's service at Beverly Hills, MD, you know why their popular products have 4.5 to 5-star ratings. Customers usually refer others to the brand.
They are friendly, helpful, and professional right from your many inquiries, clarifying any of your issues and ensuring your order gets to its destination.
Contact Beverly Hills MD via email, on their official website, or their telephone number available at their website. You can reach out to Beverly Hills MD customer service representatives using their phone number 1-877-828-552 or email [email protected].
Beverly Hills MD Customer Reviews: Editors' Verdict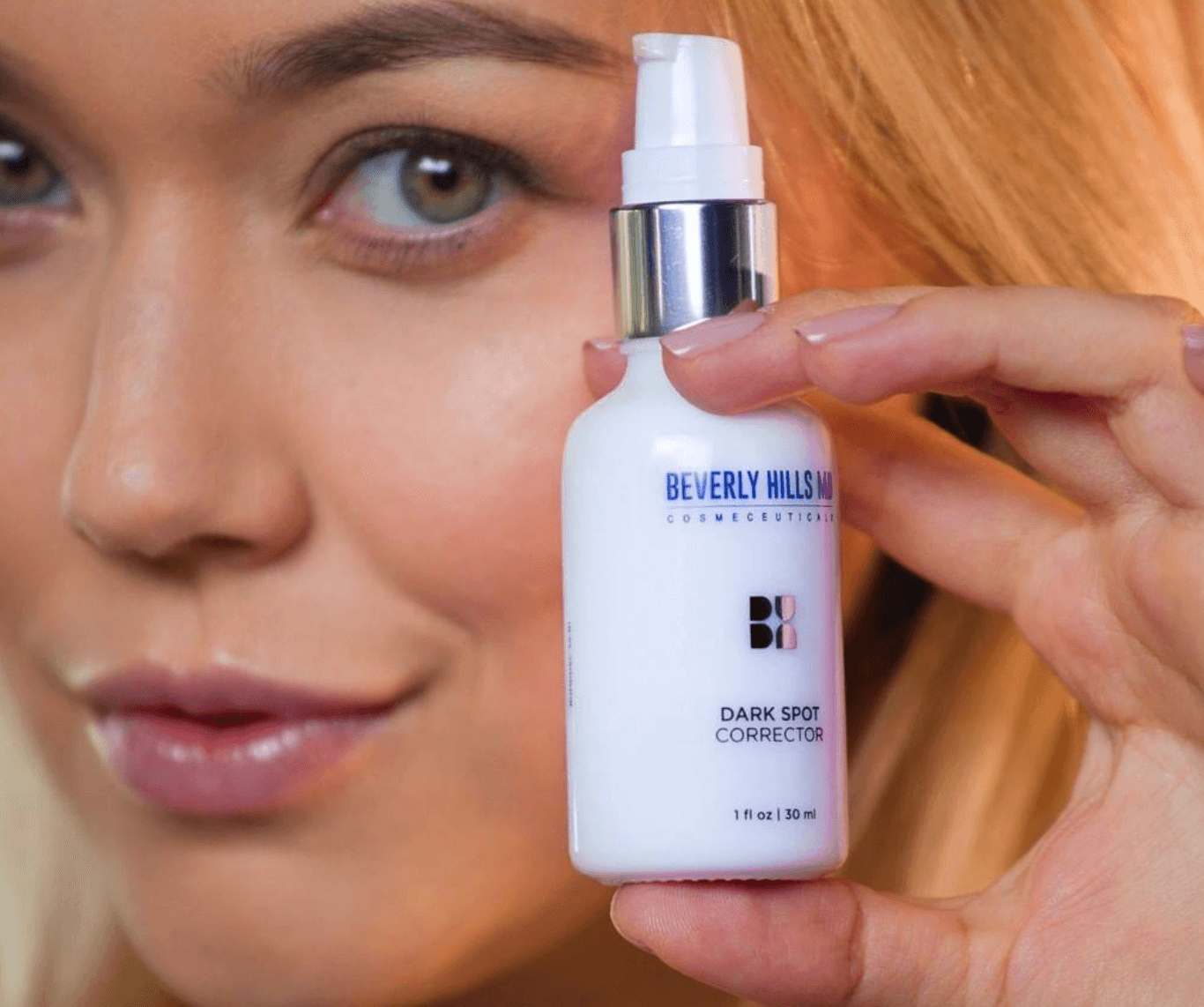 After going through Beverly Hills MD reviews from customers, we recommend this brand for all your skincare preferences and needs.
This cosmetics company is quite inventive with reliable ingredients when outlining the purpose of their products, the additives they include, and how to use them.
The company has made quite a name for itself in the cosmetics arena due to its high-quality, innovative formulas and the unique way it manufactures the products.
They have invested considerable time and money to hire only professionals who diligently work in the customer service operations sector. This team ensures their customers look good and vibrant outside while receiving a five-star servicing right from their inquiries, orders, and purchases.
Their FDA-approved ingredients make the company all the more commendable. The brand ensures strict instructions on all their labels for customers to follow. Beverly Hills MD also lists the ingredients used as a heads-up if you are allergic to any of them.
The company also accepts multiple payment methods, including Visa, American Express, and Mastercard.
It also uses advanced Secure Sockets Layer encryption technology to ensure that your transactions are secure; this technology also protects your data while you are signing into your account.
The site is also easy to navigate to find your favorite products.
Though some customers complain of their products being expensive, they are worth every penny.
Still on the hunt for skincare products to keep your skin healthy and young? Make sure to take a look at our beauty brands reviews of Elemis Review, City Beauty Review, REN Skincare Review, and Lush Review.
Beverly Hills MD FAQ
Is Beverly Hills MD legitimate?
Numerous skincare products pop up when browsing through the internet, leaving you to wonder: Is Beverly Hills MD legitimate?
This company is not only fair but has a high consumer rating from its customer reviews and ranked 21st among skincare sites. Its customers praise their products because they are effective. For these reasons, the brand is legitimate.
Is Beverly Hills MD FDA approved?
Yes, the FDA has approved all the ingredients used in Beverly Hills MD products.
Is Beverly Hills MD Dermal Repair Complex safe?
Yes. The ingredients used in Beverly Hills MD dermal repair complex are generally safe. However, you might experience some headaches or stomach pains if you are sensitive to the element, Saw Palmetto.
The company also advises you to consult with your doctor before taking any supplements. Be sure to take two capsules of dermal repair complex daily with a meal-recommended dosage.
How to use Lift + Firm Sculpting Cream?
Follow these simple steps to apply Beverly Hills VD Lift Firm Sculpting Cream:
Apply the cream twice daily from your neck up and over your face.
Smear a small amount of the cream on your fingertips and gently massage your skin in an upward circular motion.
Is Beverly Hills MD Lift Firm Sculpting Cream suitable for all skin types?
Yes, Beverly Hills MD Lift Firm Sculpting Cream is suitable for all skin types. Additionally, it does not cause skin flaking, excess oiliness, or dryness.