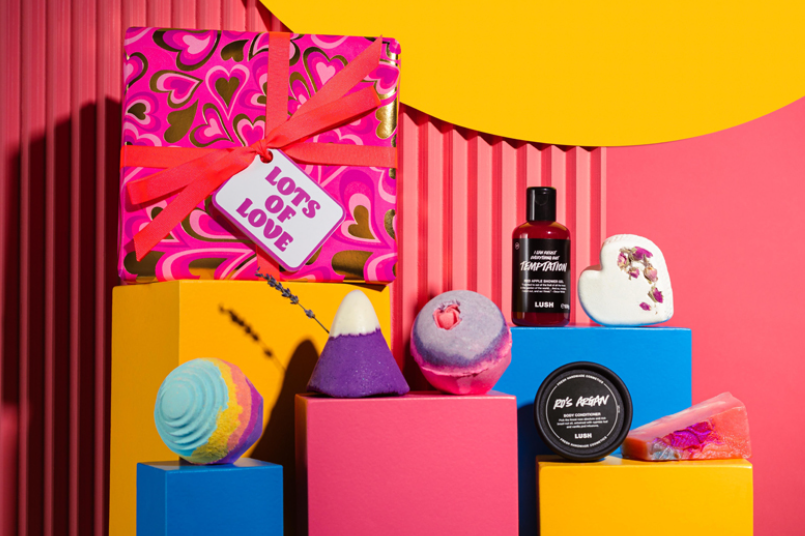 With new products constantly emerging, the world of cosmetics has become a labyrinth of ingredients that tends to be quite difficult to navigate. What are you bathing in? What does your skin absorb daily? Harmful chemicals or pampering treasures of nature? LUSH is here on a mission to help you see this through and present a healthy and natural way of doing skincare. In today's LUSH review we are going to dig deep to see how the company approaches the beauty industry. Our goal is to help you decide if Lush can live up to your expectations and whether or not it is worth your money.
To do this, we analyzed the ingredients of the most popular Lush products, we checked what buyers have to say about the brand and last, but not least we took a look at the history of the company, including its current ambitions and future plans.
Now with all this information in our pocket, we are ready to give you our unbiased LUSH review. Ready? Let's get into it.
About LUSH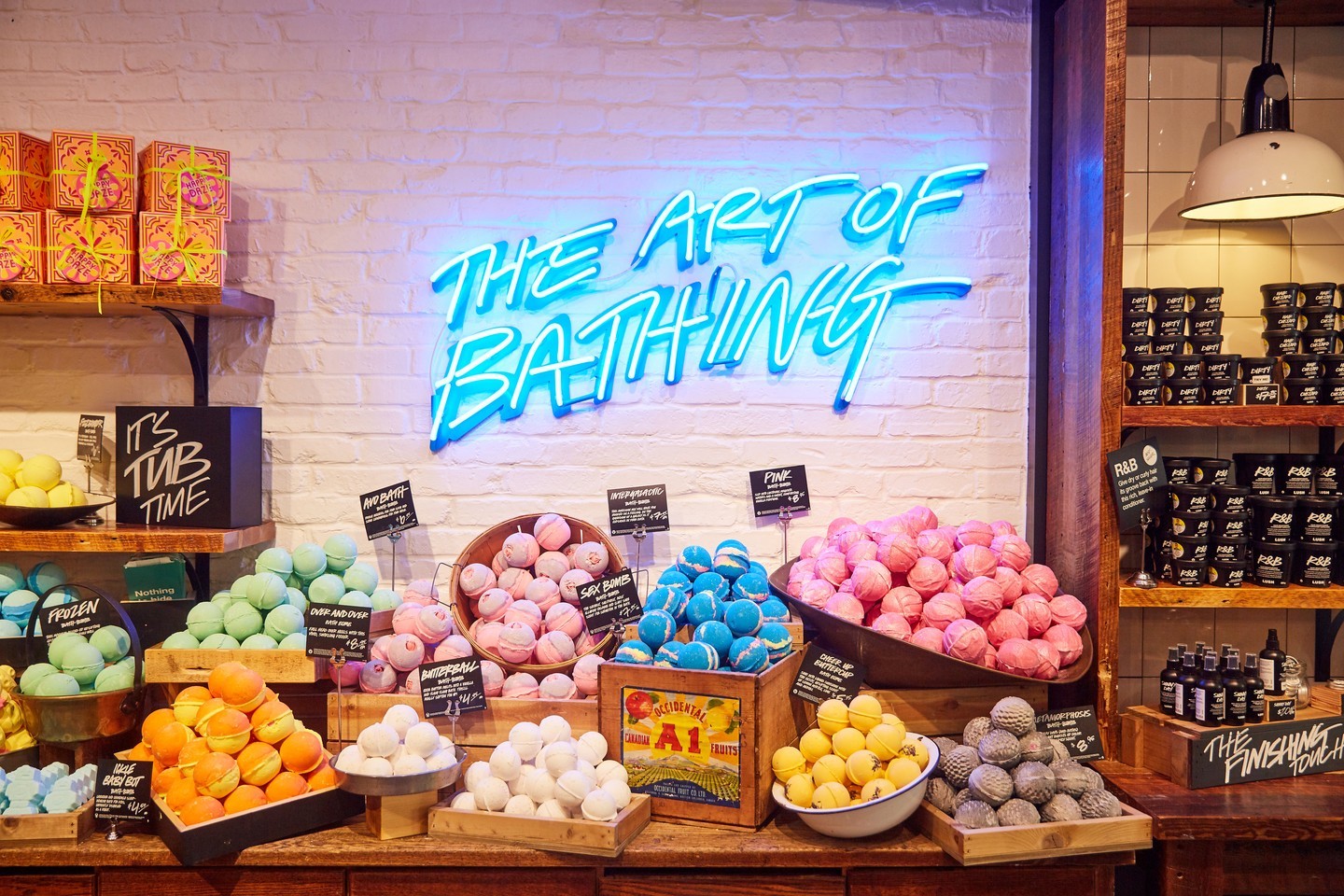 If we want to go back to the beginning of Lush Cosmetics Limited, we have to scroll back to 1995, when Lush was founded. The six co-founders were Mo Constantine, Mark Constantine, Rowena Bird, Helen Ambrosen, Liz Bennett, and Paul Greeves, a team with a shared history in the beauty and packaging industry. When their previous mail-order business called Cosmetics To Go came to an end, Lush cosmetics was created.
The company's mission is simple, yet challenging: create effective beauty products from natural components and sell them in minimal packaging. Lush seems to do its best to remain faithful to its initial aspirations. Today the company defines itself as a vegan beauty brand that creates ethically sourced, cruelty-free, handmade, low-waste products.
Looking at their brand presentation, they show great pride in using fresh, natural ingredients sourced mostly from local suppliers and manufacturers. The company seems to be very transparent about the components they put in Lush products, including the parabens that sometimes cannot be left out.
Compared to many other cosmetics brands, this definitely makes a difference if you want to know exactly what you are putting on your hair and body.
But are Lush cosmetics better than other natural cosmetics on the market? Before analyzing the products themselves, here's a list with some pros and cons that are worth taking into consideration:
Pros
Vegan and cruelty-free products
Naked products shipped in recycled and reusable packaging
Global shipping with 951 stores worldwide
Supportive customer care system encouraging a personal conversation with buyers
Long-lasting products sold at a budget-friendly price
Cons
Some products, such as the bath bombs can run pricey
Being scented beauty products, some people might not like the fragrance
Returning restrictions and complicated return policy
Some customers report colored products leaving stains on white bathroom floors
Lush Cosmetics Reviews
How else could you better decide whether Lush is worth your money or not than looking at some Lush Cosmetics reviews? In the next section, we are going to take you a step closer to the products themselves and give you an understanding of what customers think of the brand after using their products.
Let's start with the most popular Lush products you might have already heard about.
Diamond Dust Bath Bomb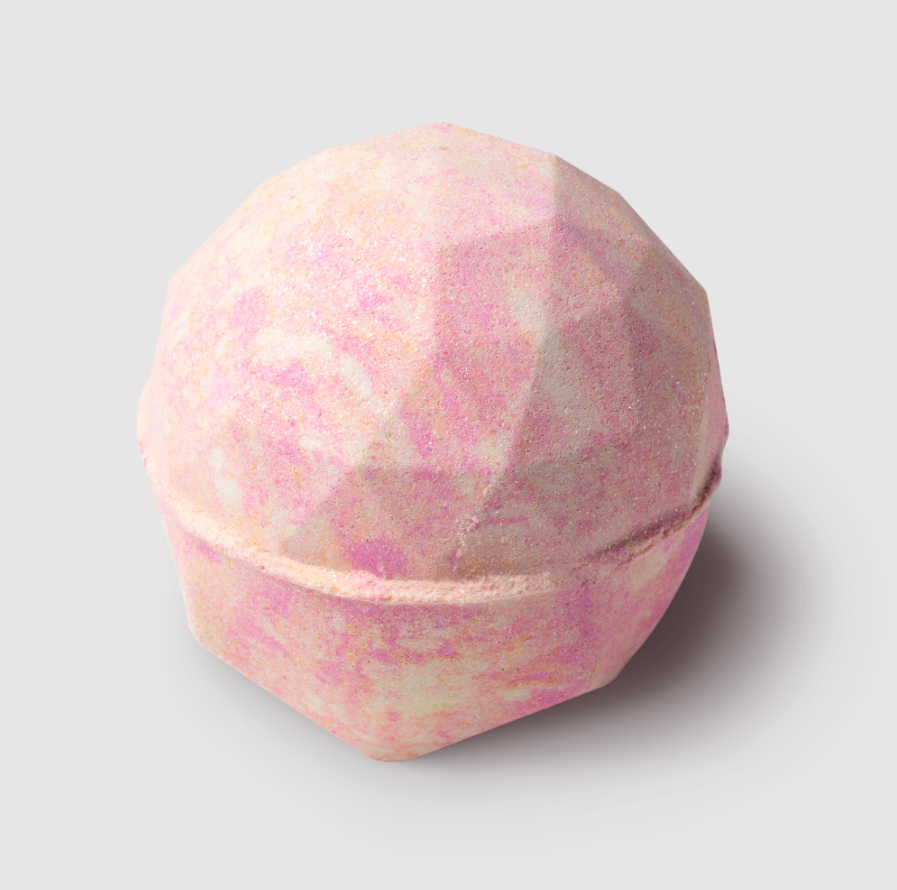 Bath bombs are the company's signature products, so it is not a surprise that Lush is a go-to place for colorful, fun little bombs. Each handmade bath bomb looks different, has unique shapes and colors. There is no limit to the fantasy involved in the creation process.
The Diamond Dust Bath Bomb brings back the vibe of the 70's disco glamour with its sparkling peach, pink and golden look. The description promises a citrusy, earthy fragrance with floral notes, and looking at the reviews, people seem to be over the moon.
In terms of ingredients, the Diamond Dust bath bomb is rich in oils and other natural ingredients which makes it perfect for sensitive skin. The most significant ones are the neroli oil which has an uplifting effect and the ylang-ylang oil that calms and relaxes your skin. The bomb also has corn starch as a component that naturally softens the skin.
The cost? $12.95 for a 6.7 ounce of disco-inspired lush experience right in your tub. Is it worth it? At the end of a long and stressful day, if that's what can bring you back to life, then sure it does.
New Shampoo Bar
Another popular choice of people buying Lush fresh handmade cosmetics is the company's New Shampoo Bar. This product was created to boost, stimulate the hair and give it a natural shine. Referred to as a naked shampoo, the bar has absolutely no package.
Once you're done washing your hair, you are instructed to leave the bar in a dry spot where it can get dry before the next use. In case you have trouble storing your shampoo, Lush sells a round-shaped tin, specially created for their shampoo bars.
Looking at the components, the main active ingredient of Lush's New Shampoo Bar is clove bud oil which has a boosting effect on the hair and scalp's follicles. Other ingredients are Cinnamon Leaf Oil, Rosemary, Nettle Absolute, and Peppermint Infusion that promote hair growth.
Regarding the pricing, the 1.9 ounce New Shampoo Bar costs $13.95, and according to the Lush website one bar lasts for up to 60-80 washes. Once you do the math, it is definitely not a bad deal.
Ocean Salt – Original Formula Face and Body Scrub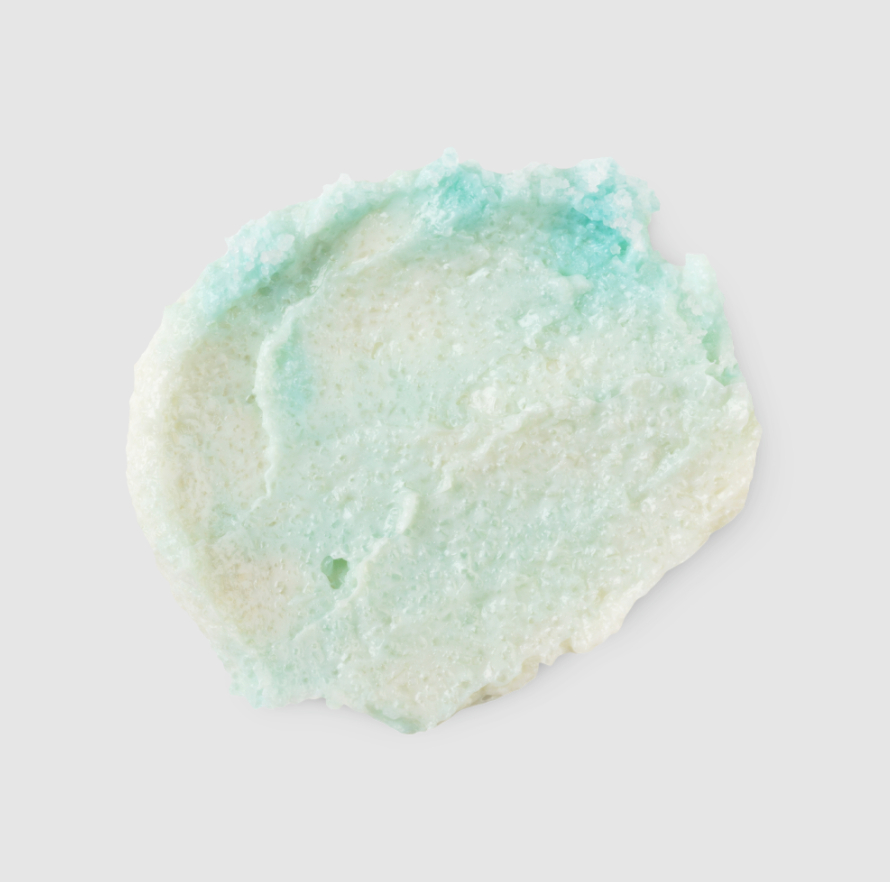 If you want to treat yourself to a good scrub that smells like a limey Margarita, Lush's Ocean Salt is what you are looking for. Made of natural ingredients such as Fine Sea Salt, Fresh Grapefruit Infusion, Avocado Butter, Lime Oil, Seaweed Absolute, and many more, this face and body scrub was created to offer an exfoliating and refreshing home spa experience.
The reviews about this one are mostly positive, people say that their skin is silky smooth, moisturized, and clean after using the scrub. Some complaints are about the crystals being too big and harsh for sensitive skin, considering it's a delicate face scrub.
The price ranges between $21.95 and $54.95 and you have the option to choose from 3 different sizes: 4.2 oz., 10.2 oz., and 21.8 oz.
Snow Fairy Body Spray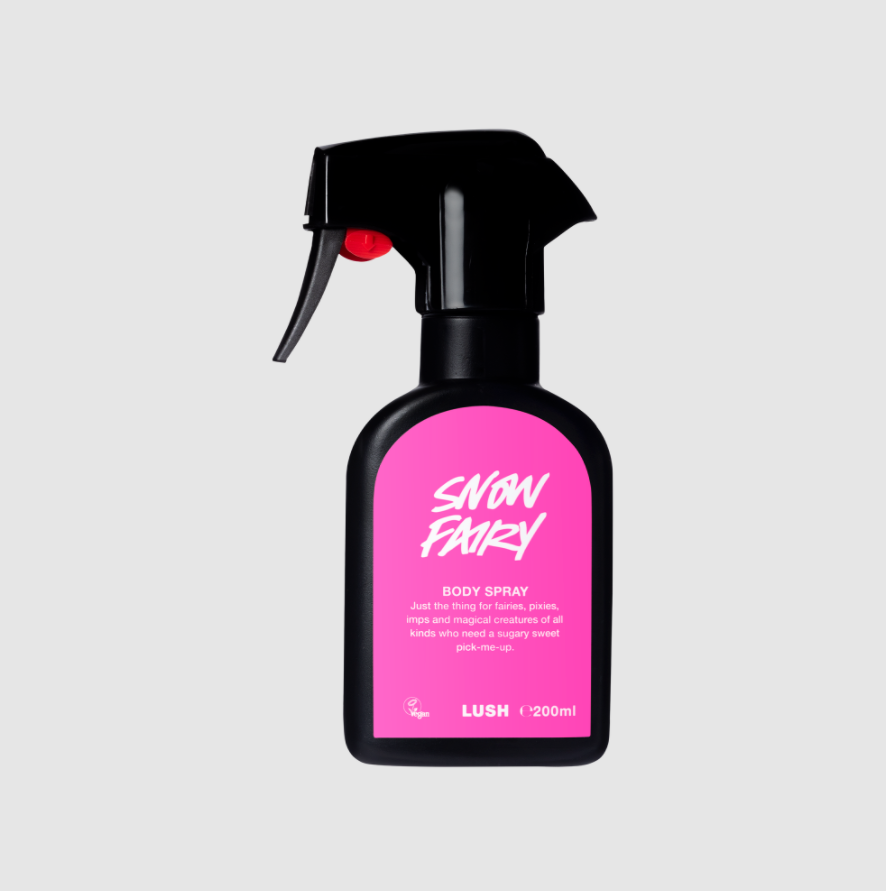 Here's another highlight of this LUSH review! If the earthy or herbal scents are not the real deal for you, you might find yourself being addicted to Lush's Snow Fairy Body Spray. Boosted with Persian Lime Oil, this sweet spritz smells like candy floss and bubblegum. It is definitely not for everyone, but according to Lush cosmetics reviews people seem to love it. Many say they are stocking up on this scent and they get great feedback from people around them.
In terms of ingredients, the spray contains the already mentioned Persian Lime Oil which has a boosting effect on your overall mood, Glycerin as a skin softener, water that contributes to the hydration of the skin, and a few safe synthetics that help the fragrances last longer.
The original price of the limited-edition Snow Fairy Body Spray is $34.95. But make sure to check for discounts, because chances are you might catch one!
Sleepy Bubble Bar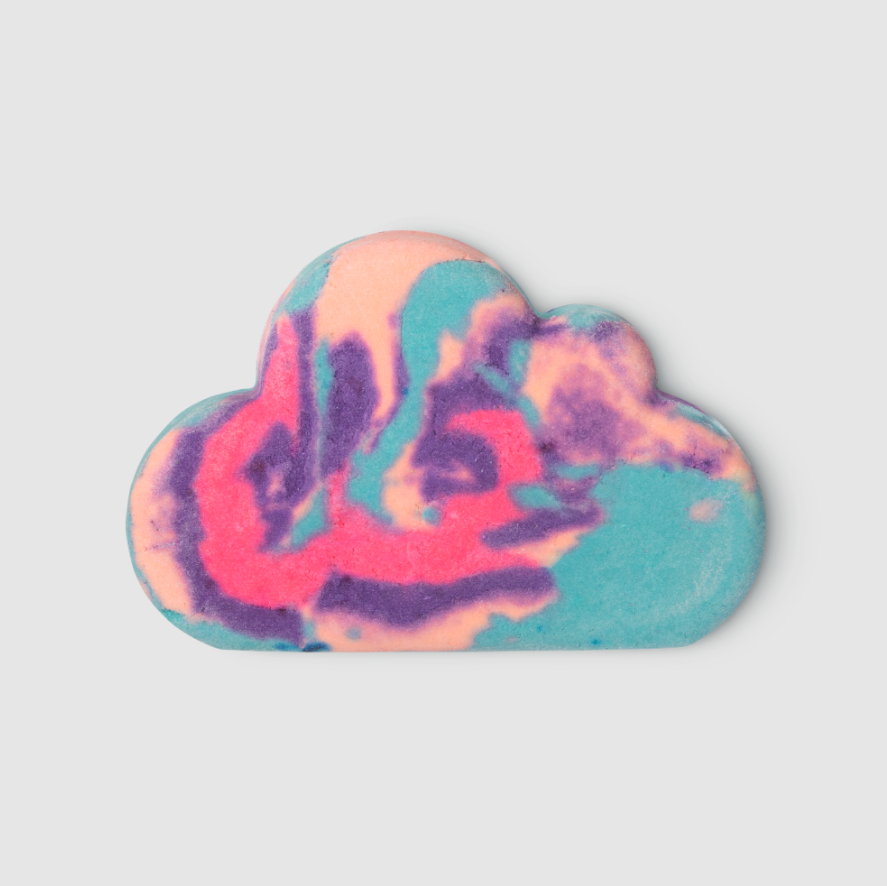 Another popular example of Lush handmade cosmetics is the company's Sleepy Bubble Bar. Similar to the shampoo bar, you can use this packaging-free Bubble Bar multiple times. All you need to do is store it in a container or tin away from the water, so it can get dry for the next use.
This lavender accentuated herbal and sweet-scented bar was made to be part of your calming bedtime routine. The combination of ingredients such as Lavender Oil, Tonka Absolute, and Ylang Ylang oil offers a balancing and aromatic bathing experience that helps you relax at the end of a long day.
The bar costs $12.95 and in terms of size, it weighs 7 ounces.
Lush Cosmetics Reviews from Customers
Now we are going to continue our Lush review by taking a closer look at some Lush cosmetics reviews coming from customers. For this section, we analyzed reviews from multiple sources such as the Lush website, Trustpilot, and others.
The overall feedback is positive, buyers seem to appreciate the company's ambition to create a natural, ethically made face, hair, body, and skincare products.
Generally, there are two types of customers: those who use Lush handmade cosmetics daily for years and those who pair a luxurious feel to treating themselves with a Lush bath bomb or body spray. Some people mention their favorite product as a "repeat buys in the household" and it is also common for people to stock up on Lush cosmetics.
It is very rare to read complaints about the price range of Lush products, even if they mention the "prices being steep" at some products. They usually show appreciation towards the healthy ingredients and accept the higher price.
The most negative review comes from online shoppers. Most complaints are about people receiving their order in a bad shape, sometimes products arrive melted or damaged. These are risks the company speaks about on the website and advises buyers to look for these types of products in the stores if possible.
To help buyers make wise shopping decisions, the brand runs a blog called Lush stories on their website. It's a great place to inform yourself about the products, their components, and their effects before purchasing them.
Sign Up for Lush
If you want to sign up for Lush cosmetics, you can do it easily by giving them your email address and choosing a password. Once you did that, check your inbox, because you will need to verify your account. Click on the "Verify your account" button in the body of the email. Now you can access your account information by clicking on the yellow smiley face on the top of the page.
Having an account allows you to overview your order history, track the deliveries, add multiple delivery addresses, set your communication preferences, create a wishlist, etc.
Where to Buy Lush Handmade Cosmetics
If you are wondering where to buy Lush handmade cosmetics, we've got good news for you! You can order your favorite Lush product from literally anywhere in the world. At least according to the website.
Based on the last updates, Lush has 951 stores globally, so chances are you live in a country with multiple Lush stores. In case there is no Lush store in your city yet, you can place your order online and receive your packages in a few days.
On Lush's website, you can easily find the closest store to you by using their Store Finder. You can find this at the bottom of the home page in the Customer Service column. Just search after your country of city and you will see multiple options listed right next to the search bar.
Lush Shipping and Return Policy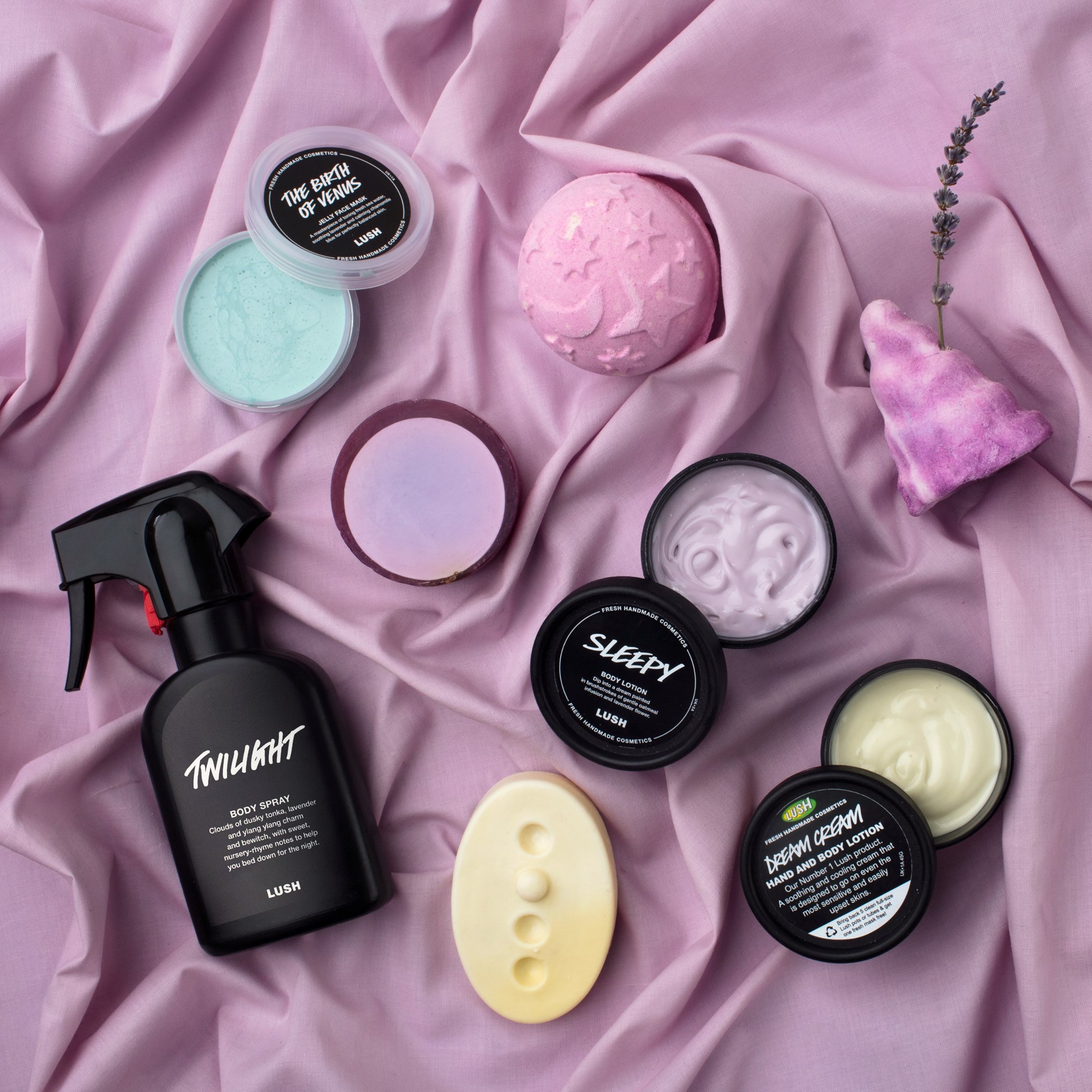 If you place your order from the US, you can choose from 3 different shipping methods:
Ground: The rate for small packages up to 3 kg is $6, while the delivery of a larger package over 4.5 kg will cost you $10. Depending on your location, you can expect your order to arrive in 2-8 business days. Ground shipping is free for all orders over $60.
Air: In case of shipping by air, a small package will cost you $8, while a large $12. No matter where you live, your order will arrive in 2-4 business days.
Priority: If you choose priority shipping, your order will arrive in 1-2 business days. The price of this service for small packages is approx. $35, while the delivery of a large package will cost you approx. $45.
Looking at the Lush website, the brand maintains transparent communication about the shipping costs. Wherever you want to order from, take a look at their Shipping info and you will be able to see the exact amount you will need to pay depending on how much your package weighs.
Lush Return Policy
When it comes to the company's return policy, things seem to get a little bit complicated. First and foremost, if you want to return a product, no matter the reason, you need to get in touch with the company by calling them or sending them an email. According to the Lush website, this is necessary because not every item can be returned due to mailing restrictions.
For example, sprays or perfumes bigger in size cannot be returned by post. However, you might be able to return the product to a nearby store, but this option is only possible if you are in the UK.
Damaged products or products that do not correspond to your order can be returned within 21 days and the company will pay the return cost.
Lush Promotions & Discounts
Before placing your order, you might want to check around for discounts and promotions. They do not have a scheme where you recommend a product to a friend and you get a discount. Usually, there is a Lush cosmetics coupon that can reduce the price of your order or give you free shipping. The company itself tends to offer special prices on certain products, so make sure to check the webshop regularly before you plan to make a purchase.
Contact Lush
If you have any questions or you would like to consult Lush about their product, you have plenty of options to do it:
Contact them using the live chat on their website
iMessage them
Contact the Customer Care team at (+44)1202 930051 or send them an email to [email protected]
Their Customer Care team and the Live Chat option are available on weekdays between 8:00 am – 7:00 pm GMT,  9:00 am – 5:00 pm on Saturdays, and 10:00 am – 4:00 pm on Sundays. During bank holidays you can reach them between 10.00 am – 4.00 pm. Similar to other brands on the market, they are closed 3 times a year: on Easter Sunday, Christmas Day, and New Year's Day.
LUSH Review: Editors Verdict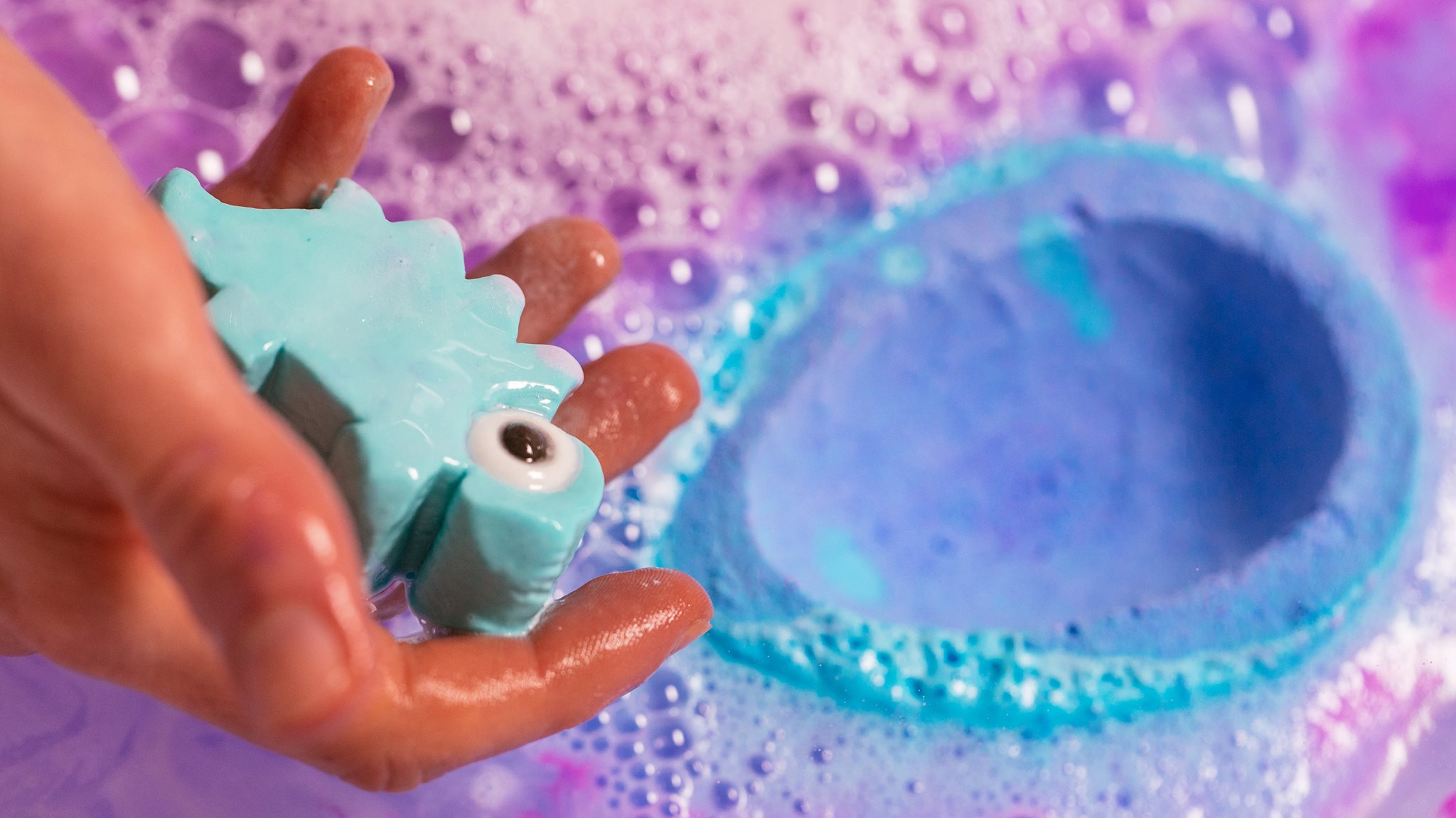 Now that we got to the end of our LUSH review, let's focus on the main question: is Lush worth your money? On our part, the answer is a definite yes. The history of the brand shows constant ambition to be better as an ethical, vegan beauty brand. The products are not only wrapped in a creative, amusing look but based on the positive reviews from customers they are also effective.
The variable price range of products makes Lush available for a wide range of people, so everyone, including people on a budget, can afford to buy Lush products. Not to mention saving money on basic cosmetics such as the Shampoo Bar or Bath Bar that can last for months.
All in all, if you are looking for cruelty-free, handmade, low waste vegan beauty products that are effective (and entertaining), Lush is an absolute go-to.
Looking for other vegan beauty brands? Check out these "cruelty-free" reviews of Lume, Native Deodorant, Frank Body, and Vert Beauty.
Lush FAQ
Is Lush vegan and cruelty-free?
Yes. Lush is considered a vegan beauty brand with 95% of their all-year-round product range being strictly vegan. In terms of being cruelty-free, right from the beginning, Lush has shown a firm stand against animal cruelty.
The company not only chooses not to test products on animals but also fights the issue by raising awareness. Lush supports the Ethical Consumer Organisation by founding an annual prize that is given to scientists and educators all over the world for fighting toxicity testing on animals.
Does Lush use parabens?
According to Lush stories on the company's website, the brand produces both paraben-free products and products that have preservatives on the components list. In each category, you can find both types, so in case you prefer self-preserving beauty products, Lush has got your back.
One of Lush's ambitions is to eliminate parabens and use only natural preservatives. However, looking at today's production, they do use parabens. These are usually methylparaben, propylparaben, benzyl alcohol, or a chemical compound of phenoxyethanol/2-phenoxyethanol.
They emphasize that they use only half the amount of parabens allowed by the EU to limit disruption of the skin's protective microflora.
Is Lush FDA approved?
According to online resources, Lush is 100% FDA approved. The black pot that Lush products come in has been recognized by the Association of Plastics Recyclers.
Who is Lush owned by?
Lush is owned by Mark Constantine and his wife, although it was founded by another 5 people. The CEO is still Mark since 1995.