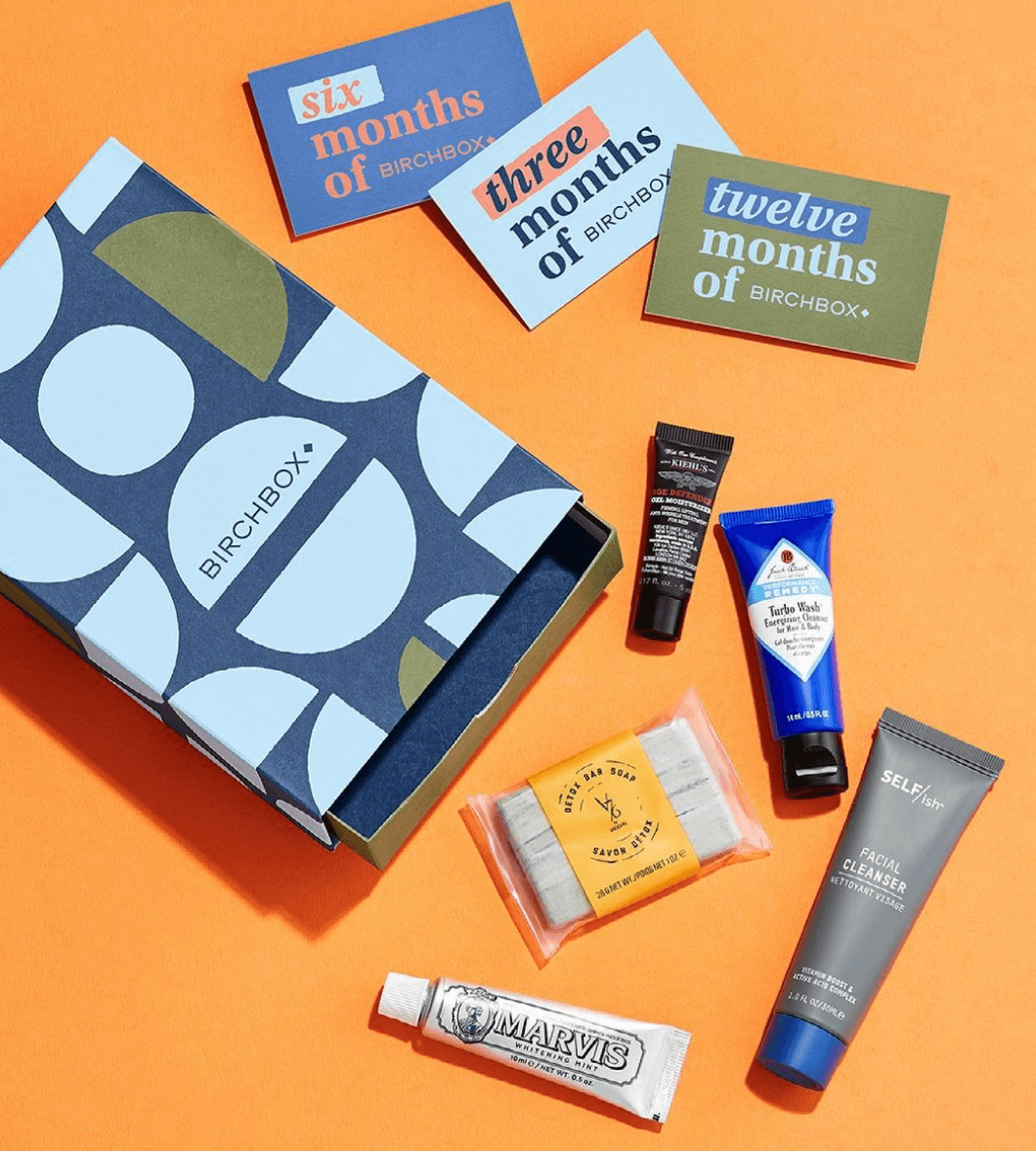 With so many millions of beauty products globally, how can you possibly choose which one to try? Beauty subscription boxes might be a great way to explore the never-ending beauty world. One such brand is Birchbox. In fact, they were the first beauty subscription site on the market. New York-based site Birchbox offers a monthly subscription package for anyone who loves skincare and beauty products. Each month subscribers receive a personalized box of five beauty-related items, including makeup, skincare goodies, and hair products. Here we offer unbiased Birchbox reviews. 
About Birchbox
Perhaps you have seen the name, and you have wondered, "what is Birchbox?' Birchbox is a beauty subscription site that sends subscribers beauty products each month. You will usually get around five items each month in a curated box, and they fall in the categories of skincare, fragrance samples, makeup, and hair. People can sign up for a once-ff monthly box or opt for three months, six months, or a year commitment. The longer you commit to, the cheaper the box. 
One of the main perks is that boxes can be customized. By filling in your preferences and unique beauty profile through answering different questions about personal style, hair, and skin, they'll curate your monthly beauty box. 
Birchbox takes the hassle out of going shopping and selecting your own goods to make beauty and grooming simple. Focusing on quality, scientifically driven ingredients, the brand showcases an array of products and brands for anyone interested in personal grooming and skincare. 
The company aims to make skincare easy by curating a specialized box each month, and customers can add full-size products if they wish. Regular customers can quickly build up points and redeem them when they buy full-size products with their impressive loyalty program. 
Here we take an unbiased look at some of the popular products and Birchbox reviews to see if the brand is worth all the hype. 
As far as Birchbox reviews go, the brand seems to have a loyal following with over 300 thousand subscribers as of January 2021, highlighting that they're a pretty popular subscription site.
Pros
Makes skincare and beauty easy and accessible

Tried and tested quality products

Great for anyone looking to try new products without committing to an entire range

Preferred products can be chosen if they are in stock at the time
Cons
You can't choose your exact products

Smaller product sample bottles

Some products might not work for your skin type, especially sensitive skin

You have to pay a fixed price, and personally curated products might be cheaper if bought individually
Birchbox Values

 
Birchbox also has an impressive set of values, and these fall into three categories. Namely: 
• Sustainability – The brand strives to reduce waste, recycle goods, and reuse what they can, thus enhancing their green footprint and helping the planet. 
• Racial Equity – Birchbox also partners with beauty brands by BIPOC people to ensure greater inclusivity and diversity. They also strive to build an inclusive working environment for employees. 
• Women's Empowerment – Birchbox also partners with women-owned brands and supports non-profits working on women-centered projects. 
These values are pretty impressive, but let's explore the brand as a whole and what's on offer with the Birchbox monthly subscription boxes. Before we begin, here is a glance at some pros and cons of the Birchbox subscription box. 
Birchbox Grooming Products Review
Birchbox has a wide range of grooming products suited to anyone who wants to pamper themselves. You can browse their website under the following categories: Hair, face and body, beard, and shave, making it all the easier to find the grooming products you are looking for. As an added bonus, you can click on the grooming link directly and search for products under the following:
• Under $25
• Bestsellers 
• Gift sets 
• Gifts with your purchase 
• Samples this month 
This makes the website quick and easy to navigate, here we explore some of their grooming products, from beard grooming must-haves and clay masks to hydrating moisturizers and tantalizing body washes.
Beauty and Grooming Subscriptions
Here are some examples of Birchbox subscription products that you might find in your box. 
Baxter of California Clay Pomade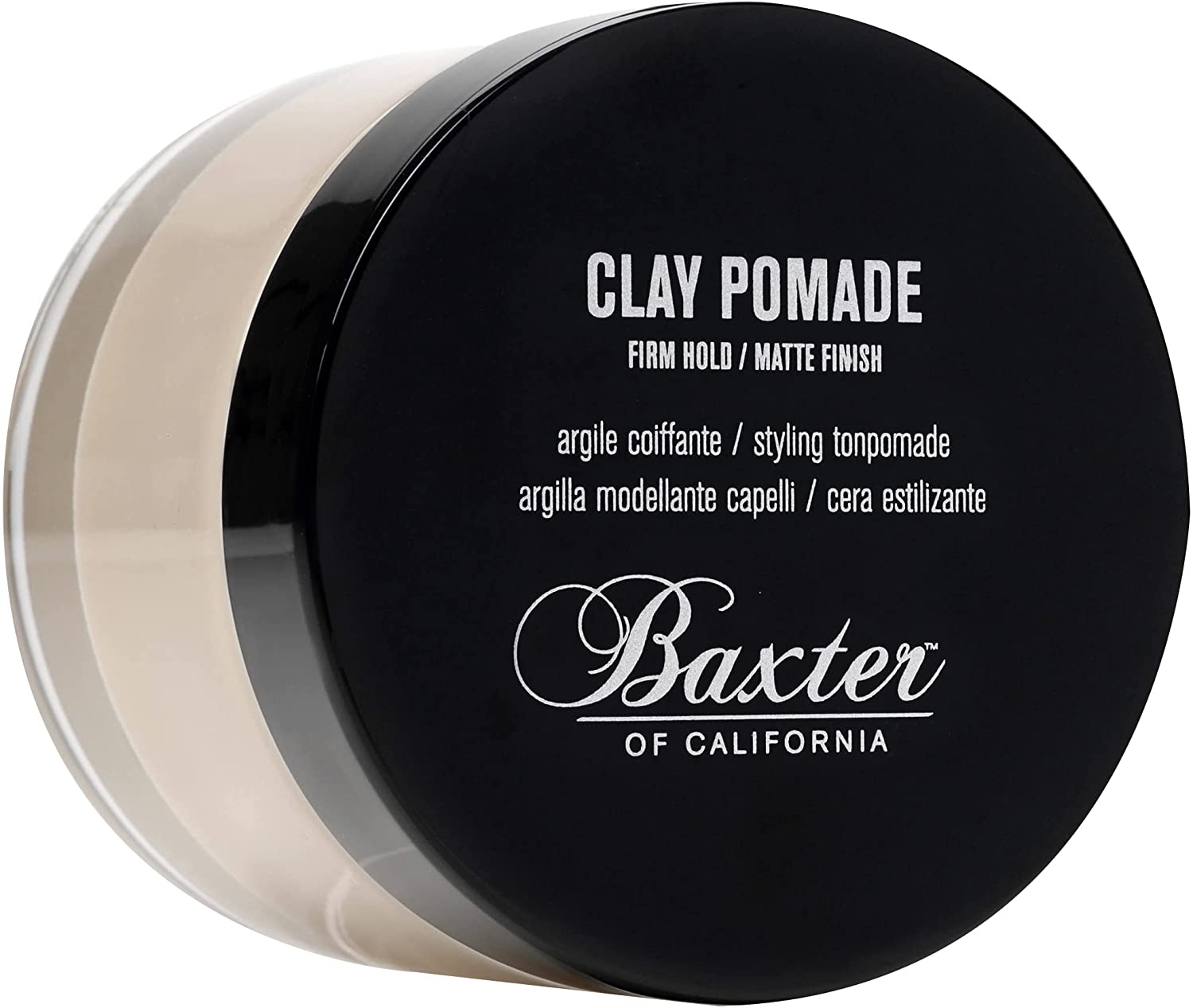 If you are searching for a deep cleansing mask set to revitalize the skin and clean those pores, the Baxter of California Clay masks is a great pick. The purifying formula is made with healing ingredients, including bentonite clay (known for its powerful ability to draw out impurities) and aloe vera and witch hazel, which calms and soothes sensitive skin. 
The alpha-hydroxy acids in the mask work to exfoliate the skin, enhancing skin tone, fighting fine lines, reducing acne, and brightening dull or lackluster skin. The fragrance-free formula is suited to all skin types, working to replenish skin tone and refresh the complexion.
Billy Jealousy Beard Control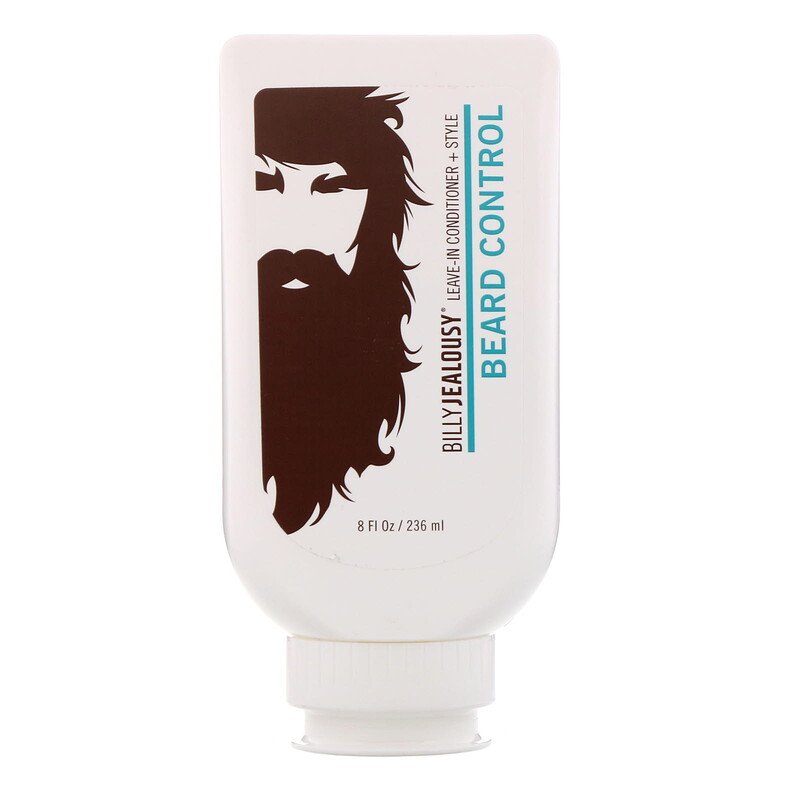 If you are looking for a delightful hold without feeling too curated, this beard control oil is certainly worth a try. Combining the best of both worlds, Billy Jealousy Beard Control enhances the natural look and gives great definition. The panthenol (a B vitamin) and Aloe Juice condition your hair and soften wayward curls, working hard to smooth away any flyaway hairs.  
Some top advantages include softening and conditioning properties, a lighter hold, hair strengthening, and fortification, and tames stray or unruly hairs.
The sandalwood and lavender notes make it a great smelling product, embodying fresh and natural flavors. Customers have commended the product for its moisturizing properties and its ability to hydrate even the driest of beards (goodbye, flaky skin!)
However, one or two reviewers have noted that the oil leaves a crunchy feeling and felt it was overpriced. Much like other grooming products, desired effects are very personal, and this might not work for every beard.
Blind Barber Lemongrass Tea Shampoo & Bodywash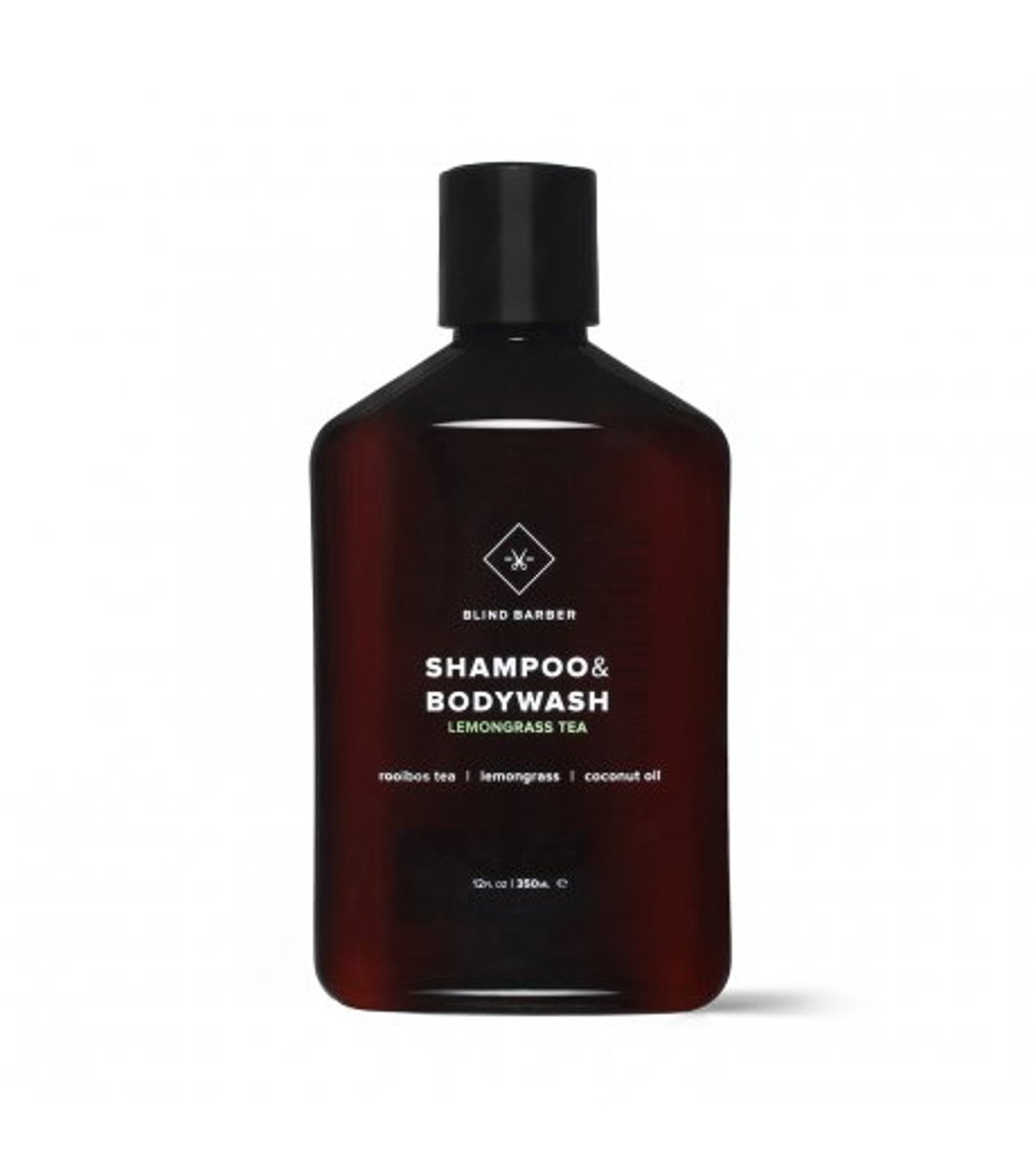 This sulfate-free body wash is a great daily product, specially formulated with lemongrass, hops extract, and juniper berry. These gentle flavors make the product an easy to use, everyday wash. Use it on the body and hair to gently remove any product build-up that leaves hair looking lackluster and dull.
This 2-in-1 wash is great when you're traveling or as a bathroom staple, saving space with its one-bottle magic. If you love earthy flavors and enjoy the ease of a 2-in-1 product, this is definitely worth a try.
Anthony All Purpose Facial Moisturizer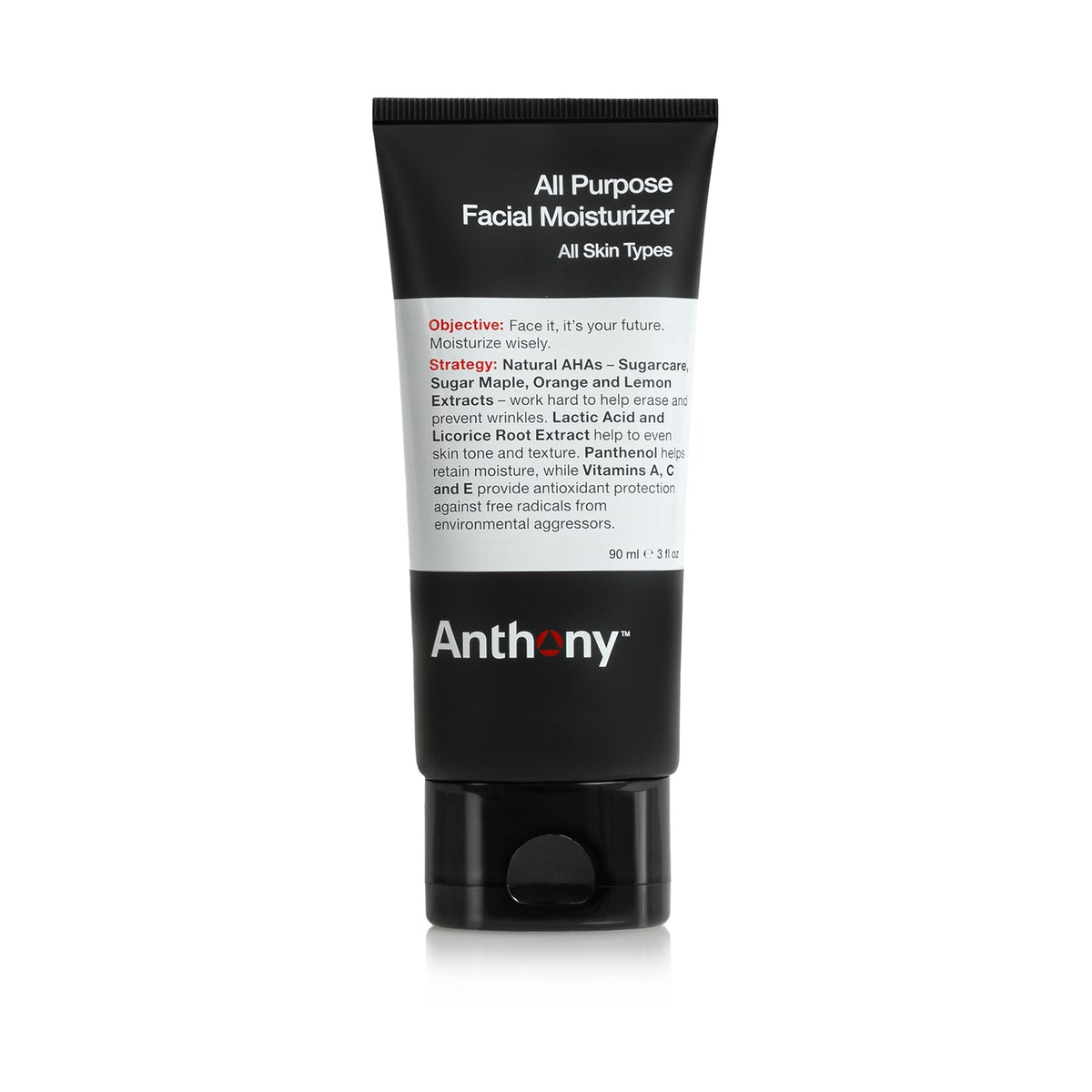 This lightweight hydrating moisturizer is infused with natural ingredients to boost hydration and reduce the appearance of fine lines. The squalene and apricot kernels offer great skin re-texturing qualities, and the nutrient-dense formulation (including vitamin E, C, and A) offers ongoing anti-aging protection.
Suited to morning and evening use, this is a great multi-purpose moisturizer, offering protection during the day and cell repair at night. The brand promises users a 'youthful glow', and reviews seem pretty positive overall.
Users have commended its lightweight properties and noted that it's a great option if you are looking for a simple, well-rounded moisturizer void of any extra frills. For more mature skin, a more scientifically driven formula might be better.
Commodity Book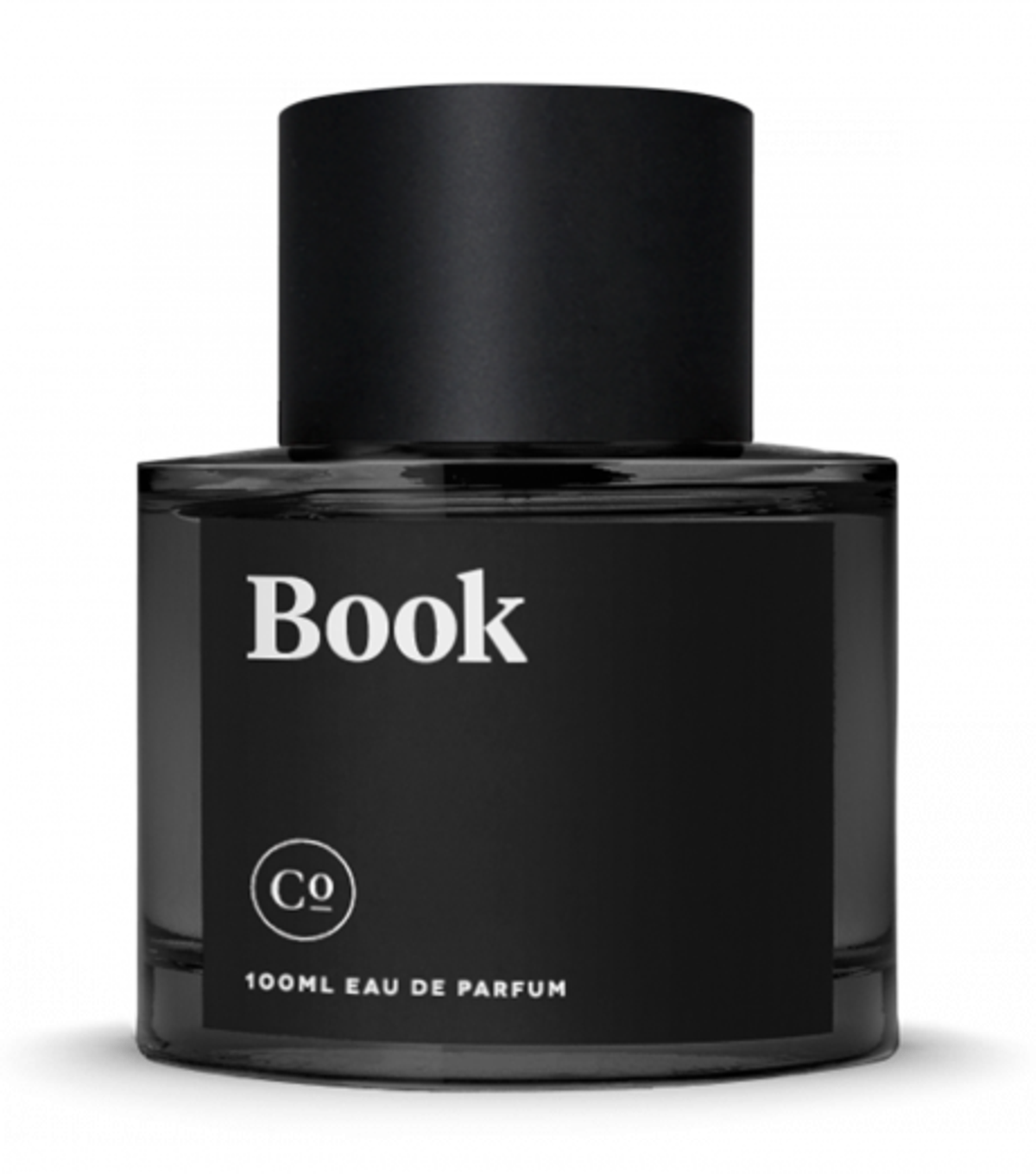 This crisp, uni-sex fragrance is perfectly suited to anyone who loves earthy, woody notes. The complex blend includes spicy cypress flavors, hints of bergamot, and creamy sandalwood. The fragrance is a nod to the Hemingways and Fitzgeralds of the word, speaking to elegant style and sophistication.
Whether you're curled up with a book by the fireplace or painting the town red, this fragrance has a musky undertone and aromatic properties. 
Users have commended the earthy flavors and woody tones, but a few have noted that the fragrance doesn't last too long, meaning that you'll need to reapply it every few hours if you experience a shorter shelf life.
Birchbox Beauty Box Subscription Review
When it comes to Birchbox reviews, it is a pretty mixed bag. With thousands of subscribers, they are clearly doing something right. However, this doesn't mean that they aren't without their critics. Let's look at some top positive reviews and the negative ones when it comes to the Birchbox beauty box.
The positive reviews:

 
One of the most loved things about Birchbox seems to be the diversity of products, with some users noting "surprise and delight" whenever their subscription box arrives. The box offers great fun to anyone who loves discovering new beauty and grooming products, introducing clients to new players in the skincare and beauty game. 
In a way, Birchbox is a bit like an adult lucky packet for beauty lovers and is a great way to try brands you may never have known about. 
The new Skin Lab feature (three subscription boxes dedicated to science-backed skincare) is also a great choice for anyone who wants to learn more about how to care for their skin. 
The negative reviews:

 
However, there are also some less than favorable reviews out there, with some clients noting that it's hard to cancel the subscription and some products aren't worth the price. Some have also noted that it can be hard to select your chosen or customized product as they are often sold out, leaving some customers feeling pretty frustrated. 
Birchbox Reviews from Customers
Birchbox seems a little hit and miss when you look at Birchbox reviews from customers. The loyal fans seem to love the excitement, diversity, and product selection that the brand offers, with many noting the great value aspect of the subscription. Others, however, seem to have a few gripes with cancellation policies and product selection, with some feeling the products aren't up to par on the quality scale and others noting some repat products. 
Where to Buy Birchbox
If you don't want to sign up for the monthly box and shipping, you can find Birchbox products at numerous Walgreens stores across the US. This is a great way to see the products in person and makes for a stress-free shopping experience. 
Check out the various Walgreen stores involved on Birchbox official website!
Birchbox Shipping and Return Policy
Birchbox offers a free returns policy 90 days after you purchase products. If you want to return a product, contact Birchbox with your order number and they will send a return label. You'll need to send the product back and then you'll be refunded.
Birchbox Promotions & Discounts
Every time you shop with Birchbox you get rewarded. You get a point for every dollar spent and these can be redeemed when you buy full-size products. Every 10 Birchbox points give you 1 dollar towards your full-sized product purchase. 
Users who spend over 300 dollars a year automatically qualify to join the Aces loyalty program, which gives you 1.3 points for every dollar spent 
Birchbox Customer Service
Customers can email or call Birchbox customer service for queries or returns. 
Birchbox contact: Customers can send Birchbox an email or use the online contact form on the website. 
Phone number:  The call center is open Monday through Friday, 9 AM EST to 6 PM EST. Call them on 877-487-7272. 
Birchbox reviews: Editors' Verdict
If you are wondering 'is Birchbox worth it?', we would say yes if you love discovering new grooming and beauty products. While there are some mixed reviews on the subscription, the opportunity to fill out your unique beauty profile means you might find some hidden gems. For that reason, it's a great way to try samples for products that might work for your specific skin goals. 
 Since you can sign up for a one-off box, it might be worth trying a month's subscription and seeing how you enjoy it. If it impresses you, you could sign up for three months or more. 
Now, if you have ever wanted to learn more about your skin and glean some knowledge from experts in the field, the Skin Lab box is also worth a peek. 
If you like high-quality skincare products, make sure to read our beauty boxes reviews of Ayla Beauty Review, Alltrue Review, Augustinus Bader Review, and Three Ships Beauty Review.
Birchbox FAQ
Does Birchbox collect any of my skin health data?
When you create your Birchbox profile, you will answer a specialized skin and beauty questionnaire. This works to customize your beauty profile and collects data about the kinds of beauty products you want and need.
This helps the subscription to include beneficial products and helps you to find products that work for your particular needs.
How to Cancel Birchbox?
A few Birchbox clients have expressed frustration with regards to the Birchbox cancellation policy, noting that the brand makes it quite difficult to cancel monthly subscriptions.
However, the brand share that monthly subscriptions can be cancelled at any time, from desktop computers or mobile phones. Under the 'Account Setting' tab simply go to 'Subscriptions' and cancel.
However, you cannot cancel the 3-, 6-, or 12-month subscriptions mid-term.
Before committing to a few months, it might be worth trying out a month to see how you like the box and if you feel it is good value for money. With so many mixed reviews, it seems to be a very personal decision.
Does Birchbox ship internationally?
Unfortunately, Birchbox.com doesn't ship outside of the US or to Canada. At present, the subscription service only operates in the US. However, those living in England, Spain, Belgium, and France can enjoy Birchbox subscriptions specifically tailored to these territories.
Do I get full-size products in Birchbox?
You can expect to receive 5 deluxe samples and travel-size beauty products, however, every now and then they will send a full-size product too.
Does Birchbox give you anything for your birthday?
Yes, on your birthday you will receive an email from Birchbox with a discount. They do not specify what type of discount or offer you'll receive, only that you'll be emailed.