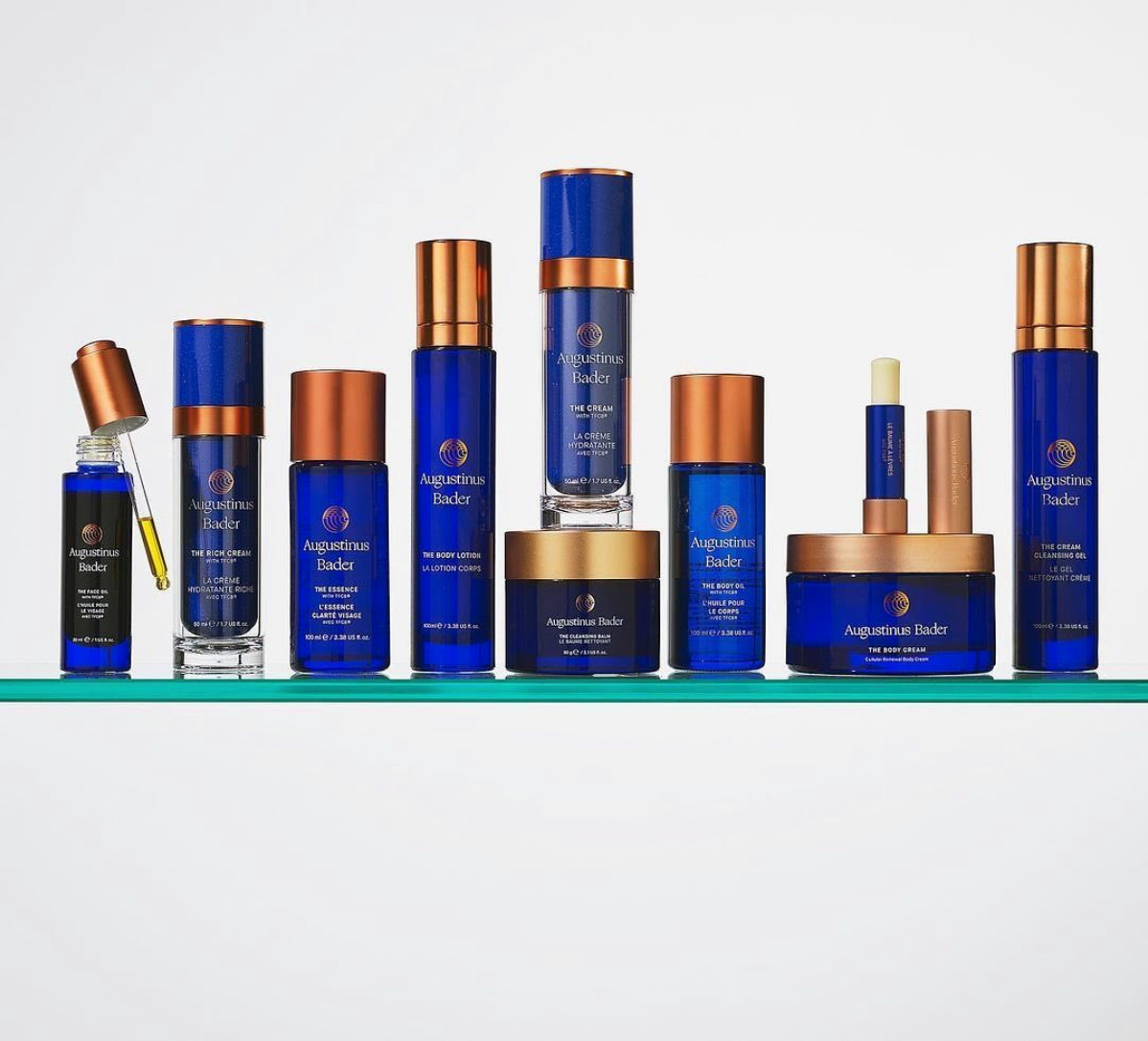 Many people are uncertain when trying out new luxury skincare products since not all luxury skincare brands are worth the price tag, making it hard to navigate the luxury skincare world. Augustinus Bader sells non-toxic, luxury beauty products, including balms, moisturizers, and creams. This Augustinus Bader review will look at different aspects of the brand, including its best-selling products, customer ratings, shipping policy, and more; this will allow you to make an informed decision before making a purchase.
About Augustinus Bader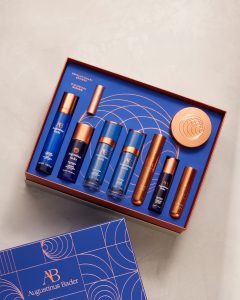 Augustinus Bader is a luxury skincare brand founded by a renowned stem cell research expert called Augustinus Bader; he came up with a wound gel in 2008. The gel was one of a kind as it could heal skin trauma without skin grafts or surgery. 
The success of the wound gel inspired Bader to create a skincare line. The brand is anchored on the philosophy "everything that body needs it already knows. The products are manufactured in Germany, with its headquarters being in London, England. 
The brand's products stand out in the market because they are powered by TFC8 technology; this is a blend of amino acids, vitamins, and minerals found in the skin. The brand has won numerous awards, including Savoir Flair's Best of Beauty 2020 and Elle's Future of Beauty 2020. 
This award-winning skincare brand has gained admirers like Gigi Hadid, Kim Kardashian, Megan Markle, and Jennifer Aniston. The company has earned features in great media outlets like Forbes, Glamor, Vanity Fair, and Allure. This Augustinus Bader review also found that the brand boasts a massive following on social media, with 127k followers on Instagram.
Pros
The brand offers a wide range of beauty products, and all products are formulated by a scientist experienced with three decades of experience in stem cell research and skin rejuvenation
Most customers attest to seeing results after using their products
Their products include fragrance-free and cruelty-free ingredients, and they do not contain paraben, SLS, SLES, and DEA
Their return policy allows customers to return products within 28-day
They offer Klarna payment plans and free international shipping to numerous countries
The customer service team takes less than 24 hours to respond
Cons
The company doesn't offer samples of its products
They do not offer promotions, discounts, or sales
The products are not 100% Vegan
Augustinus Bader Products Review
Augustinus Bader offers a wide range of skincare products for the face, hands, and body. The products include moisturizers, serums, and balms. The company also got you covered in terms of gift sets. Appreciate your loved ones with a gift set of clean luxury beauty products. Let's dive into the brand's best sellers.
Augustinus Bader the Rich Cream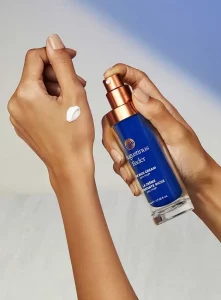 This rich cream is the brand's best-selling product. It is a hydrating cream that renews nourished skin cells leaving your skin healthier. It is a product you can trust, backed by over 30 years of research. Augustinus Bader The Rich Cream is enriched with TFC8, a blend of vitamins, amino acids, and synthesized molecules.
This Augustinus Bader review discovered that the cream has anti-aging elements that hydrate the skin, reduce bloating, and promote an elastic barrier that protects your skin. Apply the cream morning and evening by gently massaging it along your jawline. Then lightly pat the cream on your face, and don't forget to apply it from the base of the neck to the chin. Finally, apply any excess cream over your décolletage. The cream is available in different sizes; the 15ml bottle costs $85, the 30ml bottle$170, and the 5oml bottle 265.
To learn how to apply Augustinus Bader Cream, follow the steps below:
Massage the Augustinus Bader Cream along your jawline in upward sweeping motions.
Sweep starting from your nose, then to your ears, and don't forget to sweep across your forehead. Then, massage the Augustinus cream over your cheeks to your temples.
Next, apply from the base of your neck to the tip of your chin, then take the excess cream and massage it over the decollete.
Augustinus Bader Face Oil Reviews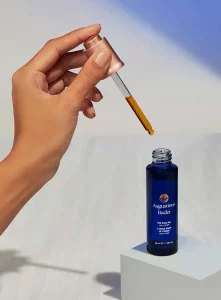 If you are looking for a face oil that combats acne and leaves your skin glowing, you should try out their face oil. Based on Augustinus Bader Face Oil reviews, many users have seen changes in their skin condition after using the face oil. This is because it contains argan oil, pomegranate seed extracts, and antimicrobial Karanja.
For best results, apply 3-3 drops of the oil after cleansing your face and allow it to work its magic. The silky textured oil will be absorbed fast into the skin without leaving a greasy residue. Augustinus Bader Face Oil is available in two sizes: the 10-ml bottle co0sts $85, while the 30-ml bottle needs $230
Augustinus Bader Lip Balm Review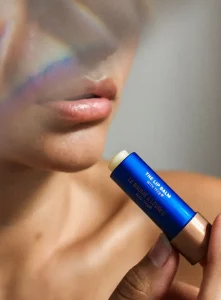 Lip balms are must-have products for many people for they protect the lips and relieve dryness leaving the lips looking soft. Augustinus Bader Lip Balm review shows that the product is one of the customer's favorites. It hydrates, rejuvenates, and nourishes the lips, making them smoother and healthier.
The lip balm is enriched with Shea butter, Castor seed oil, and olive fruit oil, among other natural ingredients that add moisture to your lips, giving them a noticeable plumper look. Apply the lip balm as desired to achieve a smoother, softer, and plump-looking lips. Get this effective TFC8-powered product for $40.
Augustinus Bader Essence Review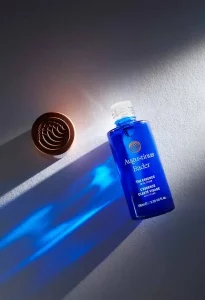 The essence is a blend of exfoliating hydroxyl acids and potent botanicals that create a powerful skin care product. With Augustinus Bader Essence, you are getting the benefits of three products in one: a gentle exfoliant, toner, and hydrating essence. Therefore, it is very easily absorbed into the skin and exfoliates, purifying the skin and thus retaining more moisture.
According to Augustinus Bader essence review, it leaves the skin looking softer, smoother, and more radiant; this is because it removes toxins from the skin, reduces the appearance of pores, and improves the overall texture and tone of the skin.
Apply the essence to clean skin using a cotton pad on the face and neck as desired. Then allow it to be absorbed into the skin before applying your moisturizer. It is available in two sizes: the 30-ml bottle needs $30, while the 100-ml bottle costs $90.
Augustinus Bader Eye Cream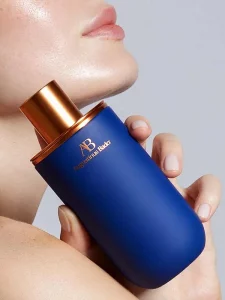 Eye creams tend to be left out by most people when it comes to skincare routines. Like any other part of your body, the eyes are quite important, and they also need extra care. The Augustinus Bader Eye Cream is an innovative product formulated to diminish visible signs of damage, stress, and aging of the delicate area around your eyes. It hydrates the skin and boosts its firmness, thus reducing the appearance of under-eye circles, wrinkles, dark shadows, and puffiness.
The eye cream is formulated with clean and active ingredients that are sustainably sourced. They include glycerin, jojoba seed oil, coconut oil, Sisymbrium Irio seed oil, and sodium phytate, among other ingredients.
You should apply the eye serum on clean skin every morning and evening and gently massage it into your skin in semicircular motions around the eyes. Start from the inner corner just beneath your eyes, then move underneath the brow bone and continue the process until the cream is fully absorbed into the skin. You can get this eye cream for only $215.
Augustinus Bader Reviews from Customers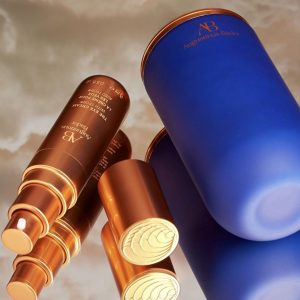 We cannot end our Augustinus Bader review without going through what customers are saying about this beauty brand. Our team did not come across any reviews on their website. We had to go further and check from other sites like Reddit threads, Amazon, Cult Beauty, and MakeupAlley.
MakeupAlley gave Augustinus Bader a rating of 3.5. A satisfied customer stated that the Body cream had a better moisturizing effect and that it shrunk the appearance of cellulite. Another customer left a review on their lip balm, saying that the product reduced the visible signs of aging, rejuvenated the skin, and brought out the nourishment effect well after each application. The more outstanding review on the cream and balm is that the products are highly hydrating.
Most customers on Cult Beauty praised their Augustinus Bader toner, giving it a 5-star rating. They said that they love how it gently dissolves and removes dead skin cells, makeup, and dirt, purifying their skin while helping it retain moisture.
Reddit threads also had positive feedback. Customers had good things to say about their beauty products. Most of them saw the brand's products as the solution to their skin issues. One customer even went to the extreme and stated that the use of their products refreshed and heald their skin overnight, as they did not suffer from the same issue the next day.
Popular Alternatives to Augustinus Bader
Further customer reviews
Another customer on Reddit stated that the cream made the skin look more balanced and softer after every use, especially after an irritation.
Our final site, Amazon, gave the brand a rating of 3/5 stars. The reviews seemed mixed, as some customers considered it the solution to their skin problems despite the prices, while others saw the price factor as limiting. A satisfied customer claimed that despite the product being slightly higher than the competitor, it was worth buying one of those rather than using over ten bottles of the cheap product that yielded no results.
This Augustinus Bader cosmetic review clearly states that the negative reviews might have aroused from a minor angle. It can be corrected almost immediately after customer care notices the issue.
Although a few customers complained about this beauty brand, most of them liked the products they offer. The company also offers a return policy for those who aren't satisfied with their purchase.
Sign Up for Augustinus Bader
 Do you want to join the club and enjoy the exclusive deals only accessible by members? Visit their sign-up page and create your account by filling out the required details in the registration form, including your name and password used to access your account in the future. You can log in with your Facebook or Google account and start sifting through the available items to find a product that suits your needs.
Where to Buy
If you are wondering: Augustinus Bader where to buy? Augustinus Bader products are available on their website AugustinusBader.com. You can also find their products in their flagship stores in Paris and other luxury stores. Alternatively, you can get their products in select online retail stores, including Amazon, Violet Grey, Neiman Marcus, and Saks Fifth Avenue.
Shipping and Return Policy

The brand offers free shipping worldwide, exclusive of any all-import destination duties, levied fees, and taxes in the recipient country. Delivery is done on the same day on orders placed before noon between Monday and Friday. However, delays might be encountered during the pick periods, launches, promotions, and holidays. You will be notified after your order has been shipped via email, where you will have a tracking number as a reference.
If the items from Augustinus Bader do not satisfy your need, you have 28 days after delivery to claim a refund.
All the returns should meet their return policy before they are approved. Make sure you visit their website and get familiar with it before posing a claim.
Promotions & Discounts
Currently, there is no Augustinus Bader discount code or Augustinus Bader promo code available on the internet. To be alerted to the upcoming promotions and product releases, you might want to sign up for their email newsletter.
Contact Augustinus Bader
Do you have any inquiries you feel were not captured in this Augustinus Bader review? You can either contact their customer service by calling them at +1844-976-2021.
You can also email their customer support team at [email protected] or visit their website and fill out the contact form by providing your details and the questions you have about the brand, and they will respond within 24 hours.
Alternatively, you can send their support team a direct message on the Augustinus Bader Instagram or Facebook page.
Augustinus Bader Review: Editors' Verdict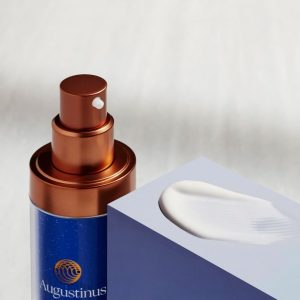 To conclude our Augustinus Bader review, our team has found that this luxury skincare brand provides value for money. From the reviews we have gone through, many customers love their skincare products. The company has also won several awards and recognition from the beauty community for the cream and the rich cream.
The numerous positive reviews indicate that their products meet the requirements of customers. Everyone who has had any experience with the brand's product is never going back to the initial products they were using.
Many customers trust their products because professor Augustinus Bader, the founder, is a globally recognized physician and biomedical scientist and one of the foremost specialists in the regenerative medicine and stem cell biology fields.
Additionally, their products are cruelty-free and the packaging is attractive. Even if you are not within your budget, you'll find a great Augustinus Bader Dupe.
Moreover, the Victoria Beckham and Augustinus Bader partnership has resulted in effective, science-backed beauty products. For these reasons, we recommend Augustinus products to anyone looking for clean, luxury beauty products.
Are you looking for other beauty brands? Perhaps brands that also offer high-quality skincare? Check out our reviews of Caudalie, COSRX, Dermalogica, and Evolve Beauty.
Augustinus Bader FAQ
How long does Augustinus Bader cream last?
If you're asking yourself: How long does Augustinus Bader cream last? The cream lasts the whole day after application. You do not have to worry about any retouches during the day. Once you are out of the house, that is it. The 50-ml Augustinus Bader cream goes for $265, and it can last up to six weeks.
Is Augustinus Bader worth it?
If you are wondering: Is Augustinus Bader worth it? The answer is yes, it is. With the numerous positive reviews from satisfied buyers, we can clearly say that their products are worth the buy.
Augustinus products are also free from fragrance, DEA, SLES, SLS, and parabens. That means they are safe to use since they are kind to your skin.
Are Augustinus Bader products safe to use during pregnancy?
It depends: some products can be safe while others may harm you. When you are breastfeeding or grand, the company recommends that you should not use their Hand Treatment and Body Cream.
The Cream is categorized as safe to use when you are pregnant. But keep in mind that it features Retinyl Palmitate; however, this ingredient is included in the product at a safe level for anyone pregnant or breastfeeding. The Face Oil features a small amount of Licorice Oil, an ingredient that is classified as safe to use during pregnancy.
We recommend you visit the brand's website and read the instructions for each product you want to purchase and be able to identify which is suitable and which one is not. Be sure to visit a physician before applying any products while pregnant.
Are Augustinus Bader products tested on animals?
No, Augustinus Bader considered humanity. They do not carry their tests on animals, and they try as much as possible to be vegan. Most of their products are vegan, including the Rich Cream.