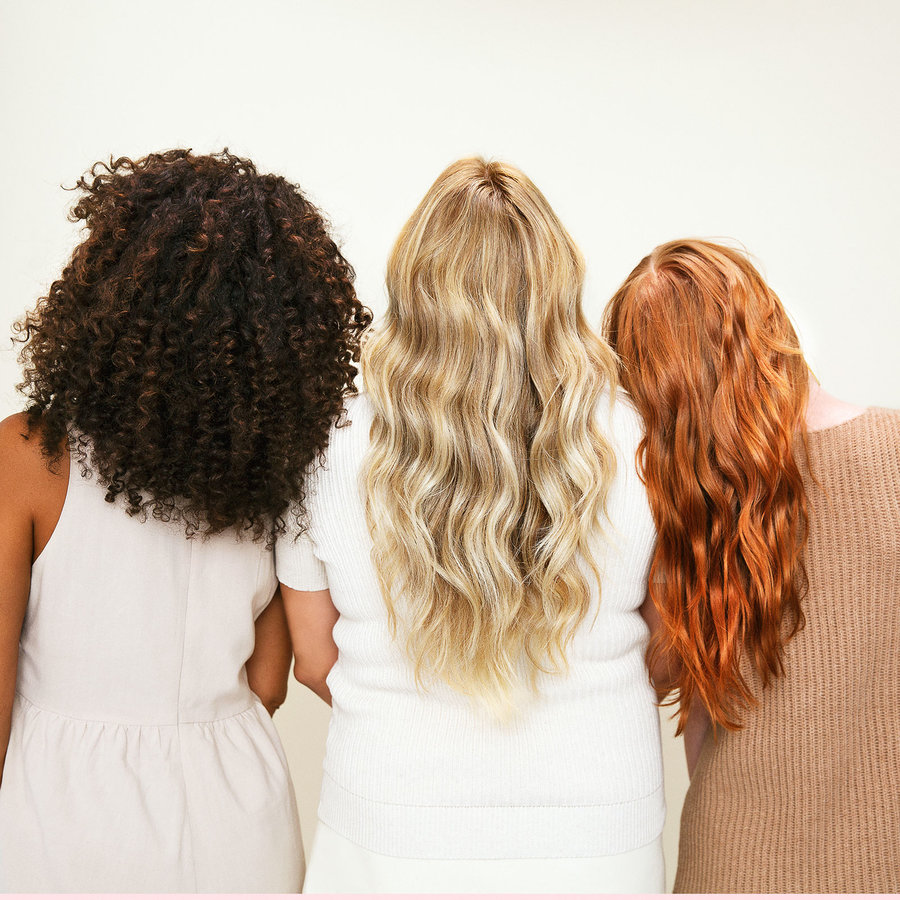 Do you feel like changing your hair color but are unsure which color suits you best? Going to the hair salon can be costly and sometimes you are not too content with the result either. Unless you choose the right colorist, they might not even suggest you the tones that suit your face and skin color. Coloring your hair is like wearing an accessory, it can make your face look younger and brighter, and it just adds to your whole personality. But maintaining colored hair is difficult sometimes and re-applying the dye takes effort. Don't worry, companies like eSalon can help with all of that. And we can help by creating in-depth eSalon reviews based on customer feedback.
What is eSalon? This company will create custom hair color formulas and deliver them to your door. They work with professional colorists who will customize the hair dye according to your facial features, skin tone, and even hair texture. Did this catch your attention? Read our unbiased eSalon reviews to find out more! 
About eSalon

eSalon has been around for quite some time now. The brand was founded in 2010 with a vision to bring you the perfect hair dye and deliver it to your doorstep. You don't need to worry about looking for a salon, paying too much, and then keep going back to maintain it. 
They say that "no two people are the same". And the hair dyes found in pharmacies, beauty stores, or online usually cater to a group of people rather than one individual. Sure, there are hundreds of different brands now on the market and hundreds of different colors and tones, however, those are not created specifically for you. 
eSalon steps in and crafts everything in their own lab, to match your needs and make you feel and look incredible. So how does this work exactly? According to their website, the colors are treated like codes and turned into languages. Each shade variation and pigment will be sent to a color dispenser. To be more precise, your hair dye will have the perfect amount of pigments for your personal needs. eSalon created over 260,000 unique combinations so far! 
More about eSalon
But the technology doesn't just stop there. You don't just get your customized hair dye and then apply it alone without any help. Emily Manatan, a senior colorist mentions how people called their customer service from the shower seeking guidance on how to apply the color. And the customer care team delivered and helped each individual that needed assistance with their hair color. You will never get this type of attention from a regular boxed color or local salon. 
12 years later, with over 10 million orders shipped, 260k formulations created, and winning an Allure award for the "Best Hair Color" 6 times, eSalon is standing proud and waiting to help your specific needs. Oh, and they refund you in full in case you're not happy with the color! Still not convinced? Carry on reading our eSalon reviews! 
Pros
Custom-made hair color for each individual

Over 260,000 unique formulations

100% satisfaction guarantee

Shampoos and conditioners are SLS and SLES free

Cruelty-free brand

Ships to USA and most European countries

Free shipping available for over $40

Color plan unlocks 20$ off

Option to skip, cancel or reschedule order at any time
eSalon Products Review
Before you even think about ordering eSalon hair products, you have to know how this works and what can you expect from them. It is a pretty straightforward process the steps are very easy. Meanwhile, get yourself a self-care subscription box with eSalon! 
eSalon Custom Hair Color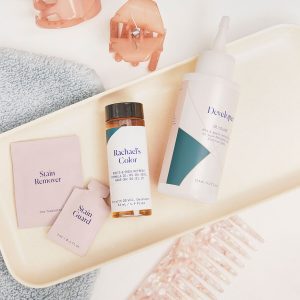 At eSalon website, there is a short quiz to decide which color you wish to go for. This is very useful as your colorist will personalize the color to your taste, skin tone, and eye color. 
The questions will be about your current hair color, whether that is natural, bleached, permanent, demi-permanent, and so on. 
After that, based on your answer you'll be asked some more questions. Such as when did you last color your hair, where do you color it, if you've had any treatments in the last 6 months, and so on. 
You'll also be asked how long is your hair if you have any gray hairs, the type of hair (curly or straight), and the thickness of your hair. Lastly, an important question will be your ethnicity based on this question, eSalon can create an even better formula for your hair needs. The quiz will also ask about your eye color.
The last questions will be about your natural hair color (unless you didn't choose that it was dyed before). Then, finally based on the eSalon color chart, you'll get to choose the desired color. There are plenty of different tones to choose from. The eSalon color chart is made up of the main colors such as light browns, medium browns, dark browns, or even black. Under all of these, you'll be able to choose from different tones. For example, copper, auburn, light brown, ash tone, violet, and so on. 
Finalizing the quiz
Once you chose the desired color, you'll be asked to upload a photo of your current color and add any comments you wish your colorist to see. This really helps them to create a formula that will look fabulous on you. 
Finally, for a color plan, you'll only pay $24.00. This means you'll have to subscribe and choose to receive the formula as often as you wish to. Or you can just cancel if you do not like to continue coloring your hair. If you just wish to order it as a one-off, then the price is $30.00. 
eSalon Color Enhancers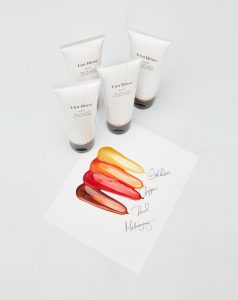 Although you get the main coloring kit in your order, once you completed your quiz, there's an option to add other products. From the color enhancers category, the eSalon tint rinse product is highly reviewed. This is used to revive and enhance your hair color. There are a total of 12 shades available. 
The overall rating for this product is 4.1 stars out of 8,535 reviews and one tube of 3.9 fl oz costs $15.00. Choose from golden, copper, red, purple, black and so on. 
eSalon Shampoo + Conditioner
With any colored hair, it's important to use the correct shampoo and conditioner. At eSalon find the best shampoo that goes with your perfectly colored hair. Some of the best shampoo and conditioners are the repair, moisture, volume, and color care duos. 
We were really impressed that these shampoos do not contain SLS and SLES. That's a great bonus as SLS can make any scalp condition worse than it was before. The repair shampoo and conditioner for example will help strengthen the hair. It maintains a rich and vibrant color, detangles your hair, and reinforces damaged fibers. 
The moisture shampoo and conditioner duo are also color-protecting. It is a lightweight formula that gently cleanses your hair while leaving it hydrated. This formula is also SLS and SLES-free.
The shampoo duos retail for $30, while one shampoo or conditioner alone will cost $15.00. Although the price is not too high, you only get 266ml/9 fl oz amount in one bottle. This should still last you a while if you apply the indicated amount.  
eSalon Treatments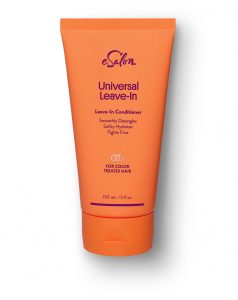 Our colored hair or non-colored hair requires treatments every now and then. Just as you would apply facial masks to cleanse or hydrate your skin, it is equally important to apply treatments to your hair. 
The eSalon perfect ending leave-in treatment is a great way to fight frizz and hydrate the hair. The best part is that you do not need to wash this out. This needs to be applied to towel-dried hair but avoid your roots. It will not weigh your hair down and will add smoothness. For 150 ml/5 fl oz product, the cost is $15.00.
Another useful treatment can be the Weekly retreat, which is a moisturizing mask for deep hydration. It's a product formulated with avocado, argan, and jojoba oil. Its color protects the hair and leaves it silky soft. Another added benefit is that it will prevent shade fading for up to 30 washes as well as protect the hair from heat. 
eSalon Styling Products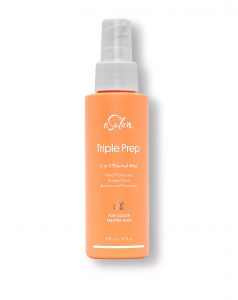 In case you wish to add more staple products to your hair care routine, choose from one of the eSalon styling products. For instance, the Triple Prep is a heat-activated protectant spray. It adds shine, tames your frizz, and strengthens the hair. 
At the same time, eSalon has a number of different hair sprays. Choose from firm-hold or light-hold hairspray, body-boosting mousse, or even root volumizing spray. All of the products are rated above 4 stars by customers, you simply cannot go wrong with any of these. 
eSalon Reviews from Customers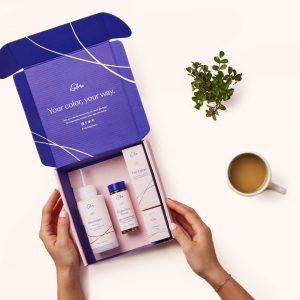 Now, this all seems too good to be true. Custom hair color delivered to your door at an affordable price and you even get help whenever you need it? Yes, that sums up eSalon. But what do customers have to say about this?
Well, on the website, clients rate the brand 4.2 out of 5 stars. And there are nearly 100k ratings and 60k reviews. Customers seem to enjoy using the brand. One customer thought it is unbelievable! 
"Of course I was skeptical and nervous, I haven't dyed my hair in many years and certainly not by myself since I was a teenager. I'm 36 and noticed my first few grays and needed to do something about it. After a few Google searches i found this place. The directions were easy and I LOVED how I could stick it to my mirror. I made zero mess in my bathroom bc that stuff DID NOT DRIP! My shower has not a single Stain. And most importantly…. My hair looks incredible and not a single gray to worry about. Going to tell my mom and friends. I just wanted to say again HOW EASY it was, the directions were simple and clear."
We could not find eSalon reviews for blonde hair specifically as you cannot filter the reviews based on hair color, however, the majority of the reviews are positive. 
Further customer reviews
Some customers mentioned that the formula might have been changed, coming from people who have been with the brand for many years. After checking the lowest ratings on the website, we were pleasantly surprised that there haven't been many 1-star reviews. If so, most of them were pretty old, dating back to 2016. 
There are however more 4-star reviews as customers either didn't like the shade or the color didn't last as long as they would've liked it. With that being said, eSalon customer service responded to everyone that was not happy with the product. 
We also checked the reviews on Trustpilot and have to say that they are the same as on the website. From nearly 2,000 reviews the brand received 4.1 stars and out of those 75% rated the brand excellent. So, eSalon does live up to its standards and customers really enjoy the formulas and products. We also have reviews of Madison Reed, a similar brand to eSalon. 
Sign Up for eSalon
When you go through the quiz, you'll be asked to create an account. This is useful as you can track your order, talk to your colorist and just keep everything in one place. You can sign up with an email or by using your Facebook account. 
Where to Buy
As eSalon custom creates the formulas for you, that means the products are only available on esalon.com. That is for their custom-made formulas. All other products can be found on Amazon as well. 
eSalon Shipping and Return Policy
Shipping usually takes about 3 business days from the moment your formula was created. You'll receive an email with the tracking number. At the moment, you can get your hair color with free shipping. It does not mention, however, in case there is no free shipping how much would be the fee. 
eSalon also ships to most countries. In the USA it ships to Hawaii, Alaska, Virgin Islands, Puerto Rico, and even to the Armed Forces. They also ship to most European countries. If your country does not appear on the list, it is most likely that eSalon doesn't ship there. 
You're not happy with your color? No worries, eSalon offers a full refund. They have a 100% satisfaction guarantee. 
Promotions & Discounts
We do not see any special promotions on the website other than the discount of ordering your custom-made formula on a monthly or weekly basis. You get a $6 discount if you choose to order it over the next weeks/months. Although you can still cancel even if you choose the color plan. 
Contact eSalon
Do you still have questions after reading our extensive eSalon reviews? Contact eSalon customer service via:
Phone: (866) 550-2424 Monday-Friday, 8am-6pm PT or Saturday, 9am-5pm PT 

Or fill out their form 
IS eSalon Legit? Editors' Verdict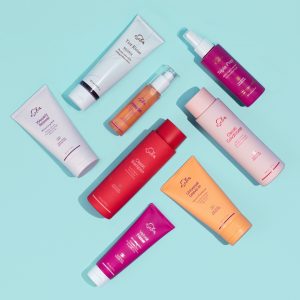 Still curious about our verdict after reading the eSalon reviews? After carefully viewing the process of ordering your color plan, checking customer feedback, and also the type of products eSalon has to offer, we do believe that the brand is worth it. eSalon isn't a new brand, they have been on the market for many years and definitely know how to create hair dyes. 
Customers also have positive reviews about them, and those that do not have probably received a full refund as per their 100% satisfaction guarantee policy. 
If you've been wanting to color your hair but you do not want to spend hundreds of dollars at the salon, eSalon might be the best option for you. Moreover, you do not even need to commit to a permanent hair dye as there are demi-permanent ones too that will come out with several washes. 
Looking for other brands that take care of your hair or help you switch up your style? Read our reviews of Good Dye Young Hair Dye, EVOLVh, Clairo, and HAIRtamin.
eSalon FAQ
How to cancel eSalon?
Are you wondering how to cancel eSalon color plan? You can simply just log into your account and choose the "turn off my plan" button. You can opt-out at any given moment.
Is eSalon ammonia free?
If you were also asking the question "is eSalon ammonia free"? The answer is, yes. They do have an ammonia free option besides the permanent and demi-permanent hair color.
Why have a plan?
Having a plan will unlock 20% off your order. You can add new colors, skip an order and even cancel your plan at any moment.
Why is eSalon special?
eSalon is special as their whole company was created on the basis that people are different. They have different needs when it comes to hair color and the boxed colors will not always suit those tastes. Each formula is custom-made and designed just for you. That's what makes eSalon special.
Are eSalon products color safe?
Absolutely! All of the products were designed for colored hair. The shampoos and conditioners do not have SLS and SLES either.