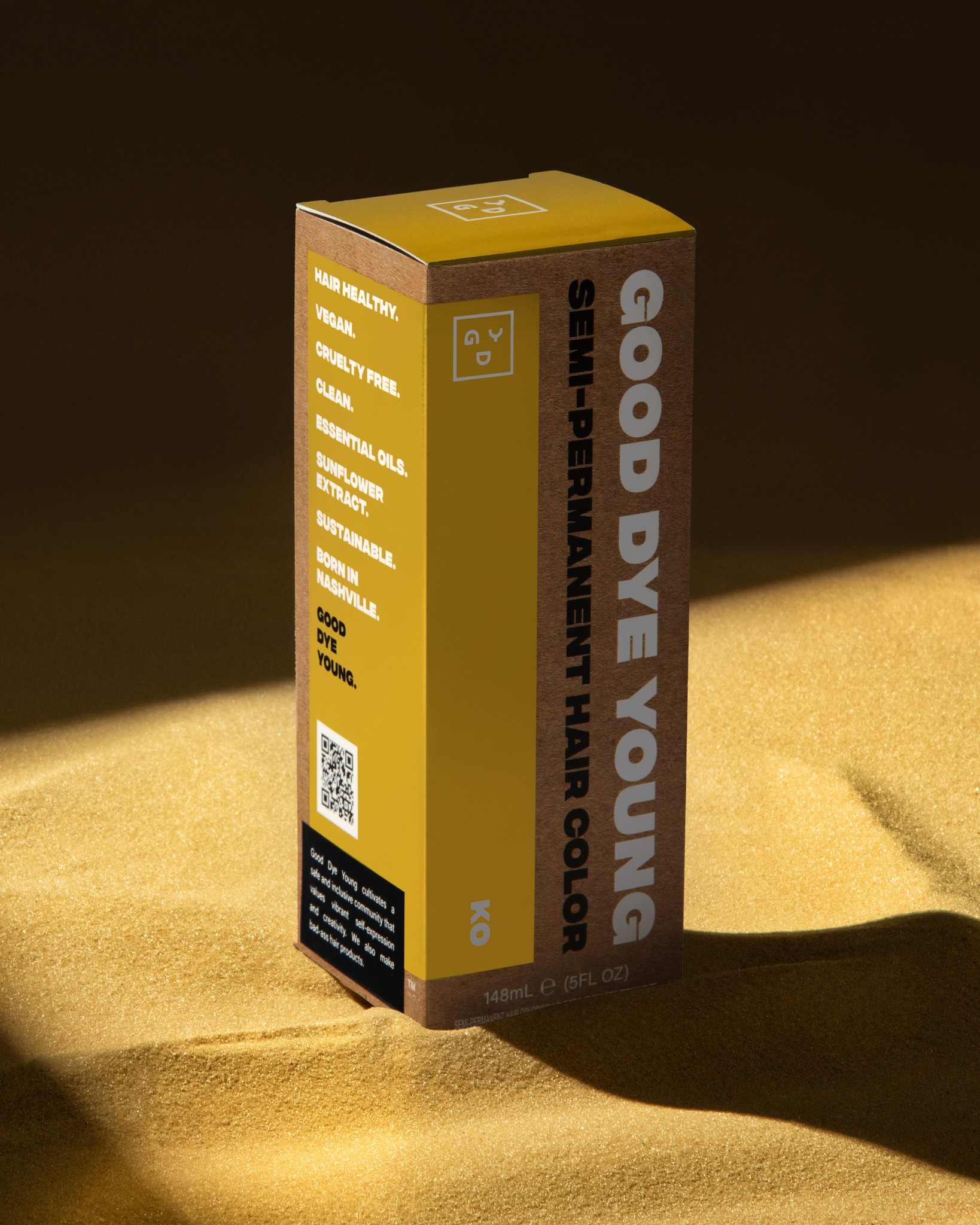 Headquartered in Nashville, Tennessee, GDY Hair Dye is a company that sells hair dyes made without animal-derived ingredients, ammonia, PPD, and peroxide. The company cultivates a safe, inclusive community that values creativity and vibrant self-expression. GDY also sells other hair products, such as lighteners, hair care tools, and hair makeup. In this in-depth Good Dye Young hair dye review, we'll give you a low-down on this company, including its bestsellers, customer ratings, return and shipping policies, discounts, and more, to help you decide if this hair dye brand is worthwhile. 
About Good Dye Young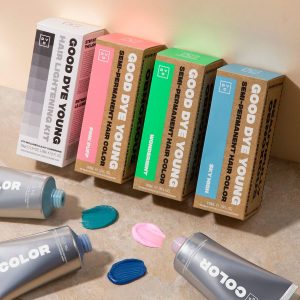 GDY was founded in 2016 by the American songwriter, singer, and musician Hayley Williams and her makeup and hair artist Brian O'Connor; this was after more than four years of planning. The duo merged to establish the company since they were sharing a similar self-expression philosophy. The two co-founders liked the effectiveness of hair as an outlet for creativity. 
The hair dye company offers various colors, including black (None More Black), teal (Narwhal), green (Kowabunga), a purple (PPL Eater), a red (Rock Lobster), a yellow (Steal My Sunshine), blue (Blue Ruin), pink (Ex-Girl), and orange (Riot).
In 2017, the company launched Poser Paste, a temporary die line designed to disappear after one wash. They released Lighter Daze in May 2020, which is a variety of five semi-permanent pastel colors. 
Our Good Dye Young hair dye review found that this company is sustainable, as their packaging is minimalistic and recyclable. Additionally, the products they offer are vegan, and they do not test them on animals or use animal ingredients. 
Many notable publications have featured GDY, including People, WWD, InStyle, Glossy, Vogue, and Forbes. The brand also has 69k Twitter followers, 700k TikTok followers, 111k followers on Facebook, and 299k Instagram followers. This shows this company has done a great job to grow their image. 
Pros
Sustainable packaging

Positive customer reviews on the internet

Rewards program available

Customers enjoy free shipping on orders worth more than $30

They offer a range of products, including hair care tools, dyes, hair makeup, and lighteners

Their hair products don't contain peroxide, ammonia, ingredients derived from animals, and PPD
Cons
They do not offer free returns

Their hair products are pricey when compared to other brands on the markets

International customers complain of slow delivery times
Good Dye Young Products Review
GDY focuses on product performance and includes quality ingredients in its products. A box of GDY semi-permanent hair color needs $18, and you'll save $15 when you subscribe. With that in mind, let's take a look at some of the brand's most popular and vibrant shades.
Good Dye Young Stoned Pony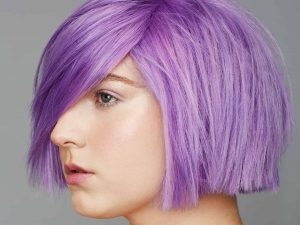 If you love a light purple look on your hair, the Good Dye Young Stoned Pony is the ideal hair dye for you. It's an icy lavender that has silver tones. The product is 100% vegan, meaning it's 100% biodegradable and does not contain any harmful chemicals. That means using this colorant helps to reduce our carbon footprint.
The product features sodium Cetearyl Sulfate, which helps your hair maintain moisture. Octyldodecanol is another ingredient found in Stoned Pony, and it moisturizes and conditions your hair while improving the texture of the hair dye to make application a breeze.
Additionally, it contains water and Propylene Glycol, which have been used as solvents in the product to ensure the concentration of ingredients is low, reducing exposure and waste. PG also helps to form the colorant's cream consistency. 
The company recommends you use this shade on lighter hair, as it does not show up well on people with darker hair. You can lighten your hair if you are looking for a true silver lavender shade. On yellow blond hair, this hair dye gives users a seriously beautiful and unmatched silvery purple tone. 
Good Dye Young PPL Eater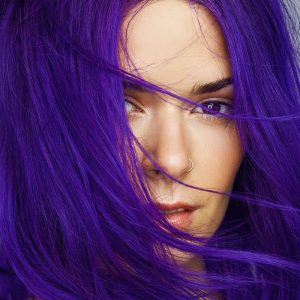 Ideal for those looking for hair that gives a classically gorgeous purple with enough head-turning bite, Good Dye Young PPL Eater will make you feel like a rock star. This purple shade features a blue base, and the product is safe for all hair types. 
GDY PPL Eater is inclusive, and it looks almost the same on platinum to dark blondes. It also appears purple on people who are brunettes, but a darker shade.
Our Good Dye Young hair dye review found that the purple shade has a blue base, and this is what you will see when it starts fading. The product is easy to apply: you only need to take a small amount and rub your fingers together, then apply the color to your clean dry hair. 
The product features Micro Crystalline Wax, which is a clean alternative for toxic paraffin wax because it's obtained from naturally occurring fossil wax. It's used as an emollient and viscosity binder.
PPL Eater also contains bergamot oil, which is high in vitamin C. This ingredient protects your hair from oxidative stress due to environmental pollutants. Additionally, bergamot oil stimulates the production of collagen, a vital component of hair structure, as it makes your hair roots stronger while promoting the growth of healthy hair.
Good Dye Young Pink Puff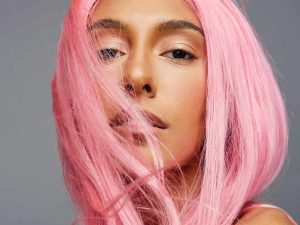 Want to see this beautiful world through rose-colored glasses? Good Dye Young Pink Puff is the right product for you. This semi-permanent dye is fragranced with Bergamot essential oil and has a mood-lifting light citrus scent. The dye is safe on all textures of hair, keratin treated, chemically treated, pre-lightened, and color-treated hair.
Available in a 5-oz tube, the GDYPink Puff contains Methylchloroisothiazolinone and Methylisothiazolinone, which are preservatives that inhibit bacteria, fungi, and yeast growth. This hair dye also features sunflower extract derived from Helianthus annuus flower petals, which protects your dyed hair from free radical and ultraviolet rays.
Moreover, it contains Stearyl Alcohol, a vegetable-derived ingredient that controls the frizz while making your hair more manageable. This ingredient also has a conditioning effect on the hair, and it makes it smooth and soft.
Polyquaternium 6 is another ingredient you will find in this product, and it is positively charged. That means it neutralizes the negative charges of the product and helps your hair to lie flat.
Pink Puff features Basic Yellow 40, a great dye stain for cyanoacrylate that fluoresces under blue light. The HC Blue15 found in this product imparts color to your hair. This semi-permanent hair dye doesn't penetrate deeply into your hair.
Good Dye Young Peach Fuzz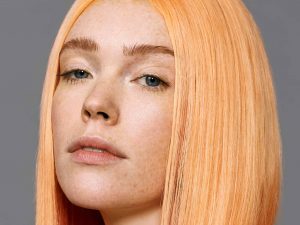 Formulated to make you feel warm and fuzzy inside, Good Dye Young Peach Fuzz is ideal for those who would like to go less bright and bold. On people who are platinum blonde, you'll see a peachy orange color, almost pastel, and a bit muted. This shade is complementary to darker hair.
Brunettes and dark blondes who use this hair dye say it adds a moderately brassy tone to the locks, and you won't look like you have bleached your hair then avoided the purple shampoo and toner part, which is not a bad look. Yellow blondes who use this product will end up with hair that appears brighter yellow-orange and leans orange. 
GDY Peach Fuzz contains Peg 40 Castor Oil, an ingredient that helps the product form emulsions by decreasing its surface tension. It also helps other ingredients in the product dissolve. 
Good Dye Young Rock Lobster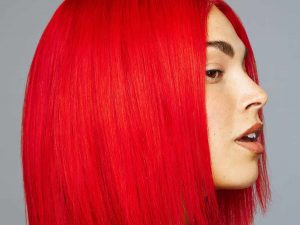 If you like standing out from the crowd, you might want to check out Good Dye Young Rock Lobster. This hair dye gives you a punk-rock look that's so pretty. A beautiful and bold red reminiscent of some of the sexiest sea creatures in history: lobsters.
While GDY Lobster is a bright red shade, most dyed redheads will end up with a darker and more muted shade. You could be creative and pair this with bold pink-red eyeshadow and red lipstick.
Rock Lobster will give you bold and neon on yellow or platinum blondes. Dark blondes will end up with a darker red, with less neon, while brunettes will get a reddish-brown.  
Rock Lobster contains Silica, which reduces fading and color changes caused by UV rays or wash-out. The content in this ingredient also strengthens your hair while improving its elasticity and break load, making your hair thicker. 
Sourced from bee honeycombs, Cera Alba is another ingredient found in this hair dye, which has moisturizing and protective properties. This ingredient is good for your scalp, as it helps create a protective layer over your skin to prevent loss of moisture while protecting it from environmental assaults. Additionally, its anti-inflammatory and anti-allergenic properties help to soothe irritated scalp. 
Rock Lobster also features Caprylyl Glycol, an ingredient that works as a preservative by preventing bacteria growth that can spoil the formula. Essentially, this protects your hair and skin while extending the life of this colorant. 
The SDA-40 Alcohol in this product removes moisture from your scalp and hair while stripping your skin and strands. 
Good Dye Young Hair Dye Review from Customers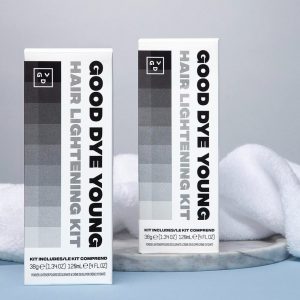 We had to go through several websites to see what customers think about GDY. Users described themselves as thrilled about their dyes on the brand's site. More than 340 people gave their Semi-Permanent colors a rating of 3.8-stars. 
Some customers love the quality of their products, while others were impressed with the vibrant colors and the ingredients they used in their dyes. 
Good Dye Young Ex Girl is one of the dyes that customers love, as it combines professional-grade pigments designed to condition as it is depositing ultra-vibrant color.
One customer praised the Good Dye Young Sky High Hair Dye on Amazon and stated that she liked how it left her hair smelling great and looking great. 
We also checked Influenster and found that most customers had good things to say about this hair dye company. Customers love the scent and clean ingredients the company uses in its products. 
Rock Lobster scored 4.8/5 stars out of 11 reviews, while PPL Eater had 4.2/5 stars out of 20 reviews. Ex Girl received a rating of 4.3 stars out of 38 ratings, and Riot managed to get 4.7/5 stars out of 26 ratings.
Most reviews we found on Sephora were positive, with over 50% of the reviewers leaving a 4-or-5-star rating. Customers loved how their dyes did not compromise the health of their hair. Others commended how the colors lasted. 
Some customers left negative reviews, with most users stating that their products are expensive. Others complained that the GDY does not offer its customers free returns. 
Interestingly, there are 0 reviews of the website on TrustPilot and Sitejabber.
Overall, a high percentage of users agreed that GDY dyes are long-lasting, gentle on hair, keep the hair soft and shiny, and are intense and bold.
Good Dye Young Alternatives
Sign Up for Good Dye Young
Want to become part of the Good Dye Young family? Visit their website and navigate to the registration page, where you will have to provide your email address. GDY will then send a password to your email address; use it to log into your GDY account.  
Once you have registered an account, you can manage your billing and shipping, view your recent orders, and edit your account details from the dashboard. You can also enjoy fast checkouts and receive notifications on available deals and new arrivals. 
Where to Buy Good Dye Young
You can buy GDY hair dyes on their official website GoodDyeYoung.com. Their products are also available on Sephora, Sally Beauty, and some local beauty stores near you.
Shipping and Return Policy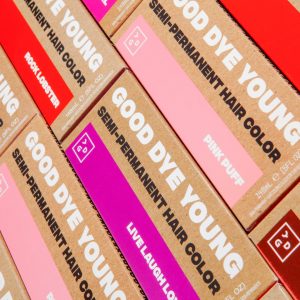 Shipping:
The company ships within the United States and worldwide. Customers receive their tracking information once their order ships.
Internationally can take between 4 and 6 weeks, and the company delivers US orders via the following methods:
FedEx Overnight requires $65

USPS/FedEx Priority Mail, which takes between 2 and 3 business days and costs $26

US Flat Ground takes 5 to 7 business days, and you'll have to pay a $10 flat fee; customers who order items worth more than $30 will enjoy free shipping
Return Policy:
GDY's return policy allows you to return unused or unopened products within 30 days after receiving them. However, the company won't refund your original shipping charges and return shipping charges.
The company doesn't offer exchanges. If you want to exchange the unopened product and get another color, buy the dye you want and return the unused one. 
Good Dye Young Promotions & Discounts
GDY offers free shipping to US customers who spend $30 or more. You will also enjoy a 15% discount when you subscribe to be a member of the GDY. 
The Dye Happy rewards program allows customers to earn DYEmonds for money whenever they buy GDY products on their site. You can also earn DYEmonds on your birthday and by leaving reviews on the brand's website. 
At check out, the site will display the DYEmonds you have earned at the top. You can then apply them and save money while purchasing your favorite hair dye. 
You need to earn a minimum of 200 DYEmonds before GDY allows you to redeem them. 1 DYEmond will give you $1, and with 100 DYEmonds, you'll get $10.
Contact Good Dye Young
If you want to reach out to Good Dye Young's customer support representatives to ask questions about their products, you can use the methods below:
Sending them a message on one of their social media pages: Twitter, Instagram, or Facebook

Filling out the Contact Form GDY's site

Emailing their support team at [email protected]
Good Dye Young Hair Dye Review: Editors' Verdict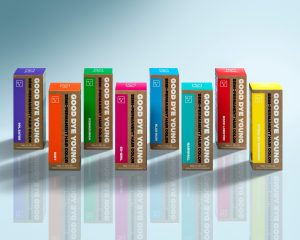 To sum up our good Dye Young hair dye review, we find this company worth it. The company offers high-quality hair dyes with bold colors and gentle vegan ingredients that are kind to your hair and scalp. 
While their hair dyes are expensive, they are the best option if you care about your hair's health. They do not contain harmful ingredients, such as PPD, sulfates, parabens, peroxide, or ammonia. 
There are also loads of positive reviews from satisfied users. Most customers love the quirky colors of their hair dyes because they make them stand out and turn heads.
Customers also praised their customer service and raved about how it is top-notch. They loved how the support team is responsive.
We recommend GDY to anyone looking for vegan hair dyes with vibrant colors.
Are you looking for other hair care and beauty brands? Read our reviews of 10 Best Hair Treatment Brands, AQUIS Review, Cantu Review, and Color Street Review.
Good Dye Young Hair FAQ
Are GDY products cruelty-free and vegan?
Absolutely. All the products that GDY offers are cruelty-free and vegan. That means GDY does not test their hair products or the ingredients on animals.
Is the GDY brand safe?
Yes. All GDY products are safe since they do not contain harmful ingredients, such as PPD, ammonia, sulfates, parabens, and peroxide. The products they sell are cruelty-free and vegan.
Can I purchase GDY at a retailer?
If you are interested in purchasing GDY products, you have to visit their site GoodDyeYoung.com or head over to any Sally Beauty store. You'll also find their products on SallyBeauty.com, Sephora.ca, or Sephora.com/good-dye-young. Use their Find Us in Stores tool to find a nearby store.
Keep in mind that you can only buy fashion and certain accessories on GoodDyeYoung.com.
Does GDY have coupons?
Yes. Follow GDY on their socials and sign up for their email list and text messaging to get updates on their next sale or offer. You cannot use coupons on limited edition collaborations or discounted items.