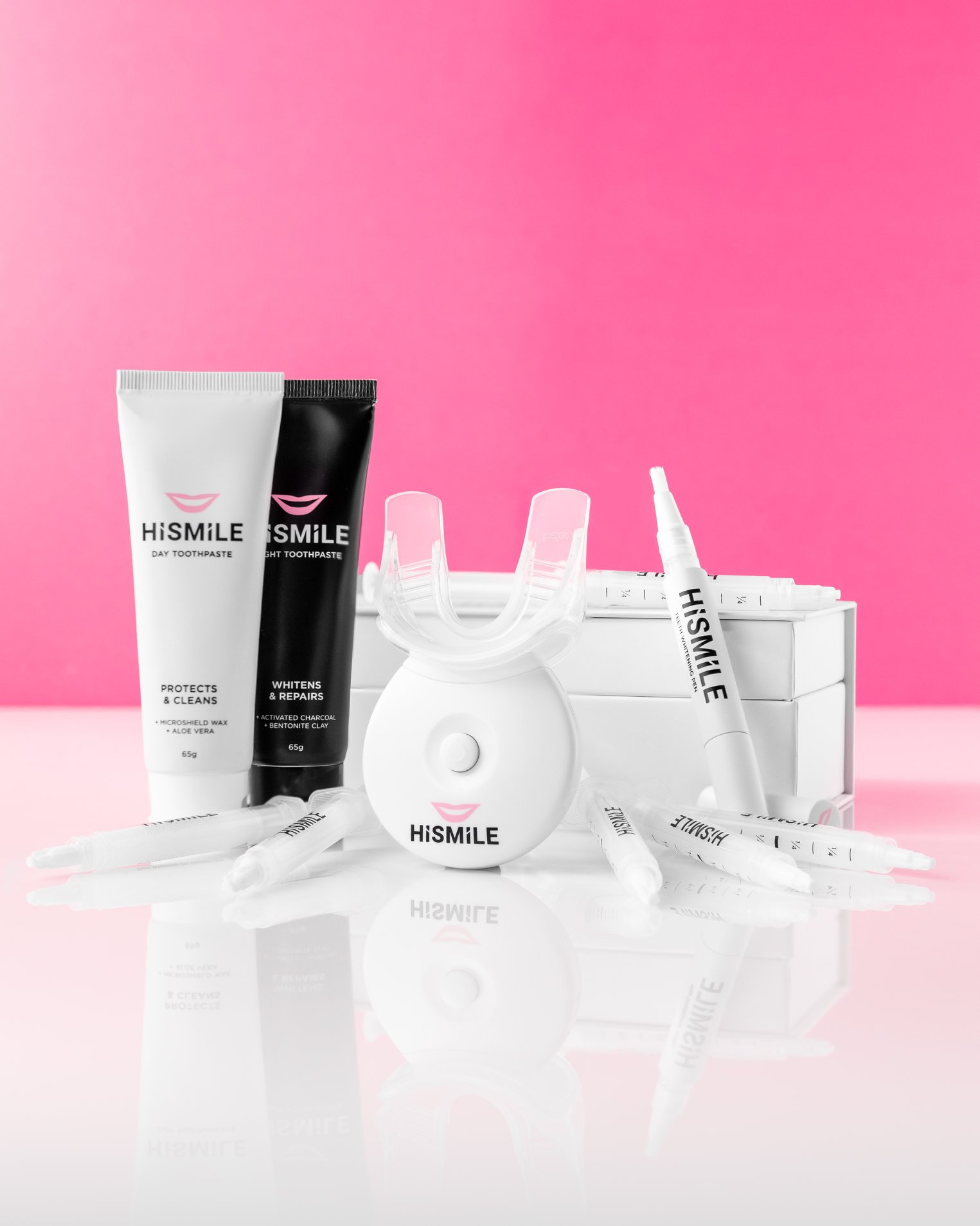 HiSmile promises to bring the power of professional tooth whitening without the risk and damage that comes with peroxide bleaching used in most home whitening kits. They have a massive social media reach, with famous faces such as the Kardashian clan using their products on Instagram, plus hundreds of TikTok videos promoting their simple system. Celebrity endorsements and social media reach can sometimes feel a bit meaningless in this world of paid promotions and free samples for those who already have a following (and the budget to pay for dentist whitening!). So, we're diving into real HiSmile reviews from paying customers alongside what actual dentists have to say about the science behind the system. All so you don't have to!
About HiSmile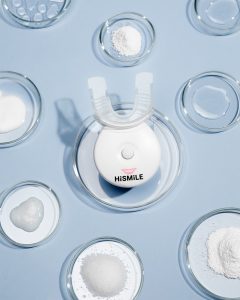 HiSmile is an Australian company founded in 2014 with the goal of producing a safer and simpler home whitening kit. They've since expanded into a worldwide provider of a range of whitening products for both professional dentists and home use.
With a strong fanbase in Oz and the UK, HiSmile has recently been taking America by storm with a range of well-placed and enthusiastic celebrity and influencer endorsements.
The goal of this brand? To create an effective and easy-to-use teeth whitening system free from peroxide and other harmful bleaching agents that weaken the teeth, increase sensitivity, and cause gum issues.
HiSmile products are all completely peroxide-free and have been thoroughly tested alongside peroxide-based products and distilled water to show they cause no more damage to enamel than the water used in the control study.
HiSmile is so confident their product doesn't damage teeth that they have included a PDF of this study in its entirety on their website.
It's clear that significant research has gone into creating HiSmile products and the design of their kits and system has continued to evolve in recent years – from cumbersome syringes of the active gel to more user-friendly single-use HiSmile gel refills. But while it's easy to show that the product doesn't damage teeth, it's a lot harder to prove that it makes any difference to something as subjective as their shade.
The brand was featured in The Times, People, Daily Mail, Independent and Health and they have a lot of followers on Facebook, Instagram, and TikTok.
Pros
A fully home-based system with no trips to the dentist.
Simple to use process with no complicated steps.
Treatments only take ten minutes.
Causes no more harm to teeth than distilled water.
Peroxide-free formula.
The HiSmile battery can be replaced with widely available 3V coin batteries.
Vegan and cruelty-free.
Cons
Results vary massively from person to person.
The one-size-fits-all mouthpiece can be uncomfortable or fail to stay in contact with all your teeth at once.
A strict returns policy means there is no way to try before you buy or get your money back if the system does not work for you.
Customer services try to upsell if the kit does not work as well for you as advertised.
An international company operating out of a different time zone, making it difficult to communicate smoothly.
Products Review
HiSmile is everywhere on social media recently, with recognizable faces sporting their signature disc-shaped mouthpiece all over our feeds and phones.
But while we've all jumped on social media fads that we've lived to regret… Occasionally a brand pops up that is worth your time.
In this section of our HiSmile review, we're going to be looking at the effectiveness of the HiSmile teeth whitening products, including plenty of real customer reviews, to establish whether these products live up to the hype.
HiSmile Teeth Whitening Kit Review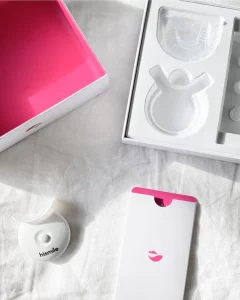 The HiSmile PAP+ Teeth Whitening Kit contains everything you need to get started on your HiSmile teeth whitening journey…
The LED device
A Mouth tray
6x Teeth Whitening Pods
Shade Guide
The 3-step whitening routine is incredibly easy to follow, and you'll find comprehensive step-by-step instructions on the HiSmile website and included with the product to help make your experience a breeze.
According to the website, clinical trials of the HiSmile teeth whitening kit have been an overwhelming success, with 100% of participants achieving instantly whiter teeth, 62% improved the whiteness of their teeth by at least 3 shades, while 0% experienced any sensitivity to the advanced formula.
However, the HiSmile teeth whitening kit reviews around the web tell more of a mixed story…
While many customers do rave about the instant results and noticeable, lasting difference the kit has had to the quality and whiteness of their teeth, others state they haven't seen any difference. Many of these claim to be after prolonged treatment.
It's also worth noting that many of these negative HiSmile teeth whitening kit reviews also comment on the response they have been given by customer support… These include being noted that results can vary, some people may have staining that can only be removed by a dentist, or that additional products may be necessary to achieve the desired results.
These are all reasonable responses but seem to contradict the sweeping claims on their website and in some of their paid advertising.
In a HiSmile teeth whitening kit review from a qualified dentist, the writer pointed out that one reason for these varying results could be that the mouthpiece is inflexible and not made to measure, leading to problems when it doesn't properly fit the user.
HiSmile Toothpaste Review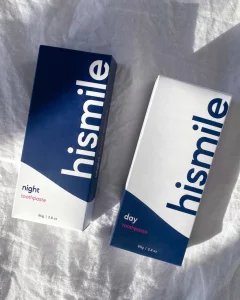 There are two types of HiSmile toothpaste available. The first contains HiSmile's patented whitening ingredient, while the other is provided as a set. The set contains two tubes of toothpaste for the day and night, each utilizing different formulations to optimize protection based on the time you brush.
Results, again, really seem to vary here with some reviewers raving about the difference it made to their teeth and others claiming it's no different from a much cheaper, off-the-shelf toothpaste.
To some extent, you're paying for the convenience and expertise of a curated package with the best type of toothpaste to use in the mornings and evenings. Most of us use the same tube until it runs out and wouldn't necessarily consider that our teeth have different needs at different times. Some people with lifestyles that are particularly rough on their teeth may find this simple routine change makes a massive difference.
HiSmile PAP+ Toothpaste contains the same active ingredient as the popular home whitening kit and is suggested between whitening sessions for ongoing maintenance. As with other HiSmile toothpaste products, this is an expensive habit if you want to use it daily but a lot cheaper than frequent dentist-chair whitening… Particularly if it keeps the stains at bay or even prolongs the gap between sessions.
HiSmile Colour Corrector Review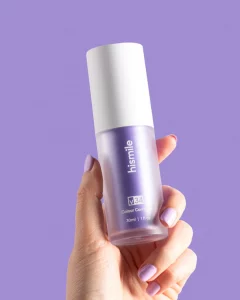 If you've ever used blue or violet shampoo to cancel out the yellow tones in bleached hair, you'll have some understanding of how the HiSmile V34 Color Corrector utilizes opposite tones to cancel out undesirable colors (such as yellow stains) and improve the brightness of your teeth.
Based on customer reviews, the V34 Colour Corrector does seem to brighten teeth (or at least give the appearance of a less yellow tone) but the water-based dye formula is a much more temporary solution than products designed to actually remove stains, instead of just masking them.
Most users seem to see some sort of result almost immediately but find that it wears off quickly or isn't enough to make a significant difference without additional treatment.
HiSmile Whitening Strips Review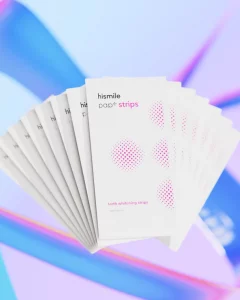 HiSmile whitening strips contain the same patented, peroxide-free ingredient that is used in their whitening kits but in a convenient, mess-free strip form. The stips come in handy sachets that can be popped in a purse or suitcase for on-the-go whitening or a confidence boost before an important appointment.
HiSmile is at pains to point out that the strips contain less of the active ingredient and should provide less whitening than the gel used with the LED activator kits. However, customers seem to disagree, with a greater proportion of reviewers having good things to say about HiSmile whitening strips than about their kits.
Seeing so many people having first-time results from the strips and comparing them to other strip-based home whitening systems, we can't help but wonder how much of that whitening is a result of the mechanical action of the adhesive pulling stains off teeth – a lower proportion of the active ingredient should lead to worse results, not better ones… Unless it's the delivery system providing the benefit.
Something else several reviewers mentioned was that HiSmile whitening strips resulted in less sensitivity than they're used to feeling after using whitening strips. And we agree with HiSmile's scientists that this is the result of their peroxide-free formula. While it's still up for debate how powerful PAP+ is for removing stains, there's certainly no doubt that it's gentler on teeth than the leading alternative.
HiSmile Hyaluronic Serum Review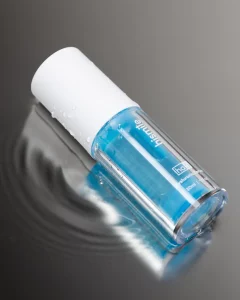 The hyaluronic acid found in this serum from HiSmile is another innovation, like the blue-tinted color corrector, that's made the journey from cosmetics to mouthcare.
Hyaluronic acid is a substance that promotes moisture retention in tissues and has been used for years in serums to keep skin plump and moist. HiSmile claims that as a serum for your mouth, it can promote gum hydration and saliva production, leading to healthier and less sensitive gums.
This seems to be a fairly new product for HiSmile, with very few reviews available and not a lot of information around on how effective this type of product is for gum health. The science is sound though and the active ingredient has a long history of use in the cosmetic industry.
Something we often hear from dentists is that looking after your gums is as, if not more, important than looking after your teeth themselves so it's refreshing to see a product focussing on this aspect of oral hygiene.
HiSmile Reviews from Customers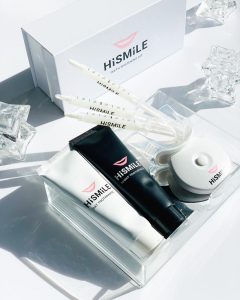 Whenever we review a brand, we like to dive into what real customers are saying about the company and its products. While reviews on a brand's own website are always useful, they don't always show the full story, with many brands guilty of filtering results to shine a more positive light on the items they have to offer.
For this reason, we always like to go a little further afield when completing our brand reviews. And one of our favorite places to check for independent reviews is Trustpilot.
On this platform, HiSmile boats a respectable 3.9-stars across 14,448 reviews. Their account has been "claimed" and we noticed the brand has a good record of responding to reviews: taking the time to thank individuals for positive reviews and reaching out to those leaving negative ones.
Are all reviews positive?
But despite plenty of positive HiSmile reviews, we were a little concerned by the number of times reviewers mentioned customer services trying to upsell them or purchase additional HiSmile gel refills when they complained about a lack of results.
We feel that if extra products are likely to be needed for good results then this should be made clear to new customers and not something they learn after making a complaint.
HiSmile reviews from customers on their own website are overwhelmingly positive – looking through the reviews visible in the webshop entry for the teeth whitening kit, you can see only 5-star reviews. Given how much more varied customer reviews are when the product is bought from other sellers, or on independent rating site TrustPilot, we have our suspicions that they may be picking and choosing which reviews to publish.
Many of the responses to negative HiSmile reviews mention that results vary from person to person, despite their confident webshop claiming that 100% of testers saw results after the first treatment.
We're always a little suspicious of anything claiming to work 100% of the time and feel that customers would be less disappointed by poor results if it was made clearer at the point of sale how much results can vary.
Sign Up for HiSmile
Signing up for HiSimile is as simple as entering a few details or connecting through your existing Facebook or Google accounts.
Signing up allows you to set up email notifications for new products and offers as well as giving you exclusive access to information about ongoing and upcoming product trials.
HiSmile often tests products within their community, so signing up is the best way to be in with a chance of trying out a new product before anyone else gets their hands on it.
Where to Buy HiSmile
HiSmile is an Australian company that has only recently entered the US market, so you might struggle to find physical stockists. Their entire product range is available online, both through their webshop and independent sites such as Amazon.
HiSmile Shipping and Return Policy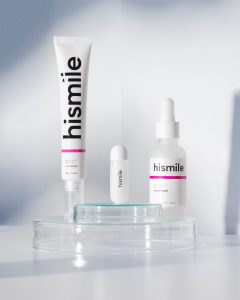 HiSmile has two shipping options with express shipping through DHL taking 2-4 business days for $14.99. If you're not in a rush, tracked standard shipping is $7.99 and arrives in 9-12 business days. All orders over $55 qualify for free shipping.
Prices will vary for locations outside of the contiguous United States and shipping times may be slightly longer outside of Metro areas in major cities.
HiSmile ship worldwide with no customs or import fees to pay once your package reaches the United States.
HiSmile has a strict returns policy and does not allow the return of any product that has been opened or used. Return postage and packaging are at the customer's expense and you must use an insured carrier. They will not issue a refund for items that have been opened or if the external plastic wrapping is damaged. It is important to make sure you carefully wrap any returns and avoid damage to the packaging to ensure any refunds can be processed.
If you have received an incorrect or faulty product then you should immediately contact HiSmile by email with clear pictures of what you have received and await instructions. The HiSmile LED device provided with the teeth whitening kits has a two-year warranty and you should get in touch with the customer services team via email if you have problems during this timeframe.
HiSmile Promotions & Discounts
HiSmile offers a 10% discount on their website for new customers. Anyone who has signed up for email updates can choose to get notifications of any offers as they become available.
You can also choose to sign up for future clinical trials, in which a selection of customers will receive trial versions of new products in return for feedback.
HiSmile also offers unique partnerships with dental professionals around the world, trialing products in a clinical setting and offering unique product ranges for dentists to use. If you are a dental professional then you can get in touch with a dedicated HiSmile Professional team to discuss possible collaborations and opportunities.
Contact HiSmile
HiSmile does not have a webchat service attached to their online shop and no phone number or postal address is given.
HiSmile's 'Contact Us' page lacks an online form for entering comments and instead prompts users to open a desktop email client and compose an email. This may cause issues for customers who use a web-based email client (such as Gmail) that isn't linked to an app on their device.
Email addresses are given for specific issues (such as returns or damaged items within warranty) but customers may struggle to get in touch regarding any issues not directly mentioned on their website.
HiSmile Reviews: Editors Verdict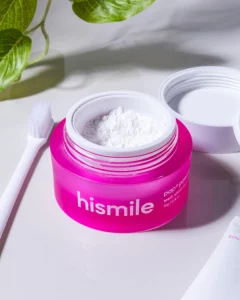 Reviews of HiSmile products are a truly mixed bag and with such an obvious trend from the company toward 'social advertising,' it can be difficult to isolate the honest responses.
As well as reading a wide range of HiSmile reviews left on independent seller websites such as Amazon and aggregators such as TrustPilot, we have looked at what real dentists have to say about HiSmile and the science behind it…
The consensus from professionals seems to be that none of the ingredients in HiSmile products can harm your teeth but there's such limited information about the ingredients themselves that it's difficult to say if they can provide the level of whitening promised.
There are no proportions given for their active ingredients and, as one of their selling points is the uniqueness of the patented PAP+ ingredient, it's impossible to look at truly independent comparisons.
Something a few professional reviewers mentioned, that we also noticed, was that in many of the more dramatic 'before and after' photos we've seen in HISmile reviews from customers it's obvious that different lighting conditions (and possibly even some sneaky editing) have been used to exaggerate results.
If the lips and skin surrounding the mouth look a different color in the pictures, it's clear there's something more going on than the treatments!
Reviews
HiSmile reviews certainly seem to show that the products work for some people but we think it's clear that they ultimately fall short of some of the bolder claims made for their immediate and dramatic results. We're certainly less willing to take a risk on a product that's been shown to make dishonest claims, even if we think it sometimes does work that well.
We're also put off by hearing that customer services sometimes tries to get disappointed customers to spend more money when they reach out as we think that discourages honest feedback.
Overall, we're willing to concede that HiSmile products might work for some users. However, until more unbiased scientific research has been undertaken to verify the claims on the HiSmile website, we don't feel confident recommending the brand.
Check out our reviews of Bite Toothpaste, BURST, AlignerCo, and Snow Teeth Whitening.
Users also searched
hismile trustpilot
hismile reviews reddit
does hismile really work
is hairsmile good
hismile dentist review
hismile before and after
hismile v34 review
HiSmile FAQ
How to use HiSmile?
The instructions provided will make it clear how to use HiSmile products, and if you have any questions there is a clear instructional video on the website showing the entire process for the teeth whitening kit.
To make using the products even easier, each HiSmile gel refill pod contains the exact amount of product you need for one use. What's more, the LED device will power itself off automatically after the treatment time of ten minutes. So there's very little for you to worry about!
Will HiSmile make my teeth sensitive?
HiSmile teeth whitening products are formulated to be as gentle as possible and should cause no sensitivity. There is also a powerful desensitizing agent in the formulation which should reduce any pre-existing sensitivity or discomfort from the mouthpiece.
How long does it take to see results from the Hismile Teeth Whitening Kit?
HiSmile claims that their products produce instant and noticeable results from just a single treatment but in reality, it may take several treatments or a combination of products to get the results you are looking for.
Can I use HiSmile Colour Corrector during pregnancy?
All of the ingredients in HiSmile products are non-toxic but you should seek the advice of your doctor before beginning any new treatment while pregnant.
How long does HiSmile last?
Generally speaking, the effects of at-home whitening treatments like HiSmile can last anywhere from a few months to a year, but they're not permanent. To maintain the whitening effect, it may be necessary to perform touch-up treatments every few weeks or months.