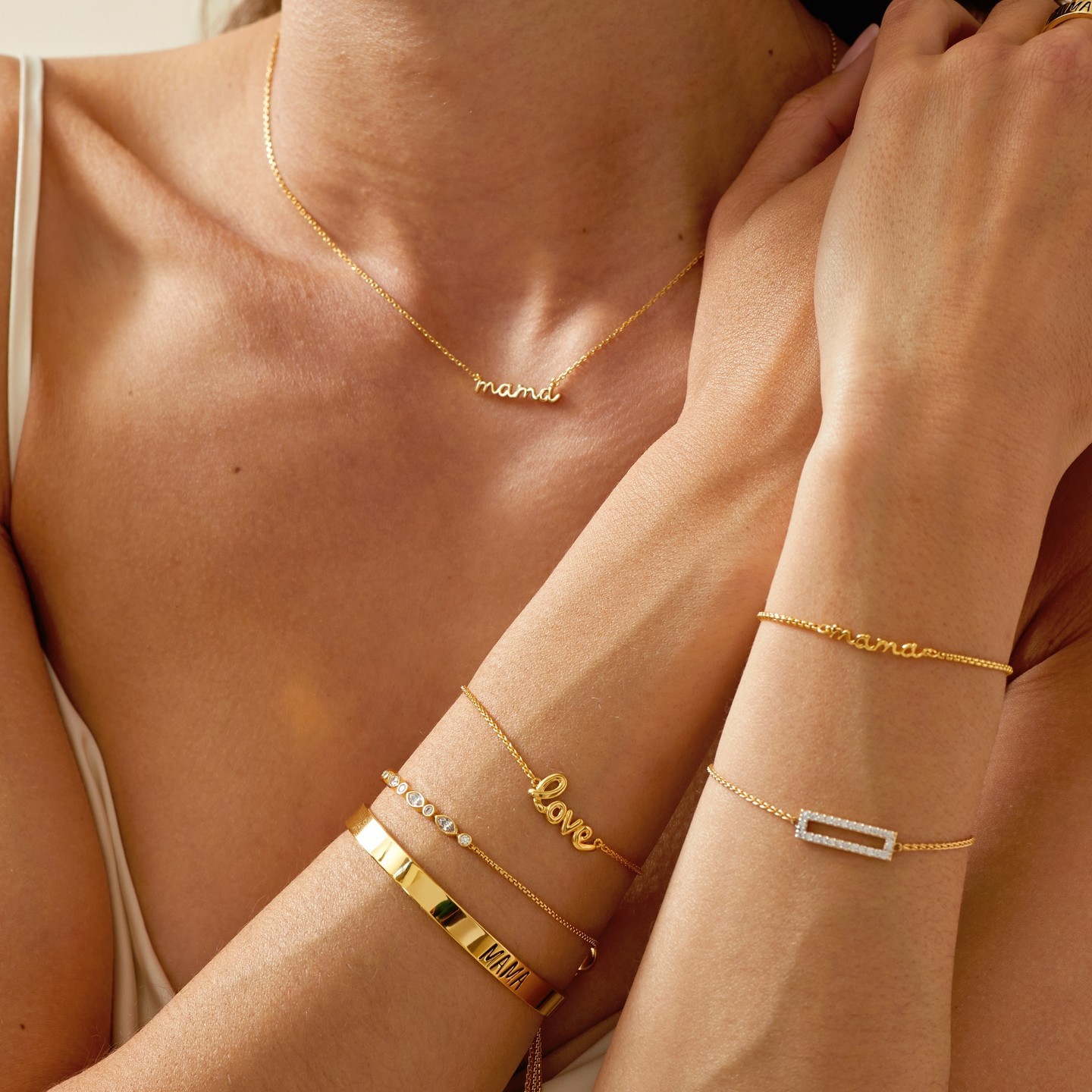 For people who don't have time to buy jewelry regularly, subscribing is a surefire way to ensure a steady inflow of jewelry. However, a jewelry subscription box can vary in quality, depending on the brand you are patronizing. Therefore, you should take note of a few metrics to ensure the quality of your jewelry matches (or exceeds) the money you are paying. These metrics are brand recognition, cost, frequency of deliveries, style, and quality of materials.
There is no magic to it, and it is possible that despite a brand meeting all the criteria above, what you'd see in your box wouldn't meet your tastes. However, the above factors almost completely ensure that only quality pieces would adorn you.
Having said that, Jewelry Subscription Boxes are not for everyone, but if they are for you, we've got some of the best brands for you to check out.
Top 10 Jewelry Subscription Boxes
We have searched far and wide to bring you this list of 10 Jewelry Subscription boxes. Each of these brands has unique characteristics and offers different services at different prices. However, this list doesn't follow any order, and you should only make choices that meet your general preferences. So keep reading and happy shopping.
1. 4Ocean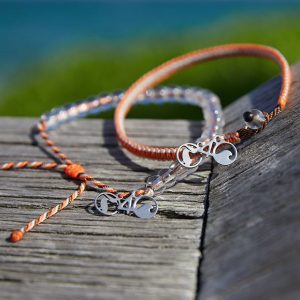 4ocean was founded in 2017 by Andrew Cooper and Alex Schulze. The beginning of the brand was a bit serendipitous, but it has grown to become one of the jewelry-making subscription box outfits regardless. Apparently, both men were motivated to start their brand after a trip to Bali exposed just how devastating plastic and glass waste are to aquatic habitats and the organisms within.
They had hired anglers to help clean up debris as part of a full-time job, and 4ocean recycled jewelry was made from the accumulated debris. In turn, proceeds from the sale of the jewelry paid the anglers. Talk about a sustainable business model. However, it doesn't stop there. The jewelry pieces are all handcrafted by artisans in Bali. The company's operations have expanded beyond Indonesia into countries like Guatemala and the United States.
Across its global network of operations, the Florida-based 40cean has cleared the world's water bodies of over 6 million pounds of waste while employing hundreds of artisans and sponsoring numerous ocean-related initiatives. For their efforts, they are a certified B Corp enterprise.
Regarding their products, the jewelry is unisex and waterproof. Some of the most popular 40cean bracelets are the 4ocean Braided Bracelet, the 40cean Shark Bracelet, and the 40cean Sea Turtle Bracelet. All three are available in many colors. Read our reviews of 4ocean.
2. Curateur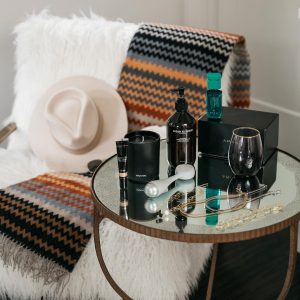 Founded by former Fashion Designer Rachel Zoe, Curateur has definitely leveraged its founder's fashion and business expertise to become a favorite for many women across the globe. So far, their jewelry subscription box (available for $9.99 monthly) has also proven popular, with over 30,000 members currently signed up. However, the Los Angeles-based jewelry brand is more than just your run-of-the-mill jewelry maker and distributor.
The brand also offers other merchandise such as apparel and skincare products for starters. Four or five of its products go out with every box. In addition, the subscription allows unlimited access to shop in "The Shoppe" (the brand's specially curated line of items). Customers who are impressed by what they are getting can upgrade their subscriptions. While the first subscription (the Membership plan) costs $9.99 a month, the Curation Plan costs $99.99 per quarter.
Previously known as Box of Style, Curateur's subscription boxes usually contain items from famous luxury brands. The most recent boxes from the company are the Curateur Spring 2022 Box and the Curateur Winter 2021 Box. Both packages offer subscribers two customer choices and contain makeup, accessories, and jewelry from top brands. Read our reviews of Curateur.
3. Pura Vida Bracelet
Pura Vida is Spanish for "Pure Life," but Spaniards weren't responsible for starting this brand. Instead, two Americans, Griffin Thall and Paul Goodman, founded the brand. They borrowed the concept of Pura Vida because it was a huge inspiration to their vision, having experienced the less stressful living of Costa Rican beach towns.
During their stay in Costa Rica, they stumbled upon two struggling artisans and fell headlong into the bracelet-selling business. What started as a gesture to help two impoverished artisans has morphed into a global jewelry business employing hundreds of artisans (800+) and selling millions of bracelets.
However, this wave of success hasn't blotted out the warmth that birthed the brand. Pura Vida partners with Charities (about 200 of them) worldwide and has donated over $4 million as part of their efforts to give back to communities.
Pura Vida isn't just a friendly brand; they also ensure quality. So far, products available for sale at their online shop have garnered over 300,000 5-star reviews. Though the client base seems predominantly feminine, the bracelets are unisex and are also worn by men. Today, the most popular of these bracelets are the Solid Mini Braided Bracelets, the Multi Mini Braided Bracelet, and the For The Troops Braided Bracelet. These are all waterproof, wax-coated, and come with a warranty policy.
The Jewelry subscription box for which Pura Vida made this list is available in two options; the Bracelet Club and the Jewelry Club, costing monthly fees of $14.95 and $19.95 (+ tax), respectively. Read our reviews of Pura Vida Bracelet.
4. Your Bijoux Box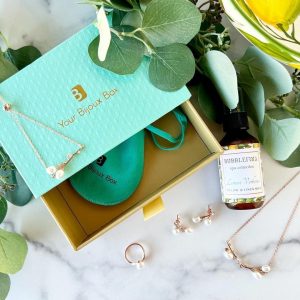 Customer reviews are often trustworthy. In this case, if they are, Your Bijoux Box is arguably the best jewelry-making subscription box on the market. The price of the subscription is a bi-monthly fee of $49.99. For that price, customers receive a jewelry travel bag and a bonus accessory item to go with their jewelry box and to accompany a 3-piece jewelry collection.
The brand's founder, Shana Tarver, designed the Jewelry subscription box. She's not shy about her inspiration. She proclaims proudly on her LinkedIn page how her grandma's gift-sending habits gave her the necessary push to attempt a jewelry subscription box business. Considering the amount of success the brand has had since then, that was quite the inspiration.
The boxes usually contain a pair of earrings, a bracelet, and a necklace. A bit of customization is allowed for the box's contents, but you don't even have to subscribe if you don't want to. Your Bijoux Box allows customers to buy their jewelry separately. Today, the company is based in Texas and provides jewelry in three prominent styles; botanical, baroque, and celestial.
5. JustFab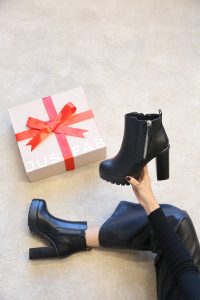 JustFab is famous for its shoes, but we aren't here to chat about boots or heels. Alongside its collections of footwear, clothes, accessories, etc. JustFab also deals in jewelry and offers one of the best jewelry subscription boxes on the market. The company started in 2010 and is now a provider of fashion items for many women.
The jewelry on offer from the JustFab includes earrings, necklaces, anklets, toe rings, etc. At the time of writing, many pieces are part of the VIP offer and are going at discounted prices. The most popular pieces are the earrings set and the anklet and toe ring set.
Obviously, the VIP offer is focused mainly on the shoes, but the packages include jewelry. As part of the VIP membership, clients would get 30% off their purchases (all year round) for a subscription fee of $39.
This brand was included on the list because, despite not dealing exclusively or mainly in jewelry, they send out quality jewelry pieces as accessories to their other merchandise. Alternatively, you could skip the subscription entirely and buy the jewelry separately from their store.
6. Penny and Grace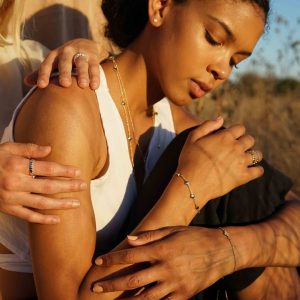 Penny and Grace Jewelry subscription box offers subscribers 3 jewelry pieces in 18K gold or silver, depending on their preference. The deal on these jewelry boxes is worth it, considering that the total value of the pieces is worth more than $100, and you are required to fork out a monthly fee of just $29.
Some of the jewelry boxes on offer currently include The Lillian (containing a Lillian Necklace, a Lillian Basket Ring, and a Lillian Bracelet), The Nova (having a Nova Micro Pave Necklace, a Nova Micro Pave Ring, and a Nova Micro Pave earring set), and The Osanna (containing an Osanna Balance Necklace and Osanna Cigar Band Ring, and an Osanna Balance Bracelet). All of these jewelry subscription boxes are worth $116.
The brand offers a chance to gift a subscription's worth of goods to a friend as well. Note that these jewelry offers ship worldwide. Penny and grace jewelry are also very delicate and come in a faux leather pouch. You're welcome to browse other jewelry box collections on the brand's website. However, whichever you settle for, one thing is constant; despite being founded in 2017, Penny and Grace offers minimalist jewelry to compete with any jewelry subscription box around.
7. Switch Designer Jewelry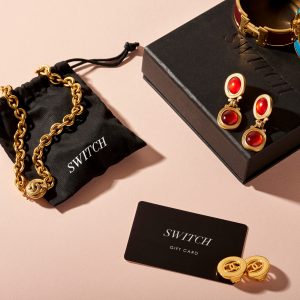 You might not know it yet, but the name implies all that differentiates Switch from conventional jewelry subscription boxes. In fact, it makes Switch the perfect luxury jewelry subscription box for budget low budget spenders.
For starters, the brand offers people three membership plans. The smallest of these plans costs $45 a month and allows you to explore all available collections, picking what you want according to your plan. The most basic plan (the Gold Plan) will enable clients to select a single piece of jewelry at a time. In contrast, the Platinum ($75) and Black ($95 a month) plans allow members to have two and three pieces, respectively, at a time.
You can keep the jewelry pieces for as long as you want, and when you're ready to part way, simply ship it back to the brand and switch the jewelry in your possession. Basically, you can rent high-end jewelry from the Switch catalog and send it in when you're ready for something different. To make the deal even sweeter, the brand offers free shipping in both directions and grants members credit (with their plan) to help them save towards purchasing a personal jewelry piece of their own.
Besides providing members with quality jewelry, the Switch business concept is sustainable. Think about it this way: the same piece of jewelry could be recycled by members repeatedly, helping them spend less, consume less, and still wear new jewelry while ensuring that the brand makes money without necessarily producing more.
8. Cate and Chloe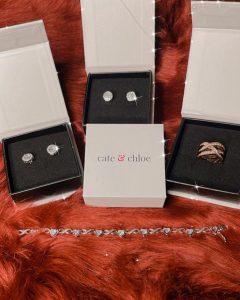 For Cate and Chloe, it all starts from the homepage. The brand proudly showcases its commitment to using conflict-free gems and the fact that 200,000+ customers have been satisfied with its services and products so far. A worthy endorsement to consider if you ask us, but not surprising given that Vanity Fair once featured the brand.
Cate and Chloe have jewelry subscription boxes available for as low as $19.99 per month as part of their offerings. This cost is so even though the subscription box comes with free shipping and a gift as well. The subscriptions on offer are the Starter Box (1 piece) and the Full VIP Box (3 pieces). The latter starts at $39.99 and could cost as much as $204.99 every month. In contrast, the former starts at $19.99 and could go as high as $107.99.
Furthermore, customers can customize their box as they see fit or gift a subscription box to another if they wish. Apparently, the VIP Jewelry subscription box continues the brand tradition of satisfying customers. As proof, the website sports multiple customer reviews of the box and brandishes a gold badge proclaiming 1,691 verified five-star reviews. Suppose a subscription isn't in your plans right now. In that case, Cate and Chloe currently have a Bling Bundle promo that allows potential buyers 3 pieces of jewelry for 1 low price and save 80% in the process.
9. HangSquad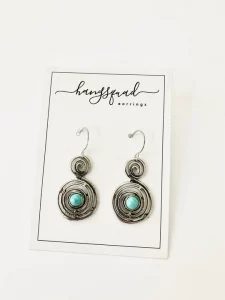 It's a mystery to us how this brand started out. Still, the quality of the jewelry on offer makes the mystery irrelevant. Whether bohemian or minimalist, bold or subtle, HangSquad has something for everybody. Their earrings are particularly trendy, but most impressive is the fact that they offer from 5 – 20 sets of earrings per order. This is spectacular considering that many of the brands on our list offer 3 – 5 pieces at most. However, note that these pieces are not subject to much customization from subscribers.
Another difference is that HangSquad offers a strictly quarterly jewelry subscription box plan. A 5-set plan costs $55, a 10-set plan costs $85 and a 20-set plan costs $149. The larger-than-average bundle of trinkets is a good way to try out multiple pieces of jewelry over an extended period of time. This is perfect for people with little personal jewelry of their own.
In addition to these features, HangSquad also offers free shipping on its orders and returns, the opportunity for members to cancel at any time, and the choice to gift another person a jewelry subscription box as needed.
10. Rocksbox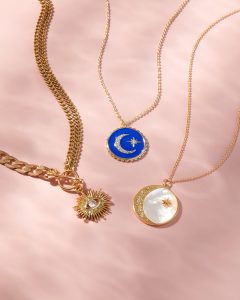 Rocksbox is another outside-the-box luxury jewelry subscription box provider. Rather than giving out pieces of jewelry as part of their subscription offering, Rocksbox allows subscribers to rent three pieces of jewelry at a time. These customers then have the option of purchasing the jewelry at a discount or returning it. The deal sounds sweet, especially when you factor in the fact that the first month is free and subsequent months cost only $21 per month.
Founded by Meghan Rose out of her San Francisco apartment in 2012, Rocksbox seems to be doing something right. As far back as 2017 (five years after starting), the company recorded a 40% purchase conversion, indicating that customers were satisfied with the quality of their rental pieces enough to buy regularly.
It's no surprise considering Rocksbox allows their subscribers to keep a particular set of rented jewelry for as long as they want, provided their monthly fees are being paid. This means members can be impressed and build an attachment to the jewelry in their possession. However, members cannot return pieces individually, so be ready to return all if you're ready to return one.
One of the most significant advantages of using Rocksbox is the level of customization they allow. Subscribers have complete power over what they get in their box.  Even as they set their jewelry options in a rotating carousel of rental pieces as they see fit.
Jewelry Subscription Box: Editor's Review
There is our list of 10 Jewelry subscription brands, and while the origins of many of these brands are well known, some have obscure histories. Regardless, all have impressive track records in the market (in terms of merchandise quality and timely deliveries). The one area of concern with some of these brands is their customer care service. However, if you can brave poor customer care assistance a few times, go on and try out a subscription from the brand that piques your interest the most.
Are you looking for other accessories brands? Check out our reviews of 10 Ridge Wallet Alternative, Ginette NY, and GlassesShop.