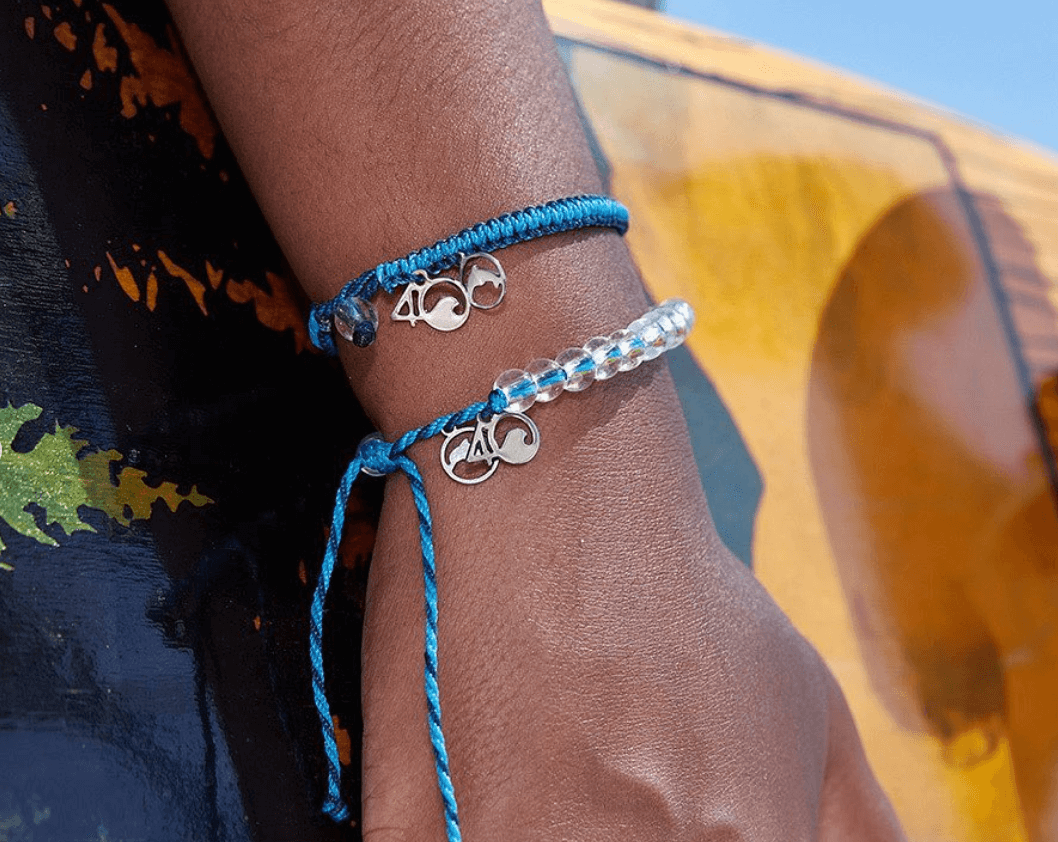 Located in Boca Raton, Florida, 4Ocean is a for profit corporation that retails bracelets made of recycled materials. It also offers apparel and other merchandise made from materials sourced in a socially responsible and environmentally-friendly way. For every bracelet you purchase at this company, you'll be pulling a pound of plastic from the oceans, coastlines, and rivers. The certified B Corp has made part of the 1% of businesses intending to end social and environmental impacts, with weekly cleanup operations, funding various environmental projects on ocean pollution, creating awareness of the ocean plastic crisis, and devising new ways of cleaning the ocean better. We'll look at 4Ocean reviews to give you the down-low of this brand and the products they offer, which will allow you to determine if it's worthwhile.
About 4Ocean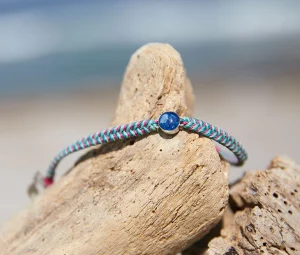 4Ocean founders Alex Schulze and Andrew Cooper founded this company in 2017 after a visit to Bali in 2015, where they realized the true impact of plastics and glass on water bodies.
Not only did the marine life suffer from such frightening threats, but the people also depended on the ocean's health for survival; the majority of the islanders in Bali derive their livelihoods from fishing.
Conversation with the local people perked Alex's and Andrew's innovative senses, and they saw an alternative career to the anglers. Alex and Andrew decided to build a company that hired local anglers as a full-time professional crew to pull plastic and glass debris from the oceans.
These professional cleanup crews would work seven times a week removing polluting substances from oceans, rivers, and coastlines.
4Ocean would never again allow these polluting substances to have hazardous impacts on marine or human life. However, paying the workers proved to be a problem, hence developing a business model that has sustained the company was mandatory.
More about the brand
The brand developed its first 4ocean bracelet from the trash they pulled, pledged to pull a pound of trash from every bracelet sold, and finally marketed its products and mission.
A few years after marketing their strategy, the company now manufactures recyclable bracelets, necklaces or pendants, earrings, face masks, support frames, and much more.
Based on 4Ocean reviews, customers love this company because it specializes in turning oceanic waste and trash into beautiful, recyclable ornaments and offers apparel that can easily compliment any look and style.
They hired the local artisans from Bali who handcrafted all their bracelets and jewelry pieces. Other artisans from Wakami do the same work for the company, too.
Five years down the line, they have expanded their global niche to other divisions in Indonesia, the United States, Guatemala, etc.
They have employed more than 200 artisans, pulled more than six million pounds of trash from the oceans, and funded various nonprofit organizations and other ocean-related projects.
Today, 4Ocean is a certified B Corp and a Public Benefit Corporation that solely uses its funds to cater to its operations. Every pound pulled from their sold products ensures enough funds for global cleanup movements, awareness creation campaigns, and empowerment.
Pros
All the materials they use are made out of 90% recycled content
They help create awareness and educate people on ocean pollution and alternative ways towards single-use plastic consumption
All their bracelets and jewelry are handcrafted by artisans at Bali and Wakami hence providing more job opportunities
They help fund other nonprofit organizations and even crisis-related projects from their profits
They have a wide range of jewelry to choose from
Though 4Ocean is not a nonprofit organization, it can still fund its projects
Cons
A few international customers complained of their orders arriving late at their doorsteps
You might have to pay for shipping charges when you return items
They don't offer international delivery for P.O. boxes
Doesn't have phone support
The Purpose of 4Ocean
Our 4Ocean review revealed that the sole purpose of this brand is to eradicate plastics and glasses from the oceans and move towards a plastic-free ocean.
Plastic-free oceans mean better habitats for marine life, fishing grounds, and health to the surrounding population. The company does so using the below methods:
4Ocean has several ways of reclaiming plastics from the oceans through water vessels like boats and hiring professional cleanup crews seven times a week. Their service river boom systems prevent plastics and other pollution materials from reaching the oceans.
The company usually takes the liberty of educating the population around them on the ocean-plastic crisis, the importance of free-plastic consumption, and other recyclable alternatives.
The certified Public Corporation goes further to create awareness on the same. Today, their global team is cleaning the oceans and influencing land consumption habits to reduce plastic inflow to the oceans.
You, too, can support the clean movement by reducing single-use plastic consumption and using 4Ocean's recyclable alternatives. Opt for their recyclable face masks and support frames to reduce the pandemic litter and join their monthly bracelet subscription.
4Ocean Products Review
Whether you are a beaded or a woven bracelet lover, we have provided a list of 4Ocean signature bracelets that will suit your needs.
Not only do they come in several chic and mesmerizing colors, but each one of them also represents a part of this brand's purpose of eradicating ocean pollution.
Verified by GreenCircle, 4Ocean bracelets are made from 95% stainless steel and are handcrafted in Bali, Indonesia.· They are also unisex, waterproof, and come with adjustable designs.
4Ocean Braided Bracelet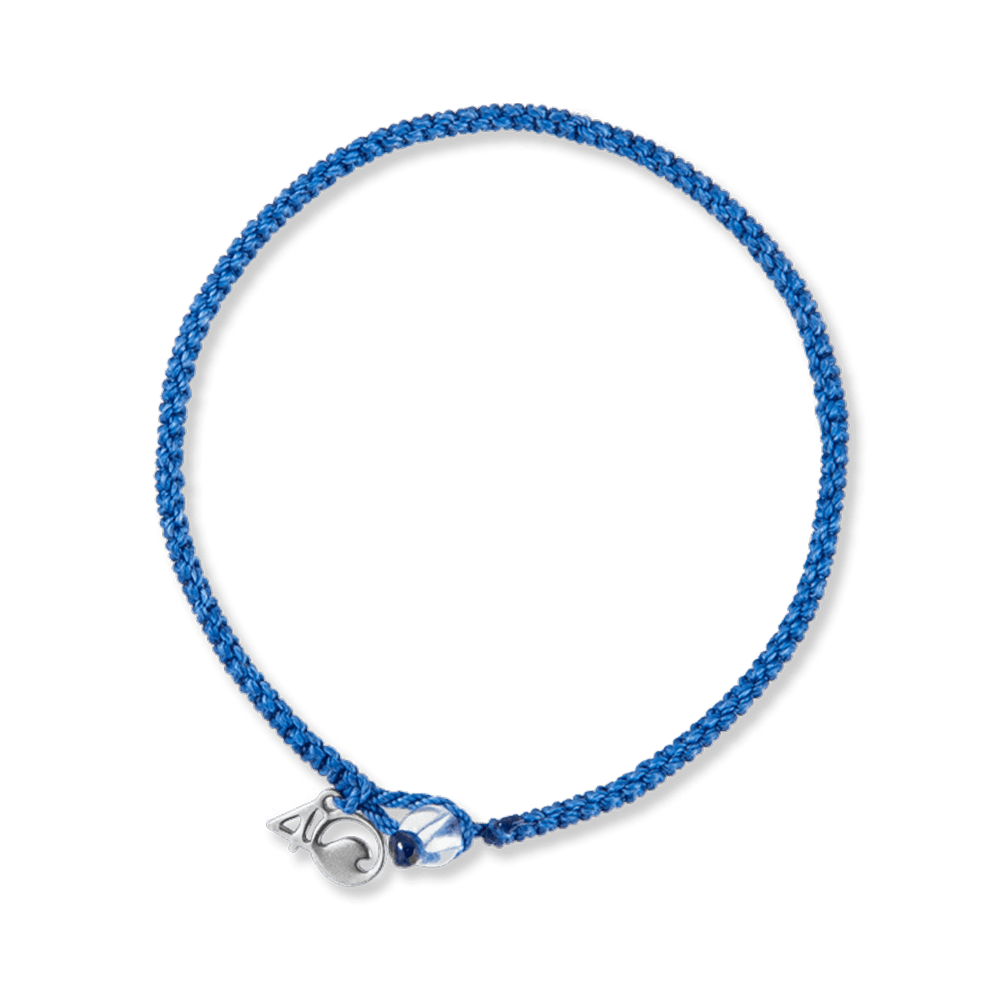 Available in a myriad of colors, including blue, pink, and orange, the 4Ocean Braided Bracelet serves as a reminder of your commitment to the course of the brand though it is still a beautiful gift to a particular person.
The bracelet has proven that the waste we emit to our environment can be turned into something beautiful, beneficial to all, and puts great value on money.
4Ocean Shark Bracelet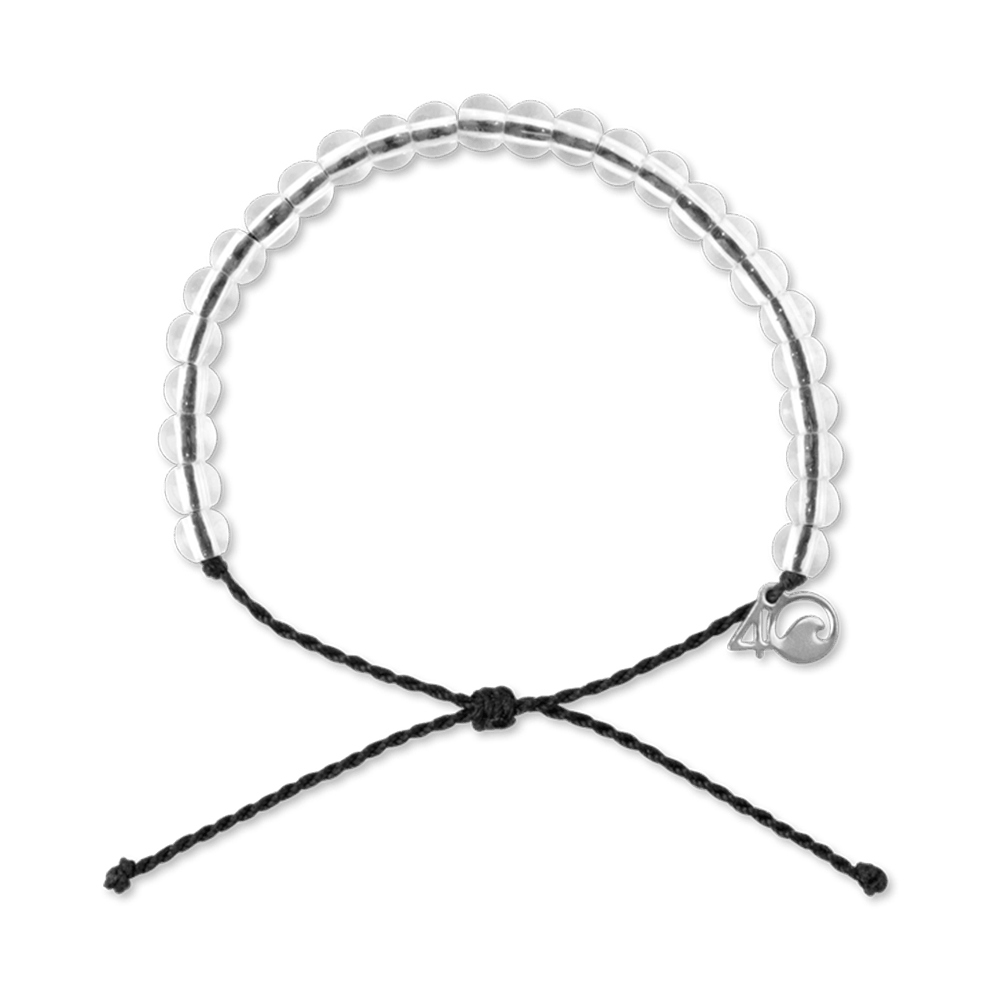 Shar populations have seen a decline of 80% in the last couple of decades due to threats like habitat loss, overfishing, and plastic pollution. By purchasing a 4Ocean Shark Bracelet, you'll be helping to raise awareness of the declining population.
For each bracelet you buy, one pound of trash is pulled out to save the sharks and raise awareness on the threats these misunderstood animals face.
4Ocean Sea Turtle Bracelet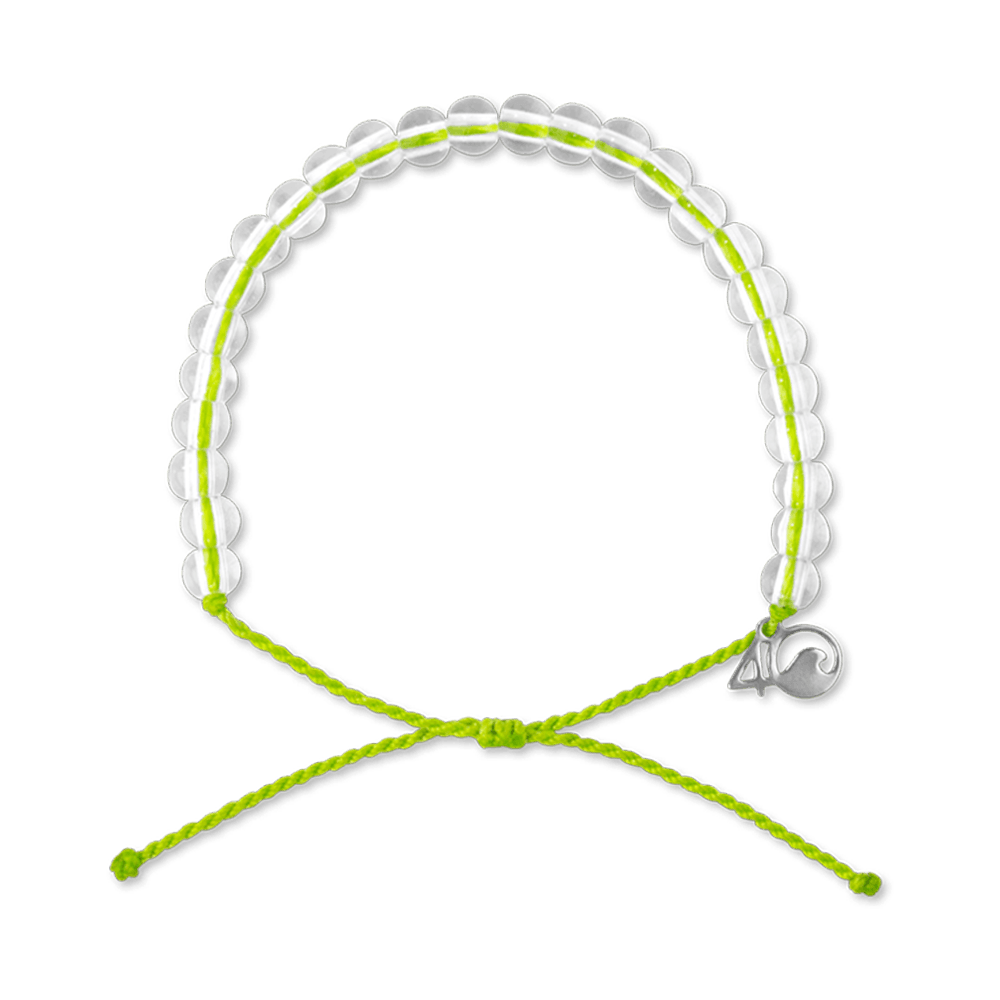 If you want to give someone special while helping pounds of the trash get off the coastline to save the lives of millions of sea turtles, you might want to go for the 4Ocean Sea Turtle Bracelet.
More than half of sea turtles have eaten some form of plastic during their lifetime, leading to starvation and death.
These air-breathing reptiles have more oceanic significance than you can think of. Green turtles that you see grazing on seagrass help keep the beds healthy; this plant species also absorbs carbon and then feeds other species.
Turtle hatchlings are an essential source of food for numerous marine animals and control populations, such as sponges and jellyfish.
According to 4Ocean reviews, many customers purchase this beaded bracelet because it is a great way to participate in the sea turtle conservation and clean ocean movement.
Additionally, this bracelet comes in an adorable shade of bright green encircled by stunning recycled clear beads.
You can use it as an accompaniment to your everyday outfit if you are looking for a pop of color; this bracelet is available in several colors, including green-white, and will cost you $20.
4Ocean Sterling Silver Pendant Necklace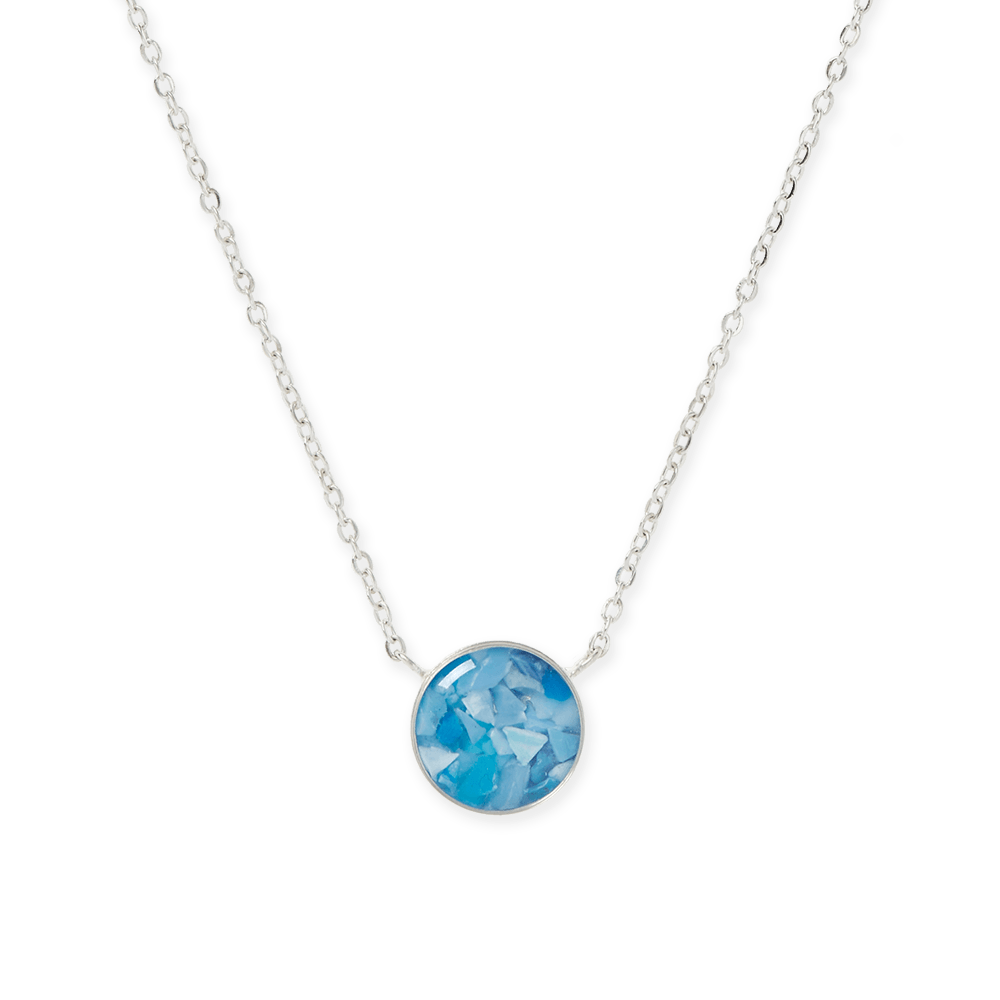 Available in Hawaiian blue or Florida pink, the 4Ocean Sterling Silver Pendant Necklace is proof that you can turn ocean trash into something beautiful.
Artisans handcrafting these Sterlings Silver Pendants are skilled and exceptional in that every pendant has its charms and uniqueness.
The blue color of the pendants is 4Ocean glasses pulled from the ocean and immersed in plant-based epoxy. Every purchase of this 4Ocean necklace helps fund new cleanups in Hawaii.
4Ocean Sterling Silver Stud Earrings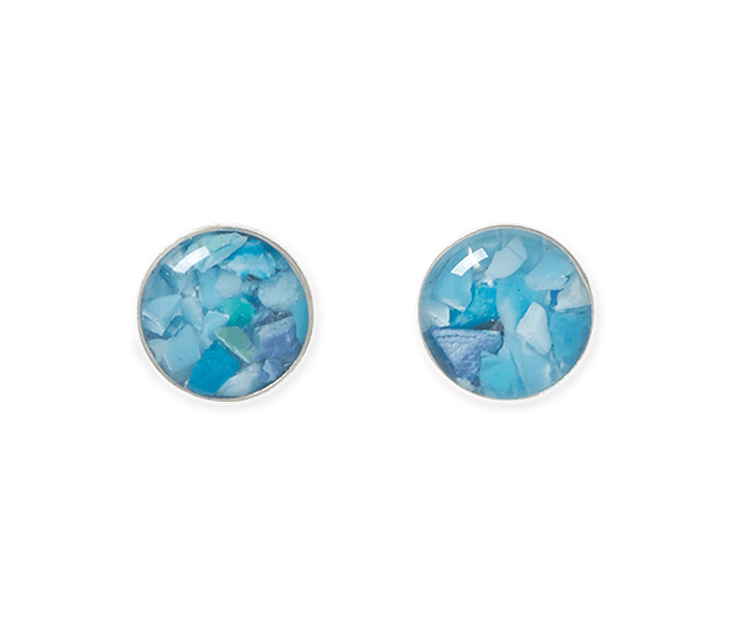 Glam up your look with the 4Ocean Sterling Silver Stud Earrings. You can choose to assort these chic Sterling Silver Stud Earrings with the sterling silver pendant or go solo with the earrings alone.
But whatever you choose with their jewelry, you have the guarantee of spicing your outfits. The blue glasses in these sterling silver stud earrings are pulled from the beaches of Ohio, Hawaii, and the pink ones from the shores of Florida.
4Ocean Reviews from Customers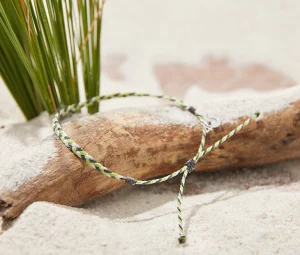 The 4ocean reviews really speak for themselves. Most customers who left feedback at 4Ocean's site end up becoming a part of them in the long run. They begin by ordering their quality products and becoming more interested in their ocean-saving work.
A high percentage of customers have given the company a four or five-star rating from their quality recycled materials and state-of-the-art customer servicing team, who never fail to answer on time and give feedback.
Popular Alternatives to 4Ocean Bracelets
The Better Business Bureau gave this company an A+ rating, which is the highest rating any business can achieve.
We checked Trustpilot and found out that though this brand has a few international customers complaining of orders arriving late, they were quick to reply to these messages and find solutions.
Later on, these customers typically wrote on their reviews that the company made them feel welcomed, appreciated, and part of their team.
Sign Up for 4Ocean
Sign up for 4Ocean to enjoy speedy checkout, access your order history, save multiple shipping addresses, track new orders, and much more. The signing-in process is quite simple, provided with a valid email address
Where to Buy 4Ocean Bracelets
If you want to purchase any of their merchandise and wondering where to buy 4Ocean bracelets? Visit their website and place your order. Their products are also available at other e-commerce sites like eBay and Amazon.
Alternatively, you can purchase their products from various companies 4Ocean has affiliated with worldwide. Be sure to check their Store Locator page to find a nearby location.
4Ocean Shipping and Return Policy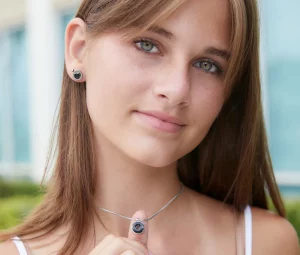 Shipping
The company ships to most countries, and shipping at 4Ocean occurs within business days- Monday to Friday, excluding holidays and at 3:00 pm (Eastern Standard Time).
For instance, if you place an order on Friday after 4 p.m., they will process it on the following working day.
4Ocean processes all their orders within one business day, ships every weekday at 3 pm (EST), and advises you to allow 1-2 business working days to generate a tracking number.
You should also note that the shipping expectations at 4ocean begin only after processing the shipment. If you want to make any changes to your order, email 4Ocean as soon as possible because they won't make any changes after processing the order.
Allows another 1-2 business days for the courier to update the tracking order and USPS, UPS to deliver to your address. International shipping is also available, however, buyers are advised to check out their country's tariffs or duties to pay once the order reaches them.
Return Policy
If you are unsatisfied with the product you bought at 4ocean and haven't worn or damaged it, you can return it within 30 days. However, you will have to pay for the shipping costs if you're an international customer.
4Ocean advises you to package your returns in a parcel or package when and not in an envelope because they use automated machines that might ruin the bracelet during processing.
Send your returned goods to the below address:
4Ocean returns
400 Hillsboro Technology Drive
Deerfield Beach, FL 33441 the USA
You might want to provide the below information when returning 4Ocean items:
Your full names
Address
Your reason for returning the goods
Your order number
Any other comments for the 4Ocean team
4Ocean Promotions & Discounts
Though promotions and discounts are rare at 4Ocean because most of their funds go to their ocean crisis operations, they are a great way to save lots of cash.
If you are lucky, you can get 4Ocean coupon codes with up to 60% off on your purchases. You will receive a pound without purchasing anything on your first sign-in.
4Ocean has a pound plus promotion to help remove pounds of trash from the ocean. This promotion allows you to hire a professional crew to help pull debris from the ocean.
You can even go ahead and subscribe to their pound+ monthly program that will cost you only $10 for additional pounds you pull. However, removing the pounds for the first month is free.
Contact 4Ocean
Do you still have questions for the customer service team after reading our extensive 4ocean reviews? You can contact 4Ocean to make inquiries about their products through the contact form on their official website. You can also drop 4Ocean a line on one of their social media accounts: Facebook, Instagram, or Twitter.
4Ocean Reviews: Editor's Verdict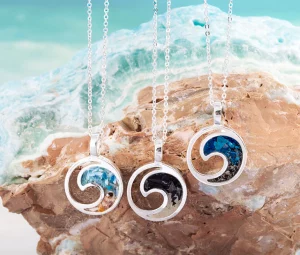 We conducted our investigation by checking 4Ocean reviews and found out that this company is worth checking out. You don't have to be an ocean lover or an advocate of ocean pollution to be part of 4Ocean, but purchasing one of their merchandise is enough to set you out on the path.
The team at 4Ocean is not just a team but a family that believes that it only takes an individual to create change.
Though several international customers complained about delayed shipment, we also found out that their customer service team quickly clarified the issue.
It is no wonder most of their customers are ordering in bulk, taking part in their cleanup campaigns, and making referrals to their friends.
Still looking for unique and elegant jewelry for all occasions? Make sure to read our popular accessories reviews of Angara, Rebag, JTV and Aurate New York.
4Ocean Bracelets FAQ
Is 4Ocean a legitimate organization?
Yes, 4Ocean is as legitimate as it can get, and they typically fund all their projects from the profits they make from their merchandise.
GreenCircle has also verified its bracelets, and its bracelet beads are made of 95 percent certified post-consumer recycled glass bottles that have percent reclaimed ocean glass.
Where can I buy 4Ocean Bracelets? 
Most customers online are asking: Where can I buy 4Ocean bracelets? You can order 4Ocean bracelets directly from their official website or other e-commerce store selling them, including eBay and Amazon.
You can also use the store locator tool on their site to find stores in your area that sell their bracelets.
Are 4Ocean Bracelets waterproof? 
You might want to shower or go swimming with your 4Ocean bracelets, but you are asking yourself: Are 4Ocean bracelets waterproof? Yes, they are, so you can wear them while out in the water.
What are 4Ocean Bracelets made of? 
If you are wondering: what are 4Ocean bracelets made of? They are made of 95% recycled content. Though not every part is made of recycled material, the cords of the bracelets are made of stainless steel.
Are 4Ocean bracelets made in China?
No, 4Ocean bracelets are not made in China; their bracelets are hand-assembled in Bali.
However, the beads on their bracelets are recycled in China, and they are made of certified 100 percent post-consumer recycled glass bottles that include less than percent reclaimed ocean glass.