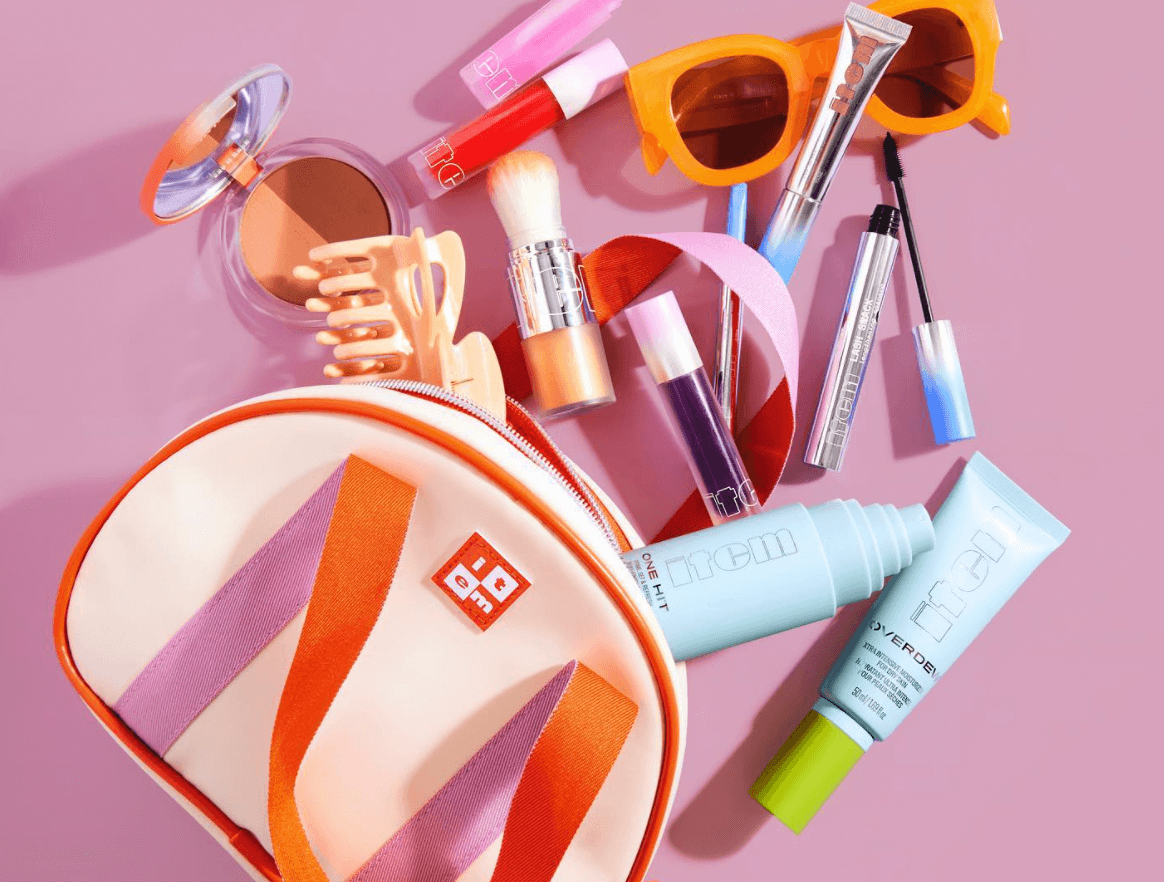 The beauty world is vast and competitive, with newer brands and innovative products hitting the markets every day. Among the wave of new brands that have recently started getting popular, ITEM Beauty is number one on the list. Founded by TikTok star and actress Addison Rae in collaboration with Madeby Collective, ITEM Beauty is a clean make-up and skincare brand that's based in the United States. With a celebrity name behind the brand's story, ITEM Beauty has attracted members from the beauty community since its very first product launch and has been quite successful all over the globe. With so much talk circulating about this fresh brand, potential customers have a lot of questions about the brand's story and its products. In this ITEM Beauty review, we'll take an in-depth look at the brand, from customer reviews to influencer reviews, pros and cons, discounts, shipping policy, and more.
About ITEM Beauty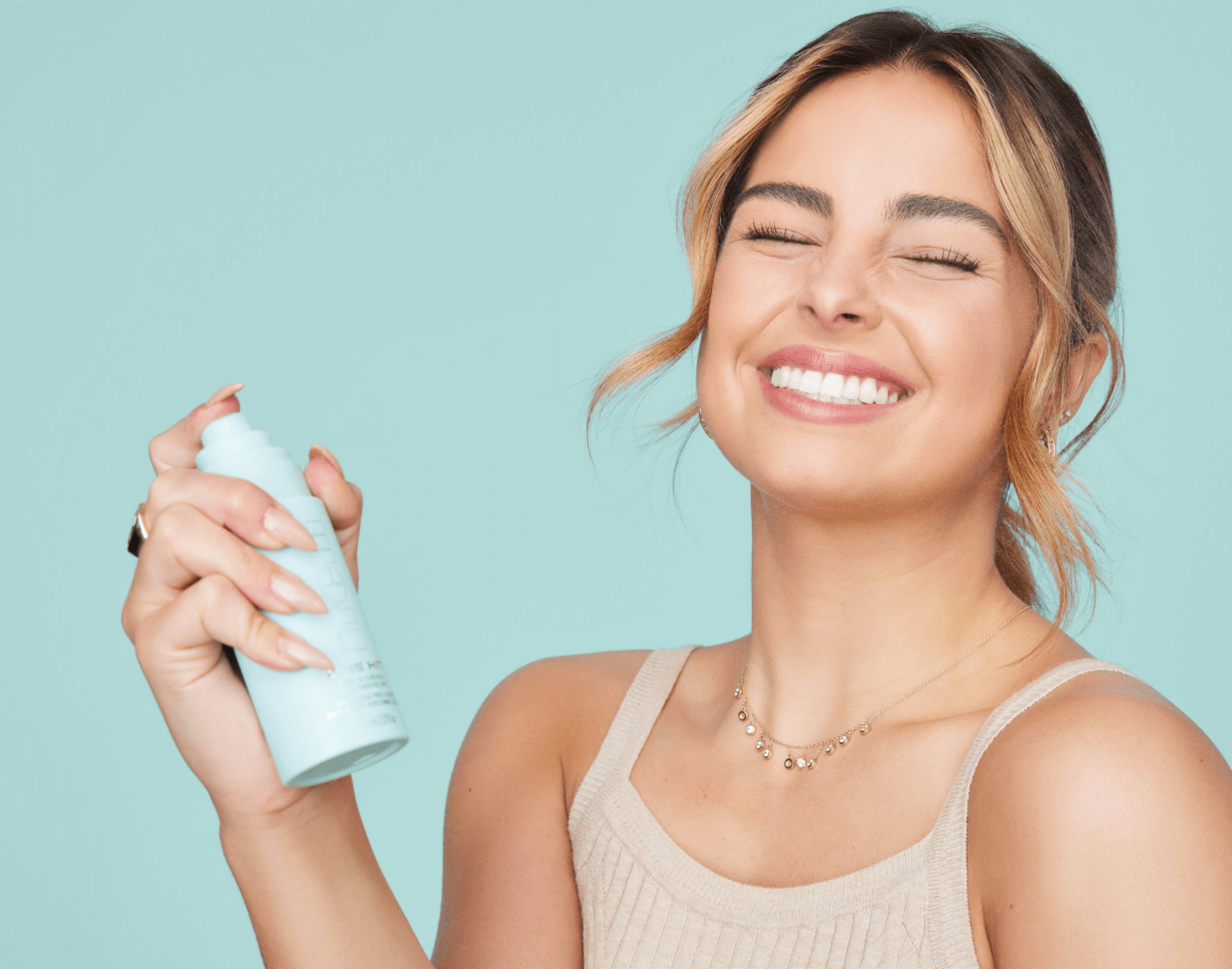 ITEM Beauty was founded by Addison Rae, celebrity TikTok star and actress, inspired by her love for makeup and how it serves as a great tool for confidence and self-expression. ITEM Beauty has been featured by Elle, Allure, New York Times, Hypebae, and other notable news sources.
The brand prides itself on being a clean beauty line with lush ingredients, featuring many bland-based oils, hydrating conditioners, and other science-backed ingredients in all their products.
In line with their promise of being green and clean, their products are also completely free of all harsh and harmful chemicals such as mineral oil, parabens, talc, and more. The brand is 100% cruelty-free, and its products are vegan-friendly.
They also operate on a promise of using sustainably and ethically sourced formulas and take a full green approach.
Pros
The brand is fully cruelty-free- they do not test their products on animals.
They are much more affordable than other brands.
They are a clean brand, and all their products are free of harmful chemicals.
They have a good collection of makeup and skincare essentials, from moisturizers to concealers, lip glosses, mascaras, and more.
They ship to over 150 countries worldwide and offer free international shipping on orders over $35.
They have amazing customer reviews on their website and have also been positively reviewed by celebrity influencers and makeup artists.
Cons
They have a very low color shade range.
There are some negative reviews about the quality of the packaging.
They mostly have makeup products perfect for a natural look, so if you're searching for a full glam type brand, they might not be suitable.
ITEM Beauty Products Review
The ITEM Beauty product collection ranges from skincare to makeup and some merchandise.
Their skincare range consists of two moisturizers, a lip balm, cleansers, and cleansing balms, while the makeup collection includes mascaras, brow tints, lip glosses, bronzers, concealers, and setting spray.
Below, we've reviewed some of their most hyped products so you can see what the fuss is all about.
ITEM Beauty Brow Chow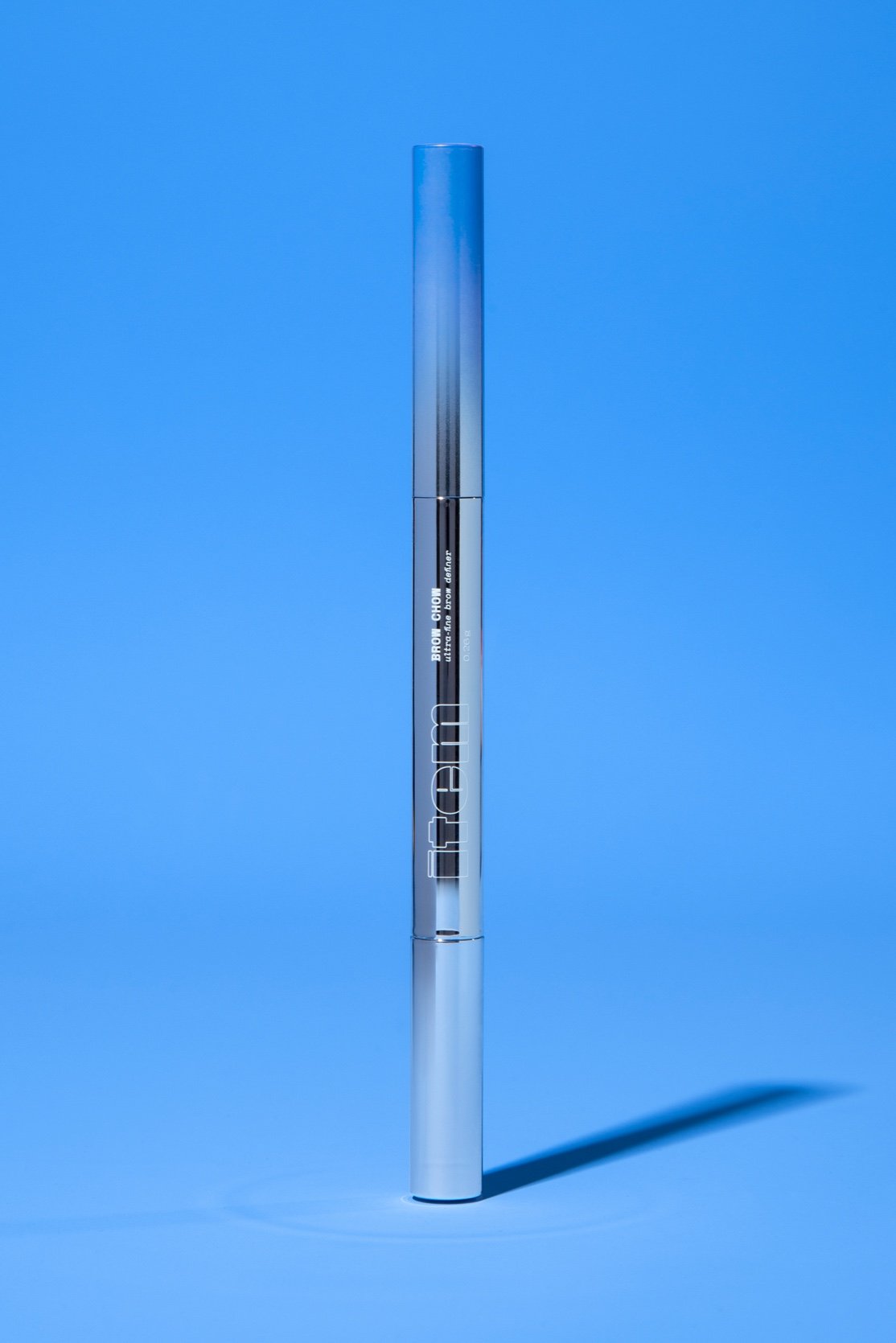 The ITEM Beauty Brow Chow is one of their best-reviewed products, having a 5.0 rating on their website. It is a dual-ended eyebrow pencil, perfect for filling in your brows along with adding volume and giving you the perfect brows-on-fleek look!
It's currently available in 4 shades, from a warm blonde to medium brown, deep brunette, and neutral taupe.
The pigment is fully smudge-proof so you never have to worry about any product transfer, and the pencil comes with a shaping paddle brush to fluff up your brows and add extra volume.
With a promise of transparency, the brand lists all the ingredients that go into the product- not to mention that they're all sustainably sourced from a certified member of RSPO!
ITEM Beauty Mascara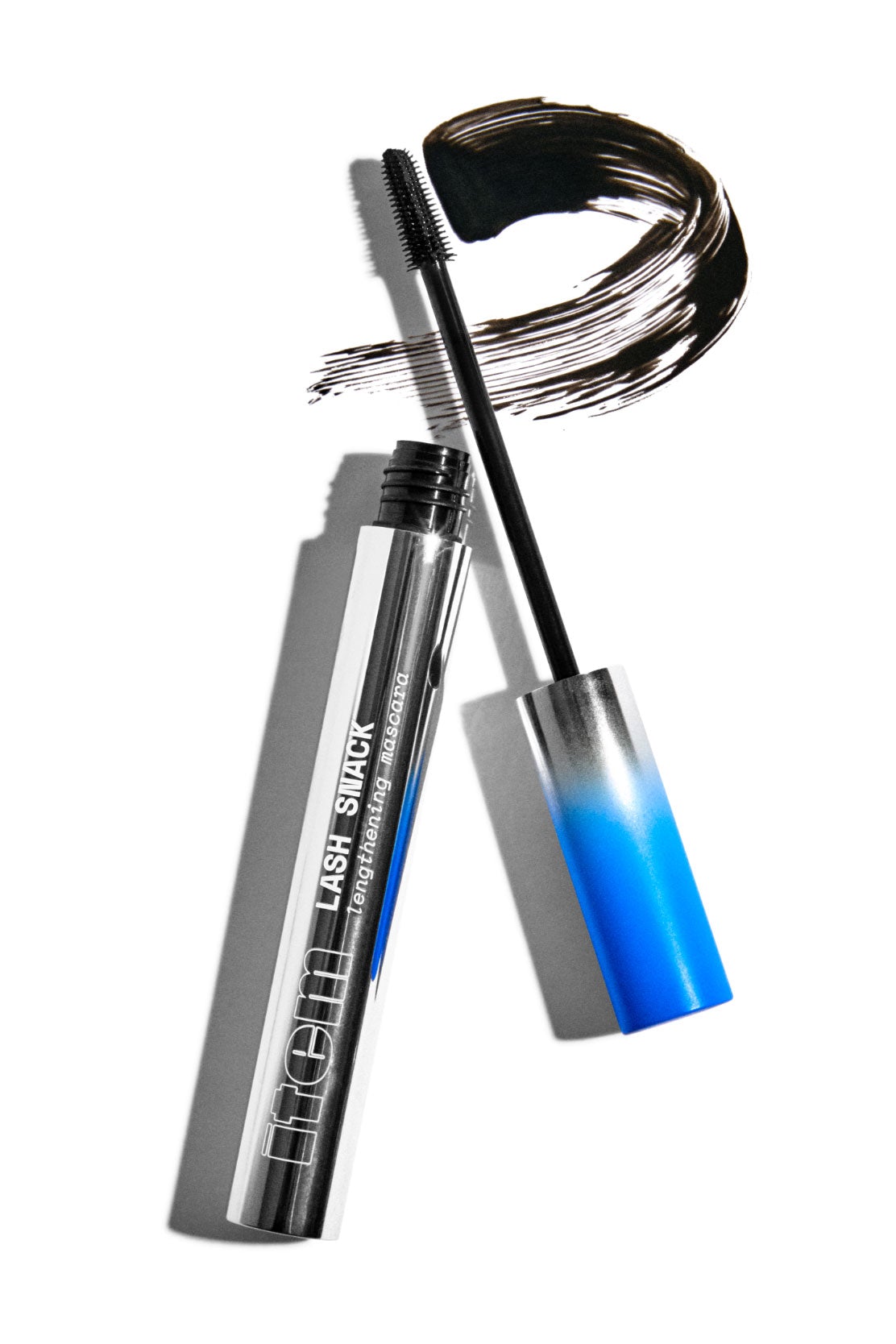 One of the ITEM Beauty mascara is the Lash Snack Lengthening mascara, receiving a 4.8 rating based on over 1650 reviews. This mascara is fully flake-free and smudge-proof, allowing you to wear your lashes with style throughout the day.
It contains natural lash boosters and hydrating oils such as coconut oil, nourishing your lashes and giving you the perfect dramatic lash look. The wand is also unique, being smaller than most mascara wands.
This helps the product get into every crevice of your lashes, filling them up and giving three times as much volume!
This product is a favorite amongst ITEM users, with one happy customer review saying, "This mascara lasts all day but comes off so easily (no flakes) at night. Love the way it makes my lashes look and it leaves them feeling healthy."
ITEM Beauty Concealer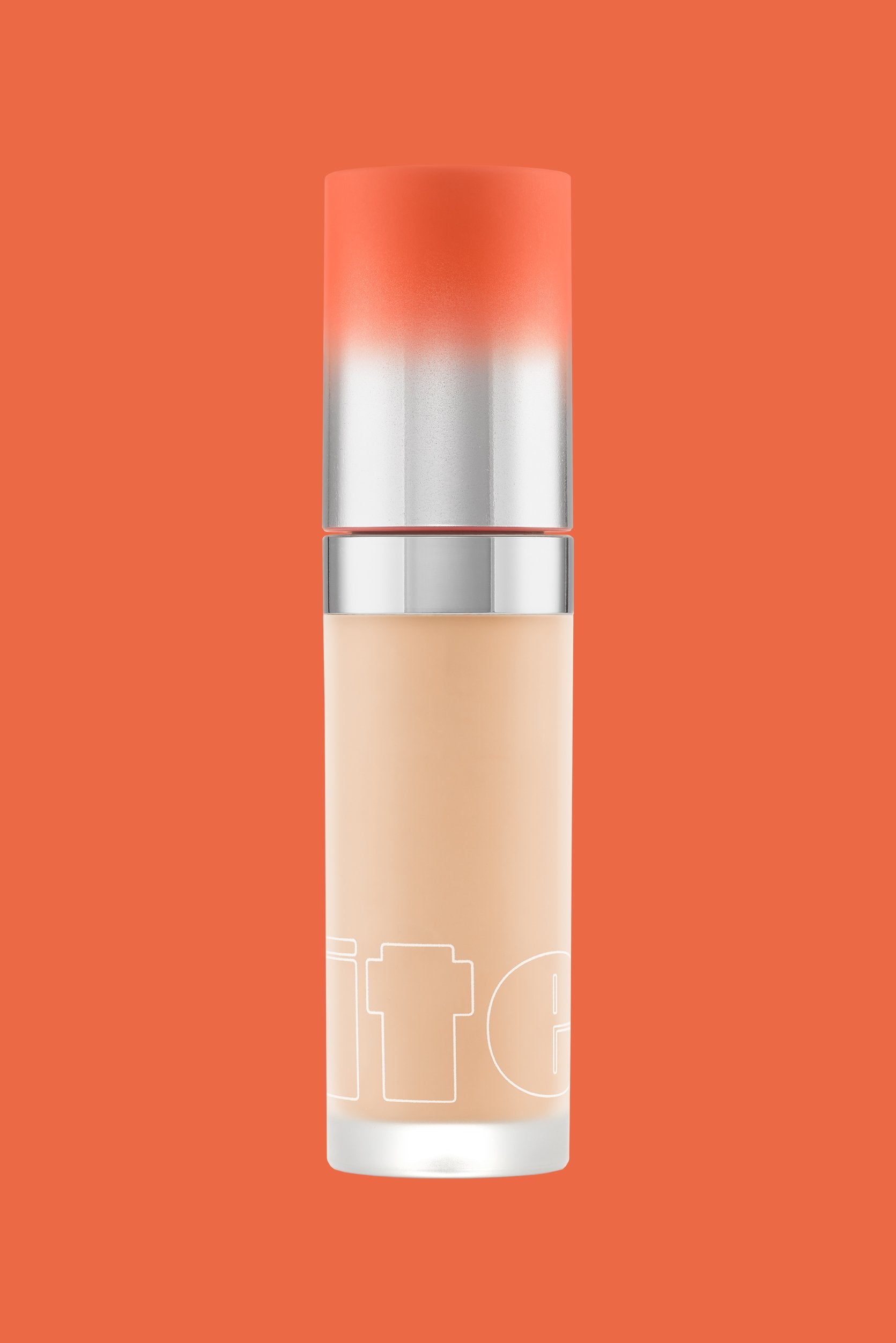 The ITEM Beauty Air Hug Concealer in light neutral is a medium to full coverage concealer with a lightweight formula that doesn't clog up or feel heavy on your skin.
The ingredients include Carica papaya fruit extra for an extra boost of antioxidants and vitamin C, nourishing your skin while evening out your skin tone at the same time.
This ITEM beauty concealer has a pillowy texture that blends into your skin and renders a smooth finish without any creases or caked-up product. Besides the light neutral shade, it is available in 19 other shades and has a 5.0 rating on the brand's website.
ITEM Beauty Setting Spray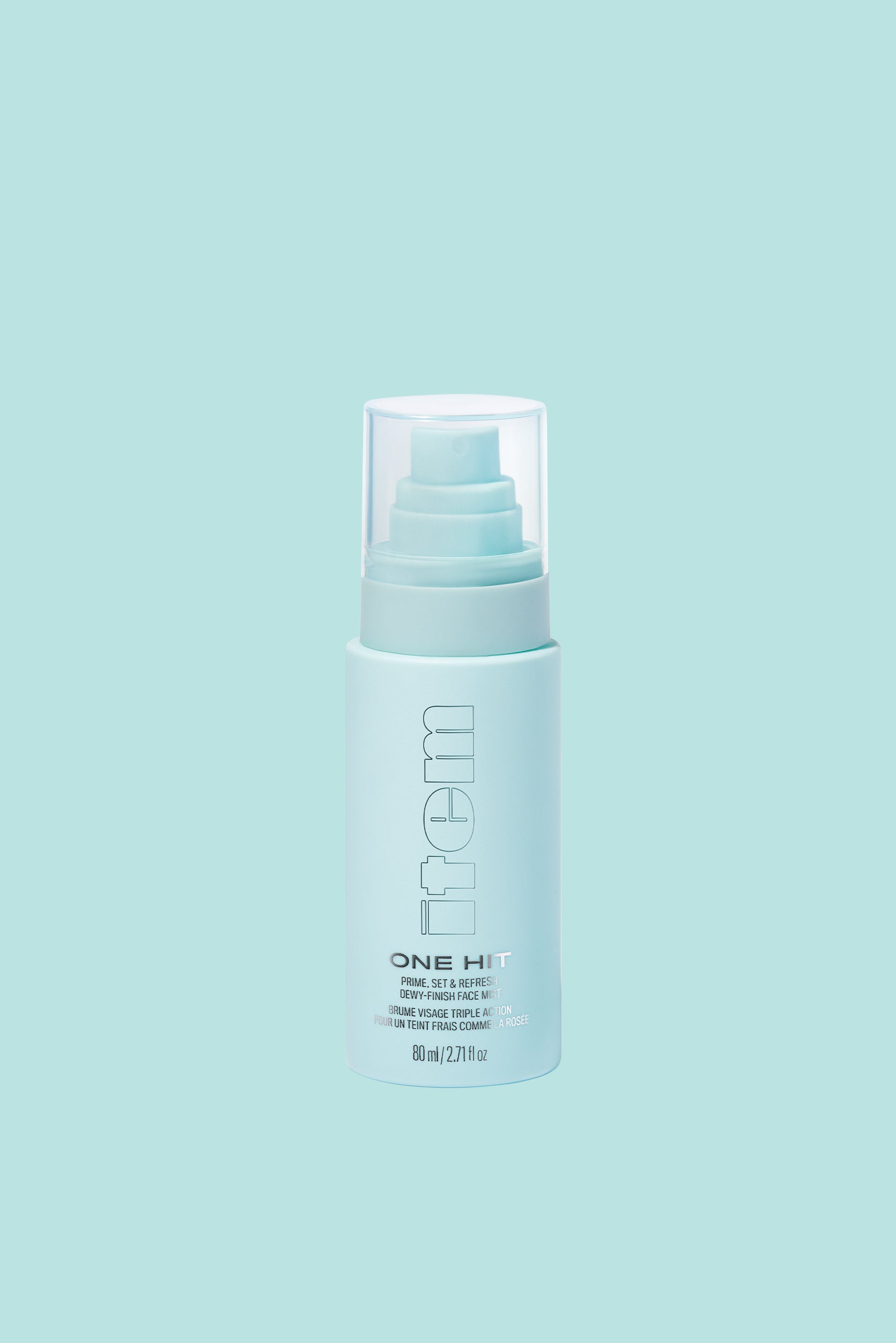 The best-reviewed ITEM Beauty setting spray is the One Hit Dewy- Finish Face Mist, with a 5.0 rating on the brand's website.
This is a triple-action hydrating facial mist, perfect for locking in a full face of makeup and leaving you with a refreshing, dewy look. It is infused with aloe vera, tiger extract, lavender, and rose water, soothing your skin and brightening it all at once.
With its makeup locking formula, it ensures your makeup looks amazing throughout the day!
ITEM Beauty Lip Quip Reviews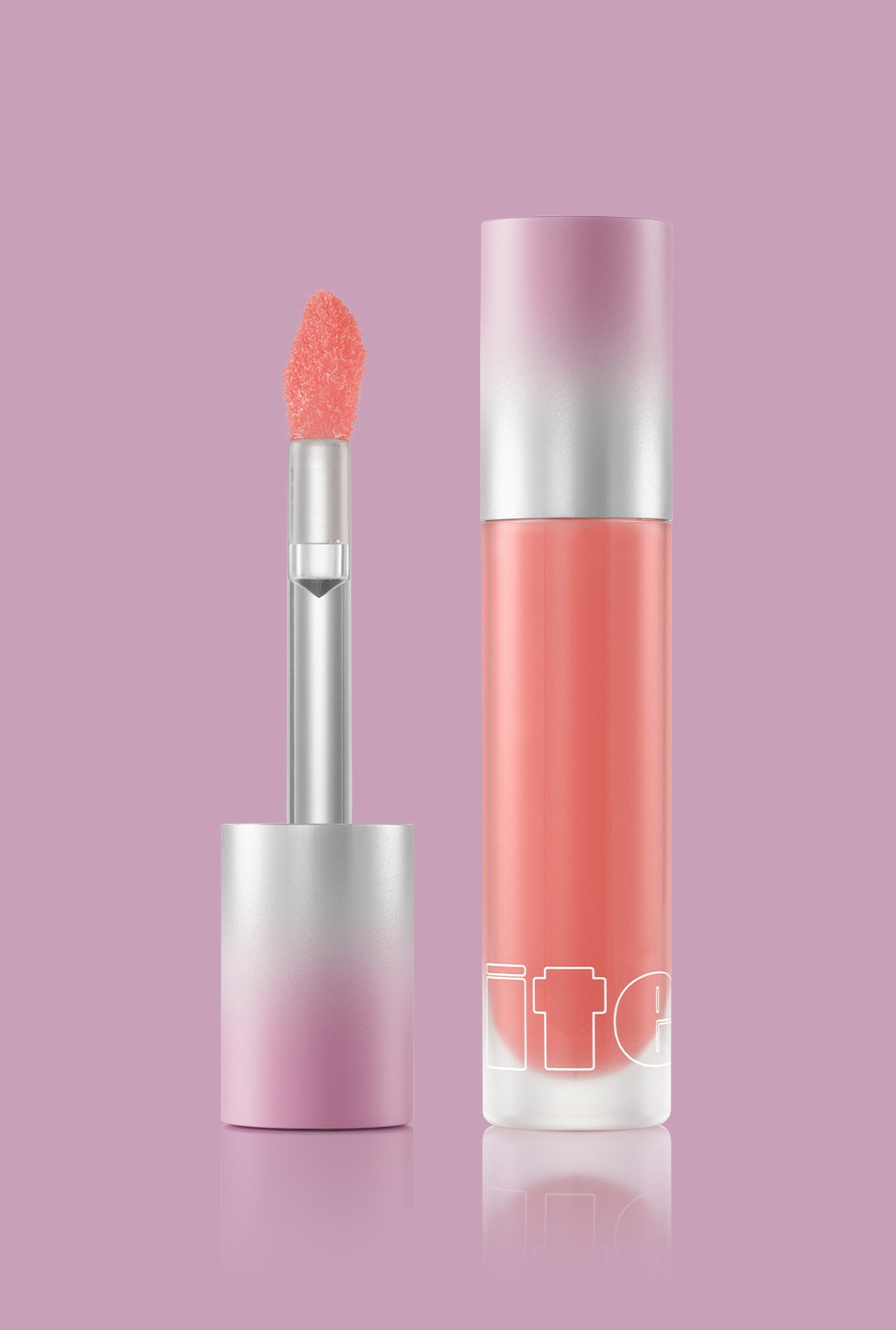 One of the customer favorites (and a favorite of Addison herself), the ITEM Beauty Lip Quip is a moisturizing lip oil. Soft and luscious, it keeps your lips supple and dewy, comprising of ingredients such as jojoba oil, shea butter, and almond oil to soothe and nourish your lips.
It is available in four shades, Heartpoppin', Come Thru, Hey Y'all, and Inna Jam. It has a 4.6 rating out of over 1640 reviews, and customers adore it for its nourishing formula and non-sticky feel.
One customer review on their website reads, "I bought the purple hue just for fun and was pleasantly surprised. It doesn't add a lot of color to the lips but wow the moisture and shine are amazing! It really lasted and didn't feel sticky AT ALL. And it even helped get rid of my chapped lips. I'm hooked! Love this product."
ITEM Beauty Reviews From Customers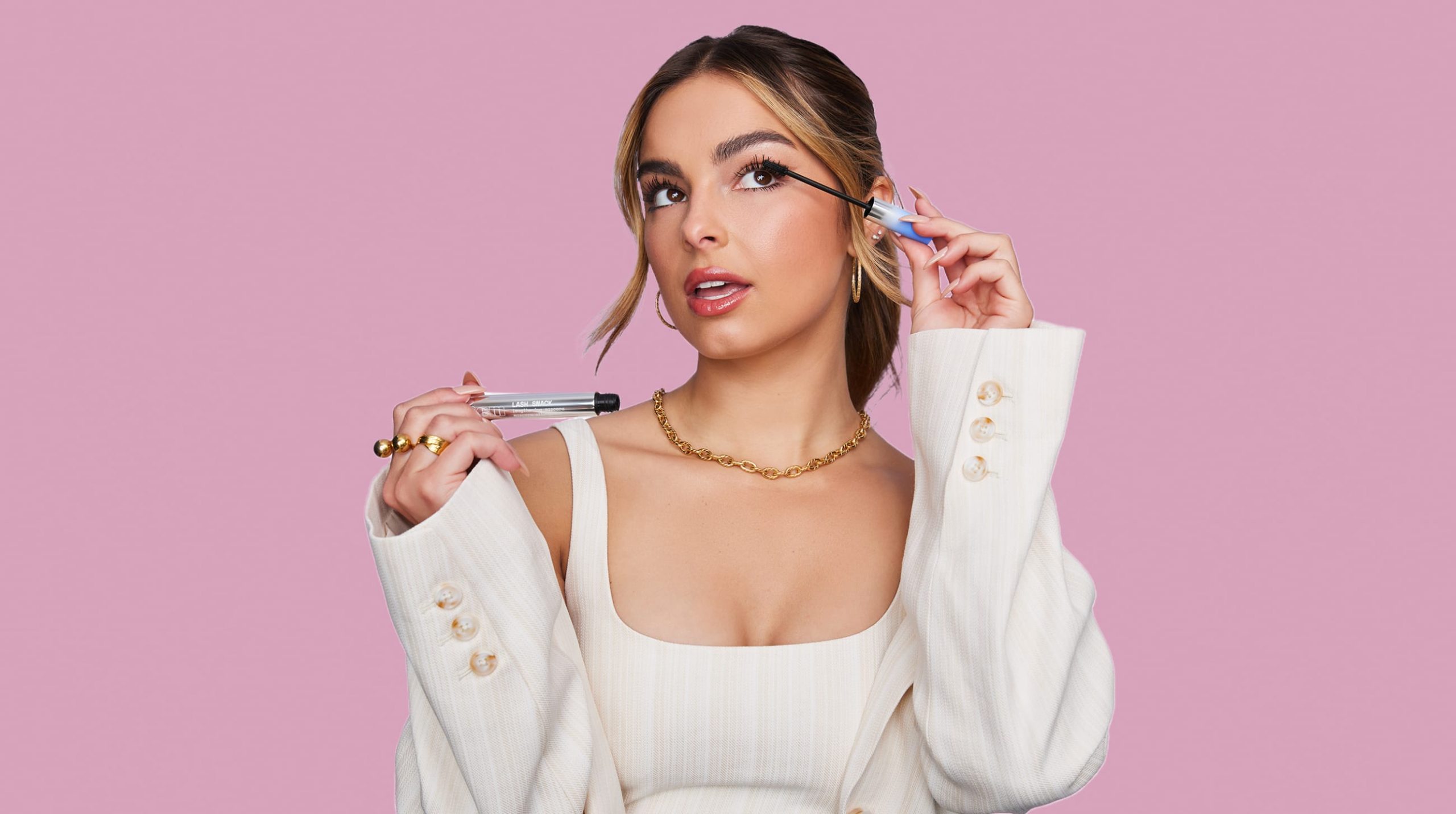 If there's one way to find out whether a brand's products live up to their name, it's through honest customer reviews! After looking at multiple sources such as Amazon, we found that ITEM Beauty products are generally very highly rated.
In this ITEM Beauty review, we'll be looking at individual product reviews on the brand's website, along with brand reviews by users and, of course, celebrity beauty gurus.
Starting off with product reviews on the brand's website, most of the reviews are very positive, with an average of 4.5 out of 5 stars. Their brow chow, for example, has received 4.8 out of 5 stars, according to over 6600 reviews! One review says, "I really like this eyebrow pencil. It goes on very smoothly and is very easy to blend. Doesn't require as much product as other eyebrow pencils I have used before. Overall, really good." One satisfied customer wrote about their "Ruled By LipGloss" – "Amazing gloss, the color fits every look and it feels so good! Not sticky, love it!"
What Others Said
The brand's "Cheek Money" bronzer also received very positive feedback, with one customer writing "This is probably the 5th or 6th product I've ordered from Item Beauty, and let's be honest- I LOVE them all. This compact does not disappoint. I sell a very expensive brand of makeup and I wanted to try something new these products have replaced all of my highly-priced makeup."
Multiple famous beauty YouTubers, such as Manny MUA and Angela Herrea have also reviewed the ITEM Beauty line. Manny said he loved the Powder Hour, saying it felt "nice on the skin" and gave a "really pretty effect" with foundation.
He said he wouldn't use it every day but said it made the foundation very smooth and blurring. He noted the packaging as one of his favorite things and said the products were great for their reasonable price point.
Overall, he gave the brand a generally positive review, recommending the Brow Chow, Lip Quip, and Cheek Money to his followers. However, he did note that the brand had a low shade range.
Angela Herrea also appreciated the brand's reasonable price point. She tried the Powder Hour and the ITEM mascara, saying they both were great for a natural beauty look.
We also looked at external website reviews to make this ITEM Beauty review well-rounded and objective.
Further Customer Reviews
A review by Victoria Giardina on Page Six Style took an in-depth look at many of the brand's products. She particularly loved the "Clean Intensive Cream Moisturizer ", writing, "This moisturizer was my favorite skincare product in Addison's line that I tried.
It's super moisturizing, the product comes out in a spiral-like shape to conserve product and its size is great for traveling."
She also marked the mascara as one of her favorites, writing, "The packaging is amazing. It feels like a $75 mascara, but it's only $15! Plus, the wand is so small — the smallest I've used — but this design ensures each lash is lengthened. It's one of my favorite mascaras I've used to date."
Victoria also tried the famous Lip Quip lip gloss the brand is known for and said "You bet I had to try Addison's beloved 'Come Thru' shade. It's truly "all that" and looks glam and glossy even without lipstick applied beforehand. The thick, fluffy wand makes this one of my favorites, alongside the small size to conveniently store in your clutch or crossbody bag. The taste is also divine."
Overall, this ITEM Beauty review found that the brand's products are much-loved by their target audience and customers, from everyday people to beauty gurus alike.
Some negative reviews were about shipping issues and customer service problems, and many also said the brand's shade range was too low. Other than that, this new beauty brand seems to already be making a mark in the competitive beauty game.
Sign Up For ITEM Beauty
You can become a member of the brand by creating an account on their website. All you have to do is provide them with your email address, name, and phone number, and then you'll be added to their mailing list.
Creating your own account has many perks- not only do you get 15% off your very first order by becoming a part of their mailing list, but it also helps you get a faster checkout and better order tracking.
Plus, you're the first one to hear about any new product launches or exclusive discounts the brand is providing!
Where To Buy ITEM Beauty
If you're wondering where to buy ITEM Beauty products, the best place to purchase is the brand's website, as you can apply discount codes at checkout and browse their products freely.
The brand's products are also now available on Sephora! You can head on to their website and use the "Store Locator" to find out where you can buy their products from Sephora stores near you.
ITEM Beauty Shipping And Return Policy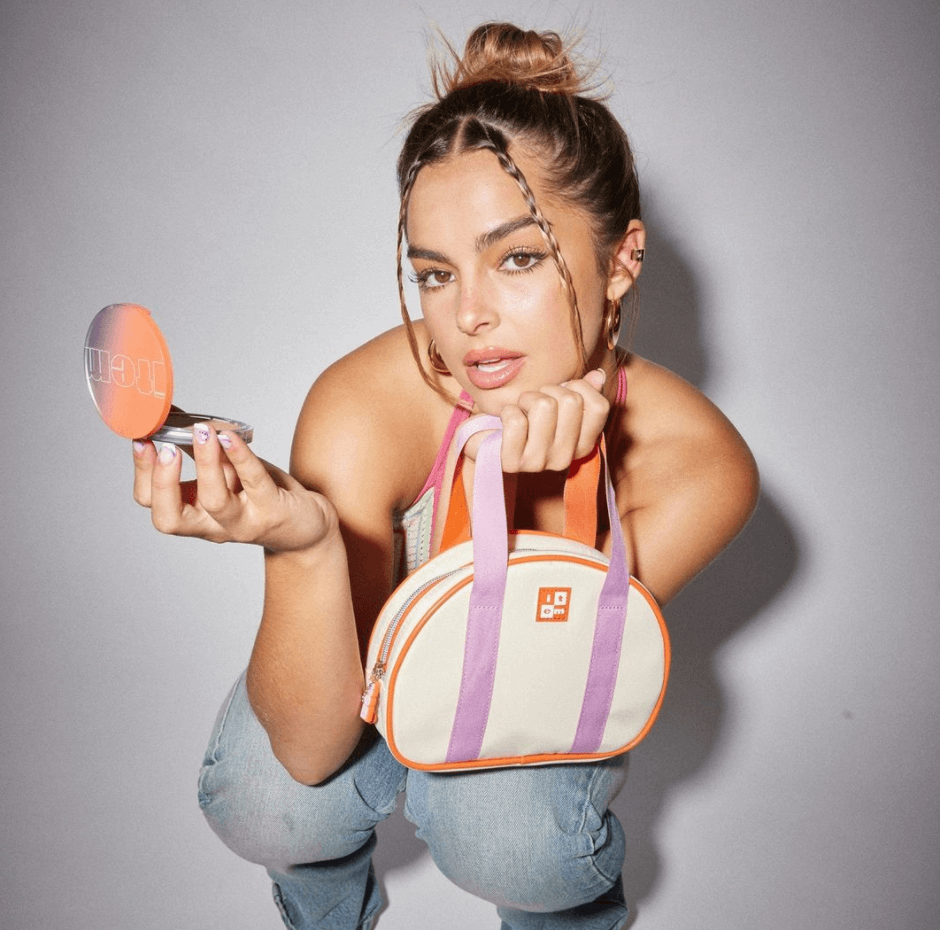 Shipping
ITEM Beauty offers standard free shipping on all United States orders over $35. If your order is less than $35, you'll have to pay a shipping fee of $5. Standard shipping is expected to take around 5- 10 business days for US orders.
They ship to over 150 countries, and international shipping costs $9.99. You can find a list of countries they do not ship to on their website.
You'll be eligible for free shipping if you place an international order of $50 or over. Delivery times will vary depending on your country, but you'll be given an estimated delivery time for your order at checkout.
If you don't receive your order in 10 to 15 business days, the brand asks you to inform them through email. Delivery may take longer during holiday seasons or sales, so please be patient on that occasion.
Returns/Exchanges
ITEM Beauty currently does not offer any exchanges. However, they do accept returns with a full refund within 30 days of you placing your order. You can head on to their website and request a return here.
They'll send you a return label, which you then have to attach to the original product box if you still have it. You'll receive a full refund on your purchase minus the shipping fee.
ITEM Beauty Promotions & Discounts
If you sign up to ITEM Beauty's mailing list, you can get 15% off the first order you place. The brand also offers free shipping to over 150+ countries on orders over $35!
Contact ITEM Beauty
If you have any queries about ITEM's products and services, you can drop them an email at [email protected], and a brand representative will get back to you soon!
ITEM Beauty Review: Editor's Verdict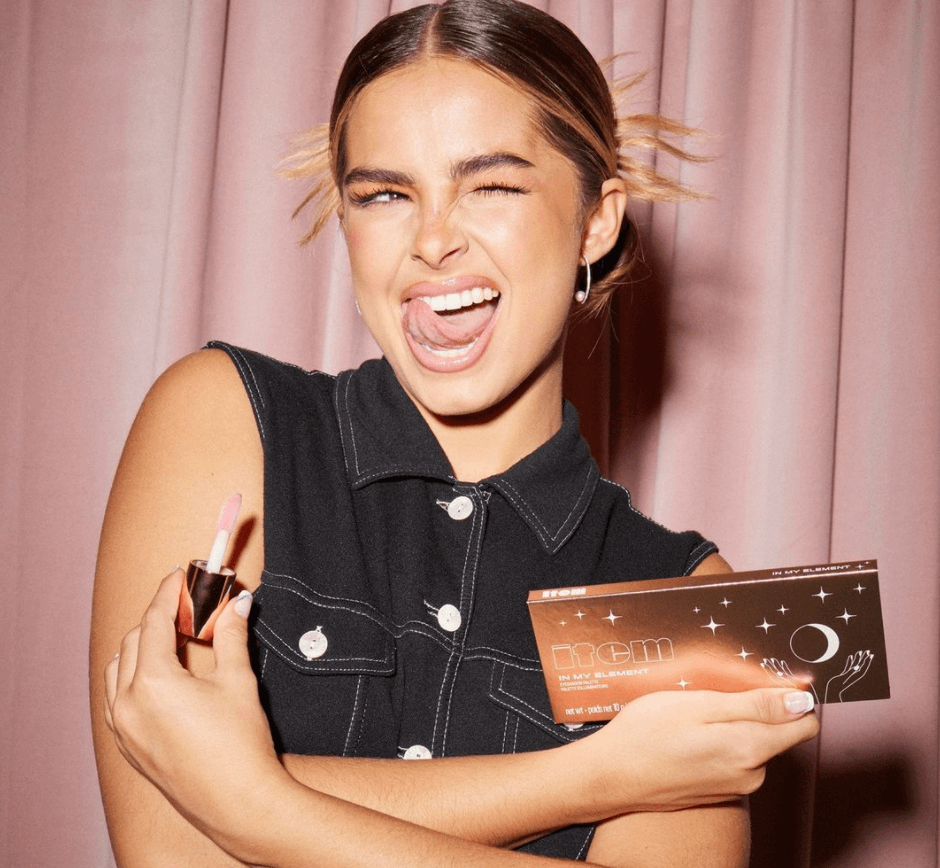 We hope this ITEM Beauty Review helped you understand the brand's products, strengths and weaknesses a bit better.
Personally, we think their products are certainly worth a try. Based on the plethora of positive reviews they have received across all platforms, it seems that ITEM Beauty is doing really well.
Some of the plus-sides of the brand are that their products are much more affordable than others on the market and are adored for their natural, glowy finish. The brand is also 100% cruelty-free, and most of its products are vegan, which is always a plus!
ITEM Beauty also swears by a "clean" look, all makeup and skincare are free of soy and icky parabens and harmful substances, making them very gentle on your skin. They also come in fun, colorful packaging and are certainly worth your money!
Although the brand's shade range is too low, they are a newer brand so we hope they expand their range and come out with more shades in the future. We'll definitely be keeping an eye out for what they come up with!
Still on the search for some makeup products to highlight your natural beauty? Consider reading our popular beauty brand reviews of Sephora Review, City Beauty Review, KVD Beauty Review, and Dime Beauty Review.
ITEM Beauty FAQ
Is ITEM Beauty cruelty-free?
One of the best things about ITEM Beauty is that its manufacturing processes are 100% cruelty-free. None of their products are tested on animals.
Are ITEM products dermatologist-tested?
All ITEM Beauty products are fully dermatologist-tested and approved.
Are ITEM products safe for all skin types?
As their products are dermatologist-approved, they are safe for all skin types. However, it is recommended that you do a small patch test if you have any known allergies and discontinue use if you experience any irritation.
Do ITEM products contain soy?
The brand's products are 100% soy-free. They also do not contain any harmful parabens, talc, or mineral oil.