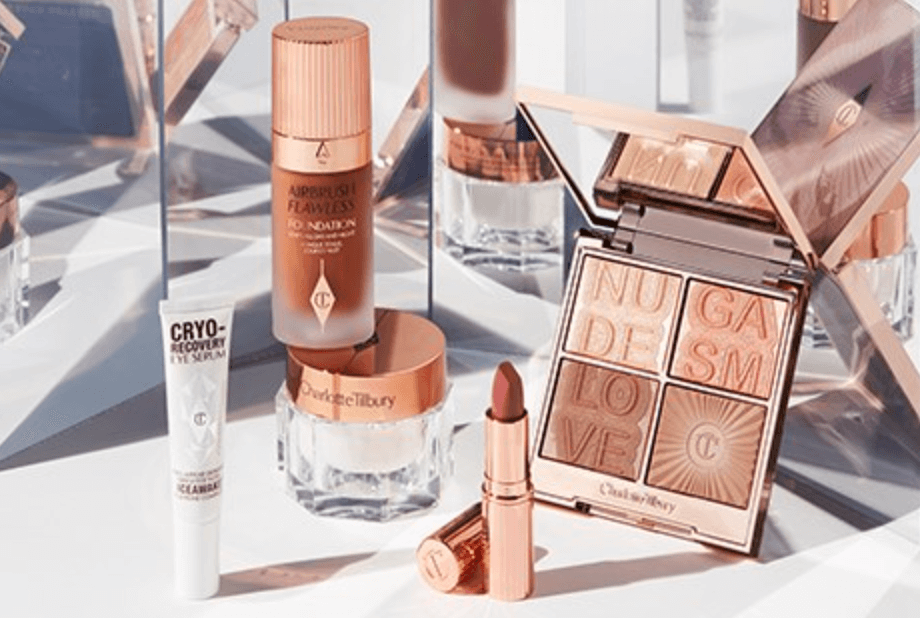 If you're even slightly into the concept of makeup, you must've heard of Cult Beauty. Like Sephora, Cult Beauty is a retailer of makeup. It houses many selected brands and sells them online. Cult Beauty is an e-commerce website, and if you've ever wanted to buy from them, you need to read this Cult Beauty review before making a decision.
Cult Beauty is a UK-based retailer, however, it ships to many other countries in Europe. You can purchase every type of makeup brand, from high-end to affordable products. Find a selection of Charlotte Tilbury, ABH, Huda Beauty, and Urban Decay, as well as skincare brands like Dermalogica or The Ordinary. It's definitely a place of heaving for any beauty lover. Let's see exactly what the Cult Beauty reviews say!
About Cult Beauty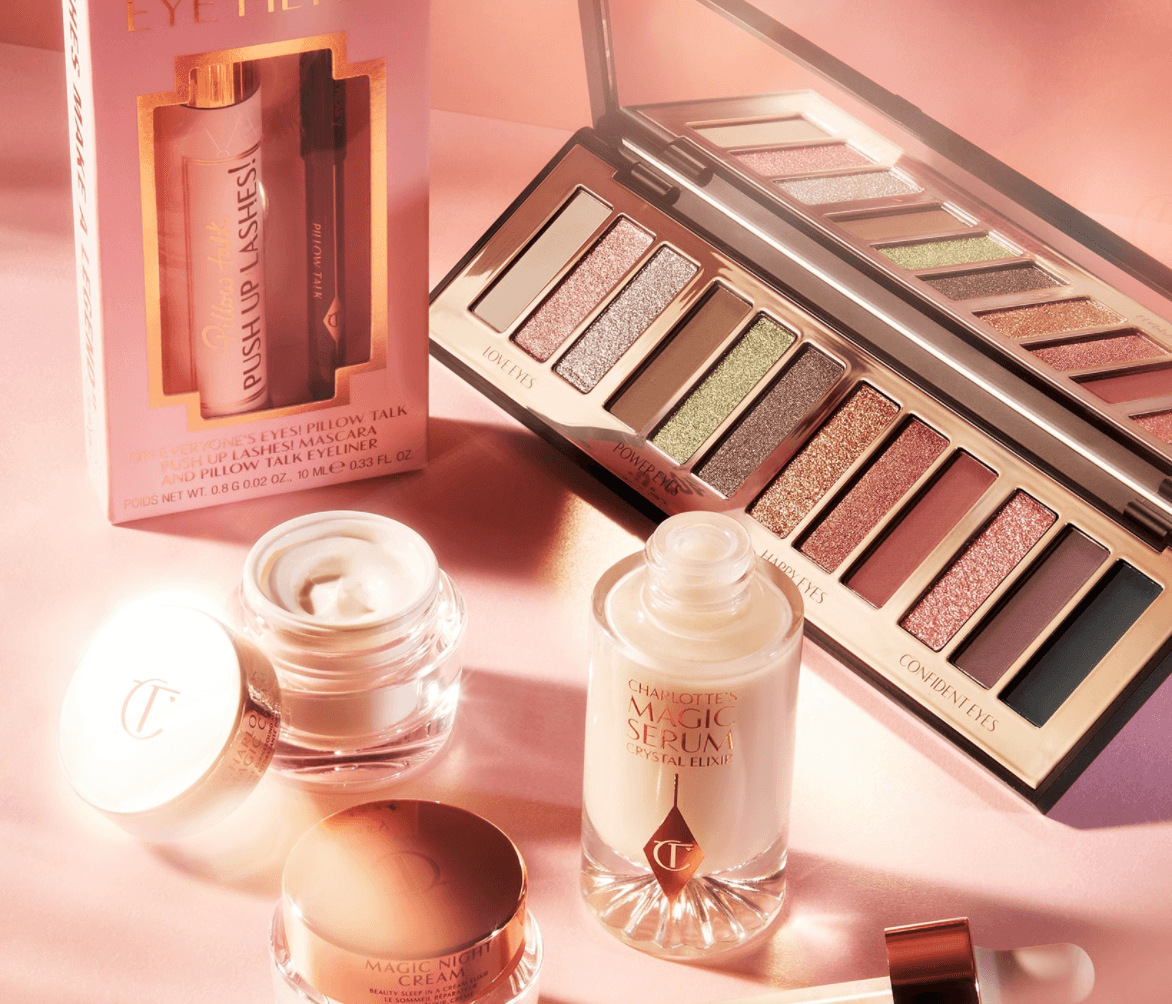 Founded in 2008 by Jessica and Alexia, two people who were tired of their bathroom cabinets overflowing with products that promised a lot but didn't deliver, Cult Beauty is an online beauty retailer with headquarters based in the UK.
Cult Beauty is always on the lookout for new and cool products that actually have results. They only sell what they truly believe is worth the money.
Beyond that, Cult Beauty has been featured in many magazines and was also included in The Sunday Times Fast Track 100, which is a league table showing which companies in Britain grew the fastest in sales in the past three years.
There are many products that can be labeled Beauty Cult classics, including the Caroline Hirons Cult Beauty box, which was a collaboration with Caroline Hirons.
Other Cult Beauty boxes have also been released. Read on to find out which one we've reviewed!
Pros
A wide range of complexions is available
Makeup, skin care, hair care, body care, and fragrance is available
Caters to both masculine and feminine products
Each product is tested for effectiveness
Ships around the world
Free samples if an order is over
Cons
Not all products are vegan
Not all products are cruelty-free
Some customers have had a bit of trouble with returns
Cult Beauty Products Review
If you're thinking of trying out Cult Beauty products, but don't know where to begin, we recommend reading below to find out where and why you should spend your money at Cult Beauty.
Listed below are some products loved by customers who bought them, and maybe they could be your new favorites too!
Milk Makeup Hydro Grip Primer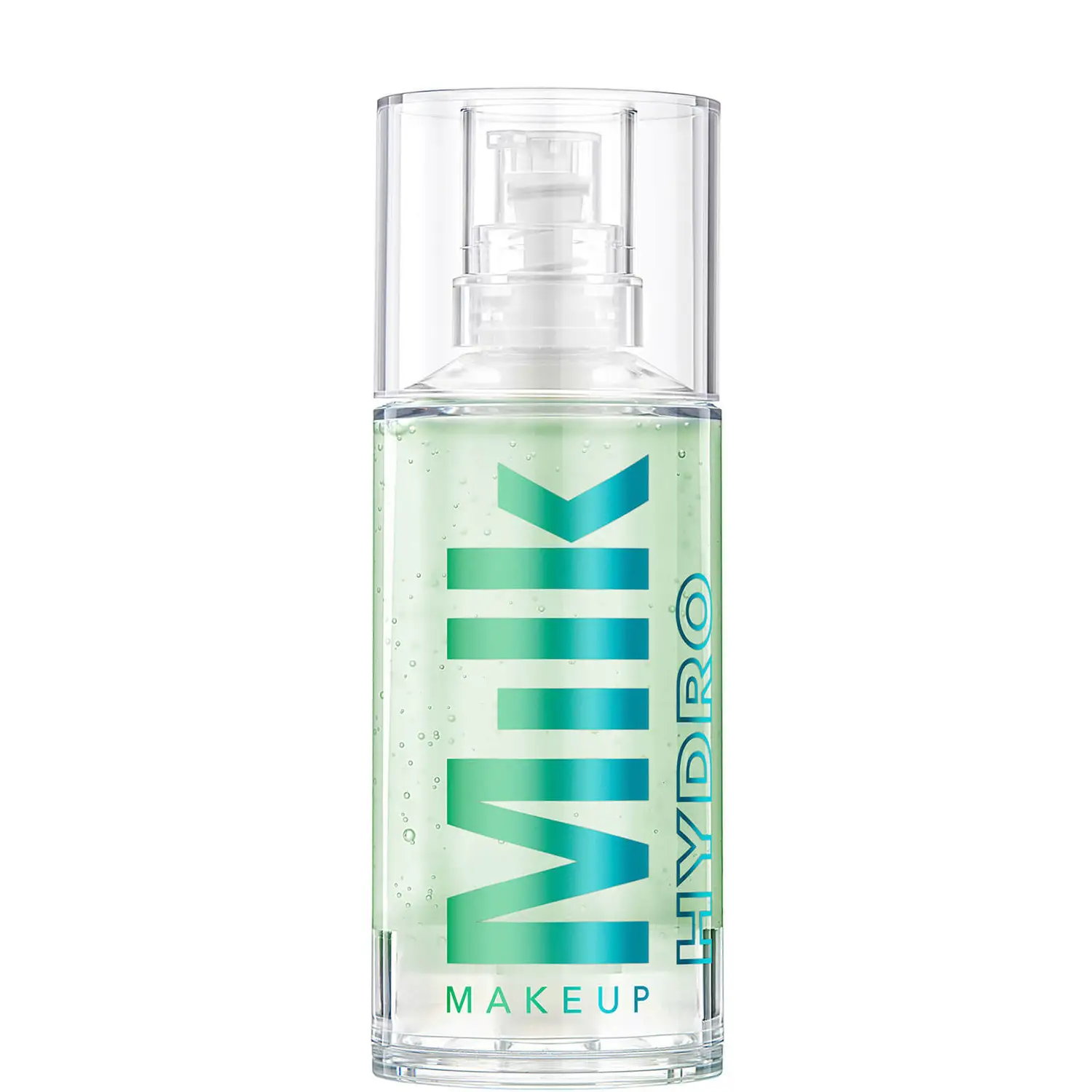 Available in 10 ml for €19.21 and in 45 ml for €35.03, this primer is trending on the Cult Beauty website, and for good reason!
It contains cherry blossom, aloe water, B vitamins and also hyaluronic acid! It has a bit of a green tint when you take it out to use it, but once it dries, it turns absolutely invisible. The primer is famous for its immaculate grip of makeup.
So if you're tired of your eyeshadow falling out of place or your foundation slipping from your T-area, worry no more! This primer forms a wonderful velcro-Esque layer, gripping onto any product that is applied to where the primer is.
However, when you put on this product, be sure to let it COMPLETELY dry. Give it at least a full minute, otherwise, the primer will be sticky and gooey and your makeup won't stick to your skin!
It's also extremely hydrating, so if you have dry skin (or even combination skin), this primer will leave your skin moisturized like a baby's.
Don't use more than two shots of primer, make sure to blend only a thin layer on your skin before you apply your makeup. You can proceed with your foundation and other makeup routines once the primer is completely absorbed.
Revitalash Advanced Eyelash Conditioner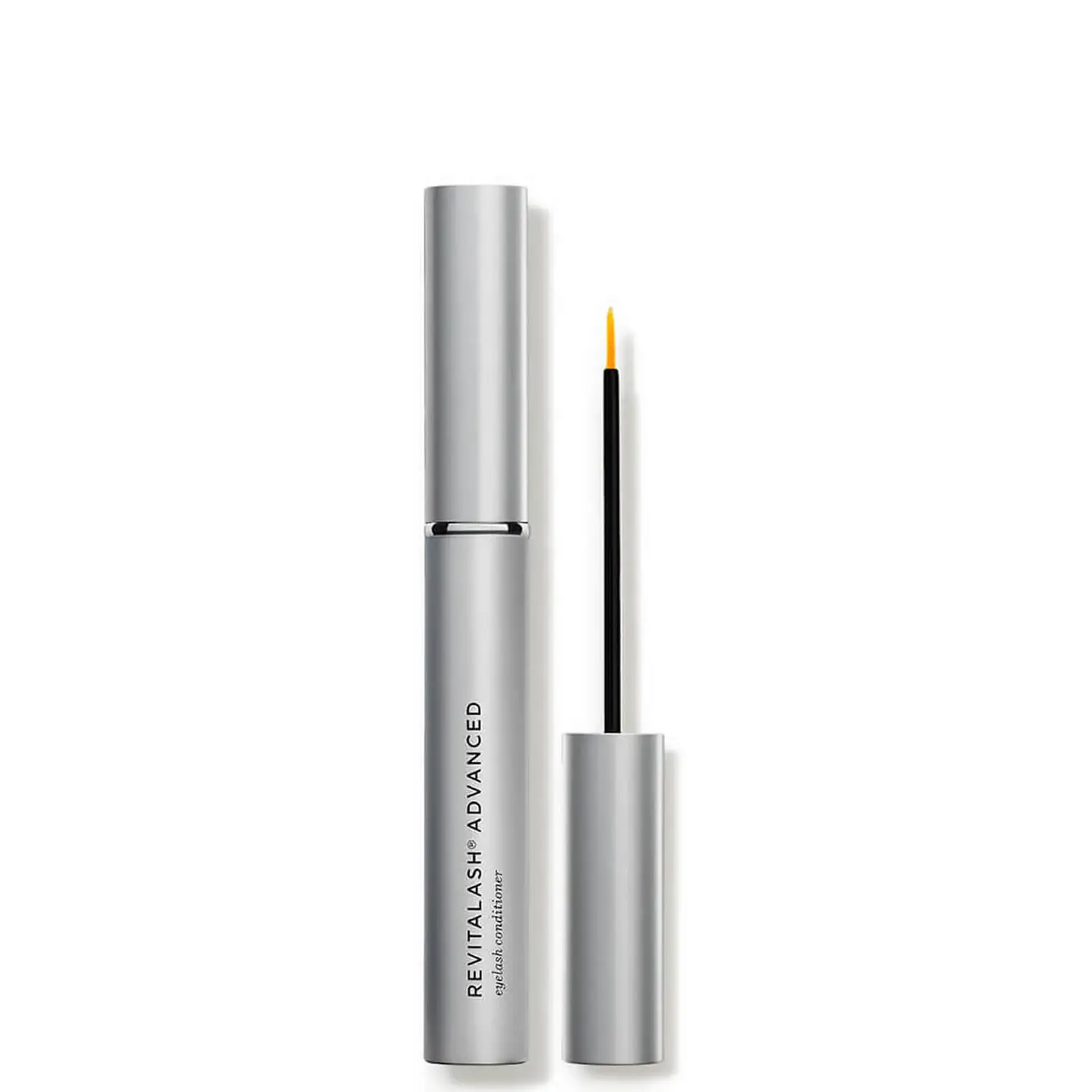 Would you like your eyelashes to be longer? Of course, you would. We all love thick, lusciously long eyelashes. That's why we use false lashes and lash extensions… but what if you didn't need them anymore?
That's what the Revitalash Advanced Eyelash Conditioner is for! Using natural products and scientific technology, this conditioner will make your eyelashes strong and prevent signs of aging. Each eyelash is saturated with moisture, but doesn't drip!
The product stays where it's supposed to.
The bottle has 3.5 ml of this magical serum and will last you six long months with daily use. All you have to do is apply one thin line of this conditioner, like you would apply eyeliner, along your lash line. Make sure the area is clean but dry.
You can put it on in the morning or in the evening, so it won't be an issue to incorporate into your skincare routine.
Don't use it more than once a day because it will not aid growth any more than using it just once. Priced at €109.61, it is a bit expensive to use more than once a day.
Customers state that you have to apply it religiously every single night for up to 8 weeks but the result WILL be visible. So be a little patient, but it's definitely worth the money!
Beauty Cult Nails Collection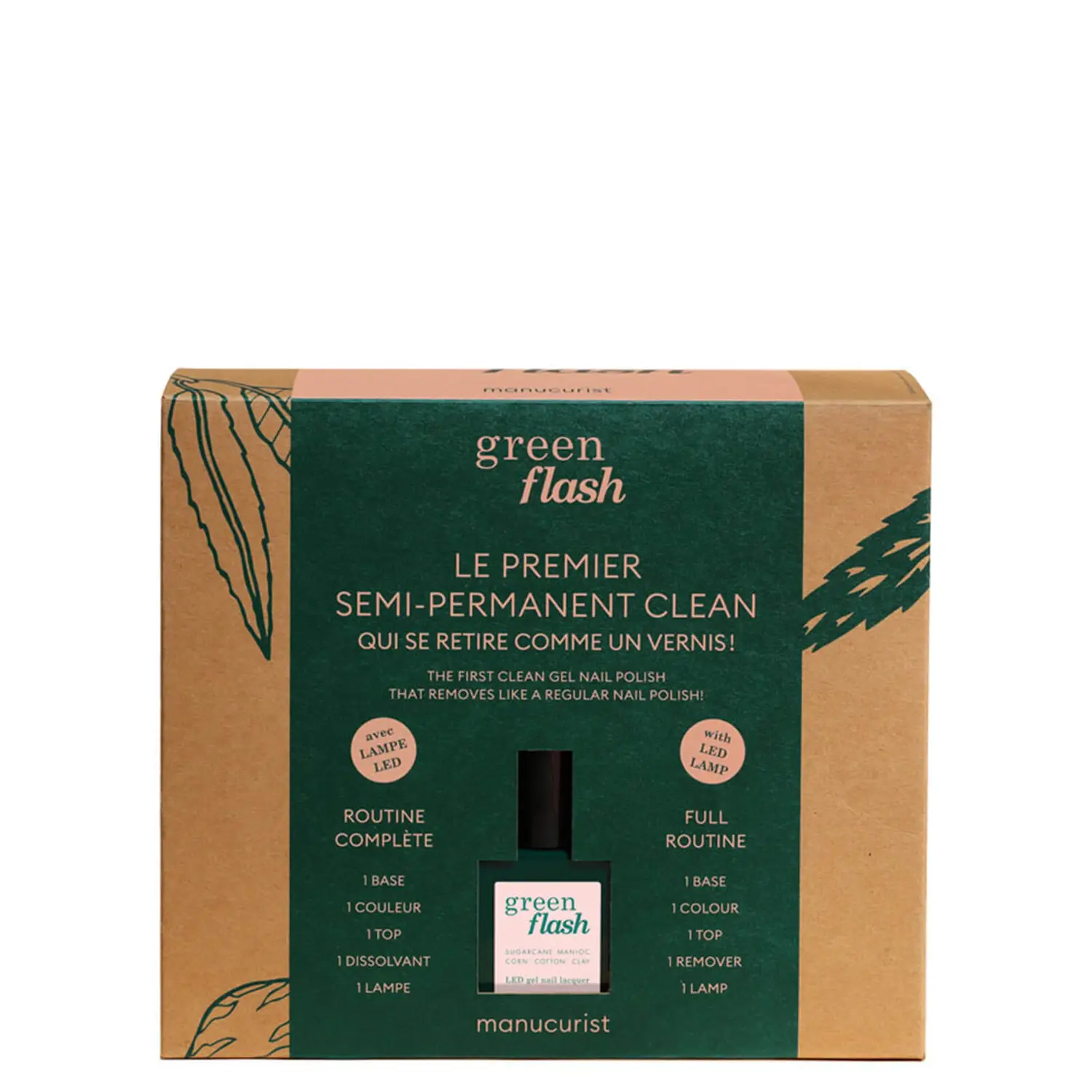 Looking for some fabulous Beauty Cult nails at home? Well, they'll cost you exactly €69, and you'll get a free gift of a Nail Art Brush with it!
The Green Flash Starter Kit by Manucurist is the first Gel Polish of its kind: it removes just like regular polish!
It's quite simple to use, but there are a few steps to follow. Start by using Green Flash remover to remove all dirt and accumulated oil from your nails.
Then apply the Green Flash base, very thinly, and cure under an LED lamp. Next, apply the color, and use as little as possible to cover the entire nail. Once you're done, cure it again, and done! You have a beautiful Gel Manicure right at home.
This is the perfect starter kit if you love gel manicures but do not like spending a lot on them. This product is made for anyone with even the lowest skill because all you have to do is apply the nail color and sit with your hands under an LED lamp!
Wayne Goss The Cult Beauty Box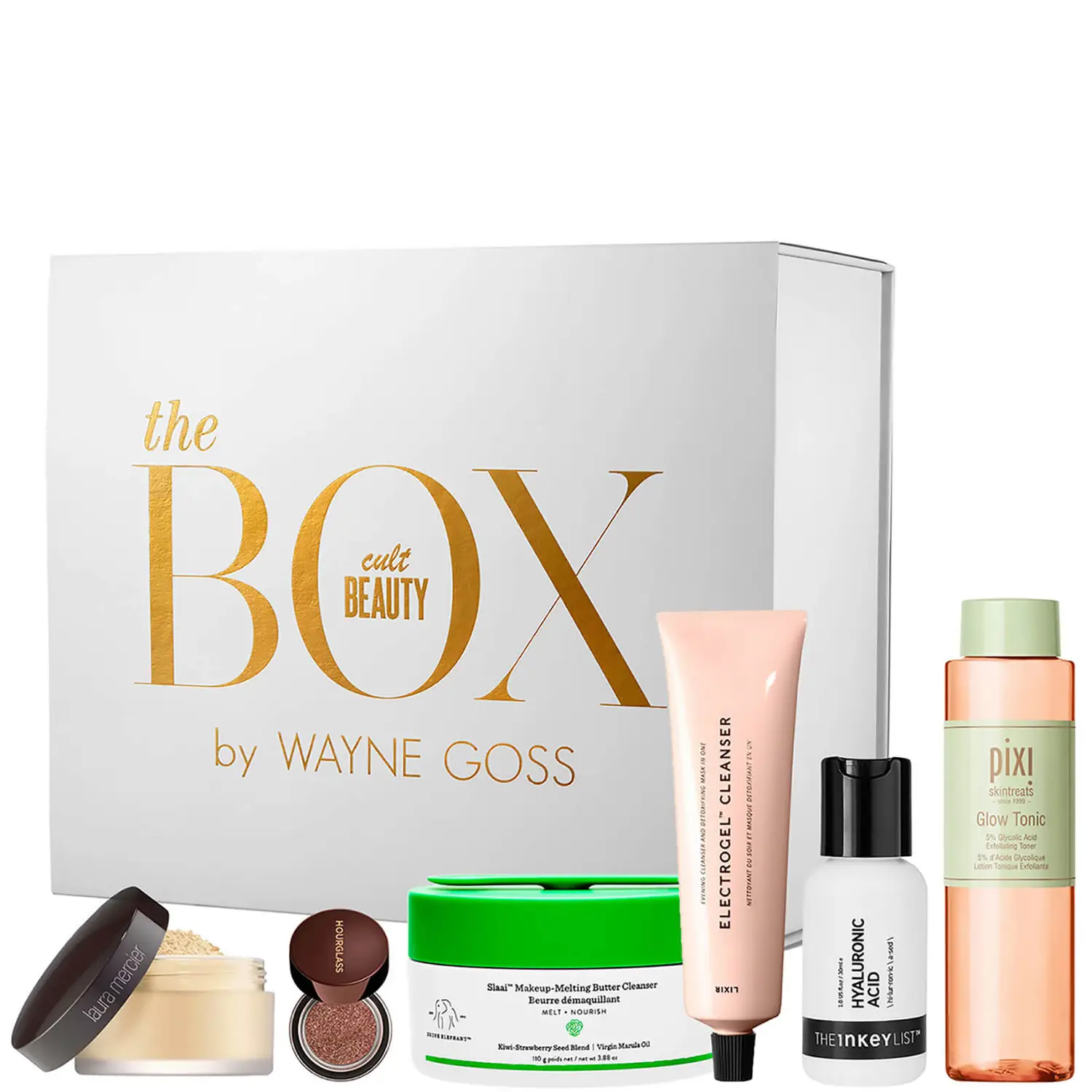 This amazing Cult Beauty box is everything you could want. It has six amazing products that you can use for a full face of makeup!
The box includes the following items listed below.
Pixi Glow Tonic (full size: 250 ml)
Drunk Elephant Slaai Makeup Melting Butter Cleanser and Bamboo Booster (full size: 110 g, 3 g)
The Inkey List Hyaluronic Acid Serum (full size: 30 ml)
Hourglass Scattered Light Glitter Eyeshadow, Reflect/Smoke (full size: 3.5 g)
Lixirskin Universal Emulsion (full size: 100 ml)
Laura Mercier Translucent Loose Setting Powder (full size: 29 g)
This box is perfect if you're looking for products that will give you the perfect makeup for a night or day out. This box offers carefully selected products for the most beautiful glow, and what's more important is that you can buy this for 40% off from the Cult Beauty website!
Cult Beauty Advent Calendar 2020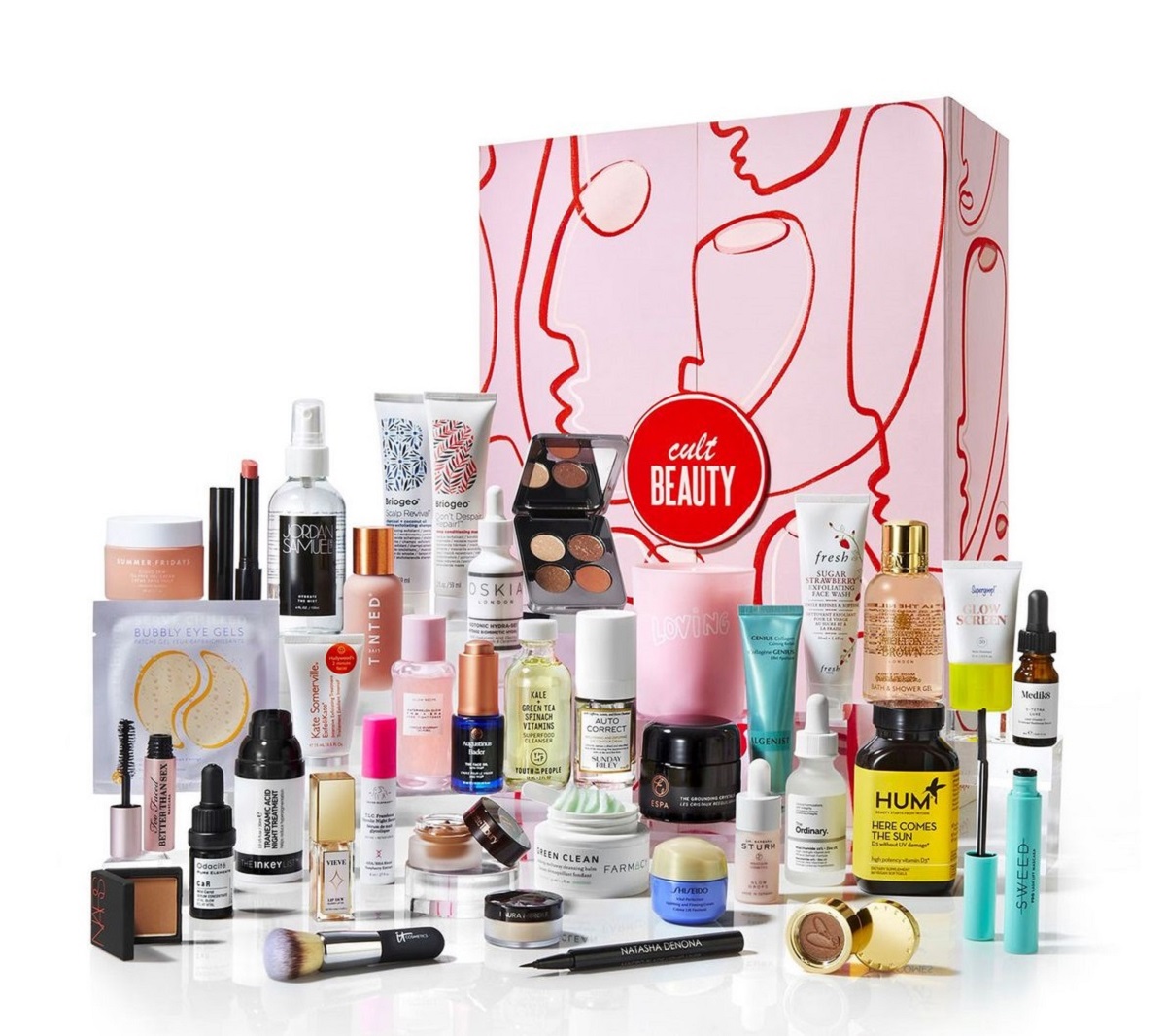 Priced at €224.87, the Cult Beauty Advent Calendar 2020 is the best Christmas gift you can buy for your bestie who loves makeup.
This advent calendar contains 32 of the coolest products and the biggest names in the makeup industry. If you want a full list of contents, click here.
Some notable products are Larry King Hair Care and MOLTON BROWN!
Only one advent calendar includes an ACTUAL golden ticket, with one THOUSAND Cult points, which can be redeemed on the
Cult Beauty website. Also, the box for the 25th has products themed on festivity, so look out for them!
The 2020 advent calendar is inspired by the Roaring Twenties, and thus includes a wonderful autumn palette of scarlet, tangerine, and pink! Pulling it all together is a hint of gold foiling so that the Art Deco style is classically portrayed.
Cult Beauty Products Reviews from Customers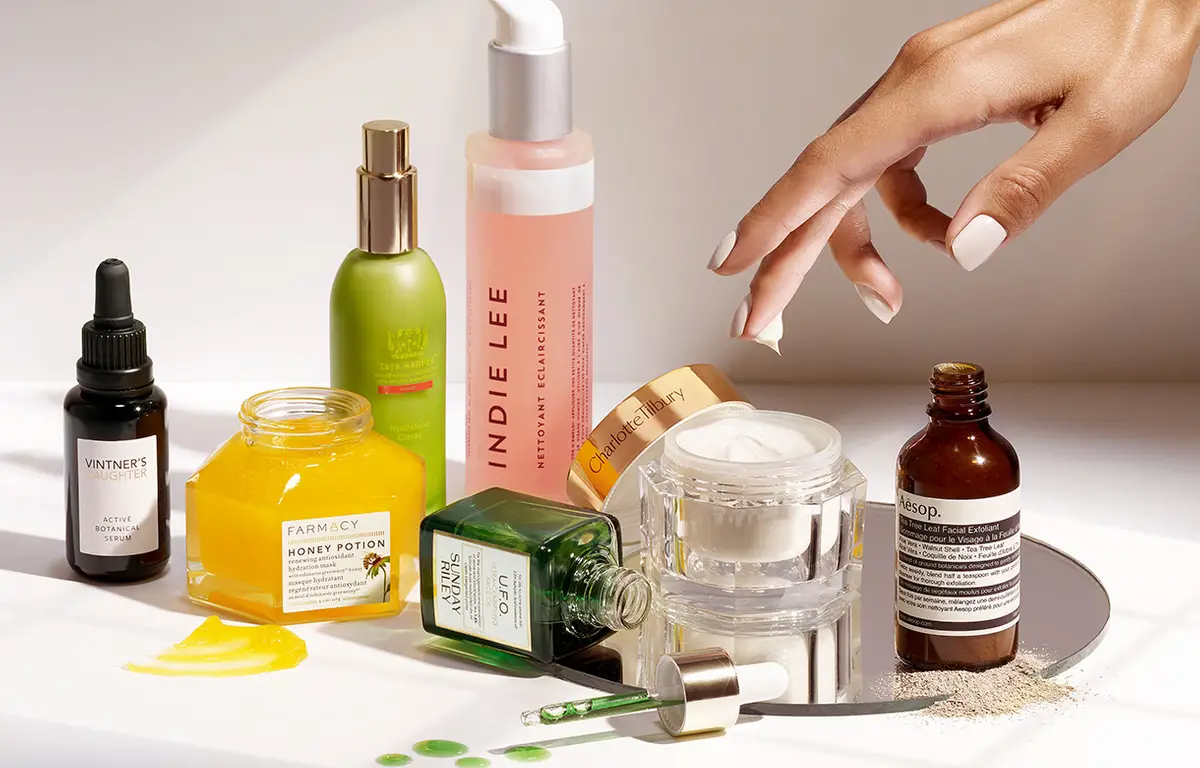 Cult Beauty products have always garnered positive attention from everyone who has bought them. Whatever the product claims to do, it does it!
Whether it's a serum promising less frizz or a vitamin face mask promising to be hydrating, it'll fulfill your expectations. Customers say that the shipping is quite fast, the products are very nice, and the freebies are the best.
Sign Up for Cult Beauty
Signing up for Cult Beauty is very easy! Go to their Register webpage. You can sign up with Facebook or Google for instantaneous signup, or you can manually sign up by entering simple details such as your full name, your email, and your referral code (if any).
The best part about signing up is that you get 15% off your first order! Provided that your order total is €30 or more.
If you opt to get promotional emails when you sign up, you'll be the first to know about any new discounts or sales! Signing up is completely free. Keep an eye on your inbox, and routinely check your spam folder so you don't miss out on any promo codes.
Where to Buy Cult Beauty
You can buy Cult Beauty online on their website. For UK residents, this is where they can buy Cult Beauty.
Many products offered at Cult Beauty can be found with other online retailers too, however, the amazing discounts offered by Cult
Beauty is their specialty alone and barely anyone can compete with their promotional offers.
Cult Beauty Shipping and Return Policy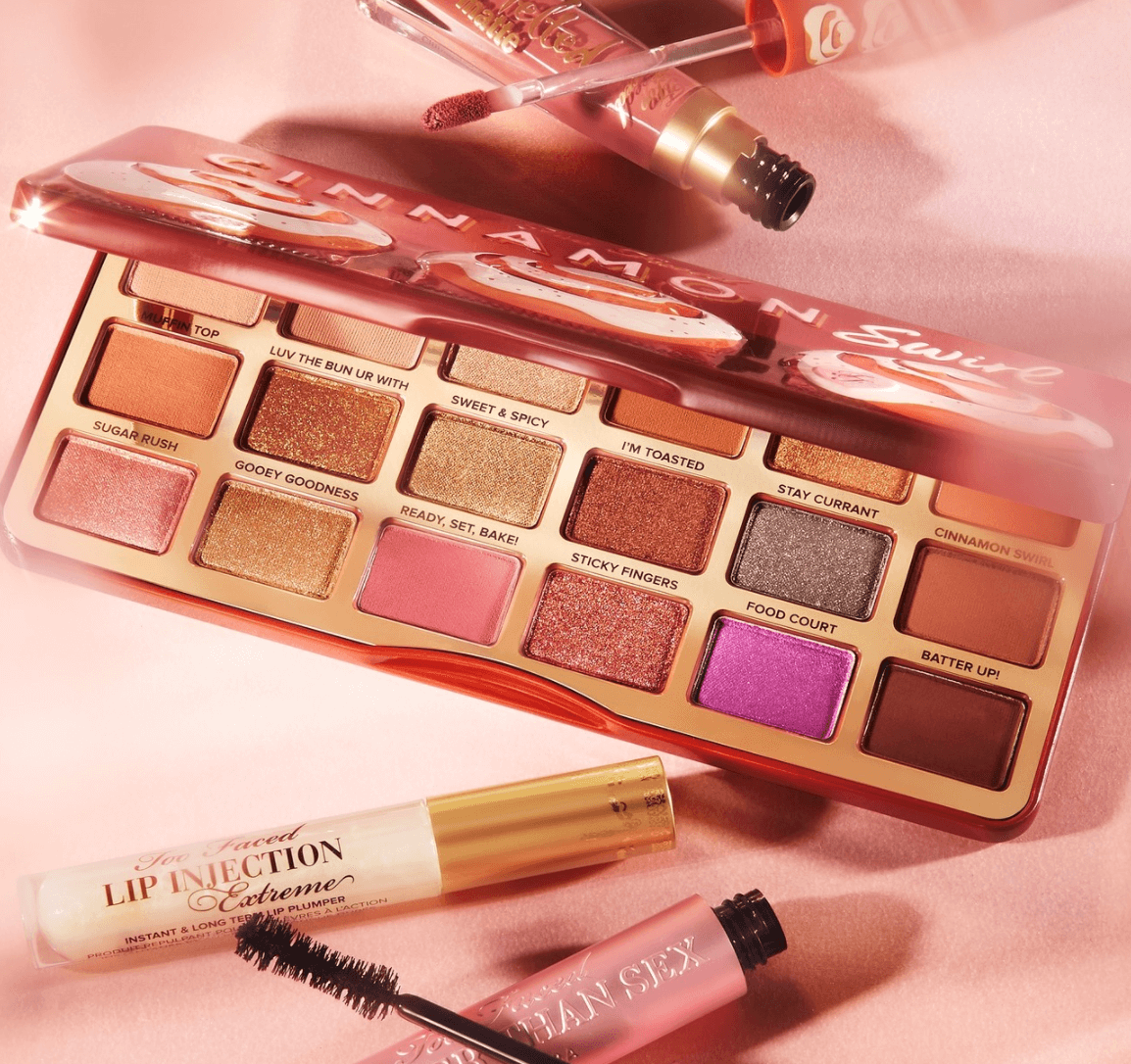 Cult Beauty ships to the UK and internationally too. For the UK, you have three options: Standard Delivery, Next Day Delivery, and Same Day Delivery.
Standard Delivery costs £3.95 and takes approximately 4 to 6 business days to deliver. Shipping happens Monday to Saturday. Tracking is available through Hermes. Standard shipping is free if your order is above £25.
Next Day Delivery costs £5.95, is delivered 7 days a week and uses Royal Mail. Sometimes during busy times, this may be unavailable.
Same Day Delivery costs £10.50, uses Pack, and is delivered 7 days a week. However, if the order is to be delivered the same day, it must be placed by or before 12 pm (noon).
Popular Alternatives to Cult Beauty
Deliveries happen between 6 in the evening to 10 in the night. This is not available for all postcodes. Check here whether your postcode is available.
For shipping information on international countries, visit this webpage for more details. Simply enter the name of your country and find out everything you need to know.
Refunds must happen within 30 days of delivery. You can easily return a product for a refund or an exchange using your account on Cult Beauty. Simply go to your orders, find the product, and click "Return."
Cult Beauty Promotions & Discounts
Fortunately for any long-standing Cult Beauty lovers and all new fans, they are amazing with promotions and discounts.
New customers can avail of 15% off their first order if their total is above €30.
Existing customers can get the 2022 Essentials Goody Bag which costs more than €290 for FREE if they purchase items worth more than €185.
If you make any two The Beauty Chef purchases, you can get The Good Gut Guide for FREE.
If you spend €22 on Mario Badescu, you can get a FREE deluxe Facial Spray.
Likewise, if you spend €172 on Decree, you can get the Protect Elixir in the full-sized packaging for FREE.
If you spend €65 on any Alpha-H product, you can get a free Vitamin C, deluxe size.
You can get a Nail Art Brush for FREE in its full size if you spend €35 on Manucurist.
Purchase any two things from Mutha and get their No. 1 Serum for FREE.
Spend €36 on Ilāpothecary and get a Magnesium and Amethyst Bath Soak for FREE.
Spend €41 on Ruffians and get a FREE Matt Clay, full size.
Buy anything on €85 on Medik8 and get a full size of Sleep Glycolic for FREE.
Spend €55 on Algenist and get a Dark Spot Peel for FREE.
Purchase any on €70 on MARA and get a Face Oil in travel sizing for FREE.
Spend €90 on Zelens and get a Collagen-boosting and Brightening for FREE.
More Cult Beauty Promotions & Discounts
Spend €85 on Circumference and get a Face Mask for FREE.
Spend €40 on Frank Body and get a Coconut Coffee Scrub for FREE.
Buy any two items from Tata Harper and get a Cleanser and Moisturizer for FREE.
Buy anything from Apothem Labs and get a Multi Balm for FREE.
Spend €28 on NYX Professional Makeup and get a full-size Shadow Palette for FREE.
Spend €30 on Bread Beauty Supply and get a hair wash for FREE.
Buy anything on €35 on Beautyblender and get a FREE Blender Defender.
Spend €170 on ZIIP Beauty and get a FREE Crystal Gel.
Spend €110 on Chantecaille and get a FREE Skincare Trio.
Buy anything from U Beauty and get a FREE Super Smart Hydrator.
Spend €45 on The Seated Queen and get a Cleansing Cloth for FREE.
Buy anything from High Beauty and get a Cleansing Foam for FREE.
Spend €22 on Sun Bum and get a FREE Leave-In Conditioner.
Buy anything from LOUM and get a Stress Detox Cleanser for FREE.
Spend €20 from Georganics and get a Mineral Toothpaste in full size for FREE.
Spend €80 on BeautyStat Cosmetics and get an Essentials Kit for FREE.
Furthermore, UK customers, have FREE shipping to the UK if the order is above £25.
Contact Cult Beauty
Do you still have questions after reading our Cult Beauty Review? If you would like to file a dispute, or need more information on how to return a product, you can contact Cult Beauty online.
You can use the Live Chat option on their website, or leave them a message and they'll contact you on the email you enter while sending the message.
You can also contact Cult Beauty on Instagram and Facebook.
Cult Beauty Review: Editor's Verdict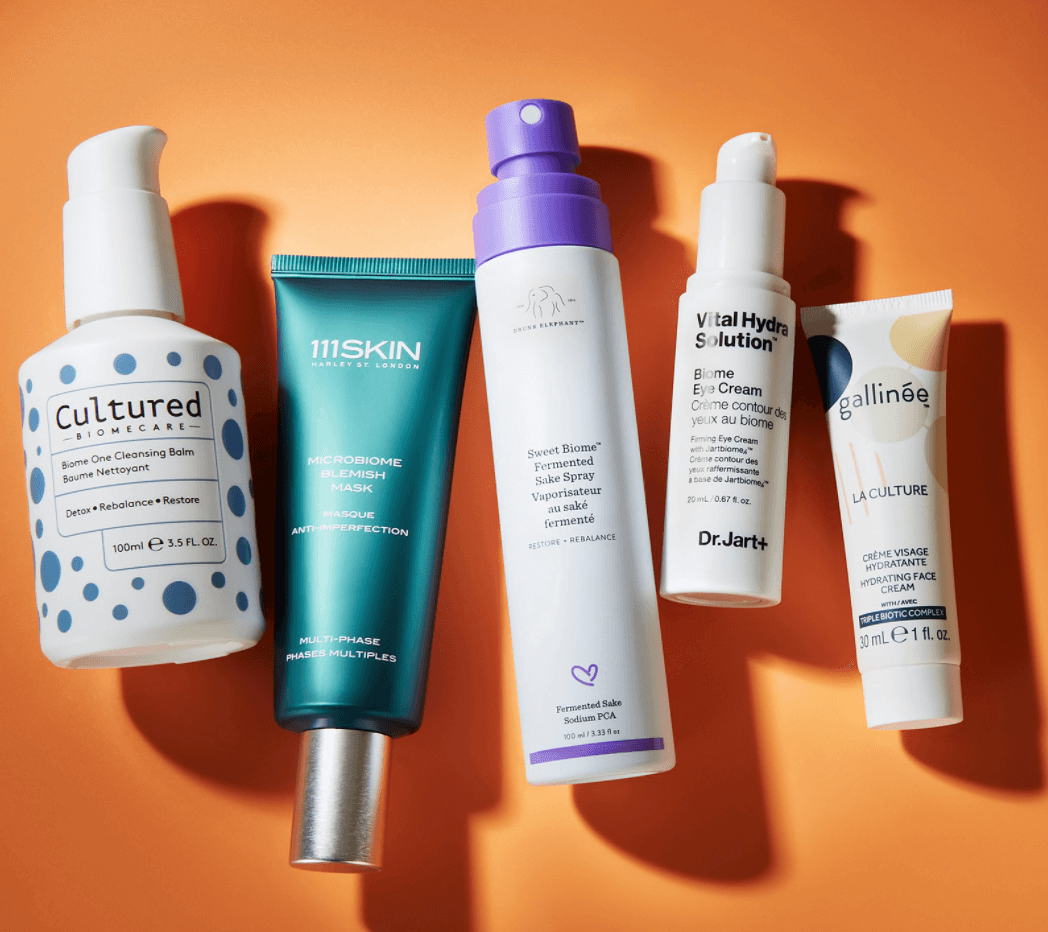 Based on the products above in this Cult Beauty review, it's safe to say that the products that they house are well worth your money. Even though some things may seem a bit expensive and may be out of your budget, the discounts make up for it.
The investment is definitely worth it, as customers have seen the products do what they claim to.
The shipping is fast, and returns are accepted. If something from the aforementioned products doesn't seem to be up your alley, don't fret!
Cult Beauty has a lot to offer, regardless of gender. Whether it's fragrances or skincare, makeup, or hair products, you can find it all at this online retailer! And you can buy it at a price that you won't feel guilty about.
So, is Cult Beauty worth it? Yes!
Looking for other amazing makeup and beauty brands? Check out our reviews of Jouer, Erborian, RMS Beauty, and Cover FX. 
Cult Beauty FAQ
Is Cult Beauty a reputable site?
Yes, Cult Beauty is a reputable site featured in many headlines by reputable journals and magazines.
Is Cult Beauty UK based?
Yes, Cult Beauty is UK-based.
Who is Cult Beauty owned by?
Cult Beauty is owned by The Hut Group, which is an e-commerce company based in the UK. THC acquired Cult Beauty in 2021.
Does Cult Beauty give samples?
Yes! Cult Beauty gives free samples sometimes if your order exceeds a certain predetermined limit. You can add them to your cart when you are checking out.