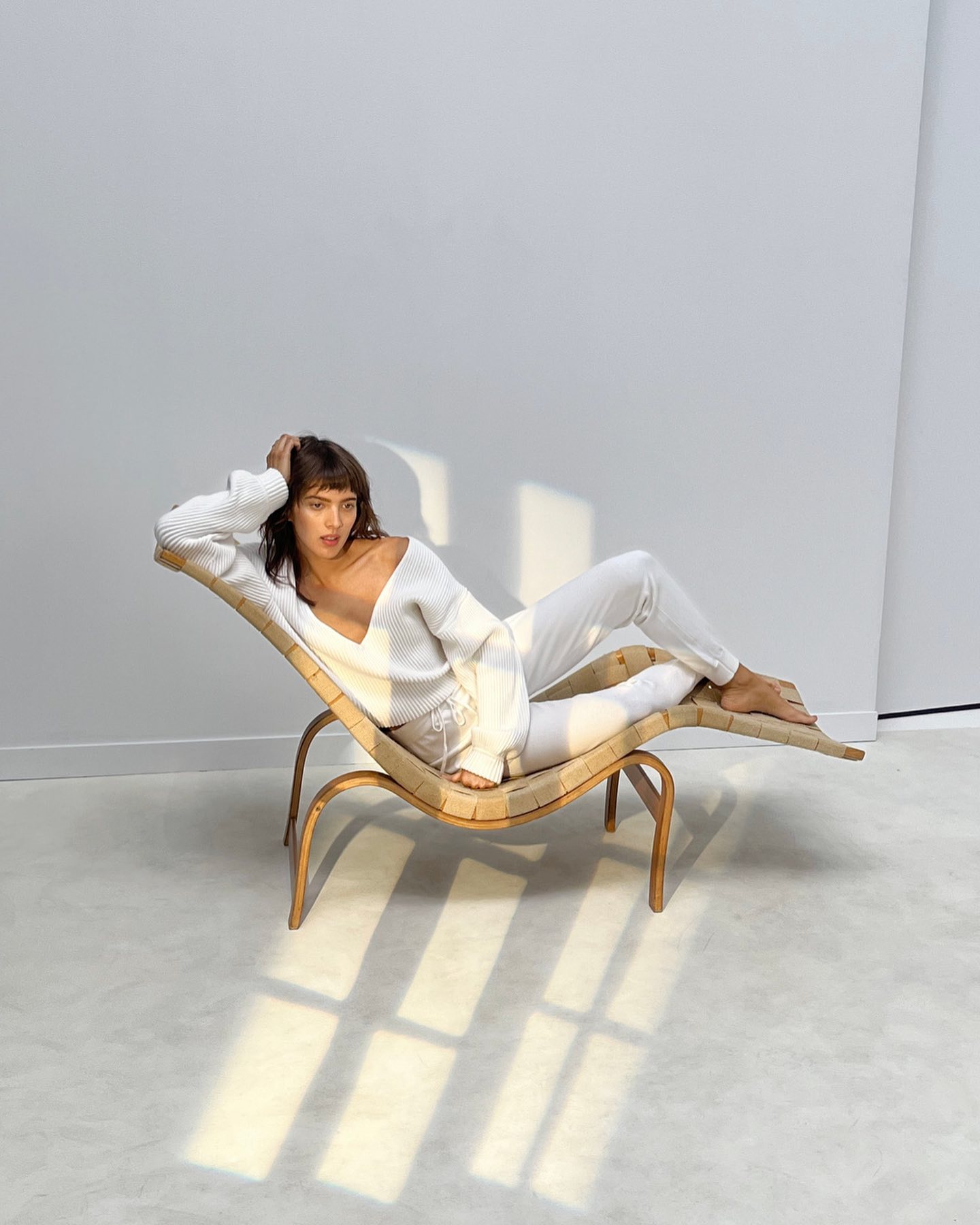 An old t-shirt with a pair of flannel pants is the go-to nightwear for many people. But if you pay more pay attention to your nighttime routine, this brand claims to offer the best nightwear you'll find. You might have come across Lunya Pajamas featured on Instagram ads with great Lunya pajama review from social media influencers who partner with the brand.
Lunya Pajamas has also been featured in media publications, including Goop, Vogue, The Oprah Magazine, and others. Our objective Lunya Pajamas Review provides a detailed insight into whether the brand's products are as good as it claims. We'll also examine the brand's performance in the market to see what customers have to say about its products.
About Lunya Pajamas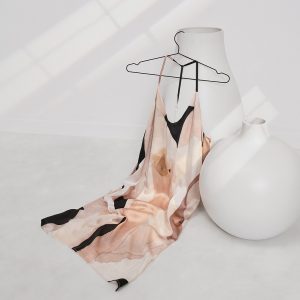 Lunya believes in otium, that moment in time when you retreat from all the stressful situations of the day to enjoy your leisure time. After a long day at the office with tiring meetings, you deserve a good night's rest in delicately reserved clothing for this special time. Lunya Pajamas are a better alternative to the old t-shirt trend with luxury nightwear that makes you feel good.
The brand was founded by CEO Ashley Merril, who was self-inspired to make comfortable clothing that made her feel good about herself by the end of the day. Since 2012, Lunya Pajamas has specialized in minimalist luxurious nightwear for women who want to feel extra special and comfortable at the day's end. It offers washable luxurious silk with relaxed, calm silhouettes.
With Lunya Pajamas, you'll get premium comfort and style with durable clothing made from high-quality natural materials. The brand is also eco-friendly and adopts sustainable production approaches to reduce its carbon footprints. It claims that every product goes through wear tests, lasting construction techniques, and high-quality finishes.
The company's headquarters is based in Los Angeles, and it claims that its products are created with the best quality, ethically-sourced natural materials. However, since this is a luxurious brand, Lunya Pajamas and loungewear are quite an expensive comp.
It has also been mentioned in Vogue, New York Magazine, Bustle, and Refinery 29, among others, for offering a high-quality sleepwear line. According to the brand PR, its mission is to ensure "Quality time spent in exceptionally crafted and trustworthy products." Let's dive into our Lunya Pajama review.
Pros
Minimalist and airy loungewear, pajamas, dresses, and robe made with luxurious materials.
Offers 100% washable-silk
Quality products at fair prices.
Fabrics consist of predominantly natural fibres
Offers Installment payments with Klarna
30-day return policy
Cons
Customer complaints of poor shipping service
Poor customer service reviews
Does not fit true to size
Lunya Products Review
Lunya offers a finely crafted luxurious nightwear line, including two-piece sets, robes, and loungewear that you can wear on a night out with friends. The brand's core collection consists of various items made from ethically sourced natural materials. It uses a handful of painstakingly made fabric such as organic prima cotton, wool, and modal.
Meanwhile, the main selling point is washable silk used to create the best lightweight and breathable nightwear. The lightweight material is used to make everything from sensual slips and slinky robes to wide-leg slacks and giant T-shirt and shorts combos. The silk pajamas are also available in various colors, including neutrals like beige and navy.
With over 263k followers on Instagram, many customers love to take selfies of their favorite Lunya pieces for the perfect Instagram post during leisure time. This part of our review examines the brand's bestseller pieces to see if they offer real value for your money. We will also share customer feedback on the product. Find out more below!
Lunya Silk Pajamas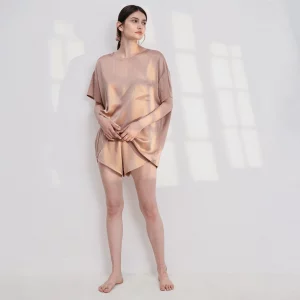 Lunya is a customer-oriented brand that provides clothing users will enjoy and feel good wearing in any season. If your favorite nightwear clothing is an old baggy t-shirt, you will enjoy wearing Lunya washable silk Tee set, which comes in an oversized relaxed fit. The silk material offers premium comfort, and it helps regulate your body temperature to ensure a good night's sleep.
This soft and stylish shirt with the baggy silhouette is a bestseller item which is not a surprise. It offers the perfect stay-in loungewear where you can engage in your self-care activities with perfect relaxation and style. This set consists of 46% coon transdry, 45% Supima cotton, and 9% XT2 polyester. The trim is made of 95% Pima cotton and 5% elastane.
In addition, the fabric is cooling and anti-microbial, offering the same cloud bed sensation as if you wrap a soft silk sheet around your body. You can lie in whatever position or surface as it's highly breathable and built to last. It comes in core signature colors, including Otium Tan, Tranquil White, Mediative Grey, Deep Blue, and Immersed Black.
The style also features a small front pocket, and it is the perfect comfort sleepwear made in washable silk material. You can make a one-time purchase for these Lunya silk Pajamas at $114 or pay in interest-free installments with Klarna at $29.
Brushed Flannel Best Lunya Pajamas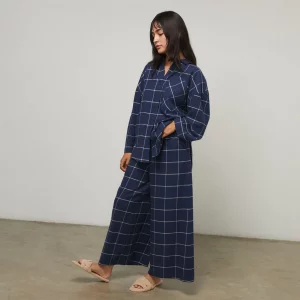 Lunya offers this bestseller item for flannel-lovers closely similar to your holiday classic nightwear. The brushed flannel pajama set consists of a long-sleeved button-down shirt and classic oversized pajama pants. It comes with a relaxed-fit cut like the set of PJs you wore as a child but with an unparalleled ultra-soft feel.
These pajamas are a girls-night, sleepover party with your besties with the plaid and checks design to offer a more grown-up appeal. It comes in inclusive sizes from XS to XL, and you can go a size up if you want a more oversized fit. The design also includes a flat front gripper waistband that is super comfortable and perfectly fits.
It is a favorite among the brand's customers, and it is often described as the best Lunya pajamas. The material consists of 70% cotton and 30% Viscose. The brand also offers the proper care method for the clothing to ensure durability on the product page. You can own this bestseller brushed flannel pajamas set from Lunya in blue or white for $228.
Cozy Cotton Silk Pocket Henley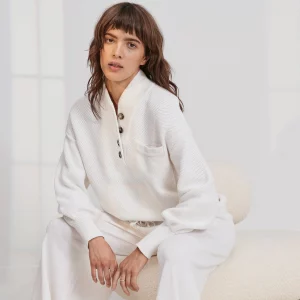 This silk Pocket Henley set is the perfect loungewear that leaves you feeling like you just stepped out of an editorial shoot. It is the kind of clothing you see your favorite actress in a movie and want for yourself. The Lunya cozy silk pocket Henley design takes luxurious nightwear to an improved and advanced level.
It features extended rib cuffs and button-down detailing made with an ultra-cozy fabric with a cloud-like sensation. This Henley shirt extends below your bum with an oversized roomy fit, so you can choose to wear it without pants if you wish. Also, it goes well with jogger pants, biker shorts, or long tights, depending on what style you prefer.
In addition, the front pocket helps hold essential items like your phone, car, or house keys. The material is also breathable with 70% organic cotton, 20% nylon, and 10% silk, and the brand recommends a cold machine wash. You can also wear this sweater to a casual outing with a pair of jeans, and you'll be sure to turn several heads. Add this item to your wardrobe for $218.
Lunya The Robe
The Lunya robe has been mentioned in The New York Times, Goop, and other respected media publications. It is a fan-favorite item and definitely one of Lunya's bestsellers with an effortless, breezy style. All Lunya's products are made to offer premium comfort, and there's no doubt that you'll feel happy wearing this robe.
The silhouette is airy and elegant with a raw hem finish, tapered at the waist to provide a more streamlined fit, unlike other bulky robes. It also has pockets to carry around essential items with an attached security interior tie. You can also use the loop at the back to safely hand the robe for easy storage.
It is made with a soft, breathable material consisting of 48% Prima Cotton, 48% Modal, and 4% Elastane. The brand recommends that you machine wash the robe with cold water and lay it flat to dry to increase its durability. This Lunya comes in varied colors, with white, black, and eclipse as the top choices. Lunya The Robe retails for $323.
Cozy Cotton Silk Relaxed Pant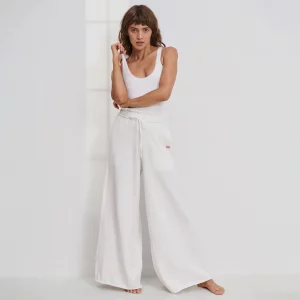 'Relaxed' being the main selling point, Lunya offers this cotton silk pant that you can style with your silk tee or pocket henley. The style features a wide-leg cut with a slightly dropped crotch which offers a loose fit. Also, the full floor length offers more sophistication and style, which makes this the perfect loungewear for the stars.
The high-rise waist helps to complete the look, and you can put together a stylish outfit with a swear, t-shirt, or a simple bralette. With the no-twist waistband, you can enjoy a full relaxed sleep without the cloth bunching while you're sleeping. This cotton silk pant is made with breathable, lightweight material including 70% cotton, 20% Nylon and 10% Silk.
It's available in both the core colors, including white, black and beige, as well as limited edition colors. You can get these pants for $168 in any color you like. One happy customer shared that,
"The fabric is a lush soft knit perfect for cold winter days and cool summer nights. The extra high rise and wide-leg cut look great with tank tops, bodysuits, crop tops, and short sweaters. These pants are cozy; they let you go about your day in comfort while looking pulled together."
Lunya Pajamas Reviews From Customers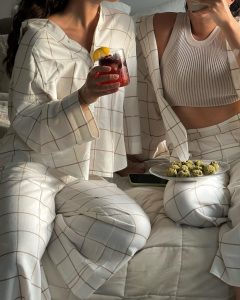 If Vogue, Glamour, and the New York Times have not convinced you to shop with Lunya, the brand's customer reviews might do the trick. The website offers testimonials from users, which will be further examined in this section of our Lunya Pajamas review. You also check the Lunya customer reviews on independent review sites below.
Lunya's website features over 19,000 product reviews from customers who mainly have positive reports on the quality, fit, comfort and style. With 4.5/5 stars, many customers are pleased with their purchase and give 5-star reviews. One happy customer described the Lunya short robe as comfortable and classy, stating,
"This robe's material is very soft and comfortable. It looks very classy – not just like what you'd wear around the house. I feel like I could totally wear it as long sweater dress clothes and be office appropriate."
For the Cozy Cotton Silk Ribbed Leggings, a customer gave a 5-star review and stated, "These leggings are so soft and flattering. The waistband is nice and wide, and as always, the cozy cotton silk is fabulous. Fits true to size!" Most product reviews are similar to these comments showing excellent customer satisfaction.
Popular Alternatives to Lunya
Further customer reviews
Going through the comments, we found some reviews where customers pointed out issues with their orders. One customer shared that they loved the Lunya short robe but had a minor issue with the quality of the material, stating, "Totally love the feel of hrobe. Very cozy. The only issue thus far is the sleeve edge is fraying. Loose threads. I am a fixer, so I will try to catch the threads."
Meanwhile, positive Lunya reviews are also on a few independent sites outside the brand's website. The brand has an outstanding performance in the market, where most users have positive experiences shopping with the brand. Trustpilot offers more insight into the brand's service quality with 2.⅕ stars from 21 customer reviews.
Most of the complaints relate to poor customer service, poor shipping time, and a particular customer's dissatisfaction with the brand's business practices.
In some reviews, customers stated that the clothing does not fit true to size; instead, it runs large. The brand also recommends that you opt for a size down if you want a smart fit, and you should also follow the care instructions on every product page to retain the original quality of the clothing.
Sign Up For Lunya
Sign up for a personal account to shop freely and get exclusive deals and offers.
Where to Buy Lunya
All Lunya products are exclusively sold on the website, but you can use the store locator to find physical stores around you.
Lunya Shipping and Return Policy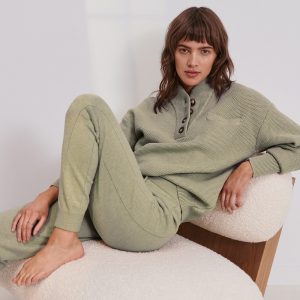 Once your order has been shipped, you'll get a shipping confirmation in your mail and another mail with tracking info that you can use to monitor your order. Lunya headquarters is based in the US, and the company accepts international orders from the UK, Australia, New Zealand, France, Germany, Italy, Ireland, and fcc other locations across Europe.
All Lunya orders are shipped through FedEx, and ground shipping within the US takes 7-12 business days. Canada and international orders arrive in 8-12 business days with a flat shipping rate of $10. However, these shipping dates are not guaranteed, and the brand states that the shipping rates are non-refundable.
If your product arrives damaged or comes with a defect, you can contact customer service for a return or exchange. Lunya offers a 30-day return policy for unworn and unwashed items in their original packaging. Once your order has been received, you'll get a full refund without the original shipping fee.
Lunya Promotions and Discounts
The brand claims to offer the best luxurious nightwear, but other perks come with shopping from the brand. It has a referral program where you can gift a friend $20 off their first purchase and receive $20 off your next order. You can also subscribe to Lunya newsletters to get instant updates and notice on any Lunya discount codes.
Contact Lunya
The customer service team will attend to any issues and complaints you have. You can contact a representative through email, [email protected], or the website contact form. You should expect a response within 1-5 business days.
Lunya Pajamas Review: Editor's Verdict
Following the multiple Instagram ads and promotions on various media publications, you may be tempted to joinLunya's broad customer base. However, many users wonder if they'll get any real value or not from this luxurious sleepwear line. Based on our research and customer reviews, we can confirm that this is a legit brand.
Our Lunya Pajamas review confirms that the brand offers high-quality products made from renewable and sustainable materials that are safe for the environment. The product line offers loungewear in minimalist styles and designs to make leisure time a comfortable period. You can try out Lunya's products for yourself and take advantage of the 30-day return policy.
Are you curious to read more about fashion brands? Consider reading our reviews of 15 Eco Friendly Clothing Brands, Anine Bing, and Beyond Yoga.
Lunya Pajamas FAQ
How does Lunya choose what materials to use?
The brand claims that all materials are thoroughly researched and well-vetted to ensure they're up to standard.
Where are Lunya products made?
The brand has ethical factories in China, USA and Peru.
What is Lunya doing to be more sustainable?
The brand uses ethical fabric sourcing and sustainable production. They also made their products in a demand-based quantity to limit waste and avoid landfills.
Do Lunya Pajamas Shrink?
No, they don't base on customer reviews.
Can I steam Lunya Pajamas?
Lunya Pajamas are completely wrinkle-free, and it only needs a cold wash and air drying.