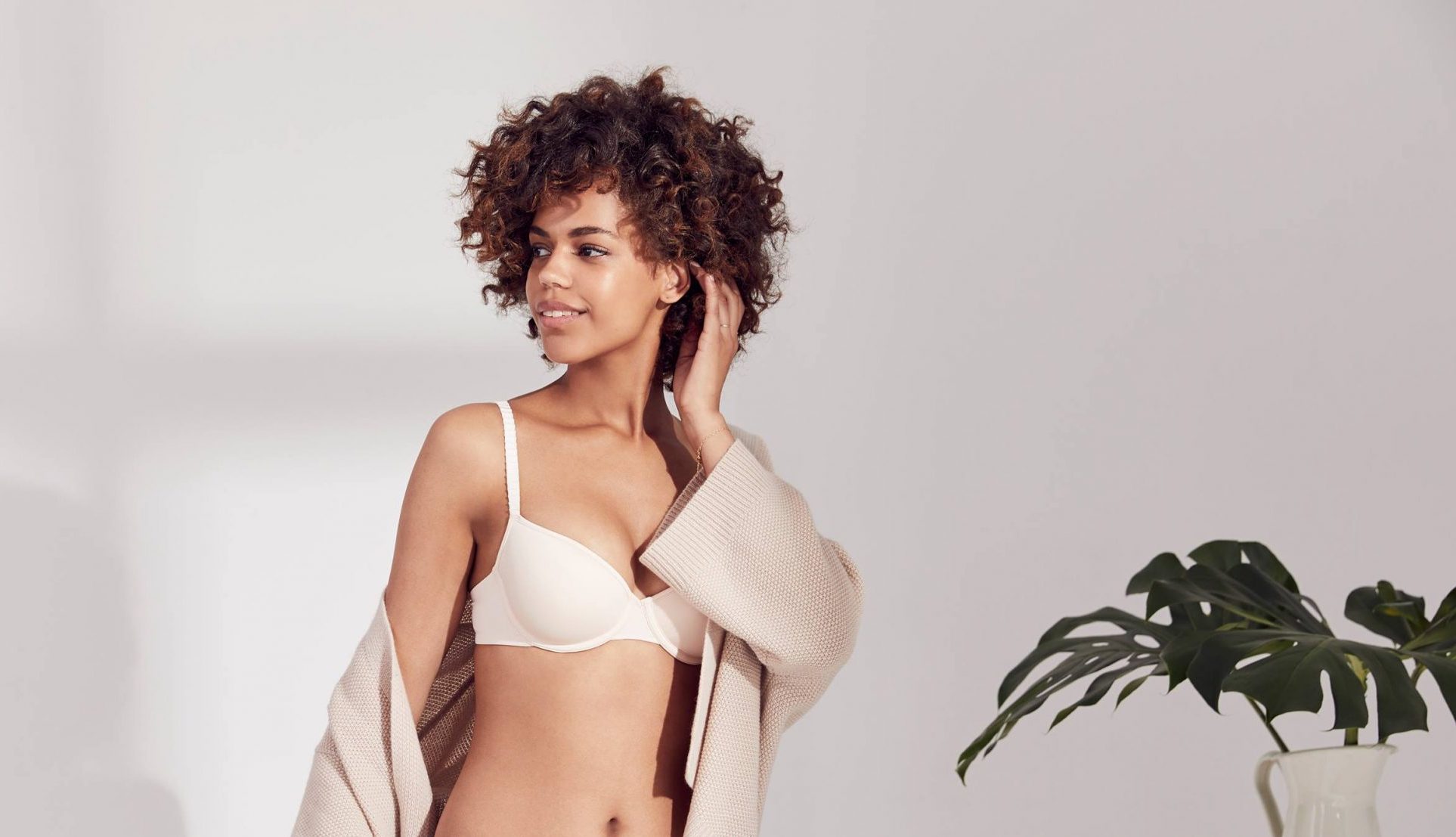 According to Thirdlove (and many other studies), around 80% of women are wearing the wrong bra size. And if you're anything like us, you know the struggle of finding a perfectly fitting bra that's as pretty as it is comfortable. So, when a company like Thirdlove promises to help you find the perfect combination of fit, comfort, and style, we must admit we were intrigued. But anyone who's read our reviews before will know we're not always taken in by the promises a brand makes. We most definitely like to conduct our own thorough and comprehensive research, especially when it comes to your hard-earned cash!  And when something is advertised so insistently on social media (you've probably come across Thirdlove Bra ads while browsing Instagram in particular), we always take a skeptical approach. We will not treat our Thirdlove Bra Review any different!
Hey, we've only got your best interests at heart! So, in this Thirdlove Bra review, we're going to delve into this brand to uncover whether it's "too good to be true" promises actually live up. We'll look at some of the Thirdlove bestsellers, Thirdlove Bra reviews from real customers, and learn a bit about the background of this "for women, by women" underwear brand… All so you can make an informed decision on whether this is the place to buy your next bra!
About Thirdlove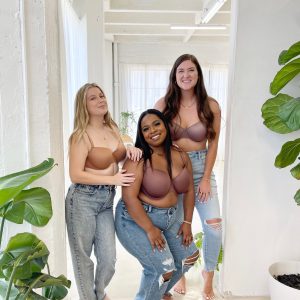 Thirdlove was founded by American entrepreneur Heidi Zak and her husband in 2013 after she became fed up with a problem almost every woman will face: poorly fitting and/or unattractive bras! Women, who haven't been there?
Heidi started by inviting 100 women from Craigslist to photograph themselves wearing fitted tank tops over their bras, and used these images to design a prototype bra and bra-size-determining app that would revolutionize the industry.
During her research, Heidi discovered that standard cup sizes don't fit around 37% of women. So, Thirdlove created half-cup sizes to ensure every woman could find her perfect fit.
On the Thirdlove website, you'll learn how the brand was created by women who have "heard enough rants, chants, and promises." They wanted to create a bra, underwear, and loungewear brand that "makes you feel good…" trading "bad bras, sub-par workout gear, and lackluster sleepwear for pieces that your body loves being in."
More about the brand
And the figures show that women worldwide are agreeing with this message. At the time of writing, Thirdlove Bra reviews give the company a 4.7-star rating across 6,502 reviews. The brand also boasts an impressive 547,168 "likes" on Facebook and 366K followers on Instagram.
And if finding the bra of your dreams isn't enough incentive for you to check out this brand, you might also be interested to know that Thirdlove is heavily involved with charities including I Support the Girls, Soles4sould, Good360, and St. Anthony's. As part of its "System of Support" initiative, Thirdlove has donated over $40 million of products to women in need. And when returned products can't be resold or donated, the material is upcycled with Texaid.
Pros
80 sizes available, including half-cup sizes to fit every body (no, that's not a typo).
Pretty underwear: doesn't force you to choose between attractive or comfortable.
Innovative Thirdlove Bra sizing quiz enables you to find the correct size in 60 seconds.
Plenty of tips and tricks to help you find the right bra – both on the sizing page and in the Thirdlove Bra blog
Hundreds of thousands of followers on social media and plenty of positive reviews.
Charitable donations and sustainable business practices.
"Made by women, for women for 24/7 comfort."
Thirdlove bras feature a soft, foam closure with a tagless label – no itching or discomfort here!
Thirdlove Bra customer support is available 7 days a week.
Cons
Not the cheapest underwear brand out there – most Thirdlove bras cost around $68. The cheapest we found (excluding sales) started at $39.
Negative Thirdlove Bra reviews on Trustpilot mentioned delays with shipping and frustration when contacting customer support.
Fairly limited color pallets are available.
Some customers mentioned the straps and/or underwires were too thin, causing discomfort.
Thirdlove Bra used to have a better return policy. Previously, items could be returned within 60-days even if they'd been worn and washed. Now items must be unworn with original tags/stickers.
Thirdlove Bra Sizing
One of the best and most popular features of the Thirdlove Bras experience is their online bra fitting quiz.
While we were skeptical that a few questions would help us find our perfect fit, this ingenious quiz takes you through the process… Asking questions about your current bra, the fit of your straps/band/cups, your personal style, and even your boob shape to help uncover the right size/shape bra. Not only will you get a size recommendation that countless women are amazed by, but you'll also receive recommendations of Thirdlove bras that will suit.
To ensure everybody is able to find a bra that fits, Thirdlove Bra sizing is as inclusive as possible, and the brand is constantly endeavoring to add more sizes to their already impressive collection. At the time of writing, Thirdlove offers over 80 bra sizes, with bands running from 30 to 48 and cups AA to I!
On the Thirdlove Bra sizing page, you'll also find some top tips to ensure you're wearing the right size and advice on how to alter your selection if the bra is a little too big/small in any area. We found some really useful tips on this page, and will definitely be referring back to it the next time our bras feel a little out of shape.
Thirdlove Products Review
Now we know a bit more about the brand and its policies, let's talk about the important part of Thirdlove: the bras!
Below, we're going to look closely at some of the Thirdlove best-selling items to see whether they're worth the hype.
Thirdlove Strapless Bra Review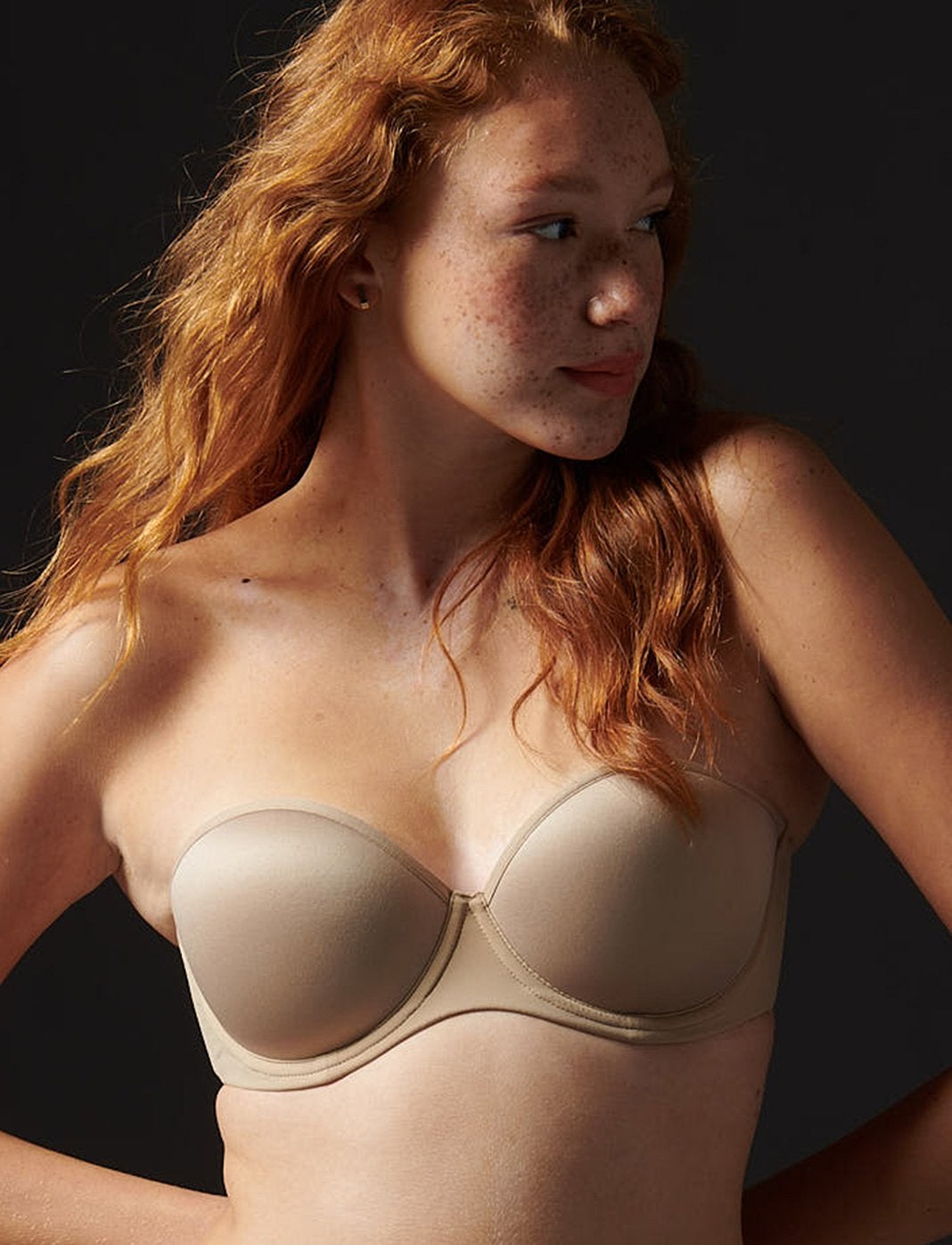 If you think shopping for standard bras is a pain, strapless bras are a whole other level! And any woman who's tried to find a strapless bra that holds up the 'gals while feeling comfortable and (ideally) looking pretty knows that you almost inevitably have to compromise somewhere.
The Thirdlove Strapless Bra collection seeks to transform strapless into a haven of gorgeous underwear that doesn't make you feel trapped or uncomfortable. The 24/7 Classic Strapless Bra is one of Thirdlove Bra's best-selling items. It's a simple design available in black or taupe in band sizes 32-44 and cups AA-H.
According to the product page, the Thirdlove 24/7 Classic Strapless Bra "defies your strapless expectations." It's made with super-soft support foam, a smooth band, and even features silicone edges to ensure the bra stays in place without digging into your sides (a common problem with strapless bras).
What's more, although there isn't a Thirdlove Backless bra per say, the strap on this bra is thin and understated, meaning you can wear it with almost any outfit without worrying about ugly bra straps or bands on display.
The bra is rated 4.5-stars across 3,703 reviews (at the time of writing) with reviewers claiming they "wear it 5 days per week," "it never falls down," and that it's "one of the most comfortable strapless bras I have worn."
If you want a prettier option (perhaps for a special occasion), there's also the Thirdlove 24/7 Lace Balconette Bra. Available in plum or black, cups A-! (including half-cups), and bands 32-44, this Thirdlove strapless bra has all the same as the Classic with the addition of  "a beautiful lace… that elevates your everyday."
Believe it or not, the Thirdlove reviews for the lace bra are even better than the Classic, with a 4.6-star rating across 4,314 reviews.
Thirdlove Nursing Bra Review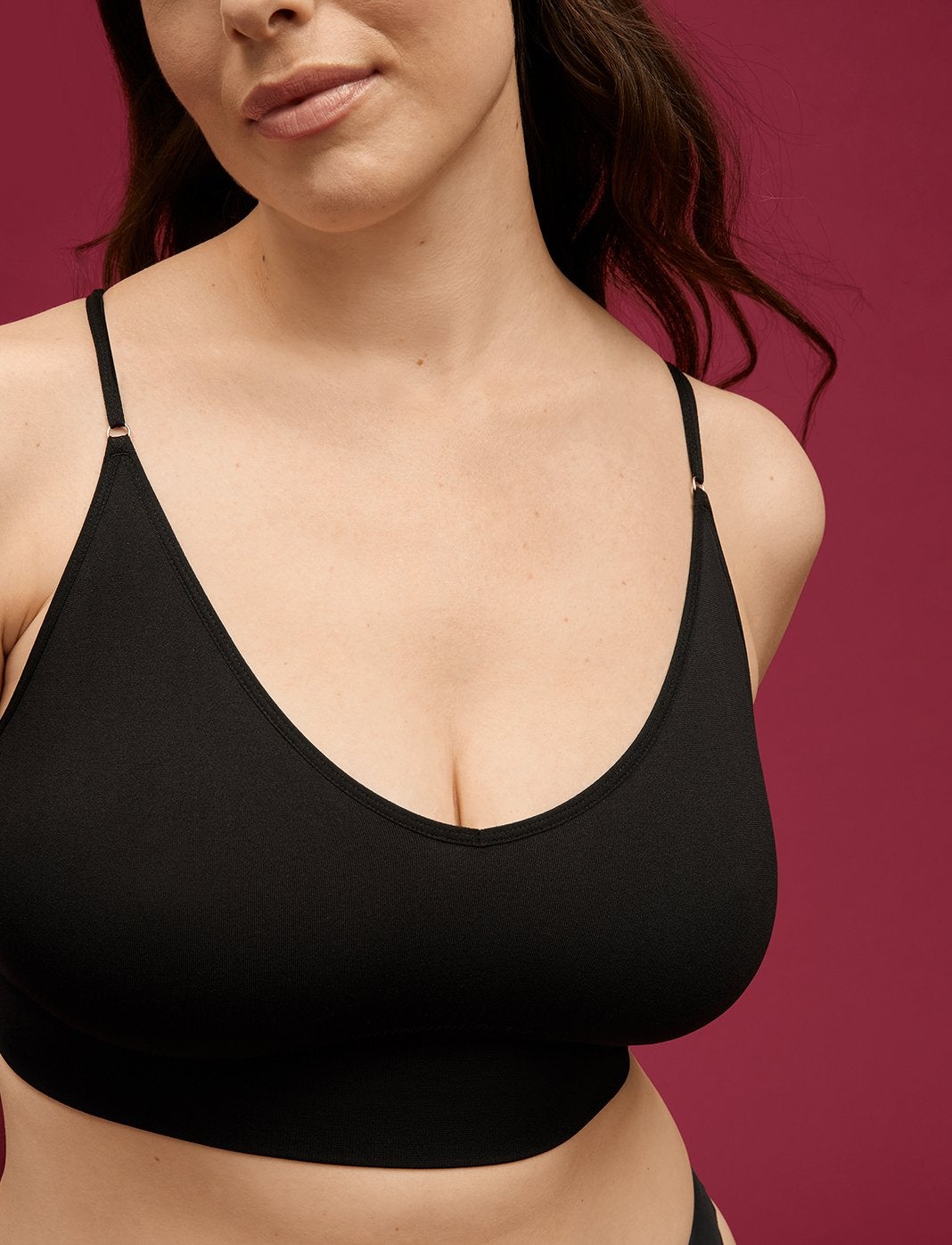 Mothers, rejoice! The Thirdlove Nursing Bra is the perfect addition to any breastfeeding mother with an impressive collection that's as stylish as it is practical and comfortable.
The 24/7 Classic Nursing Bra is available in band sizes 32-44 and cups A-H. It's only available in taupe, which is a bit of a shame. However, it's still a beautiful bra with plenty of attention to detail that will make any mother feel beautiful with a bra that "does it all."
Thirdlove Bra reviews "LOVE this bra," with one reviewer claiming she struggled "to find bras that fit correctly, are comfortable, and don't feel like a frumpy boob harness," but claimed "this bra is genuinely FLAWLESS. By far the best nursing (or any) bra I've tried." Another reviewer mentioned "you'll never even notice it has underwire," and a third stated "it is soft, fits perfectly, and the metal clips are much nicer than the plastic on other nursing bras."
Also in the Thirdlove maternity bra range, you'll find some wireless bras that promise unrivaled comfort. The Thirdlove Form Seamless Midline Wireless Bra is a popular choice, claiming to be "made in a lighter than air fabric" to create a "form-fitting bra that gives you total freedom." Perfect for expecting and nursing mothers (or everyday women who want to make comfort a priority) alike.
Thirdlove Sports Bra Review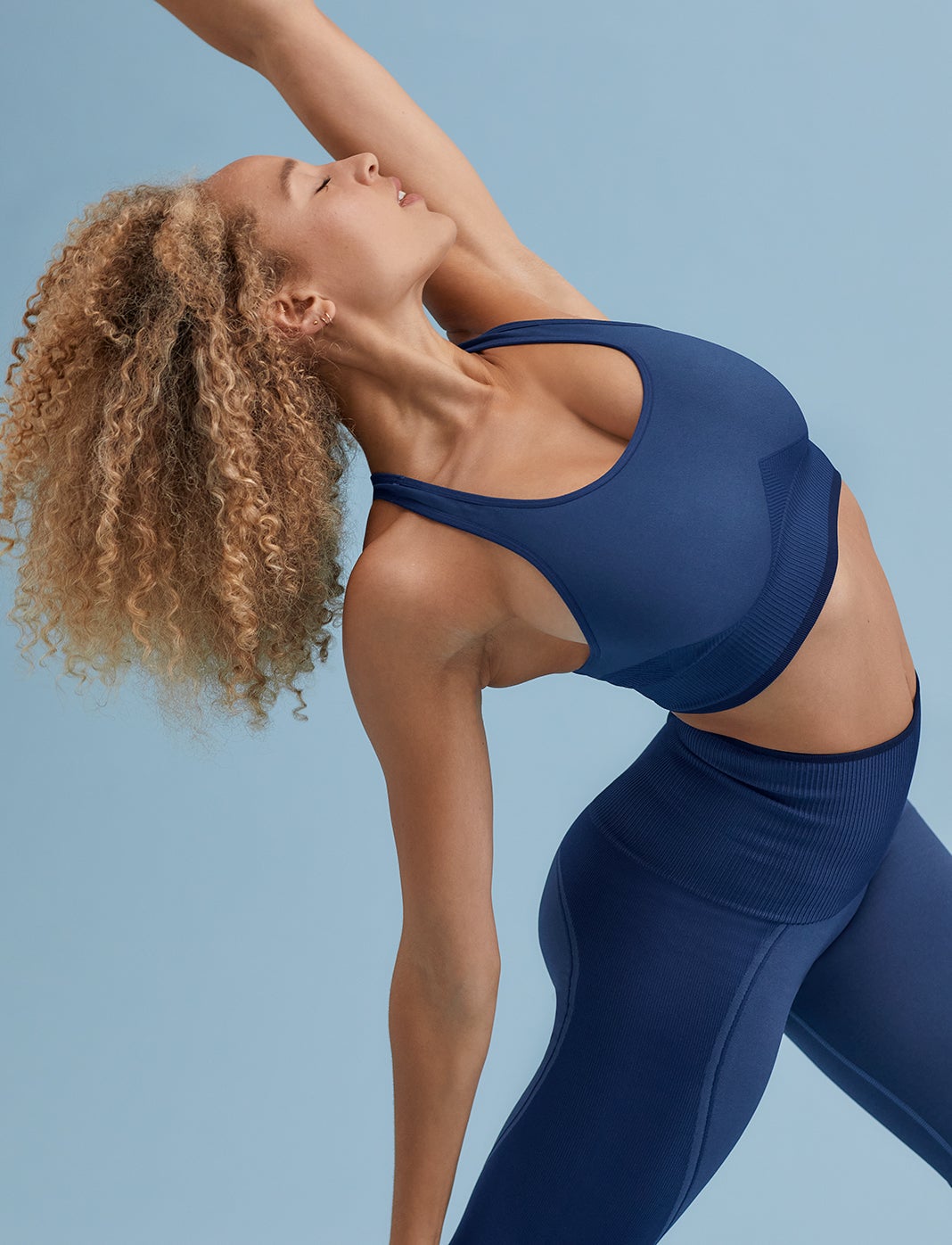 Based on the emphasis on comfort, we expect the Thirdlove Sports Bra to be a dream come true. The most popular option here is the Flex Seamless Racerback Sports Bra, which is available in far more colors than most of the Thirdlove Bras collection and sizes XS-3XL (there's a handy size guide to help you find the right Thirdlove sizing).
This bra is designed to be "your new training partner" and features plenty of engineering to keep the gals in place, no matter what your next workout entails.
The reviews for the Thirdlove Sports Bra are a little lackluster compared to other bras in the collection, but it still boasts a respectable 3.7-stars across 22 reviews, with customers stating it's "very versatile for both aerobic and low-impact activity" and "the removable cups still give me something of a shape." Another reviewer commented that "there is no "jiggling" when I am running or on the treadmill" and that it's "easy to get on."
Negative reviews tend to mention incorrect sizing, and a few women with larger breasts didn't feel they received the support they needed from this bra, although it was comfortable.
Thirdlove Wireless Bra Review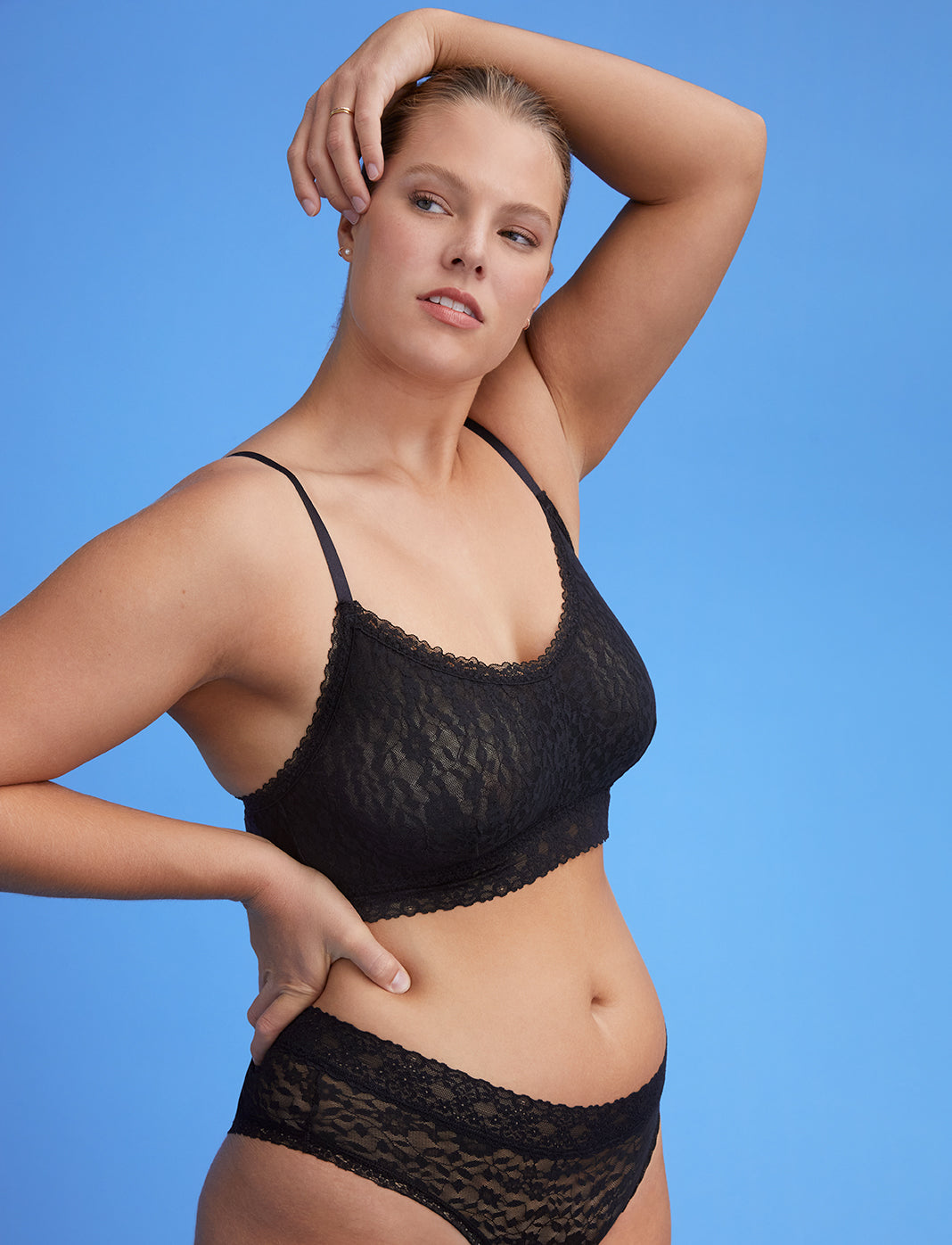 Simply described as "feel-good freedom," Thirdlove wireless bras are a staple of the collection. Surprisingly flattering and affordable (Thirdlove wireless bras start at $39), these stylish bras combine fashion and function with a range of styles that are sure to suit every shape and style.
The best-selling item in this category is the Form Seamless V-Neck Wireless Bra (you might notice a similar item in the Thirdlove maternity range). This bra is available in 8 colors and sizes XS to 3XL, so there's a good chance you'll find your perfect wireless bra here.
In terms of reviews, this bra is rated 3.6 out of 135 reviews, with customers claiming it "feels and looks great," and is "simply divine." However, a few customers suggested sizing up as the band can be tight.
Thirdlove Underwear Review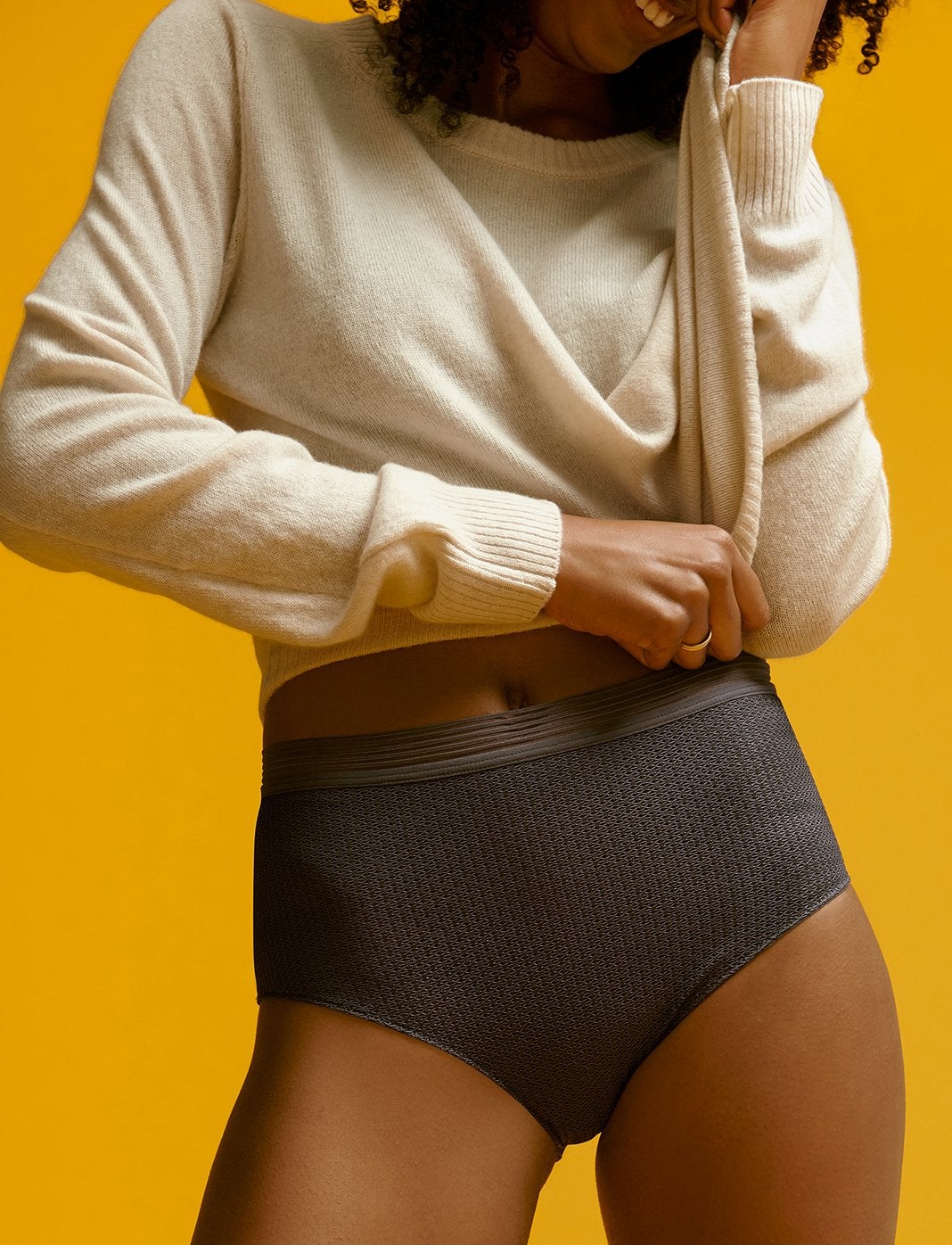 Whether you're the sort of person who loves matching your bras and panties or just want a comfortable and stylish underwear set, Thirdlove underwear is the place for you!
The Thirdlove underwear collection features underwear for every body shape and style, with categories including:
Bikini & Cheeky
Thong
High Brief
Boyshort
Final Few
You'll be asked about your underwear preference in the Thirdlove sizing quiz, which is a nice touch to ensure you're able to find the right bottoms while you shop for bras.
Best-sellers in this collection include the Comfort Stretch range and the Thirdlove Pima Cotton underwear. Almost every item of Thirdlove underwear is rated 4+ stars across 100-2,000 reviews, so you can trust these briefs, thongs, and "cheeky" items to be up to the Thirdlove reputation.
Prices for Thirdlove underwear start at $15 for one item (excluding sales). You can also buy a Thirdlove "gift set" for $99 which contains 8 pairs of underwear in various colors.
Thirdlove Loungewear & Sleepwear Review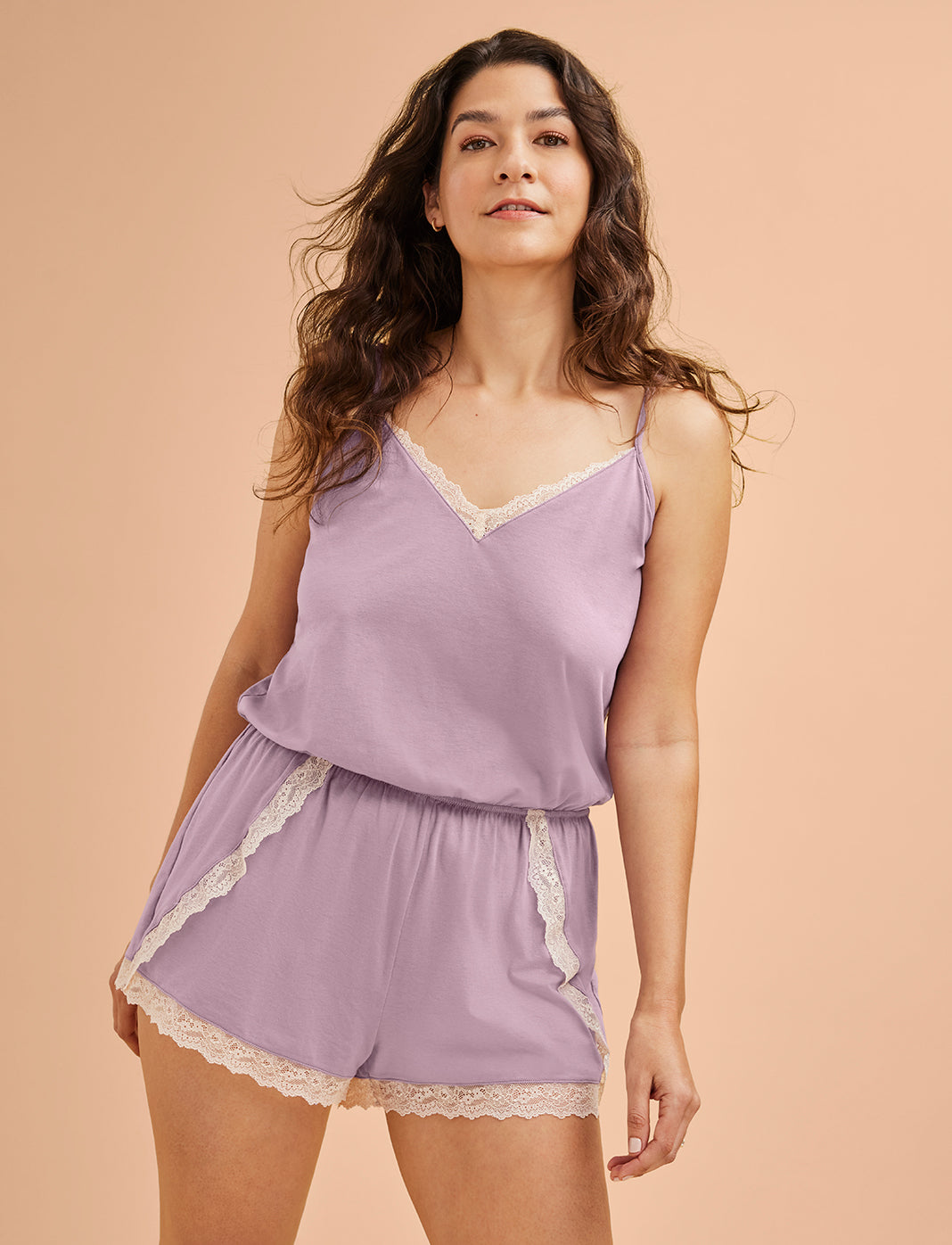 Finally, what underwear brand would be complete without a loungewear/sleepwear range? From the sexy Deco Lace Bodysuit to the ultra-comfortable WonderKit Pajama Jogger set, there's something for everyone in this collection.
As with all other Thirdlove products, every item is made with the highest quality materials, and almost all products are rated 4+ stars.
The cheapest item in the collection (excluding sales) is the Thirdlove Comfort Stretch Cami, currently available for $30. This item is available in four understated colors and sizes XS-3XL and is "designed in a second-skin fabric that hugs your curves and feels light on your body."
The Comfort Stretch Cami is currently rated 4.5-stars across 100 Thirdlove reviews, with customers claiming it's "the best cami I have ever owned," "it fits perfectly under everything," and that it's "so soft and stretchy I don't notice it."
Thirdlove Bra Reviews from Customers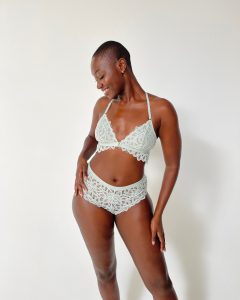 As you've probably noticed from our Thirdlove Bra product reviews, Thirdlove customers seem to absolutely love everything the brand has to offer. With claims about how soft and comfortable every item is and plenty of positive reviewers commenting on being able to find the perfect fit, we feel pretty confident ordering from this brand.
On the Thirdlove Bra Reviews page, you'll find the brand currently boasts an impressive 4.7-star rating across 6,502 reviews. One reviewer states that Thirdlove is "the only brand I will wear, the only company I will ever buy from." Others praise the Thirdlove customer service team. One reviewer comments Thirdlove for helping her finally find the right fit for her "teensiest bit lopsided" breasts.
But while this all seems very positive, Thirdlove Bra reviews on external sites seem to tell a different story. On Trustpilot, for example, Thirdlove holds a "poor" rating of 1.9-stars. The BBB rates Thirdlove just 1.5-stars across 109 reviews. And Influencer has the brand rated at 2.6-stars across 75 reviews. A dramatic difference to the reviews posted on their own website.
Looking into these negative reviews, many customers seem to have had difficulty contacting the Thirdlove support team. Interactions are described as "confusing" or "frustrating," and it seems like customer support has been struggling lately with an over-reliance on pre-scripted responses that haven't actually been helping customers.
Popular Alternatives to Thirdlove
Further customer reviews
There are also numerous reviews warning customers of delays in shipping. Many of these are dated December 2021, when the Christmas rush and global pandemic may have caused issues with standard shipping times, which is a challenge many brands have faced in recent years.
That said, it is worth noting that Thirdlove does tend to respond to negative reviews swiftly, and resolutions are often recorded. At the time of writing, 100% of complaints on Trustpilot have been resolved, and we can see the brand being very active at responding on the BBB website. So perhaps they're on track to a higher average score in the future. We'll remain optimistic on that point.
Sign up for Thirdlove
It's really easy to sign up for a Thirdlove account. All you need is an email address and password to unlock benefits including order tracking plus exclusive perks.
Where to Buy Thirdlove
Do you love Thirdlove bras? You can shop the entire Thirdlove Bra collection on their website, subscribe to receive the Thirdlove catalog by post, or keep an eye out for pop-up concept stores on their social media pages.
If you want to shop in person, Thirdlove also currently has a physical retail store in the Fashion Island Shopping Centre in Newport Beach, CA.
Thirdlove Shipping and Return Policy
Shipping
Thirdlove processes and ships all orders Monday through Friday (excluding holidays). Standard shipping costs $5.99 (or free if you spend $100+) and takes 3-10 business days for the Contiguous United States.
Thirdlove also ships to Hawaii, Alaska, APO/FPO destinations, and Canada (different shipping times and costs apply).
Returns
Thirdlove purchases are covered by the "Perfect Fit Promise." This means that any eligible US returns or exchanges are free within 60 days of purchase. Products must have the original tags/stickers and be in unworn condition "in its unopened original polybag."
Thirdlove Promotions & Discounts
Thirdlove frequently offers some awesome discounts on their products. For bargains, be sure to check out the Thirdlove Sale, where you'll find great discounts on many popular lines.
In addition to regular sales, Thirdlove offers an exclusive 15% discount for any military personnel, veterans, medical professionals, first responders, and teachers. Simply verify your status on the website to receive your Thirdlove coupon code and enjoy savings on all full-price items.
If you're going on a shopping spree, you can also benefit from the Thirdlove "Kit & Save" deals. Here, you can receive discounts such as free shipping and money-off when you fill your cart with more items.
Finally, be sure to follow Thirdlove on social media. Although rare, Thirdlove does occasionally share discounts, sales, and exclusive offers to its followers.
Contact Thirdlove
Thirdlove customer support is available 7 days a week between 08:00 am and 07:00 pm PT via live chat, text, or email. If you want to chat out of hours, you'll also be given the option to "leave a message" and have a support member respond via text or email when they get it.
Thirdlove Bra Reviews: Editors' Verdict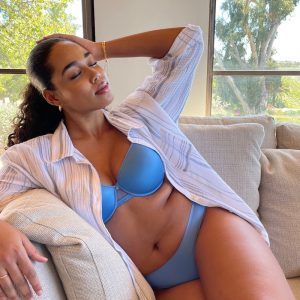 Thirdlove has won our hearts (and our breasts) with its range of inclusive sizing and attractive yet comfortable underwear.
The struggles faced by Thirdlove founder Heidi Zak are far too familiar for many women. And after years of struggling to find a bra that's affordable, comfortable, and attractive, Thirdlove certainly sounds like a great solution!
The range available at Thirdlove is impressive, and it seems like they really do have a solution for "everybody." We love the inclusion of half-cup sizes and the fact that this brand carries some less common sizes to suit those of us who don't quite fit the "norm" when bra shopping.
The bras themselves seem to be incredibly comfortable. From the Thirdlove wireless bra to nursing and maternity options, there are very few items we wouldn't happily wear. Plus, they're all pretty! Which makes a nice change for those of us who are a little larger than the average cup size.
And sure, there are plenty of negative Thirdlove Bra reviews on independent sites. But we're giving them a minor pass here, as it does appear the support team is on it with resolving complaints, and many of these are the same problem. So, if you're prepared for a bit of a wait, hopefully, these issues won't have to become a dealbreaker. And we're hoping the internal support team improves over time.
Final conclusions
The only drawback here is the returns policy. In our Thirdlove Bra review research, we found a reviewer who described a much more generous returns policy that sounded far more in line with the principles behind the brand. In her review, she described a 60-day returns policy, even on underwear you've worn and washed! Plus, all returns are donated. She also described a "try before you buy" offer for $5, which we couldn't find mention of anywhere. A similar returns policy was described in Cosmopolitan (although this reviewer stated a 30-day returns window).
If this has changed, then it's a shame. The old process was far more generous, and based on Thirdlove Bra reviews, customers have been struggling with the new policies.
But despite this, we still think Thirdlove is worth a try and will be taking the quiz ourselves to find our own perfect fit… At last!
Still on the hunt for the perfect underwear? Consider reading our reviews of Knix, Shinesty, Cuup, and Modibodi. 
Thirdlove FAQs
Where are Thirdlove products made?
Thirdlove bras and underwear are produced in China, while the lounge sets are manufactured in Turkey. All Thirdlove Bra factories are regularly audited to ensure social compliance, labor practices, and standards are met.
Does Thirdlove offer mastectomy bras?
At the time of writing, there isn't a Thirdlove mastectomy bra.
However, there is a substantial Thirdlove wireless bra collection. If you're looking for a Thirdlove minimizer bra, the Adjustable Strap Wireless Bra is a great option for a comfortable, wireless bra that "smooths without any squeezing, pinching, or squashing."
How do I care for my bras?
Thirdlove Bra recommends hand washing bras and laying them flat to dry.
What materials and fabrics does Thirdlove use?
All Thirdlove Bra products are made with premium nylon/spandex fabrics that have been sourced from the US, Europe, and Asia. Some items also feature memory foam cups for added comfort.
Although Thirdlove Bra states their products are free from latex, formaldehyde, flame retardants, rubber, nickel, carmine, red dye, or copper-zinc, it does not that their factories are shared with other brands that may use these materials.