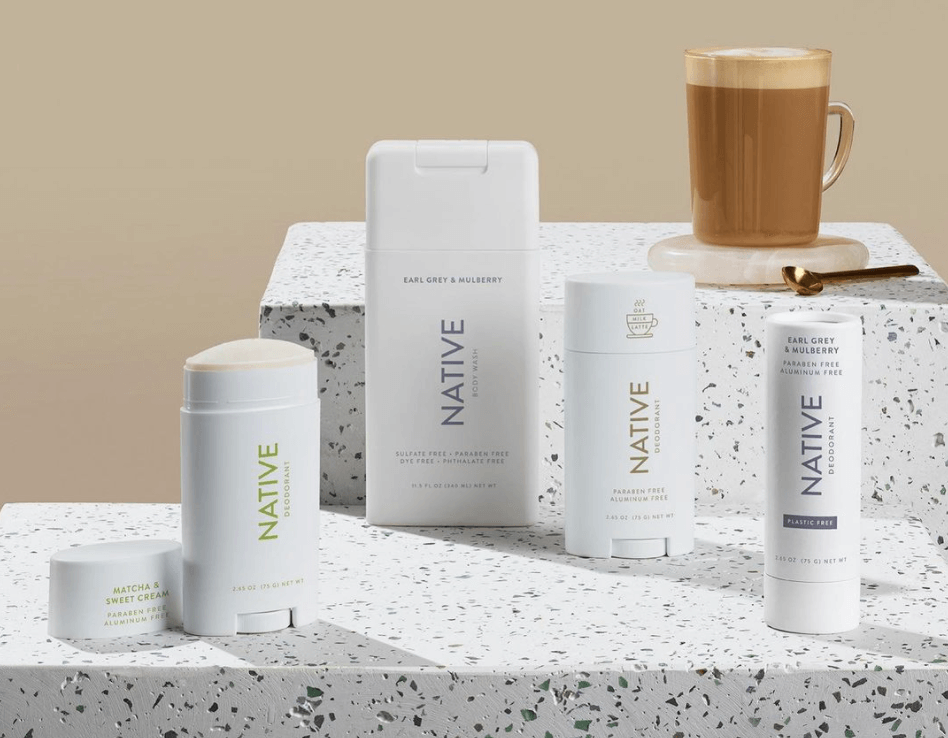 Finding the best brand that offers good natural deodorant products is not easy but, Native deodorant appears to have cracked the code. The brand combines all-natural ingredients with sweet-smelling scents for its products. They have also generated a large presence on social media and there are thousands of Native deodorant reviews. 
However, we have decided to check if Native natural deodorant is as good as they claim. We also researched and tested some specific products to prepare our honest Native deodorant review. Find out more about this brand and its ingredients below.
About Native Deodorant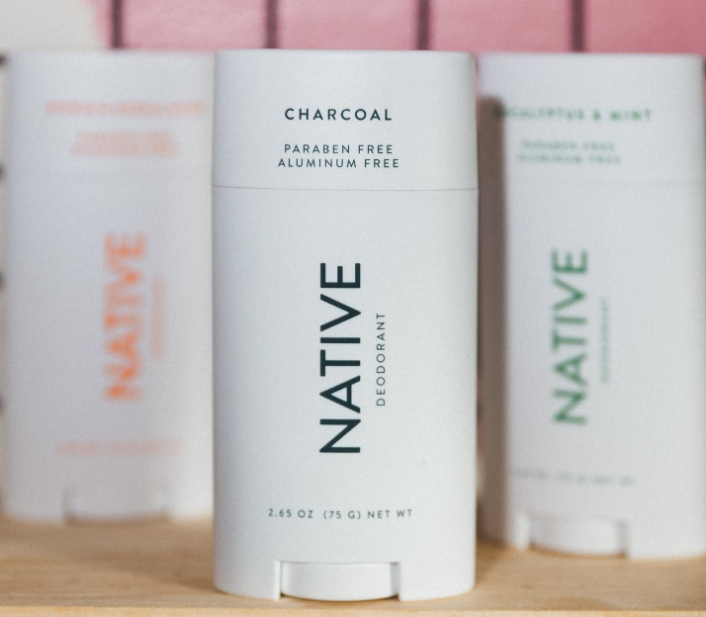 Native is a personal care brand that prides itself on creating effective and cruelty-free all-natural skin and beauty products. It was founded by Moiz Ali whose curiosity and commitment to clean skincare inspired the brand's mission.
Through the efforts of Moiz Ali and team members, Native offers quality, clean body wash, shampoo, soap, and toothpaste products.
The beauty and personal care industry is filled with many great brands, and the competition is heavy. However, Native's growth in the natural personal care world has expanded and it's become a widely loved brand.
It has a solid reputation with positive reviews and is featured on Business Insider, Elle, Byrdie, and others. Native is committed to ensuring that its products cater to customer needs and popular feedback. The company also promotes eco-friendly supplies to reduce environmental impacts.
Amongst all the products that the brand offers, Native is well-known for its aluminum and paraben-free deodorant. It uses all-natural ingredients to create good deodorants with lovely scents. Continue reading our extensive Native deodorant reviews to find out about their ingredients and products.
Native Deodorant Ingredients

 
In skin care or personal care, it is essential to use good ingredients that are enriching and won't harm the skin. Native is greatly transparent and open about the ingredients and substances their products contain.
The ingredients consist of 14 clean, natural ingredients and no harmful chemical substances from other brands.
Native deodorant contains coconut oil, shea butter, beeswax which moisturize the skin and baking soda also helps to control the odor. Vitamin E is also present as it leaves a "firming and tightening" effect on the skin.
Native deodorant also consists of an ingredient called Acidophilus, a natural antibacterial, and also arrowroot powder. 
Unlike other natural deodorants, Native has a solid texture which makes it easy to apply. It also has an impressive variety of lovely and unique scents. Some favorite classic scents include Cucumber & Mint, Lilac & White Tea, Lemon Zest & Pomegranate.
The fragrances are also made from natural materials which do not produce any artificial smells.
In addition, all Native personal care products are vegan and paraben, phthalates, and sulfates free. Native deodorants, like other natural deodorants, do not contain any antiperspirant so, they will not reduce sweat.
Other Native deodorant ingredients include Milk of Magnesia and Tapioca starch that absorb moisture and prevent irritation.  
Pros
Long-lasting fragrance with multiple scent options

Clean & Safe natural deodorant
Great customer service
Vegan all-natural ingredients, free of Aluminum, paraben, and sulfate
Affordable price rates
Free shipping for domestic orders and international orders above $30
Cons
Slight skin irritation could occur as your body adjusts to the product
No antiperspirant
It can be ineffective for heavy routines and active lifestyles
Native Best Sellers Review
Native offers a collection of personal care products at affordable prices that are suitable to all skin types. They create stimulating and refreshing natural deodorants with delightful scents such as Coconut & Vanilla, Eucalyptus & Mint.
They also have neutral charcoal and unscented deodorants for those who prefer them as well as custom scents. 
However, amongst the brand's staples, Native deodorant is the star product. Native offers a selection of body deodorants with minimal and sophisticated smells. They're refreshing and more effective than the natural deodorants from other brands.
Also, they have a separate selection of men, women, and teens' categories.
 Here's our detailed review of some select Native bestseller items!
Aluminum Free Native Charcoal Deodorant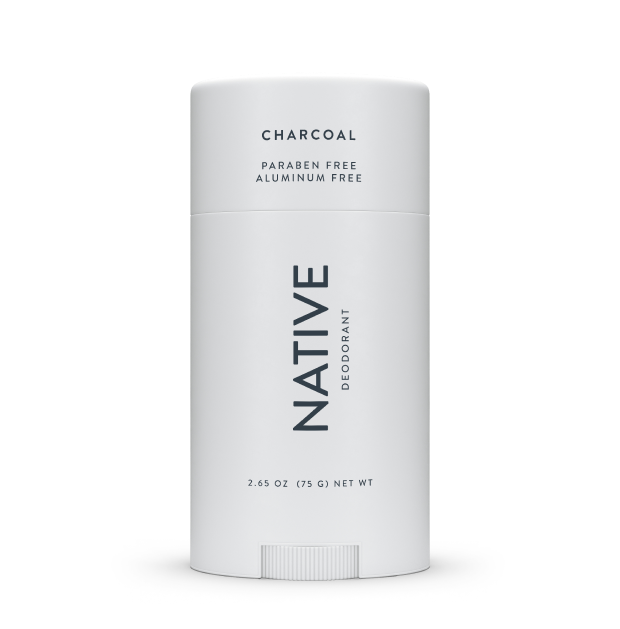 The aluminum-free Native charcoal deodorant is an inclusive option for individuals who enjoy a subtler scent. Since the scent is light, it combines well with the scents from either your body wash, perfume, or colognes.
While the unscented deodorants have no scent at all, the charcoal deodorant has a sweet and tangy citrus mineral scent.
It's a great place to start if you're trying to incorporate clean and natural products into your personal care routine. Aside from the added charcoal scent, the deodorant contains a combination of moisturizing and enriching ingredients.
It is also talc-free and also contains vegan, naturally derived ingredients.
The Aluminum-free Native charcoal deodorant is suitable for both the men's and women's categories. It works effectively with long-lasting wear for simple daily routines.
However, the Native charcoal deodorant will not be as effective during hot weather climates. In addition, after a gym routine or heavy workout, you'll need to reapply for the product.
Native Plastic Free Deodorant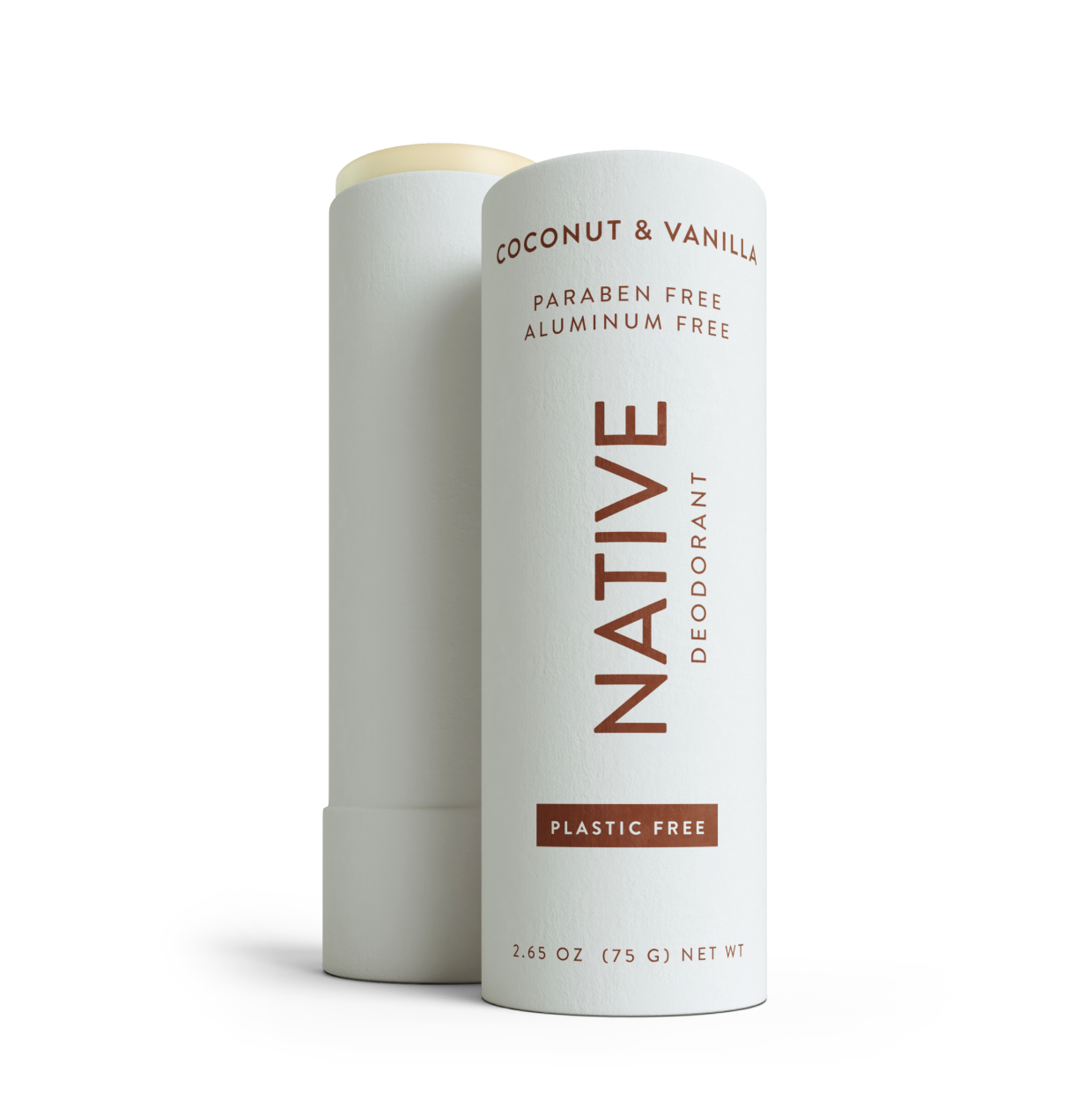 Native also has an environmental impact program and they offer effective eco-friendly plastic-free deodorant. The deodorant involves a blend of natural ingredients that helps to create a rich formula. The plastic-free deodorant does not contain any plastic packaging that protects the environment from waste.  
The plastic-free deodorant is produced with paperbound that was ethically obtained from forests. It contributes to low waste and also effectively gets rid of body odor.
Unlike the regular Native deodorants, the plastic-free option can reduce landfill waste by 169 tons every year. The texture of the deodorant stick is also solid and firm.
The plastic-free deodorant is easy to apply and it is vegan-friendly, aluminum-free and it doesn't contain any artificial products. The native plastic-free deodorant is available in different scent options such as Coconut & Vanilla, Lavender & Rose, etc.
It guarantees a 16-hour or more wear period which is better than most natural deodorants.   
Native Sensitive Deodorant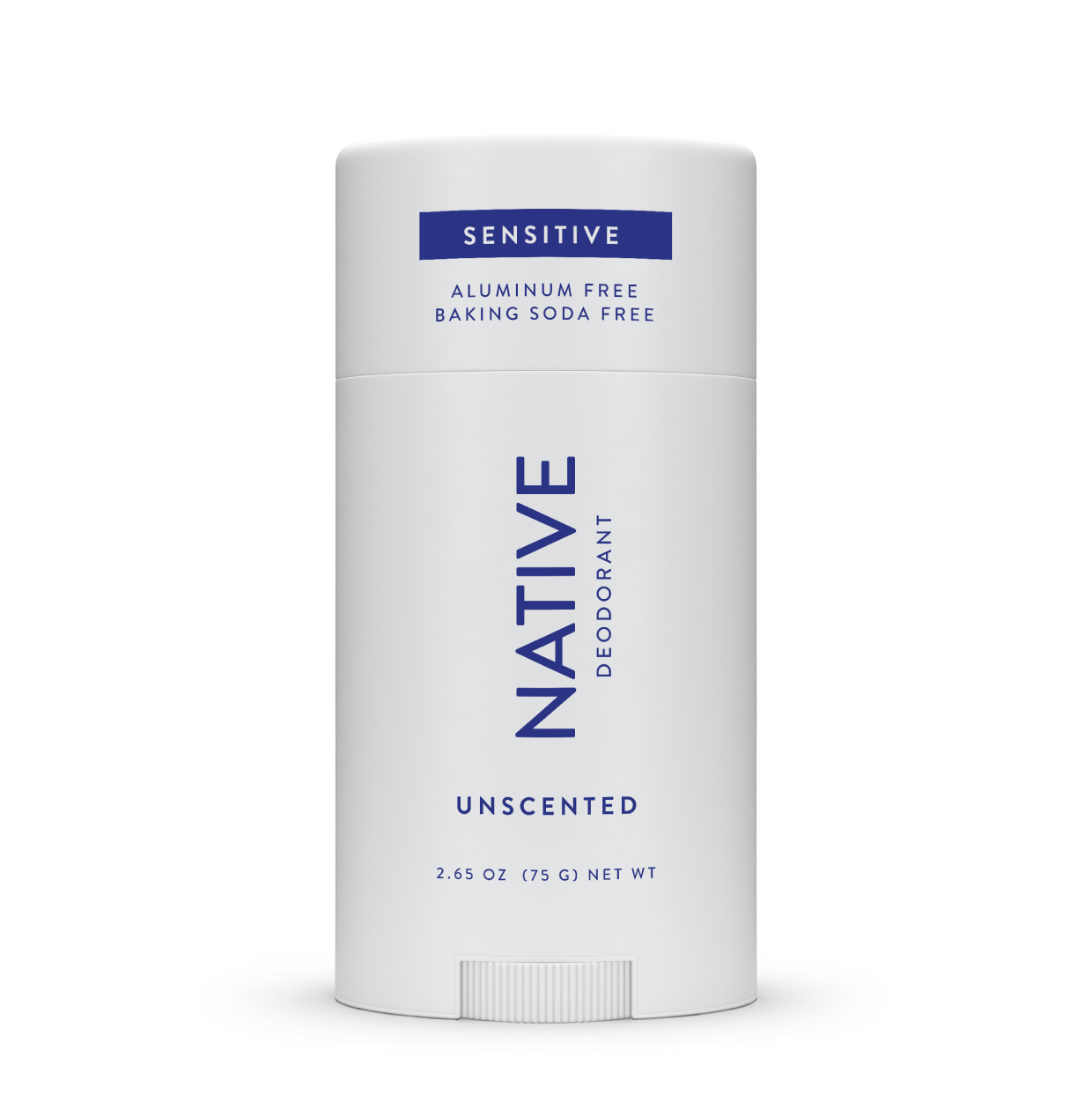 Some natural deodorants may cause irritation as a result of baking soda that is a common allergen. Also, the switch from antiperspirant to purely natural deodorant can shock the screen and cause skin irritation.
Native is an all-inclusive brand, and they offer sensitive deodorant for skin types that are prone to irritation. The sensitive deodorant is clean and safe to use as it only consists of friendly and non-toxic natural products.
Native sensitive deodorant also offers 8 different scents options, the classic being, Cotton & Lily, Cucumber & Mint as well as the unscented products. However, the sensitive scents have a light fragrance and barely last two hours.
Native sensitive deodorant is formulated without baking soda which can trigger skin sensitivities. It allows you to sweat easily and eliminates all kinds of bad odors. It costs the same as the regular & plastic-free Native deodorant at $13.
You can also opt for a one-time purchase or subscribe to save 15% and pay $11. 
Native Body Wash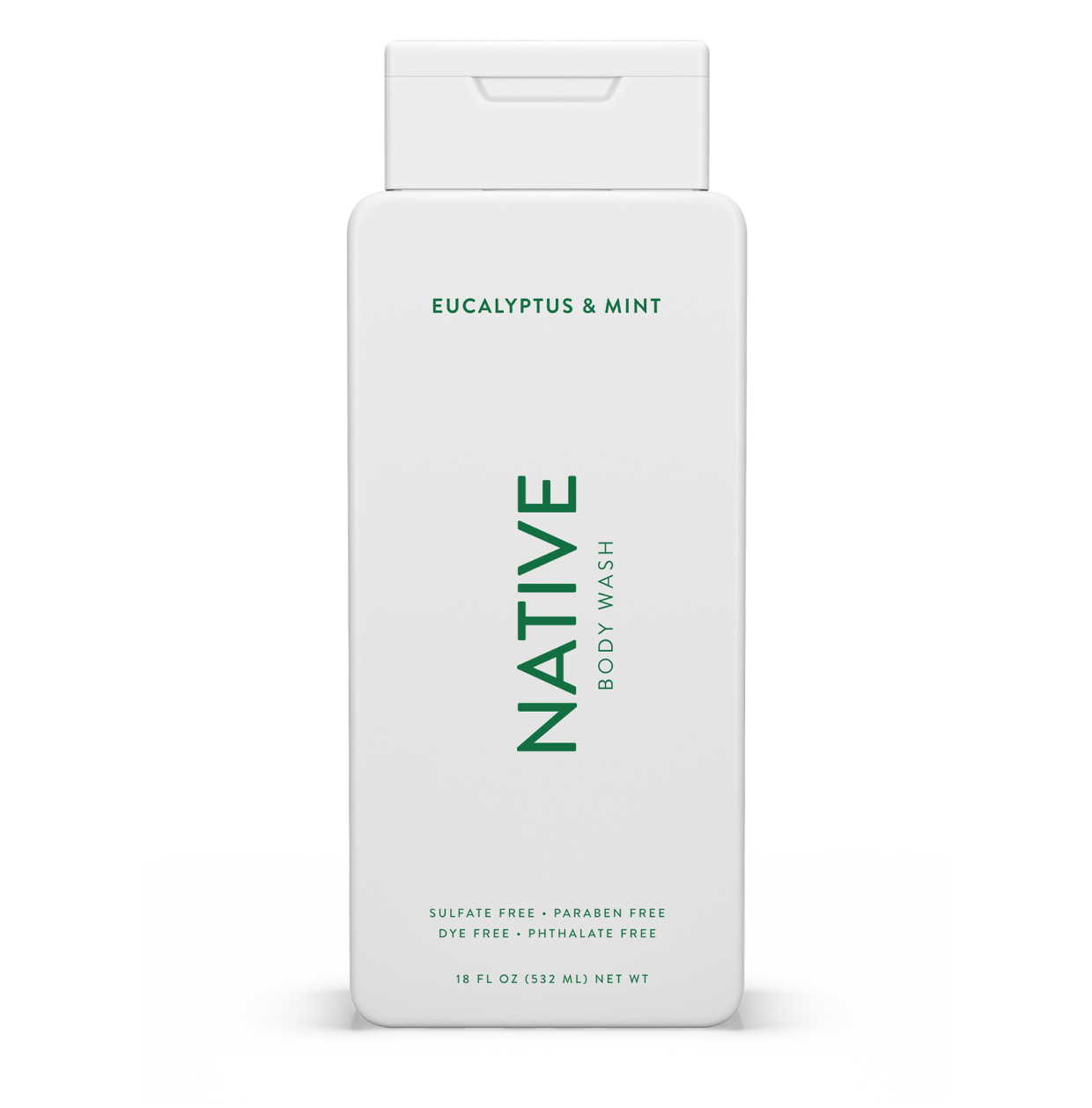 Another bestseller item on the Native product catalog is scented and unscented body wash. You can further incorporate natural body wash into your personal routine. It is delicate and safe for all skin types, especially for sensitive and dry skin.
It also consists of 11 different scents options to choose from, including the favorite Eucalyptus & Mint. The body wash comes in an air-tight plastic container that is compact and secure.
All the ingredients in the body wash are listed on the body of the container with translations for non-English readers. Some of the ingredients include cleansing oil, spearmint, cucumber, bitter orange oil, sodium salt, and coconut oil.
It produces a very thick lather which helps to create a bubbly sensation for a fun refreshing wash. In addition, it is clean and all the ingredients are derived from purely natural sources.
The body wash is free of sulfate and is also vegan. A bottle of the Native body wash costs a fair price of $8 for any nature enthusiast.  
Native Fluoride Free Toothpaste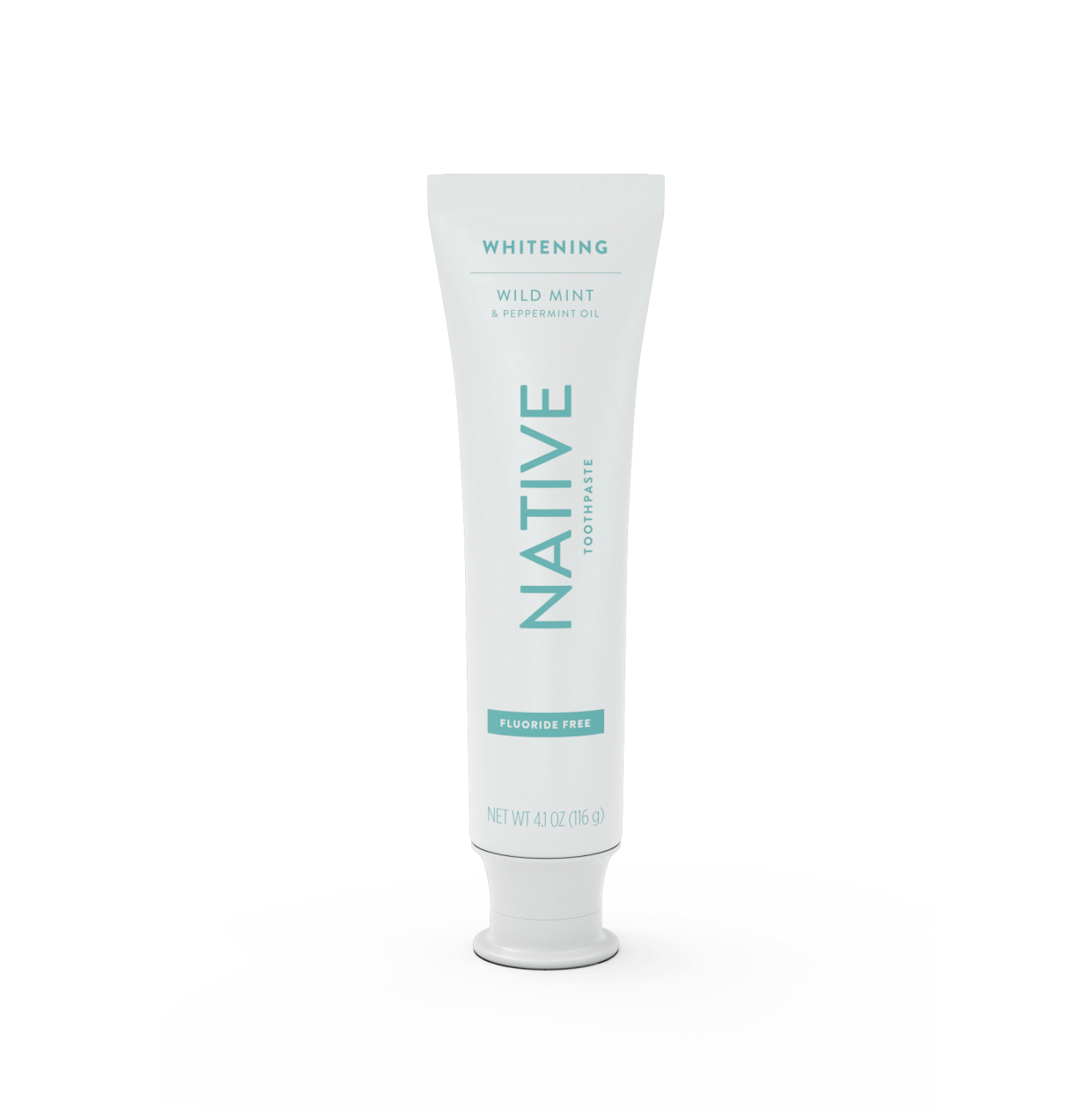 While fluoride helps strengthen the teeth, overexposure to fluoride can be harmful to the body. On the other hand, Native offers fluoride-free toothpaste in their product supply. Not only is it safe and clean to use, but it is also effective for teeth whitening.
Native toothpaste is also suitable for people with gums or teeth sensitivity.
It offers long-lasting fresh breath and its plant-based sweetener gives a great flavor. As a result of the coconut cleanser, the whitening effects last longer with more use.
The product has a rich consistency, so a small dab will produce a nice thick foam. It comes in two classic flavors as whitening wild mint and detoxifying charcoal. 
 More so, it is friendly for children under 6 years but in small amounts. Native fluoride-free toothpaste includes simple ingredients including natural cleansers and whiteners, peppermint oil, and Xylitol, a plant-based sweetener.
It gives a powerful odor control to ensure refreshing breath. A small 4.1oz tube of Native fluoride-free toothpaste costs $10 per piece.
Native Deodorant Reviews from Customers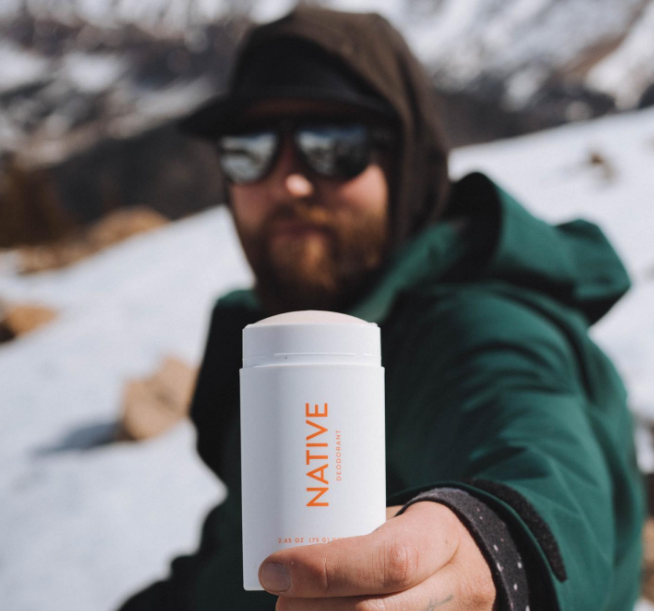 Generally, the Native brand prioritizes transparency and customer satisfaction in all its products. To ensure this, they have a platform on their website where customers can leave feedback and honest review. Native deodorant scores a full 4.3 out of 5 stars from over 15,000 customers on the review page. 
It also contains a series of positive reviews from verified buyers with only minimal negative reviews. Customers love Native deodorants and appreciate their wide array of delightful scents.
The most popular scents are Coconut & Vanilla for cool weather and Cucumber & Mint for a refreshing summer breeze scent. 
On Amazon, Native deodorant ranks 4.4 out of 5 stars from 59,585 customer reviews. Even though there are about 75% positive reviews, there are some negative reviews. Many customers complained of staining and a bad smell.
For others, the deodorant caused skin irritation and left burning marks. However, these are only a few comments compared to the more positive opinions.
Moreover, on independent review sites like Trustpilot, the overall Native rating is 3.5 stars. On Trustpilot, customers point out that the product is not as effective for people with active lifestyles.
But many customers have a different experience and have incorporated Native deodorant into their daily routines. 
Overall, customer reviews explain the general experience with using Native deodorant. While many customers enjoy and continue to purchase Native, some are not as impressed. At the end of the day, customer reviews are only based on individual preferences. 
Sign Up for Native Deodorant
If you sign up for a Native subscription, you'll get exclusive access to some mini products and also save up to 25%. It will also grant Native the chance to send you choice items whether monthly, a couple of months, or at a customized frequency.
Where to buy Native Deodorant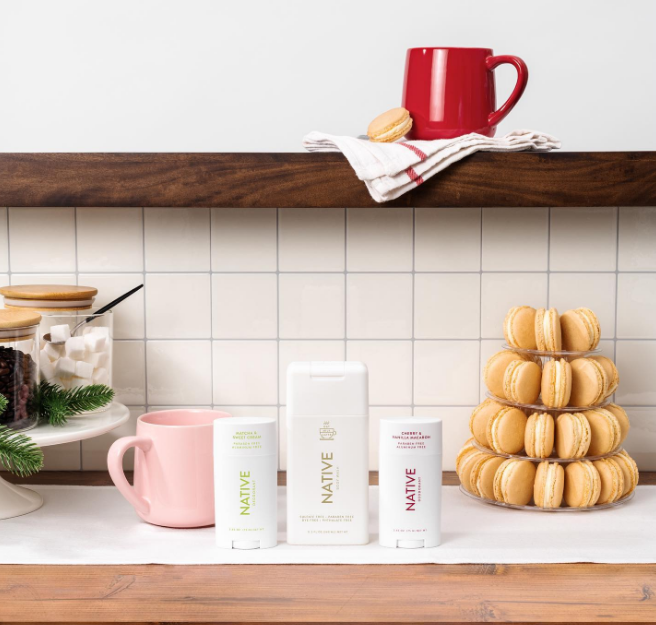 You can subscribe to Native, to shop and buy products directly from their website. But you have other options as Native is available in retail stores like Walmart, Sephora, CVS pharmacy, Walgreens, and Target. It is also available on Amazon for both local and international orders. 
Native Deodorant Shipping and Return Policy
Native ships their products to the US, Canada, Brazil, France, Switzerland, Germany, and the United Kingdom. Based on their shipping policy, they attach tracking information to all their orders. You can check your mail for the tracking info to follow your order.
Native offers free shipping for orders within the United State, but expedited shipping costs $10. They also ship local orders within 1 – 2 business days. Delivery also takes a total of 3 – 7 business days.
For international orders, Native offers free shipping for all orders above $30, as well as subscription refills. You can also track your orders on the website. Shipping and delivery take 7 – 12 business days for all international orders outside the United States.
Native also has a return policy on all domestic orders if you're not satisfied with the products. All you need to do is request an exchange or return within the first 30 days of your order. Shipping is also free for all returns.
However, Native does not accept returns on international shipping. It also does not provide returns for international shipping orders. Also, they will not refund your expedited shipping fees. And, they do not offer returns or exchanges on .35oz mini deodorants and other mini products.
Promotions and Discounts
There are Native promotions and discount offers that you can apply to your purchases. When you visit the website, a pop-up message gives you a chance to get 12 months of Native deodorant. Just enter your email address within 60 minutes to qualify.
You can check the website for regular updates on the Native deodorant discount code. You can also follow the newsletter to stand a chance to get a Native deodorant coupon for your orders. 
Contact Native Deodorant
If you want more information about Native deodorants and other products, you can contact the customer care team. You have two options:
Native Deodorant Reviews: Editor's Verdict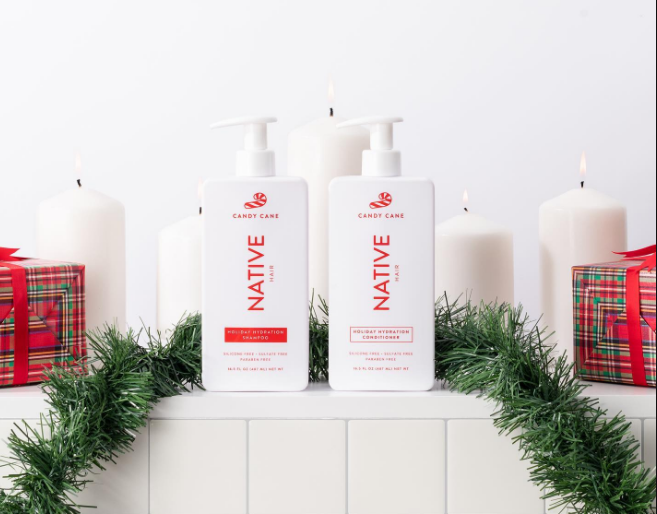 Natural personal care is a niche field but, Native deodorant has managed to capture everyone's attention. They offer all-natural deodorants, body wash, and fluoride-free toothpaste with lovely statement fragrances.
Their products are available to women, men, and teenage customers. But the big question is; is Native deodorant good?
Native deodorant may cause slight irritation at the initial use because of the baking powder but, this will stop as your body adjusts to the products. But, they do provide effective deodorant that doesn't contain any baking soda for sensitive skin.
The brand also offers classic scents, seasonal scents as well as custom fragrances so you have several options.
Based on the general Native deodorant reviews and our research, it's clear that Native is legit and their products actually work. If you're looking for an effective and natural deodorant at a bargain price, Native care is a good option.
However, we recommend that they expand their products to include stronger scents that last longer for active lifestyles.
Nevertheless, when compared with products from other brands, Native deodorants are stellar. They also reformulate their products from customer feedback which shows that the brand actually cares. So our editor's verdict is that Native is definitely worth a try.
Still looking for other natural beauty brands to try on? Consider reading our reviews of Kopari Review Review, Lume Review Review, Camille Rose Review Review, and Credo Review Review.
Native Deodorant FAQ
Does Native deodorant work?
Does native deodorant work as the reviews claim? This is a question many people wonder about and, the answer is yes, it does. It is an alternative to toxic chemical beauty products. It also works with all skin types and comes in unisex packs.
Native deodorant is made from all-natural ingredients which work to prevent underarm odor. The deodorant is aluminum-free and paraben-free, so it isn't an antiperspirant.
Still, even though it does not stop sweat, it has a powerful scent to remove unpleasant odor. Also, the unscented deodorant pairs well with perfumes and colognes.
Is Native Tested on animals?
Native shows its commitment to clean personal care by offering vegan and cruelty-free products with minor environmental impacts. They or their supplies do not test finished products and ingredients on animals.
They have a no-tolerance policy for animal testing and, do not supply products to areas where animal testing is legally required.
What are the ingredients used to make Native Deodorant?
The main ingredients used to make Native Deodorant are caprylic/capric triglyceride, tapioca starch, ozokerite, sodium bicarbonate (baking soda), magnesium hydroxide, coconut oil, cyclodextrin, shea butter, dextrose, and L. Acidophilus (probiotic).
Any scented deodorant will contain a proprietary blend of oils, however, these will be referred to as 'fragrance' instead of oils.
Are Native ingredients organic?
Native Deodorant confirmed these ingredients are not organic, although they are using the highest quality of ingredients. The maltodextrin form is non-GMO and the probiotics are non-dairy cultured.
What is Native's Plastic Free Deodorant made out of?
The Plastic Free Deodorant contains the same vegan formula, but without plastic packaging. Plastic Free Deodorant is now made out of 100% paperboard.