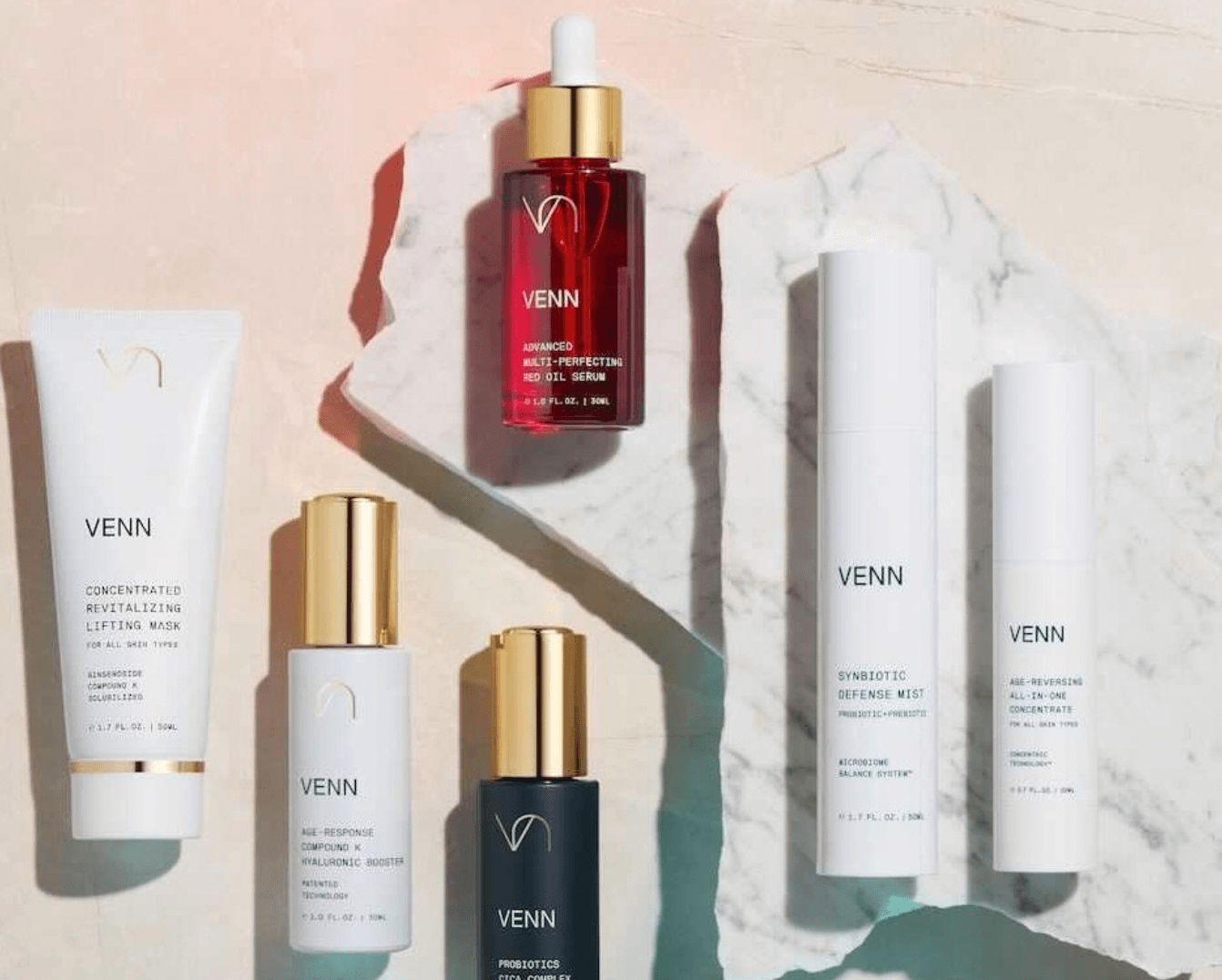 Live beautifully through clean, non-toxic beauty products. Finding beauty products that do not contain toxic ingredients like talc, parabens, and siloxanes is challenging. Choosing organic beauty products is beneficial to your internal health and skin, and it allows you to make a positive impact on the environment. ONDA is a one-stop shop for non-toxic, clean beauty products. Our ONDA review will look into the best-selling products this brand offers and what customers think about them.
Based in New York City, ONDA Beauty has been in operation since December 2016, and it helps people experience natural beauty through its online and brick-and-mortar stores. The brand believes in the power of the evolving clean beauty movement, and its goal is to ensure you find the best beauty products for your lifestyle, skin, and peace of mind.
Read on to learn more about the ins and outs of ONDA and its clean beauty products to determine if they are ideal for your beauty needs.
About Onda Beauty
Larissa Thomson launched ONDA Beauty after hunting for clean, non-toxic beauty products on the internet. She found there were no adequate educational resources to help her browse through tons of products on the market and choose the ones with a non-toxic and transparent ingredient list. And this was the catalyst for this fashion editor of 25 years to start a career in the clean beauty industry.
She dove into research to familiarize herself with everything about non-toxic beauty. Her family and friends started reaching out to her for recommendations on clean beauty swaps, and she started building a community that heeded her beauty advice. As a result, she started raising money for her new business idea.
Today, ONDA has three brick-and-mortar stores: in Sydney, Australia, Sag Harbor, NY, and New York City. Larissa is steadily growing her clean beauty business alongside Naomi Watts, her friend and the co-founder of this brand.
Many celebrities support her, including Reese Witherspoon, Kate Hudson, and Susan Sarandon. She also has ongoing partnerships with several nonprofit organizations, such as Every Mother Counts and Sea Legacy.
ONDA products have been tested and chosen for their scent, efficacy, purpose, and overall goodness. The brand captures the power of nature via its carefully edited collection of clean beauty products that are eco-friendly and safe to use.
ONDA treatment rooms are havens, lit by one Kelly Wearstler sconce that shines through a gorgeous natural clear quartz. They treat clients in these rooms using clean, natural products purified with the finest pure ingredients available worldwide.
The brand was featured in Vogue, CNN, InStyle, Glossy, and many more and now counts over 40k followers on Instagram and 3k on Facebook.
Pros
Non-toxic products that are safe to use and good for our environment
The accept returns and exchanges
Effective beauty products
Their products smell well and are suitable for all skin types
They offer great promotional discounts
Excellent customer support service
Cons
They currently only ship to Canada, the United Kingdom, and the United States
They don't have a loyalty program
Live chat support is not available on their online store
They only have physical stores in New York state.
ONDA Products Review
Our reviewers investigated ONDA products to check if they live up to the hype, and they looked at the ingredients each product features and the benefits it provides to your skin and body.
Love Thy Body Set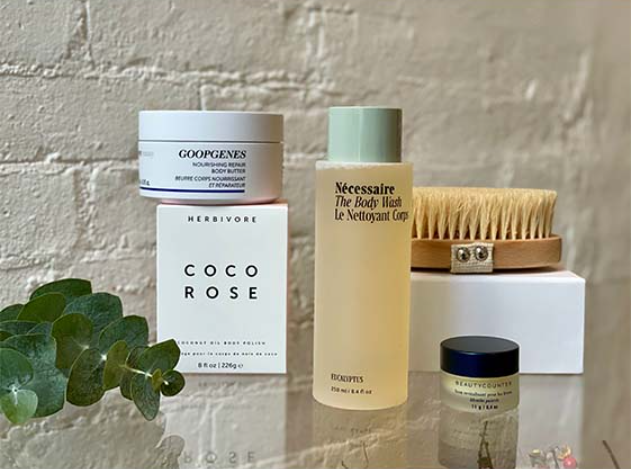 Designed to give your lips and body extra pampering, the Love Thy Body Set comes with five clean and non-toxic beauty products suitable for those who care what they put on their body and face.
Our ONDA review found that the Love Thy Body Set contains Beautycounter Peppermint Lip Conditioner designed to protect, smoothen, and soften your lips. It coats your lips and protects them from various elements, such as cold and wind.
The product contains peppermint oil, an ingredient with a refreshing scent that helps heal your cracked, dry, chapped lips. It also features avocado oil, which helps to moisturize and smooth your lips.
Because avocado oil is rich in antioxidants such as carotene and vitamins E, D, and A, it helps to protect your lips against UV rays and increases collagen production in your body.
The lip conditioner also features jojoba oil, shea butter, and meadowfoam seed oil, which gives your lips a substantive, rich, non-greasy, moisturizing feel. Goop GoopGenes Repair Body Butter is another product you will find in this set, and it's a rich, luxurious body cream that will repair your dry skin and keep it moisturized for 72 hours.
Using this product will leave your skin looking and feeling smooth, silky-soft, firm, and toned.
Additionally, Love Thy Body Set comes with Prana Sisal Body Brush, a product that detoxifies your body, improves circulation and blood flow, exfoliates your skin, and sweeps away dry patches and flakes.
For those who want to nourish and soften their skin, this set includes Necessaire The Body Wash, a product that contains meadowfoam, inchi, and marula. Mild plant-derived surfactants will gently cleanse your body without leaving residue or stripping.
The fifth product is Coco Rose Exfoliating Body Scrub from Herbivore, a moisturizing and gently exfoliating polish that leaves you with soft, hydrated skin.
Intensive Repair Balm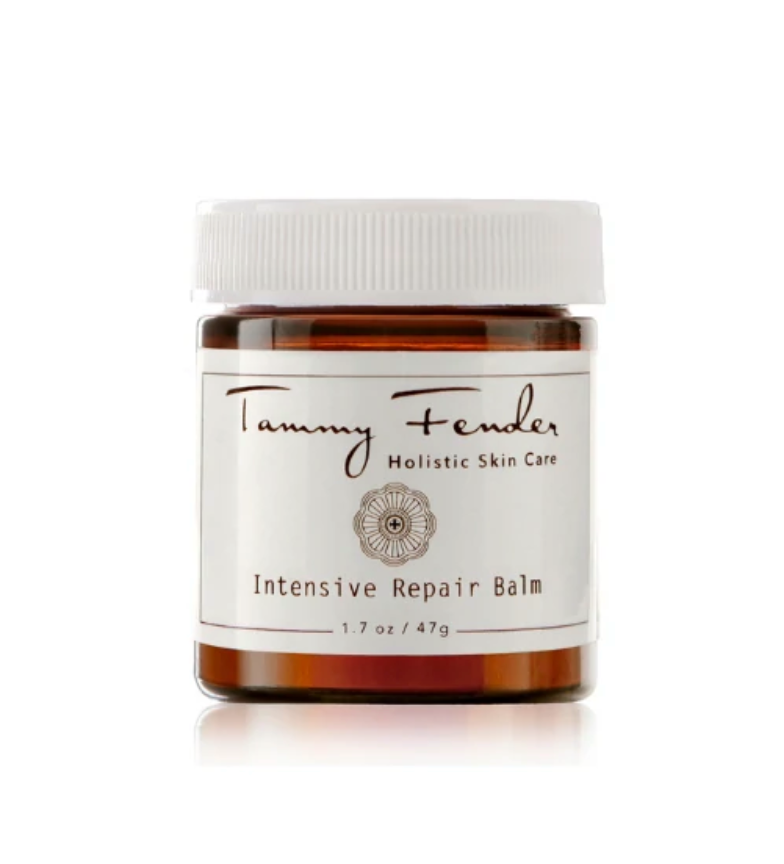 Developed to support microdermabrasion, cosmetic tattooing, and skin post chemical peels, the Intensive Repair Balm soothes and repairs your skin and lessens sensations of tightness and discomfort. The product contains helichrysum, which has antifungal, antifungal, and anti-inflammatory properties that help to heal your skin.
Helichrysum contains Arzanol, an anti-inflammatory substance that plays a crucial role in healing wounds.
This repair balm also features chamomile, an ingredient with antioxidant and anti-inflammatory properties. It can, therefore, soothe redness, reduce signs of aging, fight acne, and tame skin inflammation from rashes and sunburn. Chamomile's healing and anti-inflammatory properties are also soothing for sensitive skin types.
Because Intensive Repair Balm contains lotus leaf, the proteins and fatty acids present in this ingredient keep your skin nourished all day. Lotus extracts have skin balancing properties that help balance sebum production in your body, which is beneficial in preventing blackheads, acne, and clogged pores.
In addition to enlivening your complexion and stimulating blood flow, the lotus leaf has anti-inflammatory properties that reduce redness and inflammation.
Moreover, this beauty product contains white lily, which eliminates toxins in your skin and creates an atmosphere where the cells in your epidermis can develop. In turn, this allows the renewal of your skin and purification and detoxification of your skin while soothing skin irritation.
In addition to promoting total rejuvenation, white lily prevents and treats skin infections, and it heals wounds and burns without scarring.
Available in a 47-gram container, Intensive Repair Balm features sunflower seed oil, an ingredient rich in vitamin E, zinc, omega-6 fatty acids, and has a deep moisturizing capability. The shea butter in this product protects your skin from UV rays, has superior healing properties since it is rich in multivitamins, promotes intense hydration, and leaves your skin soft.
Bath Soaks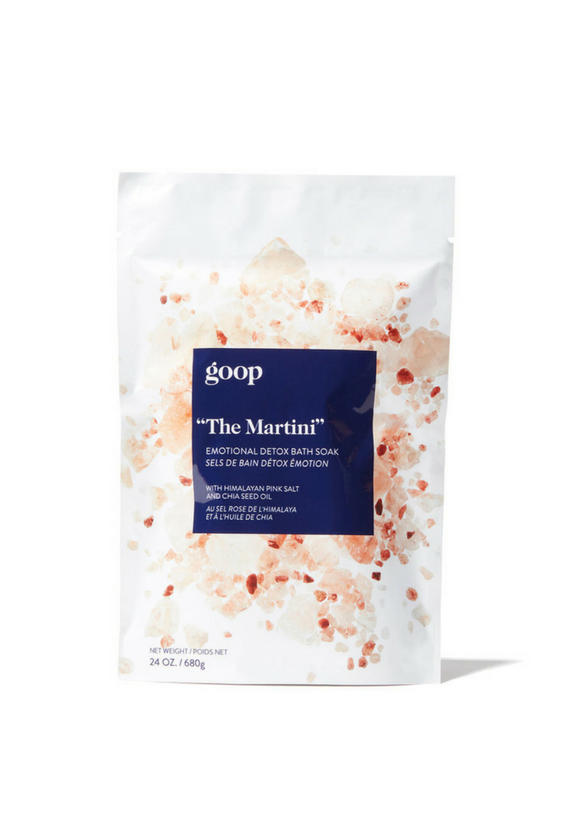 Packed with three cups of bath soak, each bag of these Bath Soaks is designed to nourish your mind, body, and spirit. GOOP incorporated principles of Chinese medicine, aromatherapy, and herbalism to develop these five Bath Soaks with a remarkable blend of essential oils, botanicals, and salts.
Our ONDA review discovered that 'THE MARTINI' EMOTIONAL DETOX features chia seed oil and Himalayan pink salt, which soothes your sore muscles and relaxes your neck and shoulder to help you reduce stress. It can also relieve your painful, tired feet after a hectic day, clear toxins from your body, rejuvenate your health, and center your body and spirit.
This bath soak also contains valerian root, which helps sleep disorders and restlessness. Passion Flower is another botanical you'll find in this bath soak, and it helps your body get to a pleasant state of calm. Also, it eliminates inflammation from burns and skin irritations, ADHD, menopause, and other conditions, including asthma and high blood pressure.
Furthermore, this Bath Soak contains Pharmaceutical-grade Epsom salts, which soften dry and rough skin while exfoliating dead skin cells. Because it features wildcrafted frankincense, this ingredient helps soothe your skin and anxiety. Other essential oils in this bath soak are Vetiver, Nagarmothar, Australian sandalwood, and Myrrh.
The G NITE BEDTIME contains valerian root and Australian sandalwood, making it perfect for restless people or individuals with insomnia. It also calms your mind, promotes sleep, helps you relax, and reduces stress and tension to ensure you enjoy a good night's sleep.
PHYS.ED bath soak features turmeric, arnica, and apple cider vinegar, and it helps recuperate swiftly after engaging in sport, workout sessions, or other physical exertion. It also relaxes your body while soothing your tired, overworked, and overstretched body.
Lastly, G.TOX DETOX 5 SALT comes with activated charcoal, glacial marine. This bath soak eliminates toxins from your body, rejuvenates your body to make you feel fresh, and cleanses your body after exposure to everyday stress.
Protective Day Oil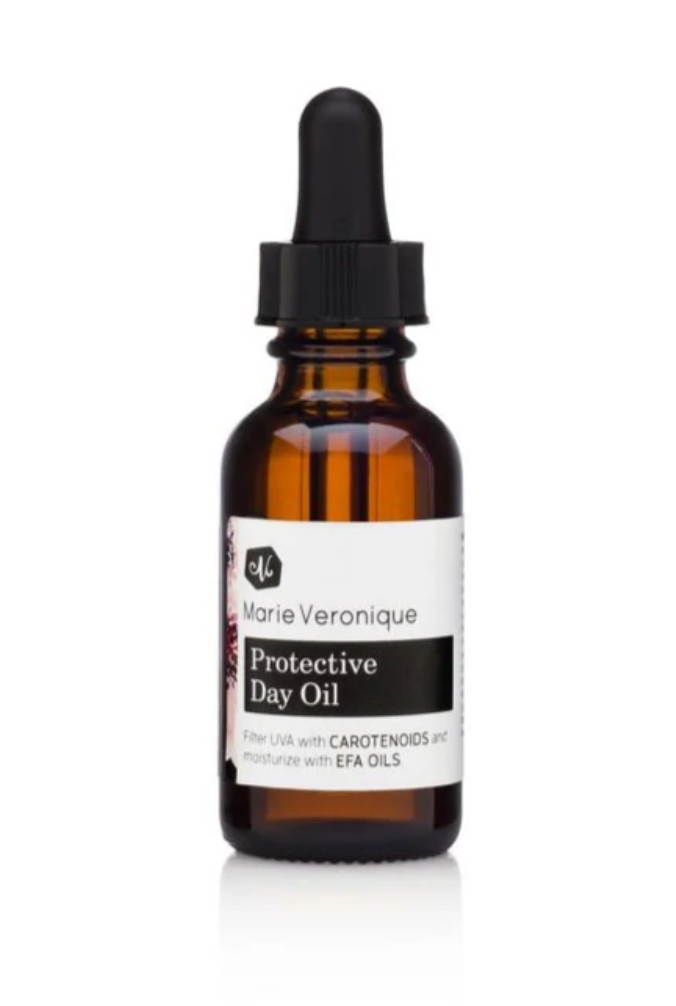 This Protective Day Oil provides a moisturizing balance with essential fatty acid oils. Most importantly, spectra tests on this product reveal high levels of protection in the UVA range because of its high carotenoid content.
EFAs help you maintain healthy skin, while a type of omega-3 oils from algae called eicosapentaenoic acid reduces the signs of aging as it blocks UV-induced enzymes that can destroy collagen. The product also features broccoli seed, tomato seed, and pomegranate seed oils, which are all known to have a strong antioxidant effect due to high sulforaphane and carotenoid content.
Additionally, Protective Day Oil contains red raspberry and astaxanthin oil, which offer environmental protection as they can absorb UVC and UVB sun rays. The oil also features helichrysum essential oil, sesame seed oils, and olive, which all have anti-inflammatory properties.
Because it contains borage seed oil, Protective Day Oil can treat all types of inflammation, including rosacea, psoriasis, and dermatitis. Camellia Oleifera seed oil is another ingredient in this product, and it is rich in Vitamin E, squalene, and oleic fatty acids.
For this reason, it can hydrate your skin without leaving a greasy finish, and it minimizes the signs of aging due to its strong anti-aging properties.
Moreover, Protective Day Oil features Lavandula angustifolia (lavender) oil, which prevents and heals acne breakouts, unclogs your pores, and reduces inflammation. The oil also contains rose geranium, an ingredient that tightens and brightens your skin, helps treat bacterial acne and removes dead skin cells.
ONDA Beauty Sag Harbor Treatments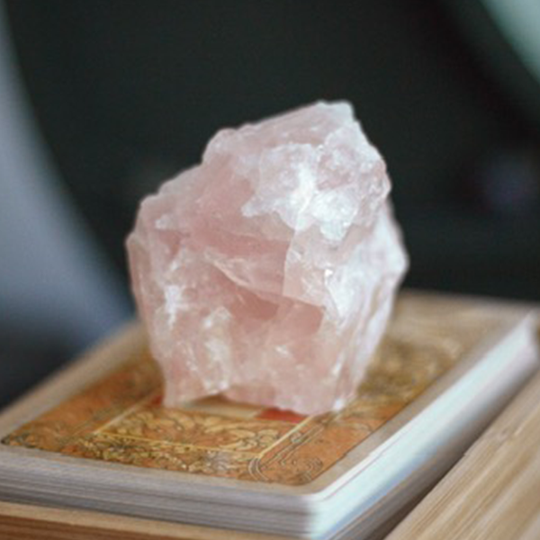 ONDA offers a range of facials beneficial to your skin in many different ways. Their facials include extractions, exfoliation, facial massage, a customized mask, and LED light treatment.
ONDA Beauty Sag Harbor facial sessions cleanse your face thoroughly because their highly-skilled therapists understand all skin types, allowing them to know what your skin needs to keep it in tip-top shape.
Their facial treatments relieve psychological distress and reduce stress, as they activate your sympathetic nervous system and reduce your levels of anxiety to uplift your mood. Going to ONDA regularly for facials and face massages will promote collagen development and boost cell regeneration, giving you younger-looking skin.
Their facial massage promotes blood circulation, allowing your cells to get loads of nutrients and oxygen carried along with the blood, leaving you with healthier, efficient cells and a glowing face. Furthermore, their therapists will use different products, methods, and technology to rejuvenate your skin and improve its texture.
Your skin also needs to remove the waste that accumulates daily, and that is why you need facials to detoxify it. ONDA's therapists will use various ingredients, such as oils, serums with herbal extracts, and antioxidant-rich creams to make your face radiant and fresh.
Every facial treatment includes a grounding meditation, which they offer in the form of a hand or foot massage or head and shoulder massage, ensuring total balance and relaxation.
ONDA Beauty salon also offers a range of unique body treatments and massages. Getting a massage is a great way to stimulate your nervous system and wake up your glands, organs, and muscles. It also improves circulation, relieves muscle tension, reduces stress hormones, improves your skin tone, and reduces anxiety and depression.
Onda Beauty Reviews from Customers
If you're planning to buy beauty products, it is always advisable to check reviews online to learn about their feel and effectiveness. Our experts checked ONDA Beauty reviews, and all the customers have left a five-star rating out of 5.
Most customers say their products have blown them away and recommend people to use them because they are worth the money they cost. We did not find customer reviews on Trustpilot and Amazon.
Sign Up for Onda Beauty
To start shopping for clean, non-toxic beauty products at ONDA, head to their site and hit the JOIN button. Once you register your account, you will receive their newsletter and a whopping 15% off the first product you buy.
Where to Buy Onda Beauty
You can buy ONDA products on their website OndaBeauty.com. Alternatively, you can go to one of their three brick-and-mortar stores. One of the physical shops is located at 117 W Broadway New York, NY 10013. The second one is situated at 42 Main Street Sag Harbor, NY 11963.
There is also a store in Australia at 72A Oxford Street, Paddington NSW 2021. All its offline stores open at 10 a.m. and close at 6 p.m. daily.
Onda Shipping and Return Policy
Shipping
Currently, ONDA only ships to the United States, Canada, and the United Kingdom. This beauty company offers shipping via FedEx, and they ship all orders from the U.S.; however, this may take longer than usual due to the COVID-19 pandemic.
Curbside contactless pick-up is available at their Sag Harbor. You will receive a confirmation email to go and pick up your order when it is ready and pick at any time between 10 a.m. and 7 p.m. from Monday to Sunday, but you have to call them first.
Return Policy
If you are not happy with the products after buying them from their online store, you can return them within seven days to get a refund or store credits. Due to the coronavirus pandemic, ONDA only accepts unused and unopened products for return.
Because they make deliveries through a third-party carrier (FedEx), they don't guarantee that this multinational conglomerate holding company will handle your fragile items with care. However, if you receive a broken or severely damaged item, drop ONDA a line within 48 hours after receiving the package.
Do not forget to send them images of that package and write a detail-rich description of its contents.
ONDA will consider store credit, accommodations, and refunds depending on your case. Process claims can take between 7 and 10 business days, and you need to keep the packaging.
Onda Promotions & Discounts
The amount of waste that humankind produces has increased by nearly 10,000% over the last century. Of these, 25% end up in the ocean and form 5 gigantic gyres. Therefore, recycling is crucial in ensuring the beauty industry is sustainable for Earth.
ONDA encourages people to take items they do not need, and they will receive a 10% discount on the next purchase they make when dropping off between 1 and 5 full-size beauty or personal care products. You will enjoy a 15% discount if you drop off more than five full-size personal care or beauty products.
Contact Onda Beauty
Those interested in partnering with ONDA can get in contact via [email protected]. However, if you need information about the products they offer, you can use the contact form on their site.
If you want to contact their Sag Harbor or NYC branch, you can contact them via their email address [email protected]. Alternatively, you can call the NYC store through their phone number 1-646.870.9490 or the Sag Harbor store via 1-631.899.3656.
The email address for the Australian store is [email protected], while the phone number is +612 8384 8411. You can also send them a direct message on their Instagram or Facebook account.
Onda Review: Editors Verdict
Our ONDA review concludes by stating that this company is worth checking out. Their beauty and personal care products are effective, safe to use, and great for both your skin and our environment. The site is well designed and user-friendly, allowing you to find the products you want swiftly.
The products are also reasonably priced, and all customers who have purchased items from them were satisfied with their quality and results.
The only downside we saw is that they do not offer live chat support, which can improve the support experience for shoppers. Other than that, this company is worthwhile, and it lives up to its name.
If you are still searching for the perfect skincare products, consider reading our reviews of Credo Review, Fig+Yarrow Review, Beauty Pie Review, and Bevel Review.
Onda Beauty FAQ
Who owns ONDA Beauty?
The owners of ONDA are Larissa Thomson, Sarah Bryden-Brown, and Naomi Watts. Larissa was previously in the magazine business, Sarah was a newspaper journalist and magazine editor-in-chief, while Naomi Watts is a British actress.
Is ONDA Beauty vegan?
Yes, ONDA only offers cruelty-free and vegan products made in California. Their ingredients contain essential oils and a blend of seaweed combined with active botanicals.
What does "clean" mean at ONDA Beauty?
Having 'clean' ingredients means that skincare companies should not use ingredients like chloroform and vinyl chloride.
ONDA Beauty only uses 4% synthetic ingredients, but only when it is essential to combine botanical and mineral ingredients. Their lists have 79 forbidden ingredients, while in the United States only 11 are banned at the moment.
Is ONDA Beauty sustainable?
ONDA Beauty does not specify anywhere on their website that they are 100% sustainable. They do mention that they are doing everything they can to make a difference and avoid having their products/packaging ending up in the ocean.