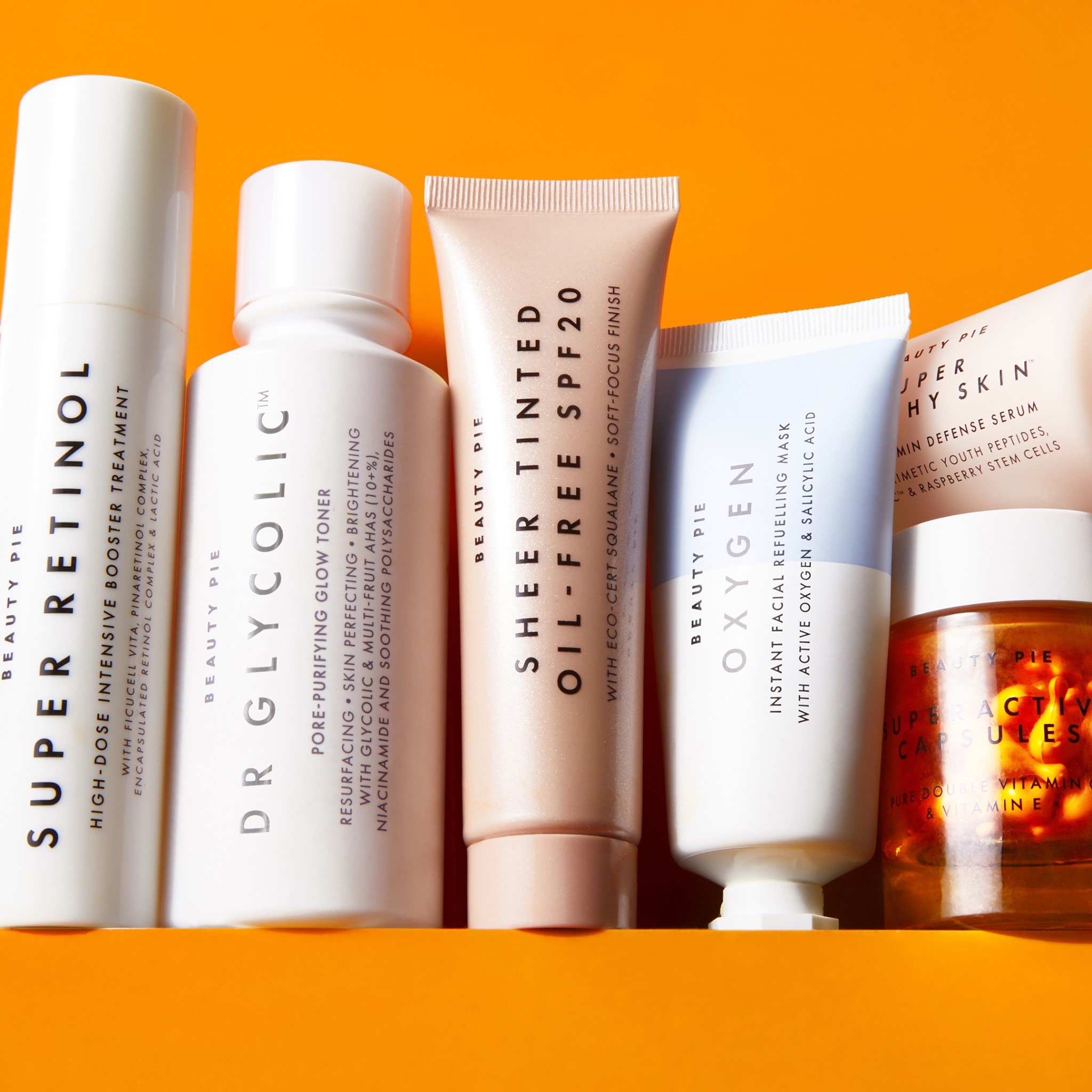 Beauty Pie's philosophy is to create makeup that inspires women to look good in their skin through accessing effective products. The brand allows you to purchase products individually or join the monthly or annual membership program. It creates products directly from the lab and offers eco-friendly, cruelty-free, clean, and vegan cosmetics. We will examine the brand to learn more about its bestsellers, including Beauty Pie reviews from customers, and promotions. This information will help you decide if this luxury direct-to-consumer beauty brand is worthwhile.
About Beauty Pie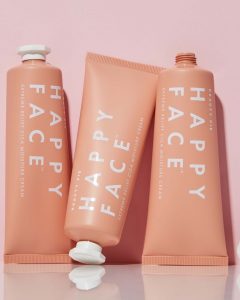 If you are wondering: What is Beauty Pie? Since its inception, Beauty Pie has been the go-to brand for women's luxury health and beauty products at fair prices. Marcia Kilgore, the beauty behind this membership-based luxury beauty brand, started the company in 2016 in London, England. 
Marcia is not a new personality to many, she is the founder of other famous brands, such as Soap & Glory, and Bliss Spa. She started the company to make quality makeup accessible to every woman. She decided to buy premium beauty products in large quantities from the best makeup labs worldwide. Buying in bulk saves her money, and then she passes down the savings to the product consumers.
Beauty Pie sells products directly to the customers. The brand searches for the best products from the United States of America, Japan, Switzerland, Korea, and France. The brand has developed two favorite lines in Japan and Korea, the Beauty Pie Japanfusion and Beauty Pie Jeju collections respectively. All products are cruelty-free, vegan, and clean and are recognized by qualified and experienced aestheticians. 
Pros
The brand offers certified cruelty-free, vegan, and clean beauty products.
The company has a wide variety of skincare, wellness, and beauty products
They offer reasonable monthly and annual membership fees
Customers enjoy lower prices when they enroll in the company's membership program
Customers get a $50 discount on items when they refer a friend to the company
They offer Fast shipping and accept returns for unused products
Cons
Some products are not vegan
The company only ships to the United States and the United Kingdom
They do not accept returns on open items
Best Beauty Pie Products Review
We investigated the best Beauty Pie products to find out their benefits, the ingredients they feature, and what makes them stand out from other products on the market.
Beauty Pie Vitamin C Capsules
Are wrinkles, skin irritation, and pigmentation creeping back? Beauty Pie Vitamin C Capsules has got your back, as it contains high doses of stable actives that help to firm, brighten, smoothen, and minimize fine lines and wrinkles; this product is the best anti-aging dose for your skin that helps even out the skin tone just the way you want it.
Beauty Pie reviews show that customers love their vitamin C capsules because they are suitable for all skin types. The capsules are made from red seaweed, making them 100% biodegradable. The brand offers 60 capsules for every package, and it is advisable to use the capsules daily for optimum results.
This product contains pure vitamin C (10%), which is the legendary ingredient in the skincare world. The incredible antioxidant and inflammatory ingredient protect the skin from the surrounding harm that may occur due to exposure to the sun and free radicals.
Moreover, it hydrates the skin, even it out, improves the texture, and reduces aging signs. In addition to brightening up your complexion, vitamin C also repairs damaged skin and cartilage. The product also contains vitamin C in microsponge (0.5), which provides a slow release of vitamin C.
Additionally, the Beauty Pie capsules feature vitamin E acetate, which is a powerful antioxidant; this ingredient offers the skin both moisturizing and healing benefits.
Vitamin E acetate acts as both emollient and humectant. That means that it can absorb and trap water into the skin. Vitamin C and E combined provides your skin with a well-balanced complexion while strengthening the skin barrier function.
Beauty Pie Super Active Capsules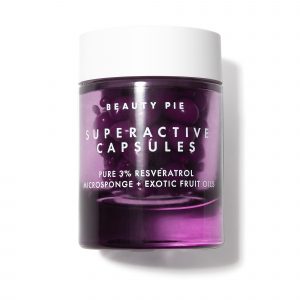 If your skin is too dry or you feel like it needs a perfect moisturizer, Beauty Pie Super Active Capsules is the ideal product for you. It contains Beauty Pie Triple Hyaluronic Acid, which is suitable for all skin types including the super sensitive.
The Beauty Pie Super Active Capsules are fully compostable, as they are made of 100% seaweed. The French-formulated capsules strengthen the skin barrier function, rehydrate the skin, retain moisture, smoothen the skin, and minimize the signs of aging. The product is portable, and you can therefore carry it along on your trips and travels. Regular use helps maintain a healthy, dewy, and plump look by offering the skin the ingredients it lacks.
The product features the skin-identical sphingolipid complex, which is the main ingredient that maintains the skin barrier functions. It also regulates the skin's cellular processes, including apoptosis of keratinocytes, differentiation, and proliferation.
The skin-identical sphingolipid complex boosts the fatty acids and essentials production interfered with by aging, exposure to the sun, face washing, and exfoliation.
Additionally, Beauty Pie Super Active Capsules contain essential glycolipids that replenish fatty and essential acids to help your skin look younger and healthier.
Beauty Pie Under Eye Corrector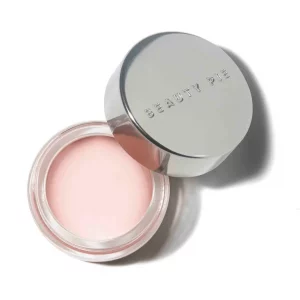 The delicate skin around the eyes damages so fast, and we are left wondering what magic can remove the wrinkles completely. You can turn back time with the Beauty Pie Under Eye Corrector and have the eyes you knew a couple of years ago.
The product uses Beauty Pie Triple hyaluronic acid and linoleic acid to increase the skin's suppleness and minimize wrinkles and fine lines. Also known as Vitamin, Linoleic acid retains the skin's moisture while protecting it against environmental harm.
The Beauty Pie Super Retinol acts as an antibacterial barrier to the skin, preventing infections and other skin irritations. Linoleic acid is also water-resistant and therefore prevents water loss from the skin.
Moreover, Linoleic acid prevents the formation of pimples or any kind of inflammation. It also promotes cell turnover and leaves the skin smoother than ever before.
The Beauty Pie Under Eye Corrector also contains vitamin E that protects the skin cells around the eye from damage. Additionally, it stops the skin from losing moisture, making it softer and healthier.
Vitamin E also reduces sun damage by absorbing the UV rays and reducing inflammation. Lastly, the product contains the MDI complex, which minimizes the appearance of dark circles while supporting the skin barrier.
Beauty Pie Triple Hyaluronic Acid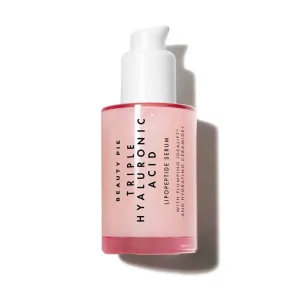 Considered the most effective hydrating and wrinkles fighting serum you can get on the market today, Beauty Pie triple hyaluronic acid provides intense hydration and healthy skin. The product contains three weights of hyaluronic acid. It also features super smoothing ceramides and gravity-fighting peptides.
Additionally, the product contains 2% Seafill, a polysaccharide that promotes the skin's ability to stay hydrated and healthy. Seafill also contributes to the skin's renewal and repair, minimizing wrinkles and fine lines appearance. Seafill binds the skin stronger together for longer, keeping the skin hydrated for a long time.
The product also contains Idealift, which is a lipo-peptide that keeps the skin tighter and firm. Idealift gives the skin the proteins it needs to stay healthy. The ingredient also protects the skin against bacteria, environmental pollution, toxins, and UV rays. When the skin becomes plumper and healthier, fine lines and wrinkles become less visible. Furthermore, Idealift makes up the elastin fibers that make the skin look tauter.
Beauty Pie Candles Casa Coco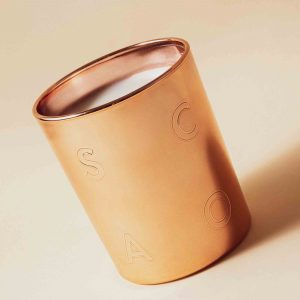 If you are looking for the best scented candles that make your home smell good and welcoming, the Beauty Pie candles will undoubtedly give you the phenomenal smell that you have always yearned for. Of course, this depends on what you want to achieve, such as relaxation, calmness, and stimulation.
These candles contain essential fatty acids that act as remedies for physical or mental issues. The company imports its Candles Casa Coco from France, and the oil blends come from Grasse.
Those who love the smell of gingerbread can rock their day by lighting the gingerbread luxury scented candles. The candle contains three top notes: ginger, cloves, and cinnamon. The middle notes include gingerbread, almond, heliotrope, and orange blossom.
The base notes are musk, caramel, and vanilla. For those who want something soft and calming, a clean house scented candle does the magic. It contains lavender and freesia as the top notes, magnolia and white cotton accord as the middle notes, and must as the base note.
Beauty Pie Reviews from Customers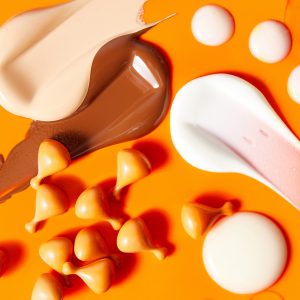 So many people are already enjoying access to quality makeup, haircare, and skincare products at affordable prices. We checked Beauty Pie reviews to find out what users are saying about this brand and its products.
The brand has a 4.7/ 5 score with 3110 reviews on its website. More than 90% of reviewers recommend the company for offering clean and quality products for all. Other customers are impressed by the fast and easy shipping on top of the products being incredible.
Customers also love Beauty Pie Plantastic products because they are cherry-picked from a collection of reputable labs around the globe, and they are all high-performance luxury natural skincare.
Popular Alternatives to Beauty Pie
Most of the Beauty Pie products on Amazon have a 4.5/5-average score, with a high number of buyers loving them and stating that they are very effective. They are also the go-to products for people with sensitive skin as most of the customers who have used them say they are kind to the skin and safe to use.
Other customers liked how their cosmetics have been made with a long-lasting formula, meaning that they boost their confidence and keep them looking great throughout the entire day.
On TrustPilot, customers are generally impressed by the effectiveness of the products. Some customers talk about the advantage of enrolling in the membership program and how its spending limit offers customers curatorial involvement during their shopping.
There were also a few negative reviews on TrustPilot, where some were complaining that they could not return items that they had opened.
Sign Up for Beauty Pie
Sign up for Beauty Pie and start shopping for your favorite products. The registration process is a walk in the park, and will only take a few seconds to complete.
You only need to provide a valid email address and full name. Create a strong password that you will be using to log into your Beauty Pie account. You can start browsing their products once your account is ready.
If you want to join the brand's membership program, scroll to the bottom of the page. Then, click on the "Start Shopping" button. You will then follow the guidelines and register as a member to enjoy more benefits from the company.
Where to Buy Beauty Pie
If you are interested in purchasing Beauty Pie skincare and haircare products, visit the company's official website BeautyPie.com and create an account to start shopping for your favorite products. Keep in mind that the brand exclusively sells its products from its official website, and you cannot find them elsewhere.
Beauty Pie Shipping and Return Policy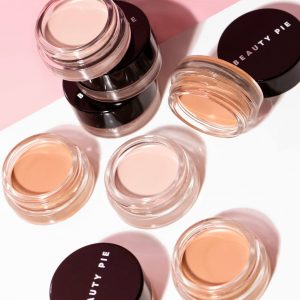 Shipping:
Beauty Pie only ships products to the United States and the UK. For US deliveries, you can choose between standard or next-day delivery options. The standard option takes 3-5 days, and you can use the UPS next-day delivery and receive the parcel the following day.
UK customers can choose between the standard and express deliveries with $3.36 and $6.29 shipping fees respectively. To track your order, log onto your account, order history, choose the order you want to track, and a link to show you where the order is will be provided.
Return Policy:
Beauty Pie allows customers to return products for exchange and refund in case there is an issue with the products you purchased. Returns are only accepted if the product is unopened, unused, and maintains the original condition. If you receive the wrong order or damaged items, contact the company by emailing your concerns at [email protected]. Do not forget to include your name, order number, and the reason for returning the items.
Beauty Pie Promotions & Discounts
Beauty Pie members are allowed to shop for items worth $150 at only $15 a month. If you upgrade the membership program, you are allowed to shop without limits for only $59 monthly. When you refer a friend to this company, they will get a 10-dollar discount on their monthly membership. When they use a Beauty Pie promo code or Beauty Pie coupon code during checkout and be an active member for one month, you'll receive $50 to add to your spend limit.
Beauty Pie Customer Service
If you have any issue, inquiry, or concerns to raise, feel free to contact the Beauty Pie customer service representatives from Monday-Friday (9 a.m.-8 p.m. GMT) using the following contact methods:
Fill in the contact form on the website
The live chat feature is available
On Whatsapp through +44 808 164 8264
Email: [email protected].
Social media: Send a message to Beauty Pie's Facebook or Instagram page
Beauty Pie Reviews: Editor's Verdict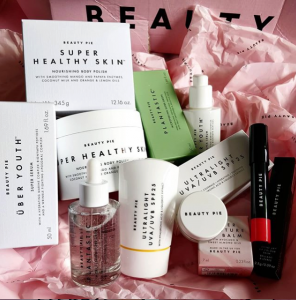 After going through Beauty Pie reviews from customers, we recommend this company because it offers effective products at low prices and provides value for money. Their products also received high praises from most customers.
Additionally, membership programs are affordable. The only negative remarks present about the program are about the spending limit, which other people are comfortable with. For these reasons, the brand and its products are worth checking out.
Are you looking for other beauty brands? Consider reading our reviews of Ren Skincare, COSRX, Evolve Beauty, and Caudalie.
Beauty Pie FAQ
Is Beauty Pie legit?
You might be asking yourself: Is Beauty Pie legit? Yes, Beauty Pie is a legit company selling effective skincare and haircare products. There are loads of positive customer reviews online, meaning that users are satisfied with the results. The brand has also been featured in magazines, including Elle, Vanity Fair, Allure, Harper's Bazaar, Cosmopolitan, and Vogue. Additionally, Beauty Pie has 306 Instagram followers and 94k followers on Facebook.
Do I get to choose Beauty Pie products?
Yes. Just like any other beauty brand, Beauty Pie allows customers to choose what they want whenever they want. You have the option to upgrade your limit if you find that you have overspent.
Where are the Beauty Pie products made?
Beauty Pie products are sourced from the best make-up labs around the world, with most of the company's products made in the United States., Switzerland, Japan, Korea, and France.
Does Beauty Pie perform testing on animals?
No. Beauty Pie products are cruelty-free, meaning the company does not perform testing on animals or allow animal testing on any of their products and ingredients. The company's suppliers also don't perform testing on animals.
Are Beauty Pie products vegan?
No, not all products from Beauty Pie are vegan. The company prohibits animal testing, but some products contain animal derivatives. You can confirm the contents of the products you are purchasing by looking at the "formulated without" list available below the product description.