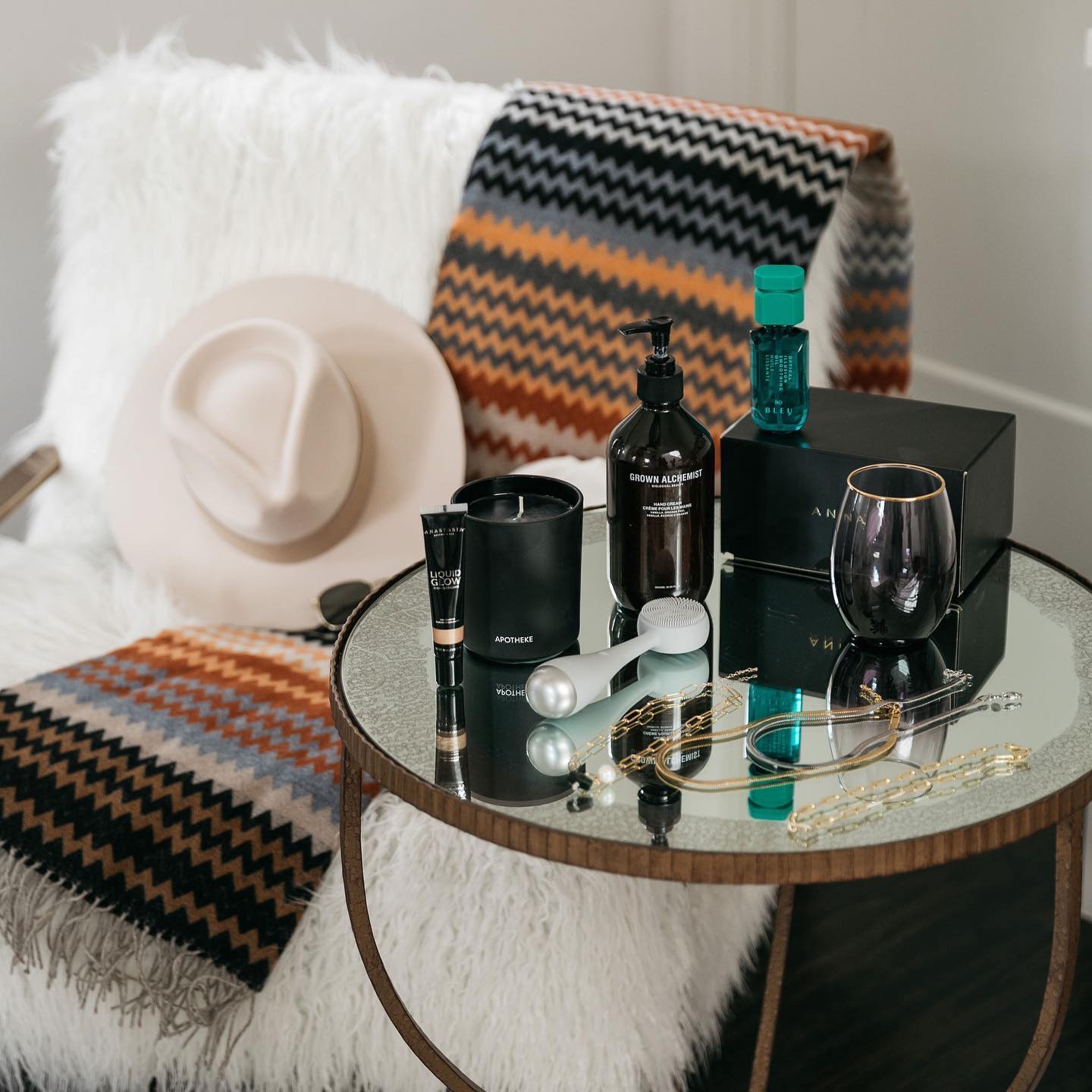 Are you constantly working and barely have time to treat yourself? Or you're looking for a lovely unprompted gift idea for a remarkable woman in your life? These are among the many reasons why we love subscription services. Whether you're a stay-at-home mom or you run a 9-5 job, subscription boxes for women allow you to celebrate yourself and your womanhood without any limits. 
There are several options of subscription box services for women that promote female empowerment and inclusivity. It provides a wide range of categories for pregnant moms, young adult women, seniors, teens, and more to express their femininity. The best brands also redefine the meaning of womanhood to include strength and courage. 
10 Subscription Boxes for Women
At the core, women's subscription boxes are specially curated to fit individual tastes and bring lovely goodies to your doorstep. The best subscription boxes depend on what type of service you want; from beauty boxes to clothing services, there are various options in the market to cater to different needs. Keep reading to discover your favorite subscription boxes below! 
1. BoxyCharm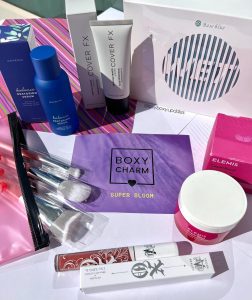 BoxyCharm pulls attention with its cheap subscription boxes for women that allow you to feel good about yourself. If you're a woman who loves makeup and wants to try on products from different brands, then BoxyCharm is right for you. It sends subscribers a monthly box filled with 4-5 makeup goodies tailored to individual needs. 
Founded by Joe Martin in 2013, BoxyCharm is a subscription service that appeals to all kinds of women who want to better understand and appreciate trends in the beauty industry. It also enables more accessibility to makeup products by providing a good value price point with its beauty box subscription. And the brand offers a choice of subscription options to suit your budget. 
In addition, BoxyCharm is a forward-thinking, relatable, and human-centered business that competes well with other subscription services in the market. Apart from offering cheap products, BoxyCharm stands out by giving customers more incentives, such as online makeup tutorials and blogs to help customers. In addition, it provides expert tips and tricks to help you get the most use out of your products. 
The items
For the BoxyCharm makeup subscription box, the brand gives an online questionnaire that inquires into your skin tone, hair, and lifestyle to enable you to customize your box. Every BoxyCharm box includes around 4-5 full-sized items, and you can choose one thing to go inside your box. The brand also ensures the best quality of products for its members. 
For a standard BoxyCharm Base box, the brand offers five full-sized products for makeup, skincare, and hair accessories with a retail value worth $175. In addition, the Base Box costs $27.99 per month, and sometimes the box may include items that total up to $200 with a variety of products for each month. You can also get the premium or luxe box for extra VIP treatment. 
2. Birchbox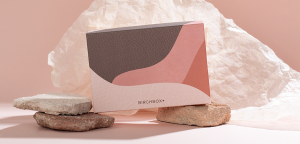 Birchbox subscribers enjoy an assortment of beauty, grooming, and lifestyle products to encourage simple personal care and prioritize personal time. It offers a wide selection of full-sized items from different brands, including hair, skin, and makeup products. In addition, the brand allows customers to express themselves through its cheap subscription boxes for women. 
It serves as a response to the current trend in the beauty industry where more women focus more on impressing others rather than taking care of themselves. Your Birchbox beauty boxes allow you to commit to a consistent personal care routine without worrying about the stress of shopping for the proper care products. Instead, the brand prioritizes the need to take care of yourself. 
In addition, it's a modern, fast-moving brand that offers a one-of-kind subscription service for its customers and promotes women's empowerment. The brand also focuses on quality products made with science-driven ingredients to protect your health and prevent any adverse effects. It also values sustainability and racial equity and supports women empowerment. 
Also, Birchbox subscription boxes include various beauty and grooming products from high-end brands. The box comprises deluxe mini beauty products from luxurious beauty and personal care brands. You can choose to add some full-sized products to your box. In addition, you can browse the website for different categories of grooming products. 
The Birchbox subscription comes with three payment options: monthly, 6-month, or 12-month plans. Every box consists of a variety of five to six sample makeup products based on your personalized beauty profile. Creating a profile makes it easier for the brand to know the products you prefer in your box curation. 
3. Atlas Coffee Club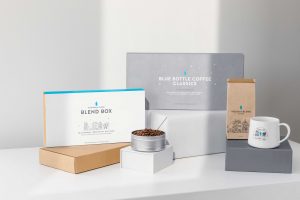 Atlas is an innovative subscription service that enables you to tour the world of coffee every month. It offers the best subscription boxes for women who are coffee enthusiasts and allows you to experience different fairtrade coffee every month. In addition, members of the Atlas Coffee Club enjoy exposure to different fairtrade coffee with a complete travel report on the coffee's origins. 
The premise behind Atlas coffee subscription service is that every cup of coffee takes you on a journey as you explore the world of coffee with every satisfying cup. It offers artisan coffee grown on some of the world's best micro-loft coffee plantations. Atlas selects notable productions of coffee from micro-lots in Ethiopia, Rwanda, the Congo, Costa Rica, and more. 
Every coffee Atlas delivers comes with a rich backstory with important details of its origins, such as the region it's from, flavor profile, and how to get the best brew. With every monthly delivery, you can tour the best coffee brews around the globe. The brand also has a strong fairtrade policy to ensure that every coffee is ethically-sourced. 
Atlas coffee subscription plan is straightforward. It allows members to customize their orders to get a greater volume of coffee. To start your subscription, you can choose between two or four weeks for the delivery frequency. You can also design your coffee subscription to match your preferred roast and grind. The standard coffee order is a 12-ounce bag of coffee. 
However, you can opt for a half-bag or four bags per order for your coffee subscription box. You can also choose between the light-medium or medium-dark roast or freestyle your order with the 'all roast types' option. Lastly, you can select either the pre-ground or whole-bean coffee option, depending on your preference. 
4. Curateur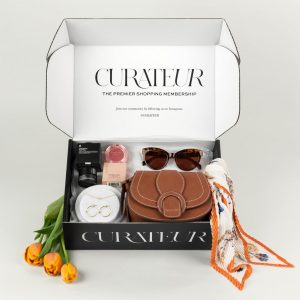 Curateur style box membership gives customers seasonal packages, including wellness and beauty items from various high-end, luxurious brands. It is one of the unique clothing subscription boxes for women ready to take their style to the next level. Since its conception, Curateur has worked to serve the woman-on-the-go with the best style pieces. 
Every seasonal box showcases luxury home decor, newly-released makeup products, and other fashion accessories that you can expect among VIP members of society. Curateur enables the everyday modern woman to access a lifestyle and tastes mainly represented by models, celebrities, and socialites. It also promises many perks and exclusive benefits for its members. 
Curateur seasonal style boxes present members with unique style and wellness goodies that meet modern women's needs. According to founder Rachel Zoe, the brand's mission is "to inspire and empower all women to live lives of style and glamour and be their confident selves." It also offers a website blog for customers to learn tips and tricks on elevating your style. 
Curateur subscription service gives members two exclusive subscription options: The Membership and The Curation. The membership program costs $9.99/month, enabling members to shop from the brand's specially-curated market called 'The Shoppe.' In addition, it offers discounted products where you can save 60% of your money whenever you shop. 
For the Curateur style box, the brand offers two options, namely the Star box & the Icon style box, including fashion, makeup, and decor accessories from high-end designer brands. Curateur delivers both boxes every season, and the Star box requires a quarterly payment of $100. However, the Icon Box gives you a $50 discount with an annual fee of $349. 
5. Ayla Beauty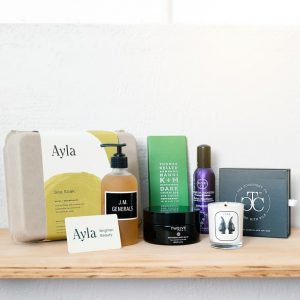 If you're looking for fun subscription boxes for women, you can opt for Ayla Beauty to add an extra spice to your monthly routine. Ayla Beauty is a company that specializes in therapeutic beauty products made by different brands worldwide. The subscription service enables customers to access non-toxic, effective skincare and beauty products. 
Ayla Beauty is among the leading companies in the healthy beauty industry. It seeks to provide customers with quality products and an excellent shopping experience. With the philosophy that natural beauty can be potent and safely formulated, Ayla allows you to access various clean beauty products. And it offers a wide selection of products in its physical and online shop. 
The brand is managed by experts who ensure a careful product vetting process to hand-pick only the best brands. Ayla Beauty also provides safe ingredients, ethical & sustainable production, and environmentally friendly packaging in all its products. Since its inception, it has gained media attention with press coverage in the New York Times, Wallpaper, and other media outlets. 
Additionally, Allure awarded Ayla Beauty as one of the world's best beauty shops. The Goop Style Guide to San Francisco has also famously featured this brand. All beauty and makeup enthusiasts agree that Ayla Beauty offers the best variety of skincare treatments, including beauty soaps, face creams, masks, and mists.
6. Annie's Kit Review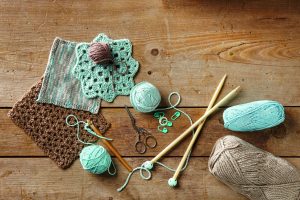 Annie's Kit is a platform that encourages its members to try different crafts, including crocheting, woodworking, card making, and beading at different skill levels. This craft subscription service has been featured in USA Today, NY Metro Parents, Refinery 29, and more media outlets. 
Initially, Annie's Kit started a craft line where customers could shop all kinds of craft supplies for different projects. It is very famous among crafters and boasts a large following with thousands of subscribers from various countries worldwide. The brand offers an expansive range of craft supplies and training to help subscribers learn different activities. 
Annie's Kit club consists of 17 crafting clubs offering different crafting lessons at varying skill levels depending on the subscriber's knowledge. These crafting clubs are namely, Young Woodworkers Kit Club, Love to Crochet Kit Club, Genius Box Club, Card Makers Club, and more.
It designs the club programs to suit the various needs of members based on age and experience. The Annie's Kit club subscription box also contains all the required supplies for every craft project. So if you're looking for creative, fun subscription boxes for women, you sign up for Annie's Kit Club and get your unique supplies every month. 
7. Snow Teeth Whitening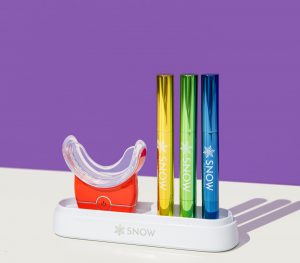 Have you heard of makeup, food, and clothing subscription boxes – but have you ever gotten your teeth whitening supplies delivered directly to your doorstep? Enter Snow Teeth Whitening to present an exciting teeth whitening platform where customers get supplies and advice to encourage a cleaner, brighter teeth color. 
Teeth whitening treatments enable you to ensure your pearly whites remain unstained and uncolored despite your daily diet and lifestyle choices. For many, it offers a budget-friendly alternative to standard teeth whitening sessions at your dentist's practice. 
Additionally, Snow's treatments are safe, easy to use, free of harsh chemicals, and perfect for at-home use. It offers only FDA-approved products with treatments recommended by highly-skilled dentists. Snow is also a charitable organization. It donates a portion of its proceeds to enable underprivileged kids to access dental treatments. 
Meanwhile, Snow offers a simple application process combining whitening serum & LED to reduce the appearance of stains and avoid new stains. The serum contains bleaching agents like hydrogen and carbamide peroxide, which help fade away the stains on your teeth. In addition, Snow Teeth Whitening delivers a monthly kit box for your dental care at different costs. 
8. Stitch Fix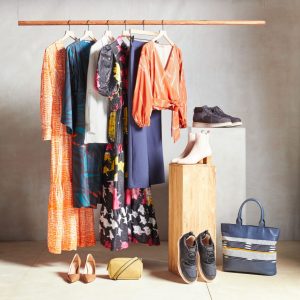 Stitch Fix offers clothing subscription boxes for women specifically curated to your taste, needs, and personal aesthetics. Suppose you have a busy work schedule and struggle with creating elevated outfits that represent your personality and suit your lifestyle. It is a styling service that celebrates your styling identity with high-quality products. 
The brand caters to the personalized styling needs of women across the country. It provides various clothing designs to fit your sense of style. Also, the Stitch Fix network consists of a team of expert stylists who study your style profile to cater to your styling needs effectively. It prides itself in being a socially responsible organization that celebrates social impact. 
It values sustainability and adopts innovative, eco-friendly practices to create an excellent example for similar services in the industry. Stitch Fix offers an assortment of women's clothing items and accessories to encourage you to express your identity with exclusive clothing confidently. In addition, the brand provides inclusive designs to fit different women, including expecting mothers. 
To be part of the Stitch Fix subscription, you have first to take an online quiz that examines your fashion and styling habits to curate your personalized boxes. It welcomes women of all gender identities, shapes, and sizes with its satisfying style boxes. The Stitch Fix style box comes with five clothing items with a choice to select any items you like, all for a styling fee of $20.
9. Ipsy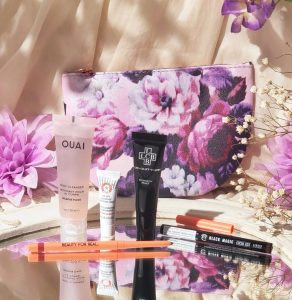 Ipsy delivers specialized makeup subscription boxes to subscribers containing makeup products that allow you to express your inner beauty and unique style. To sign up for an Ipsy subscription, you have to take the beauty quiz, which creates your profile and your customized beauty box. The brand also allows customers to choose what goes in their boxes and add-in items. 
The Ipsy Glam Bag consists of five to six high-quality makeup product samples with a total value of $50 for $13 per month. It also offers online tutorials that teach members how to apply and blend makeup products. With the Ipsy makeup subscription service, you will discover a wide selection of products from different brands to help you achieve your beauty and makeup goals. 
10. Fabletics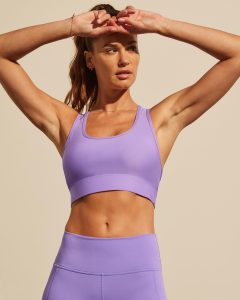 Fabletics is a monthly subscription fitness brand that supplies its members with high-performance clothes that enables you to achieve your fitness goals. In addition, it allows its members to purchase different activewear products at exclusive, affordable half-prices. As a result, the brand has gotten press coverage as one of the women's best clothing subscription boxes. 
At Fabletics, customers can choose from a wide selection of coordinated outfits that guarantee great style, fit, and functionality, giving you its latest every month. The clothing line features leggings, sports bras, and workout gear that you can effectively rock outside the gym. Every month include all the workout clothes you need for different types of activities. 
In addition, the Fabletics VIP membership offers members exclusive benefits to shop its sports bar and leggings at low-budget prices. It provides neutral, bold colors and size-inclusive clothing to fit all body types. The brand also gave a short online quiz to know your fitness goals. Fabletics membership box monthly renewal also costs $49.95. 
Best Subscription Boxes for Women: Editor's Verdict 
Whether you're trying to commit to a skincare regimen, try out more makeup products or elevate your style, subscription boxes give you more opportunities to discover new favorite products. The best subscription boxes for women are specially-curated and hand-picked to meet the user's specific needs. With our recommendations, you can try out any services to cater to your individualized needs. 
Check out more of our reviews of beauty brands such as Hairstory, Ciate London, Lume, and Freck Beauty.