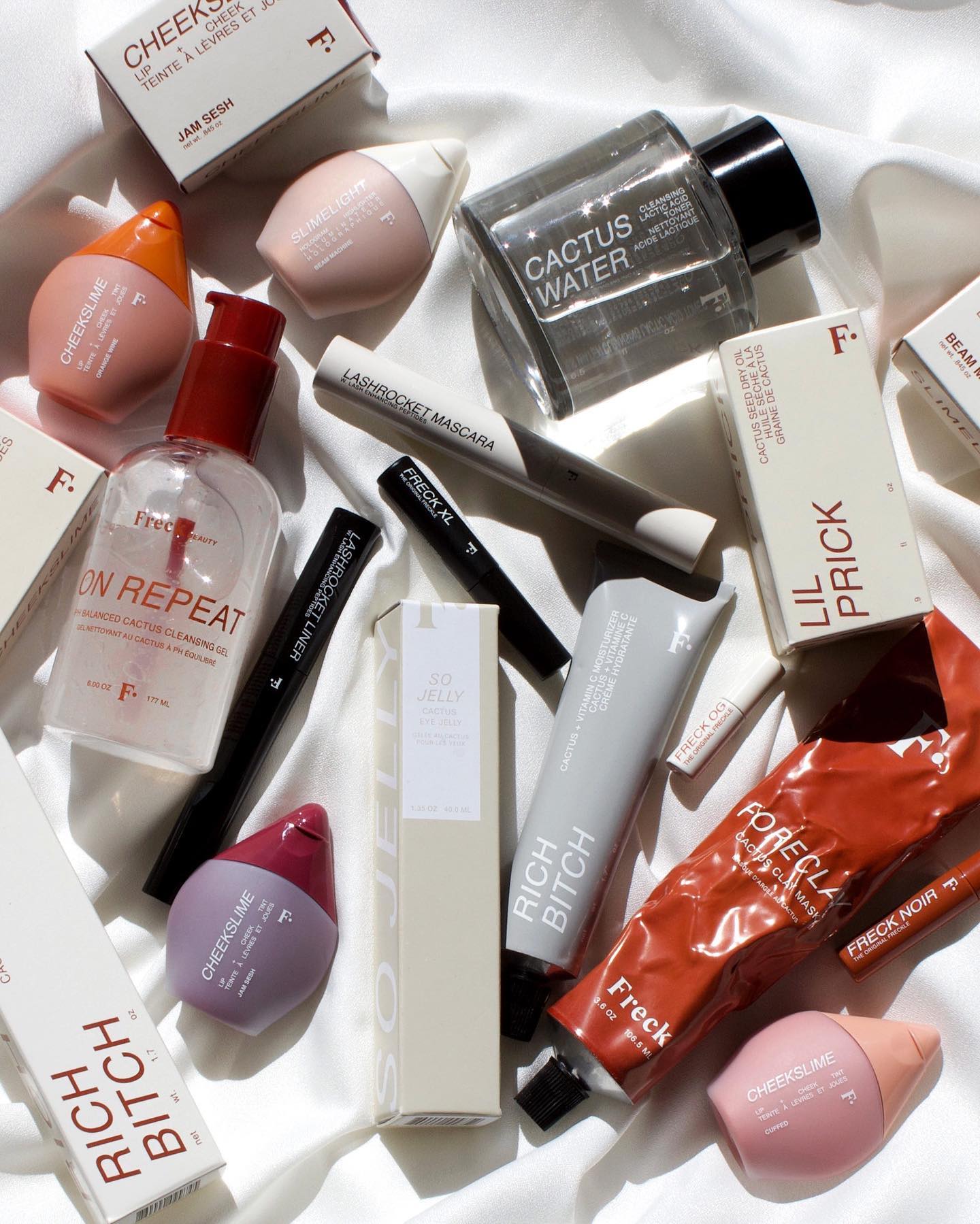 The skin absorbs everything it's exposed to; 60% of what we expose to our skins is absorbed into the bloodstream. Therefore, we need to be vigilant with the skin products we use by ensuring we choose safe and clean products. Freck Beauty offers clean makeup products that consider human and environmental health. They are formulated with nourishing ingredients and do not contain harmful ingredients like paraben or phthalates. Here, we'll look at the ins and outs of this makeup brand, including Freck Beauty reviews, its bestsellers, discounts, and much more to help you determine if their makeup products are worth purchasing.
About Freck Beauty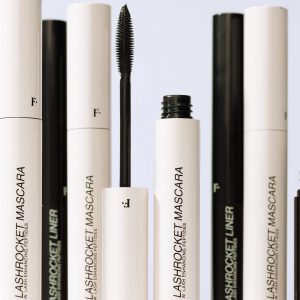 Freck Beauty was founded by Remi Brixton when she couldn't find a bold beauty for her flair for the perfect faux freckles. She decided to launch Freck Yourself with the first freckle makeup in the world in 2015 on Kickstarter.
Initially, the campaign did not succeed as expected, but Brixton did not give up. In 2017, she rebranded the company to Freck Beauty and relaunched it, with Freck OG, the first freckle pen, exploding on Tik Tok. 
The brand now offers clean beauty products like cleansers, the Freck cheek slime, and more. Freck's products are known for being full of attitude, great for people who don't care about traditional beauty rules.
The beauty line is inspired by Brixton's vision and the diverse and vibrant Los Angeles, CA, where the company is located. The brand is all about inclusivity and embracing the diversity of the people. They passionately support LGBTTQQIAAP rights, and their social media platforms and website often highlights BIPOC content creators. In 2020 the brand donated over $17K to Black Lives Matter.
The brand boasts a cult following on social media platforms, with 118K followers on Instagram; this shows that the company has successfully disrupted the beauty industry by changing the norms of the beauty world.
Freck has partnered with great influencers like Bretman Rock, who has 18.3 million followers on Instagram. The company has also earned features from reputable media outlets, including Byrdie, Glamour, and Forbes. 
Before we examine Freck Beauty reviews from customers to help you get a clear picture of this makeup brand, let's look at its pros and cons.
Pros
It is a queer-owned company that supports black lives matter and LGBTTQQIAAP

They offer a wide variety of products, including makeup for all skin tones.

The company offers clean skincare products like cleansers, and its products are vegan, cruelty-free, and Leaping Bunny certified

The products are free of harmful substances like paraben, gluten, and phthalate

Customers can pay through installments via Afterpay, and there are many positive reviews from customers.

Free returns for all US orders and US customers enjoy free shipping on orders worth over $50
Cons
International shipping is only available in Australia, Canada, and Europe

Several customers complained about the price and size of their products

A short return window period
Freck Beauty Products Review
Freck Beauty products are Leaping Bunny certified products, and they are created to promote creatives rather than clones. The company has won the hearts of many people in the beauty industry as it promotes diversity and inclusivity through its products. Their products are also suitable for all skin tones.
The company has a wide range of makeup and skincare products designed to help users embrace themselves and stand out from the crowd. Keeping this in mind, let's take a look at the brand's best-selling products.
Freck Beauty the Frecks
Some people naturally have freckles on their faces, but most have to use makeup to achieve the same look. The Freck XL and The Freck Noir are the world's first freckle cosmetics, bigger and better. They are 2.5 times bigger than the original. 
These freckle pens give you buildable freckles that look natural and are long-lasting in minutes. The Freckle Xl is suitable for all skin tones. It looks better on darker skin tones when left to develop for some time before taping.
The Freck Noir allows you to achieve freckles in a deeper and cooler tone; it is specifically designed for mild and dark skin tones. Both products give a realistic appearance of freckles that last all day. Applying these products is a breeze, and it will not take you long before you get the darkness and shape you desire. You can get the freckles for only $50. Customers can enjoy a 15% discount on this product if they subscribe to Freck Beauty.
Freck Beauty Best of Freck Duo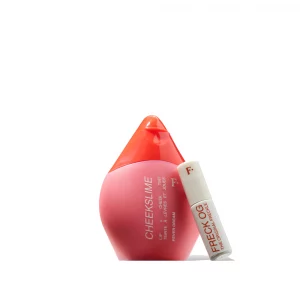 The Freck Beauty Best of Freck Duo includes the Freck OG and the Cheekslime. The Freck OG is the world's first freckle cosmetic that provides long-lasting buildable and realistic faux freckles. 
It is pretty easy to apply the freckles. Cluster dots lightly dipping the brush often. Then you can copy and paste the freckles by tapping them out. To ensure a natural look, leave lots of space between each tap. The Freckle OG is formulated to work for all skin tones; when the formula sits for a while, the color develops to match your skin tone. 
The Cheekslime offers a buildable formula designed to deliver a wash color to your complexion. This Freck Beauty Blush is available in two in two shades: the fielding, which is an orangey-red, and the cuffed, a rosy nude. Moreover, the texture of the Cheekslime resembles the traditional blush that melts into your skin and can be applied using your fingers or a brush. 
The Cheekslime is a must-have, as it has become a staple for most people. You can get the Best Freck Duo for $25.
Freck Beauty Freck Lashrocket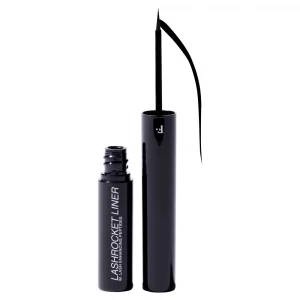 Freck Beauty has revolutionized the lash care industry by introducing the innovative Lashrocket Liner. The liner is infused with lash serum benefits to ensure you look good and your lashes are also well taken care of.
Firstly, the liner emphasizes your lashes and makes them appear longer and fuller, and you will feel stronger in under 30 days. Secondly, if you have been juggling between lash-enhancing serums and your eyeliners and mascaras, you should try Freck's Lashrocket: It combines the two products without losing performance.
It is almost impossible to apply lash serums before eye makeup, as you have to let the formula completely dry first. Freck decided to solve this problem by creating the Lashrocket infused with lash serums. It took years to develop the innovative formula, but the company was determined to create a liner that made lashes healthier, stronger, and longer.
 It is easy to use, and all you need to do is ensure you get as close to your lash line as possible for great results. For only $24, this clean, cruel-free, and vegan Lash Rocket liner could be yours.
Freck Beauty on Repeat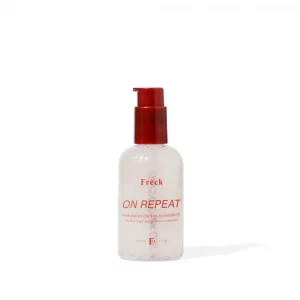 A cleanser is one of the essential products in your skincare routine. Therefore, it's crucial to choose the right cleaning products. Low-quality harsh cleansers can strip the skin of essential lipids and oils, leaving your skin flaky and dry. On the other hand, a mild cleanser may not get the job done at all. 
Gel-based cleansers are one of the best in eliminating surface oils and acne-causing bacteria by deeply cleansing your skin. They may be a bit harsh for drier skins but are perfect for oily skins to remove excess oils, leaving the skin looking radiant and fresh.
The Freck Beauty On Repeat PH balanced cactus cleansing gel is among the best cleaners on the market. This gentle gel cleanser has a calming effect and quickly works in cleansing your skin. It is formulated with plant extracts to remove all traces of impurities, makeup, and dirt from the skin. It can also remove dead skin cells, prevent loss of moisture and nourish the skin. Achieve radiant, healthy-looking skin with the cactus cleansing oil for $32.
Freck Beauty Reviews from Customers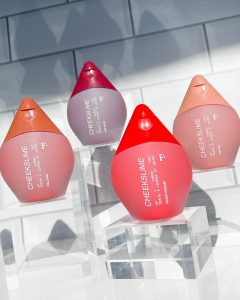 We could not end this Freck Beauty review without analyzing what the customers think about the brand's product. We gathered several honest Freck Beauty reviews from the brand site and Amazon.
On Amazon, Freck was given 3.7 out of 5 stars from over 100 reviews. We also checked Beauty Bay, where the brand scored 3.6/5 stars from over 200 reviews.
Some customers praised how the Eyeshadow and the eyeliner were very freckled on their faces. One customer said the eyeliner appeared so natural, and they did not have to apply several layers to be visible. With only one application, they could quickly note the difference. The review ended with a rating of 10/10.
Another customer put a disclaimer on the eyeliner that the size should not turn you off since the product was worth it. She praised the product and stated it brought a bold and subtle look to fair and darker skin tones.
We came across a negative review from a customer who was not comfortable with the size of the products. They stated that the size did not match the price, and they did not see value for their money. She felt that getting such a bottle for over $20 was very expensive.
Popular Alternatives to Freck Beauty
Further customer reviews
On the company's website, we gathered a lot of positive reviews across its product line. Several reviews stood out about Freck's beauty product. They include:
The products are effective, long-wearing, and pigmented

They create a realistic and give a natural look

The ingredients used are of high quality

They are compatible with skin tone
Freck's most popular product, the Freck OG, earned a rating of 4.5/5 stars from more than 700 reviews. From the summary of all the data, 89% of customers stated that they would use it repeatedly and still recommend it to anyone.
The site also had some negative feedback from customers despite the positive reviews. One customer started by praising how the product was excellent, but its price is where she was disappointed. She wanted the brand to consider its prices. She also said that for such a quantity of product, she was willing to spend $5. 
Generally, the positive Freck Freckle makeup reviews outnumbered the negative ones, indicating that their products are worthwhile. That means if you are looking for a brand that offers effective and high-quality skincare products, Freck Beauty is the ideal place.
Sign Up for Freck Beauty
If you want to become part of the Freck Beauty family, visit their website and go to log in. Since you don't have an account, you will have to create one by providing your details and creating a strong password. After you have finished their straightforward registration process, you will enjoy all the deals the brand offers, and you will be among the first people to get notifications of new skincare products, promotions, and discounts.
Where to Buy
If you are interested in buying Freck's products, head to the brand's official website FreckBeauty.com, where you will find all their collections. You can also find their products from nearby retailers. Alternatively, you can go to the brand's store section on their site. Here, the options include Beauty Bay, Freck Beauty Sephora, Urban Outfitters, Revolve, Nordstrom, and Amazon. 
Shipping and Return Policy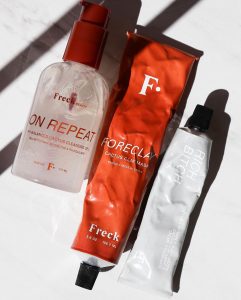 This review found out that Freck only ships to Europe, Australia, and Canada. For orders above $50, they offer free shipping. For international shipping, the cost is calculated at the end of checkout. International orders take 7-14 days, while local shipping takes 3-5 days before they arrive. One can track their orders using the tracking information sent via their email. Also, any extra tax charges are up to the customer.
The brand allows you to return unsatisfying products within 14 days after purchase. Freck only allows returns on products directly bought from the brand's website, and they should be in the original form that they were bought in. send your return request to [email protected] to start your process. For more information on the international return process, visit the brand's website. 
Promotions & Discounts
The brand offers a 20% off after subscribing to their email. There is no active Freck Beauty coupon or promo code at the time of this review. To be updated on any sales that the company offers, you might want to sign up for their newsletter.
Contact Freck 
If you have any inquiries about the brand that we did not cover in this Freck review, or if you want to place your order and don't know the details, you can contact Freck's customer care service through the following methods:
Their online form on their website FreckBeauty.com

Phone call/ text via 213-632-6977

Sending an email to [email protected] 
Freck Beauty Reviews: Editors' Verdict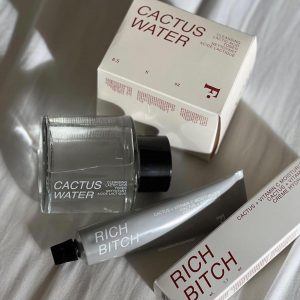 After checking Freck Beauty reviews, we conclude that this makeup brand is worth checking out. Their products are designed with innovativeness and contain a comprehensive product line that, as a user of this product, you will not miss something to work with on your face.
Also, the brand accommodates all individuals, including LGBTQA+ and BIPOC individuals.
Some of the outstanding features that make freckle products quite recommendable are: the product is cruelty-free and vegan and includes cleaner product ingredients. Customers can pay in installments via Afterpay.
Despite the recommendable positive feedback, the brand also accepts and acknowledges all the complaints. Despite the small size of their Freck OG, the brand still boasts that the product can still sustain you longer than you would expect. They even assure you that if the product is used well, it can serve you for 6-7 months. Furthermore, Freck also addresses the price issue in that the price is determined by the quality of the ingredients used, and as always, skincare is never cheap. They need to be ready to invest a little extra coin to look good.
Are you looking for other beauty brands? Check out Maya Chia, Gladskin, Freck Beauty, and Farmacy Beauty.
Freck Beauty FAQ
Is Freck waterproof?
No, Freck only allows you to stay rocking the whole day. They are long worn in that they allow you to work out in them and still be intact, but they may evaporate at some point. You cannot swim in them; they will be washed off.
Is Freck like Henna?
Despite Henna being the 1st idea when coming up with Freck, Freck is not Henna. Henna did not go so well with the skin, for it left users with too many red skins and still could not bring out the results that Freck OG does. With zero alcohol Freck only serves one a day.
Is Freck cruelty-free?
Yes, Freck as a brand cares about humanity, and they don't allow any tests on animals. All their products are paraben-free, vegan, phthalate-free, gluten-free, and alcohol-free.
How long will one Freck last?
Freck lasts, depending on your individual use. Freck OG can serve you for at least 3-4 months on frequent use, while XL and Noir will serve you for 6-8 months.
Does Freck come in other colors?
Yes, Freck is available in two different shades: the Xl and OG. They are ideal for individuals with light or medium skin tones. For the mid to dark tone, Freck Noir is for them. Both products give a pigment payoff since the brand is known for simplicity and ease.