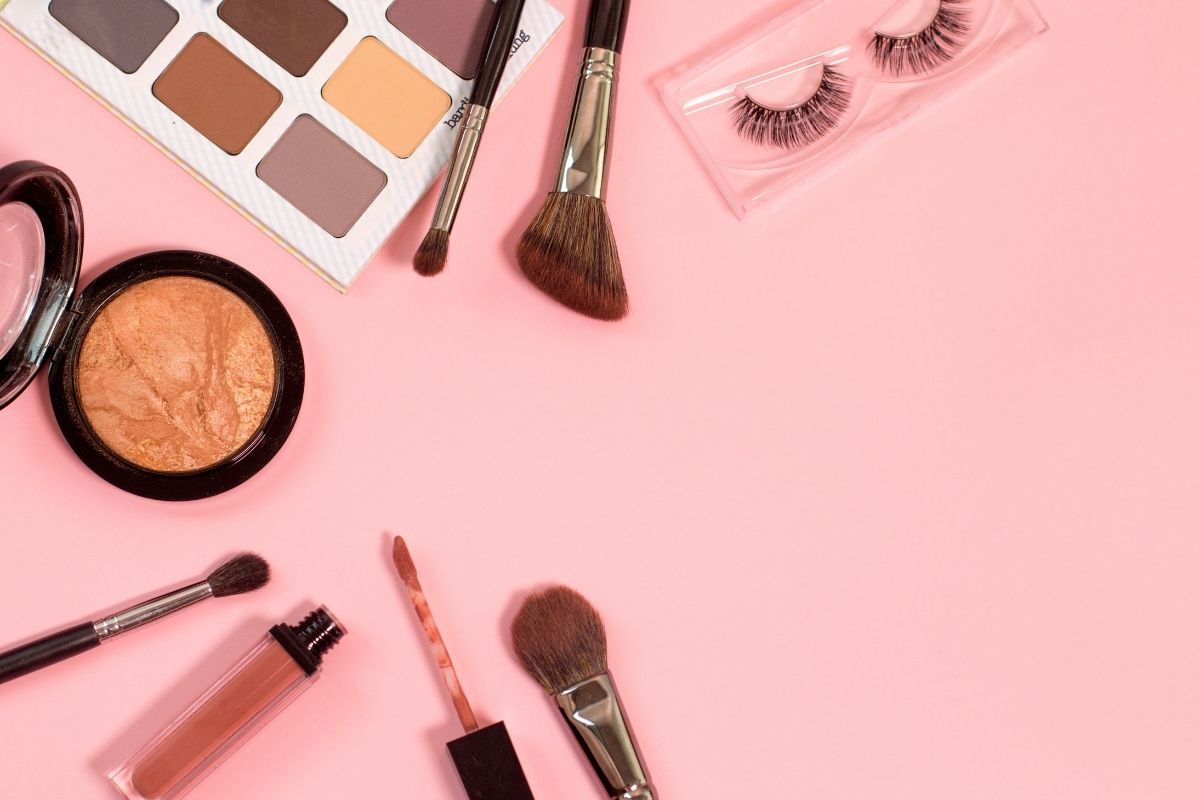 You've come to the right place if you love wearing makeup or just starting your makeup journey. We have recommended this list of the best makeup brands to ensure that you'll have a good experience working with different products. The makeup industry is a very wide niche, and it welcomes new upcoming brands every day.
But, when discussing makeup, quality makes all the difference. Your fave products should be long-lasting, gentle on your skin, and look good. Instead, many shady brands compromise quality for cheaper and harsher ingredients that can affect your health. Luckily, the industry is filled with top brands that won't disappoint you regarding price and quality.
20 Trending Makeup Brands
Many brands offer an inclusive range of products for all skin tones and skin types. The market contains a wide selection of brands, from vegan and sustainable to organic and natural makeup companies committed to making safe and eco-friendly products for all categories. Our list covers the top brands worldwide with OG brands that have been in the game for decades. Whether you're a professional MUA or a self-taught artist, keep reading to discover familiar and unfamiliar makeup companies. Here's more below!
1. Anastasia Beverly Hills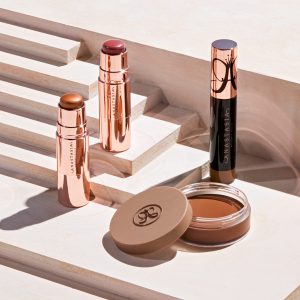 Anastasia Soare is a world-renowned beauty professional that revolutionized the industry with the iconic brow shaping technique. The Golden Ratio method involves shaping your eyebrow according to your bone structure. It became popularized in 1990 and has since changed the concept of eyebrow shaping as we know it.
Her vision became stronger as she opened her own company, Anastasia Beverly Hills, creating brow products and different ranges of makeup tools beloved by makeup artists and customers worldwide. One of her all-time favourite products is the Brow Wizz pencil which remains iconic even after many years.
The ABH Brow Wizz eyebrow pencil is ultra-slim and retractable, and it allows you to draw thin lines that form the shape of your eyebrows. It consists of a wax formula that helps to keep the product in place and blends perfectly into your skin to give it a natural shape. While many companies try to mimic this product, ABH promises the best quality ensuring 12 different shades for all skin tones.
More Anastasia Beverly Hills products categories include foundation, mascara, highlighter, lipstick sets, bronzer, and eyeshadow palettes. As one of the best makeup brands, it offers a variety of products to help you achieve any look, from simple everyday wear to amazing night glam. Overall, it's a respectable makeup brand with affordable prices.
2. Covergirl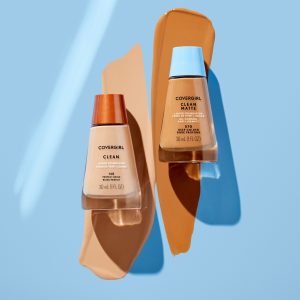 If you're a makeup lover, you'll understand how easy it is to run out of money after shopping for a few products. But, Covergirl is among the few cheap makeup brands that let you stock up on products without worrying too much about the prices. After about 61 years in the makeup game, Covergirl is a household name with drug and beauty store products.
Covergirl gained popularity after it launched a line of medicated cosmetics, being the brainchild of the Noxzema Chemical Company of Baltimore. It introduced a range of liquid and powder foundations made with active chemicals that offer skin care benefits in a makeup product. The brand is celebrated for its innovative products with a long line of firsts.
It introduced the first woman of color and male spokesmodels in the cosmetics industry. Also, it's known for having popularized the contour technique as far back as the early 60s. With a strong reputation that precedes itself, Covergirl products are trustworthy, and customers are pleased with their products as they were at their beginnings in the early 60s and 70s.
Covergirl offers high-quality products and delivers an extensive cosmetics line that customers will love forever. The brand offers a wide range of skin tone options for its liquid and powder foundations, concealers, and lipstick shades. Also, its makeup collection includes water-resistant mascara, lash & brow serum, BB cream, and more. It also has a Leaping Bunny certification from Cruelty-Free International.
3. Morphe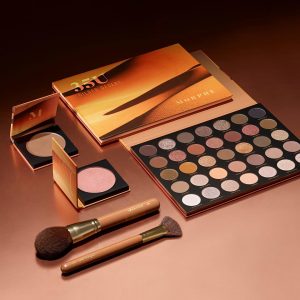 In 2016, Chris & Linda Tawil introduced Morphe as a high-end makeup brand that provides a wide selection of "killer makeup that wouldn't kill your wallet." It is among the most reliable and popular makeup brands that provide a wide range of products and tools for affordable rates.
While Morphe initially started with makeup brushes, it expanded to introduce big eyeshadow palettes lacking in the market. The Morphe 35 color eyeshadow palettes were game-changing and brought the brand into the public limelight. As the years passed, Morphe continued to provide more products with collaborations with famous makeup artists and influencers.
Despite the heavy competition in the makeup business, the brand releases makeup, skincare, and various makeup tools. However, the brand's makeup brushes remain a high selling point for customers. Morphe brushes are the right tools you need to improve your makeup skills, and they promote light, even tone application.
For instance, the Morphe eyeliner brush is a bestseller, and it serves as the best tool to achieve a perfect cat-eye. It creates easy hair-like strokes and is used by professional and amateur artists. With the M158 and Morphe spoolie brush, you can also achieve the best eyebrow contour.
4. Elf Cosmetics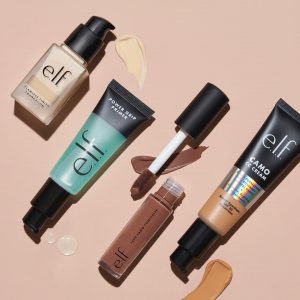 Elf Cosmetics debunks the myth that you can have clean, ethical cosmetic products without having to break the bank. This brand introduces game-changing formulas with high-quality ingredients while committing to ethical standards. It initially started with an e-commerce platform, and now Elf Cosmetics is available worldwide.
Meanwhile, it is among the best clean makeup brands using only clean and ethically-sourced ingredients. The company is 100% vegan and cruelty-free, and it excludes harmful substances like phthalates, parabens, and sulfates. Elf Cosmetics partners with the best ethical factories and combines its production process with clinic tests before selling products.
Elf Cosmetics aims to offer high-quality alternative makeup products at a competitive price. All the brand's products retail between $3 & $28. It is one of the popular drugstore makeup brands with products accessible to customers across the US. The makeup brand offers eye, Lip, and face products. Every product excludes toxic chemicals that are bad for you and your skin.
Although it initially launched with 13 products, it has grown into a major establishment with an extensive range of makeup products, from foundations, lipsticks, and eyeshadows to makeup brushes. Elf Cosmetics also offers a skincare catalog, including moisturizers and face masks to help you look your best. It's also committed to social responsibility and donates to the It Gets Better Project and Black Lives Matter organizations.
5. bareMinerals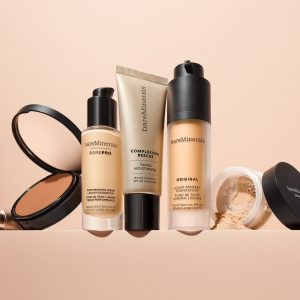 bareMinerals is a globally-recognized, award-winning brand that offers quality makeup products that address skincare concerns. It is well known for providing high-end mineral-based products free of harsh chemicals and preservatives. And it was ahead of its time in providing safe and healthy non-toxic products, which was still uncommon in 1995.
In addition, bareMinerals is among the first makeup companies to create a mineral-based foundation through the signature Original Loose Powder Foundation. The foundation consists of five mineral ingredients. It offers skin-repair benefits and flawless coverage to match your skin tone.
bareMineral products are sensational and introduce healthier alternatives in the makeup and skincare industry. It offers 19 award-winning products appearing on media outlets like Beauty Bible, Glamour, and Allure.
For instance, the owner Leslie Blodgett hosts seminars where women can learn useful makeup and skincare tips, such as getting the desired complexion. As one of the best makeup brands, bareMinerals values inclusivity by providing its foundation in 30 shade varieties to match different skin tones.
6. KVD Vegan Beauty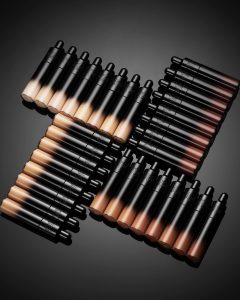 Celebrity tattooist Kat Von D opened KVD Vegan Beauty in 2008 to introduce a tattoo-inspired makeup line. KVD beauty immediately gained media attention due to Kat's TV exposure. It continued to evolve into a major beauty line. The brand initially started with a limited line of products inspired by Kat's love for pink and tattoo artistry.
KVD is now a household name for beauty press with Good Housekeeping, Insider, and Glamour features. It caters to people who appreciate a daring, bold look and those who want a more low-key appearance. Years after its conception, KVD Vegan Beauty has formulated its products to be 100% cruelty-free and vegan, promoting green beauty spaces.
The brand offers edgy, high-quality ingredients and rich, long-lasting color pigments to create an amazing look. It offers a wide range of color shades to suit all skin types. Also, KVD Vegan Beauty inspires other vegan makeup brands in the industry with a product line that is completely green and sustainable.
In addition, the brand's product line includes a selection of products such as foundation swatches, eye shadow palettes, tattoo eyeliner, foundation balm, and more products. Among the KVD beauty bestsellers is the True Portrait Foundation Swatches. It offers natural medium coverage, and it comes in 40 shades to match your skin tone.
7. Fenty Beauty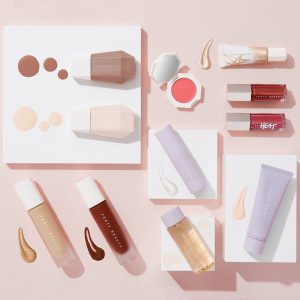 Fenty Beauty is the brainchild of famous music artist turned business mogul Rihanna. After deciding to take a break from music, Rihanna launched Fenty beauty in 2017 with the vision to provide inclusive makeup products available for all skin tones and shades. As she openly declares, her idea of makeup is "makeup is there for you to have fun with.
Since its opening, Fenty Beauty has gained great fame as one of the best black-owned makeup brands. It caters to everyone offering more shades than many mainstream brands with high-quality products at affordable prices. It offered a limited line of foundation, face primer, and gloss bomb at its initial release. Still, it has since grown to offer a wide selection of makeup products.
Fenty beauty's success also led to the creation of Fenty Skin which launched in 2020 with three clean, vegan and cruelty-free skincare products. The brand offers many fun makeup products such as eye shadow, foundation, lip liner, and more in various shades that let you try on different fabulous makeup looks.
Moreover, the Fenty Beauty lip glosses and lip plumper are customer favorites. Some of the brand's lip glosses are Allure and Glamour award winners. The lipglosses are usually available in 7 different shades with non-sticky soothing and hydrating benefits. Fenty Beauty also offers makeup products in universal shades that fit every skin color.
8. Cover FX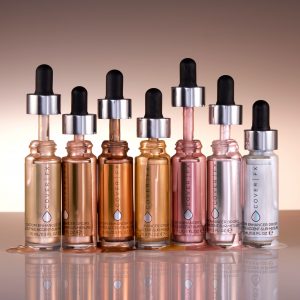 Victor Casale and Lee Graff opened Cover FX intending to create safe cosmetics for people with different sensitive skin conditions. Lee is an experienced corrective makeup specialist who worked hard to find skin-friendly ingredients for all the brand's cosmetic products. The company has received multiple awards for offering the best quality vegan products.
Cover FX promotes high-quality cosmetics products accessible to all kinds of people. It is widely known for providing inclusive products and is dedicated to charitable activities. The brand is a family-owned business that commits to the principles of innovation, accessibility, and quality. It works with a team of dermatologists to ensure that its products are safe for all skin types.
In addition, Cover FX offers an award-winning product line with many awards, such as the 2019 Harper Bazaar Editor Choice prize for Best Vegan Makeup Products. Since its inception, Cover FX has also featured in popular beauty media like Glossy, Vogue, Allure Magazine, and Refinery 29. It offers an extensive product line complete with foundation, highlighters, primer, and bronzer in different shades for all skin tones.
9. Rare Beauty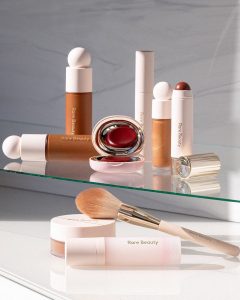 Rare Beauty stands to offer more beauty products that unmask your natural features, revealing your inner beauty. It was founded by Selena Gomez, a seasoned singer, songwriter, and actress with a successful career spanning several years. She launched Rare Beauty with the idea of helping people discover their inner beauty and enjoy using makeup.
The brand was initially a 10-product line to change the narrative of using beauty products to hide imperfections rather than highlighting your natural beauty. Rare Beauty foundation & concealer are available in 48 shades to make everyone feel their best self. Rare Impact also intends to raise $100 million over ten years and donates 1% of all sales to increase mental health services.
In addition, the original product lineup includes
Liquid Touch Weightless Foundation and Liquid Touch Brightening Concealer,
Always An Optimist Illuminating Primer,
Always An Optimist 4-in-1 Mist,
Blot & Glow Touch-Up Kit,
Perfect Strokes Matte Liquid Liner
With Gratitude Dewy Lip Balm
Lip Souffle Matte Lip Cream
Positive Light Liquid Luminizer
Soft Pinch Liquid Blush
Brow Harmony Pencil & Gel
Competing with the best makeup brands, its products consist of a high-quality, weightless formula with skin-friendly ingredients.
10. Benefit Cosmetics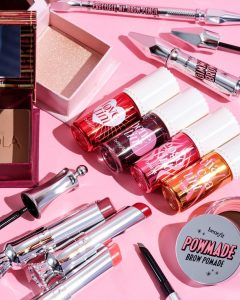 Benefit Cosmetics emerged in 1990 from a small beauty and makeup store called "Face Place." It is among the best makeup brands founded by twin models and makeup artists Jane and Jean Ford, who wanted to create a feel-good business that builds laughter and confidence in every woman. It first launched the 'Rose Tint' (now, 'benetint') in the early 80s and has grown into a major global brand.
All Benefit Cosmetics products are widely available, with a wide range of products available in over 50 countries and several locations. It sells a range of cosmetics products for the eyes, brows, lips, and face categories. The brand also offers makeup services such as waxing, makeup application, and virtual consultations to help you achieve the perfect look.
The Benefit Cosmetics mascara is among the brand's bestseller products. It also comes with a custom domed-tip brush that gives your lashes a better definition and adds more flair without causing any lumps. Another customer favorite is the Benefits Cosmetics Professional Primer, which offers both makeup and skincare benefits.
11. Wander Beauty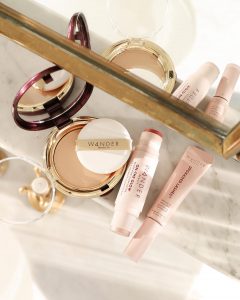 Wander Beauty offers useful beauty products that let you maintain a beauty regimen no matter how busy your schedule is. It offers a range of simple cosmetic products and creates a perfect on-the-go look. The company partners with celebs like Sarah Jessica Parker and Emma Roberts, who are among the brand's large fan base.
In addition, the Wander Beauty Instagram account also connects users with useful tips and tricks on how to use different makeup products. It also gives shade matching tips showcasing different models with various skin tones. The brand also creates safe, non-toxic products, excluding parabens, mineral oils, and synthetic fragrances that can irritate your skin.
Wander Beauty also promotes sustainability with its product packaging. It offers a comprehensive range of makeup products that perform multiple functions. It is one of the popular makeup brands for moms and people with busy lifestyles. The company also offers a high-quality product line, including foundation, eye masks, mascara, lip oils, etc.
12. Charlotte Tilbury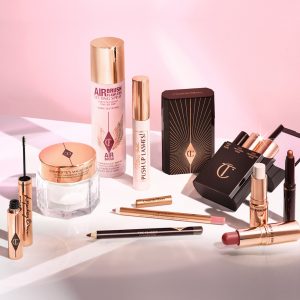 Charlotte Tilbury focuses on creating quality makeup and skincare products suitable for everyone. It is a transformative makeup company founded by Charlotte Tilbury. She has famously worked with big/selling brands like MAC, Burberry, Helena, and more. She is an award-winning makeup director who created her own makeup company in 2013.
The company is famous for providing high-quality, matte, glowing, and shimmery makeup for women to achieve different makeup looks. It works with a mission to provide makeup for all kinds of people, no matter their ages and skin tones. Also, it uses clean, cruelty-free formulas, excluding toxic and harsh ingredients that can cause skin damage.
Meanwhile, the Charlotte Tilbury makeup line includes various liquids, powders, and makeup formulas with foundation, concealers, eye shadows, blush, and more. The brand also offers skincare products such as face creams and serum to give a smooth look whether or not you're wearing makeup. It's highly regarded as one of the best makeup brands with affordable prices.
13. Kylie Cosmetics
Kylie Jenner opened her makeup brand in 2015 to allow women to feel more confident and gorgeous as they go about their various lives. It has a reputation as one of the most popular makeup brands used worldwide. The brand initially started as 'Kylie Lip Kits,' providing a lip product range with three distinct shades of lipsticks and matching lip liners.
Shortly after, it introduced the Kyshadow eyeshadow palette containing nine shades of neutral and bronze pigments. The brand had expanded into a major beauty company with a large product selection for the face, eyes, and lips. Kylie Cosmetics products are 100% cruelty-free and vegan.
It commits to eco-friendly and sustainable processes, with an inclusive product line accessible to all kinds of users. Also, Kylie cosmetics is BBB accredited, ensuring customer-friendly standards. This brand is beloved by both professional and casual makeup artists.
14. BH Cosmetics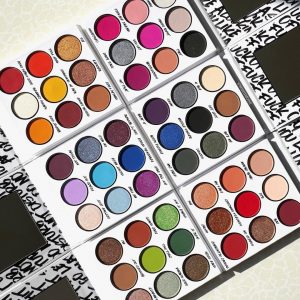 BH Cosmetics works within the niche of vegan makeup brands, specializing in clean, non-toxic, cruelty-free, and vegan makeup products for the eyes, lips, and face. It focuses on simple yet effective ingredients that are gentle for all skin types. The brand also believes in eliminating ingredients like oxybenzone and formaldehyde that cause skin allergies.
It catches media attention with its range of quality beauty products often featured on Buzzfeed, WWD, and The Huffington Post. The company is also committed to social ImpactImpact and advocates for women empowerment, sustainability, inclusivity, civic engagement, and diversity.
BH Cosmetics products cater to women who want to stand out and express themselves with clean, safe ingredients. The product line includes many eyeshadow palettes with vibrant hues, eyeliner, and quality brush sets.
15. Beauty Bakerie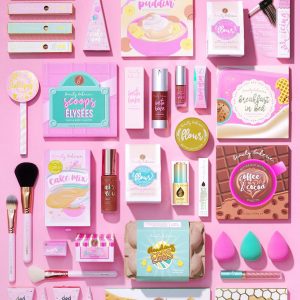 Beauty Bakerie is among the top black-owned makeup brands that provide a range of sweet-smelling makeup products providing healthy products to protect your skin and health. The company prioritizes health before anything and ensures clinically-tested ingredients that protect your overall health.
Beauty Bakerie is a vegan-friendly brand that creates high-quality makeup products that enhances your visual beauty and allows you to feel good about yourself. The company takes a firm stand on being 100% cruelty-free and ensures a variety of shades to match different skin tones. Customers can shop from an extensive selection of powders, eyeshadow, etc.
16. theBalm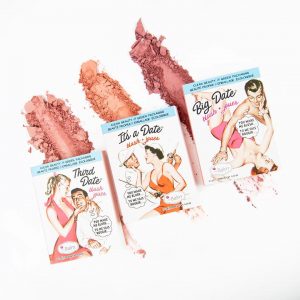 theBalm Cosmetics offers a range of high-quality, multi-use products for people with busy lifestyles. It helps you achieve a complete makeup look in under five minutes with cruelty-free cosmetics that are gentle, eco-friendly, and vegan. The company offers a modern approach to Beauty with a range of makeup, nail polish, skincare, and hair care products that let you look your best.
In addition, it provides an online tutorial service where customers can learn different makeover styles. You can also customize your eyeshadow palette and choose from various designs and color shades. theBalm makeup products have rich textures, triple-milled pigments, rich colors, and anti-aging ingredients.
17. ColourPop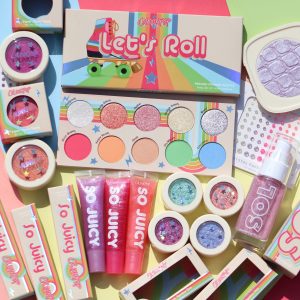 Customers usually have trouble finding cheap makeup brands that offer high-quality, long-lasting makeup products. Still, ColourPop has come to change this narrative. It is well known for its competitive prices and creates healthy cosmetics following current makeup trends. The company also uses safe, toxic-free ingredients to promote positive changes in the beauty industry.
It is an award-winning makeup brand that has won several beauty awards from Influenster, Allure, Temptalia, and Glamour. ColourPop products are available in beauty stores like Sephora all over the US. It is among the best makeup brands. The company offers an extensive selection of eye, face, and lip makeup products to create different looks.
18. MakeupGeek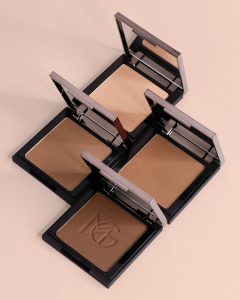 Marlena Stell is a knowledgeable cosmetic expert who launched her makeup line in 2011 called MakeupGeek. The brand works with independent research labs to ensure high-quality, cutting-edge products that allow you to create gorgeous looks easily. It creates a community for professional and amateur makeup artists with on-site tutorials and shade matching tips.
In addition, MakeupGeek has been featured on Forbes, and it's among the best natural makeup brands that make makeup fun and stress-free. The brand's products include a wide selection of eyeshadow palettes, Compact blush, lip colors, etc. It is ethical and provides cruelty-free, paraben-free, and contains only safe ingredients.
19. Barry M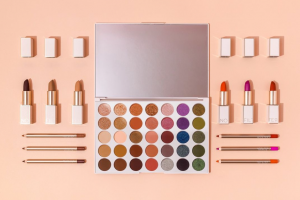 Barry M is a trendy, high-quality makeup brand that provides affordable cosmetics that are vegan-friendly, cruelty-free, non-toxic, and safe for all skin types. Many beauty magazines have featured this brand, including Vanity Fair, Cosmopolitan, and The Good Housekeeping. It provides multi-function products for women on the go.
This award-winning, cruelty-free British beauty line offers makeup products with bold and vibrant pigments to match all skin types. Barry M allows customers to create looks that help them stand out and express themselves with unique makeup looks. With an iconic selection of makeup products and nail polish, Barry M remains a trendsetter in the market.
20. RMS Beauty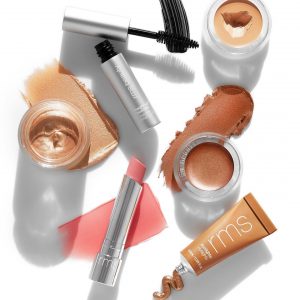 RMS beauty company offers all-natural, organic ingredients for makeup lovers who want to create beautiful looks with clean beauty products. Furthermore, it is among the top clean makeup brands creating products that hydrate and allow your skin to retain a natural glow.
All RMS products are made with clean and ethically-sourced ingredients. The products consist of high-organic oils, natural antioxidants, and vitamins to aid skin repair. It creates healthy, luxurious, cruelty-free, non-GMO products that are safe for every skin type.
Best Makeup Brands: Editor's Verdict
When it comes to cosmetics, quality is everything. So, if you want yours to look good, last all day, and be gentle on your skin, you'll need to be selective about the items you use. Fortunately, the beauty business offers a wide variety of top brands that continuously deliver high-quality, top-notch items to meet your needs. You'll never regret another makeup purchase if you stick to our list of the best makeup brands.
Still looking for other beauty brands after our extensive list of makeup brands? Check out our reviews of Ardell Lashes, Ahava, Sephora, and Be Natural Organics.