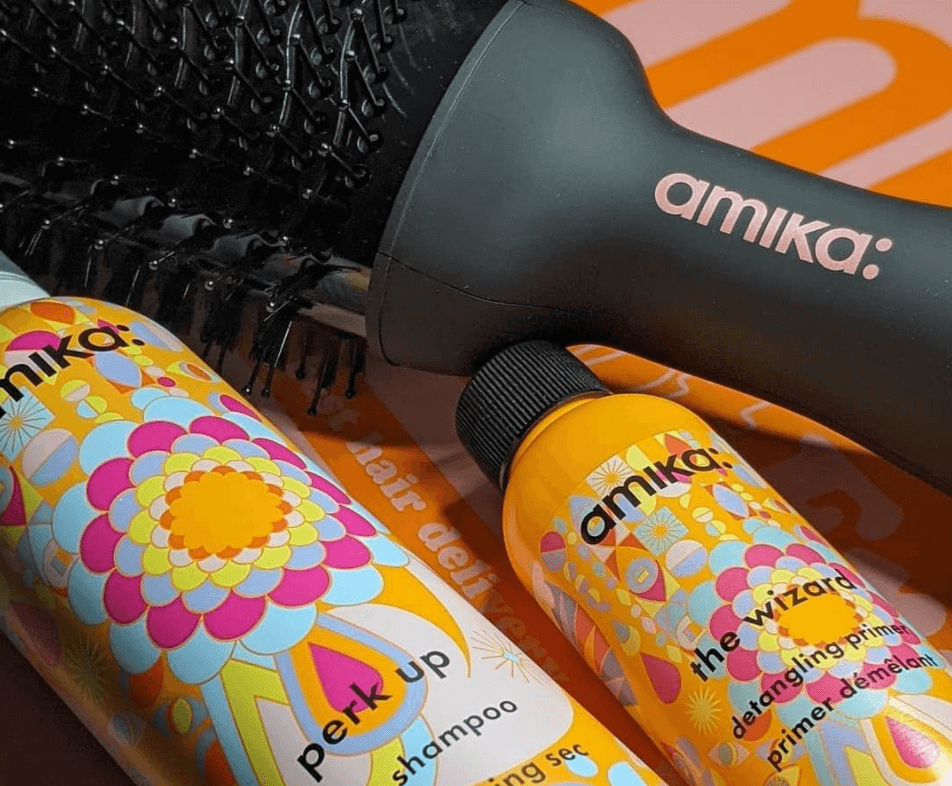 Taking care of your hair is vital, just as you would take care of your skin. Your scalp goes through a lot with the pollution, hair dyes and different products people apply on a daily basis. Besides your scalp, your hair also suffers each time you use heat on it. But if in case you're using the right products, both your hair and scalp will thank you. Whether you want to color your hair a certain way or just want your natural hair to be shiny, Amika hair products are the way to go. However, trying out new things can often be quite intimidating. Don't worry, though! This Amika hair products review will take you step-by-step through all the details about these products. So, what are you waiting for? Without further ado, let's dive into it.
About Amika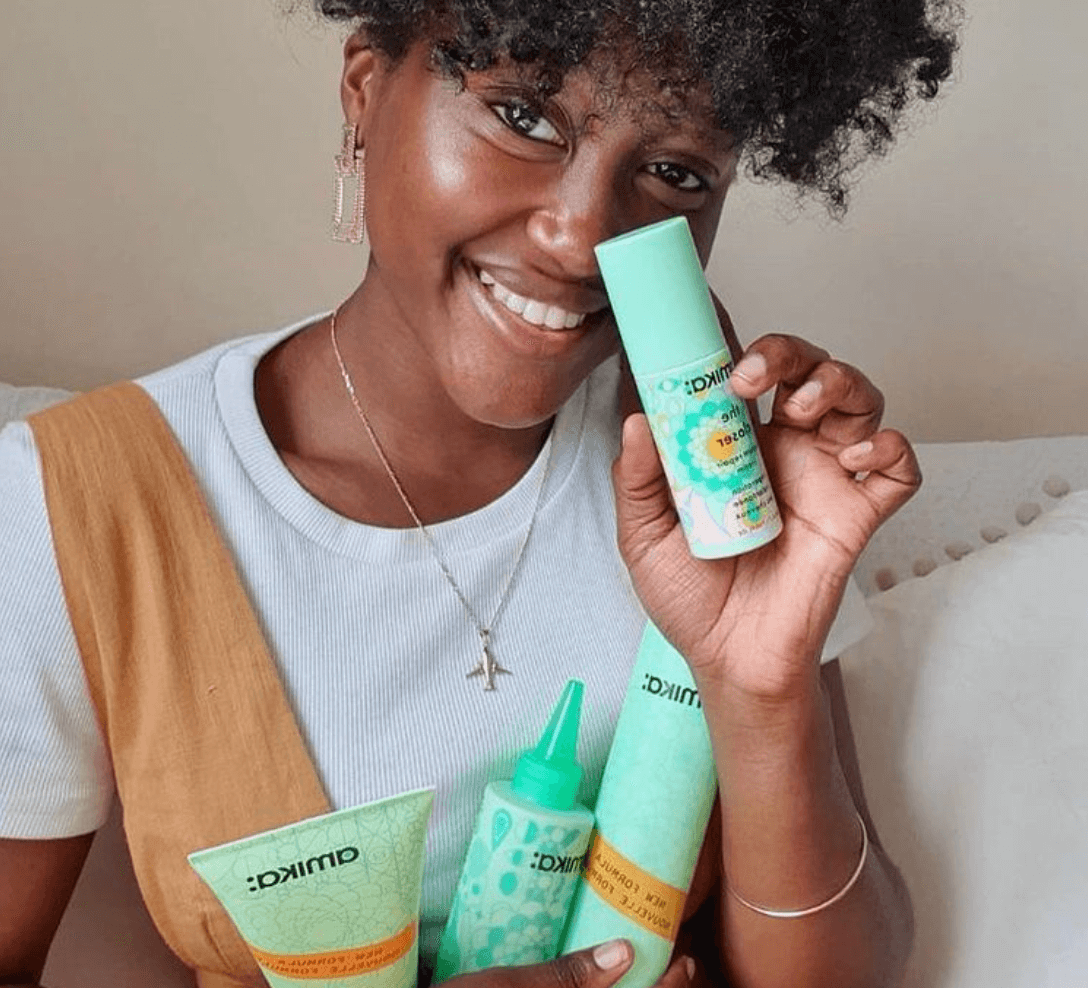 Created back in 2007 in a remote location in Brooklyn, Amika and her team started pretty small yet have reached the heights of fashion and hair care with their dedication. Campaigns such as "All Hair is Welcome" and being responsive to the Black Lives Matter movement have made Amika a hit amongst people of color and other marginalized communities.
With their community-centric approach and their utter dedication to only making use of the cleanest of ingredients, Amika hair products are bound to keep your hair safe and secure.
Their sustainable practices in creating the products are another aspect that makes them a crowd favorite.
In total, Amika has about 337k fans and followers on major social media platforms such as Instagram amd also Facebook, YouTube, and TikTok. Amika hair care products such as Ulta have also been featured on various high names such as the Vogue, Grazia, Glamour, InStyle, etc. and was announced best dry shampoo by Today.
Before you launch yourself into trying out new hair products, why not learn a little about the creator of the products? While Amika is a hairstylist, her friendliness with her audience draws the masses.
More about the brand
Offering hair products and tools for all hair types, Amika hair products offer a wide range of options to all of you, even those with curly hair who often don't get too much attention from hair brands.
The Amika hair products range contains ten different collections. These collections are designed with experts and Amika, who can cater to different hairstyles, types, and textures.
Amika has a group of diverse individuals in her team, including predict enthusiasts, hairstylists, creatives, and chemists who work together, bend the rules, and come up with products that offer diversity and uniqueness. Each product created at Amika hair products is greener with 100% recyclable packaging and comes with no nasties like formulae, etc. Furthermore, offering a cruelty-free outlook, the group is also focused on donating and giving back.
Pros
Caters to a diverse set of hair types.
Ten different collections are available for buyers to pick from according to their needs.
They were designed with industry experts, including product enthusiasts and chemists.
All Amika products are created with clean ingredients, and as a result, there are no sulfates or parabens.
They are an environmentally friendly brand and offer recyclable packaging.
Cons
No international shipping is available.
Amika Hair Products Review
So what type of products does Amika have? You can find solutions for fine hair, thick hair, damaged hair, or if you wish to have shiny hair too. The Amika shampoo will keep your hair healthy and glowy, while the styling products will keep any hairstyle in place. Therefore, if you wish to have a solution for fine hair or you're worried about your hair being greasy, just keep on reading this extensive Amika hair products review. These hair products are suitable for men as well.
Amika Dry Shampoo Review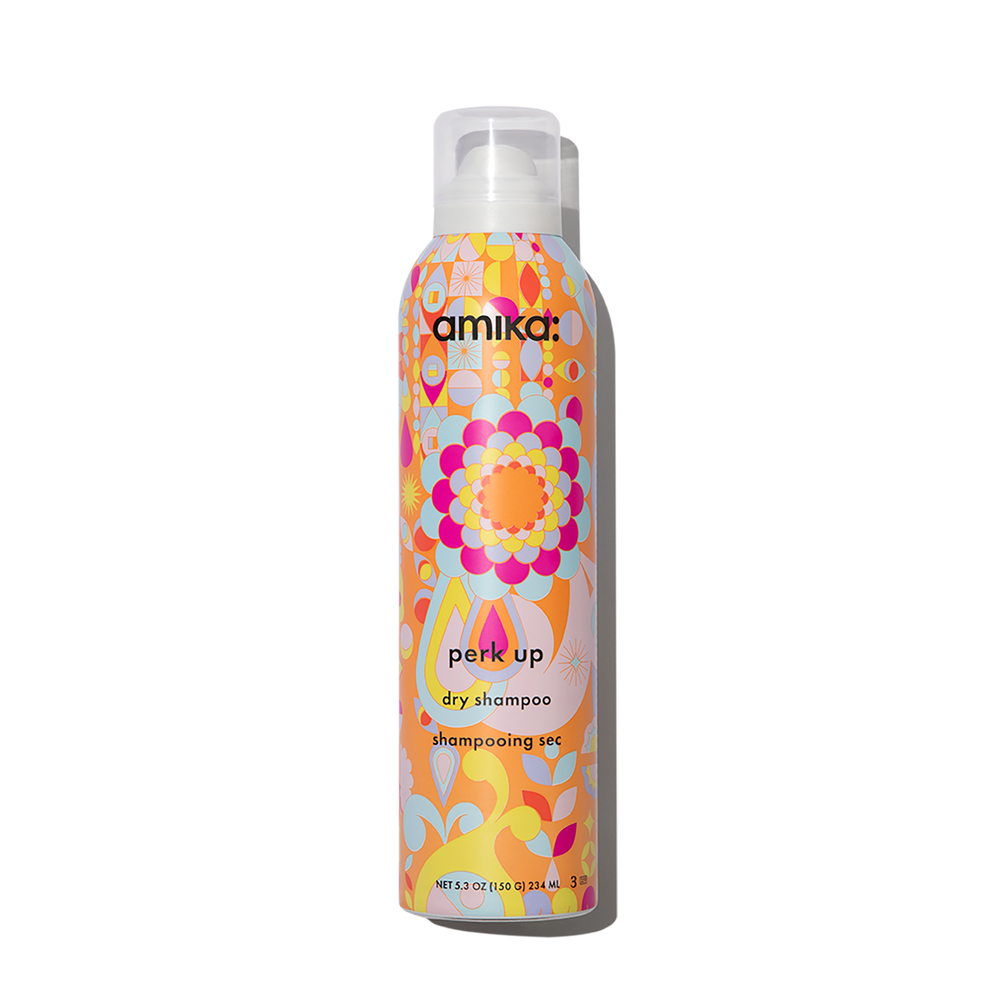 If you happen to be someone suffering from the chaos of oily hair, you would love the Amika dry shampoo review that we have for you. While all products are exceptional, the Perk Up dry shampoo takes the lead.
Designed to absorb any and all-natural oils your scalp produces, you can say goodbye to dirty or greasy hair with this dry shampoo.
With the Perk up shampoo, you can give your hair an uplift without washing it. The shampoo is free from chemicals, including petrolatum, sulfates, mineral oil, parabens, and even phthalates.
It offers a super fine mist that keeps you safe from itching or gunk. Perfect for all hair types, whether it be color-treated or curly, this dry shampoo is the way to go.
Amika Straightening Brush Review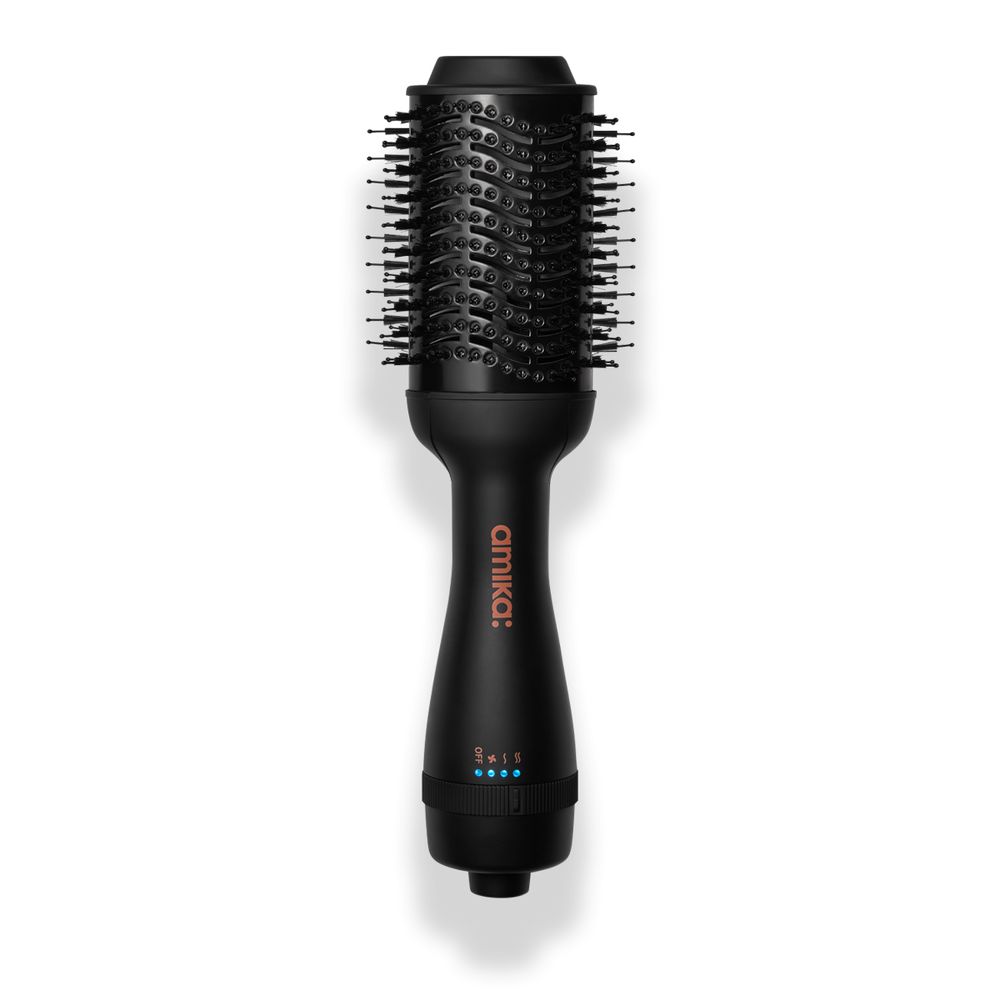 Among other hair care products, the Amika hair styling tools are another set of essentials that we will cover in this Amika straightening brush review.
Gone are when we would have to tackle different tools such as a hairbrush and then a straightener to get that sleek look. The results are extraordinary with the Amika ired polished, perfect straightening brush 2.0.
The brush comes with a digital temperature control along with irked beam technology. This helps in saving moisture while straightening hair. There is also a temperature lock feature to keep the temperature consistent and ion-generating projectors for frizz-free hair.
The ion-generating projector will stream tons of cuticle-tightening negative ions in your hair as you brush. Ease and comfort are some things you can always expect from Amika products.
The Amika hair straightener brush has ceramic bristles for easy styling, while the cord is 9ft long with a 360-degree swivel.
Amika Hair Mask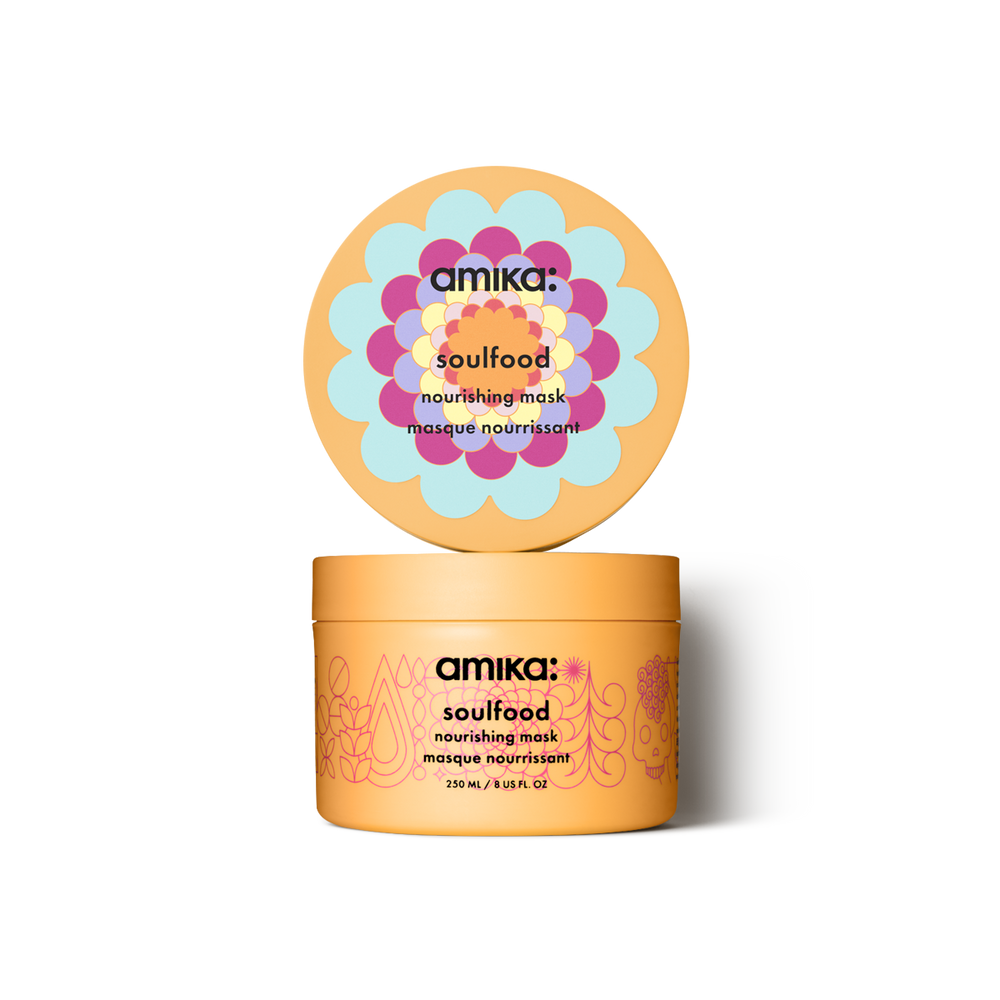 Look no further than this Amika hair products review if you're a fan of hair masks. Here, you will find yourself the best hair mask out there. Also called Soul Food, this nourishing hair mask has you covered for eternity.
The hair mask offers an ultra-luxurious vibe, one that you might not even be able to get in salons. This notorious mask is filled with nutrients and vitamins that will condition your beautiful mane to make it smooth, soft, and silky!
Available in different sizes, the hair mask is completely color-safe, sulfate-free, and keratin-safe.
The best thing about this Amika hair mask is that it works best for people with all hair types. It can be essential for your hair if you need deep hydration. Say hello to manageable and silky soft hair with Soul Food.
Amika Hair Dryer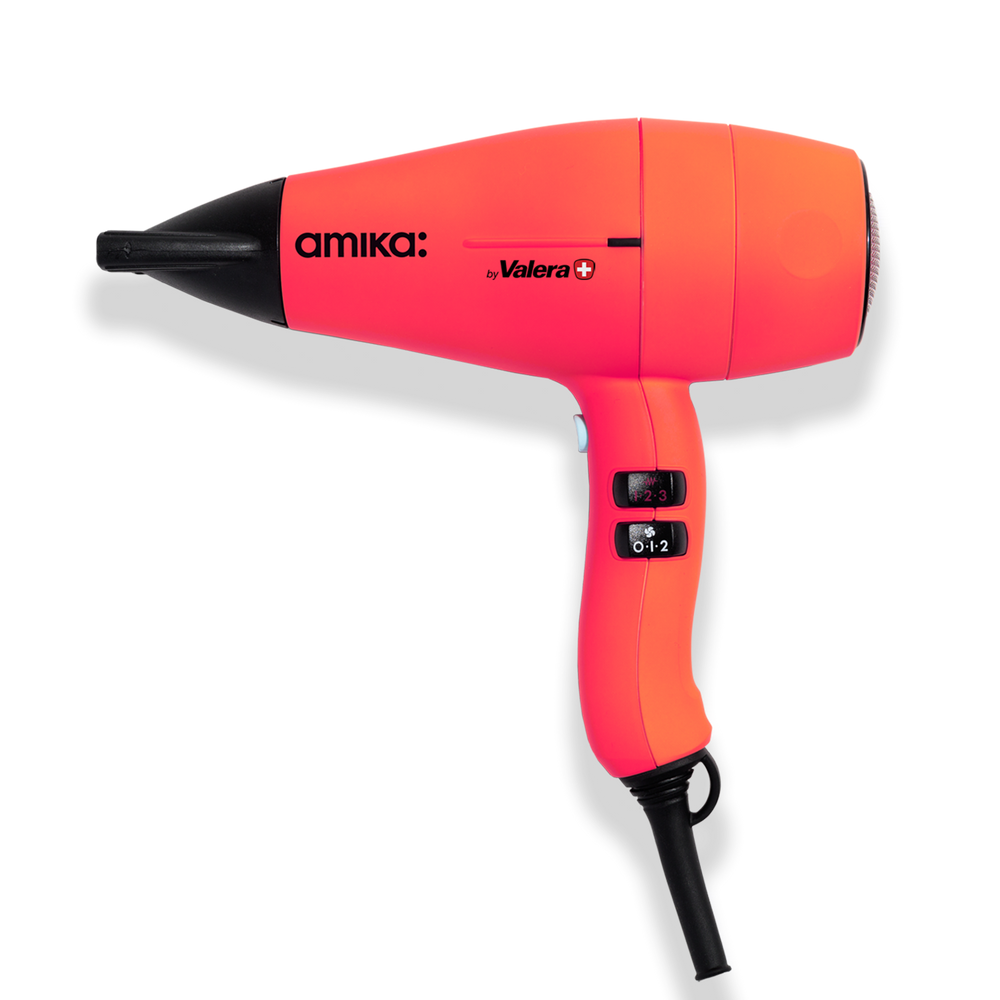 Hairdryers are famous for their negative effect on the hair, but you can be guaranteed that Amika hair styling tools will do none of that to your mane. Read on to get a detailed look at the best Amika hairdryer.
The Mastermind Valera x Amika dryer is a fan favorite because of the sleek look and the super-quiet work that this hair dryer carries out. Known for its supersonic speed and fierce look, the Mastermind hair dryer has a fast ionic generator, increasing drying time.
Popular Alternatives to Amika
It also comes equipped with six different speeds, temperature settings, and two ultra-slim nozzles to direct the airflow. The intelligent airflow technology will lessen dispersion as much as possible and optimize the flow of the air.
Amika hair dryer has a patented cool nozzle feature to give your hair a healthy, burn-free drying session.
Amika Hair Shampoo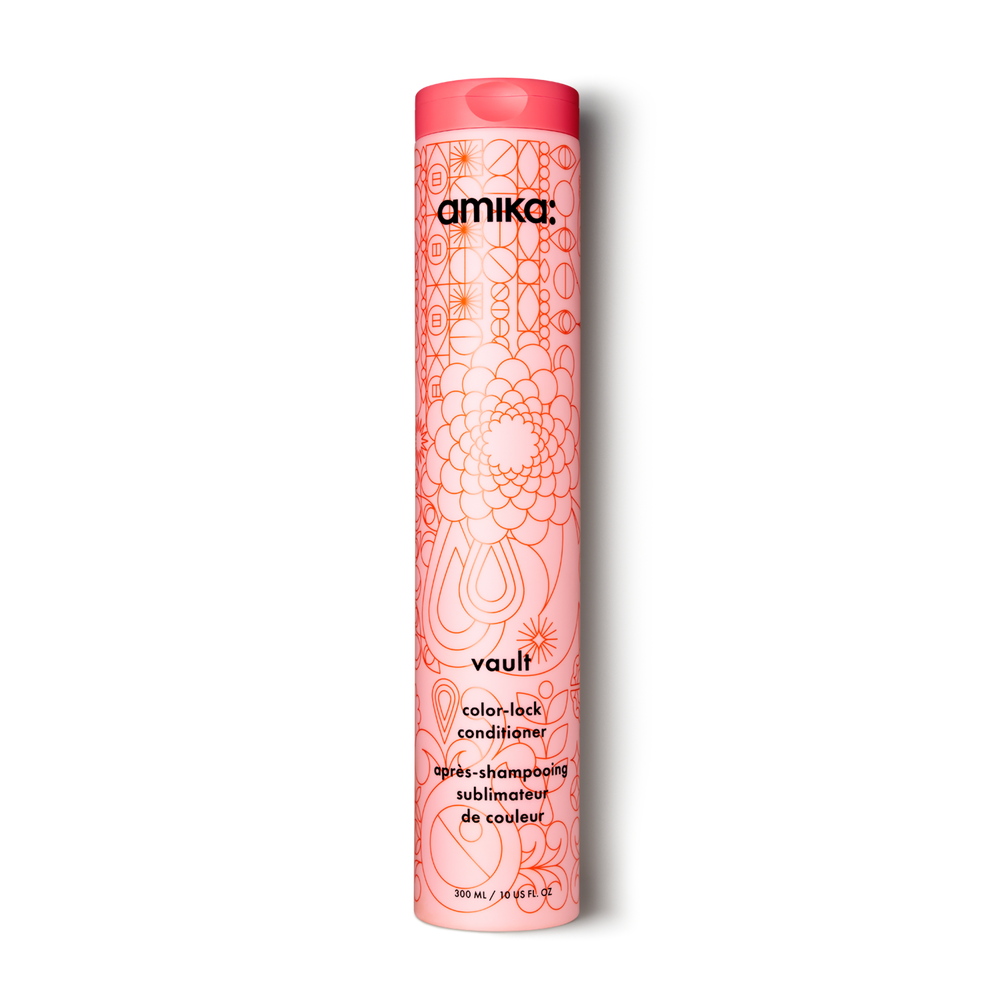 The hair shampoo you choose for yourself says a lot about how much you care for your hair. Amika hair shampoos are all the hype for three days because of the versatility and flexibility for adapting to all hair types.
Normcore, the signature shampoo by Amika, is a sulfate-free product that is filled to the brim with antioxidants and vitamins for your hair. Each shampoo is a wholly cruelty-free and certified vegan product. What's more, you will be getting it in recyclable material.
It consists of coconut acid, which offers conditioning and lathering. It's perfect for all hair types and works well with color-treated or chemical-ridden hair. Get ready to have the locks of your dreams with this hydrating and vitamin-packed hair shampoo.
Amika Hair Reviews from Customers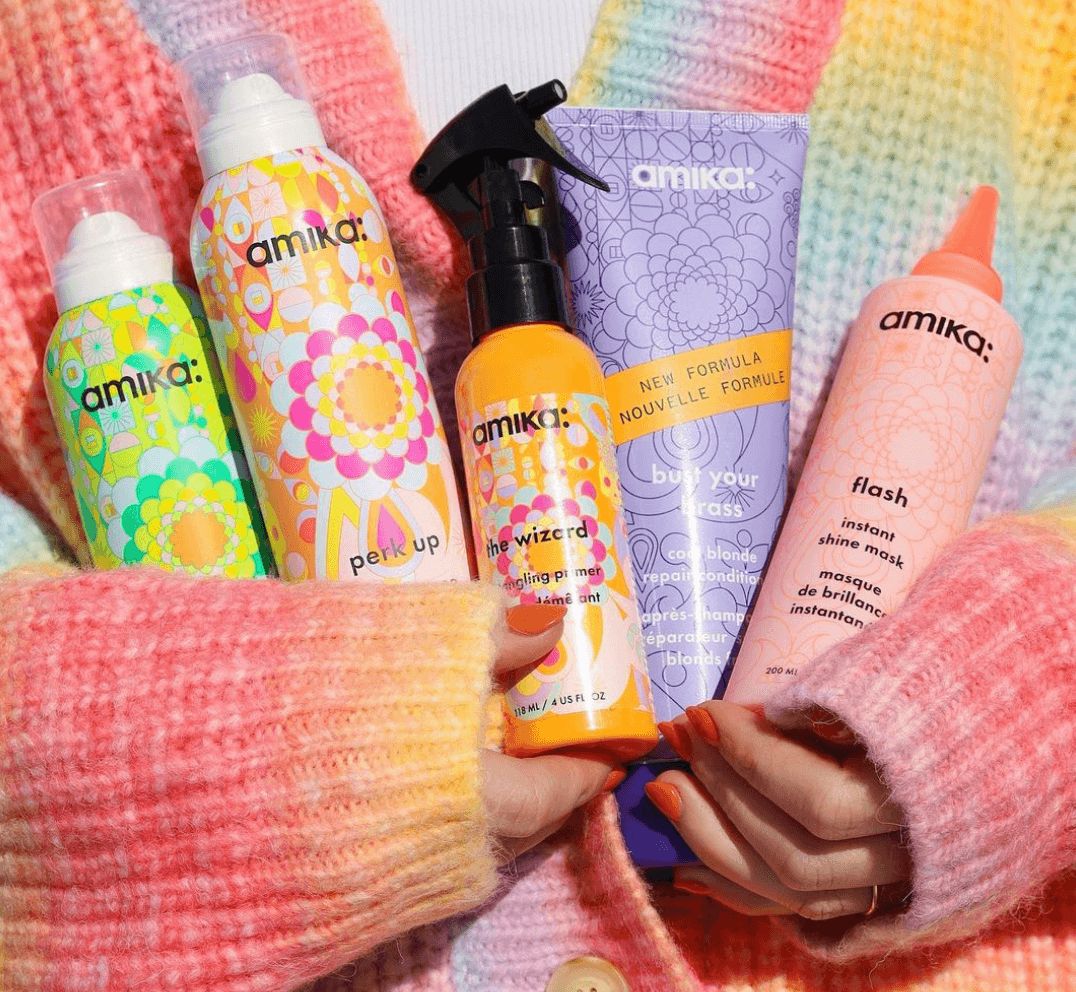 Customer reviews say a lot about the efficiency levels of a brand. This brand has been such hype that users can't help but obsess over the products on the online forms.
One fan went ahead and said, "This gives my hair so much hydration and softness, and the smell I love washing days now!" While others couldn't help but talk about the features of the shampoo. She said, "Great product! It smells amazing and is perfect for how often I wash my hair.
The consistency is perfect, not too thin or too bubbly. The combination of this shampoo and conditioner has worked miracles for me!"
Other users became a fan of the heavenly scent of the products and said, "Great shampoo – as soon as you lather up, your hair feels softer, and the scent is inviting."
At the same time, another user talked about how they have been using it for ages now.
She cited, "I have been using this shampoo for several months now. It is amazing. I love how it smells! It doesn't leave any residue on my hair, which I always seemed to have difficulty finding in a shampoo. It makes it feel so nice and clean."
We have also checked independent websites such as TrustPilot, Influenster, and Sitejabber and all reviewers agree that the products were flawless but have complaints about customer service and return process.
Sign Up for Amika
Do you wish to be a part of the Amika hair products family? If you respect your hair and want it to look its best, you should not shy away from trying out any of the products mentioned in the Amika Hair products review.
While one might think that becoming a part of this heavenly family would be tough, that's not the case.
If you wish to become a part of the Amika hair products family, all you have to do is head to the Customer Login page and sign up! Just enter in your first and last name along with your email address, a unique password, and details about your hair. And voila, you are good to go! Sign up for another similar brand like Better Not Younger.
Where to Buy Amika Hair Products
Now that there is so much hype around the products, the question then arises, how do you get your hands on the Amika hair products and styling tools? The easiest way to purchase is by directly heading to the website and visiting LoveAmika.com.
You can also find their products at various retail stores and fashion outlets like Birchbox Sephora, Amazon, and Walmart.
It is highly advised to make your purchases from reputable sites or from the Amika site itself to avoid the chances of getting scammed with fake products and replicas if you are buying online.
Amika Shipping and Return Policy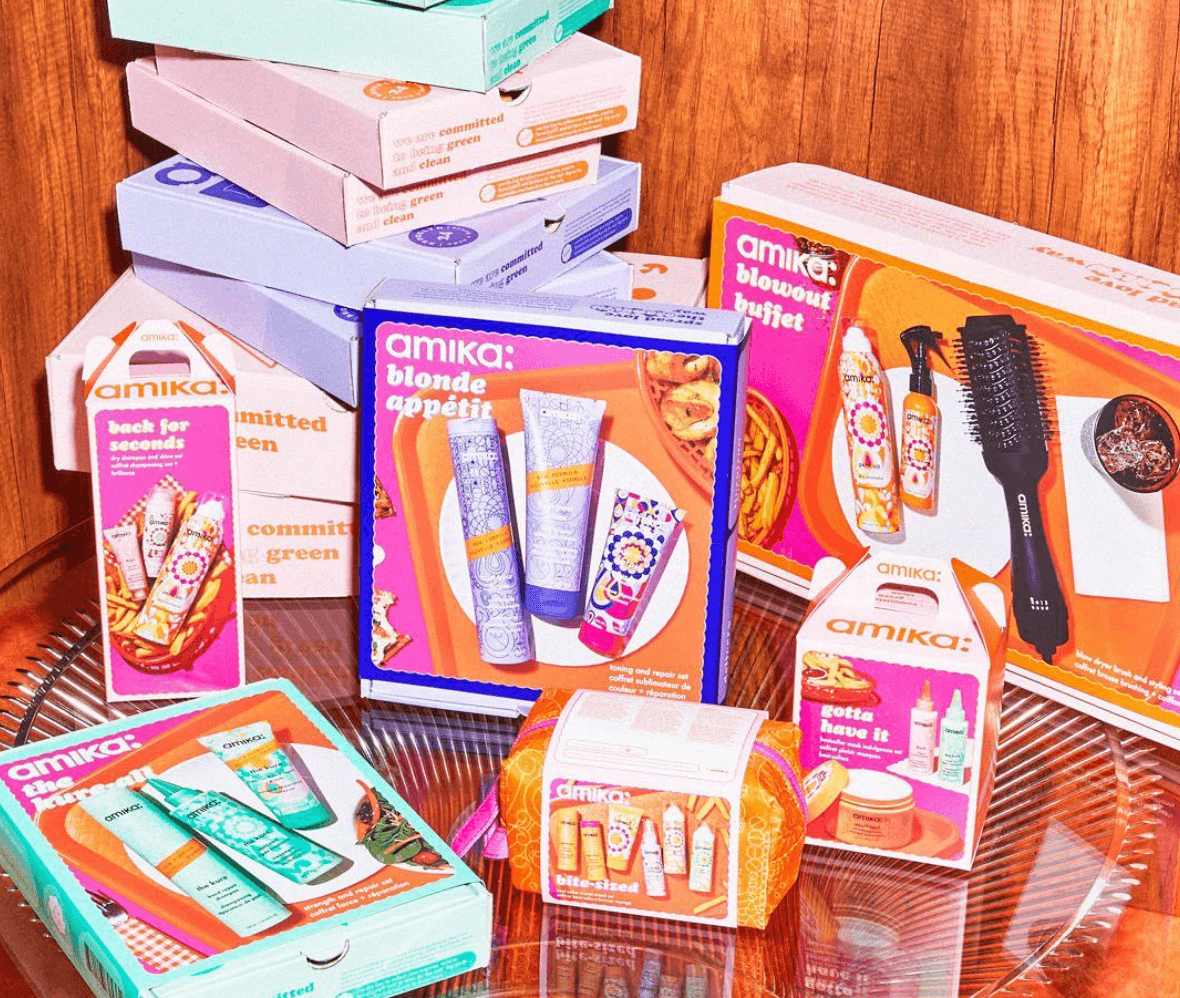 With a community-centric and customer-friendly approach, the Amika guidelines of shipping and returns are pretty straightforward and convenient. Upon placing the order, it takes around 5-7 working days to be shipped.
Once the processing has been completed, it is shipped out. Buyers can track the status of your order by entering the email that they used to place the order and by entering the order number. For further information regarding your order, it is advised to email at [email protected].
The return policy is pretty straightforward. All products sold on sale are not refundable, exchangeable, or returned. However, all other items can be returned within 30 days of the purchase.
Once the product is received, a refund will be sent to the credit card you used for your purchase. However, keep in mind that items not directly bought from the Amika site will not be catered to for returns.
Amika Promotions and Discounts
Amika has various promotions and is count activated available for their following. A friend with a benefits scheme offers exclusive rewards every time you shop.
It is just three steps long; you sign up to join, earn points on your purchases, and then use and redeem those points for further exclusive discounts. Other ways to get poets are celebrating a birthday, spending $200, referring to a friend, or leaving a review once a month.
There is even an affiliate program in place that can offer a commission of around 40% on all sales that are carried out online. Go to the Amika website to learn more about the affiliate programs for independent stylists and salons.
Signing up and becoming a part of the Amika family will offer you more insights into exclusive discounts and promotions.
Contact Amika
If you have made a purchase or have any other pre-purchase for Amika, contacting them is a breeze. IN this Amika hair products review, we tell you how to reach out to them. You can contact their business through a wide range of manners.
You can talk to the Amika customer support people by contacting them through the customer service number. This IA is a great way to get quick answers. All you have to do is call them at 1-866-833-3444 (Monday to Friday from 9:00 am to 5:00 pm EST).
You can also use the chat function on the website or email your query at [email protected].
All your queries, questions, or complaints (if any) about the products and the services they offer can be dealt with through any one of these three modes of communication.
Amika Hair Products Reviews: Editor's Verdict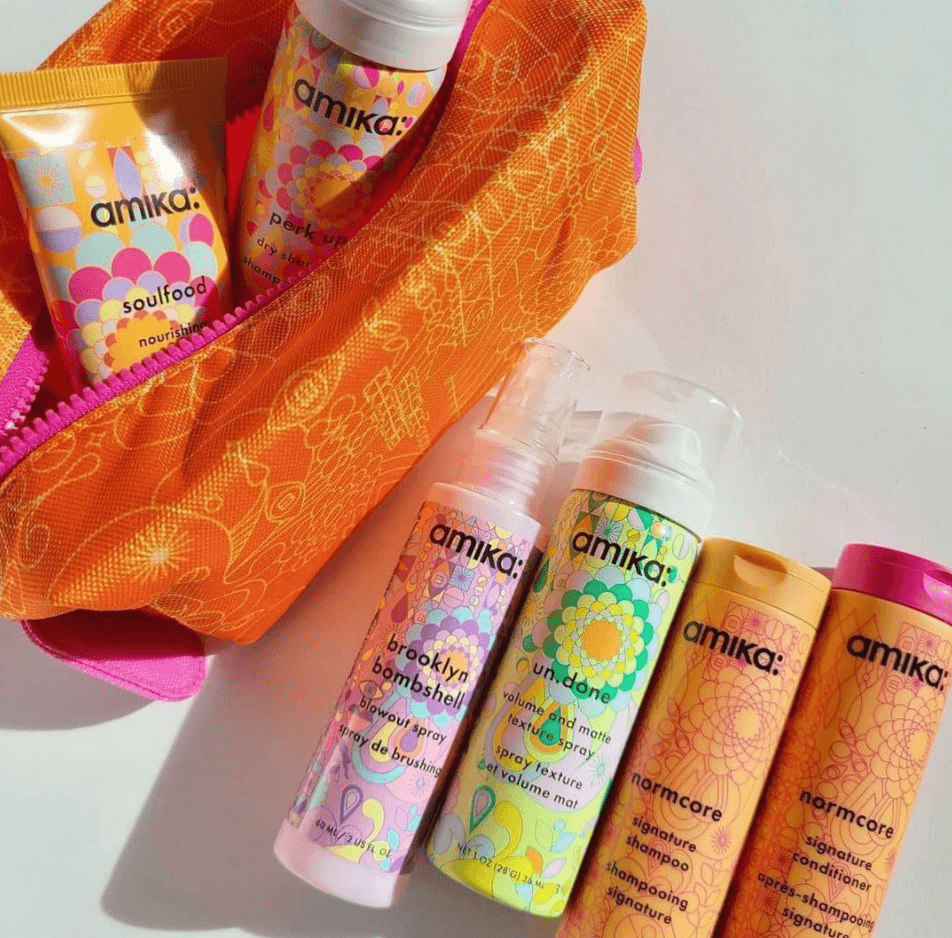 And the Editor's verdict is finally in! This Amika hair products review covers all you need to know about the brand. Based on the research carried out and the customer reviews, it is safe to say that we highly recommend the Amika hair care products for people with all hair types.
The products come with effective formulae, while the hair tools are harm-free and efficient.
If you wish to opt for chemical and substance-free items for your hair, the Amika hair products line is your way to go. The styling tools, as discussed above, are equally efficient and effective.
Furthermore, with Amika's diverse and culture-friendly approach towards the masses and an openness to a greener earth, you can be sure that you will contribute to a good cause by using their products. What's more, you'll be doing a favor to your hair as well!
It looks like the brand is on its way to heavenly products and perfect values; what more could we ask for?
Looking for the right hair care products to make your hair shine? Consider reading our brand reviews of Hairburst, Better Not Younger, Kerastase, and EVOLVh.
Amika FAQ
Where to find Amika Hair Products?
Are you wondering where to find Amika hair products? Halt your search and head to their official website. You can also find Amika hair products at retail stores, including Walmart and Sephora.
Where are Amika products made?
All Amika hair care products are created in the USA.
Are Amika products vegan?
A massive chunk of the Amika hair care products is certified vegan. However, a small handful on the site comes with animal-derived ingredients.
Are Amika products cruelty-free?
Only a small handful of products available on the Amika site are animal-available; however, it is crucial to note that ALL products are cruelty-free.
They do not carry out animal tests, and the brand has been certified under the Leaping Bunny Standard.
Can I receive Amika products samples?
Buyers have the option to opt for one free sample when they checkout with their order. The sample provided is based on the availability status of the items.
At times, the sample sector on the website will be disabled at sales, but sample items are automatically added to the final package.