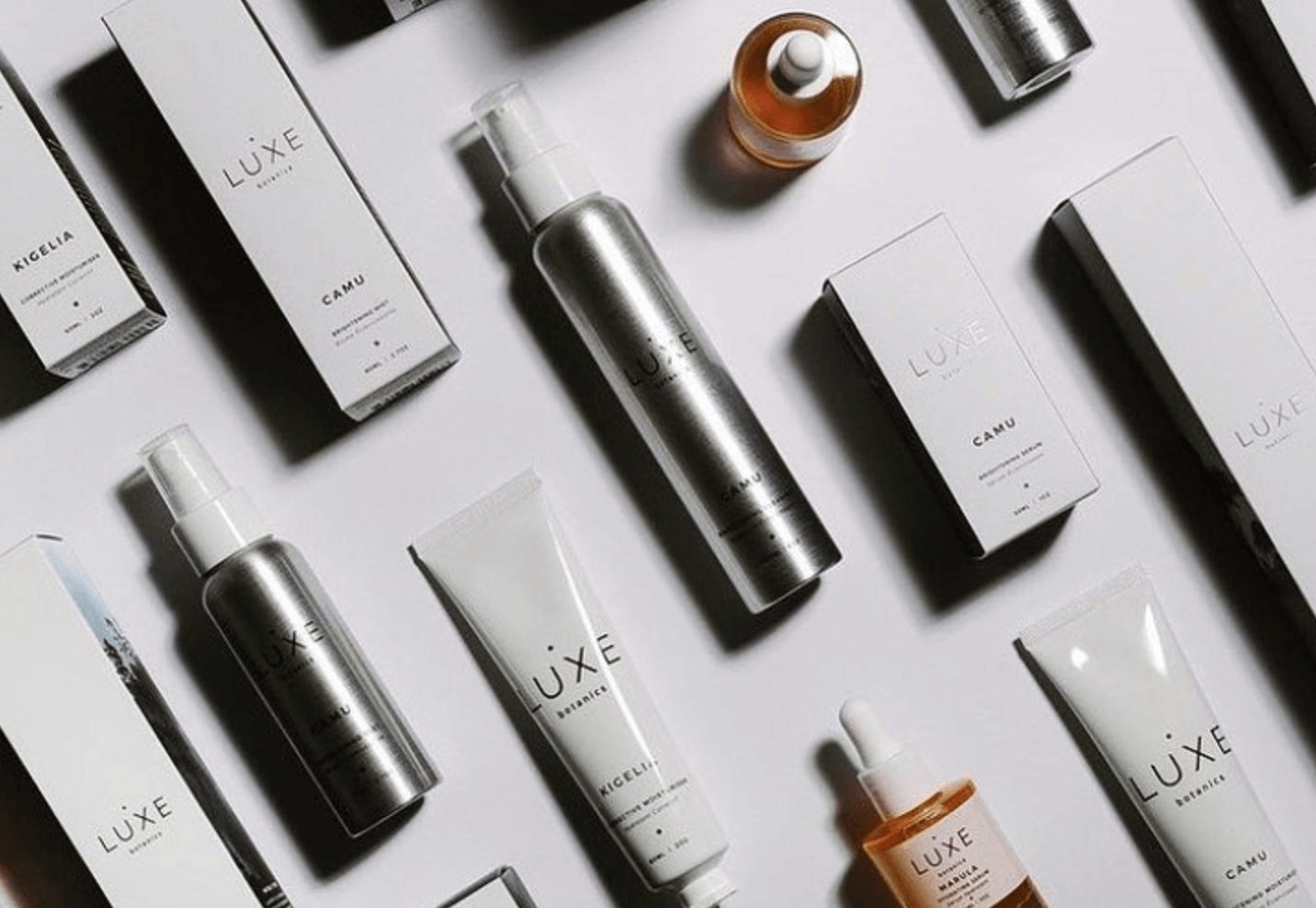 With natural beauty products top of the list for many consumers, our The Truth Beauty Company review looks at one online brand that seems to tick all the boxes.
The passion project of skincare consultant Jennifer Freitas, the Truth Beauty Company is a curated collection of some of the best clean and green beauty products currently available.
It aims to make choosing the right planet-friendly products easier and enable shoppers to match the right range to their skincare needs. And as a specialist in natural and organic beauty and personal care products, The Truth Beauty Company has experienced rapid growth since its launch in 2010.
But does its curated approach to green living match its customers' expectations? We look beneath the lid of The Truth Beauty Company to discover whether its brand of clean beauty is hitting the mark.
About The Truth Beauty Company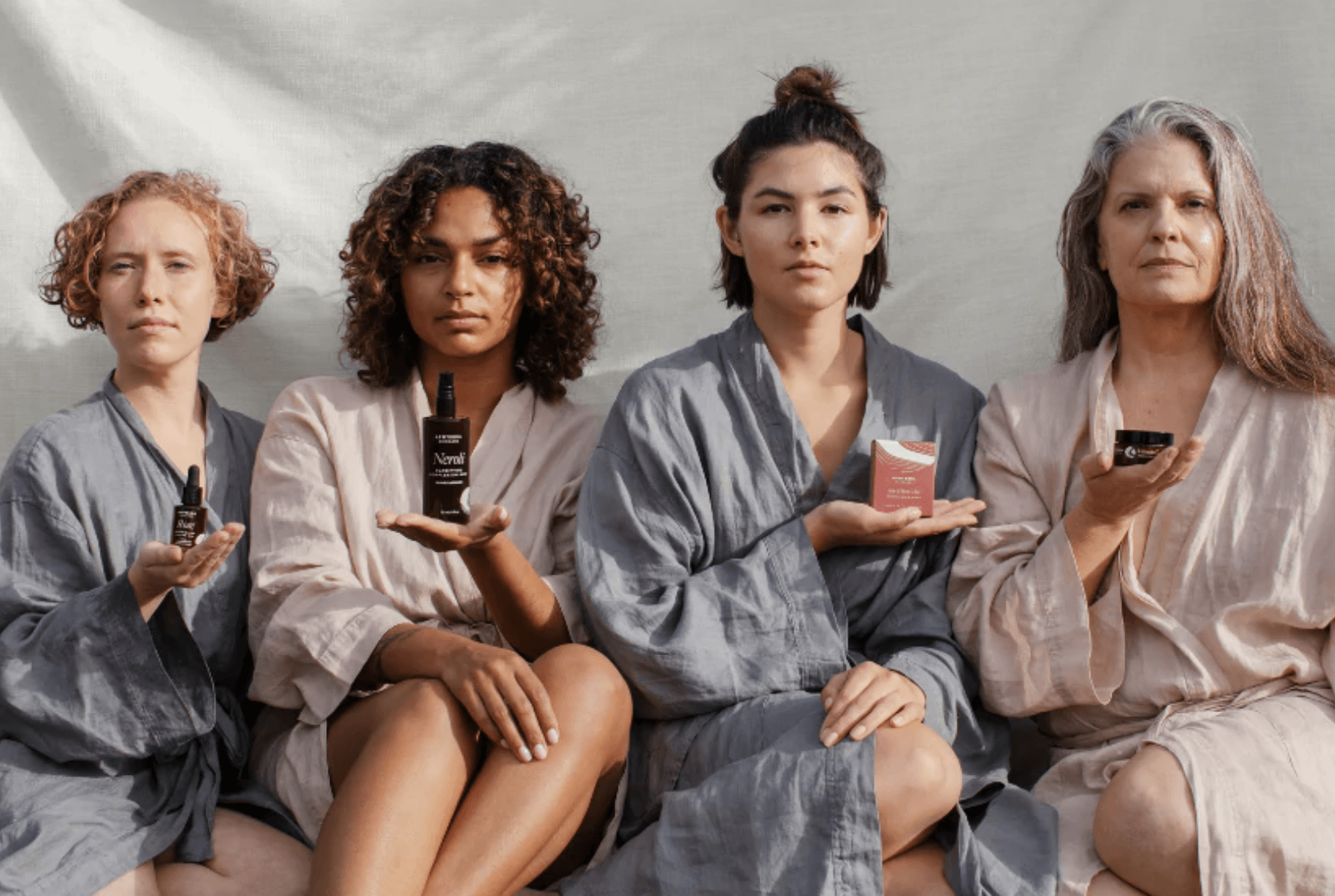 The Truth Beauty Company is the green-living brainchild of Canadian holistic skincare consultant Jennifer Freitas, who set up the business in 2010. Freitas was already following her own environmentally friendly lifestyle and wanted a beauty brand that lived to her own ideals.
She aimed to create a skincare retailer that put the planet's health at the core of its brand while supporting customers to experience quality and luxury in their beauty routines.
As the Truth Beauty Company's website declares – peace of mind, convenience, safety, responsibility, and wellness are at the heart of what we do.
Taking a curated approach to the business, Freitas personally selects all the brands the company sells, ensuring all fit with The Truth Beauty Company's commitment to natural products. And that means free of any harmful chemicals and toxins as well as animal cruelty.
Many of the product ranges are certified organic, and the range also includes some vegan brands. The result is a thriving online business that lists over 118 organic and natural skincare and beauty ranges.
As well as their website, The Truth Beauty Company has also retained a physical store in Waterloo, Ontario, where Freitas can still be seen as a skincare consultant.
Pros
The curated approach means you have some of the best natural and organic beauty brands at your fingertips
You get plenty of choices as they stock over 100 skin and body care brands
All their products are free from harmful chemicals, toxins, parabens, and phthalates, as well as cruelty-free
The website has a wealth of guides, blogs, and information to help you get into the clean beauty trend
There's free shipping on orders over $70 (Canada) and $100 (US)
There's a good rewards program which gives a decent three points per $ spent
The company has a transparent ethical policy and is also a Terracycle recycling partner
Founder Jennifer Freitas is still personally involved in choosing which brands and products are in The Truth Beauty Company collections.
Cons
Their online return policy only offers a store credit, and there's no clear information on how to return your goods.
The return policy can also cause issues if you order the wrong shade of foundation or makeup
The Truth Beauty Company only ships within Canada and the US, with no current plans to ship internationally
There is no telephone number on the website if you want to speak directly to their customer care team
There is a re-stock fee of $5 if you cancel an order.
The Truth Beauty Company Products
As our Truth Beauty Company review shows, this business is all about one-stop-shopping convenience and giving its customers the pick of some of the best ethical and green beauty products around. But with so much choice, where do you start?
We look at the key areas in The Truth Beauty Company products range to give you a head-start.
The Truth Beauty Company Skincare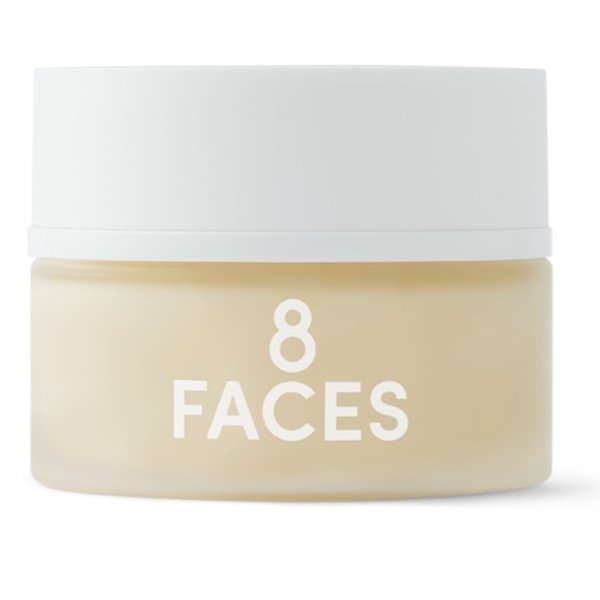 The Truth Beauty Company skincare 'department' is impressive, with some well-known names mingling with some exciting new clean skincare brands.
The ethos for the skincare collection is simple, as the website states – result-driven formulas with a focus on long-term benefits and sustainability.
So, just how easy is it to find the right skincare products for your skin type amongst all these choices? Well, thanks to an effective search filter, it is both quick and straightforward.
You can search by price, preferred brands, and product type, as well as your specific skincare concern. However, one small point to make is that you can't filter by area, such as eyes or neck, which would improve the speed of your search even further.
But with over 50 skincare brands to choose from, including vegan ranges and products specifically for men, you are spoilt for choice. As prices start from around $4 for a lip balm, there's a feelgood product for most budgets.
Another good tip is to time your shopping to Truth Beauty's seasonal sales.
The Truth Beauty Company Makeup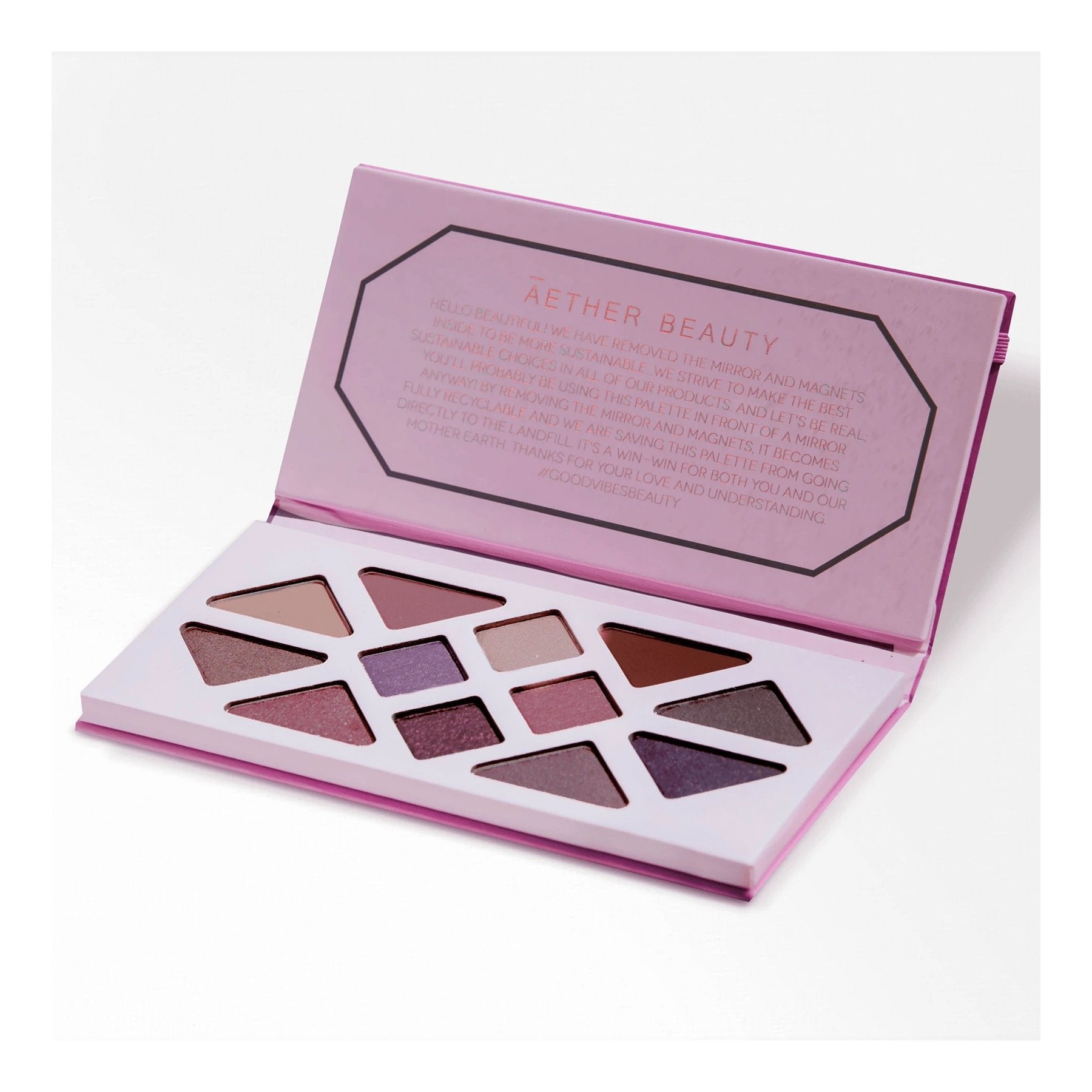 You don't need to compromise on your commitment to green beauty when it comes to your makeup bag, as Truth Beauty stock an impressive collection of quality products to keep you on-trend with your look.
All the brands in their makeup department use ethical and natural ingredients your skin will love. And the choice of stunning shades, quality pigments, and easy-to-use formulas should impress any fashionista wanting to embrace the green life.
Again, you can refine your search to product type, skin type or concern, and price, plus there's a handy brand list in case you have your favorites.
Just be mindful that the company's return policy is not the easiest. So, spend a little time getting your shade right, especially if you are shopping for foundation or concealer, as you may not be able to get a full refund if it's not right.
The Truth Beauty Company Haircare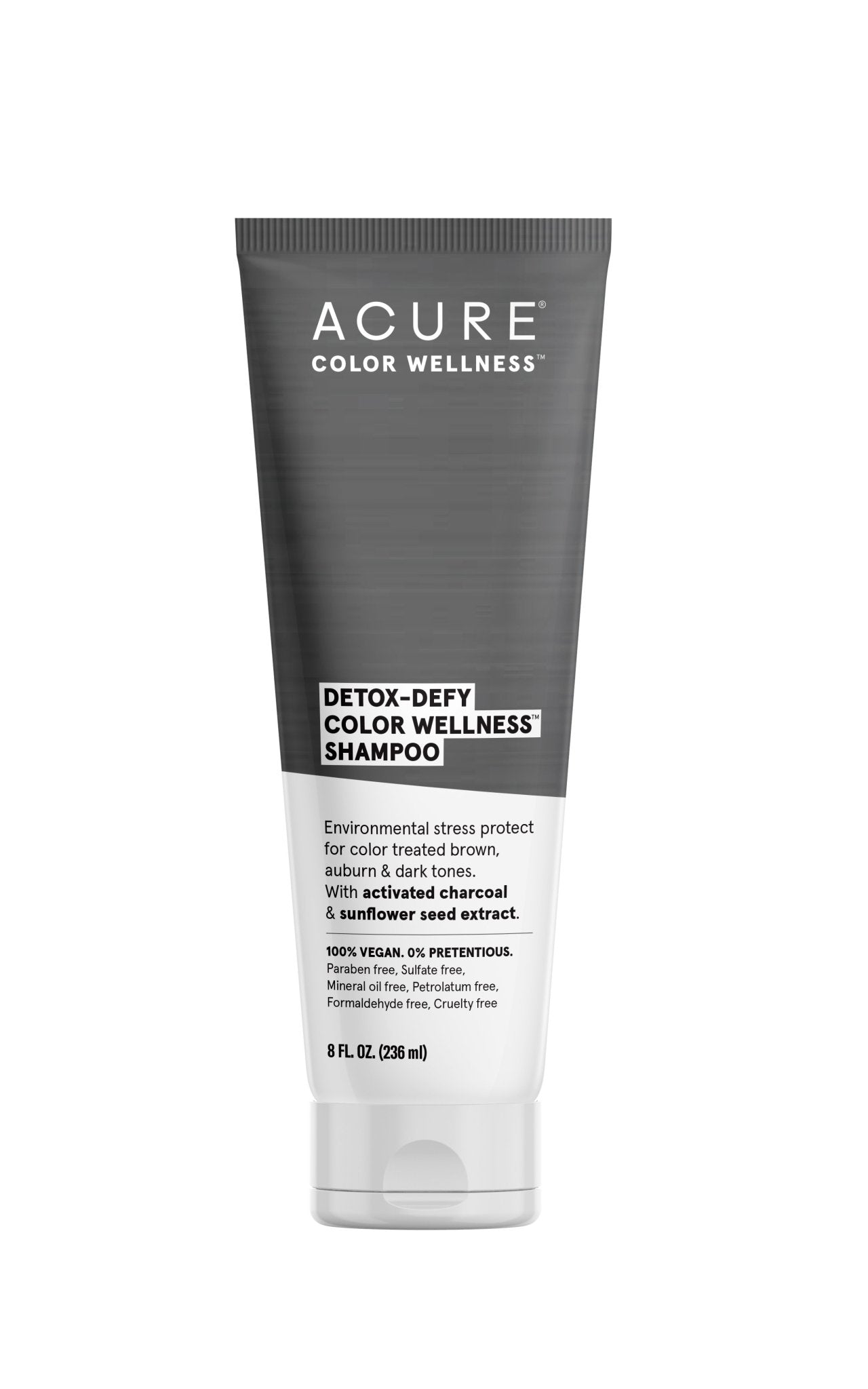 Your crowning glory deserves the best, and if you prefer natural or organic hair care, then the Truth Beauty Company is an excellent place to shop.
They have an impressive range of kind yet high-performing hair care products, all adhering to their commitment to no harsh chemicals, sulfates, parabens, phthalates, or silicones.
The haircare department may not have as many brands listed as other sections on the website, but the quality is evident. And you still get a choice of over 20 brands to browse, including vegan names such as Conscious Coconut and Acure.
As well as shampoos, conditioners, and masks, you also get a good selection of styling products and brushes to get the exact look you want. All without compromising your green credentials.
The Truth Beauty Company Bath & Body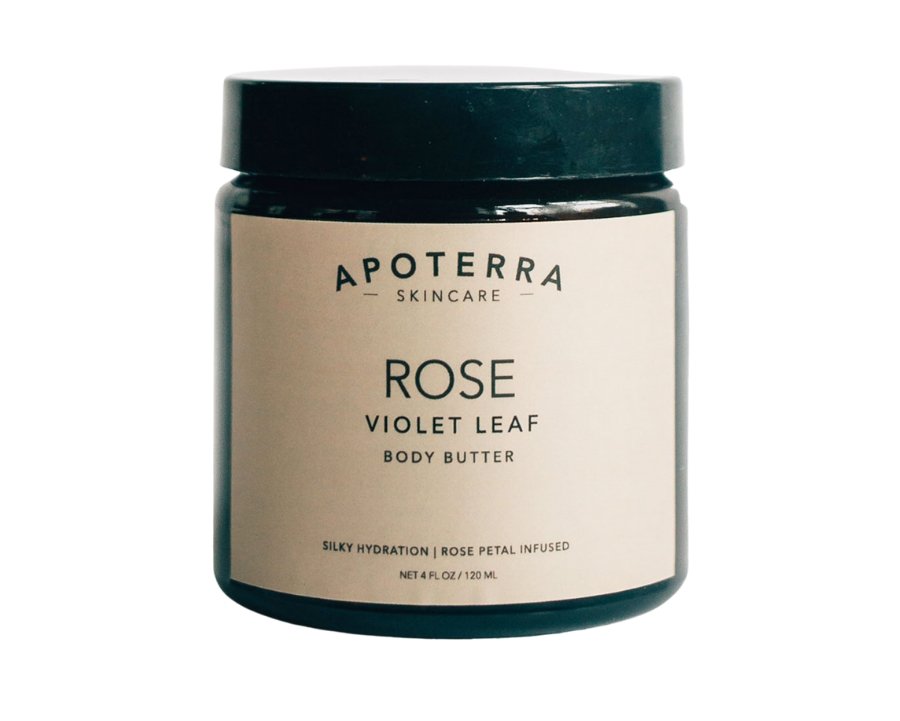 After a long day, there are few things better than a soak in a hot bath. And with The Truth Beauty Company, these moments of self-care can be as often as you like!
Bath, pamper, moisturize, and relax, are all on offer in their Bath & Body department, and there is no shortage of nourishing formulas. And all are kind to the environment as well as your body.
You get a good choice of product types, from balms and oils to a wonderful selection in the Truth Beauty Company body serum collection. And there are some lovely aromatherapeutic formulas to calm, soothe or reinvigorate your body as well as your mind, whatever your budget.
Whether it's for you or a special gift, searching the bath and body section is easy, as you can filter by brand and product. However, the 'concern' filter is limited as it only offers one option, which is a shame.
The Truth Beauty Company For Him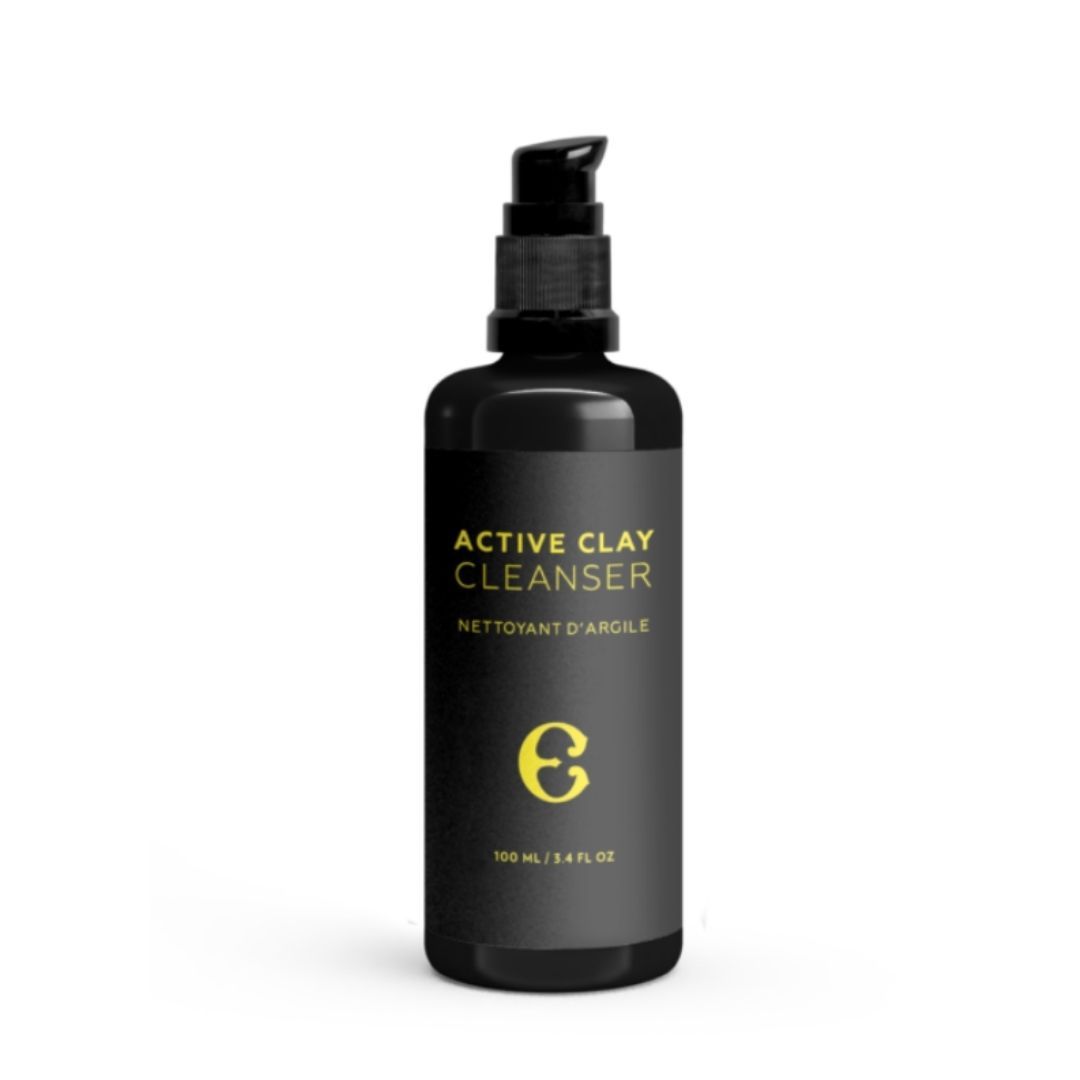 Grooming for men is also well-catered by The Truth Beauty Company, with some lux products that also make awesome gifts. This online department seems to have all the male grooming bases covered from the skin, beard, and body care.
And what is good to see is the number of organic and vegan brands included. Plus, there's a choice of budgets, from premium brand Etymologie to the more wallet-friendly Organic Matter.
Add in extras such as combs, shaving brushes and toiletry bag essentials such as bamboo toothbrushes, and there's enough to keep the appearance-conscious man happy.
And the filter searches are more comprehensive, particularly around skin concerns, than some other ranges on the website.
The Truth Beauty Company Reviews From Customers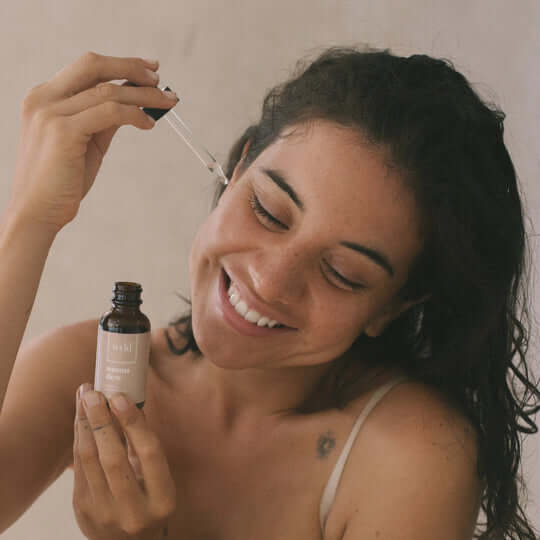 Search the internet, and there's surprisingly little in relation to feedback from customers or independent Truth Beauty Company reviews.
The Truth Beauty Company website also doesn't seem to make too big a deal of promoting their reviews, so you need to search individual products to get a better picture. And with so many brands and individual products, that can be a tall order!
But doing a scan of existing reviews does show a good level of overall customer satisfaction. And their Facebook page reveals a consistent five out of five, although these reviews also include personal experiences of the company's bricks and mortar store.
Customer highlights include the friendly customer service, the wide choice of products and the reasonable prices, making clean beauty accessible and generally affordable.
However, a few less favorable comments can be found on the few review sites such as Yelp that feature the brand. These include the returns policy, which can be problematic when buying makeup online, and some of their stock can be inconsistently available.
But overall, there is a lot of buzz and positivity about this champion of clean beauty.
Sign Up for The Truth Beauty Company
Sign up to The Truth Beauty Company by creating an account and you'll get regular news updates on all the latest products, sales and discounts. Plus, says Truth Beauty, join our mailing list and receive 10% off your first order.
Where to Buy The Truth Beauty Company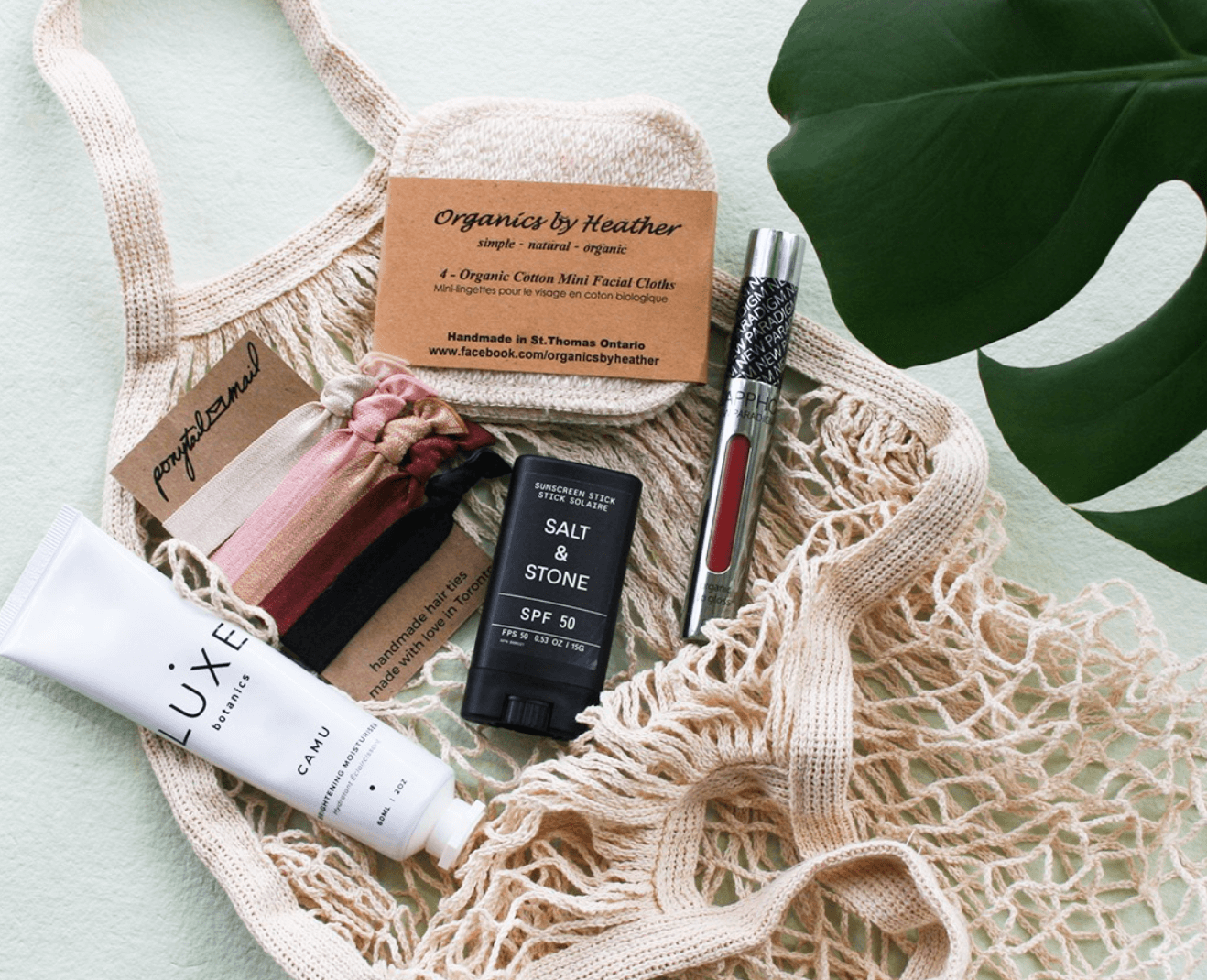 When it comes to shopping online, the Truth Beauty Company only sells via their own website – www.thetruthbeautycompany.com.
They also have their own 'bricks and mortar' store in King Street North, Waterloo, Ontario, where you can browse for many of their curated ranges as well as get direct 'in-person' product and skincare advice.
The Truth Beauty Company Shipping and Return Policy
Currently, the Truth Beauty Company doesn't ship outside of Canada and the US. But for all Canadian orders over $70 and US orders over $100, you will qualify for free shipping, which is a plus.
There's a flat shipping rate of $10 within Canada and $15 to the US for orders under the free shipping qualifier.
The company aims to process and ship all orders within five days, with tracking offered on orders over $100. Alternatively, if you live local to their Ontario store, you can order online and arrange in-store pick-up.
The Truth Beauty Company products return policy is a little hazier, with the website stating that you get 14 days to return unopened and un-used purchases, but this appears to be in-store only.
There is no specific information on the website regarding a return period for unwanted online purchases.
However, it appears that a store credit will be given for any items that are not right for you, as long as they are unopened and returned, at the buyer's own expense within 15 days of the original purchase.
The company is more amenable, should you receive damaged or defective goods, offering a direct email – [email protected] with details so they can rectify the issue.
The Truth Beauty Company Promotions & Discounts
With such a wide range of brands and products available to buy, the Truth Beauty Company offers a worthwhile rewards program both in-store and on the website. You do need to create an account, but once you are up and running, you get three reward points for every dollar you spend.
As your rewards build up, you can redeem against other The Truth Beauty Company products, but you need to build up bundles of 500 points (worth $5 off) to start spending.
As well as its rewards program, there are other ways to save with The Truth Beauty Company skincare, including one-off discounts when you sign up for the newsletter.
They also run a seasonal Truth Beauty Box offer, where you can buy a curated box of clean beauty goodies, including three full-size products and a deluxe sample at a special discount on the retail price.
Contact The Truth Beauty Company
In addition to their own Ontario store where their expert product advisers are on hand, there are a couple of other ways to get in touch with the Truth Beauty Company. Their website has an easy-to-use contact form, although their reply may take up to two working days.
Alternatively, you can email the Truth Beauty Company team at [email protected].
The Truth Beauty Company Review: Editors Verdict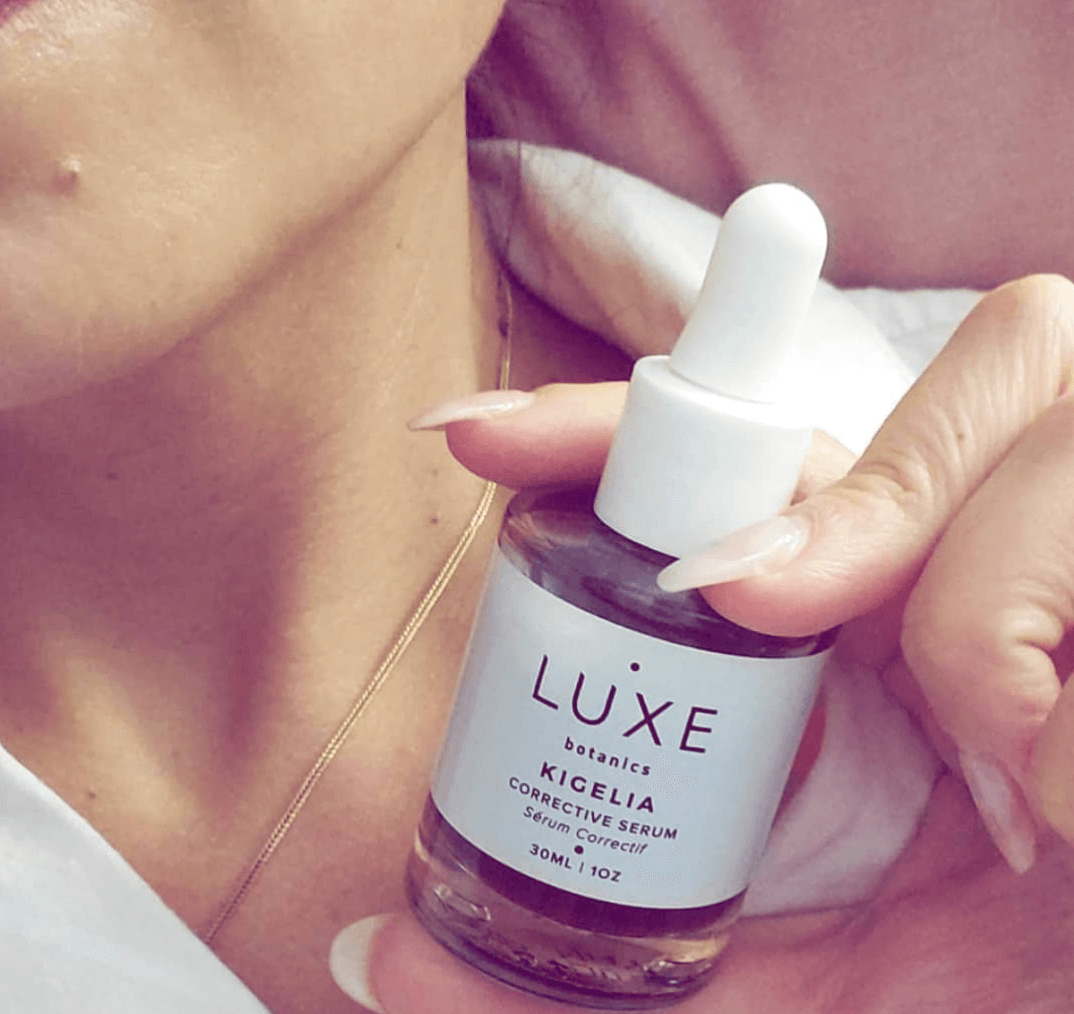 In our The Truth Beauty Company review, it's clear that this is a brand that is passionate about making clean and green skin and body care readily available and a pleasure to buy.
The ranges on offer are extensive but also have a personal touch as the company's founder is still directly involved in product selection.
We also like that, alongside the more well-known natural and organic brands, there are a few new product curveballs that you may not otherwise come across.
And the prevailing consensus from customers is of a happy shopping experience, with plenty of choice and rewards to keep you coming back for more.
You can also choose to shop in-store if you are fortunate to live close to their store in Ontario and get what appears to be an exceptional skincare and product advice service from their consultants.
However, there are a few minor flies in the Truth Beauty Company ointment, namely their lack of a clear returns policy, especially if you shop online. And they don't yet ship internationally, which is a shame.
But overall, The Truth Beauty Company is the real deal when it comes to clean, natural, and ethical skincare brands, offering a well-thought-out and generally affordable one-stop-skincare-shopping experience.
Still looking for natural skincare products to keep your skin looking youthful? Check out our popular beauty brand reviews of Innersense Review, Besame Review, Caudalie Review, and Laurel Review.
The Truth Beauty Company FAQ
Are all The Truth Beauty Company products vegan?
No. Truth Beauty offers a curated shopping experience, so not all products are vegan. But as a company, they are committed to natural and organic beauty, and they stock a good range of vegan options.
If you are unsure which product is vegan, the Truth Beauty team is happy to advise if you drop them an email.
How to cancel my order?
It's pretty straightforward if you need to cancel an order, as you need to email [email protected]. However, you should expect to be deducted $5 from the amount they refund you to cover their re-stocking fee.