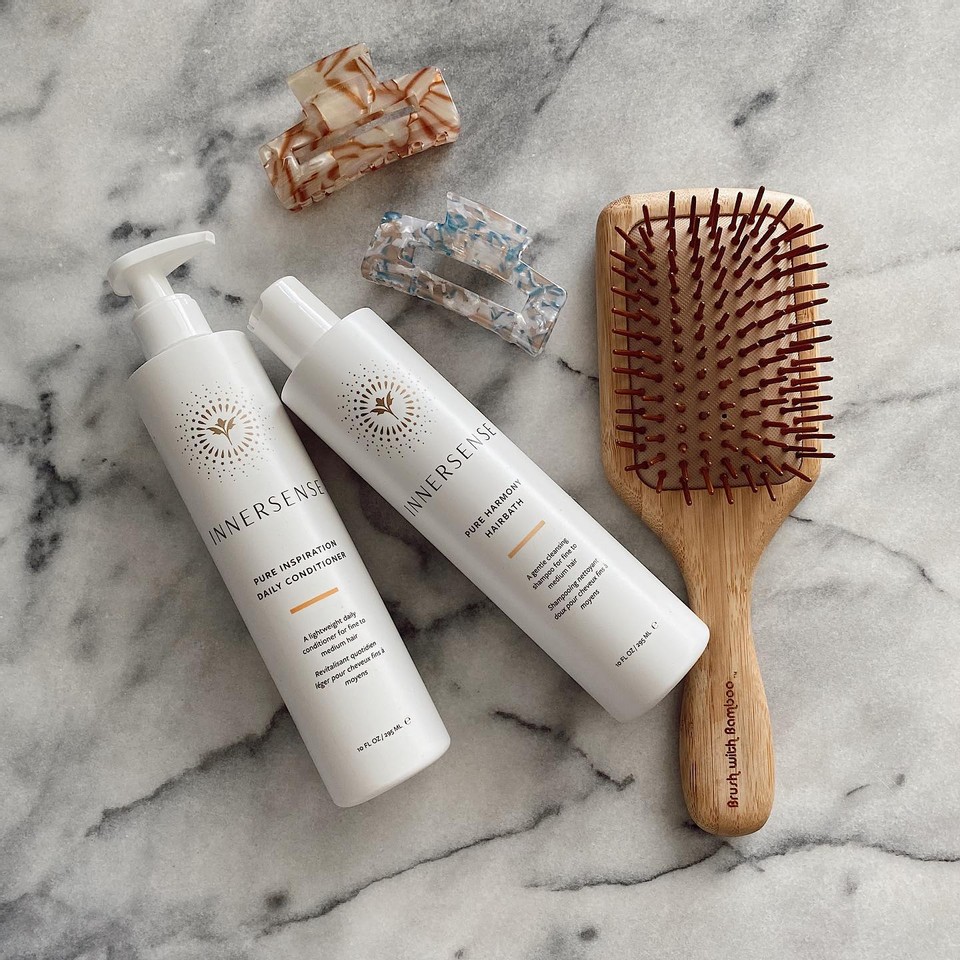 unInnersense organic beauty is a popular brand that supplies organic and non-toxic hair care products. They have a large following on social media with thousands of positive Innersense reviews, attracting customers. The brand is dedicated to wellness and mindful living by offering toxic-free professional hair care products. Innersense beauty promotes self-care and wellness by offering its products with uplifting words of empowerment. This review includes our honest details and opinions concerning the Innersense organic beauty brand. Follow us in this Innersense review as we explore the brand's products and services to help you decide if it's a good fit.
About Innersense Beauty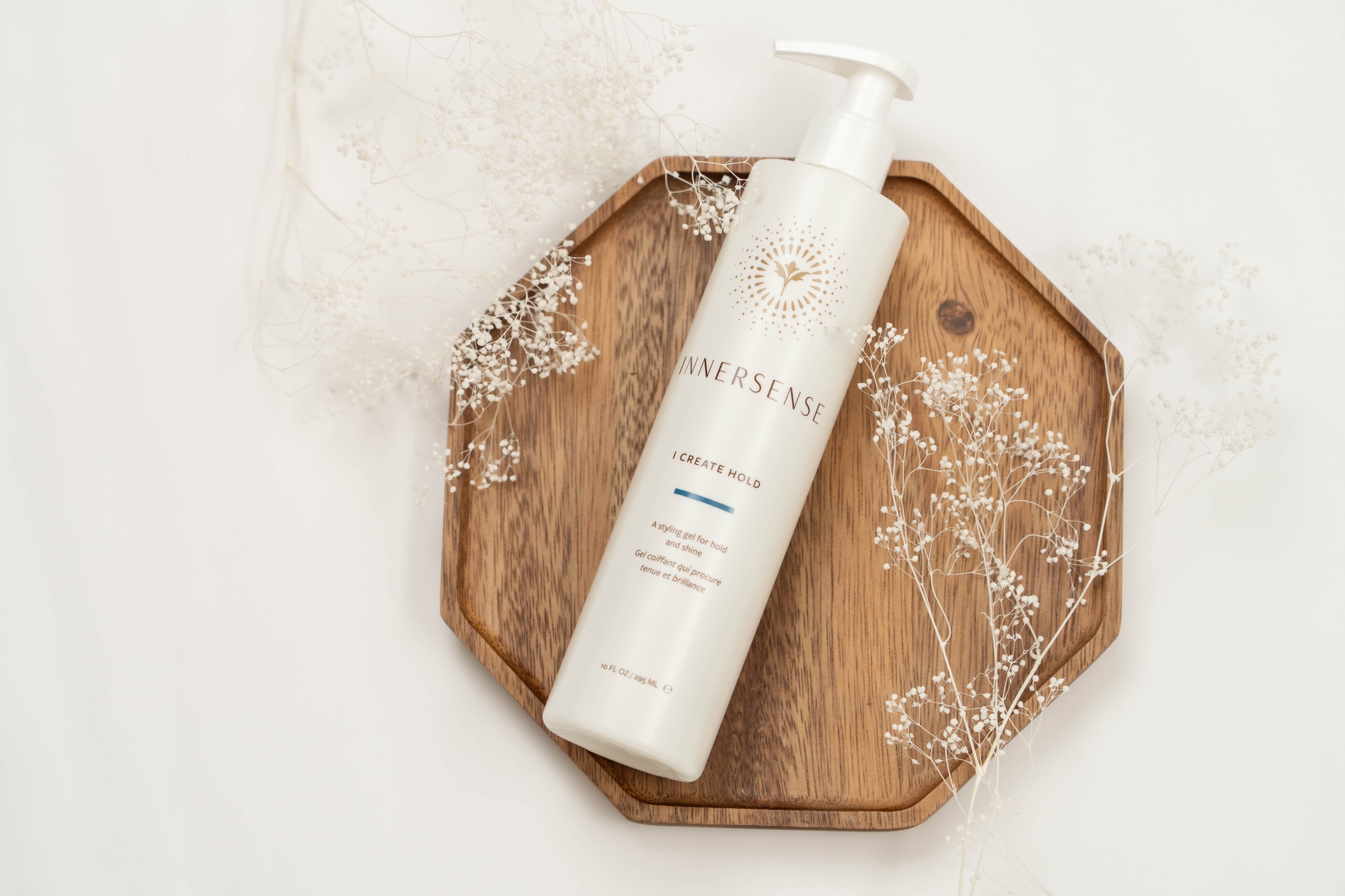 Innersense Organic Beauty was established in 2005 by a married couple, Greg and Joanne Starkman. The two had always had a passion for beauty, hair, and a green lifestyle. This inspired their dream to create clean, pure, organic, and toxin-free hair care products. The couple is a true pioneer in the organic beauty industry.
Based on decades of experience and 'inner sense,' the brand works with a careful selection of high-quality and certified organic ingredients to create effective, high-performance products. Both Greg and Joanne are experienced hair stylists with a deep awareness of the negative effects of harsh, chemical hair products.
Innersense beauty is family-oriented, and Morgan, their special-needs daughter, is a major inspiration for some of their products. The brand's clean, ethical and transparent ingredient selection means that its products are free of parabens, silicones, sulfates, or artificial fragrances. They source their ingredients from pure organic formulas suitable for all hair types.
Innersense Overview
Since its creation, Innersense beauty has become increasingly popular, and it has been featured in media publications such as Goop, Glamour, Byrdie, Self, and others. It also won the 2021 Blue Beauty Awards presented by Innocos & Beauty Heroes for their environmental impact. It also has the 2021 Shape Beauty Awards for Best Scalp Scrub.
Innersense organic beauty has 154k followers on Instagram with several engagements from customers. The headquarters is based in Northern California, US, from where they make and ship their products to customers in different locations. They also adopt a sustainable production process that aligns with their clean and ethical perspective.
Pros
Wide selection of clean, organic, and toxin-free, chemical-free hair care products
No parabens, sulfates, silicones, chemicals, or artificial fragrances
Cruelty-free with certified organic natural ingredients
Free shipping for orders above $25
21-day return policy
Multiple positive reviews from customers and excellent customer service
Cons
No international shipping
No exchanges
Higher prices compared to other brands
Allergic reactions from some products
Innersense Organic Beauty Products
Innersense Organic beauty products have no parabens, sulfates, silicones, toxic or chemical ingredients. They also offered some vegan products suitable for all lifestyles and made with clean and high-end formulas. Although the haircare range wasn't created with curly hair in mind, not all products are CG-friendly.
Innersense beauty products quickly gain popularity in the curl demographic due to their clean hair care formulas and organic ingredients. The brand has managed to master the protein-moisture balance across its whole product line. And it is important to layer protein with moisture if you intend to achieve perfect equilibrium.
The brand offers The Pure Line, which has the highest protein content, The Hydrating Line, a popular choice for curly hair, and The color line exclusively for color-treated hair. The whole Innersense beauty line has a zero rating on Think Dirty App. This shows that it's vegan, organic, and cruelty-free. Read more about the brand's bestsellers products below.
Innersense Organic Beauty Pure Harmony Shampoo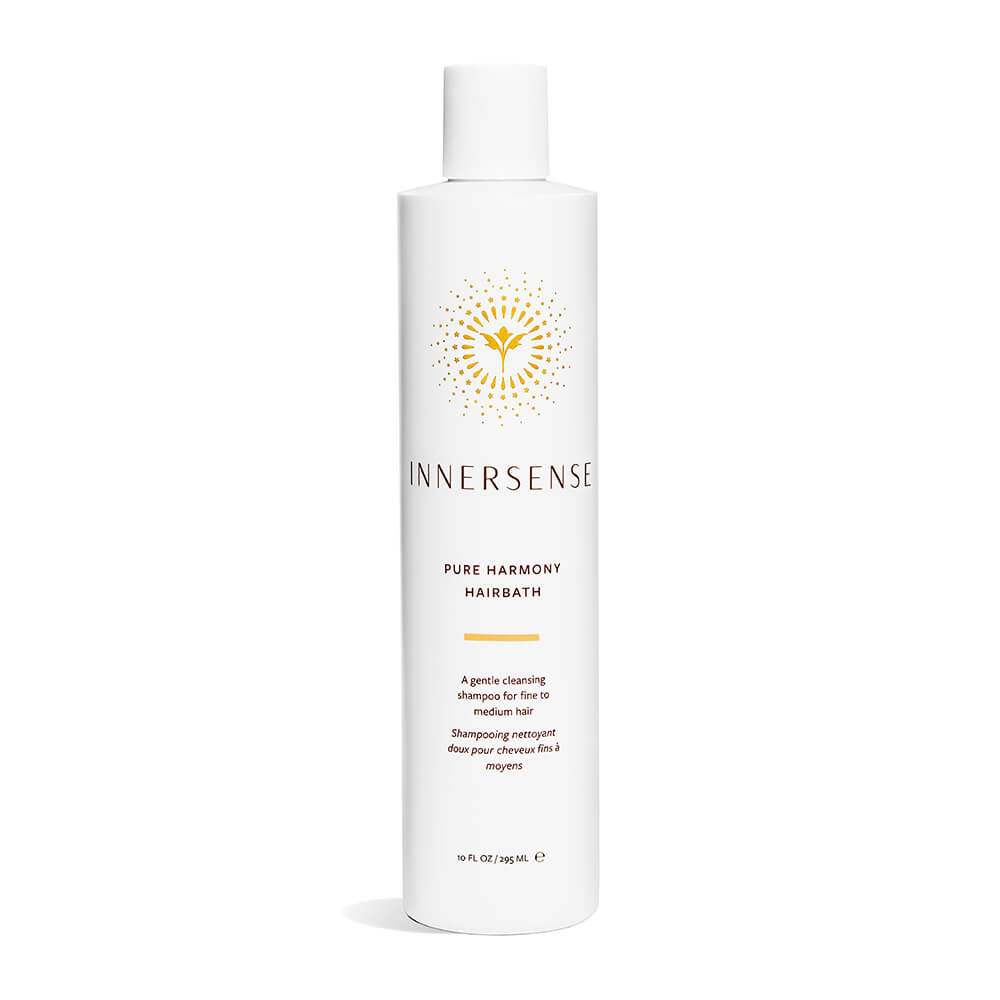 Innersense Organic beauty shampoo features the Pure Harmony Hairbath, a delicate cleansing agent especially for fine to medium hair. The product builds body, strength, and an overall vibrant texture. It consists of rice extracts, shea butter, coconut, avocado oil, and quinoaQuinoa, strengthening the hair and nourishing it.
If you're hoping for luscious and healthy hair, this weightless and silicone-free Innersense shampoo leaves your hair voluminous. It also includes a lovely fragrance with subtle notes of orange and tangerine. It is gluten-free, cruelty-free, and comes in recyclable packaging.
You can also check the full list of ingredients on the product page to be aware of potential allergens. A 10. oz bottle costs $28, and the price varies depending on the size you choose. The product is currently out of stock on the brand's website, but you can join the waitlist to get a notice when a new batch is released.
Innersense Curl Cream Review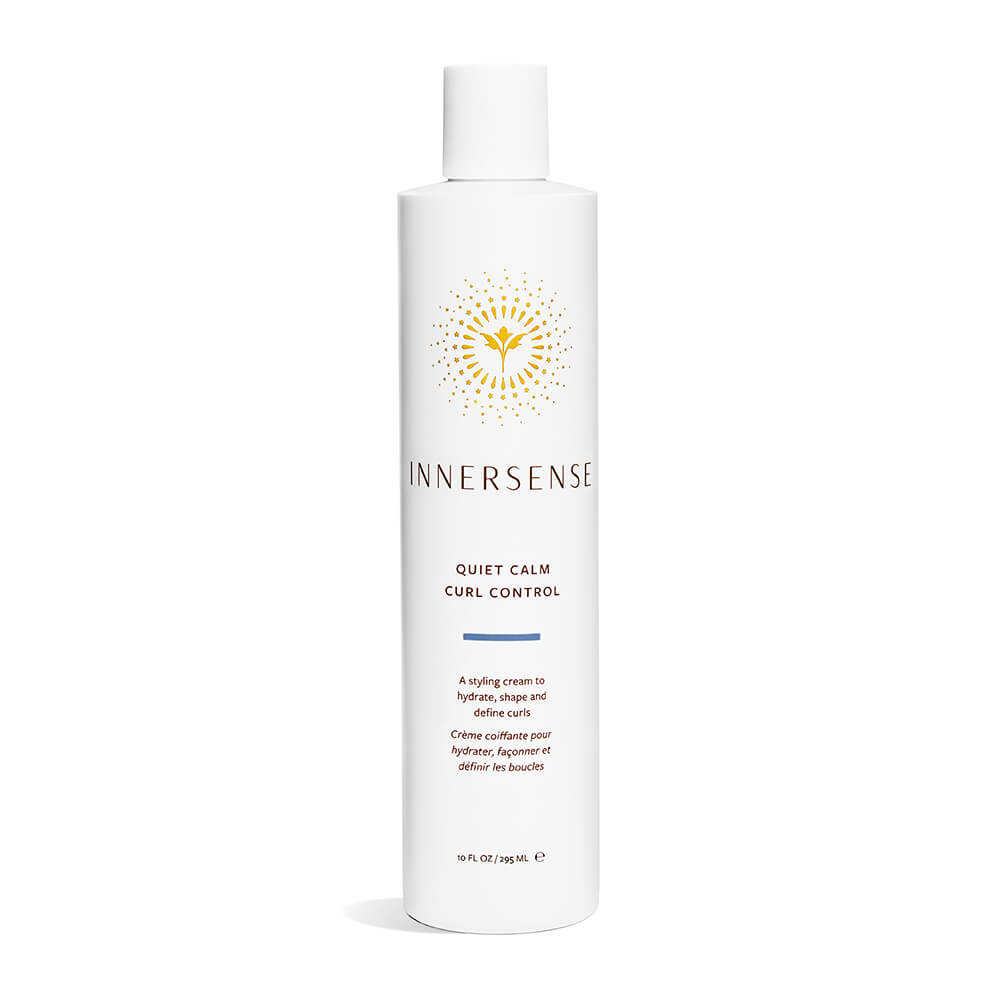 Innersense offers the Quiet Calm Curl Control as a styling lotion that arranges and develops curls. It contains a hydrating formula that helps to moisturize and define curls. The Innersense curl lotion also removes frizz, and the components include, Certified Organic shea butter, rooibos tea, and honey extract.
It also consists of a calming mix of Certified Organic flower oil and frangipani to create a soothing and grounding effect. It produces great results on all hair types, and it comes with many positive reviews. The remarking Innersense curl cream review by Stacey Kaptain, hairstylist at Las Vegas Detox Salon, states,
"Quiet Calm Curl Control works great as a 2-in-1 product… a perfect blow-out cream that adds lightweight smoothing on those days that we want to spend time styling and on those days that we don't, it works miracles by eliminating frizz and adding definition to curly, wavy or even straight and fine hair that is static prone."
The entire product is certified organic, and it also includes a Grade A natural component of essential oils. It has a sweet, natural, earthy fragrance, and it doesn't contain any artificial ingredients. The product price ranges from $9 – $70, depending on your purchase size. A 10 oz bottle is currently available on the website for $26.
Innersense Organic Beauty Color Radiance Conditioner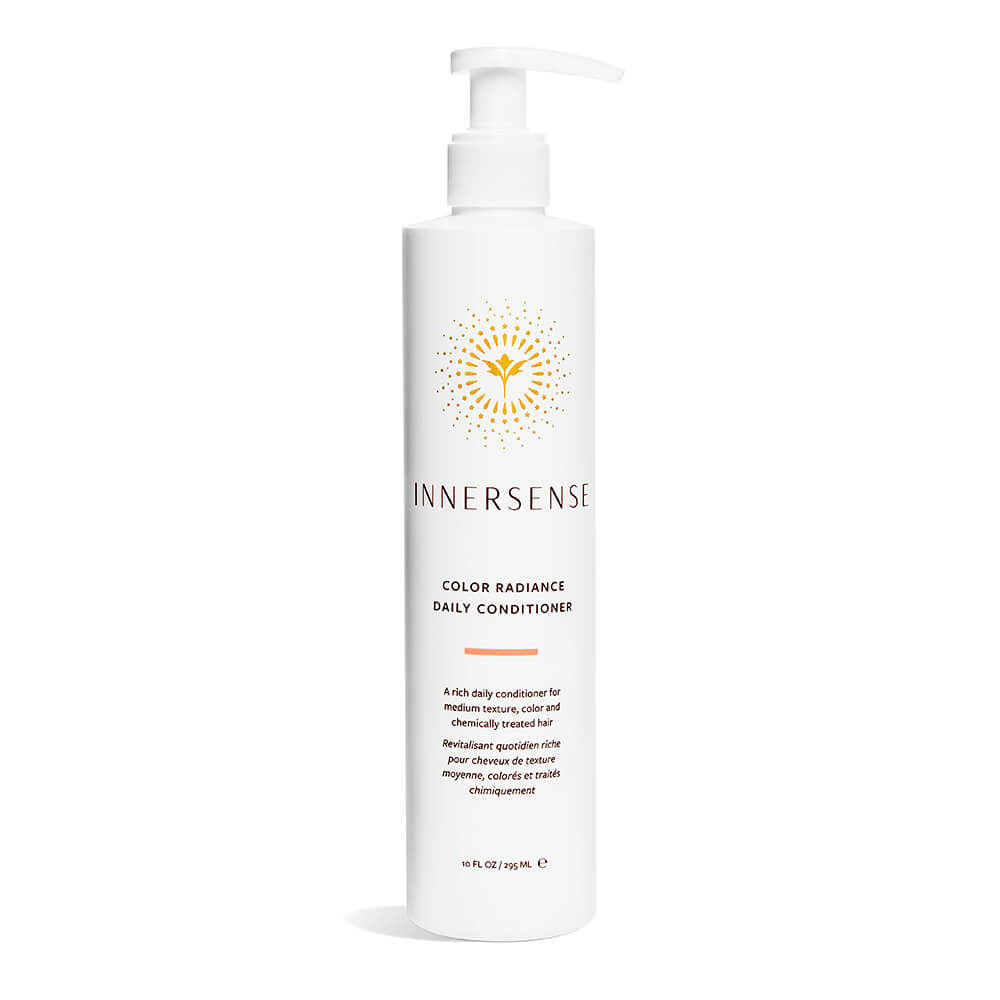 This product is included in the Innersense organic beauty color-line exclusively for colored and chemically-treated hair. It works to rebuild and energize colored and chemically-treated hair types with a medium texture. It also nourishes moisture from its key ingredients, including avocado, rice bran oil, and shea butter.
The pumpkin seed oil is also a special ingredient that provides Omega 6 Fatty Acids and Vitamins E, A & K to preserve the color and stimulate hair growth. The Innersense organic beauty color-radiance conditioner is perfect for people suffering from hair breakage and minor hair loss. It also helps maintain healthy hair, and it works from the scalp to the root to ensure vibrancy.
Innersense also has a floral scent and natural fragrance notes from Grapefruit and Jasmine. It costs from $9 to $80, and it also comes with a 32 oz refill pouch for sustainability. The conditioner also helps define curls, and it comes with many positive reviews from customers.
Innersense Organic Beauty Hydrating Hair Masque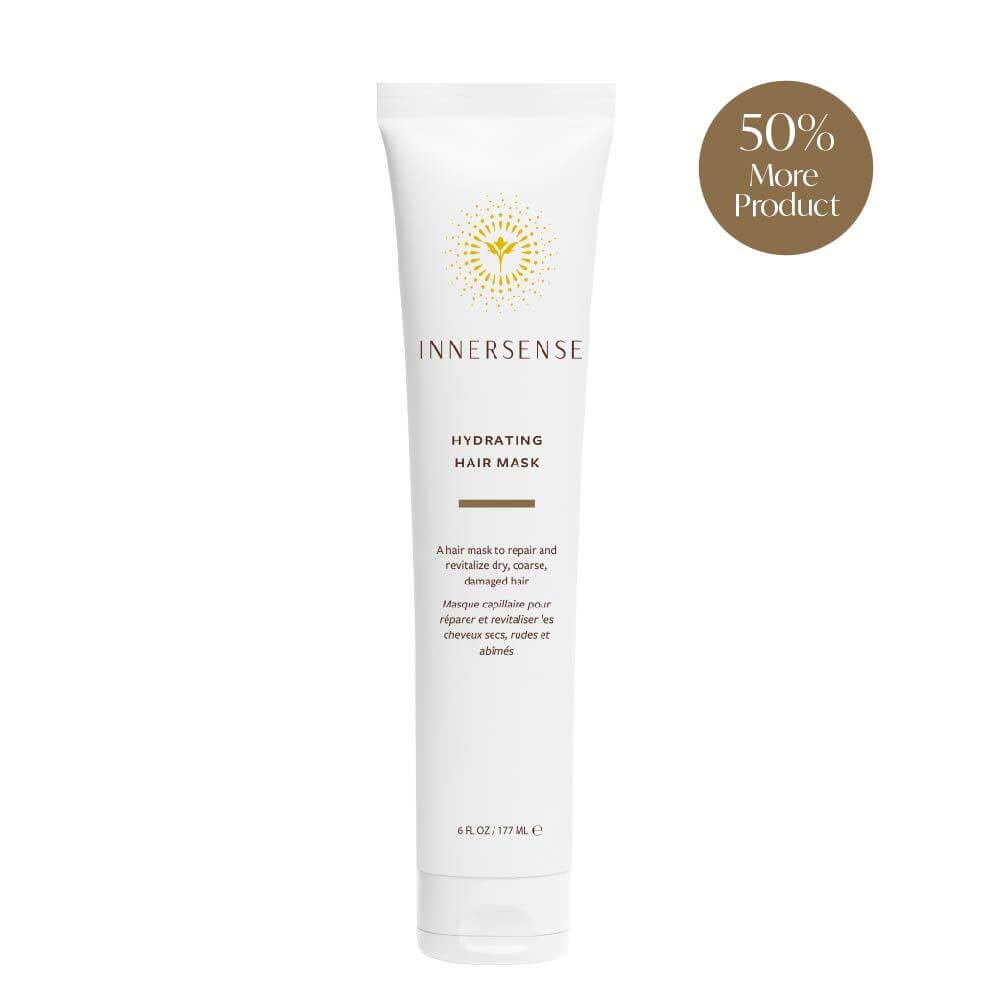 If you're struggling with dry, coarse, damaged hair, then this is the right product for you. It is one of the most popular products that Innersense offers, with stellar reviews from customers with different hair types and hair issues. The treatment mask consists of Shea Butter which helps to moisturize and promote hair elasticity.
It also contains Tamanu and Coconut oils are powerful antioxidants that help regenerate and protect the hair follicles. Flaxseed and quinoaQuinoa is a perfect protein-moisture blend that allows the product to easily absorb into the hair. For a tranquil and relaxing styling experience, the mask contains a touch of sage and vanilla essential oils.
The Innersense beauty hydrating hair mask is completely certified organic if you're concerned about clean beauty and wellness. The formula is also full of A+ natural components of essential oil, and you can see the full ingredient list on the package. You can purchase this product directly on the Innersense beauty website at $30 for a 6 oz bottle.
Innersense Dry Shampoo Review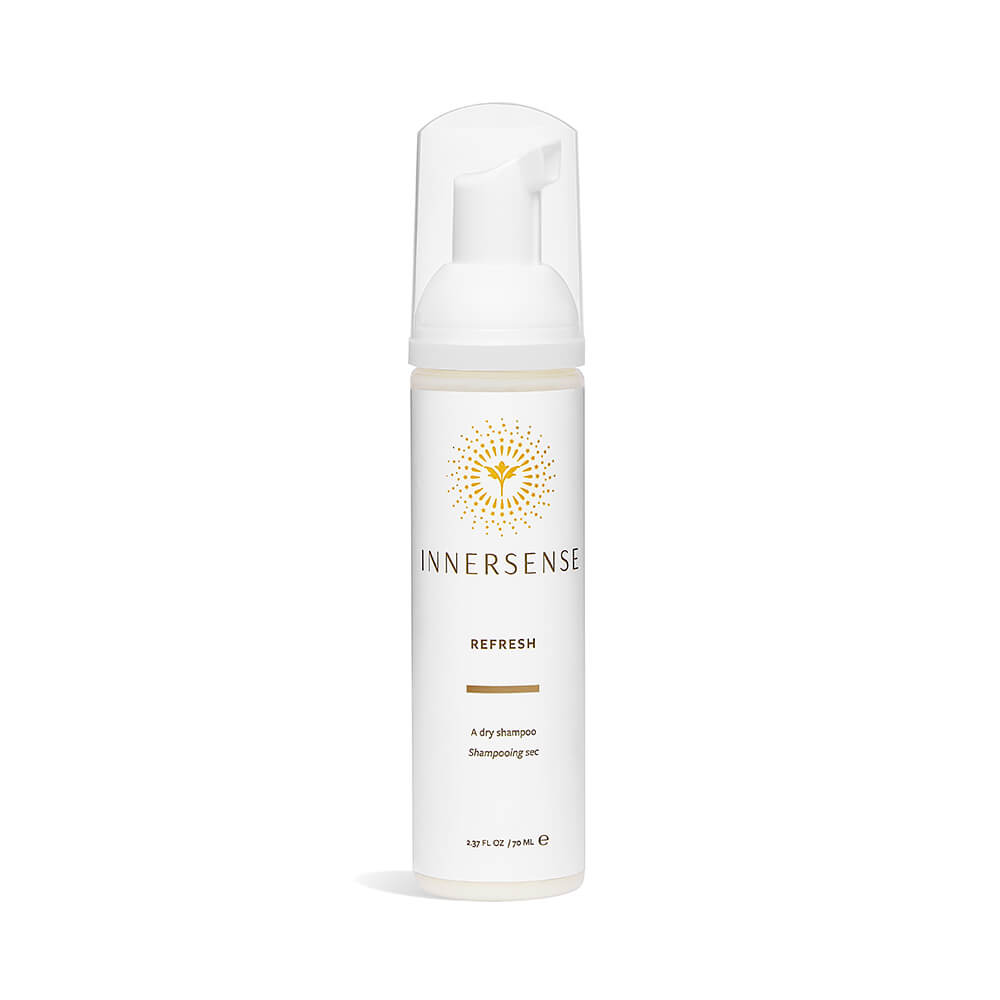 A great way to get rid of excess oil in your hair and build texture is by using the groundbreaking Innersense Dry Shampoo. The refreshed dry shampoo does not need any water or condition, and it dries quickly with little help. The shampoo consists of Tapioca starch, witch hazel pull oil, and certified organic honey to produce voluminous and luscious hair.
The product is suitable for all hair types, and once you apply the foam to your hair, it quickly dissipates into your scalp without leaving any buildup. It also helps lift your hair from the root and leaves a smooth and shiny texture. The product finishes off with a lovely fragrance note of orange and tangerine. The dry refresh shampoo comes in a 2.37 oz bottle which costs $24.
Also, we found an Innersense Dry shampoo review where Tina Georgy from Highland and Lakes, NJ, comments, "This is how you do a dry shampoo! My biggest challenge with dry shampoo was to apply with any sort of precision and usually left hair looking matte and feeling coated.
Refresh is a game-changer. The hair still keeps its shine, and the scalp actually feels clean and light." She also notes the easy application, with its clean volume and texture.
Innersense Reviews From Customers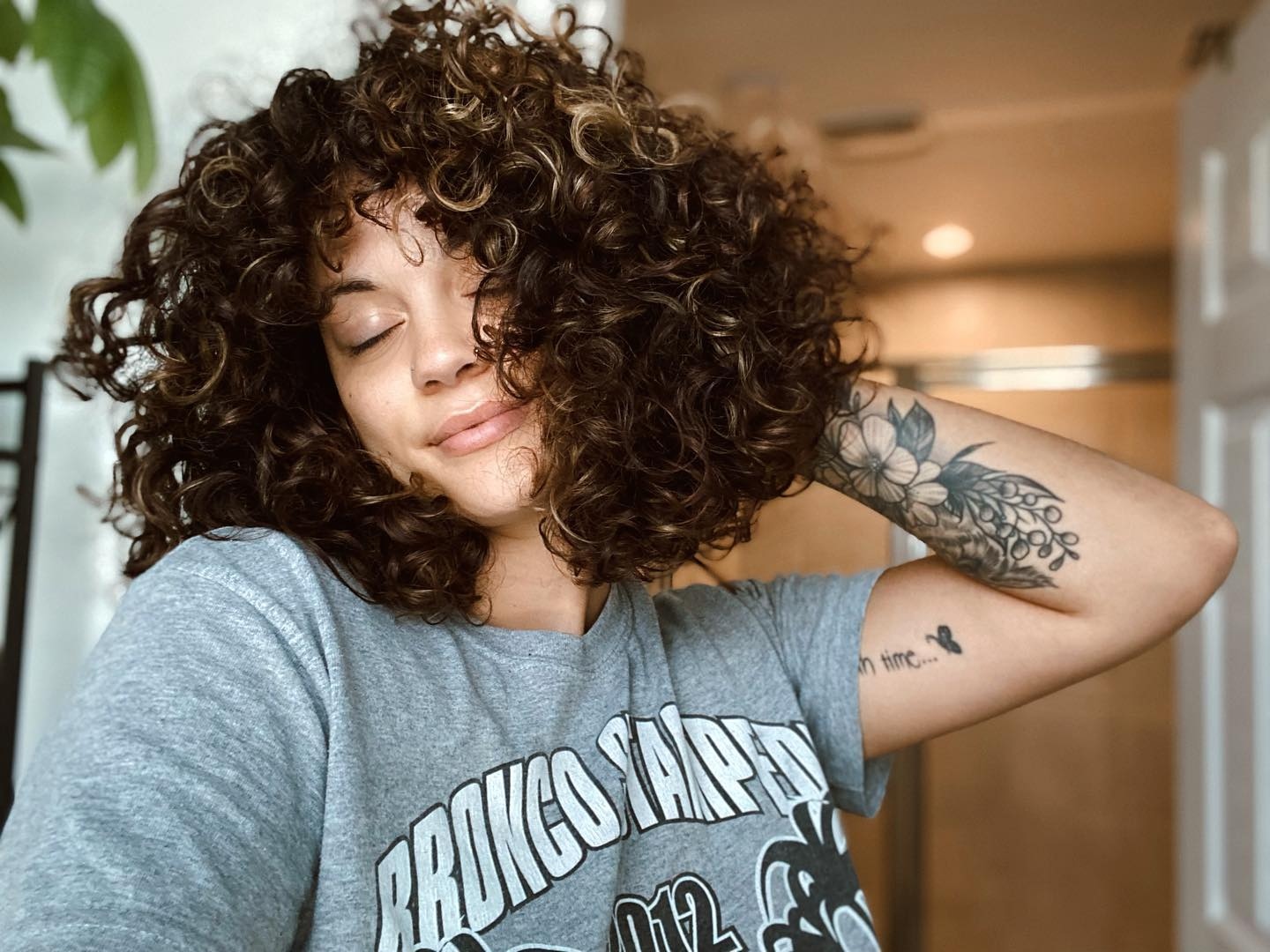 We looked at reviews from real customers to give more insight into the customer experience with Innersense organic beauty. The brand shares testimonials from customers on the review page to you on what to expect. It has 4.7/5 stars from 959 reviews, while there are 6769 product reviews resulting in 4.5/5 customer ratings.
For the brand's products and services, there was a high note review stating,
"Absolutely loved innersense! I completed the 14-day detox, and I couldn't be happier! I'm excited to try more of the products! I ordered a Pure harmony shamp./cond, sweet sp leave-in, I create volume, harmonic oil, and hair love prep spray. Shipped quickly and arrived at me within 3 days. I can definitely tell the difference between organic hair care and non-organic. I definitely won't be going back!"
From our extensive search, we found multiple pages of 5 stars ratings from customers with thousands of remarking customer comments. All the products have stellar reviews, and while they perform separate functions, buyers are generally satisfied with their purchase. It is also important to note that the brand keeps in touch with customers by responding to every feedback.
On Reddit, we found many threads on Innersense organic beauty from buyers who admire Innersense organic beauty collection. One reviewer comments, "I bought an Innersense kit with travel size products and loved all of them. I have tried to find something else that will give me the same results to no avail."
Popular Alternatives to Innersense
What Other Said
Another review states, "I'm really happy with Innersense, and their products have created many of my best hair days. I love the high quality of ingredients and the very light scents. However, they have a bit more protein than my hair can handle regularly, especially now in summer when it's warm and dry, I have to alternate with another line or at least not use the whole line at once."
It was also hard to find negative reviews from customers since the commenters were mostly thrilled with their purchases. However, some customers claimed they had bad reactions resulting in bad acne over their scalp, hairline, and forehead. Some customers also mentioned that the product is unsuitable for people with low porosity hair.
On Amazon, there were multiple comments from customers who believed that their products were unsuitable for fine hair. Overall, Innersense has raving reviews from customers who loved their purchases and achieved results. The brand has a total of 4.6/5 customer ratings from 939 global ratings. It also gets several positive reviews on external review sites. Check out our reviews of a similar brand such as Briogeo.
Sign Up for Innersense Beauty
You can sign up to be part of the brand's newsletter to get hair care tips and timely updates on product deals and discounts directly in your mail. You also need to create a personal shopping account to manage and track your orders during delivery.
Where to Buy Innersense Beauty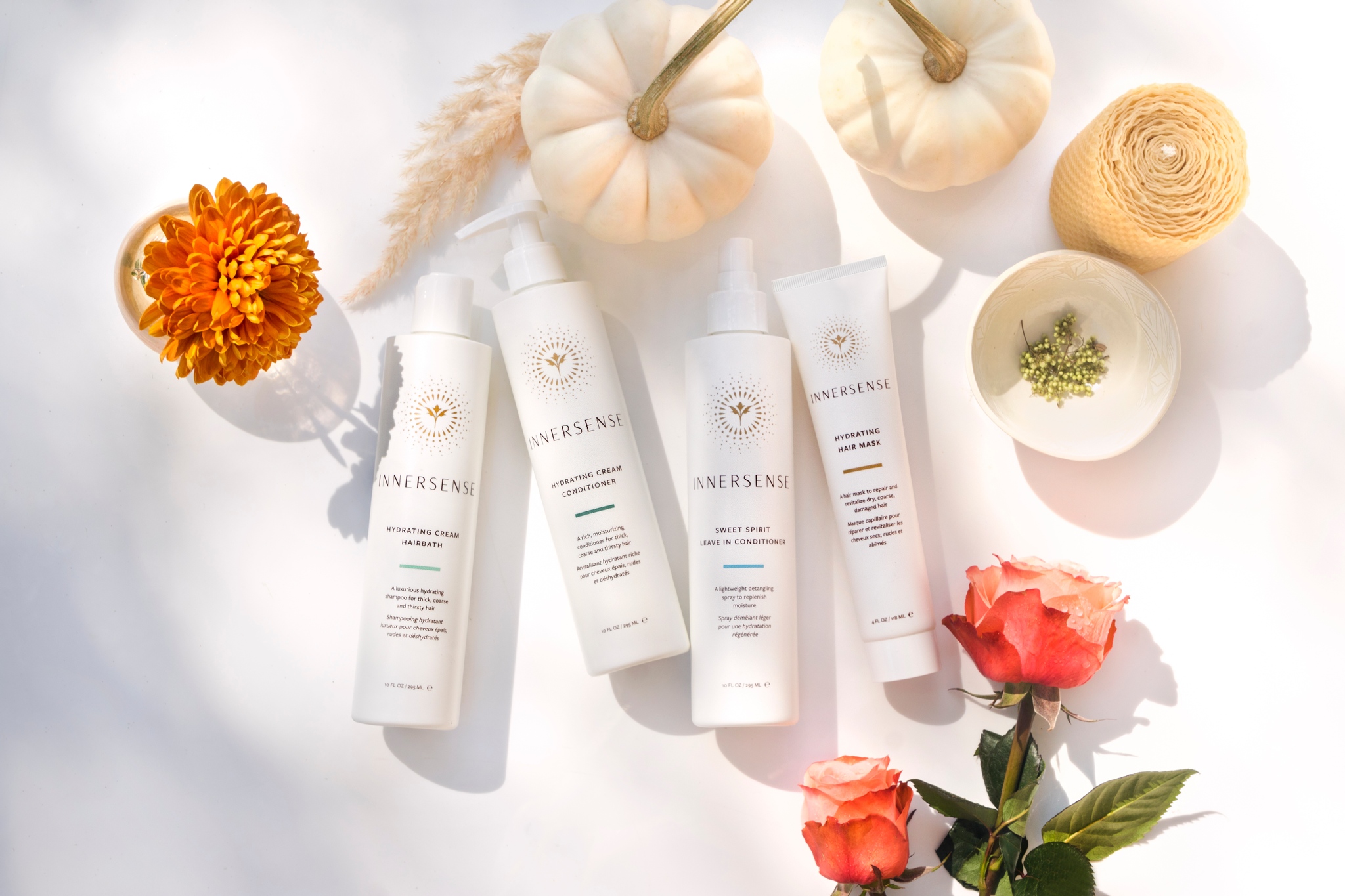 You can buy Innersense beauty products directly from the brand's website, and they ship to different locations in the United States. You can also use the store locator to see where you'll find Innersense beauty products near you. Amazon and Ulta are third-party websites that sell Innersense beauty.
Innersense Shipping and Return Policy
The brand ships to customers all around the United States and Europe, but they do not offer international shipping. They also offer free shipping for orders above $25, and they send a tracking number in your mail after the order has been shipped. You can also return the package within 21 days of receipt if you're not satisfied with your purchase.
However, they don't offer returns for Accessories, Travel size products, 2-ounce sizes, and all sample packages. In addition, they do not offer product exchanges, so when your return is processed, you will get a refund. It's also impossible to cancel an order when it has been processed.
Innersense Promotions and Discounts
Currently, no sales or promotions are available on the brand's website. However, you can watch for news on any Innersense Beauty coupon or discount code on their Instagram page or on their mailing list.
Contact Innersense Beauty
If you need to make further inquiries concerning the brand's products and services, you can contact the customer care service team via:
Telephone: (925) 952-9700
Toll free: 877 BLISFUL (254-7385)
Email: [email protected]
You can also submit feedback through the contact form available on the website.
Innersense Reviews: Editor's Verdict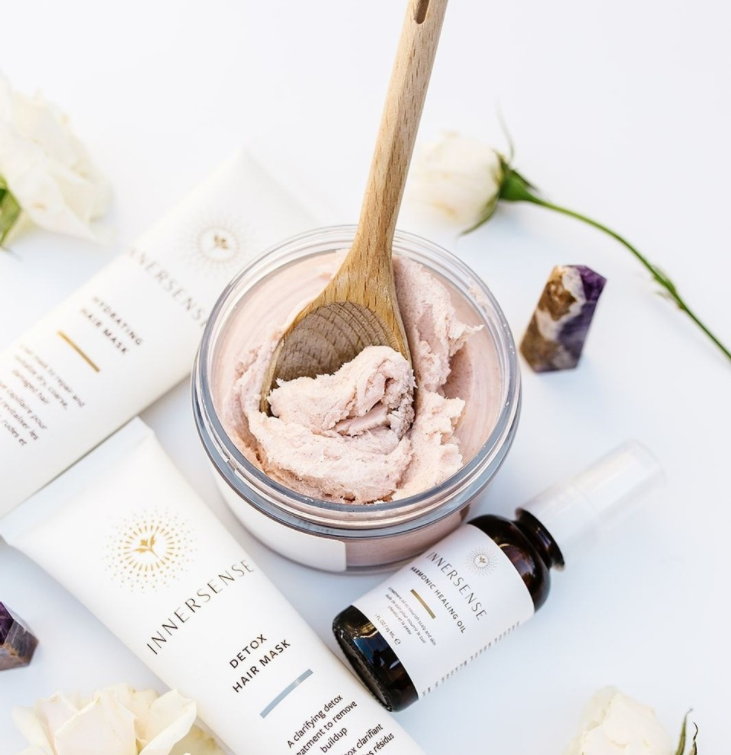 Innersense organic beauty is a popular clean beauty brand that offers effective, high-performance, organic, and cruelty-free hair care products. The major advantage the brand has is the level of expertise and brains behind its creation of the brand. The co-founders, Greg and Joanne Starkman with decades of hairstyling experience.
From overall Innersense reviews from customers, we can confirm that the brand is legit and offer toxic-free, certified organic hair care products. The brand uses only high-quality natural ingredients with sustainable packaging to promote green, clean beauty. Overall, this review gives Innersense beauty 4.5/5 stars for its excellent services and products.
Looking for some help on your hair care journey? Consider reading our reviews of Amika, Better Not Younger, Gisou, and EVOLVh.
Innersense Beauty FAQ
Are Innersense Beauty products vegan?
Although Innersense promotes cruelty-free and clean beauty products, its product line is not completely vegan. While they do not use animal by-products, their key ingredients include honey and beeswax.
However, the brand claims to use bee-friendly processes. Some vegan products include:
Pure Inspiration Daily Conditioner
Hydrating Cream Hairbath
Hydrating Cream conditioner
Hydrating Hair Masque
I Create Waves
High vibration skin and scalp treatment
Harmonic healing oil
Are Innersense Beauty products certified organic?
The company does not offer USDA-certified organic products, but all contain USDA-certified organic ingredients.
Is Innersense a curly hairline only?
Many people assume that Innersense beauty products are only designed for curly hair types since it's well-loved in the textured hair community.
However, the brand has stated that this is untrue, and their products are suitable for people with all hair types and textures.
What is Innersense product shelf life?
According to the brand, the product lasts 36 months if unopened and 12 months if opened.
Do Innersense products contain silicone?
Absolutely not! All Innersense beauty products don't have silicone or silicone-based ingredients.