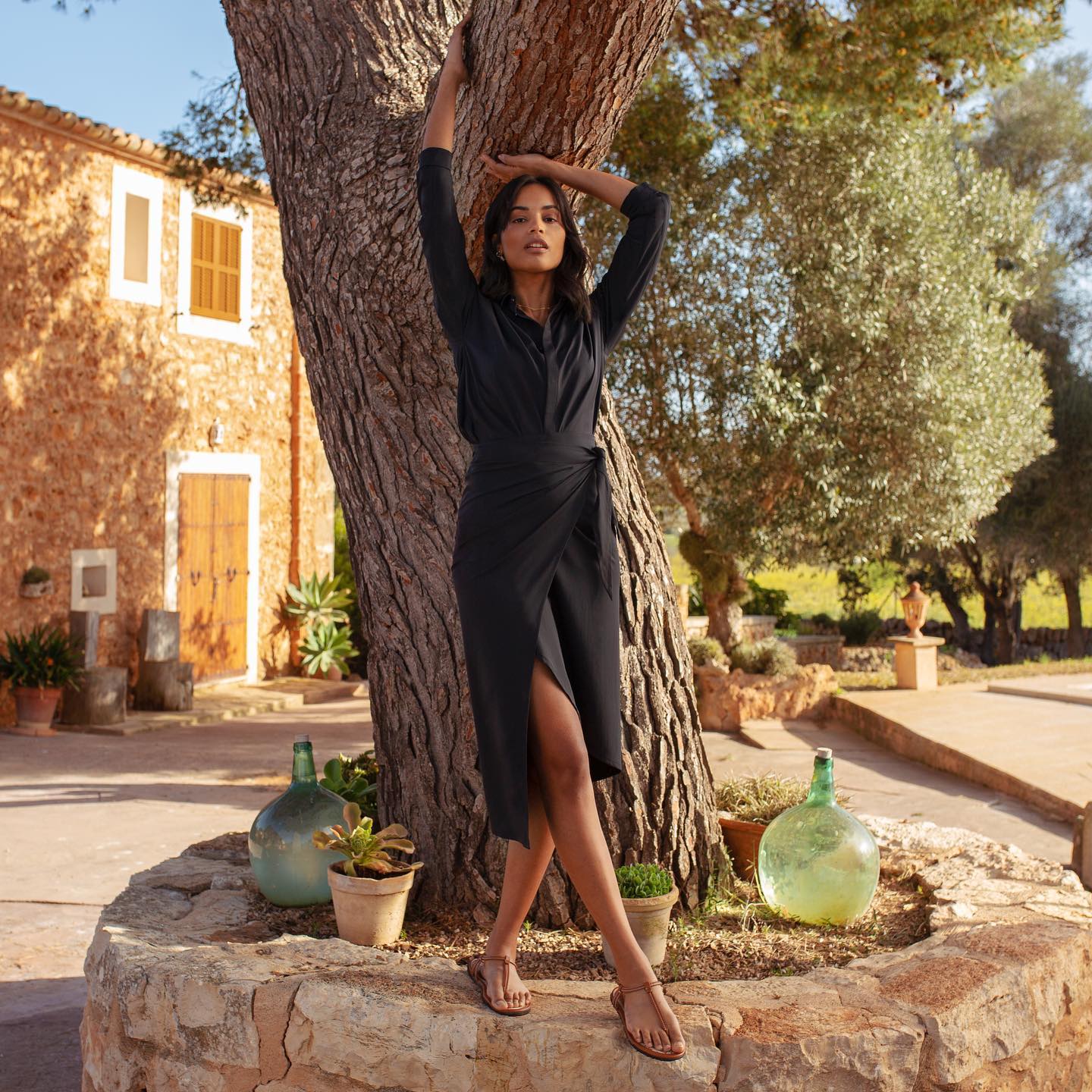 ADAY is a clothes wear brand with a minimalist design ethos. The company ensures that customers get seasonless and easy-to-wear wardrobe essentials that make them feel good. Its garments come from sustainable materials, having committed to responsible manufacturing practices. We'll take an in-depth look at this brand, including ADAY clothing reviews, its best-selling products, promotions, and discounts; this will help you make an informed decision before you shop with them.
About ADAY Clothing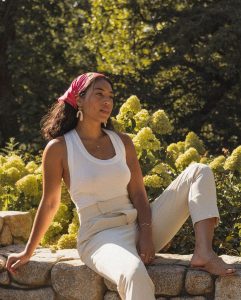 ADAY was founded in 2015 by Meg He and Nina Faulhaber. While both didn't have much experience in the fashion industry, they shared activities such as yoga and gymnastics. That was what inspired the idea of building a brand that would make durable garments worth wearing during and after workouts.
With determination and a strong focus, they managed to bring their shared vision to life. They created a clothesline focusing on simplicity, sustainability, and universally flattering styled outfits. The results were seasonless and easy-to-wear wardrobe garments that customers could feel good when wearing.
ADAY's team is now composed of people from all over the world, including designers, pattern-makers, developers, and staples. Using world-class construction techniques, they help in creating premium blends of fabrics. That means customers can have long-lasting and fashionable clothes.
Partly their success is also due to their ethical and sustainable manufacturing practices. The company demonstrates its commitment to environmentally friendly business practices through its passion for slow fashion. It's considered the front runner in the eco-friendly fashion industry.
According to the founders, they aim to change the way people shop. They want customers to own truly versatile clothing to help reduce their eco-footprint. Each piece can reduce the number of clothes people buy and eventually help preserve the environment.
The brand has seen growth and continues to grow. It has gained over 137k loyal followers on Instagram and Facebook in just a few years. Aday is featured in Vanity Fair, Oprah Magazine, Modern Minimalism, CNN, and Insider.
Like everything else, moderation also applies to this clothing. This belief reflects ADAY's slow fashion philosophy and minimalistic garment designs. Its clothing collection includes sweaters, dresses, t-shirts, pants, and jackets.
Let's look at some pros and cons of using this brand before checking ADAY clothing reviews from customers.
Pros
The brand has a wide selection of stylish clothing pieces, including jackets, relaxed t-shirts, and pants

The company commits to using sustainable materials in all their garments

The designs are seasonless and timeless

They contribute toward social equality and have donated $25,000 to different organizations

Customers enjoy free shipping on orders worth $150 or more

Klarna is available for those looking for an alternative payment option
Cons
Customers support is not available around the clock

Some products may be pricier than what you get from other competing retailers

The brand has limited external customer reviews
ADAY Minimalist Clothing Review
ADAY designs versatile, seasonless clothing items made from sustainable materials. Their versatile designs mean they are suitable for all seasons. This ADAY Minimalist clothing review will now highlight the brand's bestsellers.
ADAY Dresses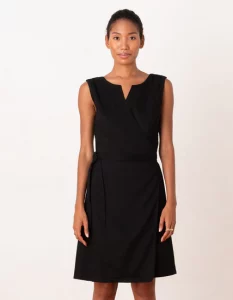 Designed to be 100% machine washable, ADAY dresses come in different styles, materials, and colors. There is something for everyone and every occasion. The sleek and minimalist designs are perfect for work, while the more fun and flirty ones are ideal for a night out. 
Our ADAY clothing review found that the designs are modern and flattering, making the clothes perfect for any body type. The company offers a wide range of flowy maxi and more structured mini dresses. You can also find a variety of dresses with varying sleeve lengths, including short sleeves, long sleeves, and sleeveless.
ADAY Back To Front Shirt Dress is perfect for work or weekend errands. It's probably the most versatile dress you will ever own. The front part looks like a shirt, while the back has a draped silhouette. 
It's a 5-in-1 stretch woven knee-length dress shirt. You can style this dress in many ways. You can wear it while open, closed back-to-front, front-to-back, loose, with a separate belt, or cinched at the waist. 
The dress shirt comes with a separate belt, side slits, a bonded hem, adjustable cuffs, and snap closures in the front & at the cuffs. It's also lightweight, stretchy, sweat-wicking, and machine washable. 
Moreover, it's 100% vegan materials like 73% Polyester and 27% Elastane. You can wear it as is or dress it up with a pair of heels and a statement necklace. It's also available in several sizes and colors. Other dresses that the brand offers include Super Swish Midi Dress, Wild Down Wrap Dress, Free Float Linen Dress, Something Borrowed Dress, and Over in One Wrap Dress.
ADAY Shirts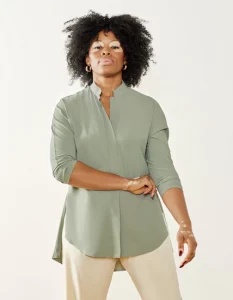 Delicately designed with functional construction, ADAY shirts are breathable and wrinkle-free. The company offers a wide range of shirt styles, from button-down shirts to sleeveless tops.
Often traditional button-down shirts look unflattering and stiff. But that's not the case with ADAY shirts. The designs are modern and flattering, making the shirts perfect for any body type. 
The Something Borrowed Shirt is one of the best-selling pieces; this button-down shirt with a twist provides you with a spin on the modern classic. The shirt has a relaxed fit and comes with a mandarin collar. It also has a hidden button placket and long sleeves with buttoned cuffs. 
 It's technical silk and 100% vegan, as it is made with 26% elastane and 74% recycled nylon. The shirt has two side slits, a front lining, dolman sleeves, and a nice-looking hem that drapes longer in the back. The loose-fit body gives it a unisex appeal, always a nice touch to any cloth. The Something Borrowed Shirt is available in multiple sizes and colors and can get dressed up or down. 
This shirt is perfect for work or a night out. You can style it with jeans or dress it up with a skirt. Other popular options include That's A Wrap Top, Essentialist T-Shirt, Let Loose Linen Top, Check-In Long Sleeve Crop Top, and I'm Flexible Linen Tank Top.
ADAY Turn It Up Pant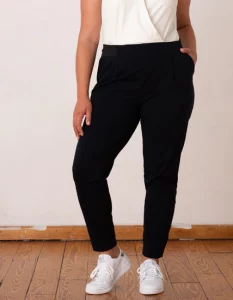 You can never go wrong with a pants outfit. Whether it's in the office or just outdoors, the ADAY Turn It Up Pant collection will give you a modern and sleek look. They are versatile pieces suitable for all occasions.
They are also one of the most comfortable and good-looking pants you will ever own. These stylish dress pants have a soft and breathable fabric that will make you want to wear them all day long. Additionally, they are wrinkle-resistant and don't require ironing. 
They come from high-quality recycled materials, including 62% nylon and 38% elastane. These high-waisted pants have a wide-leg silhouette with an elastic waistband and a stylish pleating detail. 
Moreover, they come with side pockets, front pleats, a 3″ cuff at the hem, and side details finished with a gunmetal snap. You can have a tailored look or slim fit without compromising comfort. 
These pants are perfect for work, travel, or any casual event. You can style them with a blazer and heels for a more professional look or dress them down with a basic tee and sneakers. 
The pants are available in sizes like XS, S, M, L, and XL. They also come in multiple color options: black, navy, camel, moss, and olive. They are machine washable and don't require special care. 
The pilling resistance and the breathable fabric make them an excellent thermo-regulating option for any season. The stretchy material will also allow you to move freely and feel comfortable all day long. 
ADAY Sweaters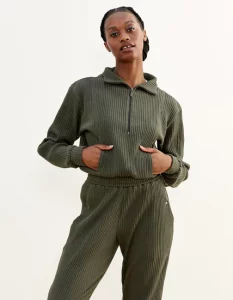 Sweaters are more than just a winter staple. They are comfortable, fashionable, and perfect for layering. You don't have to be in a boring outfit. With ADAY sweaters, you can have both style and comfort.
The brand offers a wide range of sweaters, from pullovers to cardigans. The ADAY sweater collection has a variety of styles and colors to choose from, and the pieces are long-lasting and resist pilling. They are also machine-washable for easy care. Whether you want a classic style or something more modern, ADAY has the perfect sweater up for grabs. 
The Big Mood Quarter-Zip Sweatshirt is a relaxed-fit sweater with a V-neckline and long sleeves. It comes from 100% vegan materials and recycled polyester.
It features a high neck style with a double collar and double gunmetal zip for versatility, giving you the protection you need while remaining stylish. You can wear it as a top or layer it over a collared shirt. The quarter-zip closure makes it easy to take on and off. 
The high low hem covers the bum, and the side splits for extra drape. At the waist is an internal drawcord for both fitting adjustability and styling. The long sleeves have thumb-holes for a little bit of coverage on colder days. 
You can choose from two different colors: moss and sand. This sweater is perfect for running errands, working out, or lounging around the house. It's comfortable and easy to care for too. 
It's available in different sizes XS, S, M, L, and XL. Other options in their sweater collection include Like A Boss Sweatshirt, Like a Fleece Sweatshirt, Like a Hug Sweatshirt, Warm All Year Pullover, and Branch Out Sweater.
ADAY Bras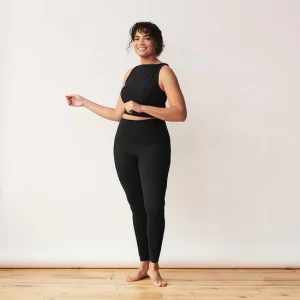 Like a true-clothing brand, ADAY also offers a line of athleisure bras. Apart from looking stunning on the outside, you need to feel comfortable from the inside. These sports bras are comfortable, functional, and complement your outfit. 
They will support you through any workout, whether it's a light jog or a HIIT session. They come in different styles, including the Scoop Neck Sports Bra, the V-neck Sports Bra, and the Swim Sports Bra. 
What makes them stand out is that they are free of hooks, wires, and tags. You don't have to tolerate any discomfort when you're working out. The soft and stretchy material will move with you, not against you. 
For instance, the Fast Forward Sports Bra is a high-impact bra with sculpting fabric and a longer body design. The soft, stretchy material is quick-drying and moisture-wicking. It will keep you cool and dry even during the most intense workouts. 
It has an internal bust shaping for support and a double front layering for extra coverage. The wide soft elastic straps will stay in place without digging into your skin. The back has a mesh panel for breathability. 
ADAY Clothing Reviews from Customers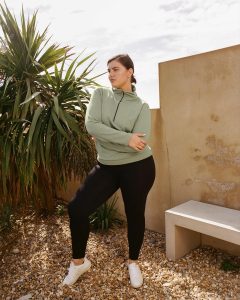 ADAY has undeniably made a mark in the athleisure world. But what do customers have to say about the brand and its products? We set out to find some ADAY clothing reviews to give you a better idea. 
On its website, ADAY has an average rating of 4.6 stars out of 5, with over 4890 reviews. Customers love that the clothes are versatile, stylish, flattering, and comfortable. They are also impressed with the quality of the materials used. 
One customer wrote that her pants were the best in the world. She noted that they didn't pill or lose shape even after multiple washes. She also added that the clothes were so comfortable that she wanted to live in them.
Popular Alternatives to Aday
Another customer wrote that she was hesitant to spend so much on athleisure clothes. But after receiving her order, she got convinced that it was worth every penny. The clothes were of excellent quality and fit perfectly. 
We didn't find many other notable websites with customer reviews. But we did come across a substantial comment about ADAY Clothing Reddit.
On Reddit, one customer wrote that she has an Up in the Air Jacket and Made It T-Shirt. She noted that the quality was exceptional and the clothes were very comfortable. However, she did find the prices to be a bit high but insisted that quality was more important than cost. 
On TrustPilot the impression goes from complete satisfaction to complete dissatisfaction.
In general, it seems like customers are happy with their purchases. They love the quality of the clothes and how they look on them. The only main complaint we found was about the price. 
Sign Up for ADAY
Sign up for ADAY's newsletter to stay up-to-date with the latest arrivals, sales, and promotions. All you need to do is enter your email address on the website. You will then get 20% off your first order. 
Where to Buy ADAY Clothing
You can buy ADAY clothing on the brand's website ThisIsADAY.com. You can also find ADAY clothes on Thredup.com.
ADAY Shipping and Return Policy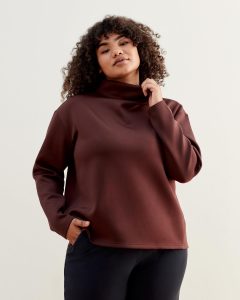 Shipping:
ADAY provides free shipping for all orders over $150. For orders below that, the shipping cost is a flat rate of $6. International customers will get charged a $15 shipping fee for anything below $150. 
Domestic orders typically take 4-5 business days to arrive. International orders take 3 to 8 business days to arrive. Additionally, customers will receive a tracking number via confirmation email.
Return Policy:
If you're not happy with your purchase, you can return the clothing items within 30 days for a refund or exchange. The items must be in their original condition with the tags still attached. Customers can initiate the process by visiting the return portal on the brand's website.
ADAY Promotions & Discounts
The brand provides a referral program where customers can earn $20 for every $100 spent by people they refer. If they sign up for the newsletter, they will receive 20% off their first order. ADAY also offers discounted prices on items available on their Sales page.
While doing this review, we did not find any ADAY coupon code or promo code. However, you can sign up for their newsletter to receive the latest news on upcoming sales and promotions. 
Contact ADAY
For inquiries, you can reach out to ADAY through the following contact methods:
Fill out the online contact form

Email: [email protected]

You can send a message using their chat function on the website

Phone number: 347-759-0628 (from Monday to Friday between 10:00 a.m. and 5:00 p.m. ET)
ADAY Clothing Reviews: Editors' Verdict
After reading through tons of ADAY clothing reviews, we can confidently say that their clothing items are worth it. We found lots of positive feedback about their products.
The only thing to remember is that the clothes are a bit on the pricier side. But if you are looking for quality over quantity, then ADAY Clothing brand is the go-to place.
In need of other fashion brands that are stylish and quality? Have a look at our reviews of Nasty Gal, Free People, Gorman, and The Line by K.
ADAY Clothing FAQ
Which size will fit me best?
The brand provides a size guide on its website. If you need more help, you can chat with their customer support team or give them a call.
How do I take care of my ADAY pieces?
The brand recommends that you machine wash cold and hang dry all their clothes. Also, most clothes don't need ironing.
Can I tailor my ADAY pieces?
Yes. To get the perfect fit, send a pic of your tailoring receipt to this email address: [email protected]. You will also get a $15 worth of gift card to use in your next purchase.
What are ADAY products made of?
The brand has committed to using sustainable materials. Most of their clothes come from TENCEL™ Lyocell, recycled polyester, or certified organic cotton.