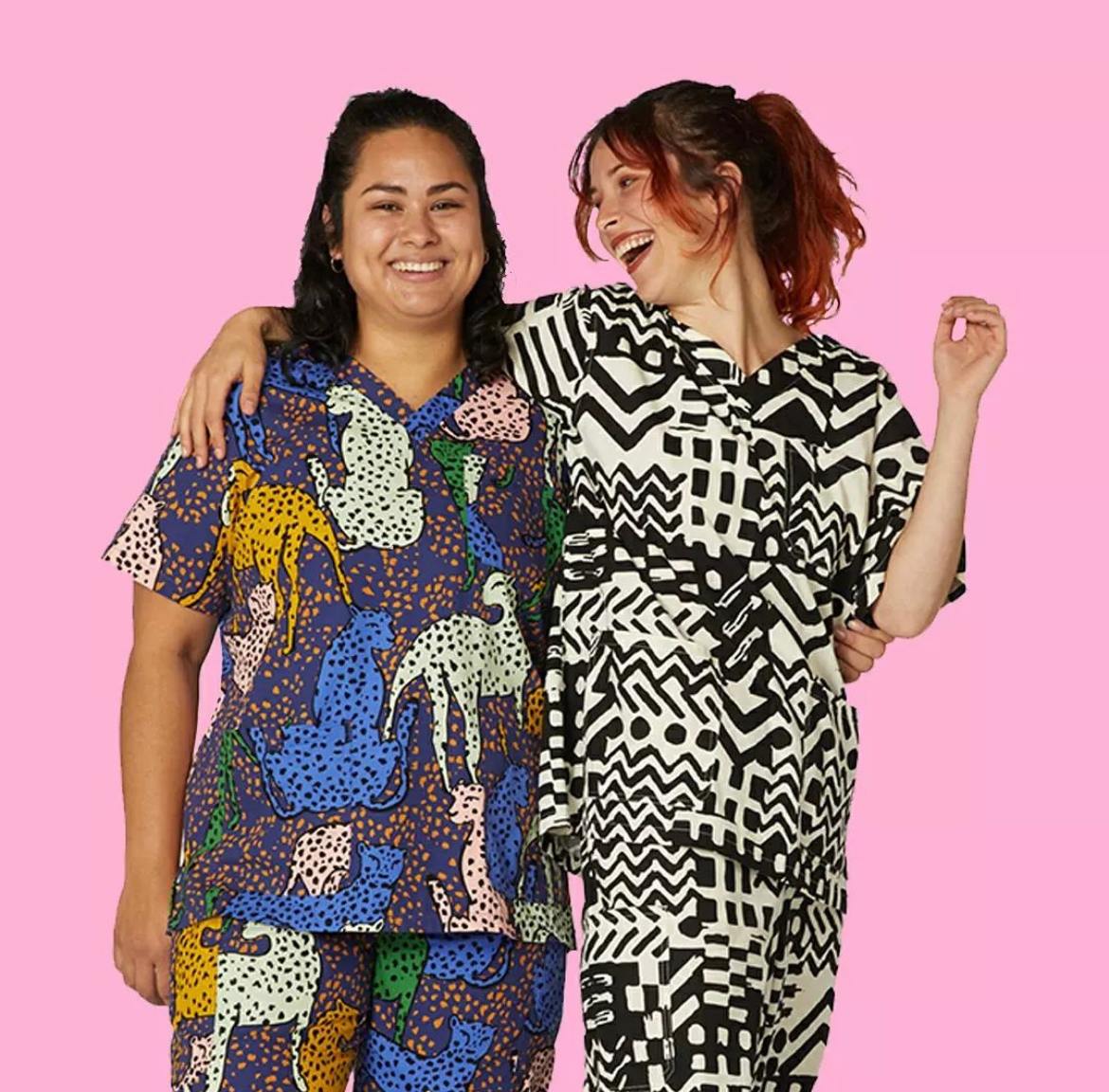 Dressing up is essential, as it increases your confidence, allows you to make a fashion statement, and helps your show personality. Known for its unique designs and bright colors, Gorman is a fashion house that sells fun and lively summer pieces for kids and women. The brand has been in the industry for more than two decades, and it offers ethically made products. We'll look at the ins and outs of this Australian and New Zealand-based company, including Gorman reviews from customers, its return policy, and discount to help you determine if you will spice up your wardrobe with its products. 
About Gorman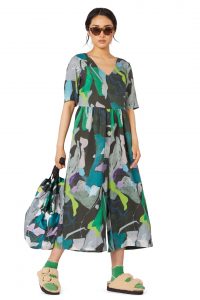 The Gorman fashion empire was founded in 1999 by Lisa Gorman, an Australian fashion designer. Lisa learned to sew on her grandmother's singer machine and later signed up for night school in visual merchandising. For two years, she signed for a traineeship under Mariana Hardwick, a bridal designer. Her efforts to become the best in her field were not in vain, as she gradually worked her way up to become a designer.
The freedom of designing clothing professionally pushed her to start designing her pieces. She went to Tokyo during the pre-social media era; the busy streets of Harajuku and Shibuya surprised and inspired her. Lisa purchased a pen and a notebook and started to sketch clothing designs. 
When she returned home, she put some of her designs into action. In 1999, she launched an original 8-piece unisex collection at FAT, which was under the Gorman name. This collection sold out, and customers wanted her to create more designs.
Lisa started to create her clothing as a part-time job until she reached 28 years old, and that's when she launched her fashion line. Gorman has grown over the years and has over 40 stores in Australia. This brand is popular among women and kids looking for great summer pieces. 
More about Gorman
By 2003, Gorman pieces were stocked in 15 retailers in Japan and 55 in Australia. The first Gorman boutique opened its doors to the public on Chapel Street in Prahran. 
Their products include face masks, clothing accessories, and footwear. The company is committed to taking care of the environment through cruelty-free and ethical initiatives within its operations. Gorman labels the sourcing of their materials on their website.
The company boasts a massive following across social media platforms, with 274K followers on Instagram. The brand's fans refer to themselves as Gormies and showcase their outfits on social media on Facebook through the Gorman outfit of the day group and on Instagram with #showusyourgorman.
Before we delve into Gorman reviews from customers who have purchased their products, let's highlight the company's pros and cons.
Pros
They offer a wide range of women's and kids' clothing

Apart from clothing, the brand also offers a wide range of items, including homeware and toys

Offers numerous discounts and promotions

The brands' products are made ethically

The company offers free shipping on all Australian purchases

They accept multiple payment methods, including PayPal, American Express, Mastercard, and Visa.
Cons
Their products are pricey

High international shipping costs

Their support team is not available around the clock to assist customers
Gorman Products Review
Gorman is more than a clothing brand, as it offers a variety of products, including kid's toys and homeware. The brand sells dresses, bottoms, activewear, and shoes, among other products. Let's look at some of the brand's bestsellers across different collections.
Gorman Dresses
Fashion is not just about looking good; it's also about feeling great in what you wear. Dresses are a girl's best friend, and the female body comes in different sizes and shapes, all of which Gorman dresses cover. Whatever your body type, you are guaranteed to get a dress from the Gorman dress collection. Their dress collection includes maxi dresses, shirt dresses, pencil, midi dresses, and bodycon.
Shirt dresses are effortlessly cool and have tons of layering options for transitioning between seasons. The Gorman Romi Shirt Dress comes in an aqua blue shade, and it features a drop waist and three-quarter sleeves. The Romi shirt dress is ideal for those who love pockets on their attire. Available at $141, the colored shirt dress is flirty and functional.
The Viola dress is available in burnt orange and aqua blue. Gorman reviews show that customers love the dress because it's 57% linen and 43% organic cotton, giving it a light and soft feel. With a flattering V-neck and dropped shoulders, the dress is perfect for brunch with friends and other occasions. You can add this dressing to your wardrobe for only $88.12. 
Gorman Bottoms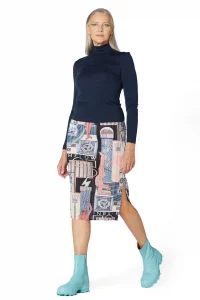 Bottoms are significant in any outfit as they form the foundation of the entire look. The Gorman clothing collection offers a wide variety of colorful printed pants and skirts for women. Revamp your wardrobe with the wide range of women's bottoms at Gorman.
Show a little leg with the Billy stone skirt; this skirt offers a lightweight and breathable design. It has a flattering fit and seamless design. This versatile piece can be worn appropriately to work and during a night out with friends. The Billy Stone Skirt is suitable for summer, but it is also a must-have for fall. Pair the skirt with a pair of tights and boots, and you are set for spring. This skirt is currently on sale, and you can get it for $119.20.
Gorman Activewear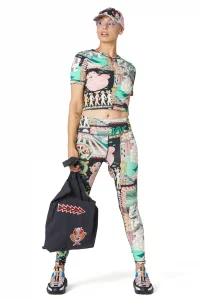 Clothes worn when working out make a big difference in how you feel during and after your workout session. Different factors are considered when making activewear. They include the fabric, the type of workout, sweat control, muscle protection, and more. Gorman takes into consideration all these factors to create the best activewear.
The Data Compatibility Bike Short is a part of Gorman's activewear collection. It is made of recycled nylon elastane, making it great for everyday wear. Biker shorts are not just for biking; the data compatibility bike shorts have the coverage and stretch for all workouts. This high-waisted biker short is super comfortable and versatile, and you can wear it during your workout sessions or with an oversized t-shirt during brunch. The bike-short is on sale and you can get them for $63.20.
Gorman Tees and Tops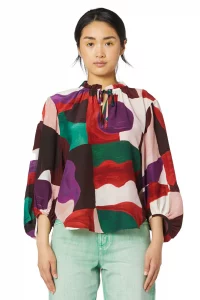 It is essential to have tees and tops to complete your wardrobe. You can never have enough tees and tops as you need them for different occasions. Summer calls for crop tops, while winter outfits require perfect tees worn under coats and jackets. The Gorman clothing collection includes a range of tees and tops in different designs, including turtlenecks, crewnecks, oversized t-shirts, and V-necks. 
The Gorman Stay Flo Tee is ideal for those who love multicolored prints. The shirt is 100% organic cotton and has a rounded neckline and a boxy crop fit. The Stay Flo Tee is made of light material, making it perfect for the summer. It is very comfortable and has a great fit. To achieve a great casual look, pair the t-shirt with jeans. Available at $55, you can also wear it with a jacket or wear it independently. To ensure this piece serves you longer, machine-wash it with a mild detergent, then line and dry it immediately. 
Gorman Shoes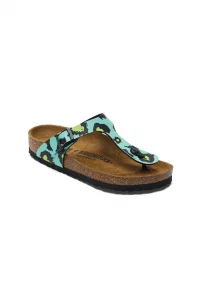 Shoes express a person's taste and artistic sense. As such, picking the right pair is crucial for mismatched shows lacking a fashion sense. Great shoes add fashion appeal, and they complete your outfit creating a perfect look. When getting a pair of shoes, most people consider their comfortability. It allows the wearer to move around with ease and comfort. Gorman shoes always look great and compliment the other collections of style and color.
The modern Gizeh sandals are among the brand's best-selling shoes. These stylish all-rounded sandals are comfortable and versatile, allowing you to wear them on different occasions. The sandals are a timeless piece that has remained the same ever since their introduction. They feature buckle straps that allow you to adjust the sandal according to your feet. 
The Gizeh sandals are made of synthetic material, making them easy to care for. The upper layer is made of PVC material lined with a soft, breathable layer of fleece which is soft and comfortable. They do not fade or scratch, meaning you can wear them for many years to come.
Gorman Reviews from Customers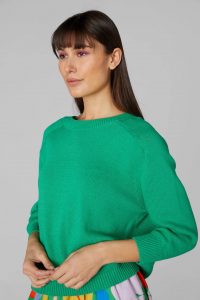 We could not end this review without having to give you impressions about Gorman Dresses. We visited several sites and saw what the customers thought about the brand. Among the sites we visited included Sydney Morning Herald, Trustpilot, Style, and Shenanigans.
On Style and Shenanigans, a customer stated how they were in love with the brand's dresses for the Australian look. They said that the dresses were perfect for individuals who preferred statement prints, retro shapes, and arty hipster, and if one is looking for a modern take on the 1970s and 1980s, this was just it.
From several reviews on style and Shenanigans, we can conclude that Gorman is a good suit for women who love quirky patterns, color, and fun design. 
Popular Alternatives to Gorman
In Sydney Herald, the comments brought out Gorman dresses as a local Australian brand full of buzz. One of the customers praised their designs, saying they were top-notch and she loved the quality. She said that the dress was created to be long-lasting, and she felt comfortable wearing it.
Threads on Trustpilot also brought out different viewership of the brand. Most of the customers stated that Gorman has exciting pieces of stuff, and they have shopped there for some time. However, others complained that their customer service needs reshaping, as they were slow to respond to messages; this is because they are not available around the clock. 
Sign Up for Gorman
If you want to join the Gorman's club, all you have to do is visit their website and head to my account. Complete the registration process by filling out the required personal information, including your email and name. Don't forget to save your login details, as you'll need them for future access. 
By signing up, you will be among the first people to enjoy promotions and discounts. You will also receive updates on new arrivals.
Where to Buy
Gorman items can be accessed both locally and internationally. Australian customers can purchase their clothing from their website GormanShop.com.au. Alternatively, they can visit one of their brick-and-mortar stores. 
Customers looking for cheaper items can head to the clearance Gorman Outlet at 92 Bridge Road, Richmond, Victoria. International customers can purchase their products via the brand's website. They do not have international clothing outlets.
For more information on the specific store, head to their Store Location page and search the stores near you.
Gorman Shipping and Return Policy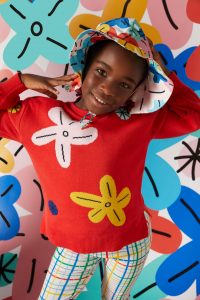 Gorman delivers both internationally to specific countries and locally. They offer free shipping within Australia on all goods above$149. Other shipping rates depend on the distance and the type of shipping one used. If you do not collect your order seven days after delivery, the company will cancel your order, and in case you will claim a refund later, the brand will still offer it to you. For more details on the shipping rates, visit their website.
Gorman's return policy is quite difficult to maneuver through, so be careful when you place an order with them. Although they offer a 14-day return policy for refundable items, the items must be in their original packaging. Terms and conditions apply to receive a full refund.
Promotions & Discounts
The good news is that the Gorman clothing outlet is offering several discounts and promotions. One of the active promo codes, SHIPSHIPHORAY, has saved loyal customers lots of money. By using the code, you'll enjoy free shipping on all AU orders above $49.
They also have a short-time flash sale with 20% off on all purchases.
You can enjoy up to 70% off on Hi Bye without a coupon code. The brand has an offer of a free scarf on items over $200. Additionally, you can enjoy 20% off new arrivals and 20-50% off storewide.
Contact Gorman
Do you have any burning questions that you find this Gorman dresses review did not answer? The customer service team can answer all your queries Monday to Friday from 9 a.m. to 5 p.m. when you contact them through the following methods:
Phone; 03-8420-0336

Filling the contact form on Gorman's website

Email: [email protected]  
The complaint email: [email protected]. 

Australian residents can reach out to their local boutiques for help
Gorman Reviews: Editors' Verdict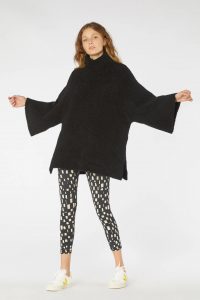 After going through Gorman reviews on the internet, our team found this brand worthwhile. Customers have set high expectations of Gorman due to the higher price tag. But the brand has managed to deliver high-quality products. The brand also offers a wide range of clothes for women and kids looking for summer pieces. 
Despite a few negative reviews from customers, most buyers were satisfied with their purchases and recommended their products to friends and family. Loyal Gomarns customers continue to praise the brand for variety and encourage people to purchase their products. 
If you are looking for summer clothes, activewear, face masks, footwear, or accessories, head to Groman.
Are you looking for other fashion brands to spice up your wardrobe? Check out our reviews of Buffbunny, Jaanu Scrubs, Sisterhood Clothing, and The Black Tux.
FAQ – Gorman
How Do You Care For Your Gorman Products?
Having purchased Gomarns products shows that you are a loyal customer. That also gives you the urge to know how to take care of your fabric. The brand provides instructions on the appropriate care.
When you purchase sequins or beads, you need to know how well to handle them and avoid losing them. It is also recommended to take to a trusted dry cleaner to maintain your garment in one piece.
How Do Pre-Order Items Work?
Pre-order items are ordered before they arrive in the store for distribution. The benefit of that is that you are sure that you have secured the thing you want before even hitting the shelf. The only fix is that you have to wait till the stock arrives.
With preordering your items, you are guaranteed that the product is only a few miles away from reaching you, and you will not have to wait longer than the person who will place the order after the stock arrives in the warehouse.
Use an appropriate protector to spray your new kicks before wearing them. If you want your shoes to last longer, replace the top pieces on the heels from time to time. Don't let them wear down completely, as this will damage your shoes.
It's My Birthday! Do I Get A Present?
Gorman loves to celebrate their customer's birthdays. As a signed-up member on Gorman's account, one will get a unique birthday discount code in their emails. However, terms and conditions apply. For the terms and conditions, details find them on their page.
Can I View Prices In My Local Currency?
Yes, Gorman allows you to view prices in several currencies such as AUD, GBP, EUR, and USD. All you have to do is choose from the brands dropdown menu and select the most recent exchange rates.