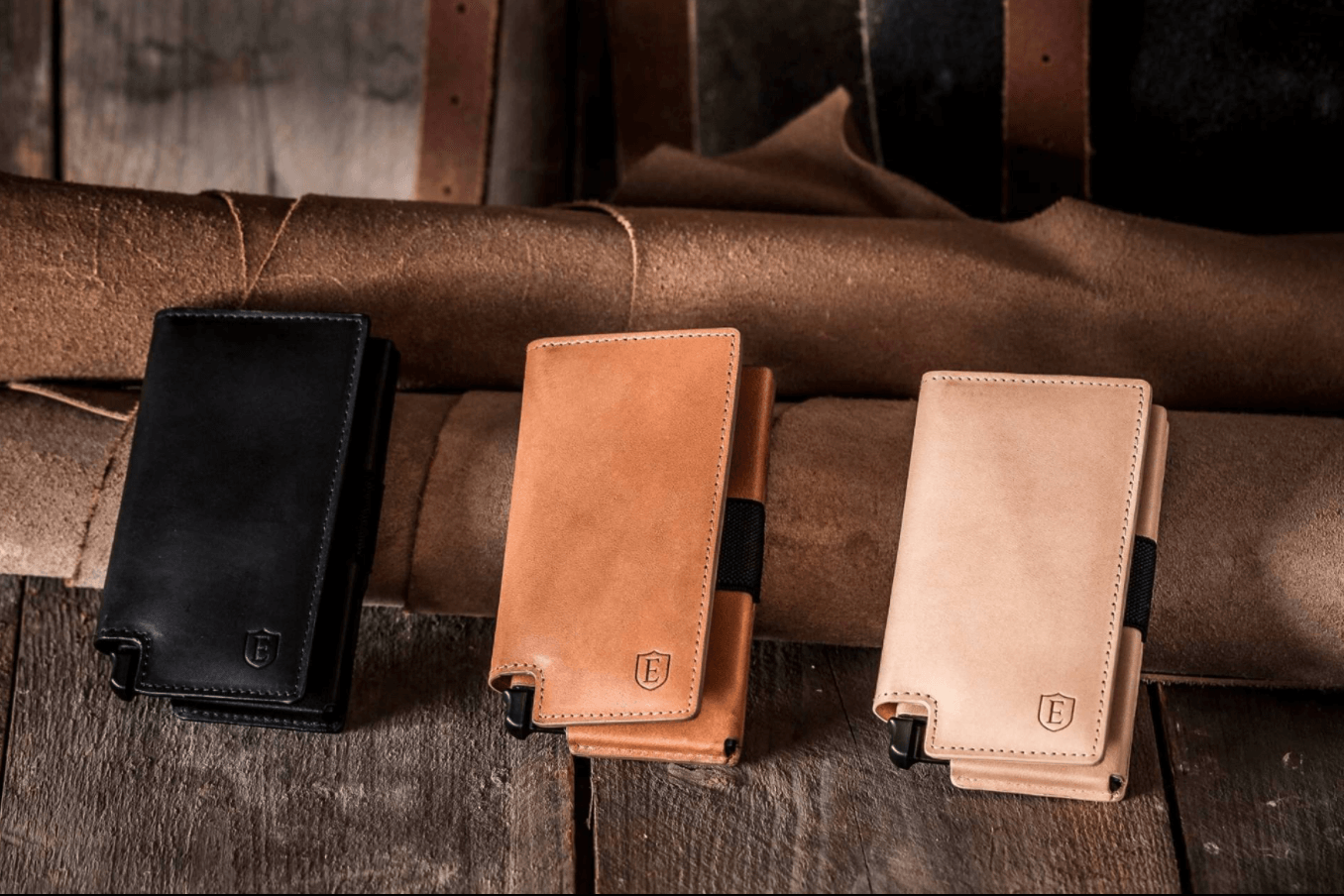 Wallets have been regarded as staple pieces in the accessories industry for many years. However, the popularity of classic leather wallets continues to diminish by the day with the shifting technologies and fashion tastes. Many people who loved classic leather wallets in the past now consider them bulky and too awkward to carry around. However, you can say goodbye to such awkwardness with a new Ekster wallet. This company offers premium sleek wallets, phone cases, and accessories. Our Ekster wallet review offers you an insightful purchase guide into the brand to help you decide on whether it's right for you.
About Ekster Wallet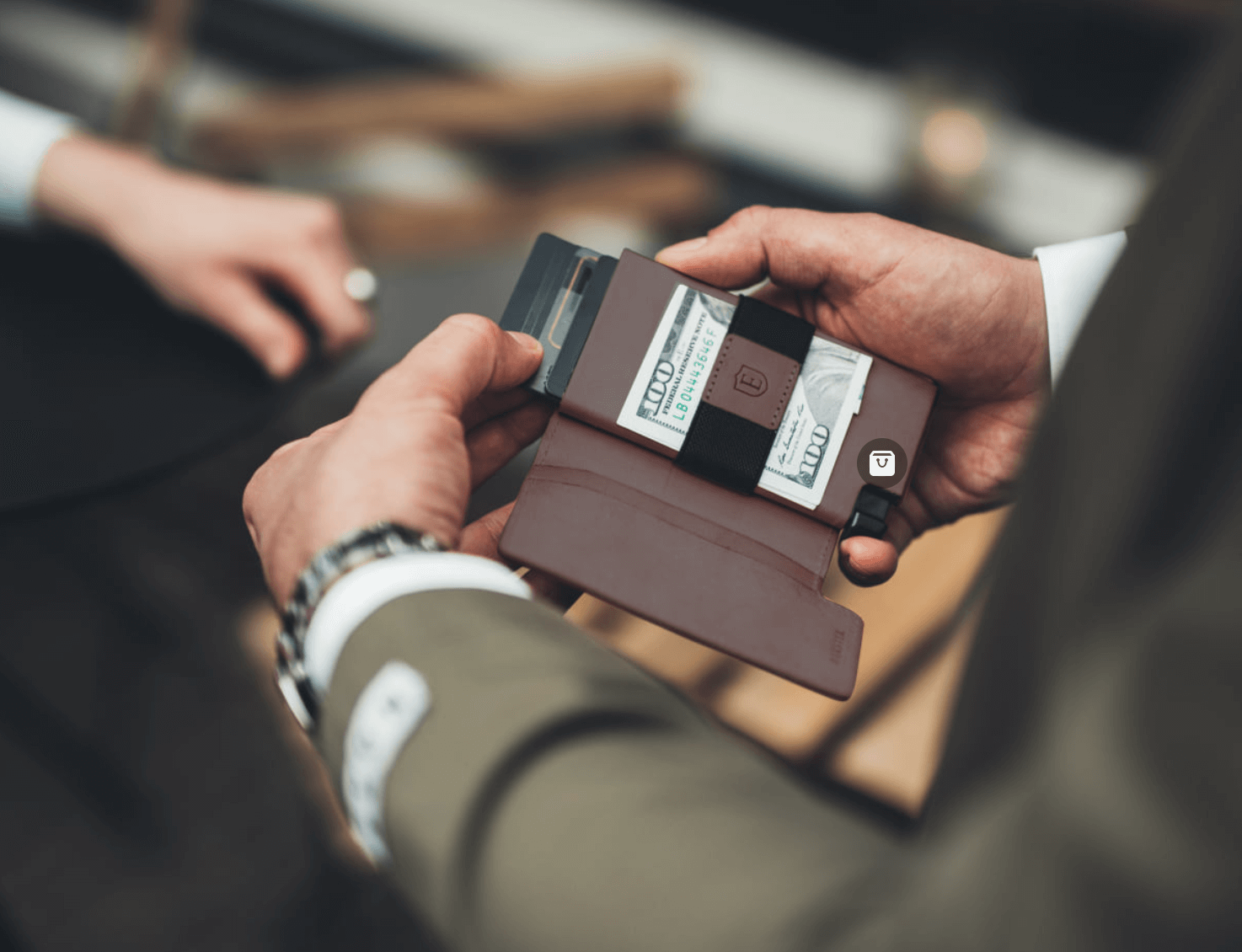 Ekster is among the pioneer brands behind the smart wallet revolution. Creating the brand was conceived by two Dutch college students, Rick Scharnigg and Oliver Momma, who was displeased with the substandard EDC wallet space.
The friends put their shared entrepreneurship interests into the task and established a startup that they could use to sell their new collection of wallets.
They presented the idea to one of the industry's prominent established entrepreneurs, Richard Canneman, and launched Ekster in 2015. Ekster is a Dutch term translated to 'magpie' in English.
The company was inspired by magpies, a deceptively smart bird known for its ability to collect anything shiny.
The company's primary goal was providing slimmer and sleek weather wallets offering more features to their clients than competing firms. Ekster's founders sought to address all critical issues concerning the tiny but essential carry-ons.
The wallet had to be of high quality, slim, and awesome.
The company quickly expanded into a solidly-established business. Ekster's employees in Amsterdam increased from three to fifteen employees within three years since its inception.
The rapid growth has seen the company open over 100 branches, including partnering with Amazon and Macy's.
Ekster's mission is to simplify the everyday life of busy individuals by crafting cutting-edge products that meet their diverse needs.
The company boasts of its consistency in crafting reliable and sustainable wallets and accessories to help you carry your accessories in a hassle-free manner.
The company's wallets offer a perfect solution for individuals prone to misplacing wallets easily or detest carrying giant laptop cases. Ekster's products are also suitable for individuals seeking simple, but sleek and secure money clips to facilitate maximum easy payments.
Ekster's products are revolutionizing the industry, as evident in the over 142k followers on Instagram.
Pros
Products are available in multiple colors
You can purchase matching accessories
They offer free shipping on orders worth more than $50
You can receive your refunds within 30 days
Offers international shipping
Clients can pay extra to track their wallet
Cons
Delayed deliveries for international customers
You cannot return orders worth less than $50
No phone support

Ekster Smart Wallets Review
Bi-folds are among the top-selling items in the Ekster Smart wallet collection. These products boast sleek, handcrafted leather designs that complement your smartness whether you choose to tuck it in your blazer pocket or briefcase.
Ekster has four main wallet collections in their bi-fold inventory, including the limited edition, aluminum, recycled, and classic versions. Our Ekster Wallet review highlights some of their best-selling pieces in their smart wallet collection.
Ekster Parliament Wallet Review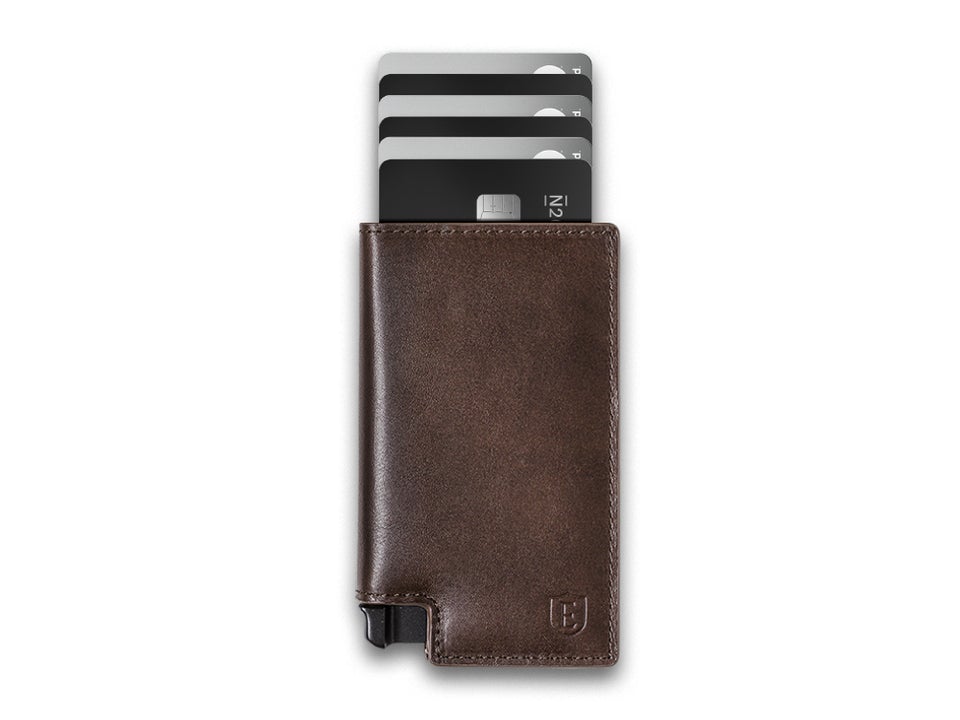 The standard large wallet can carry a significant amount of cash, coins, and cards, but carrying it around may often feel bulky, awkward, and messy.
You can overcome these challenges by shifting to a simple bi-fold that helps you carry necessities and cash in a hassle-free manner when you make payments. This Ekster Parliament wallet review looks into the features that make this wallet a perfect option for you.
One of the most outstanding features of this sleek minimalist wallet is quick card access. The premium smart leather wallet offers ample slim storage and quick access, which fits in your pocket comfortably.
It is a multi-purpose cash storage wallet that measures 1.1 x 10.5 x 6.5 cm. It has a recommended storage capacity of 9 cards but can accommodate over 12 cards.
The Ekster Parliament Wallet features a built-in aluminum cardholder to secure your cards from skimming. The RFID blocking technology and the option of adding a tracker ensure that you do not lose your wallet.
You can always track it. The Ekster Parliament gives you a chance to hold quality, fashion, innovativeness, and durability on your hand.
Ekster Senate Wallet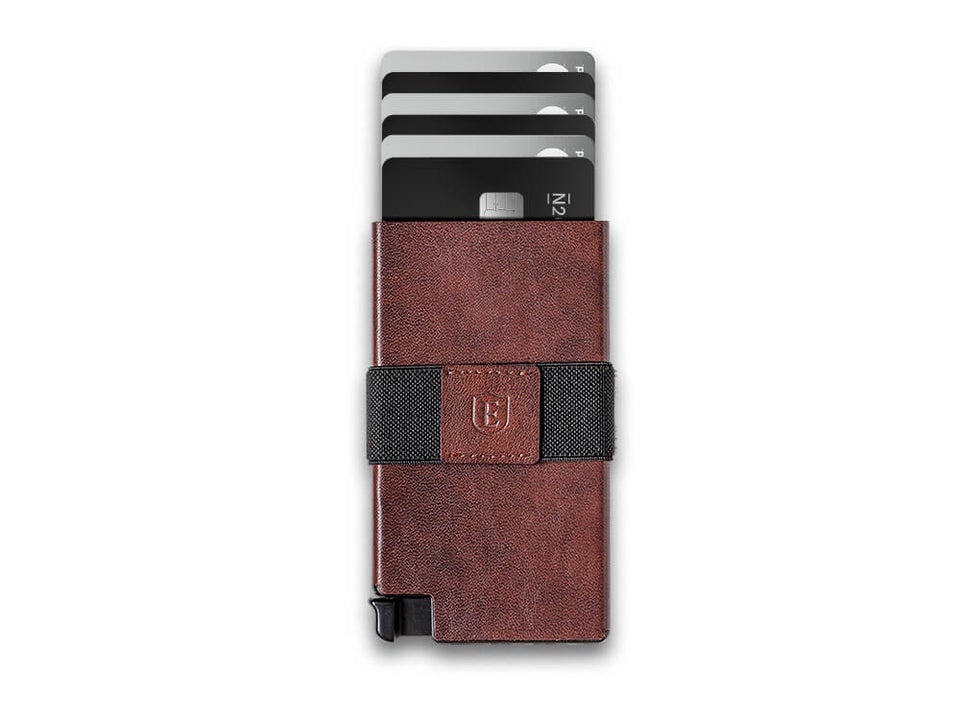 The 0.85 cm thickness makes the Ekster Senate Wallet a super-compact wallet taking on German/Dutch premium leather top-loading form. It features a minimal and classy design holding the Senate besides a multi-purpose strap equipped with a tracker.
The Senate boasts of a modularity element and other ample additions that you can slide into place with ease. You get to enjoy the great feeling of the comfort and texture of the Senate's leather on your hands.
The Senate's rounded sides have been designed to place into your hands effortlessly while maintaining the slim shape when the components come together.
The stretch elastic strap combined with the Ekster logo compliments your personality whenever you carry the Senate around. It comes in different color options, including steel blue leather, classic brown, Nappa Black, and Roma Cognac.
These colors carry a sense of class and sophistication that makes you stand out among the rest of your peers whenever you flash it out.
The card slider system is among the Senate's landmark features. A quick click of the trigger slides the cards to a more visible position from which you can identify the specific card you want to pick.
More About Ekster Senate Wallet
We had a chance to test the slider system dozens of times, and the results revealed consistency and superb performance. This super-fast wallet relieves you of the stress of dealing with traditional wallets.
The Senate is primarily crafted to store cards to match the shift towards a cashless world, making it forgivable for the few notes it can carry. You are probably eager to know how many cards the Senate can hold.
The wallet's slider can accommodate five cards at a push, but four cards are recommended. You can also add an extra card under the strip, making it six.
The simple card also comes with a smart GPS tracker and the TrackR Phone app to complete its security features. The GPS tracker is a crucial tool when locating your misplaced Senate.
Aluminum Ekster Slim Wallet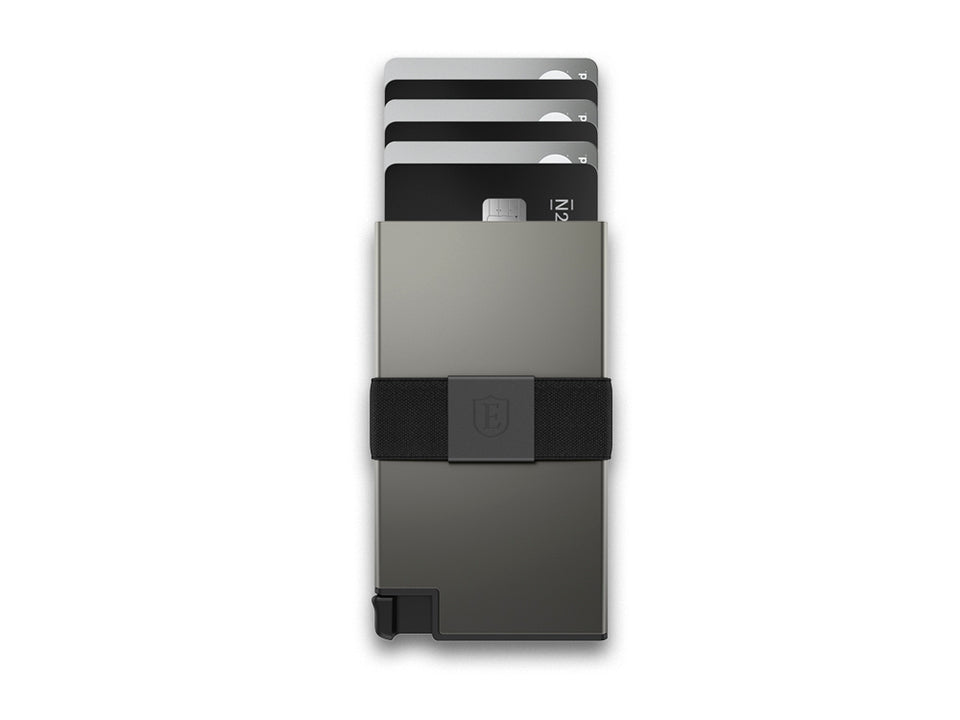 The Aluminum Ekster Slim Wallet is an innovative patent cardholder with enough space to accommodate six cards from the inside, while the outer clip can carry nine cards.
It's rare for an individual to carry more than 15 cards making this cardholder a perfect fit into your daily life.
From the first look and feel of the slim wallet, you will notice its durability. The Ekster Slim Wallet space promises to serve you longer than an ordinary fabric wallet as it can last you as long as a premium leather wallet.
Our Ekster Wallet review found that this wallet comes in ten different color options that you can choose from besides being among the slimmest in bi-fold or trifold options within the Ekster Wallet collection. It slims even when packed full with cards.
The wallet's main body consists of space-grade 6061-T6 aluminum with an expandable backplate crafted from aluminum. The plate is held to the thick elastic strap by an aluminum clip and thick.
It also has a plastic button that you push to access the card, while the inner materials are plastic.
You can also adjust the wallet's size and make it smaller by removing the strap and backplate and remaining with the main body, accommodating six cards. Its compact size increases its versatility to fit into almost any pocket.
The backplate is equipped with RFID technology to protect all cards with chips and those accessed through radio signals. Say goodbye to the fear of someone stealing your credit card or identity information for malicious intentions.
The technology also stops other unauthorized devices from reading your cards.
Ekster Modular Bifold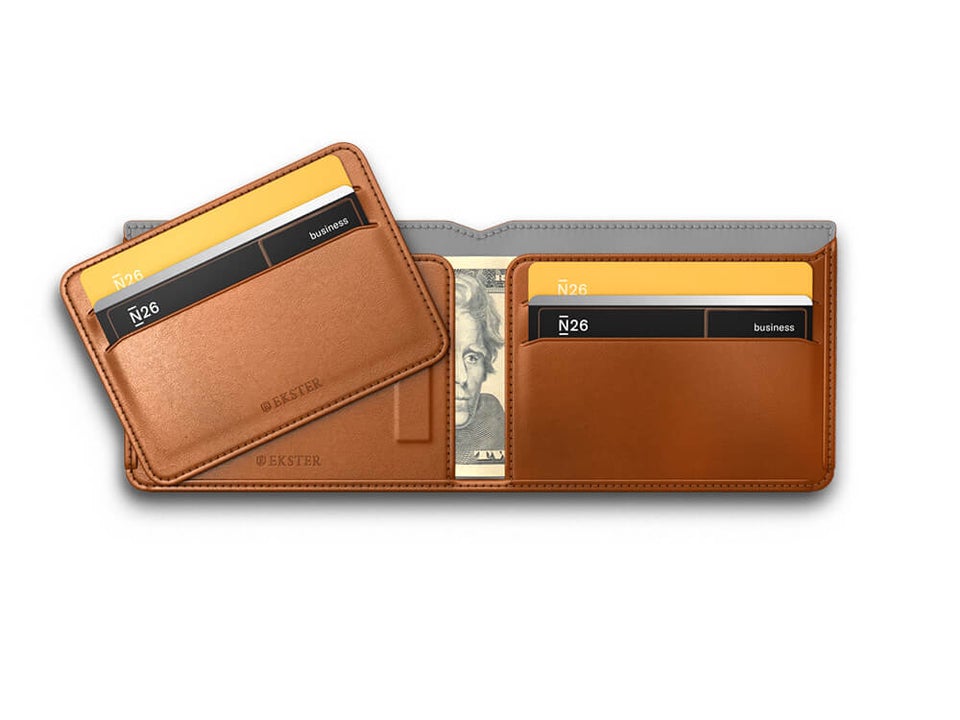 Ekster Modular Bifold is another popular wallet in their extensive collection. It marks Ekster's shift from the iconic popup wallet range to a regular wallet.
The 0.4 x 3.2 x 8-inch wallet offers you an avenue of having a burden-free travel experience while carrying more than just essentials, thanks to the classic design combined with a modern twist.
The premium Italian leather wallet comes in different colors, including black, brown, and caramel.
One of Ekster Modular Bifold's significant standout features is the easily removable magnetic cardholder. Ekster product lovers and critics have praised the brand for its practicability in design.
The modular bifold wallet is proof of Ekster's consistency and the deserved praise. It's the first wallet to allow users to choose whether to carry everything or opt to travel light without the stress of rearranging their cards.
The Ekster Modular Bifold allows you to store more than other Ekster bifold wallets, thanks to the powerful magnets that enable you to attach extra cardholders whenever the need arises.
You can also remove the extra cardholder with ease. Additionally, the wallet boasts a large sleeve that can carry sufficient cash.
The Modular wallet is perfect for people who want extra storage space from time to time. It holds over 12 cards while maintaining an appealing shape or without feeling too bulky to carry around.
The cash sleeve is a crucial addition to the modular wallet. Your cards are also RFID protected, with an option of adding an impressive tracking card to enhance the security of your items.
Ekster Wallet Tracker Card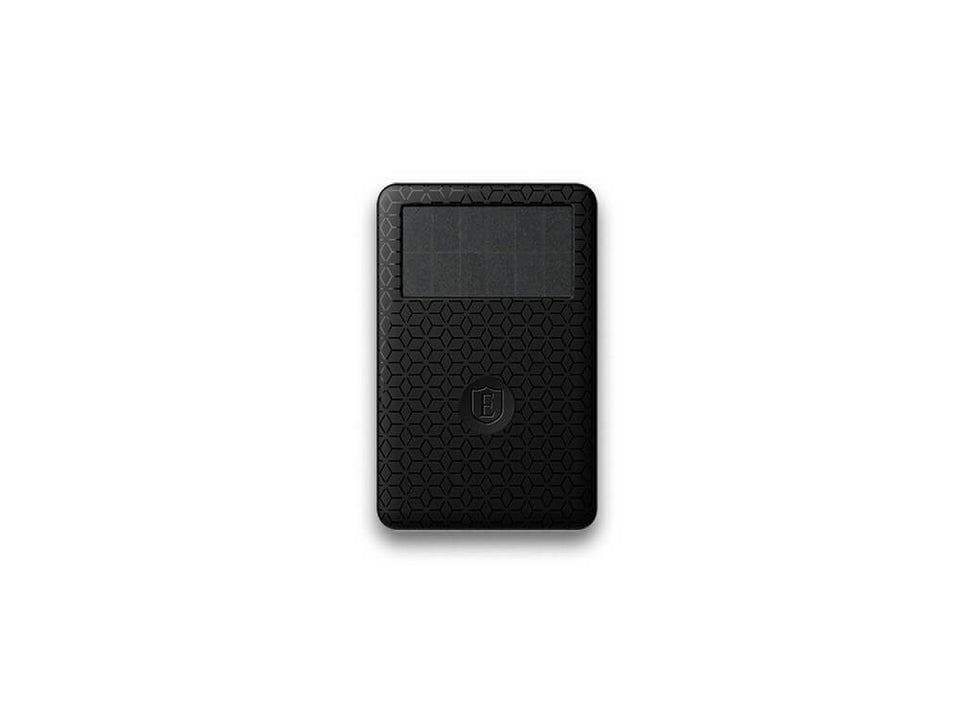 Do you often struggle to locate your wallet? Are you experiencing challenges finding where you left your bag? We tend to be forgetful sometimes, no matter how much we try to remember.
It is time to say goodbye to these misfortunes, which waste your time and result in a series of inconveniences that can ruin your day with the Ekster Wallet Tracker.
This credit-sized Ekster Tracker Card draws the line between living a stressful life and streamlining your essentials. You only need the phone to find your stuff at a time when you most need it.
Besides, you can also use the map to see where you last dropped it: This 0.15 x 2 x 3.5-inch wallet does it all for you.
Your wallet carries essential items such as a travel pass, ID card, passports, gym subscription, cash, and bank cards. Misplacing the wallet or losing it can turn a good day or week into hell.
You understand the magnitude of these words if you ever found yourself in such a scenario.
The Ekster Wallet Tracker Card uses a global lost-and-found network to locate your wallet in any part of the world. It is solar-powered, and a single three-hour charge can last for three months.
The Tracker card's voice activation system is compatible with Google Assistant, Siri, and Alexa and can connect with devices running on iOS 11/Android 5 and above.
Ekster vs Ridge Wallets
The Ekster and Ridge are among the best players in the slim wallet industry. As such, this review will look at Ekster vs Ridge to help you understand these two types of wallets.
The two wallets look strikingly similar, with high-quality and sleek designs at first glance. Both wallet items come with elevated class and style, but a closer look reveals that they exhibit plenty of differences.
Our review highlights some of the notable similarities and differences between the two wallets to assist you in picking the best wallet for yourself.
Both wallets are super slim, making them stylish, convenient, and more comfortable to carry around. Furthermore, they are RFID protected for additional security and can store up to 12 cards, and the wallets come in different color options.
The two wallet powerhouses also have a few differences that set them apart. The first notable difference is the material used to make them. The Ridge wallets are manufactured from aluminum, carbon fiber, and titanium making them more durable.
Ekster wallets, on the other hand, are made from vegan leather or premium Italian/German leather.
Ekster prides itself on a solar-powered tracking card that makes it easy to trace your misplaced or lost wallet using Bluetooth technology. Moreover, Ekster offers several other features lacking in the Ridge Wallet.
For instance, you can use the popup feature to grab your card from Ekster Wallet without opening it. The ridge is a more futuristic wallet because of its fresh design and military materials.
The powerhouse brands offer top-notch super slim wallets. However, go for the ridge if you are searching for a slim wallet that guarantees you maximum durability, and Ekster if you are looking for a slim wallet that can't get lost.
Ekster Wallet Reviews from Customers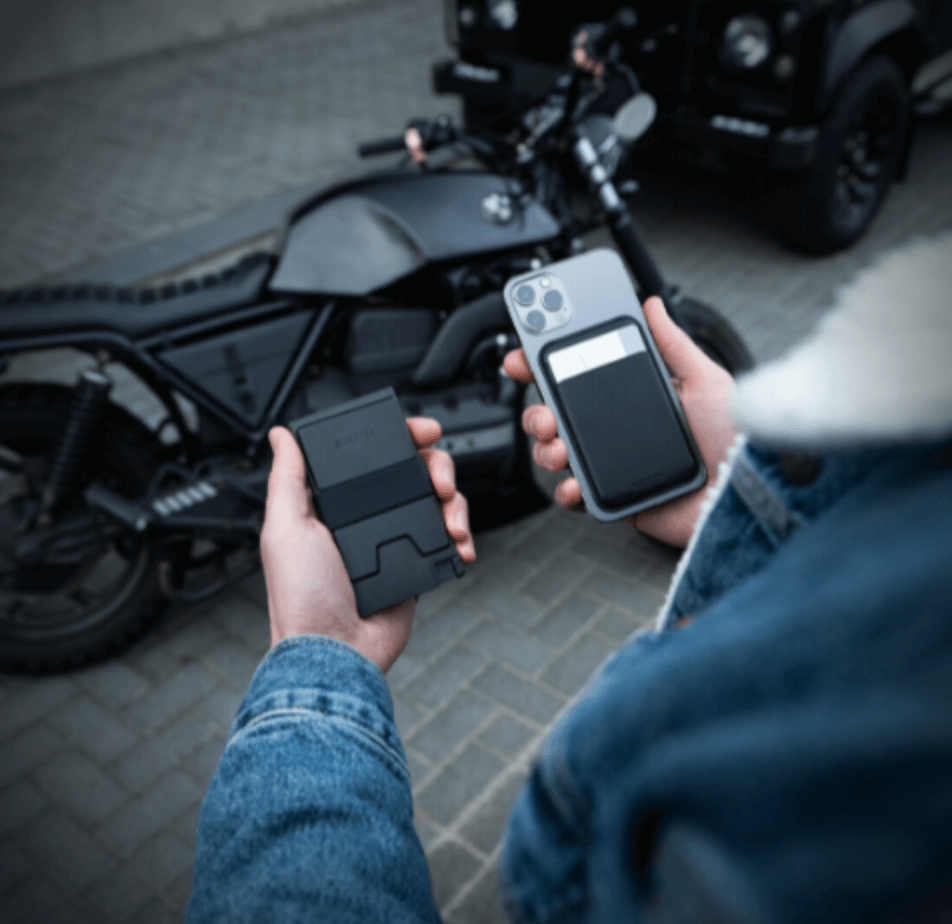 Ekster's product collections are rated highly. The tracker Card, for instance, received a 5.0-star rating from a massive 20,000+ reviews. The brand enjoys raving reviews from thousands of clients who express their absolute love for its easy-to-use and lightweight products.
The pricing was rated at 4.5 stars, with some clients noting that Ekster's products are pricey. However, the smart design and sustainable materials crafting the sleek, smart wallets warrant the high prices.
You get value for your money bearing in mind your wallet's average lifespan is six years.
Buyers also rate the quality of products at 5.0 stars and excellent customer care services, especially for replacements and returns. Some customers complained about the company not offering returns on orders that total less than $50.
Sign Up for Ekster
You can sign up for Ekster by creating an account. Head to the sign-up page, and you will be prompted to enter your first name, last name, email, and password to create an account.
Once you have set up your account, you can start shopping for your favorite Ekster wallets.
Where to Buy Ekster Wallets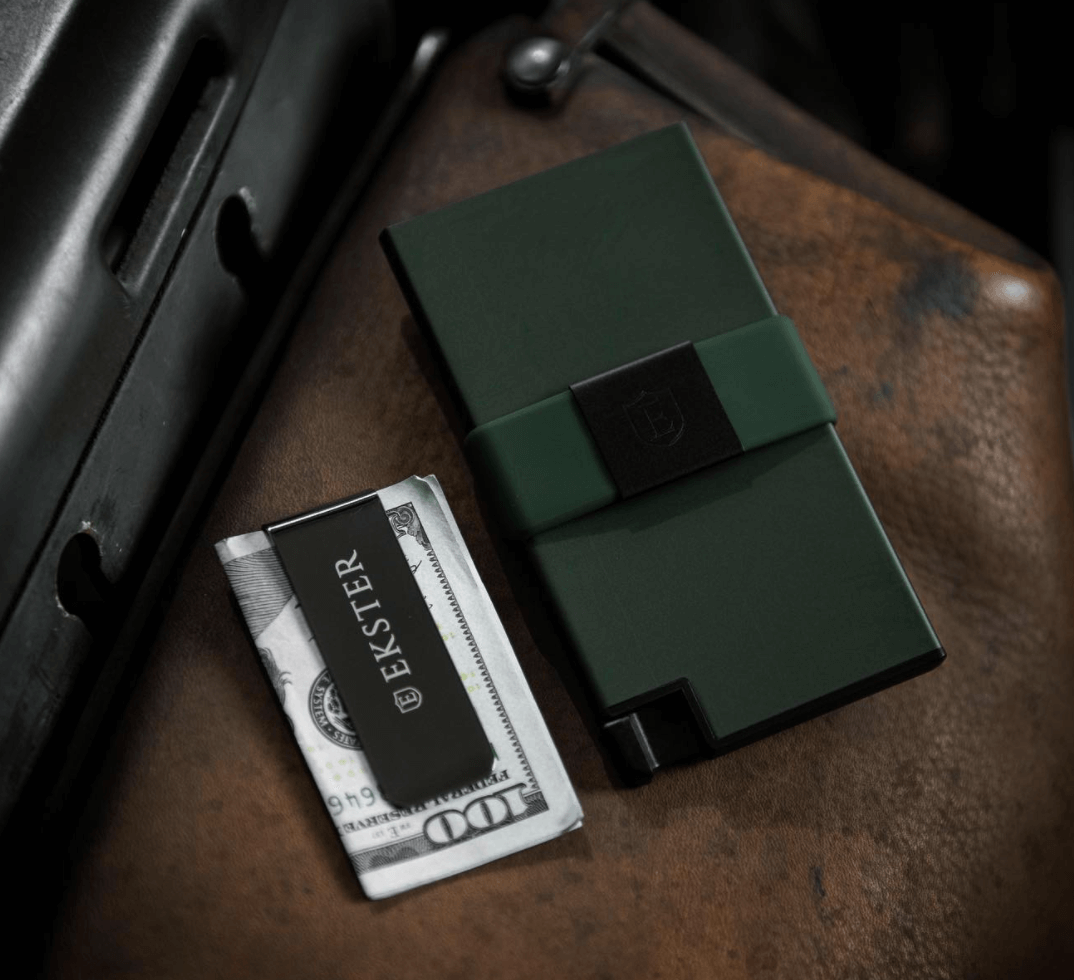 You can buy their wallets on their official site at Ekster.com. Check for local retailers that you can drop into to purchase your favorite Ekster wallet in their Store Locator Page.
There are several retailers in the United States, London, and Canada, besides you can also shop online at Macy's, Ekster Walmart, and Amazon.
Ekster Shipping and Return Policy
Our Ekster review found that Shipping and delivery take 2 to 6 business days for orders made within the United States and between 10 and 15 days to the rest of the world.
Clients who are not satisfied with the shipped items have 45 days from the day of delivery to return them. The returned must be unused and returned in the original packaging and state. You can request a return or exchange by navigating the warranty page.
Ekster Promotions & Discounts
The company offers discounts and promos subject to the terms and conditions. The refer a friend program allows you to earn $15 credit per referral up to $90. You can use the referral credit only for orders above $10.
You can get an Ekster Wallet discount code online and then use it when checking out. Using an Ekster discount code is an excellent way to save money while purchasing on their site.
Contact Ekster
You can reach out to the Ekster support team for complaints, inquiries, and other requests through [email protected]. Customers can also contact the company through the press email [email protected].
Ekster Wallet Review: Editors Verdict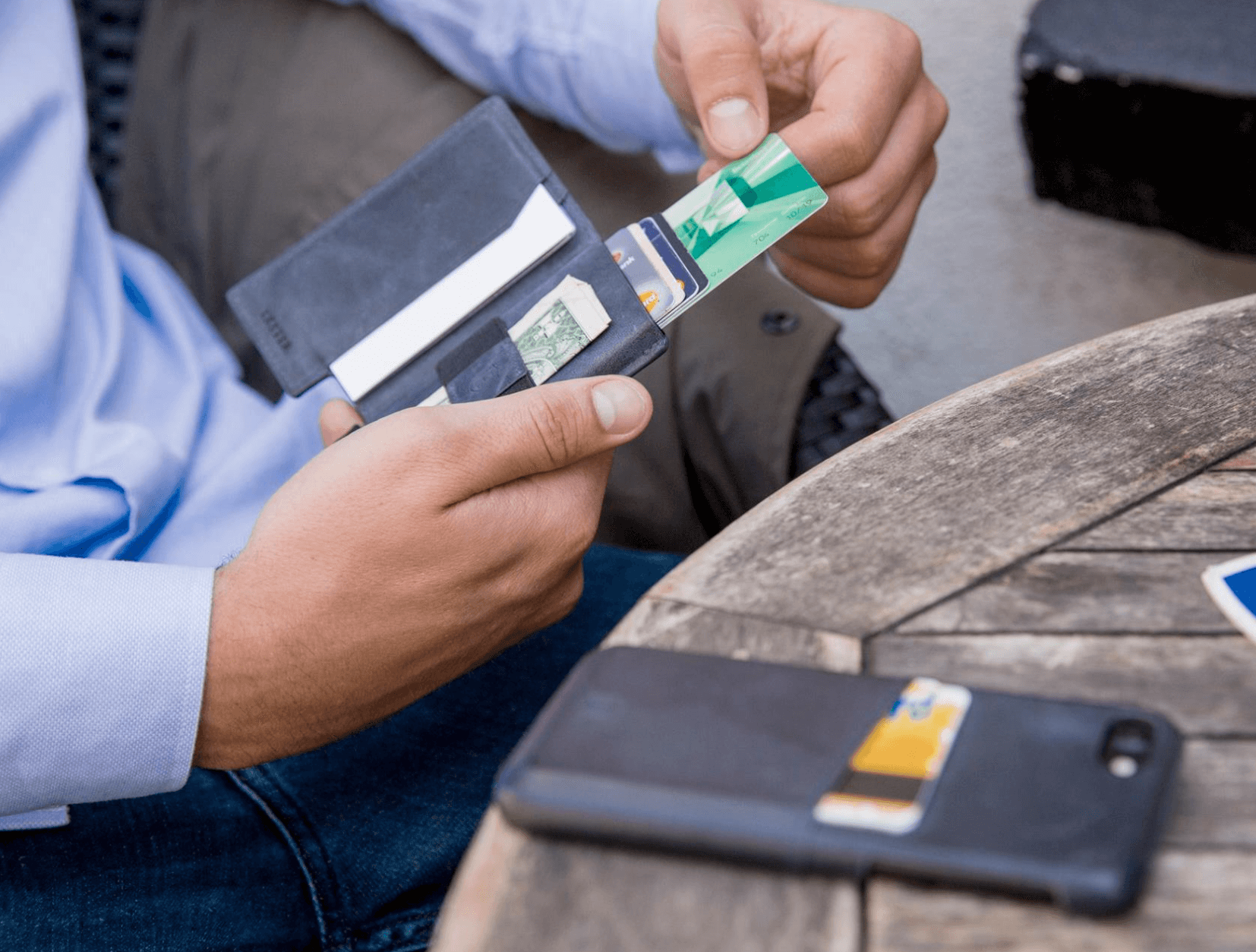 This Ekster Wallet review recommends the brand to individuals looking forward to upgrading their wallets. The brand's collection features smart, slimmest, and stylish wallets the industry can offer.
We advise you to try products such as the Card Tracker to deal with the fear of misplacing your essential items. The massive positive customer reviews are proof that Ekster offers the best and is worth checking out.
Looking for some modern and stylish accessories to feel at your best? Check out our wallet brands guide with top brand reviews of Bellroy, Away Luggage and Beis Travel.
Ekster Wallet FAQ
Can you carry your Parliament Wallet in your back pocket?  
Yes. The slim Parliament Wallet can fit in your pocket.
Do Ekster Wallets prevent theft?  
Yes. The RFID blocking is designed to protect your Ekster from theft, and the Card Tracker helps you locate your lost wallet.
Do cards fall out of Ekster's wallet?  
No. The cards cannot fall out of Ekster's wallet, as it comes with a compartment for your RFID-enabled cards to slide into. There is a slide button that nudges cards out of the wallet.
Does Ekster work with metal cards?  
Metal cards are not recommended because they can slide out easily.
Does Ekster have a warranty?  
All Ekster products, including the tracker card, are covered by a one-year limited warranty.