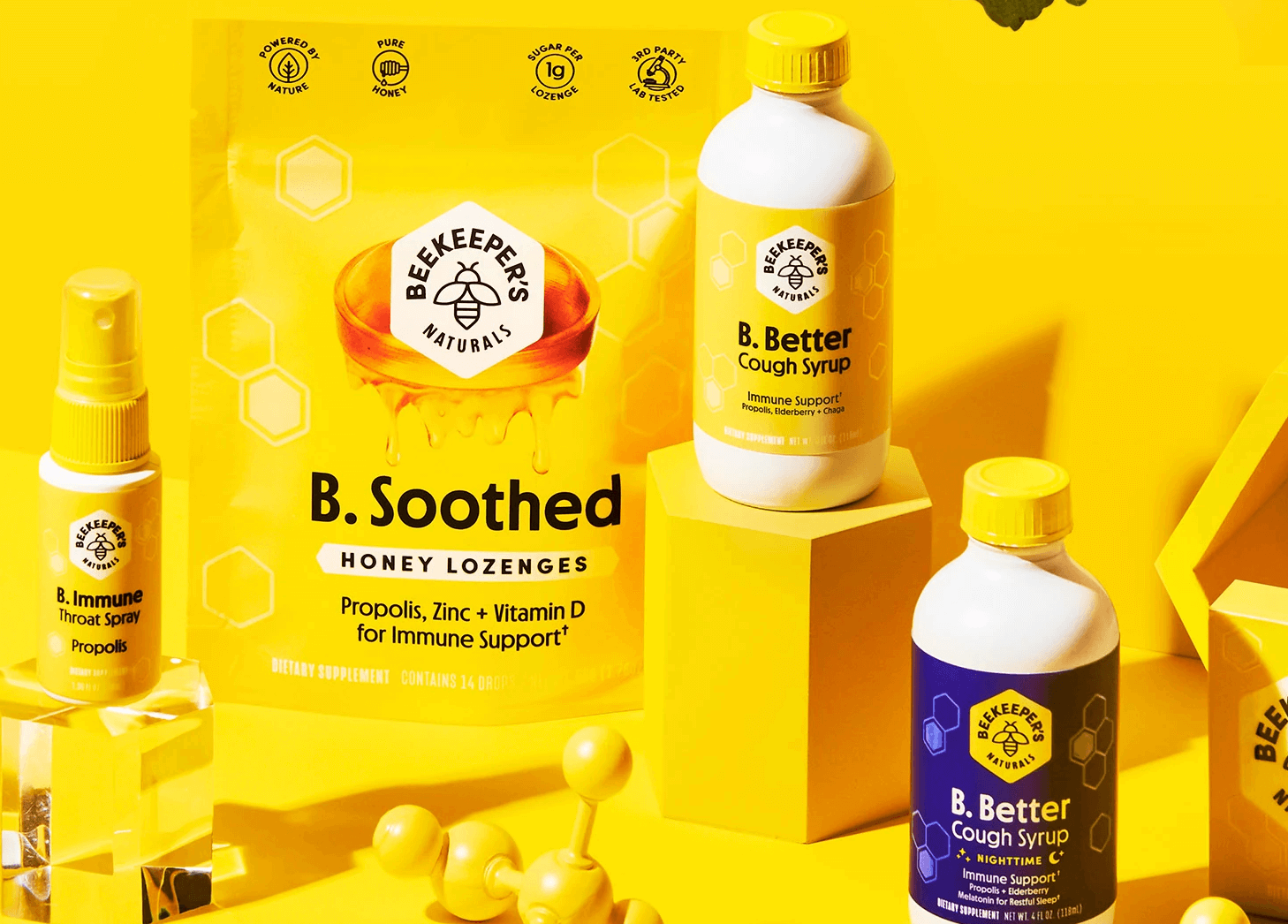 As the name suggests, when we hear of Beekeepers Naturals, we think of bees, honey, and sweetness. But with this brand, there is more to the sweet taste of honey. Beekeepers Naturals is a solid brand that's recreating and restocking medicine storage cabinets with clean and chemical-free health solutions. The brand utilizes ingredients presented by bees to help build and boost immunity, brain, and gut health. Bees' ingredients are trustworthy, and from these natural contents, Beekeepers produce throat syrups, jars of honey, and cough syrup. Today, we'll look into the Beekeeper's Naturals review to help you decide if its products are effective and suit you.
About Beekeeper's Naturals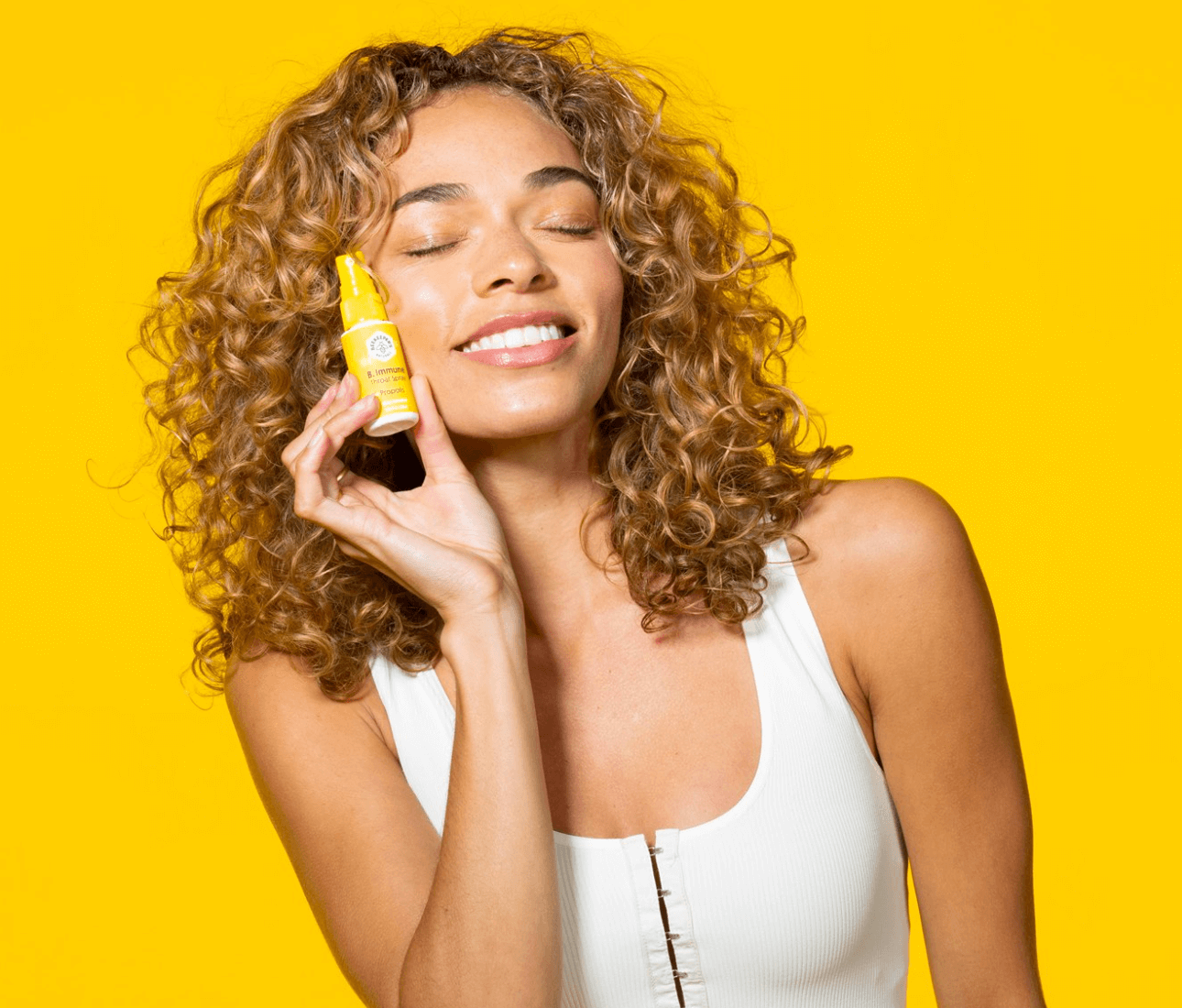 Carly Stein, the brain behind Beekeeper's, was attacked by chronic tonsillitis during her youthful year. The illness put her down for weeks, whereby she suffered terrible colds. She could not consider having surgery because of her health state that did not allow her body to be subject to any form of antibiotic medication.
Carl studied biochemistry and also worked at Goldman Sachs as a trader. When she went to Italy for a college trip, she encountered a sudden outburst of the same illness. She had to search for a remedy that would alternatively suit her situation.
In the process, a pharmacist at a local drug store in Italy prescribed medicine consisting of bee propolis, and the effects were incredible.
Stein's obsession with the bees and bee products started at this point. When she was through with her school trip, she went back to New York and noticed that the market lacks what she experienced abroad – the propolis: That is how Beekeepers Naturals was born.
She started making honey-based products at home and sharing them with friends and family. She could also supply at local farmers' stores, leaving her phone number behind for responses.
The founder realized that her products work, as she received phone calls from satisfied users.
Her products changed people's lives by relieving allergies and boosting immunities up. She started this brand to create more natural and healthy remedies to substitute the "artificial" and "dirty" over-the-counter medicines.
Based in Toronto, Ontario, the company sources its bees products from honey farms around Canada, the U.S., and even the Brazilian forest.
Beekeeper's Naturals boasts 218k followers on Instagram and 42k followers on Facebook, and it has created job opportunities around the world.
Pros
Clean and additive-free solutions to various health problems
Customers from North America enjoy free shipping for orders worth more than $60
Accepts returns and offers refunds
Ships internationally
Excellent customer service
The brand offers its customers a 100-percent money-back guarantee
Cons
Some people complain about the higher prices of some products
People with bee and honey allergies can't use the products
International orders could take up to three weeks
Beekeepers Naturals Review
While doing our Beekeepers Naturals review, we found that this company offers an immense range of bee products that contain natural ingredients.
Here are some of their top-selling products that can boost your immunity and keep you healthy, their ingredients, and their benefits.
Beekeepers Naturals Brain Fuel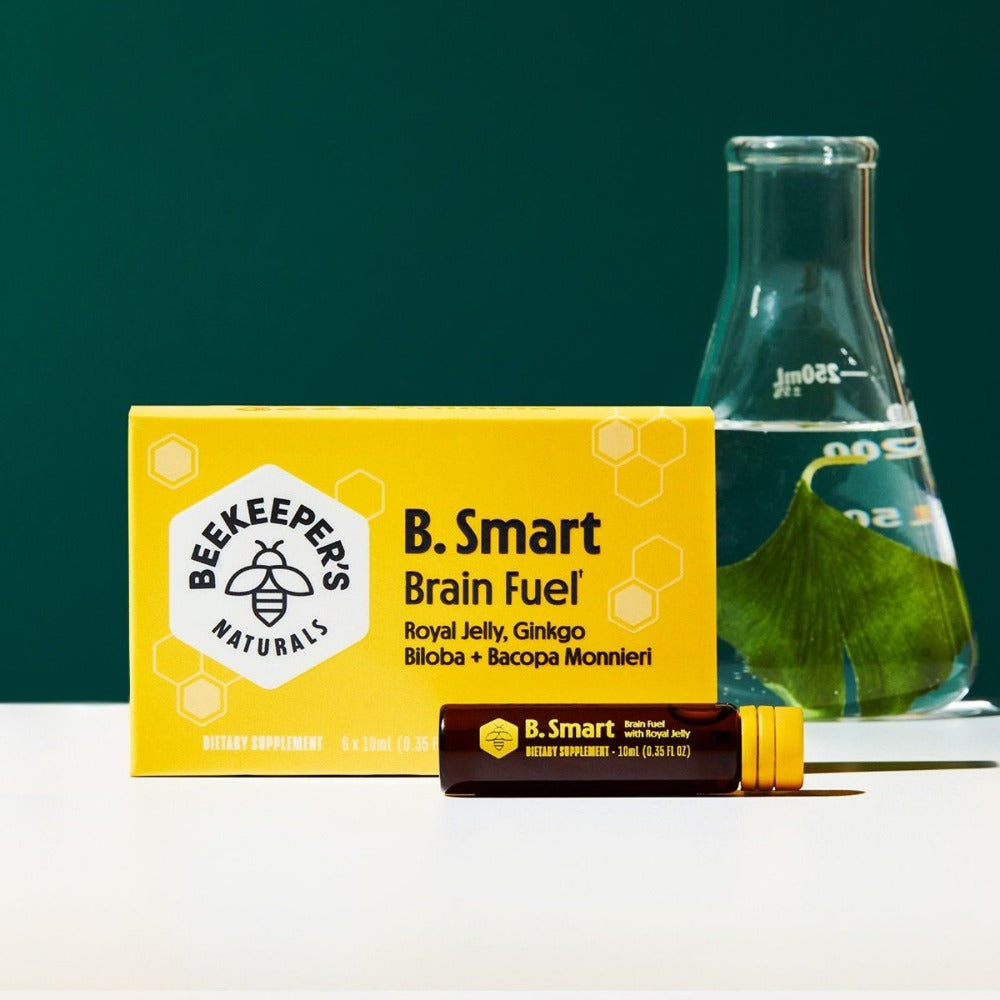 The brain is a delicate body organ, and it is crucial that it stays and remains healthy for you to continue functioning normally. The Beekeepers Naturals Brain Fuel can boost your productivity by improving your focus when doing something that needs concentration.
The brain booster contains natural ingredients, including the bees' royal jelly and bacopa monnieri and Ginkgo Biloba – extracts from a plant.
The bees' royal jelly supplies antioxidants, which act as the brain's stress relievers, leaving you feeling fresh, active, and ready to face another task or activity.
Based on Beekeeper's Naturals reviews, customers love this product because it is free from caffeine and gluten; it does not contain any artificial components and preservatives and offers them natural health solutions from sustainable sources.
Beekeepers Naturals Propolis Throat Spray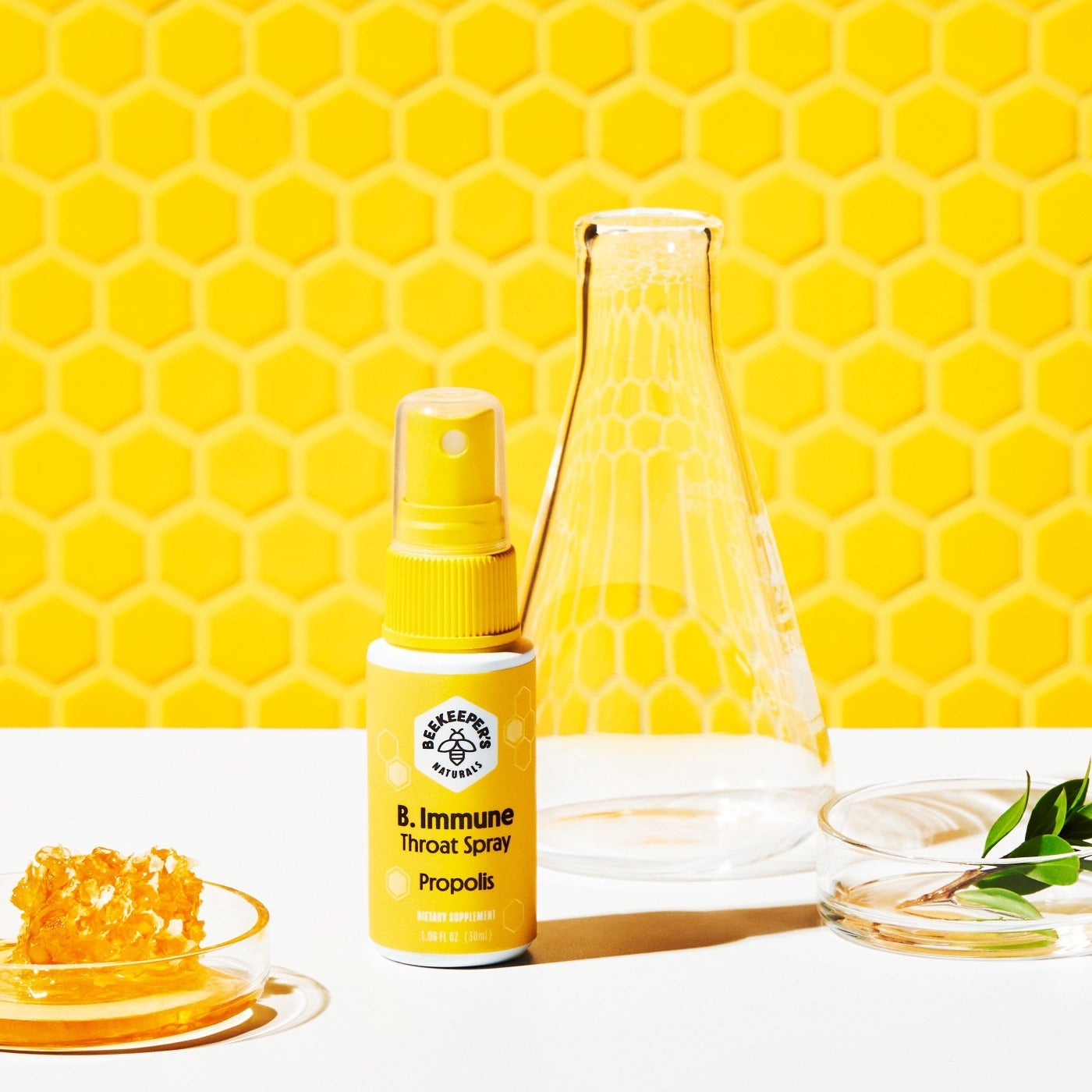 Propolis is an ingredient extracted from plant and tree resins that act as a hive medicine. The component has antiviral, antifungal, antibacterial, anti-inflammatory, and antimicrobial properties.
The bees make propolis and use them to create a sterile environment in the hives.
In humans, propolis has proven to work the same way it does in the beehives. The Beekeepers Naturals Propolis Throat Spray is a powerful antibiotic since it features enzymatic and prebiotic content.
It nourishes your gut and can comfortably work well before food without making you feel sickly.
The Beekeepers Naturals Throat Spray contains Canadian propolis, purified water, and vegetable glycerin. The natural throat spray contains zero additives, fillers, or preservatives.
Go the natural way with beekeepers propolis spray to prevent illnesses and relieve cold, sore throat, and flu symptoms.
Beekeeper's Naturals Soothed Elderberry Lozenges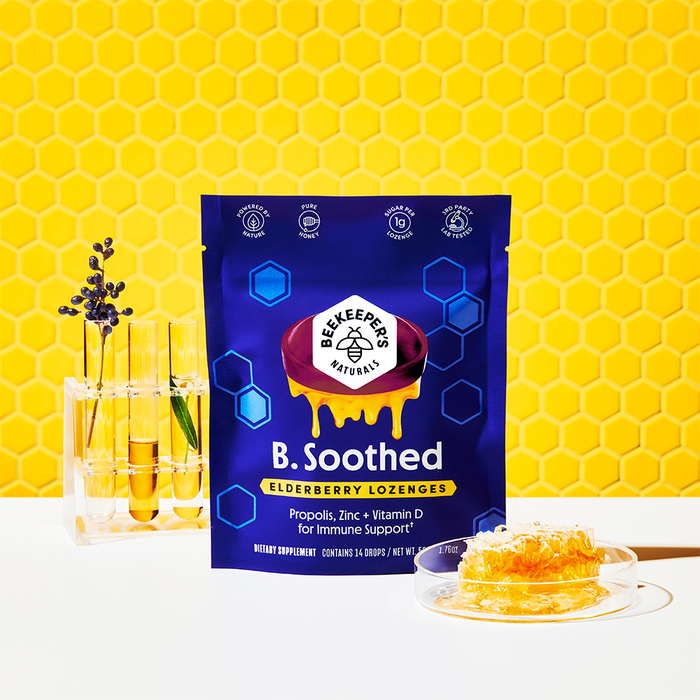 Honey and propolis are a time-honored way for those looking to soothe their sore throat. Beekeeper's Naturals Soothed Elderberry Lozenges contain these two ingredients. The product also contains elderberry, a fruit with anthocyanin with antioxidant properties.
For this reason, this product is also a powerful stress reliever, as it can get rid of oxidative stress-causing free radicals. Essentially, the Beekeeper's cough drop contains soothing, germ-killing, and stress-relieving properties.
This Beekeepers Naturals review found that the three effective ingredients support your immune system and revert your body to feeling fresh again.
Also, this cough drop is free from fillers and additives, making it an all-natural way to keep your immune system in tip-top shape. It works more effectively and faster than its over-the-counter counterparts.
Kids Nighttime Honey Cough Syrup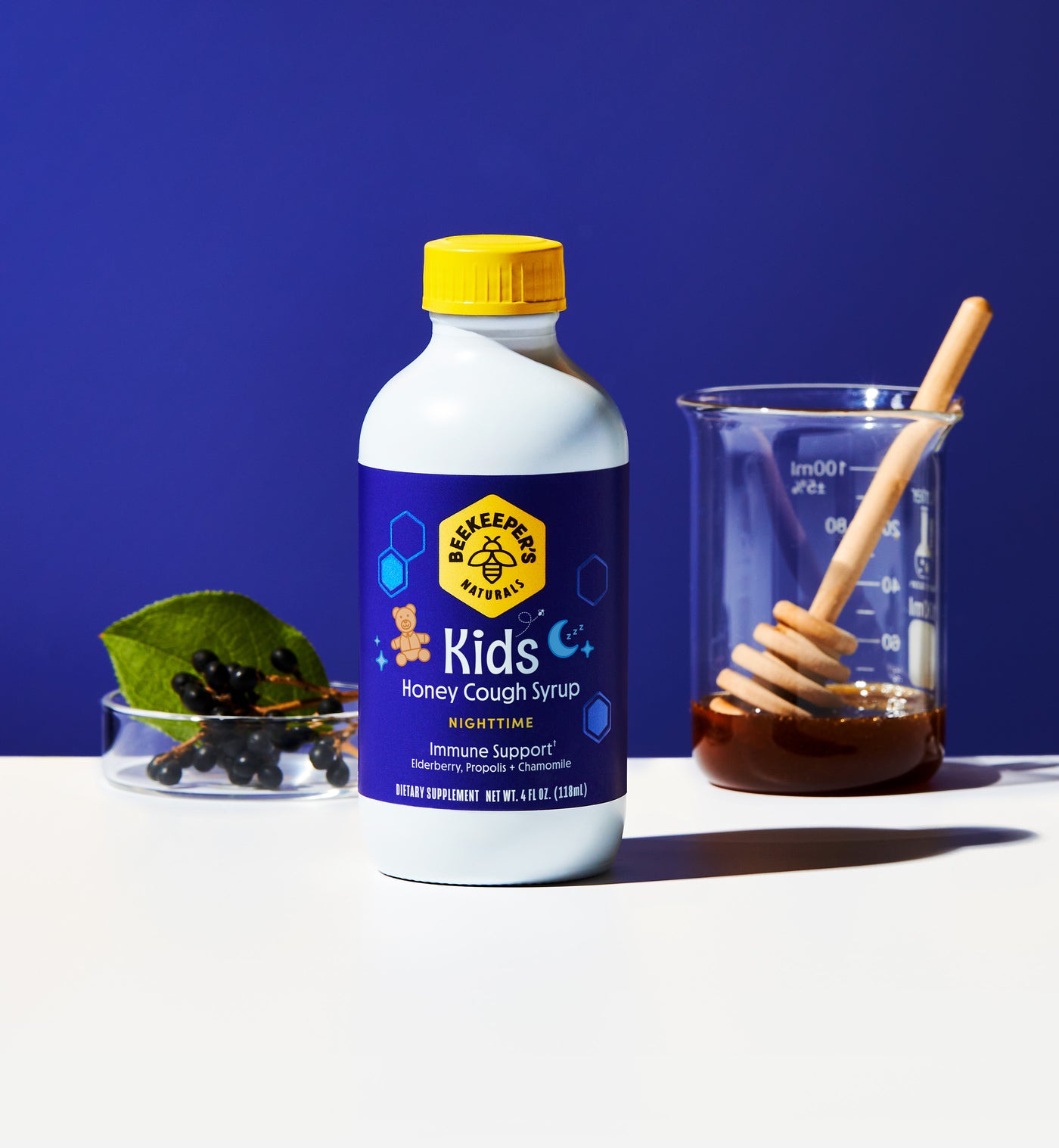 Honey has been an effective cough suppressant for adults and kids since ancient times. Beekeepers Naturals offer a clean honey-based cough syrup to relieve cough and ensure your kids enjoy a good night's sleep.
The product includes powerful natural ingredients like buckwheat honey, bee propolis extract, elderberry fruit extract, melatonin, chamomile flower extract, l-theanine, potassium sorbate, grape seed extract, purified water, and citric acid.
Because Kids Nighttime Honey Cough Syrup contains honey, it is advisable to talk to a medical practitioner to determine if your kid is old enough to use the product. Be sure to seek immediate medical attention if your kid develops allergic reactions or worsening conditions.
Beekeeper's Fueled Bee Pollen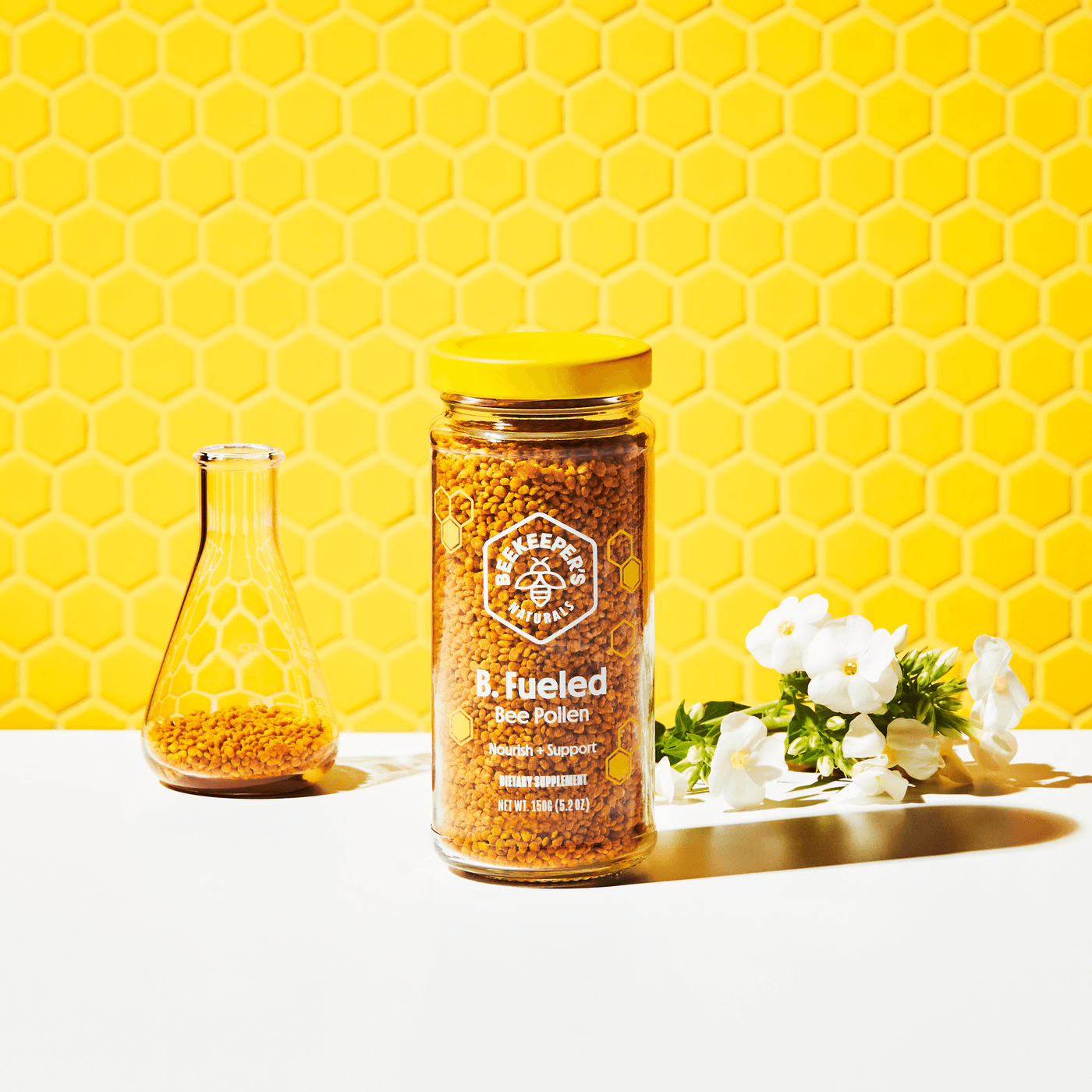 This is yet another must-have from the Carly Stein Beekeepers Naturals products. Beekeeper's Fueled Bee Pollen is a natural multivitamin that provides your body with vitamin B and proteins.
Vitamin B helps you effectively manage your busy schedule by supporting high energy levels and other crucial body processes.
According to Beekeepers Naturals reviews, this product enhances athletic performances and has been the go-to energy booster for many top athletes. It also allows you to recover the energy you lost during vigorous field activities.
The product is 100% sourced from a wildflower. Therefore, the bee pollen is gluten-free, keto-friendly, and paleo-friendly. The product doesn't contain artificial fillers, preservatives, refined sugar, colors, wheat, corn, yeast, egg, dairy, and soy.
Bee pollen from Beekeepers Naturals stays unheated or dried to avoid killing enzymes and essential nutrients that are helpful to the body. You can take a teaspoon of bee pollen with your dessert, yogurt, or smoothie and enjoy them together with the active natural additive.
Beekeeper's Naturals Reviews from Customers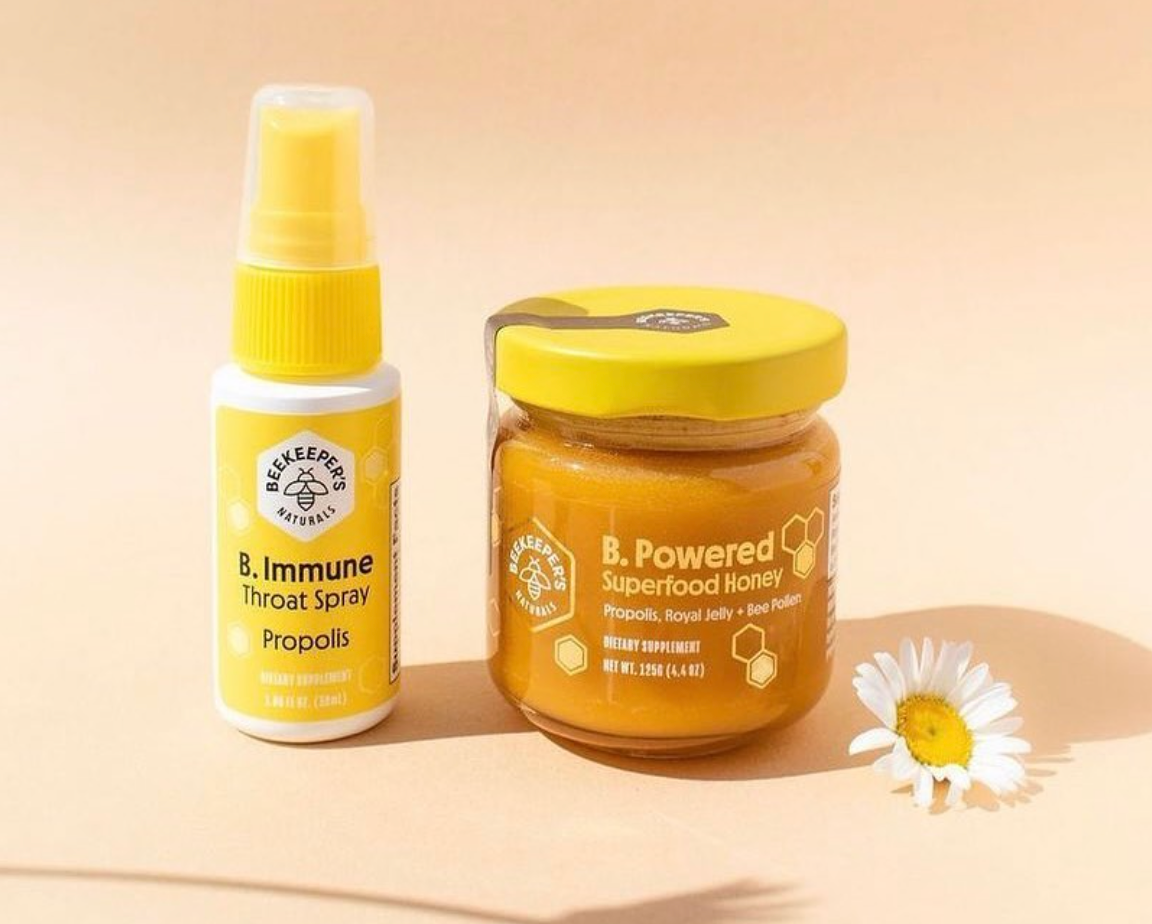 We were amazed by the brand's natural bee-oriented curative products. But do customers feel the same way? We sifted through Beekeeper's Naturals reviews to check buyers' opinions about the company and its products.
We visited the brand's Reviews page and found that most customers gave the company and its products a 5-star rating. The majority of the customers shared their thoughts about propolis throat spray.
They describe it as the most effective sore throat reliever they have ever handled. They added that the natural product made them forget about over-the-counter antibiotics.
Other customers commended their honey products, stating they are effective and taste great. A significant number of buyers praised their support team and said that they offer top-notch service.
They were happy with the utmost professionalism they received from the customer support team, how quickly their orders were delivered, and the efficiency of the ordering processes.
Popular Alternatives to Beekeper's Natural
On Amazon, the brand has an average 4.5-star rating, with most of the customers saying they love and trust the products because they work like magic. A customer on Amazon talked of how happy he was about the kids' Nighttime Honey Cough Syrup.
They said that in addition to suppressing the persistent cough their daughter was experiencing, the product also protected them against other illnesses.
Checking on the Beekeepers Naturals review, it is clear that the brand's customers are positive about the validity of the products and don't find any reason to raise a negative comment.
However, a few customers complained that some of their products were pricey but worth every dime. Other customers who are allergic to bee products stated that they would like to use the products but cannot because they are afraid of the severe outcomes.
Sign Up for Beekeeper's Naturals
Sign up with Beekeepers Naturals today and save yourself time while shopping. To create your Beekeeper's Naturals account, you need to provide your details, including your name and email address.
You will also have to create a strong but easy-to-remember password. The registration process is a cinch and won't take much of your time.
Once you have your account ready, you will be able to check out, track orders, view order history, save shipping addresses and manage subscriptions.
Where to Buy Beekeeper's Naturals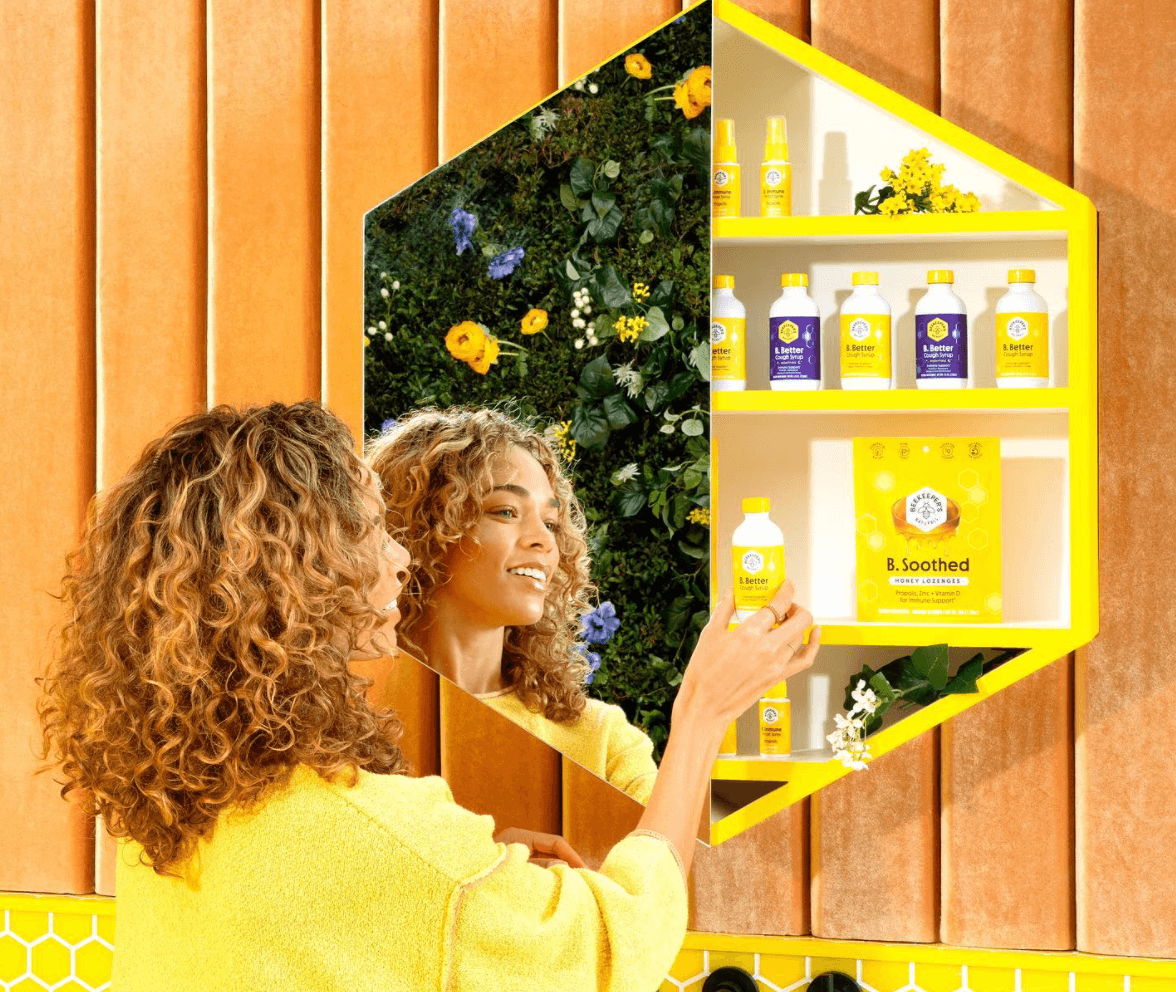 Beekeepers Naturals' products are available on their official website BeekeepersNaturals.com and reliable online stores such as Amazon. You will also find the products at a range of health stores. Head over to their Store Locator Page to find the nearest stores.
Beekeeper's Naturals Shipping and Return Policy
Shipping
Beekeepers Naturals offer free shipping for orders above $60 in North America. All orders are processed within 1 to 4 days. The United States and Canadian orders take 3 to 5 days to reach their destination after shipping.
The delivery period of international orders takes between 14 and 21 days, depending on the destination.
You can pay for your order using Apple Pay, PayPal, or any major credit card. Shipping rates are flat-rate determined by the weight of the products and the shipping method.
The company sends you an email with the tracking number to track your order. If you don't receive an email with these details, follow up with the brand by emailing them.
Return Policy
Beekeepers Naturals provide a 30-day return policy. That means you must have received your order within 30 days and in its original shape for returns to be accepted and approved.
You need to ensure that the package is intact and the price tag is in position and as a whole piece. Once the brand's quality control team approves your return, your money will get back to you within 15 days of the return.
Beekeeper's Naturals Promotions & Discounts
You can find a Beekeepers Naturals discount code online and use it before checking out. You'll receive a discount on the item you have ordered. If you purchase a Superfood Cacao Honey, the company will give you one Travel Sized Propolis Throat Spray.
The company also offers referral rewards; you'll receive this generous reward after the person you have referred jas purchased products worth over $25, minus fraudulent payments, chargebacks, returns, shipping, discounts, taxes, and other third-party fees.
The person you have referred must also be a first-time customer who hasn't bought anything on their site.
Contact Beekeeper's Naturals
If you have inquiries you want to make or a concern you want to raise, Beekeepers Naturals' customer service team is always ready to hear you out. Drop them a line at cus[email protected] or [email protected].
You can also give them a call at +1 (877) 771-1912. Additionally, the brand has a live chat feature on its website where you can talk with one of its customer service representatives and ask any questions you may have.
Alternatively, you can contact them via Instagram or Facebook.
Beekeeper's Naturals Reviews: Editors Verdict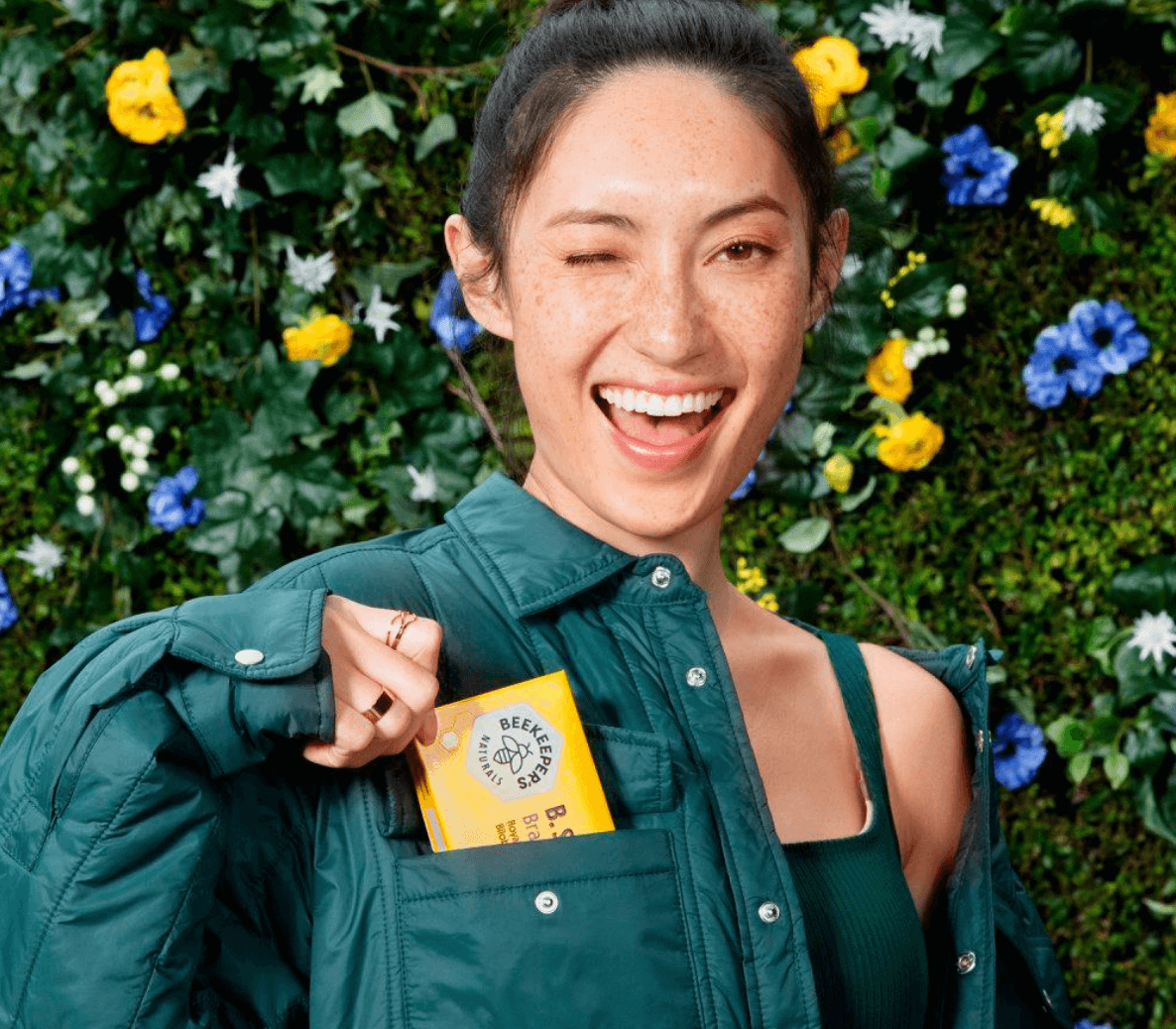 After analyzing and internalizing Beekeeper's Naturals reviews, this brand's products are worth the buy. Each jar or bottle contains natural and clean ingredients that are best for your health.
You can "clean" your medicine cabinet by replacing artificial over-the-counter medications with more effective, natural options that this company offers.
Their products have lots of positive feedback from customers who are super impressed by the power of healing associated with them. Some of their products contain several natural ingredients with different properties and capabilities.
Honey has a soothing effect, and when combined with other leaves, plants, or fruit extract, they develop healing properties.
If you are on a quest to reduce the amount of coffee you consume in a day, grab a vessel of Beekeepers Naturals Brain Fuel, and your day will never be the same.
The royal jelly in it, together with the plant extracts, will help you focus, concentrate and become productive in everything you do. The product reduces all sorts of distress your brain is prone to have to give the organ a caffeine-free boost.
The brand offers various payment methods, including Amazon Pay, PayPal, Apple Pay, and more. So you can choose the method that you feel is convenient for you.
The ingredients that Beekeeper's Naturals use are sustainably acquired, creating awareness of sustainable bee farming. The company also donates a portion of each purchase to bee research. They also have an expansive range of remedies for different health issues.
Beekeepers Naturals have something for everyone, including kids and adults. Lastly, the website is well designed, making it easy to navigate from one page to the other to find what you are seeking.
Are you still searching for the best supplement brands? Check out our reviews of 8Greens, Ritual Vitamins, Botanic Choice, and Bluebird Botanicals. 
Beekeeper's Naturals FAQ
Is Beekeeper's Naturals Canadian?
Yes, Beekeepers Naturals is a Canadian wellness company. Headquartered in Toronto, Ontario, the brand focuses on providing people with natural and healthy products.
The company has honey farms based in Canada and the United States. All their products are processed and sold across Canada and the United States.
Where is Beekeeper's Naturals made?
Beekeepers Naturals products are made in apiaries around Canada, Brazilian forests, and the U.S. The company engages apiary partners to ensure that the products are sourced with sustainability, leaving the bees untouched.
The hive experts also make sure that all the products are of the highest quality.
Do Beekeepers Naturals work?
Yes, Beekeepers Naturals products work wonders. A lot of people have experienced quick healing results and immune-boosting effects.
What are the benefits of bee propolis?
Propolis is one of the most vital bee products containing bees' saliva, wax, resin, pollen, and other organic compounds. Scientists have conducted extensive research and discovered that propolis has over 300 compounds depending on where it is located in the beehive.
Propolis has antibacterial, antiviral, antifungal, antioxidant, anti-inflammatory, antiprotozoal, which work against parasitic illnesses like giardiasis.
Some propolis compounds have an anti-cancer effect, and you can use bee propolis for oral hygiene, minor wounds, cold sores, and inflammation.