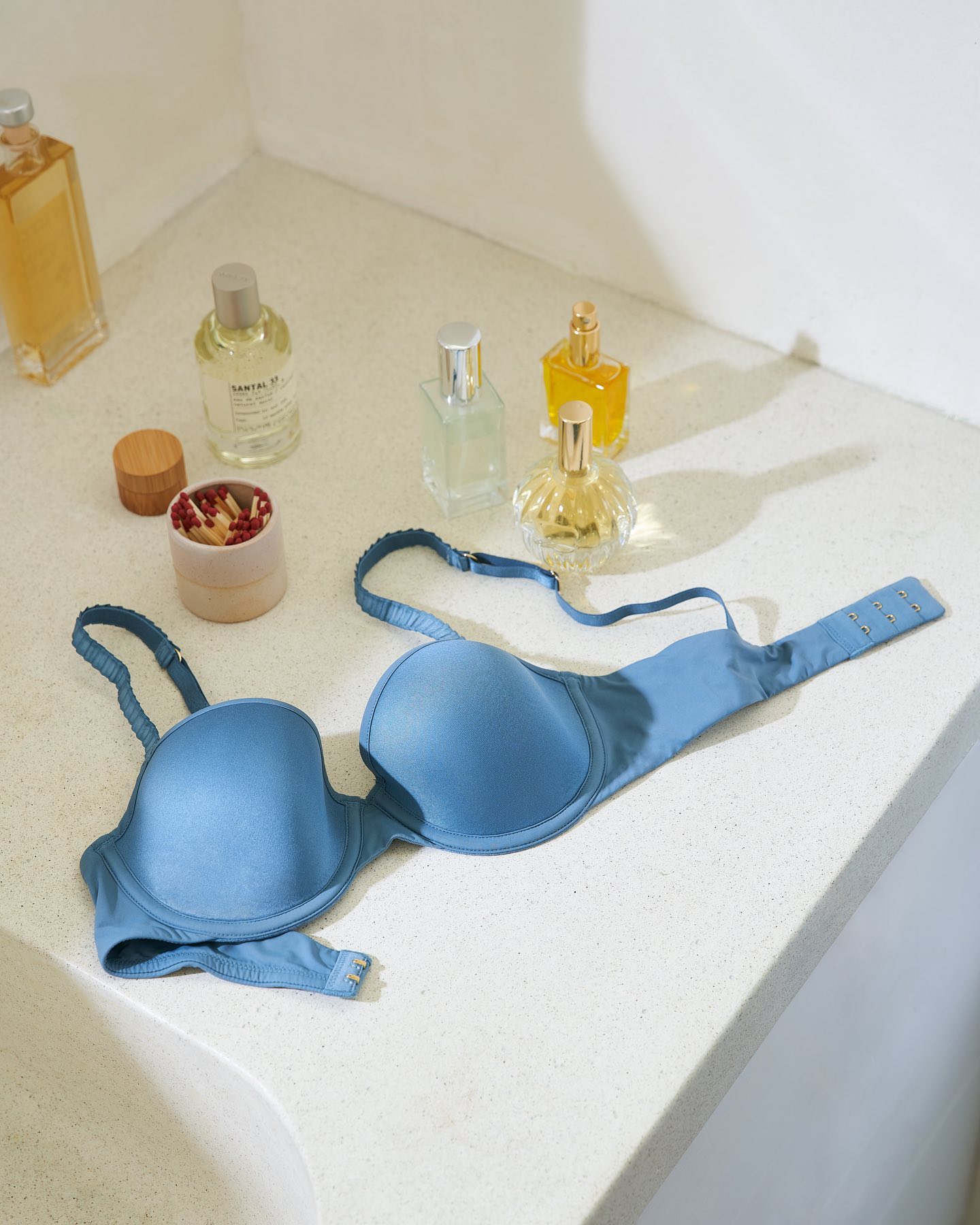 Bras have historically been difficult to bear; they are important pieces of undergarment, but they tend to cause discomfort to the women wearing them. Thankfully, more and more brands and women are stepping up to solve the problems associated with shopping and wearing brands. Still, you can't be expected to know them all, and we have decided to perform the necessary introductions. So, dear female reader, here are the best bra brands we could find. Check them out to find discomfort-free and sexy bra solutions.
Top 15 Best Bra Brands
Here's a disclaimer for people who consider our expertise to be law: this isn't a rating list, and the order in which the brands are listed in no way constitutes an endorsement.
1. Pepper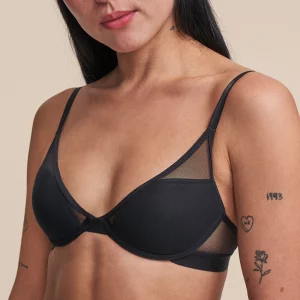 Pepper was founded in 2017 by Jaclyn Fu and Lia Winograd, two women who raised a little capital on Kickstarter to facilitate their dream of body inclusivity for all women. Today, their dream has spawned one of the best bra brands in the world. However, they always had the market's trust; their Kickstarter target was reached within 10 hours of its launch.
Pepper bras are made with sustainability in mind. The brand approaches its acquisition of materials and manufacturing processes with many ethical considerations. This manufacture, as well as design, are carried out in Colombia. They are certainly doing something right there, for they have been featured in Allure, Glamour, and other well-known publications.
The only knock on this brand is that their bras are available in only three styles; the All You Bra, The Laidback Lace Bra, and The Limitless Wirefree Bra. However, these styles are available in 7 colors. Of the three styles, The All You Bra is the company's best-seller so far. Read our reviews of Pepper Bra.
2. Thirdlove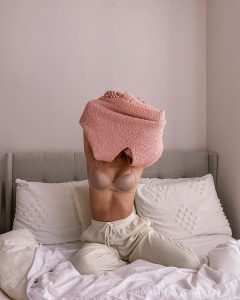 Widely applauded as one of the best plus-size bra brands around, Thirdlove has always aimed to design bras that fit without discomfort. As such, they employ an extensive size determination process to sell their wares. This process considers breast size, breast shape, band size, height, the brand and size of bra you normally wear, etc.
Buyers also have access to various styles, including (but not limited to) wireless bras, T-shirt bras, lace bras, strapless bras, nursing/maternity bras, and full coverage bras. Of course, the top-selling option is the Classic T-shirt Bra (which comes in eight colors), but right behind it are the Classic Nursing Bra and Pima Cotton Plunge Bra.
The company was founded in 2013 by Heidi Zak and Ra'el Cohen. It says a lot about the San Francisco-based brand that, since that time, they have donated over $20 million worth of bras. Read our reviews of Thirdlove Bra.
3. Aerie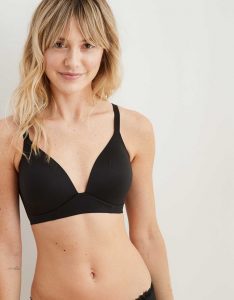 The Aerie brand is one of two brands under the American Eagle Outfitters banner and has made a name for itself as one of the best bra brands for small breasts. That's not surprising, considering that the brand claims to celebrate the individuality of its customers. However, despite this reputation, the brand's bras are still very diverse in their sizes, and body inclusivity is important to their design.
Sustainability is also a priority, and Aerie does a good job sourcing recyclable and environmentally-friendly materials/fabrics. In addition, they are part of the Better Cotton Initiative that aims to build sustainable cotton production.
The brand isn't strictly a lingerie manufacturer, but its bras are of good quality. This has earned it a spot on this page. Among the more popular Aerie bras are balconette bras, unlined bras, strapless bras, wireless bras, etc.
4. Cuup
In many ways, the name of this brand is an indicator of its goals and approach. Cuup strives to manufacture bras that perfectly cup (or fit) all breast sizes. The brand has also done away with most conventional bra-sizing methods, instead opting to employ its own unique approach. This was motivated by the Brand's Co-founder, Abby Morgan, 's inability to get a simple, stylish bra of the right size for herself.
Their style must have ruffled a few feathers, seeing as it does away with most of the pomp previously associated with stylish bras. Still, Vogue and Refinery29 have seen enough to grant Cuup features on their platforms. Those are just two of the numerous publications to have fallen in love with Morgan's vision of what lingerie should look and feel like.
Cuup's best-selling bra, the Cuup mesh bra, comes in 10 colors and complementary gold hardware. The New York-based company also includes balconette, scoop, triangle, and plunge bras among its products. This modern brand is also one of the most sustainable bra brands globally, boasting of partnerships with numerous eco-friendly outfits.
5. Harper Wilde
When Jenna Kerner and Jane Fisher met at the Wharton School of Business, we doubt they expected to create a bra business together one day. Still, today they are credited with having started one of the best affordable bra brands.
Therein lies their inspiration, though; affordability. According to both women, shopping for bras was an awful experience because the articles seemed unreasonably expensive and marketed towards men rather than the women who wore them.
To combat the prevailing culture, they decided to start their own brand in 2017. Today, they deal in more than bras, but these are still central to the brand's identity. Their most popular bras are The Bliss, The base, The Lounge Scoop, and The Move. The thousands of excellent reviews for these bras and bralettes prove that Jane and Jenna's vision is being met.
6. Knix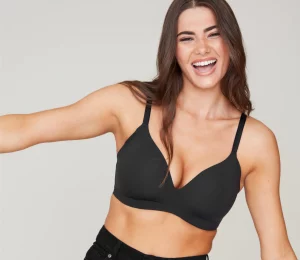 Joanna Griffiths must be proud of how far she's come. What started out as a mission to invent underwear for women that prevented leakages has grown into one of the fastest-growing companies in Canada. This brand is now recognized as one of the best online bra brands in the world, thanks to its commitment to helping women deal with their challenges with style. Their commitment means that they offer a variety of products. Still, their bras are of the most importance to this article.
Among the bra options on offer from Knix are sports bras, maternity bras, sports bras, etc. All of these are manufactured and sold per the brand's core principles which are:
Helping women find their perfect bra fits (through online consultations or physical appointments)
Making functional and stylish pieces
Ensuring customer satisfaction (they offer some 30-day policies to help here)
Meeting the needs of all women regardless of age or breast size
Enhancing the confidence of women in their bodies
The best-selling bras of this Toronto-based brand are the Knix Catalyst Sports Bra, Evolution Bra, and Leak-proof Nursing Bra. All three come in multiple colors and have received a plethora of five-star reviews for their fit, functionality, and durability. Read our review of Knix.
7. Nudea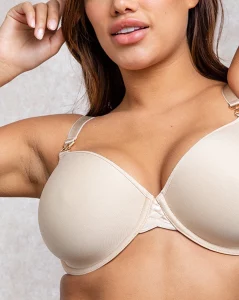 Sustainable bra brands are the target of every eco-conscious woman out there. Yet, these brands are needed to still meet the comfort, style, and functional requirements of bras, and most of them do not. One of those that do is Nudea. It was founded in 2019 by Sophie Morgenthaler and Priya Downes.
The company's mission is to "create supportive and functional underwear that looks great, feels great, and is kinder to the planet.". They are definitely kinder to the planet, as evidenced by their CareMore Pledge, recyclable packaging efforts, and B-Corp Certification.
Regarding the other aspects of their mission, customers certainly feel they are being achieved. Nudea's bras have received favorable reviews. The most popular bras are the Boss Full Cover Bra, the Easy Does It Bralette, and the Lift Balcony Bra.
8. Journelle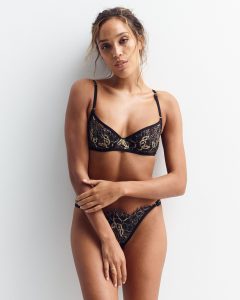 Journelle has been around since 2007 and has changed owners in the 15 years since then, but the current owners still have a message of positivity to share. It is the core belief that there are physical and emotional consequences of wearing ill-fitting bras. However, a woman can tap into her inner strength and beauty for confidence in the right lingerie. We agree, and we see no reason why women shouldn't feel confident.
Their bra collection includes the Dita Von Teese Severine Underwire Bra, the Journelle Lexi Demi Bra, the Studio Pia Aretha Balconette Bra, and the Aubade Tresor Infini Half Cup Bra. We would like to point out that these bras are quite pricey, but Journelle is one of the best bra brands around, and customers continue to swear by their looks that the bras are worth the price. We would believe them until proven wrong.
9. Organic Basics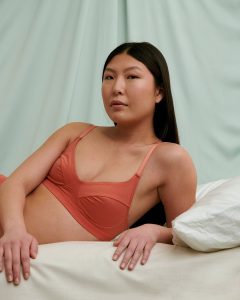 When you hear organic, what comes to mind is natural, sustainable service. The same is the case with Organic Basics. The brand prides itself on its sustainable approach and employs this approach in acquiring eco-friendly materials. Even their factories are run to be an environmentally-positive area.
The world's sustainability needs haven't affected the company's commitment to quality, fit, and style, though. If anything, it has made them more conscious than ever. Organic Basics uses the best materials and designs its bras to be as durable as possible.
Their generally top-notch service is rounded up by the easy size guide that they provide buyers to help aid purchases. In summary, they are one of the most sustainable bra brands around. In addition, they are respectful of both customers' and environmental needs.
10. Negative Underwear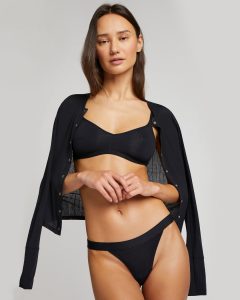 Having been showcased and featured by Vogue, Harper's Bazaar, and New York Magazine, we confess to not seeing what's so negative about this brand. Maybe it's the fact that they have no laces, padding, or unnecessary decorations. Whatever it is, customers seem to be very satisfied with it.
The brand was founded by Lauren Schwab and Marissa Vosper in 2014. Like some other companies covered in this article, they were inspired to do this because of a lack of simple yet sexy lingerie options. Although they started out with no investors, their company is one of the best bra brands to consider today.
Over the years, this New York-based enterprise has grown to be proudly sustainable. It has even expanded its catalog to include panties and sleepwear as well. Size also isn't a problem, with Negative Underwear offering bra sizes from A – G.  If you're looking to purchase one of their quality bras, not that the best-sellers are currently the Sieve Triangle Bra, Sieve Demi Bra, Whipped Triangle Bra, and Silky Bodysuit. All of these are available in multiple color options to spice things up.
11. True & Co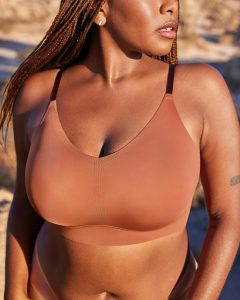 There is no shortage of luxury lingerie brands. Still, you don't have to fork out excessive money to get comfortable bras. The reason for this is the relatively small list of the best affordable bra brands. Included on that small list is True & Co, a brand that has been featured by Forbes and New York Magazine. The brand also claims to be extremely lightweight and soft, and customer reviews seem to agree with them.
The brand was launched out of San Francisco in 2012. In a marketing masterstroke, it released its first product line using the results of a crowdsourcing campaign. This campaign dovetailed nicely with the company's mission of giving women the best-fitted, most comfortable bra possible. This is based on a core belief that women should feel beautiful and confident in their bodies regardless of shape or size. Such a worthy message has spawned the best-selling True Body Lift Mesh Triangle, True Body Triangle Convertible Strap, True Body V Neck, and True Body Lift Scoop Neck bras. All of these come in many sizes and color shades.
12. Bluebella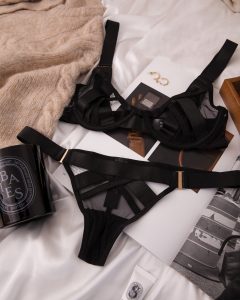 Bluebella is one of the best online bra brands globally, and it was founded by Emily Bendell in 2005. The primary inspiration behind the brand was to bring the sexy out of women through its lingerie and nightwear collections. That there are many collections today is evidence that it has succeeded.
Bluebella designers create and launch four collections every year to refresh their catalog of products in line with what the modern woman feels her underwear closet should look like. Some of the best-selling bras on display on the company's website are the Nova Bra, Marseille Bra, Emerson Bras, Karolina Bras, Emilia Bras, Sawyer Bras, etc. One look at the variety of designs is enough explanation for their popularity. In addition, all of these bras are available in multiple colors for those who want to further personalize their style.
13. Bali Bras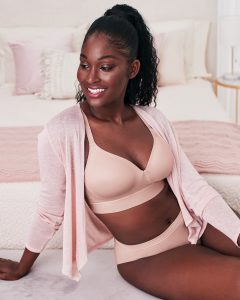 Bali is currently a subsidiary of HanesBrands, and its operations abide by the sustainability requirements of its parent company. Despite that, the brand has been around in one form or the other since Sarah Stein started it in New York in 1927. In that time, it has never really stopped being one of the best bra brands.
The brand's website is intuitive and allows prospective customers to filter out purchases according to certain criteria. Besides this filter, the best-selling bras from the Bali store are Flower Bali Underwire Bra, Passion for Comfort Minimizer Underwire Bra, Double Support Wirefree Bra, Comfort Revolution ComfortFlex Fit Bra, etc. All of these have strong reviews and are available in multiple colors.
14. Savage × Fenty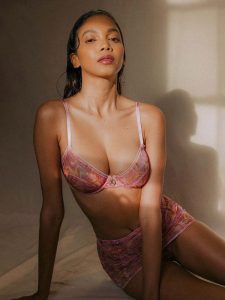 There's no way you don't know Savage x Fenty. This brand has catapulted Rihanna to billionaire status and has arguably kept her from releasing music as well. But, if the customer reviews are to be believed, one of the sexiest artists of the modern era knows what it takes to make quality bras.
There's no doubt that the popularity of its founder has played a huge role in its success. Still, Savage X Fenty has stuck to its body inclusivity message, and that has garnered its followers as well. The products on offer from this brand include corsets, slips, and accessories. Despite this, it is the diversity of its bra sizes that has earned it a reputation as one of the best plus-size bra brands in the world.
Available underwear options include the Hyper Real Metallic Lace Crotchless Bikini and Vintage Lace Sheer Bralette. The brand also offers a VIP Xtra Membership plan to help sweeten deals on purchases.
15. Natori
Natori is bigger than just bras. This brand dabbles in clothing in general and sells accessories such as jewelry. Despite the wide reach, Natori does a good job of staying sustainable with its ethical sourcing of environmentally-friendly materials.
The company was founded in 1977 by Josie Cruz Natori, and its beginnings were firmly rooted in the provision of lingerie. Some of the popular bras on sale from Natori are the Natori Cherry Blossom Convertible Bra, the Conform Full Fit Bra, the Revelation Contour Underwire Bra, the Pure Luxe Full Fit Bra, and the Feathers Bra Basics.
If you have any doubts about their quality, consider what it takes to keep going strong for over 40 years. In fact, the brand is considered one of the best bra brands for small breasts. In addition, it has attained something of a modern pop-culture presence, with Lady Gaga popularly repping some of its bras.
Best Bra Brands: Editor's Verdict
Women come in all shapes and sizes; breasts increase the diversity of the female anatomy some more. However, this diversity does not mean that certain women do not deserve the best garments and underwear. A bra is of particular importance because the wrong bra choice could be a source of physical discomfort. That's why the best bra brands have made it their goal to meet the needs of women regardless of age, shape, size, or personal preference.
However, you might not have had access to these brands. So, we have done the groundwork and brought you our top 15 bra brands irrespective of location. Note that these are simply introductions, though. Get to know which brand suits your needs best before making a purchase.
Looking for more bra brands? Check out our reviews of Pepper Bra, Thirdlove, Conturve, and Chantelle.