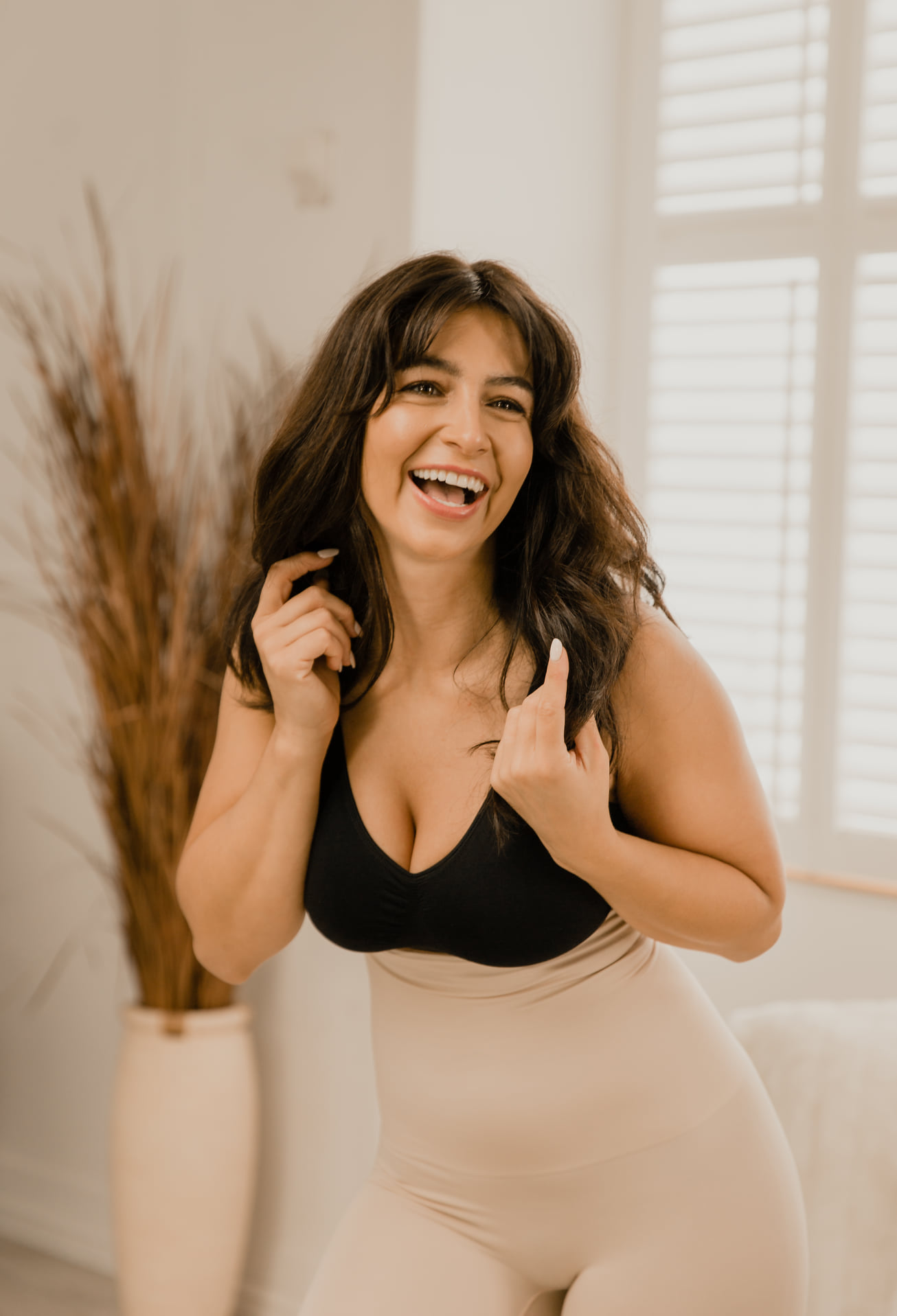 Finding high-quality shapewear that will shape your body and give you the confidence boost you desire is challenging. Conturve offers a wide variety of shapewear for women designed to smooth your body, lift your butt, and make you look slimmer. Their collection includes bras, panties, corsets, waist trainers, high-waisted slimming shorts, and leggings. This Conturve review will look at the ins and outs of this brand, including its best-selling products, discounts, and customer ratings; this will then help you decide if you will add their functional shapewear to your collection.
About Conturve Shapewear 
Conturve is a brand that seeks to redefine beauty by offering shapewear essentials for women of all shapes and sizes. The company's products are designed to help women feel confident, beautiful, and sexy in their skin. The clothes cater to different body types and needs with various products, including activewear, bras, shapewear, sleepwear, and swimwear.
Conturve offers bras, panties, and other types of shapewear that help prevent back pain, banish bulges, and support during exercise or everyday activities. Some of the styles in their collection include high-waist shorts with a built-in bra that provides added comfort while exercising and an adjustable bra with removable pads for extra lift and support. The company also sells supportive crop tops with various designs such as stripes or solid colors.
The best part about Conturve is that it offers affordable prices on its products. You can purchase pieces individually or as part of a set depending on your needs and preferences. The company also offers free shipping on all orders over $50 within the United States, making it easy for customers to shop for their favorite pieces without worrying about paying for shipping costs upfront before receiving their items at home.
The brand boasts more than 20k Instagram followers and over 17k followers on Facebook. 
Pros
The brand has a wide variety of shapewear at affordable and accessible pricing

The company has been around for many years and is trusted by many women worldwide

Their shapewear is comfortable and easy to wear, so it won't be an uncomfortable experience when wearing them all day long

Their products are of high quality

Their shapewear comes in different sizes to perfectly fit practically any woman's body shape and size

They offer free shipping for products worth over $50
Cons
International customers complain of late deliveries

Conturve Shapewear can be challenging to find in stores; you may have to order online or even go directly to their website to purchase any of their products

They have a limited selection of designs
Сonturve Products Review
The company offers customers various styles and designs of shapewear that can be worn under any outfit. Their products are also made with quality materials, such as cotton and spandex, making them comfortable to wear for extended periods.
The brand's most popular products include their waist trainers, which can help you get the hourglass figure you've always dreamed about. They also offer other products such as shaper bras, high-waisted slimming shorts, and shaping leggings. With that in mind, here is an overview of its bestsellers.
Conturve High Waisted Shorts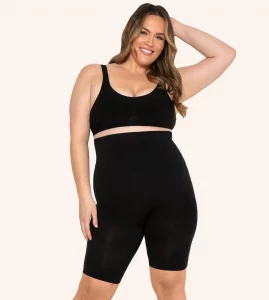 Featuring a waistband designed to lay flat against your skin, the Conturve High Waisted Shorts provide maximum comfort and support. The high-waisted briefs feature a hook and eye closure at the top and a wide elastic band on each side. These briefs also have an inner lining that is soft against the skin, providing additional comfort.
These Conturve shorts have been designed to smooth out any bulges around your tummy area while giving you a lifted butt look. It makes them perfect for wearing under skirts or dresses to feel confident showing off your legs in public without fear of having any unsightly bulges visible through thin fabrics.
This Conturve review found that these high-waisted panties are super comfortable to wear all day long because they don't leave any marks on your skin when you take them off at night. They are made from 100% cotton, absorbing moisture well.
The Conturve High Waisted Shorts are available in several different colors and styles so that you can personalize these shorts based on your tastes. Therefore, this makes them unique and gives you options when choosing what kind of outfit you want to wear with these shorts.
Conturve's high-waisted Shapewear is made with quality materials that will last for years if properly cared for. With proper care, these high-waisted shapewear products will look great for years without showing signs of wear or tear.
Conturve High Waisted Shaping Panty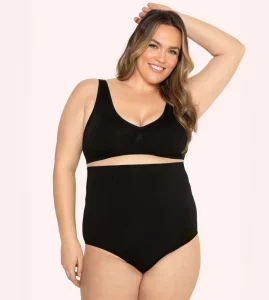 This brand has been a leader in shaping and smoothing for many years. The Conturve High Waisted Shaping Panty is designed to smooth and shape your body in all the right places. This panty is perfect for everyday wear or can be worn under your favorite dress or skirt. It is made with a high-quality microfiber fabric that will keep you comfortable all day long.
The seamless design gives you complete coverage from front to back, so you will always look smooth and sleek no matter what position you are in. This panty will not only make you look great, but it will also help you feel great.
Conturve 24/7 Comfort Non-Wired Shaper Bra
The Contour 24/7 Comfort Non-Wired Shaper Bra is the perfect solution for women looking for comfortable shapewear that won't cause any discomfort or itchiness. It has an antibacterial material that will keep you feeling fresh and clean. It also has no wires, so there isn't any chance of poking or pinching if you bend over wrong. The contour cups provide a natural shape with light padding for modesty. The side panels are shaped to prevent bulges from escaping under clothing, while the back closure ensures this shaper stays in place all day long.
The Contour, 24/7 Comfort Non-Wired Shaper Bra, is made from nylon, spandex, and cotton, which are high-quality materials that help keep this bra durable and durable for long periods. This shapewear also comes with an adjustable hook and eye closure and adjustable straps at the back to ensure a customized fit for every woman regardless of their size or shape.
The Conturve 24/7 Comfort Non-Wired Shaper Bra comes in many different colors, so you can find one that matches your style perfectly.
Conturve Scoop Neck Cami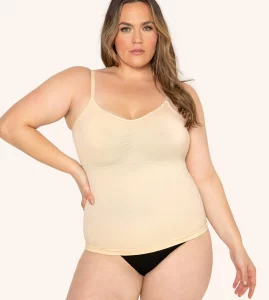 The Conturve Scoop Neck Cami is a great way to make your curves look their best. This cami is made of a stretchy, soft fabric that hugs your body and won't become baggy after wearing it for a few hours. The scoop neckline is flattering, and the adjustable straps allow you to get the perfect fit. It comes in both black and white, allowing you to wear it with many different outfits.
This Conturve Scoop Neck Cami is a versatile wardrobe staple. It can be worn under blazers for work or over dresses for a night out. The top features a scoop neckline and adjustable straps for versatility.
Our Conturve review discovered that their Scoop Neck Cami has been designed with comfort in mind. Its scoop neckline allows for ease of movement, and its adjustable straps can be tightened or loosened depending on your preference. The cami also features an open back detail that shows off skin while allowing air to flow freely through the garment.
The Conturve Scoop Neck Cami is available in sizes small through extra-large to find the perfect size for your body type.
Conturve High Waisted Shaping Leggings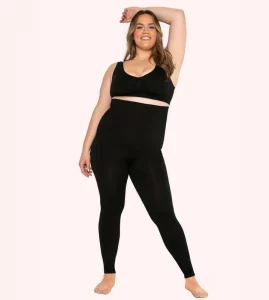 Conturve leggings are designed to compress and smooth your tummy, thighs, and butt and are made with a comfortable, flexible waistband that won't dig in or roll down. They are the best option for everyday wear.
These high-waisted shaping leggings provide slimming compression to help smooth out the silhouette while providing comfort and control. The high waistband helps flatten the stomach while giving you support where you need it most.
The soft fabric is great for layering and comfortable enough to wear all day long. Contour Leggings are perfect for wearing underdresses or skirts to give you a slimmer silhouette without having to wear Spanx.
Conturve Review from Customers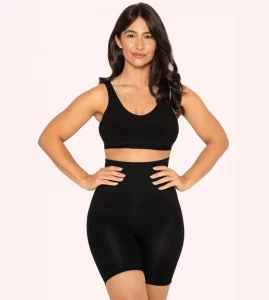 We had to go through several websites and see what the customers had to say about this brand's product. From Trustpilot threads, the brand scored 4.4/5 stars out of 75000 reviews.
A 5-star reviewer stated that this was the best band they have ever come across online. They continued by saying that they love how their shapewear provides comfort and style at the same time.
On Amazon, the brand had a 4 out of 5 stars rating. A high percentage of the praises were based on the quality of material used on their pieces. One satisfied customer stated how the description of the items is the same thing that is delivered and nothing less.
One of the customers stated the brand was worth every dime, and they wouldn't waste time going for what they used to before coming across this excellent brand. They also said that their shipping is fast and they have a fair return policy. In case of a missing order, the only work you have to do is contact them and let them know precisely what your issue is. They will be glad to offer you assistance to ensure you have a thrilling shopping experience the next time you shop at their site.
Popular Alternatives to Conturve
Further customer reviews
Another customer raved about how this was the only brand that had considered her size without overfitting or underfitting; she said that the pieces fitted perfectly. For years, she had suffered from brand to brand, looking for something stylish shapewear that fits well, and Conturve was the answer to her prayers.
Another reviewer stated that the brand was more of a fiction than reality since all the orders she had placed had issues; the first one was to do with the sizing. After requesting a refund, she had a misunderstanding with the customer's support team, which forced her to cancel the order and the whole process just like that. The brand did not refund any money, nor did she claim for it. It made her never think of getting an item from them again.
Some international customers complained about late deliveries. Others felt that the company has a limited selection of designs. Overall, the brand received lots of positive reviews because they offer high-quality shapewear at an affordable price.
Sign Up for Conturve
If you want to be part of the team, visit their website and register an account. Click on the Account tab and hit the Create Account button. This will direct you to the registration form, where you will be asked to provide your email address, name, and password. 
Once you have filled out the required details, hit the Create button. Conturve will send you a confirmation email. You are also assured an instant 10 % off on your first order after signing up for Conturve.
Where to Buy Conturve
Customers will find their entire collection on their website at Conturve.com. You do not have to worry or feel intimidated about purchasing their products online since the process is seamless. Moreover, the company guarantees free returns. Additionally, their size guide makes finding your accurate size a breeze.
Conturve Shipping and Return Policy 
Customers enjoy Conturve free shipping for both local and international orders. For local orders, the brand extends its offers to orders above £25. When it comes to international orders, the offer applies to orders worth more than £50. 
The Conturve delivery time depends on when the customer placed their order and the destination. But, you will receive your order within 25 days after placing it. The company also has express shipping that guarantees you faster shipping than the rest.
If you are not satisfied with the products, the brand's return and exchange policy give you a 60-day return grace period. That is quite a long time. The brand does not charge any return shipping fee, and you can return your products after wearing them.
Conturve Promotions & Discounts
Conturve has several discounts and promotions that it offers new and existing customers to ensure they all have an exhilarating shopping experience. Some of the notable ones include:
The brand currently has an ongoing spring sale discount of 60 % off your purchase

Customers enjoy free shipping on all goods above 25 Euros

New customers will enjoy a 10-percent Conturve first order discount
Contact Conturve
If you have read this Conturve review and still have some burning questions, you can reach out to their courteous customer support team via the following channels:
Send a snail mail to 40 Invar Rd, Manchester, M 279 HF

Send an email to email: [email protected] 

Use the Chat Function on their website

Sen a direct message to the Conturve Facebook or Instagram page
Their support team is available from Monday to Friday between 9 a.m. and 5 p.m.
Conturve Review: Editors' Verdict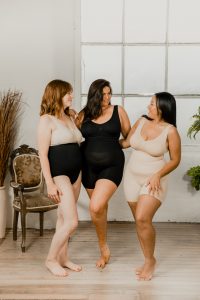 This Conturve review concludes by saying this shapewear brand offers value for money. With their products, you are not only sure about fitness and comfortability. Their pieces are also timeless and stylish. 
Based on the numerous positive reviews from customers, many people love their shapewear. Most customers praised their exchange and return policy. It allows them to return items within 60 days after receiving them. Their pieces are also made of high-quality materials, making them durable and worth every penny. 
They also offer discounts and promotions that help customers save money and guarantee a full refund and Conturve free shipping on all your returns. Additionally, their site uses SSL encryption technology to make sure that all your transactions are sure. 
For these reasons, we recommend this brand to anyone looking for affordable and functional shapewear. 
Are you still interested in other bra brands? Check out our reviews of Cuup, Knix, Thirdlove, and Pepper Bra.
Conturve FAQ
Is Conturve legit?
Yes, with the number of positive reviews from the different sites, this brand is legitimate. The quality of their products is outstanding, and they have been in the industry for quite some time.
How do I find my fit?
You can know your size by using a fabric measurement and comparing it to the chart from the brand's website. It is noted that people order extra sizes if they don't fit. The brand warns against that since their size fittings are on point.
I'm in between sizes - what should I do?
This should not be a headache; if you have measured your sizes and found yourself in between, choose an upper size than below to serve you well. The brand uses quality material that will ensure it accommodates a plus one. You will undoubtedly get the perfect match when you opt for a plus one instead of a minus.
Do I have to pay customs and import charges?
Yes, there is a minimal fee that everyone can afford. But for local refunds, the brand offers free return shipping to all their products. To start your process, reach out on their return page and follow the required procedures.