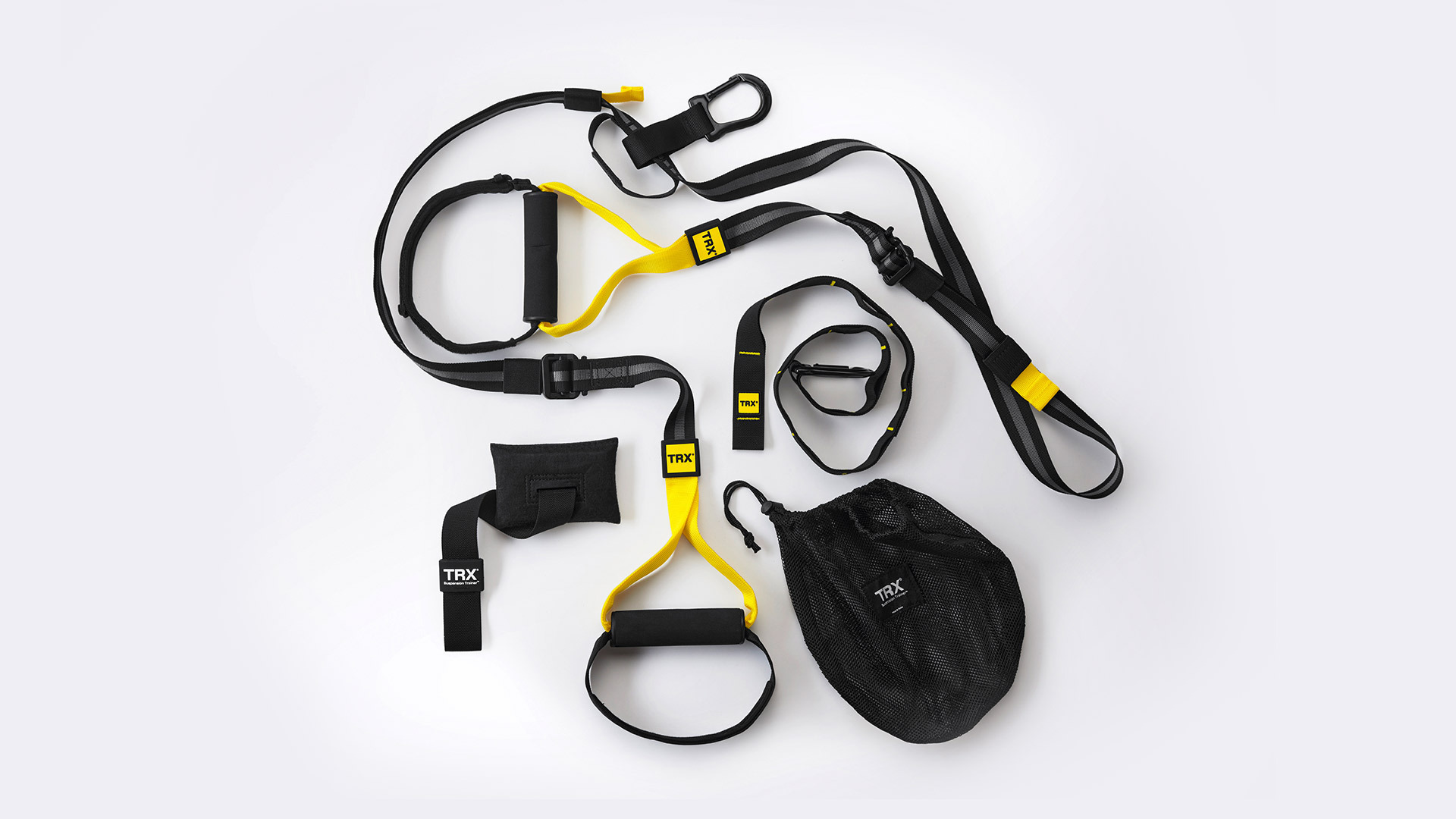 Home workouts have been around for a while, but the recent pandemic has given them a popularity boost. Despite the gradual phasing out of lockdown measures, the trend seems to have caught on. Home workouts can help save time and money. They could also provide privacy from prying gym eyes. Unfortunately, while they have become more appealing, people do not have the equipment to fully carry them out. We have recognized this limitation and sought to provide a comprehensive list of the best home gym equipment brands (and flagship products you should check out where they exist).
10 Best Home Gym Brands
As we stated above, our list is comprehensive. We have covered dumbbell, barbell, and kettlebell providers. Our list has also considered racks, ellipticals, exercise bikes, and treadmills providers. However, exercise and fitness equipment goes beyond weights and machines, so we have included bodyweight suspension trainers, gym apparel, and even workout video providers.
In other words, regardless of whether you prefer a more physical- or tech-based approach, our list has something for everyone. So read on to find yours and work towards your fitness goals within the comfort of your home.
1. Bowflex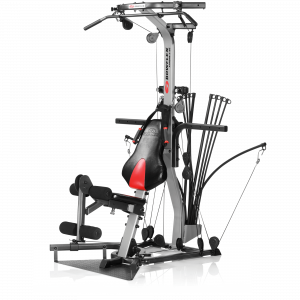 Bowflex was founded by Dosho Tessema Shifferawe in 1986. Today, it is controlled by Nautilus Inc. However, the brand still holds to the founding ethos of providing high-tech training equipment suitable for home use.
The commitment of Bowflex to the physical fitness of its customers is evident in the large selection of exercise equipment that they have rolled out. Most of these types of equipment are also suitable for both amateurs and professionals, meaning they would fit right in any home. As a result of their wide-ranging suitability, Bowflex has been featured by Healthline and Men's Health. The brand was also rewarded with Elliptical Review's "Best Buy Award" in 2020.
Some of their best-selling equipment includes treadmills, ellipticals, and dumbbells. In addition, Bowflex runs a blog that teaches exercise techniques and offers dietary advice to ensure a more complete approach to attaining your physical fitness goals. In summary, they are not just one of the best physical home gym equipment brands but are actually one of the best facilitators of physical fitness. Read our reviews of Bowflex.
2. Chirp Wheel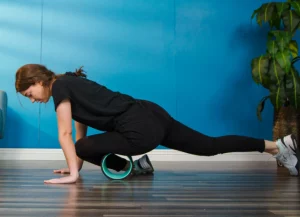 If your need for pain relief is a factor in your physical fitness routine, this brand should be at the top of your list. The Chirp Wheel was founded by Tate Stock, who popularly had his big break on an episode of the Mark Cuban Show, Shark Tank. The shark who bankrolled this brand to prominence was Lori Greiner.
As with many effective products to have been showcased on the show, Chirp Wheel's wheels gained prominence in the following weeks and months, and it wasn't long before reputable health firms started to pay more attention. Today, according to Stock, Chirp Wheel (which was inspired by his Aunt's yoga wheels) is one of the best home gym brands for fitness enthusiasts and sufferers of body pain.
However, the brand doesn't have one single on the market. Instead, they have many different wheel designs intended for different body parts. There is the Chirp Wheel Pro, which offers vibrations (vibration therapy) along with their massaging effects. Other Wheels include the 6″ Deep Tissue (used for targeted massages), the 12″ Gentle, and the newer cloud wheels (for firmer back and spine massages). All three wheels (and more) are available from the company store along with a 60-day return policy if you are dissatisfied with them. Read our unbiased review of Chirp Wheel.
3. TRX Home2 System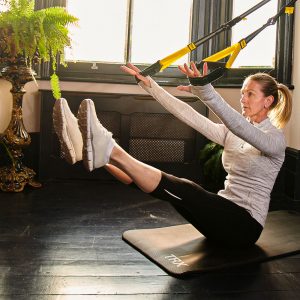 Of all the fitness products covered on this list, the TRX Home2 System is the cheapest. This is so because it doesn't require any specialized gym equipment (though it would help if you had access to these). Rather, all it needs is your body weight and a strong (steady) beam or anchor. As a result, it is literally an easy-to-use suspension trainer that fits right into any home gym routine.
Before you lambast and underestimate this gym training package for its minimalistic looks, consider that the TRX Home2 System straps are advertised as capable of holding up to 700lbs and can be adjusted to vary their length. As a result, it can work with many anchors to unlock a variety of movements.
The TRX Home2 System doesn't look as sophisticated as some of the smart gym equipment we have looked at so far, but it is cheaper than they are. Its affordability hasn't stopped the brand from making it even cheaper with their special offers. Among these offers are the Military and First Responders Discount Program (which shaves 20% off TRX goods for the individuals mentioned above) and the 20% student discount.
The space-saving approach to physical fitness and relative affordability makes TRX one of the market's best home gym equipment brands.
4. Hydrow Rower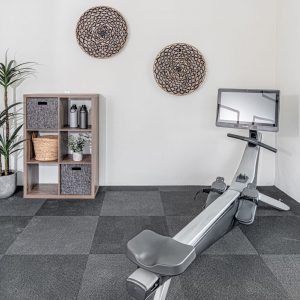 Beyond flexibility exercises and visible muscle toning, cardio should be a fixture in all fitness programs. In fact, an argument should be made that cardio is most important to human health than any other aspect of fitness plans. Many people satisfy these cardio needs by running, jogging, or cycling. However, suppose you have no time for these outdoor activities or are not fans of treadmills/stationary exercise bikes. In that case, you should try out indoor rowing.
Hydrow Rowing doesn't just offer an indoor rowing experience for cardio, though. Their equipment also facilitates complete body strength training at the same time. This isn't surprising considering that Rowing has been indicated as involving more muscle engagement than cycling and running. It's not all paper effectiveness in the case of Hydrow Rower; they have been featured by Men's Health, Vogue, GQ, and Entrepreneur, among others.
These features have come for a brand as young as Hydrow Rower, which is a testament to its reputation and reach. Founded in 2017 By Bruce Smith, Hydrow Rowers currently come in various types of packages. These packages are the Hydrow + Mat Package, Hydrow Starter Package, and Hydrow Pro Package.
You're probably thinking that these pieces of equipment require some getting used to, and you may be right. The company has provided recorded and live videos to this effect. The videos are made by Professional rowers and should serve as motivation if you need it. Consider reading our reviews of Hydrow Rower.
5. Onnit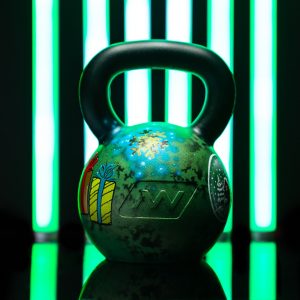 Aubrey Marcus represented the population of fitness enthusiasts constantly looking to take things to the next level. These people are not necessarily the biggest, but they are always looking for innovative workout routines that effectively target even more muscles. The solution for this innovative founder came in the form of Onnit Kettlebells in 2010, but the brand is more than that today. They are currently fitness industry leaders, producing apparel, supplements, and dietary options to go with their unique kettlebells.
Onnit Kettlebells have chip-resistant coat finishing and are available with different faces on them. This brand's specific Kettlebell collections include the Onnit Primal Kettlebell Collection and the Onnit Legend Bell collection. Where the former sports chimpanzee and other primate faces, the latter pays homage to famous Star Wars characters.
The kettlebells are available in different sizes and weights. There is also no problem for beginners using kettlebells; the bells are suitable for professionals or novices. The brand provides tutorials for people looking to enjoy maximum functionality from their investments. So far so good, their reviews indicate that customers are really loving these kettlebells. In fact, in 2020, the brand made it to the Inc 500 list. This list represents the crème de la crème of private companies in America. Read our unbiased reviews of Onnit.
6. The Mirror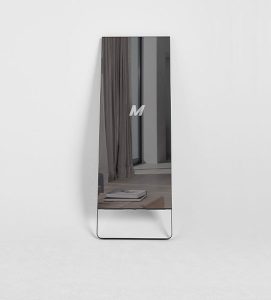 Most women feel pumped full of hormones or on a craving-induced food binge when pregnant. Not Brynn Putnam, though. She was thinking up, pitching, and starting a brand with a mini her within herself. Now, she has two kids and has sold her $500 million startup to Lululemon.
The Mirror, as it is cryptically named, is a smart mirror that is used by stay-at-home fitness enthusiasts to watch workouts and fitness classes while working out themselves. We can see why these caught up so fast; it's like taking workout DVDs and shows of old, then scaling them to reflect modern 21st-century technology.
The Mirror was expensive, and a monthly subscription was needed to access the workout content. Still, it moved fast regardless because who doesn't like convenient motivation and guidance while they get fit. The popularity of watching yourself workout while watching others work caught on real fast, considering the product's sales since its release.
In its simplest form, the Mirror is a smart training, personalized fitness plan-creating machine that boosts confidence and facilitates the achievement of body goals. If your workouts require extra accessories, this solid contender for the best home gym brand has you covered.
7. Tonal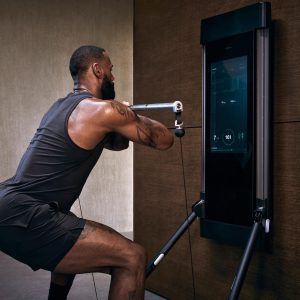 The first face you'd come across on the Tonal website is that of Serene Williams, one of the most dominant sports stars of the modern era. Her fame and success have transcended her gender, outgrown her sport, and even led to an Oscar-winning movie (King Richard). So to see her being associated with the brand lends a certain level of credence to the fitness claims they make.
The second thing you notice is the lack of standard weight equipment. Tonal doesn't deal with run-of-the-mill barbells, dumbbells, and other such weights in its strength training. Instead, the brand makes use of its innovative and adaptable digital weight system. In terms of convenience, this means you can alter the weight resistance without having to move conventional weights (or any sort of weights) around.
In its totality, the Tonal system is ultra-modern with a flat-screen display for its management (and access to music) and adjustable supports that help incorporate a variety of movements to target multiple areas of the body. The founder of Tonal, Aly Orady, has struggled with way and beaten the odds. This brand simply represents the solution he settled on for success. Today, his digital weight solution is one of the best brands for home gym equipment. It has helped lots more people manage their weight and build their strength indoors using a tech-smart, space-saving setup.
8. Concept2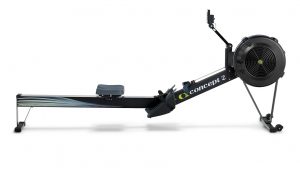 You might be familiar with Concept2 Rowing and ski machines as they are pretty popular in most gyms. The company was founded by Dick and Pete Dreissigacker in 1976. They were both Olympic rowers and started up the brand based on the idea of rowing outside. Rowing has many health benefits, however, not everyone is striving to do it outdoors, hence why they thought about bringing it indoors and making it more attainable for people. So why is this machinery one of the best home gym equipment brands?
For one, it is their commitment to this craft. Dick and Pete came out with the Concept2 Indoor Rower first back in 1981. While there are multiple other brands now providing the same equipment, Concept2 is an OG in the fitness world. Many years later, the brand produced multiple different machines to help with your fitness goals. One of these is the famous RowErg machine.
The Concept2 RowErg machine possesses impressive qualities. You get to enjoy the benefits of indoor rowing within your home at an affordable price. Rowing as a sport and exercise has been indicated as capable of facilitating full-body workouts. Still, with the Concept2 Rowerg Rower, you can take your indoor workout to the next level.
Using the Performance Monitor, you get to track your stats to determine progress and improvements. Both these metrics can then be scaled up by altering the resistance as you grow stronger. There's also the option of linking the rower with any of the several compatible training apps.
9. NordicTrack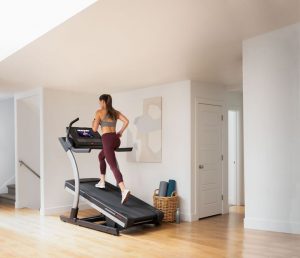 If you want an idea of just how successful NordicTrack has been, take a look at the list number of years they have been in the fitness business; 46 years, if you don't mind. They supplied everything from strength equipment to cardio workout machines during this time. They even have an app that is compatible with their equipment and others in the fitness industry as well. This range of products has earned them features in Forbes, Healthline, USA Today, etc.
NordicTrack was founded by Edward and Florence Pauls, but even they couldn't have foreseen the impact that they have so far had on people's lives and health. Among the products to have facilitated this impact are Treadmills, Stationary cycles, Ellipticals, Rowers, etc.
The most popular of its Ellipticals (the SpaceSaver SE7i) has an adjustable range of motion, incline options, a backlit display, and multiple resistance levels. Similarly, the best-selling treadmill (the Commercial 1750) also has an incline option to go with its screen. As is expected of such a big brand, there are more elliptical and treadmill models beyond this. The sheer number of options and other available fitness products makes NordicTrack one of the best brands for home gym equipment.
10. Force USA G20 All-In-One Trainer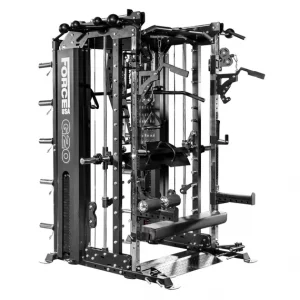 Force USA has been praised for its customer care services and cost friendliness, but the reputation of its products is what makes them one of the best home gym brands. Their equipment is impressive but equally as impressive is the brand's understanding that the best isn't always affordable for all. To make things fairer, they offer customers the chance to spread their payment over 10 months without any interest.
If you are still looking for reasons to purchase gym equipment from Force USA, their years in business (22) is a good place to start. Such longevity indicates customer trust and consistent brand quality. Another is their free shipping and relatively cheaper installation and servicing. Finally, the accompanying customer care service would offset whatever extra costs you may have to shell out for quality gym equipment from Force USA.
If those don't convince you, there are also warranty and 30-day return policies offered on all products. While the length of the warranty varies with the particular piece of equipment, the return policies are all the same length but require the equipment to be in original packaging and in perfect condition.
Home gym equipment brands: Editor's Verdict
Some articles online try to rank brands. However, it isn't rare to see brands and companies specialize in certain products in an industry as vast as the fitness industry. As such, many of the above have particular flagship products; for some, it's the treadmill; for some, it's a rack, and for others, it's some piece of innovative high-tech fitness solution.
The summary is that all of the brands and products on this list are effective. They have features, sales, and industry longevity to prove their quality. So, instead of looking at this as a brand ranking, see it as more of a guide to getting whatever fitness equipment you need. We are happy to have done the research for you. Ciao!
Are you in need of fitness apparel? Read our review of famous brands such as Buffbunny, 15 Brands Like Gymshark, and Beyond Yoga.