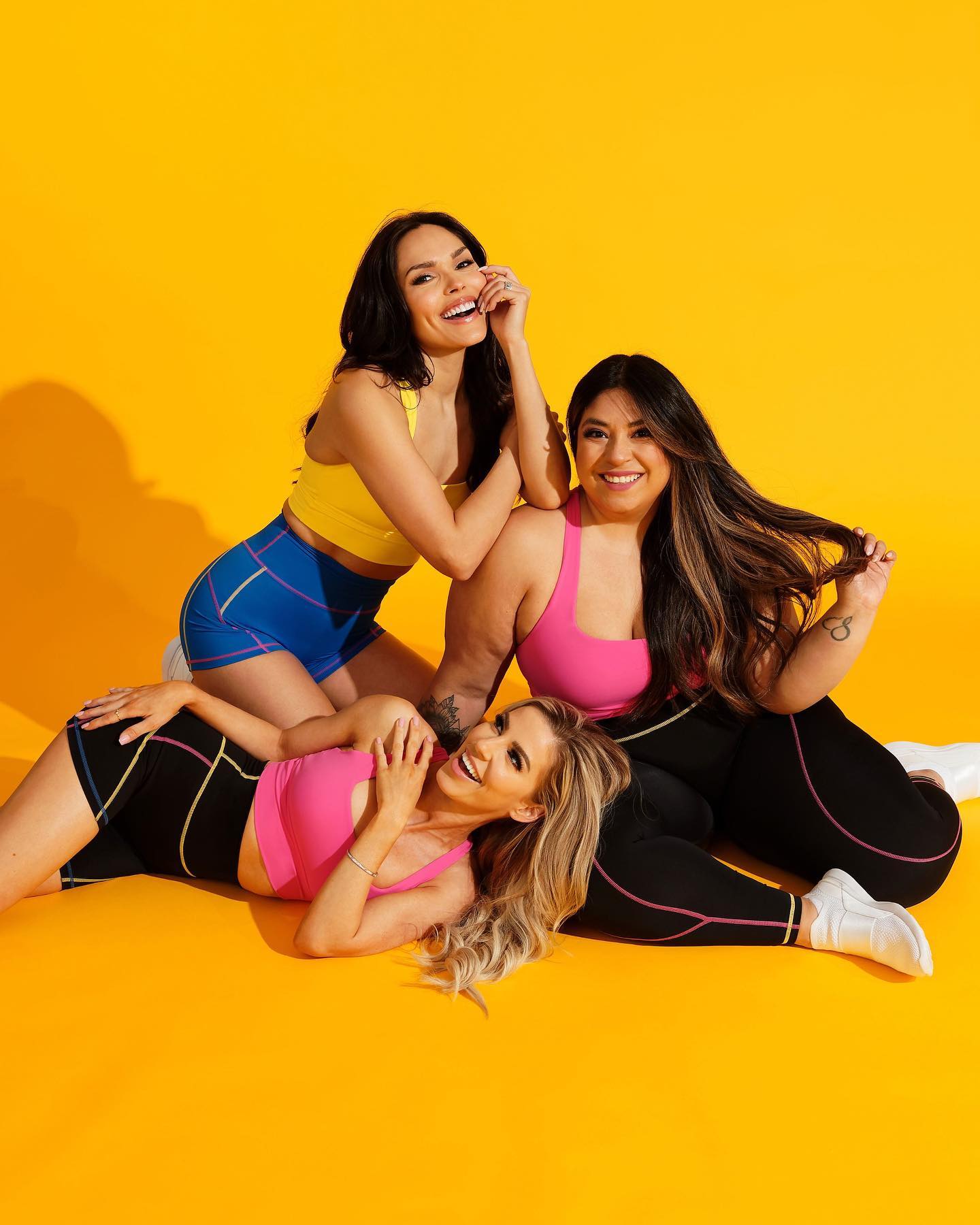 If you've been looking for fitness apparel, it's likely you've come across Buffbunny. Probably because it's talked about often, but also because it's a passion project from the infamous YouTube star Heidi Somers. In this Buffbunny review, we plan to go over some of the most common clothing items in their collection, as well as look into their policies, locations, active promotions, and discounts plus answer some faqs. If that's something that interests you, keep reading and discover more about Buffbunny!
About Buffbunny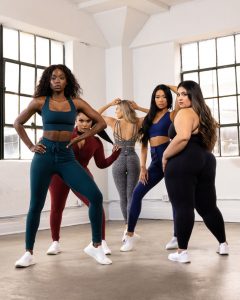 Three words: fashion, passion, and fitness; that pretty much sums up all Buffbunny is about. Back in 2016, fitness influencer, Heidi Somers was disappointed with the kind of fitness apparel that was on the market. From a lack of proper fit to the lack of women-owned activewear brands, she saw this as an opportunity to change that.
During the same year, Heidi created Buffbunny in San Antonio, Texas as a women-owned fitness apparel brand made by women for women. The brand aimed to be as diverse and inclusive as possible. For every piece they created they had every woman and every body size in mind.
One of the things that make the brand even more appreciated in the market is that Heidi went out of her way to get fashion enthusiasts like her, graphic designers, and many more creatives to produce collections that are not only comfortable but stylish and diverse. They wanted to capture designs from all walks of life and represent different backgrounds in their collections.
Their products are made with style, comfort, and performance in mind, but that's not all. They also handpick their fabrics and customize colors, prints, and notions like zippers and buttons. They use high-end fabrics and work with established fair trade manufacturers from China, Turkey, and Vietnam.
More about Buffbunny
What's more, their brand emphasizes zero waste hence using fabric leftovers to make accessories like headbands and scrunchies. Additionally, they also often donate defective samples to women's shelters and the Art Institute.
With her love for fashion and her passion for fitness, Heidi made every piece as functional as possible for different body types. This passion soon saw her business grow from three employees stationed in a 2,000 square-foot warehouse to a 60,000 warehouse in Houston Texas in just 6 months.
From her first leggings collection, she now also offers high-impact bras, breathable tanks, trendy bike shorts, booty enhancing leggings, and many more clothing options launched every four to eight weeks.
Its products were featured in online magazines such as USA Today, Odyssey, and many more.
Keep on reading this Buffbunny Review to find out more.
Pros
A wide variety of products: swimwear, activewear, and accessories.
High end fabrics and a range of features on each item.
All inclusive sizing
Worldwide shipping
Ethical, fair trade practices
Sustainable practices: use of recyclable materials.
Cons
Shipping dates aren't accurate.
No exchanges and short return dates for international orders.
Poor customer service.
Buffbunny Collection Review
The Buffbunny Collection features activewear like leggings, shorts, sports bras, swimwear, hoodies, coats, and accessories like Buffbunny resistance bands, handbags, and hats. Let's review their best sellers right below.
Buffbunny Leggings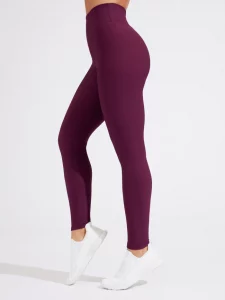 The pioneer products for this brand have been and continue to be the Buffbunny leggings. Not only are they versatile for use at the gym, but you can also use wear them while hiking, running errands, or even as an everyday pair. The brand provides countless types of leggings by design and color and each legging is well manufactured with the intent to offer comfort, performance, and of course style.
They have two distinct types of leggings: Material Girl Ribbed Leggings and legacy leggings. Other varieties include Rebel, Amor, Meta, Siren, Loch Ness, Luna, Evolve, Journey, Lit Laser Cut, Hybrid, Rosa Pocket, Impact, and many more. As you may or may not know the leggings aren't that different from each other besides the designs, color options, and added features.
For example, the Rosa Pocket has two side pockets where you can place your variables while the hybrid offers a seamless elastic and edged waistband to help with resistance during high-intensity workouts. Therefore, look into the product description under each legging to know what they offer.
Most of the leggings are manufactured from a blend of nylon, lycra, and spandex to help get a snug fit and stretch, but what's essential is that the texture is buttery-soft to touch so you don't feel iky or itchy during or after a workout.
Examples of features you're also likely to find in these leggings besides pockets include butterfly seams at the back to attenuate your curves, seamless hems for flexibility, V-shaped booty seams, and uniform fabric to ensure the leggings are cellulite-friendly.
Buffbunny Legacy Shorts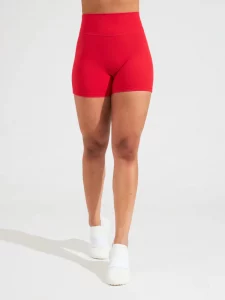 Other best-selling products are the Buffbunny legacy shorts also known as biker shorts. They're made of similar fabric as the leggings: nylon and spandex.
As for their designs, the shorts have a butterfly seam detail at the back waistband to help define your glutes further. They also have a front rise seam for a smoother appearance and a smooth second-skin pattern that's flattering and cellulite-friendly as well.
Buffbunny Sports Bras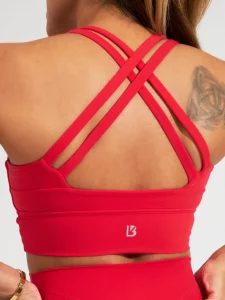 You can't go for leggings and shorts without bras. Buffbunny sports bras are also a favorite of the collection. There are over 10 variants to choose from all of which feature different designs and features to help you get the best pick.
To touch on a few of the options available, there's the Rosa sports bra made with high-performance Elysium fabric that's soft to touch and offers a really good stretch. It has a scoop neck design to offer a better uplifting design, a criss-cross strap for added resistance and style at the back, and a seamless bottom band.
The Meta sports bra is equally great but it's manufactured with nylon and lycra and offers just medium support. Its best features include adjustable back ties, high coverage neckline, and a beautiful cutout at the back.
I'd you're looking for a high support level Amor that has functional lacing detail at the front for added support, the Monarch sports bra, and many more. Be sure to check out their current location to get the best products at your time of purchase.
Lastly, they offer a variety of colors plain and blended plus additional features like racerback, meshwork, and sweat-wicking abilities.
Buffbunny Joggers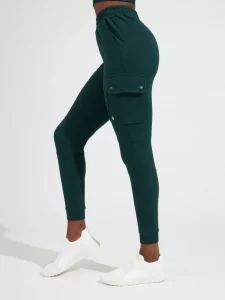 Think of joggers as a comfortable fit for leggings. They're like sweatpants made from cotton and spandex or loop yarn that feels like a cozy, stretchy fleece. They're extremely versatile for use at home, during a hike, or just as everyday wear as you run your errands.
The joggers feature great styles and designs such as drawcords at the inner waistband so you can adjust the fit at the waist, elasticated cuffed ankles back and side pockets, zip-up pockets, snap closures, high waist, loose tapered leg silhouette, and many more features.
In terms of colors, there is also a variety of colors on sale including marble effect color designs.
Buffbunny Dresses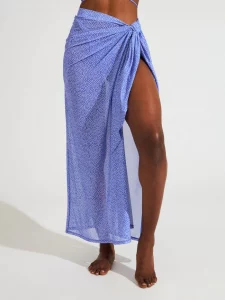 Last but not least, the Buffbunny collection also offers dresses. Well, not the dresses you'd wear alone, the dresses are wrap skirts, sarongs, cellular skorts, and coverups. These dresses are meant to accessorize your swimwear and they come in different colors like lavender, brown, black, white, green, ivory, and many more colors.
The cover-ups and sarongs are manufactured from polyester and spandex mesh, the wrap skirts are made from modal, polyester, and spandex, and the cellular skorts are made from jersey mesh. The dresses come in different lengths to allow you to adjust and style the clothing like a dress or skirt.
Buffbunny Sizing
To make it much easier to shop online, there's a Buffbunny sizing chart in USA measurements to help you base your decisions. The chart is for bottoms, tops, and bras.
Sizes included in the chart for bottoms range from Extra Extra Small (XXS/00) which is 24 to 26-inch waist and 33 to 35-inch hips to Extra Extra Extra Large (XXXL/18 – 20) which is 39 to 41-inch waist and 50 to 52-inch hips.
As for the tops, the range is XXS for 30 to 32-inch bust to XXXL for 46 to 48-inch bust. Lastly, the sports bras have a table from cup A to D and widths of 28 to 44 inches. Buffbunny is among the best brands like Gymshark.
Buffbunny Review from Customers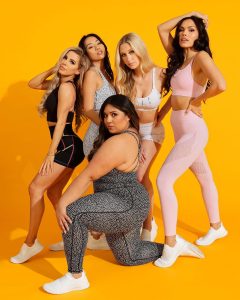 Our Buffbunny review wouldn't be complete without customer reviews. The brand has an average rating of 4.2 out of 5 stars. The high customer rating is mainly contributed by their quality of clothing, price competitiveness, and brand popularity. Seeing as the Buffbunny Collection is made in the USA, it's cruelty-free, and also free trade, this has also highly boosted its acceptance rate in the market.
Here are some of the positive reviews Buffbunny has got:
"The quality of all my buffbunny pieces is fantastic! They are cute and trendy but also have some amazing staples. I feel super confident in all my pieces and am always impressed with the diversity of sizing and new products launching! Would recommend it to friends!"
"These are officially my favorite leggings! I wear them to the gym, around the house, literally everywhere. They are so comfy, stretchy, and flattering. They stay up and hug all the right places, they haven't worn out at all, no pilling, and I wash them at least twice a week. I have multiple lulu lemons and these are better, especially for the price. Plus there's no front seam, these are just perfect. BUY THEM NOW!"
Popular Alternatives to Buffbunny
Further customer reviews
On the other hand, certain factors have also lowered the rating of the brand on TrustPilot, precisely their customer service, and shipping. Many customers have complained that it takes quite a lot of time to ship their items. On top of that, there's no route protection which should be an available option to protect items in transit. Here are some of those reviews:
"I will never again order from them, and here is why. I ordered items 3 weeks ago and paid for shipping because there is no other option. It supposedly shipped the same day, but the tracking has been stuck in the same spot for 3 weeks now. I tried emailing customer service and never got a response. Afterpay refuses to help me with this matter as well. The least BuffBunny can do is say someone will get back to us if they're THAT busy. Save yourself the headache and buy from anywhere else!"
"Horrible service. My item is stuck in transit and buffbunny refuses to refund because their FAQs say that the "Route protection" needed to be purchased to insure a lost package. (It wasn't even an option to purchase at checkout) What a joke. I'm out $$$ and I don't even have the item. Will NEVER purchase or promote their brand again. Customer service is a joke too. The only option is email and even at that, they don't respond."
Nonetheless, despite these two issues, the brand appears to be doing well.
Sign Up for Buffbunny
If you don't have an account, you can easily create one by registering. You'll need to include your first and last name, email address, and password. Signing up to their subscribers' list ensures you get beforehand news on the brand, any new arrivals, offers, and discounts, plus much more.
Where to Buy Buffbunny
The first place you can purchase any Buffbunny products is from their website Buffbunny.com. you could also purchase via their social media stores such as Instagram and Facebook.
Buffbunny Shipping and Return Policy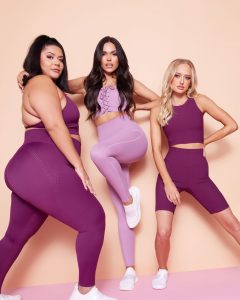 Shipping
Buffbunny has a rather short and precise shipping and returns policy. First, they ship both locally and internationally. All international orders can either be shipped in the standard method where the item arrives within 10 to 20 business days or express which takes between 1 to 3 business days depending on the weight of the item and distance or destination.
For domestic orders, your order may be shipped via UPS or USPS. Small orders of less than a pound cost $5.95, large orders of more than a pound cost $125, and all orders above the threshold of $125 ($175 during Black Friday) are eligible for free shipping.
With shipping, the brand also offers Route package protection which is a premium service offered at checkout that protects your order from loss, theft, or damage in transit. Moreover, the protection policy also covers broken or damaged goods upon arrival at the destination; which means you can file a shipping concern with Route and get reimbursement or replacement.
Note that if you don't select the protection package at checkout, your item will not be covered in case something goes wrong.
Return Policy
As for their return policy, you have up to 30 days from the date of purchase to return an item you didn't like. The brand allows for returns and exchanges on clothing and accessories but you'd have to return them with their original packaging, hygienic liners for the swimwear, tags, and removable pads on the bras; without these, they can't accept your return.
Unfortunately, not all clothing can be returned, regardless if you meet the requirements above. These clothing items include thongs, glute bands, hair accessories, and non-slip socks. Also, if you purchased an item on sale, on discount, or as a final sale product, you can't return that item either.
They allow for international returns not exchanges but only within 14 days from the date or delivery.
To initiate your returns, you can go to their website and under returns and exchanges, add in your email address and shipping location and start the process. For international returns, you'll input your email address used for the original purchase, and once the portal opens you have to follow the prompts on their website.
Once your returns and exchanges are received at their warehouse, it goes through a process that can take up to 10 business days, then they initiate the exchange for domestic orders or refunds. Their refunds will take 5 to 7 business days to reflect in your account; if not, you'll have to contact your bank or card issuer.
Buffbunny Promotions & Discounts
Buffbunny has sales, offers, discounts, and all sorts of promotions throughout the year. As per the time of writing this article, they have Buffbunny gift cards valued at $25, $50, $100, and $200. You can use these to shop later when prices are low.
They also have the Buffbunny discount code that allows students to shop at reduced prices all year round. Lastly, you get a 10% discount code when you sign up for their newsletter.
Contact Buffbunny
If you'd like to contact Buffbunny, you can email them at customerservice@buffbunny.com or you can use the contact form on their website.
Buffbunny Review: Editors' Verdict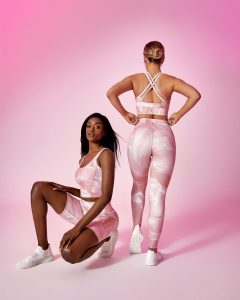 To sum up the Buffbunny review, we can say that overall the brand is amazing. They are inclusive in all ways; for example, sizing stretches from XXS to XXXL, their designs are flattering for all body shapes, and they offer a variety of colors,  color mixes, and prints to cater to many if not all customers.
In addition to their stylish, comfortable, and performance-ready activewear, they further offer swimwear, joggers, dresses, and accessories like hats, handbags, the well-known Buffbunny teddy coat, and gym items like glute bands.
Fortunately or unfortunately, there are two sides to a coin and while this brand is women-owned, empowering, and offers great products, they still have some things to work on like their customer service and shipping issues.
All in all, it is a worthwhile brand to invest in.
Are you looking for more fashion and apparel brands? Consider reading our reviews of Beyond Yoga, Born Primitive, Gymshark, and Curateur. 
Buffbunny FAQ
Is Buffbunny True to Size?
The clothes from the Buffbunny Collection are generally true to size thanks to the spandex fabric that allows for stretch and a greater fit. What's more, all product pages have detailed size descriptions to help you pick the best fit.
Where is Buffbunny Located?
The brand was originally founded in San Antonio, Texas but moved to its new base in Houston, Stafford Texas.
Is Buffbunny Ethical?
Yes, Buffbunny supports ethical practices.
Is Buffbunny Good Quality?
Yes, Buffbunny only works with high-quality manufacturers and high-end fabrics from Vietnam, Turkey, and China.
Who is the Owner of Buffbunny?
Buffbunny is owned by a famous Youtuber and influencer called Heidi Somers.