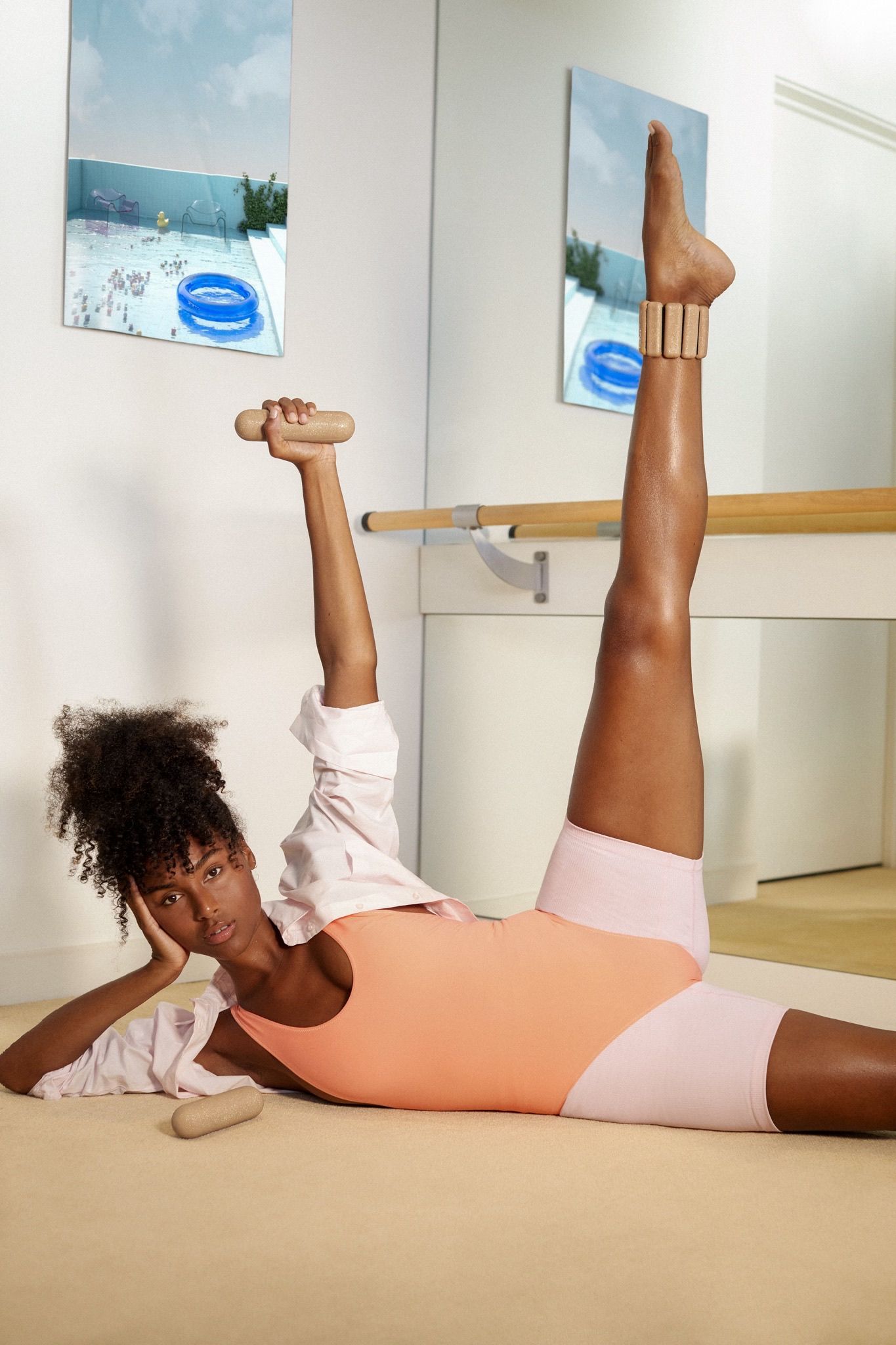 One effective tip of exercising is pushing yourself to the limits during workouts. Bala Bangles have recently become a hit in the workout industry as people look for do-it-your exercise gear. Whether you have been hitting the gym or going for studio classes, a time may come when you need do-it-yourself exercise equipment. Yoga mats and resistance bands are often sufficient, not very inspiring. This Bala Bangles review will give you a low down on this brand, its weights, shipping policy, return policy, customer reviews, and more to help you determine if the company and its products are worthwhile.
About Bala Bangles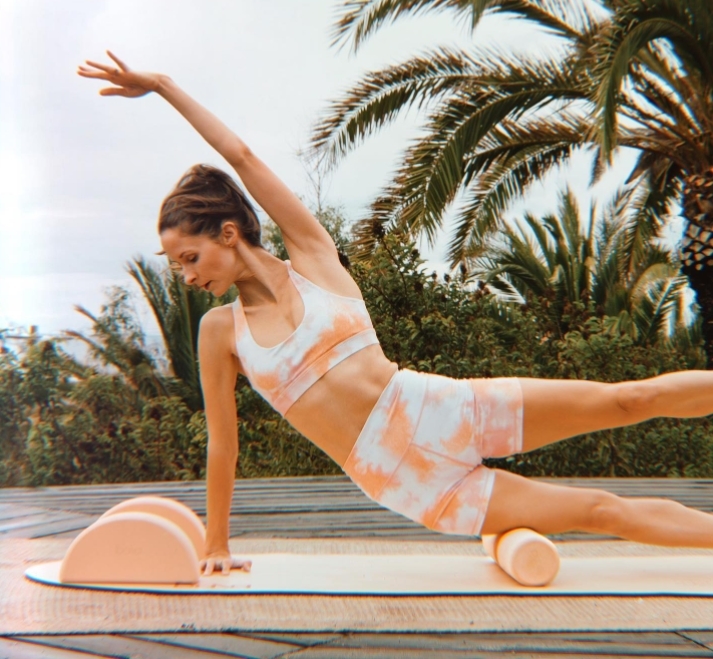 Bala Bangles is an online company that focuses on selling exercise-equipment bangles for individuals in quest of perfect workout gear. The company's founders, Max Kislevitz and Natalie Holloway understood this fact after realizing that fulfilling the needs of workout routines could be more challenging than people thought.
It all began during the couple's trip to Indonesia, where they opted to take a yoga class. The couple thought acquiring ankle and wrist weights would complete their workout sessions. However, Max and Natalie realized that the ankles and wrist weights featured outdated designs that made exercising more frustrating than a thrilling experience.
The duo made their mind to revolutionize the workout industry with something new. The couple incorporated a modernized touch with the old designs to craft new products that would become a darling to work out fanatics.
The idea saw the duo establishing the Bala brand right in the heart of Los Angeles in 2018. Their first step was raising a kick-starter to create a buzz within the startup's immediate community.
Bala Bangles Overview
The founders had a golden opportunity of pitching their startup idea in the popular Shark Tank television show in the spring of 2020. The episode dubbed Bala Bangles Shark Tank had a great significance in the company's growth.
Bala Bangles has more than 100k Instagram followers, and reputable media publications have featured the brand, including BuzzFeed, Cosmopolitan, Variety, and PopSugar. Bala is becoming more popular by the day for its top-notch workout accessories; the brand also launched new exercise gear, bodysuits, and other equipment.
The company is well-known for its chic wearable weights that take workouts a notch higher. The brand designs stylish, fashionable, and functional fitness weights and accessories to complete your daily workout sessions.
The brand inspires people and changes how individuals move during workouts by designing accessories that offer a perfect experience. At Bala, customers have a great opportunity to interact with genuine and highly innovative products.
Pros
Stylish, fashionable, and aesthetically pleasing equipment including power rings, ankle and wrist weights
Free consultation
Customers from the United States enjoy free shipping within the country
Easy to use site
QuadPay is available as an alternative payment method
The company provides free workout videos on their website
Cons
Products are pricey but worth every dime
They don't accept returns and exchanges from international customers
No phone support
Bala Products Review
The dynamic fashion industry makes it necessary for work out and other sporting equipment to undergo innovative changes. Gone are the days when people wore boring workout gear because there were no alternatives. Bala strives to keep up with the shifting trends by providing an extensive selection of sports gear and accessories to suit your workout needs.
The brand is popular for trendy modern design weights crafted to enrich your workout sessions with more grace than stress. Bala offers a perfect match for your needs, from bangles to power rings. This Bala Bangles review examines some of the brand's top-selling products.
Bala Bangles Weights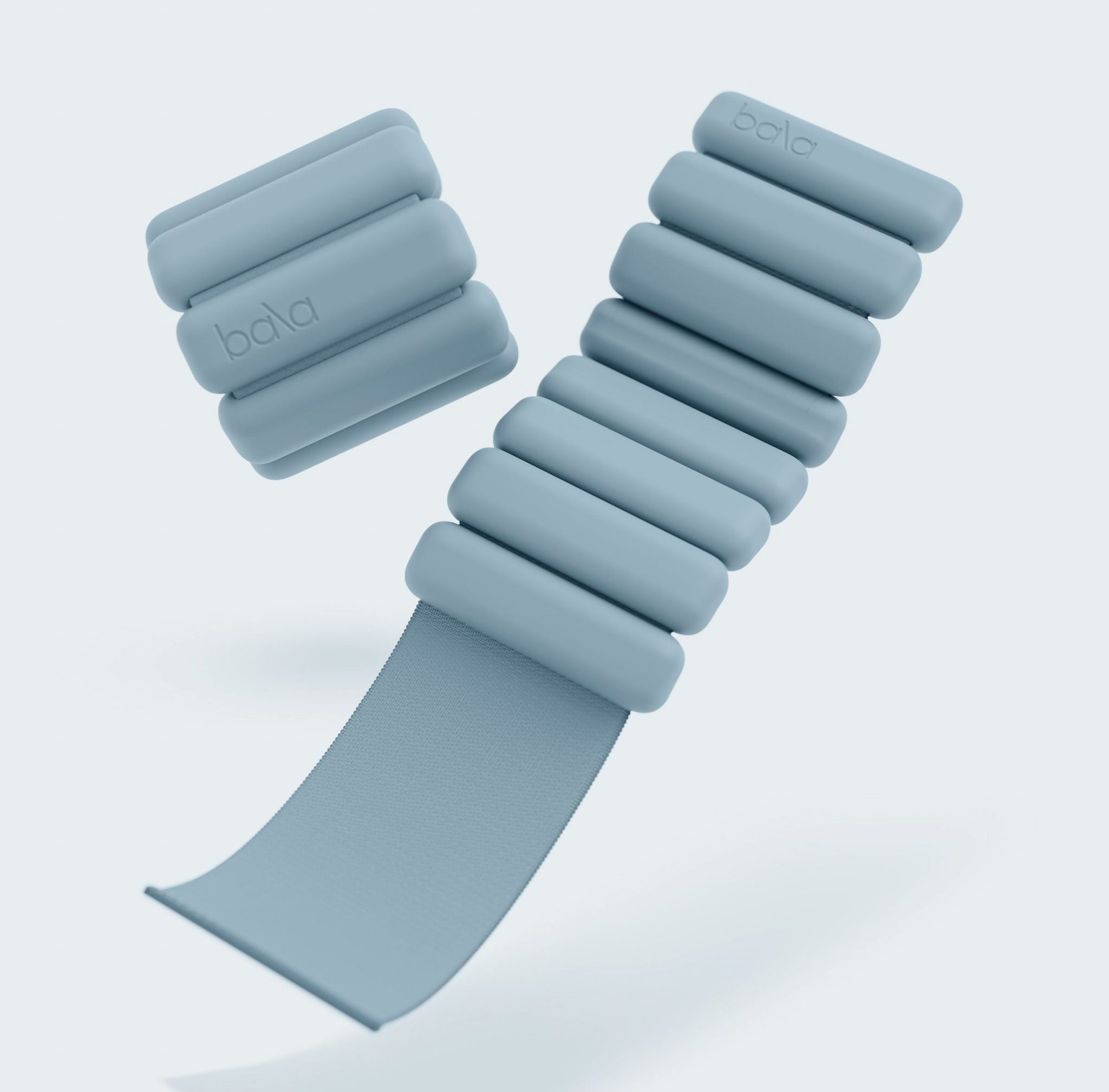 Designed to make your workout sessions more graceful and less strenuous, Bala Bangles Weights provides a modern version of the 1980s wrist weights. The brand reignited the 1980s iconic emblematic gear vibe by giving it a crucial 21st century revamp, making it as trendy as ever.
These versatile weights add crucial resistance to your workout routines whether you need to work with them on hand, arm, or ankles for recreational, athletic, or domestic activities. You will walk with your gym everywhere, anywhere.
The bangles are crafted from high-quality stainless recycled steel that has been wrapped in baby-soft silicone to take your exercise session a notch higher. Thanks to the ultra-powerful Velcro, the bangles are completely adjustable, making them a custom fit for almost any user. They also feature hook and loop fasteners that enhance perfect fit anytime.
The bangles come in the dimensions of 13″ x 3″ x ½," and you can choose whether you want Bala Bangles 1 lb or Bala Weights 2 lbs. They also come in a nifty color-matched carrying case to complete your aesthetic needs if you would like to carry it around.
These weights are available in different colors, including green, blue, yellow, purple, black, and pink. The hands-free training accessory is available in Bala Bangles, with prices beginning at $55 per set.
Bala Beam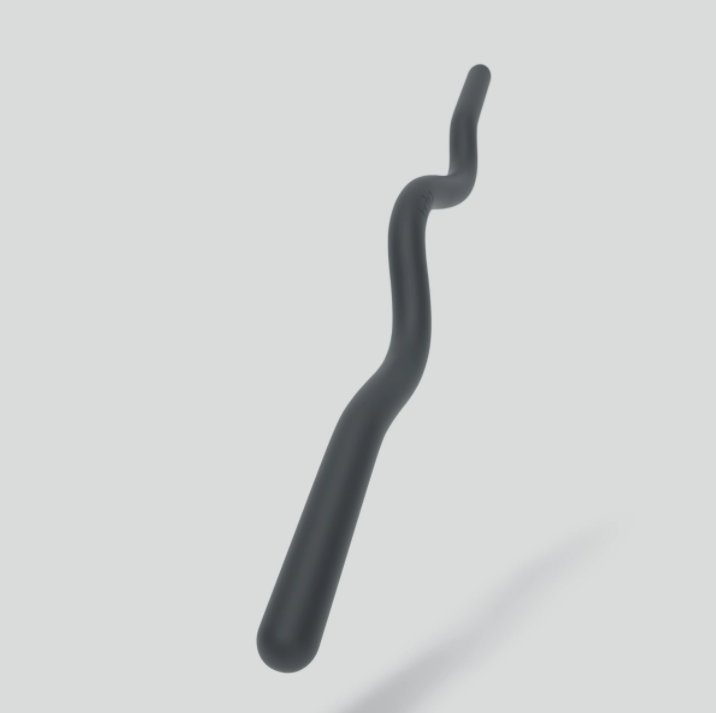 In addition to enriching your home gym set-up, the Bala Beam is an aesthetically pleasing 15-pound minimalist bar-shaped weight crafted to strengthen your workout sessions. This three-foot beam is designed for various activities, including curling, pressing, squatting, rowing, and lunging, doubling as a crucial chic home accessory.
The beam is made using top-of-class fitness materials, including recycled steel wrapped in baby-soft silicone to make your training as seamless as possible. Bala Beam measures 36" x 2 ¼" x 4 ½", and it comes in three versatile colors: sand, blush, and charcoal. For this reason, it's such a crucial additive to your home gym, as it sets you into a perfect workout before you know it.
Do you usually sweat a lot during strength workout sessions, and you're looking for equipment with a good grip? This beam is ideal for you; this equipment's silicone coating offers a perfect hold and consistently fast-drying material that doesn't callous with your skin.
One of the notable aspects of the beam is its versatility in completing your strength exercises. All you need to do is take the beam in your hands and lift it over your head. The next move is resting the divet at the upper back and neck's meeting point before gripping the beam's sides to create stability and set your squatting session on the go.
Bala Power Ring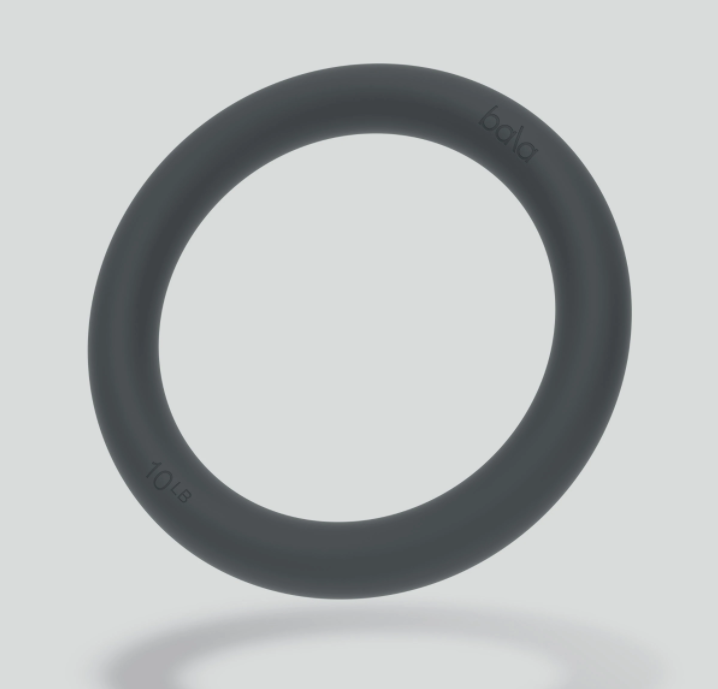 Has it ever occurred in your wildest imagination what may happen if you combine a kettlebell and a dumbbell? The answer is simple: You will get the Bala Power Ring, a weighted ring that draws inspiration from two distinct training session gear. You can use it for any routine workout in your home gym. Finally, it is time to revamp your home gym with more interesting training session gear.
The power ring is ideal for multiple exercises for endurance strengthening. This ergonomic ring improves the old standard and bulky rings that have become increasingly non-viable in the world characterized by rapid technological advancements. Bala took the initiative of ensuring that you have something that matches the 21st century technological needs characterized by efficiency and seamlessness.
Redefine your workout sessions by wearing this power ring as an ankle bracelet to perform donkey kicks or making it a center weight for Russian Twists. The ring weighs approximately 10 pounds and is crafted from heavy but quality stainless steel wrapped in baby-soft silicone for more rewarding experiences.
The 12" diameter and 1 ½" thickness also features an ergonomic and bulk-free design, making it portable and hassle-free to store, whether you choose to tuck it in your cabinet or treadmill for efficient retrieval. You have six shades of options to choose from, including black, orange, and purple.
Your squat chest press has never been this easy with the $85 Bala Power Ring. Begin your work out with a wide stance and toes pointed outwards. Proceed by pushing the ring from your chest outwards directly as you squat and pull your hands, holding the ring back to your chest as you stand. Repeat the process as many times as possible for a perfect exercise.
Bala Bangles Shine Bars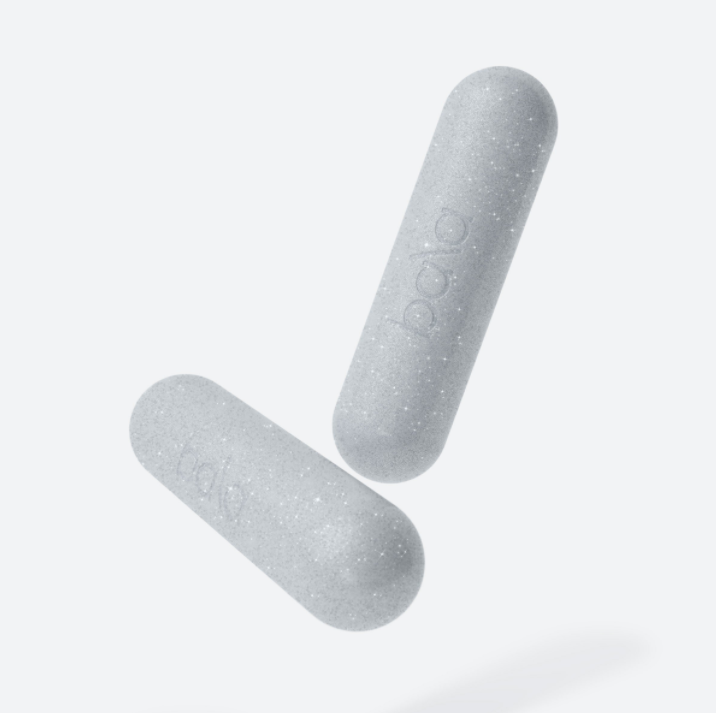 You have interacted with traditional design dumbbells if you ever went shopping for bars. The strange-looking bars resembling dog bones made you wonder whether you were shopping for workout bars or pups to treat your dog for Christmas. You kept wondering if there ever will be an alternative for you. Bala Bangles Shine Bars came with the perfect solution.
Bala Bangles Shine Bars are the perfect exercise equipment option for individuals searching for unique hand bar weights. Measuring 7" x 2 ⅛" x 2 ⅛" and weighing 3 pounds per bar, these pill-shaped bars allow you to sculpt most stylishly.
The most impressive aspect of these bars is the even weight distribution setting them apart from traditional dumbbells. They are crafted from top-of-class heavy stainless steel wrapped in baby-soft-silicone, enhancing comfort and maximum grip.
The bars are designed to match your color-diversity taste with various shades. They also come packed in a nifty black mesh case to ensure that you carry them in a hassle-free manner wherever you want to go. You are ready to start your sweaty sessions with the Bala Bangles Shiny Bars for $55.
More Shine Bars Overview
Want to use these bars in your workout session? Stand firm and hold them with an underhand grip at shoulder weight. Assume a fighting position with your feet and shoulder-width apart and shadowbox while bouncing on your toes. Throw controlled bunches towards an imaginary enemy in front of you while maintaining consistent body twists. Get boxy with the bars but avoid protecting your shoulders using floppy arms.
Home Gym Bala Essentials Kit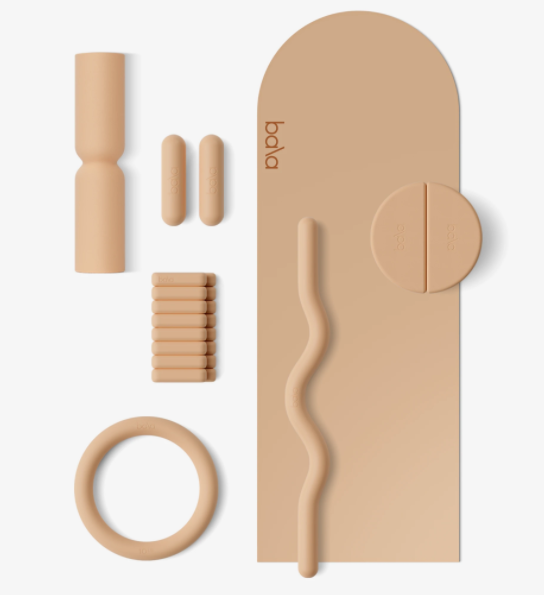 This kit is designed for workout fanatics who are undecided whether to go for bangles, the power ring, or bars. The Home Gym Bala Essentials Kit features a special Bala collection that ensures that you have everything in one pack. Customers get all of Bala's eight models in one hefty exercise equipment box.
This collection is not only versatile but also ensures that you walk out looking as trendy and stylish as ever. The set included 1x Bala Bangles, 1x Play Mat, 1x Bala Balance Blocks, and 1x Hourglass Roller set. You also get 1x Power Ring, 1x set of Bala Bars, and 1x Bala Beam. Each item maintains unique features, and you are set to open your kit box and choose the equipment you need for any given workout.
Your workout sessions are improved with the Bala Essentials Kit, which ensures that you meet your exercise goals. The items' unique weights spice up your pilates classes, yoga sessions, or home training.
Maintain your balance during pushups and lunges using the resistance bands and Bala Bangles sliders. The kit comes with a Fresh Gear Spray to ensure that the equipment keeps smelling fresh irrespective of your workout intensity and weather.
You can get your favorite Bala essentials kit in five different shades, including cream, purple, and black, and the cost of essential kits is $499.
Bala Bangles Reviews from Customers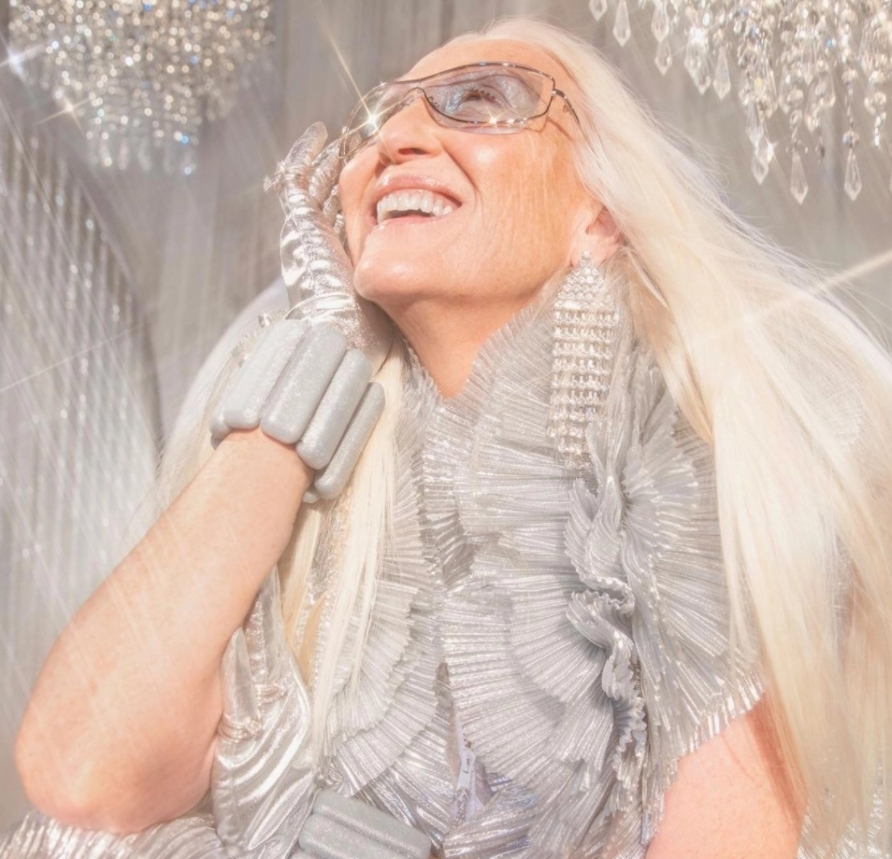 This Bala Bangles review established that the brand is highly rated based on customer feedback. Customers rated the company's products and services at 5/5 stars from 2,630+ reviews on Bala's website. Most clients reviewed the Bala weighted bracelets.
Many customers also praised the Bala Weighted Bangles for their resistance and endurance during workout sessions, while others were satisfied with the products being of high quality. One client said she was pleased with her sandbag ankle weights for their stability and leak-resistant features. Another customer said the bars were perfect and super secure.
Popular Alternatives to Bala Bangles
The company's good rating consistency was evident on Amazon, where customers gave it 4.6/5 stars from 1,170+ global reviews. More buyers said that they were happy to work with Bala products. Some customers also said they experienced an improvement in their overall physique after using Bala products.
This Bala Bangles review also came across a few client complaints. A couple of users said some products were expensive. Some international customers complained about not being able to return or exchange items.
 Sign Up for Bala Bangles
You can sign up for Bala Bangles by creating an account. Navigate the Bala sign-up page and follow the simple account creation process. You need to enter your first and last name, email address, and optional phone number and create a password.
Where to Buy Bala Bangles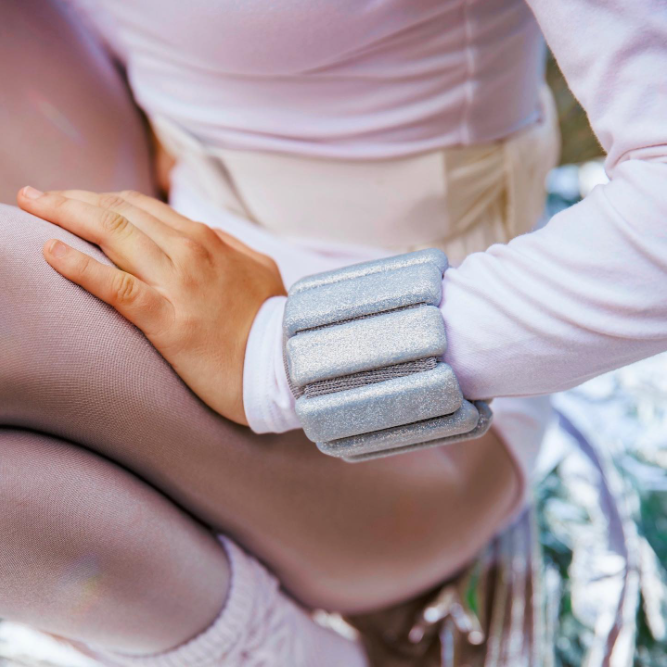 You can purchase your favorite workout gear from ShopBala.com. Another option is ordering the gear from Bala partners, including Amazon, Nordstrom, eBay, Urban Outfitters, Goop, Indigo, and Free People. Other Bala partners you can order the items from are Walmart and Anthropologie.
Bala Shipping and Return Policy
The company offers free shipping to all states in the United States except Alaska and Hawaii. Bala's shipping team processes all shipping requests between 1 and 3 business days.
Shipping is via FedEx Ground, and Bala does not offer expedited shipping. Your order will reach you between 2 and 7 business days.
The company accepts returns and exchanges, but you have to pay for all the shipping returns for refunds and exchanges. You must return items within 30 days after the company has shipped them.
Bala Promotions & Discounts
This Bala Bangles review established that the brand offers a Bala discount coupon program where customers can enjoy up to 17% off for every purchase. We discovered that the Bala discount code is out once in 6 days, and it helps shoppers to save money.
Contact Bala Bangles
For inquiries, you can contact the company through their email: [email protected]. You can also fill out the contact form found on their website.
Bala Bangles Review: Editors Verdict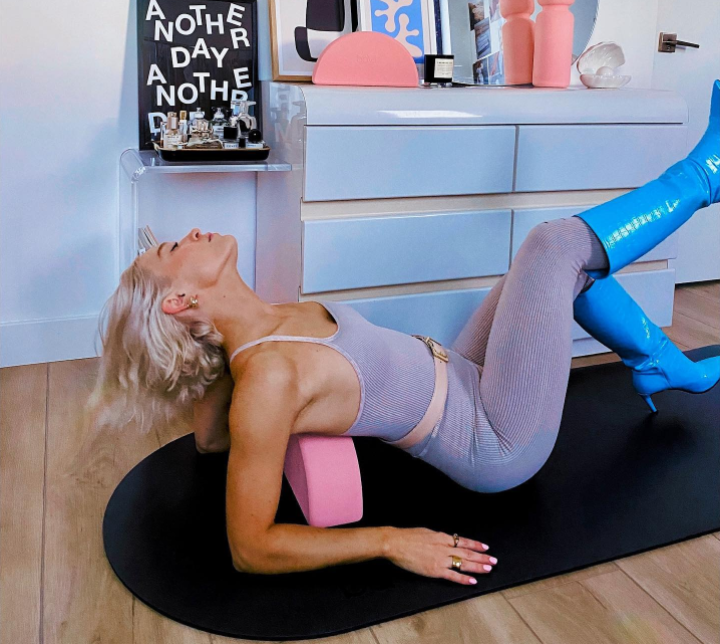 After reading this honest Bala Bangle review, you might be wondering: Do Bala bangles work? The answer is yes. Our review recommends the brand for individuals looking for effective and stylish workout gear. The sleek, seamless, and quality Bala Rainbow weights and other products that this company offers will undoubtedly take your workouts to a new level.
Bala incorporates a distinct style and taste that sets it apart from traditional training gear. The pretty gear can also improve your mood and make you long for those sweaty sessions that refresh your body and keep your going. Additionally, the company offers you crucial tutorials and other resources on using their gear, making it a perfect brand even for beginners.
Looking for more fitness brands? Check out our detailed reviews of  V Shred, Onnit Kettlebell, Cowboy, and P.Volve Workout.
Bala Bangles FAQ
What are Bala Bangles products made out of?
Bala products are made of stainless steel wrapped in baby-soft silicone.
Do Bala products contain latex?
No. Their products don't contain latex. But, they are manufactured in a facility that produces latex.
What weight/size do you recommend, and how do I wear them?
The 1lb may seem of little weight, but it is worth noting that Bala products are tailored to intensify challenging training sessions. This Bala Bangle review recommends a 1lb for active workout persons and 2lb weights for individuals in advanced stages.
Can I travel with my Bala products?
Yes, Bala products are portable. However, when you're traveling locally or internationally, it is advisable to exercise the best judgment to comply with TSA terms. Always check the luggage limit of your expected limit when flying to avoid problems with TSA.
Is Bala kid-friendly?
Kids love Bala products because they are soft, colorful, and fun for merry-making. However, this review recommends that you keep the products out of reach of children under 18 years.