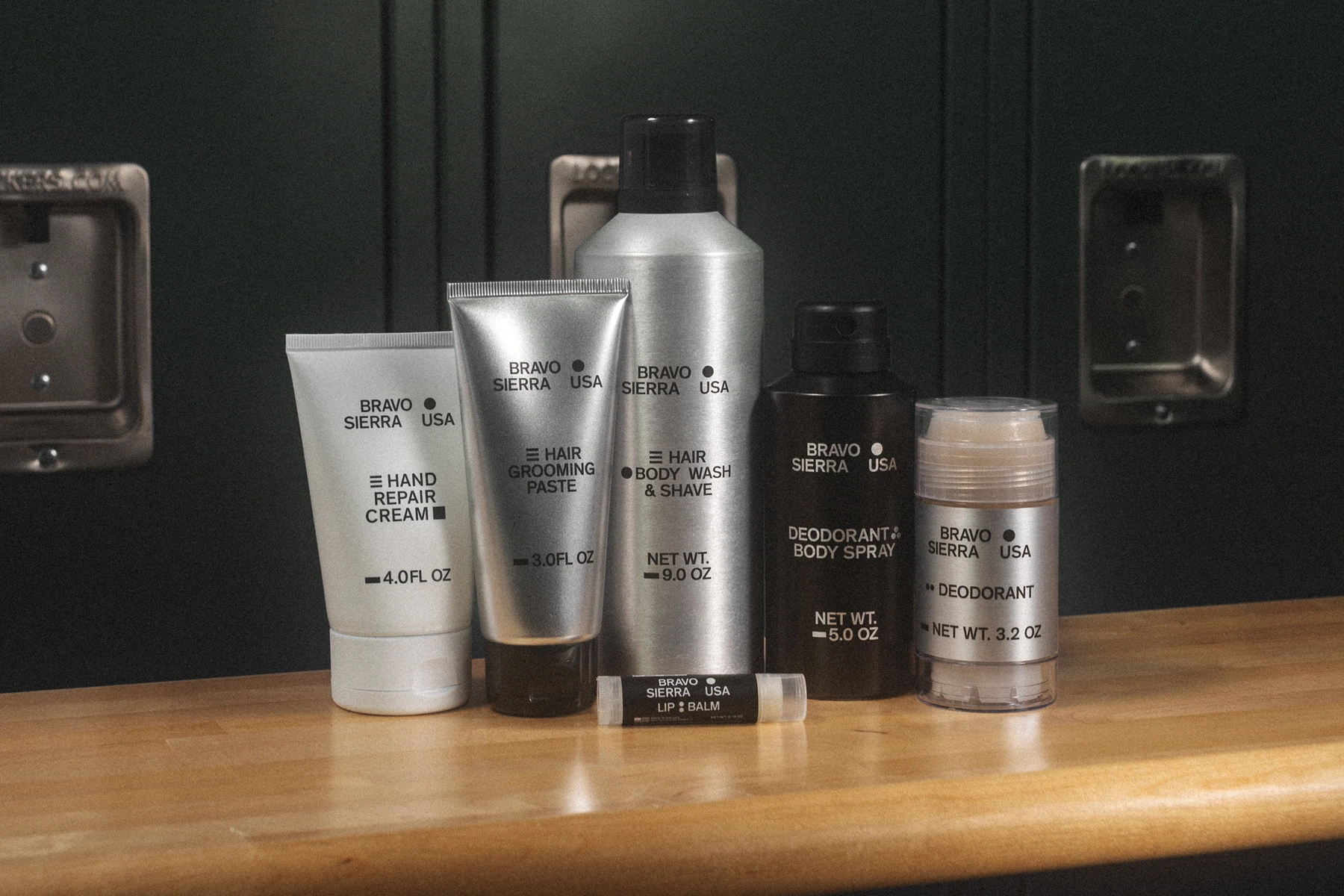 If you were ever unsure that utilitarian grooming was really a thing, then our Bravo Sierra reviews will more than reassure you that less can be more when it comes to personal hygiene.
Taking inspiration from the military way of life, this practical personal care range shows that you can look fresh without overstocking the bathroom cabinet. And not only are Bravo Sierra unisex products well-priced and well-made, but real-life military heroes also field-test them to ensure they can hold their own when the heat is on. Add in the fact that Bravo Sierra donates 5% of all sales to military charities, and you have a brand that wears its heart on its sleeve when it comes to paying tribute to both active and veteran service personnel.
But can Bravo Sierra live up to its name and offer customers a straight-up personal care range that deserves all the hype? We put Bravo Sierra through its paces and gather field reports from its growing number of customers so you can decide whether this is the range to keep your life clean and simple.
About Bravo Sierra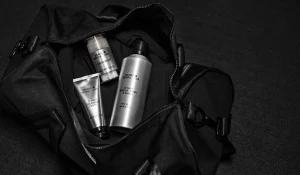 Set up in 2018, Bravo Sierra is still a young company, but the ground it has made over the last few years is impressive. For such a simple premise – basically, why have multiple products when one well-made one will do the same job – Bravo Sierra has struck a chord. And its message is simple – cut through the B.S. of the multi-product personal hygiene industry and embrace a simple, clean, and effective self-care regime.
Co-founders Justine Guilbert and Benjamin Bernet created Bravo Sierra in New York to offer affordable, high-quality self-care products. But what sets Bravo Sierra apart from other start-ups is its focus and commitment to the U.S. military community. And this commitment stems from Guilbert's grandfather, John T. Becker, a World War Two veteran who dedicated his life to helping the military community.
While Bravo Sierra products are available to all, its core demographic is U.S. military personnel, including veterans and their families. And by harnessing the military's no-nonsense approach to personal care, all Bravo Sierra customers can benefit from high-performing products that are up to the job. How do they know this? All of Bravo Sierra's products have been field-tested by both active and veteran military pros before they become part of the range.
More about Bravo Sierra
The team behind Bravo Sierra also have an eye on the needs and expectations of the socially minded consumer. They actively hire military veterans, all their packaging is recyclable, and all their formulas are vegan, free of unnecessary chemicals, and cruelty-free. Plus, all their products are $14 or less and raise money for military personnel and veteran support programs. That adds up to feel-good products in more ways than one.
Well-made products put through their paces by veterans and serving professionals, affordable prices, and a kick-back for military charities, there's a lot to love about the Bravo Sierra brand. But the brand is not totally perfect, as our initial dip into its highs and lows show.
Pros
Well-thought-out, no-nonsense, quality products that are easy to use
All the Bravo Sierra range is tested by military personnel to a high standard
Brand directly supports veterans and military personnel, and their families
Affordable prices with good promotions, rewards, and discounts
You can also subscribe to your favorite products and save 10%
Free shipping on all orders over $35 and free returns
Many of the products are unisex
Not tested on animals and packaging is recyclable
The company strives to make all its products in the USA
Cons
No international shipping outside of the U.S
The fast shipping (within three days) at $18 is on the expensive side
There are some products they cannot ship to an APO address
Bravo Sierra Products Review
The Bravo Sierra range aims to get you ready for the day's activities without slowing you down. From shaving and moisturizing to the Brava Sierra body spray, this brand focuses on the essentials and makes sure you have all your personal hygiene bases covered. We take a more in-depth look at some of their bestsellers so you can decide if Bravo Sierra is a good fit for your bathroom shelf.
Bravo Sierra Deodorant
Their deodorant is Brave Sierra's stand-out product for many customers – it was named the best deodorant of 2020 by Esquire magazine. It is also a good introduction to the rest of the range. But as it is a natural deodorant, it may take a little while before you and your armpits get used to it! And it may not be for everyone.
Aluminum and baking soda free, there are no chemical nasties in this stick formula. Instead, it uses root powder from the Brazilian cassava plant to mop up perspiration. For effective deodorizing, it also includes probiotics to neutralize the bacteria that cause those stale whiffs. Plus, the Brava Sierra deodorant stains your clothes.
Another plus is you get four scents, including Bravo Sierra's signature white vetiver and cedarwood, for a warm, unisex fragrance. Or opt for unscented if you prefer odorless or want to wear a separate cologne.
Available in a good value 3.2-ounce tube, you will pay $9 for a one-off purchase or save 10% when you subscribe. Sold via the website, you can also use the handy store locator if you want to find where to buy Brava Sierra deodorant in a retailer nearer you.
Bravo Sierra Hair & Body Solid Cleanser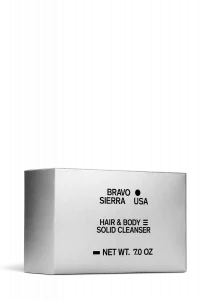 While technically not a Bravo Sierra soap review – this product is billed as the 'anti-soap bar' – this is a super versatile product that will give ordinary soap a run for its money. As a solid bar, you can use the cleanser on your hair, body, and even face, making it a great travel product. And the formula is kind and free of sulfates and other chemicals.
Worked up into a lather, we like the way the suds are rich and creamy and feel non-drying on the skin, leaving you feeling clean, fresh, and supple. It is also enriched with not only coconut but shea butter and oat flour, so you can feel your skin and hair drinking the moisture in.
The Bravo Sierra hair & body solid cleanser comes in a choice of four fragrances – we particularly liked the tonka bean and lemon for a morning pick-up – and unscented.
And the seven-ounce bar, which retails at $9, is good value as it is also long-lasting. One for the hiking rucksack or flight bag.
Bravo Sierra Body Wash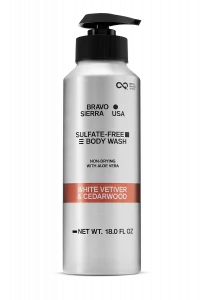 If you prefer your body cleanser to be the liquid kind, then the Brava Sierra Body Wash won't disappoint. Available in two of Bravo Sierra's classic fresh scents, a little of this gel wash goes a long way. It builds into a rich foam that feels gentle against the skin but deeply cleanses and rinses easily away. Coconut is used as the moisturizing base and the formula is sulfate-free so won't dry out your skin.  We also found that the subtle fragrance sticks around for a decent amount of time.
Available in easy dispensing bottles made from recyclable aluminum, you can save 10% if you subscribe, or it's $8 for a one-time buy. Other ways to save are the good value twin bottle bundle or opt for the body sets, which also make great gifts.
Bravo Sierra Face Moisturizer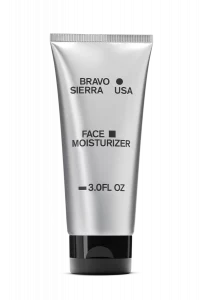 The sun, wind, air-conditioned offices, or just the rigors of everyday life can take a toll on your skin, which is why daily moisturization is essential. And with Bravo Sierra Face Moisturizer keeping your skin happy couldn't be easier.
Designed for both men and women, this is a lovely light gel lotion that absorbs quickly into your skin, without leaving it feeling greasy or sticky. Another plus to this hardworking moisturizer is that it can also double-up as a soothing aftershave, helping to keep redness and skin bumps at bay.
Silicone-free, Bravo Sierra has infused its face moisturizer with macadamia nut oil, boosted by apple fruit extract for long-lasting hydration. But if you are worried about fragrance, then there's no need as this lotion only has a subtle and fresh unisex scent.
Vegan and cruelty-free, Bravo Sierra's moisturizer is kind on your skin, and you only need a little, meaning the three-ounce tube should last you a while.
It doesn't have a built-in sunscreen, which is a shame, but for a $10 moisturizer that feels good and offers long-lasting hydration, this product is a winner.
Shaving Foam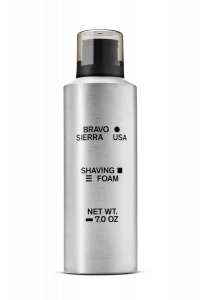 Another stand-out product in an already impressive Bravo Sierra range, their Shaving foam has quickly gathered a loyal following. And this is due to its unique 'foam to cream' formulation that is particularly helpful for sensitive or irritated skin. Its environmentally friendly credentials also tick the boxes as it uses a non-VOC propellant.
Sulfate-free, the cream formula is proven to reduce irritations from shaving, and it also soothes and cools the skin. You don't need water to use, simply massage the foam into your beard and watch as it transforms into a cream that softens the bristles ready for shaving. The aluminum canister looks cool and can be recycled. Available in a decent seven-ounce size, you can also opt for the mini two-ounce which is perfect for short trip traveling.
Bravo Sierra Reviews from Customers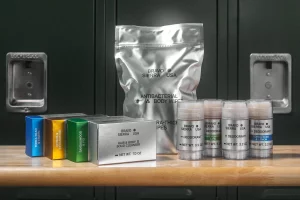 There's no doubting the feel-good of this all-American brand and its commitment to supporting and honoring those who have and still do serve. On top of their ethos, Bravo Sierra also has some top-quality products that have more than impressed with their minimalist yet effective approach. But what do their customers really think about this 'no-frills' company?
On their own website, Bravo Sierra features reviews from just a few of their 2,000 military 'testers' which grounds the product range and gives it those extra kudos points. And from customers posting on the Brava Sierra website, their reviews are predominantly very favorable.
Popular Alternatives to Bravo Sierra
Reviews of their bestseller – the Bravo Sierra deodorant – proves the point: 'I love this stuff. I'll be a lifetime subscriber!' One of its highest scored products on the site is the Antibacterial Body Wipes, scoring 4.8/5, with comments such as 'I have yet to see a wipe hold a candle to this product!' highlighting that when it comes to their physically active demographic, they understand what their customer wants.
Away from their own website, the love-in for Bravo Sierra largely continues, with the all-natural products, cruelty-free, recyclable, and vegan credentials striking a positive note. And while the products may appear utilitarian and fuss-free, for most users they are effective and a pleasure to use. There are little critiques though, especially on the deodorant, which can be irritating at first use. 'Smells great, but something in it causes my armpits to get irritated.' (Target website)
But overall, it is difficult to find anything seriously negative about this brand, its products or its customer service.
Sign Up for Bravo Sierra
If you are just interested in following Bravo Sierra and keeping up to date on their latest news, then you can sign up for their community and receive regular email updates.
Alternatively, create a Bravo Sierra online account, and not only will you get a smooth shopping experience but will build up points as part of their rewards scheme. More on this shortly.
Where to Buy
The Bravo Sierra website stocks the full range of BS products. Many of the Bravo Sierra products can also be found at several major retailers, including Target, GNC Live Well, and Ulta as well as online at Amazon.
To find your nearest physical Brava Sierra retailer check out their store locator.
Shipping and Return Policy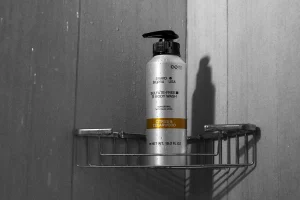 Bravo Sierra currently only ships to the US, including Alaska and Hawaii as well as selected products to APO addresses. However, they do plan to look at introducing international shipping in the future so watch this space.
They also offer free standard shipping on all orders over $35. Otherwise, their standard shipping rate is $6, with delivery expected in 4-8 days. You can also opt for speedier shipping (within three days), which will set you back $18. Longer delivery times are likely for APO addresses.
Bravo Sierra also offers a fuss-free return or exchange policy if you are in any way unhappy with your purchase. And their returns are free. To instigate a return or exchange, all you must do is email [email protected], and the customer service team will get it sorted.
Refunds can take between seven and ten days before your original payment method is credited.
Promotions & Discounts
Bravo Sierra have a good selection of regular and occasional offers and discounts to keep their customers, old and new, interested and coming back for more. And the top of the list is their Reward scheme.
Sign up for the scheme and you collect one reward point for every dollar you spend. Plus, there are other ways to build up your reward pot, such as signing up for text messages or following the brand on Insta. You also get 100 birthday reward points once a year. As your points accrue, you can then spend them in the Bravo Sierra online shop, with 50 points giving you up to $5 off your purchase.
Other Bravo Sierra promotions include 15% off your first order, 10% discount for students and 15% discount for active and former US military personnel. We also like their 'refer a friend' scheme which sees you and your friend receive a $10 coupon when they sign up for a Bravo Sierra account.
Contact Bravo Sierra
The ability to contact Bravo Sierra's customer service team is on the limited side, with the website directing inquiries to their email only – [email protected]. Another option is to direct message the team via Bravo Sierra's Facebook page.
Bravo Sierra Reviews: Editors' Verdict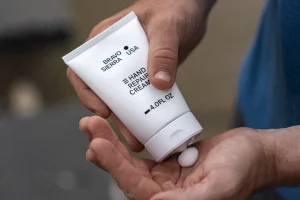 With so many positive Bravo Sierra reviews, it's impossible not to admire this brand and what it's trying to achieve. Not only does Bravo Sierra want to take the fuss out of the everyday face and body care, but also makes sure all its products are effective, simple, and hardworking. But that doesn't mean they don't feel good, as the quality, natural ingredients, innovative formulas, and choice of fresh and laid-back scents make this an affordable brand to have in your bathroom or kit bag.
Bravo Sierra also scores well for its social conscience and eco-efforts, something that won't be lost on its target customers. And the support for and direct engagement with the military community feels authentic. It just goes to round off the feel-good for this grooming and personal self-care brand.
Just one small fly in their personal care ointment could be that it is so downplayed that the packaging and branding have become a little indistinct and so may not always stand out in a crowded marketplace.
But then this could be the clever thing about the Bravo Sierra brand – functional, effective, no-frills and when it comes to supporting the military community, it clearly has a big heart.
Are you still looking for skincare brands? Check out our reviews of Beauty Pie, Augustinus Bader, SACHEU, and Dr Dennis Gross.
Bravo Sierra FAQ
Are all Bravo Sierra products made in the USA?
Bravo Sierra's products are assembled and filled within the US, so technically, they are made in the USA. Their primary manufacturing plants are in New Jersey, California, and Georgia.
Bravo Sierra aims to manufacture every component in their products within the States. However, they admit that where they cannot immediately source a US partner for a new project or product, they will look further afield in the first instance before bringing it totally 'in-house'.
Bravo Sierra currently only has one product component – their deodorant container – which is sourced outside the US.
Are Bravo Sierra products vegan and cruelty-free?
Yes, all Bravo Sierra products are both vegan and cruelty-free.
Are the Bravo Sierra products recyclable?
Not only does Brava Sierra use natural, cruelty-free ingredients, but all their packaging is recyclable too. And, as all their products are made in the U.S., they have been able to reduce their environmental footprint.
What does BRAVO SIERRA mean?
The name 'Bravo Sierra' is both a nod to its military connections and the company's commitment to a genuine, straight-up business model. Bravo Sierra is from the phonetic alphabet (B.S.) and is used as a Military code to call out 'nonsense' (bulls**t). Bravo Sierra's website states: 'We believe that what matters is what we do, how we do it, and what's in our products.'