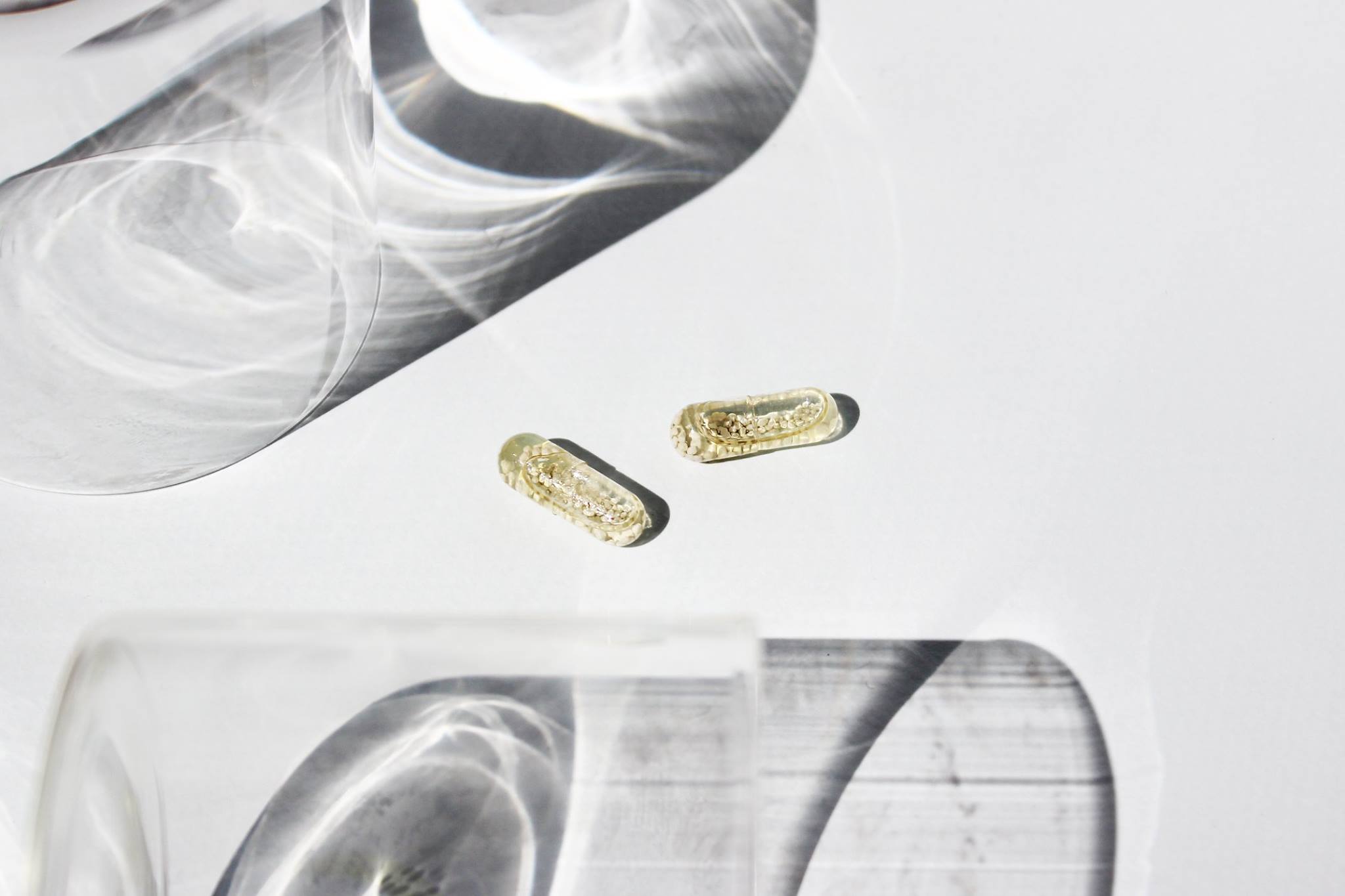 Suppose you've ever tried to self-prescribe your way to healthiness? In that case, your lack of expertise in the area should have been made evident by the seemingly endless trial and error you lived through while getting worse. The same goes for supplements, only that it's even harder to figure out what you need. At the end of the day, most people settle for generic multivitamins that may or may not get the job done. Vitamin subscription boxes exist to solve the problem.
As would be clear later on, many vitamin and supplement box providers do an excellent job of personalizing their offerings. This helps replace your trial and error approach with one backed by professionals and is more likely to produce the uber-effective targeted diet supplementation you deserve. All you need to do to get this is read on.
10 Best Vitamin Subscription Boxes
Amongst the many vitamin subscription services you can patronize, we have dug in to bring you the best. With our guide, you can wave goodbye to generic bulk multivitamins and open your medicine cabinet to quality personalized vitamins and supplements. So keep reading and look out for the company or companies that strike you as best. Of course, they all have their advantages and flaws, but here are our ten best vitamin subscription boxes:
1. Persona Nutrition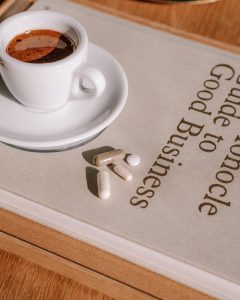 No discussion on supplements or vitamin subscription boxes is complete without mentioning Persona. The brand is currently one of the top personalized supplement providers with more than 90 products on offer, including Omega-3 supplements, herbs, letter vitamins, etc.
An important part of Persona's service is the access to healthcare professionals they provide. Beyond personalizing supplement boxes for users through their online health assessment, Persona also ensures that their customers can enjoy one-on-one consultations with health professionals from their team. These health professionals are diverse in their qualifications, and among them are Pharmacists, RDs, etc.
What this high-end provision means for customers is more cost. In that light, it's no surprise that Persona can be on the expensive side. A regular monthly supply of Persona supplements costs in the region of $100 or more. However, customers can trim the cost by personally customizing their bundle. The company recognizes the expensiveness of its product, though, and offers free shipping on orders over $50.
The only other disadvantage or potential red flag with Persona is its products' lack of third-party testing. This is a commonly overlooked aspect of supplement providers' business. If you can live without the assurance that such third-party testing provides, you can start enjoying Persona offerings such as its Weight Loss Support, Stress & immunity products, and gummies. Read our reviews of Persona Nutrition.
2. MyVitamins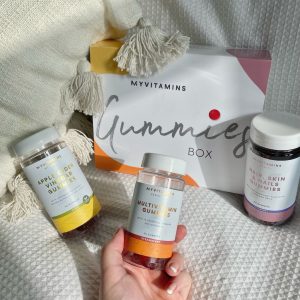 If you look closely enough at the MyVitamins website, hidden somewhere is an indicator that the company has racked up over 4,000 reviews on Trustpilot and is averaging 4.6 out of 5 stars. Why they don't give that a larger banner stumps us, but it goes along with the brand identity; simple, effective, and putting the health of customers first. For reasons like this, MyVitamins is considered one of the best suppliers of supplement subscription boxes.
The MyVitamins range consists of vegan-friendly vitamins and supplements that contain everything from multivitamin gummies to Alpha Men Tablets. Most importantly to this list, the company offers two monthly subscription boxes (the Gummies Subscription Box and the Beauty Subscription Box) that save subscribers 55% and grants them access to the three bestselling supplements.
In addition to its effectiveness, the MyVitamins brand is also a sustainable outfit. The company uses only recyclable pouches, pill pots, and shot bottles. They are also working on measures to reduce wastage and move towards a plastic-neutral status, with similar efforts under consideration for the reduction of their carbon footprint as well.
It's easy to be impressed by the company's branding. Still, if you're unsure about a subscription box, MyVitamins sells supplements individually as well. Some of their best sellers include their biotin tablets and electrolyte plus tablets. 
3. Ritual Vitamins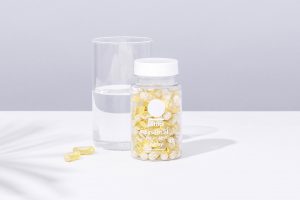 As the name implies, most customers of this company consider taking Ritual Vitamins to be part of a daily ritual. They also believe that the company offers one of (if not) the best vitamin subscription boxes in the business. The company definitely sells it that way by pointing out that the potential use of its supplements has a basis in science. In turn, notable publications like Vogue and The New York Times have granted them features because of their success.
A big part of the success mentioned above has to do with the fact that Ritual provides high-quality products for everyone. This wasn't the case when Katerina Schneider founded the company in 2016. Then, they targeted women as their primary market. Today, they operate across all ages, even offering multivitamins for children as young as four years old. 
They also stand heads and shoulders above much of the competition in terms of transparency. All of their products are third-party-tested. This transparency is also present in the sustainability of their practices. For instance, they are very open about the specific sources of their nutrients and ingredients, and all of their products are vegan. Where Ritual Vitamins falter is in not providing consultations with health professionals. Critically, the company also doesn't personalize its recommendations. However, their popular vitamins, including the Prenatal Vitamin and the Essential for Men 18+, are still highly rated by customers indicating that their service is rock solid. Read our reviews of Ritual Vitamins.
4. HUM Nutrition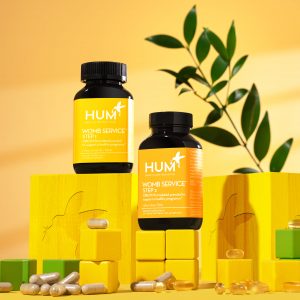 The beginning of HUM is traceable to 2012, When its founder, Londoners Chris, embarked on a personal mission to develop effective solutions for skin and other health problems. That missing led him to create this company, and many other professional nutritionists have bought into his vision.
You can access the full bios of these nutritionists and view their qualifications. In fact, we recommend that you do before acting on this review because they will be critical if you intend to get the best possible results from the HUM supplements Subscription box.
HUM Nutrition products are third-party tested and, as such, have been proven to be clinically effective. In addition, the transparency in seeking such testing is applaudable. So far, positive product reviews have backed up the effectiveness of their products.
However, there are some issues customers have pointed out. The most widespread condemnation of HUM Nutrition's operation is that its online health assessment quiz is not comprehensive enough. In defense of HUM, the quiz is not intended to overwhelm, and it does cover issues like diet, daily routine, and health goals. Thankfully, the company grants subscribers access to RDs. They are available to receive any complaints about a recommended supplement routine. Read our reviews of HUM Nutrition.
5. Vitamin Buddy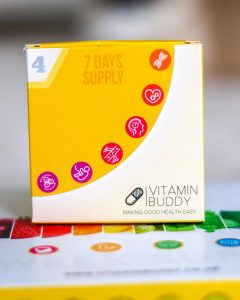 The founder of Vitamin Buddy, Armin, identifies as someone passionate about health and improving the health of others. He also confesses to having found the process of purchasing vitamins and supplements confusing. However, unlike most of us who simply whine about problems and do nothing, he set out to do something about it.
His solution was Vitamin Buddy. In 2016, he left his job to start a company that would impact the personal health journey of people for the better. Rather than blindly trying to research your way to the right supplement, the Vitamin Buddy questionnaire would do most of the work for you, and Vitamin Buddy would recommend the three most suitable supplements for your health goals.
Now one of the best supplement subscription boxes around, Vitamin Buddy is devoted to improving its service and making people as healthy as possible. The company hires a team of health professionals, and all its vitamins and products are vegan and gluten-free.
So far, customers of Vitamin Buddy seem satisfied, and there's no reason to suspect the trend would change soon, given their certifications and track record. So, if you're interested in what they are offering, pay the fee, answer the questionnaire, and (in the words of Armin) become the fittest and healthiest you possible.
6. Vive Wellness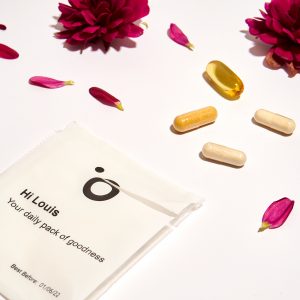 GMP certified, MHRA accredited, with Cultech and Eurocaps as partners. That's how Vive Wellness has achieved and maintained its status as a top provider of vitamin subscription boxes. For those who don't know what any of these means, it indicates that Vive Wellness makes safe, quality products that are unlikely to cause you harm.
Then, there are the products themselves. They are designed and formulated to lack fillers, lactose, gluten, and they are all vegan. These safe, healthy supplements are recommended based on answers to an online health assessment test that indicates your health goals and other important information.
Along with recommendations from the test, Vive Wellness also gives out free nutritional advice and tips on how best to use the supplements for optimal results. Once done, you can start receiving your monthly vitamin box and begin the journey to a healthier you. Now known as Everly Wellness.
7. Roman Vitamins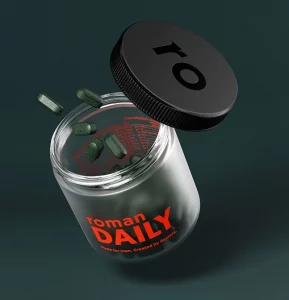 Where most of the supplement providers on this list look to service everyone, Roman Vitamins targets men with its services. They offer treatment and consultation for many common male conditions, including hair loss, erectile dysfunction, premature ejaculation, and low testosterone. Obviously, treatment of some of these might require testing, and Roman provides test kits where necessary.
Some of the test kits you can get from the company are the Sperm Test kit, Testosterone Test kit, etc. Moving on from male sexual health, customers can also access COVD-19 tests if they so wish. Besides all of these, Roman's services include help with prostate health, weight management, and anxiety/depression.
In the opinion of its runners, the range of services offered by Roman is backed by the fact that men are less likely to seek out help for their problems from doctors. So, Roman brings support to them. Founded in 2017 by Zachariah Reitano, Saman Rahmanian, and Rob Schutz, the company operates on ideals of responsible healthcare provision, transparency, and discreetness.
A lack of third-party testing of their supplements might put off some customers. Still, in the company's defense, their products and vitamins are all commonly known and used products. There's Finasteride and Minoxidil for hair loss, Sildenafil for erectile dysfunction, and vitamins and minerals to correct any deficiencies.
8. Rootine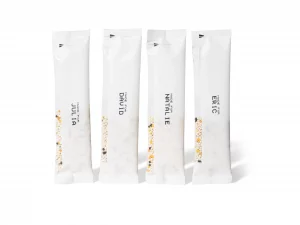 Rootine might not offer consultations with health professionals as part of its services, but it does more to ensure the accuracy of its recommendations than any other supplement subscription box provider on this list. Where most other companies simply give online health assessments, Rootine goes further by conducting blood and DNA tests. According to the Rootine website, the company analyses over 100 health data points across both tests to help personalize their supplement subscription boxes.
The DNA test is supposedly to check out genes associated with nutrient needs, while the blood test checks out the levels of specific vitamins and minerals within the body. Rootine provides kits for both tests when necessary. Alternatively, customers can post the results of the tests if they wish to take them at a more trusted clinic. 
Despite the relatively unique way they conduct their operation, the innovativeness doesn't stop there; it extends towards the formulation of supplements. The supplements come in the form of microbeads to aid better absorption. All of this results in a much costlier service, though. By the time you factor in the cost of all tests, you would have run up a bill of hundreds of dollars. However, for most people, the accuracy is worth the cost.
9. The Nue Co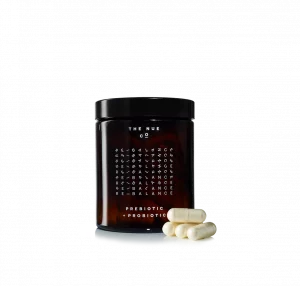 It is common among pharmaceutical companies to rely solely on orthodox medicines and methods. The Nue Co bucks the trend in some ways, drawing on the best of science and combining it with Ayurvedic and Chinese medicines. Chinese medicine is famous for being the most advanced (and standardized) form of traditional medicine, and Ayurveda has some merit to it.
The result of this combination of philosophies for The Nue Co is formulations that avoid preservatives, additives, or sweeteners. In fact, all of their products are organic, vegan, and cruelty-free, and most are gluten-free. The company also takes the sustainability and the health of the planet to heart, sourcing ingredients responsibly while limiting the significant bulk of their packaging to recyclable material.
Their holistic approach to improving health and wellness extends to the range of their products. There is something for everyone as The Nue Co offers vitamins, supplements for gut health, skin and hair, and products to help improve focus, alleviate stress and facilitate immunity. Of note is the fact that the company bestseller is currently a product for gut health – a vegan spore-based probiotic that reduces irritable bowel syndrome symptoms and facilitates digestion.
The reputation of The Nue Co is rock solid, as exemplified by features in Vogue, Forbes, etc., offering their tacit endorsement of this company as one of the best vitamin subscription box shippers in the wellness business.
10. Care/Of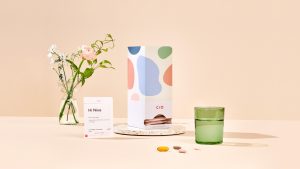 The singular most glaring disadvantage of the service offered by Care/Of is the lack of access to a healthcare professional. This might not be a factor for healthy individuals taking supplements. Still, people with health conditions are bound to find such a lack of professional advice inadequate.
However, if you can look beyond this minor disadvantage and the fact that not all products in their boxes are vegan, Care/Of guarantees you access to a wide range of products. Health products on offer from Care/Of include multivitamins, probiotics, collagen and protein powders, herbs, minerals, etc.
The company requires all potential customers to take an online assessment to help personalize its supplement recommendations and the particular products to be included in its subscription boxes. The company packages supplements for each day in envelopes and ships them in 30-day monthly bundles as part of its subscription box. Elements of the recommendations set up for a customer are accessible via the company app. The app is available for both android and ios devices.
Two of Care/Of's ideals are 'honest guidance' and 'better ingredients'. Transparency should be another, considering that the tailored plan for its co-founders, Akash Shah and Craig Ebert, are available on the company website for visitors to see. But, of course, we would never know if they actually take them, and (for extra measure) Care/Of products are not third-party tested. Still, their positive reviews indicate that they are worth checking out.
Best Vitamin Subscription Boxes: Editor's Verdict
The trick to vitamin subscription boxes, especially those on this list, is that they aim to help you figure out the vitamins you need. Then, they follow that up by providing you with what they have determined your body requires. Finally, if you feel they are ineffective, you cancel your subscription and move on to another company or see a doctor.
We have compiled this list of the best vitamin subscription box providers to ensure that you don't ever need to cancel or begin searching again. The list above considers the reputation of the company, the quality of its products, and access to healthcare professionals. We have not factored in cost, but we recommend you do so in order to subscribe to a service that is as financially sustainable as it is effective. That said, we hope this list becomes a worthy guide as you strive to stay healthy.
Are you still interested in other amazing supplement brands? Check out our reviews of Dose and Co, Botanic Choice, Bluebird Botanicals and 8Greens.