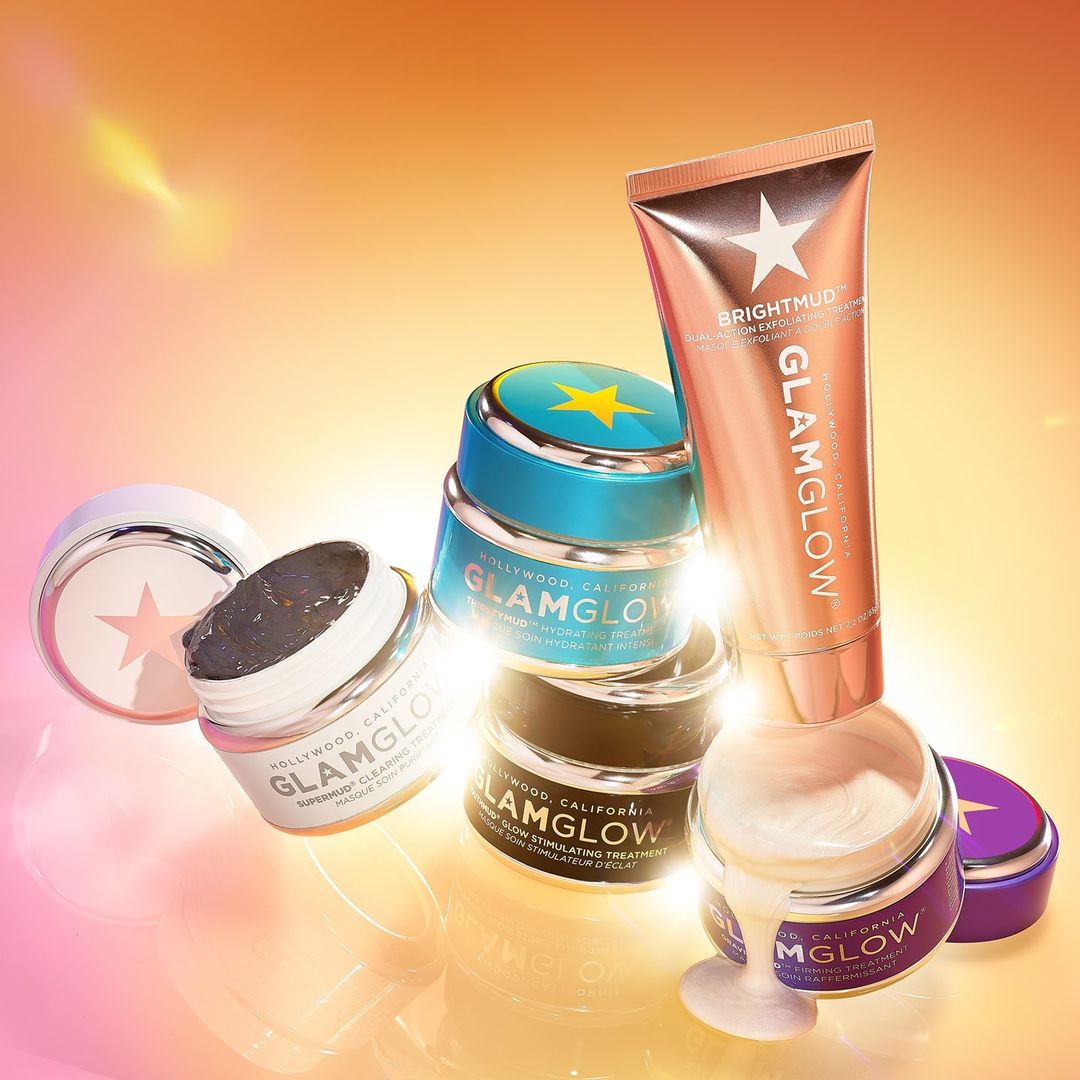 Born behind the scenes in Hollywood, as an answer to the question: can skincare products provide instant results for a camera-ready look in minutes? Glamglow was created in 2010 by Glenn and Shannon Dellimore. All from the comfort of their own home. Quality is paramount to this brand. Just like its original target market, their 'A-List only' ingredients are clinically proven to provide an instant Hollywood glow. With celebrities such as Kim Kardashian and Chrissy Teigen going crazy for Glamglow, we can't help but wonder, are these claims really possible? Or is it just a clever way of persuading us to drop $60 on a 'magic mud mask' that doesn't work? That is exactly the purpose of our Glamglow reviews.
We've done extensive research into this brand's background story. We've put bestsellers under the microscope. Even pulled out genuine customer reviews. All so we can truly see behind the mask. We'll even let you know about the best Glamglow offers, where to buy, and answer your most burning questions.
About Glamglow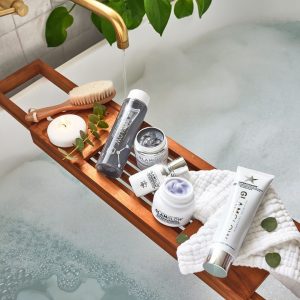 The concept of Glamglow was born after Shannon and Glenn Dellimore were talking in their home with their friends. One of them, an actor (rumored to be Keanu Reeves), addressed the lack of instant skincare. Actors after all want camera-ready results fast. Wouldn't it be great to have a product that refines pores and reduces fine lines? Plus leaves a stunning glow after one use? Duh.
This got the couple thinking. Shortly after, their perfected formula was created and packaged in their home and gifted to several A-List friends. They could never have predicted what happened next. People went crazy for the results and demand grew rapidly. So, the couple sourced a factory to create their seemingly 'magic' mask. Et voila! the Glamglow concept was born.
In 2011, Glamglow went on sale and became accessible to the rest of the world. Great news! Providing us with the greatest skincare secret of our favorite celebs!
Nowadays, the brand is available in 86 countries, 6500 luxury retail stores, and has won multiple awards. The brand even has a patented TEAOXI technology. This utilizes the antioxidants from real leaves in their mud masks for brightening effects.
As a part of the Estée Lauder Companies and their Breast Cancer campaign, Glamglow donates a fraction of profits from certain products to raise. This is particularly close to home for co-founder Shannon. Her mom is a breast cancer survivor.
Boasting an impressive 1.7 million Instagram followers, the brand promotes its wide range of products using pictures, reels, and how-to videos.
Glamglow is a social sensation and it is easy to see why everyone is talking about it.
Pros
Glamglow uses high-quality ingredients that are proven to produce results
Available in 86 countries, Glamglow is accessible across the globe
Glamglow is cruelty-free and its products are not tested on animals
They have a comprehensive range of different types of products that address different skin concerns, so you can be sure to find what you're looking for
Glamglow is a part of the Estée Lauder company and its Breast Cancer Campaign - donating profits of certain products to fight the disease and also raising awareness
This brand's photography is inclusive and the marketing on their social media pages features people of all genders and skin tones
Glamglow provides discount codes and holds sales often so their customers are rewarded
Cons
Glamglow has a much higher price point than many other skincare brands on the market, as it is a high-end brand
Glamglow does not ship internationally from their website
Active, powerful ingredients may not be suitable for everyone and cause adverse effects when used on sensitive skin
Glamglow Products Review
Now that we have covered the brand's philosophy and have a generally good idea of what the brand is about, we should turn our attention to their exciting product range.
Let's take a look at some of Glamglow's most popular products and see what all the hype is about.
Read on for an honest assessment of quality, effectiveness, and value for money.
Glamglow Supermud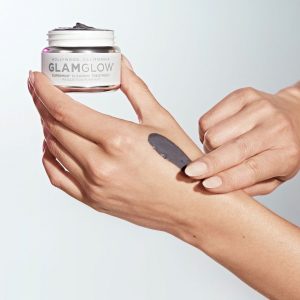 The Glamglow Supermud mask is not only the brand's best and most advanced clearing treatment but the number one best-selling charcoal mask. Period. Simply leave it on for 20 minutes and let it do its thing.
Retailing at a whopping $60 for 50g of product, this treatment boasts instant results. It leaves users with a clear complexion and refining pores after just one use! That sounds amazing, but how does this work?
Using K-17 clay, a super 6 acid blend, and activated x-charcoal, this mask is designed to clarify and clear skin.  It loosens dead skin cells and removes excess oil and dirt from pores. The patented TEAOXI technology uses eucalyptus, aiming to leave users with a glow.
The majority of customer reviews were 4 or 5 stars, with most reviews agreeing that their skin felt smooth and clean. They also said it looked visibly clearer and less congested. Common claims also detailed that makeup application improved after using this product. Plus, stubborn acne was cleared miraculously.
Though this product certainly seems to do what it sets out to, we wouldn't recommend it to those who suffer from sensitive skin. Many customer reviews reported tingling. While some were described as mild and a physical effect of the product working, others reported a "hot burning sensation" that was almost unbearable.
Glamglow Youthmud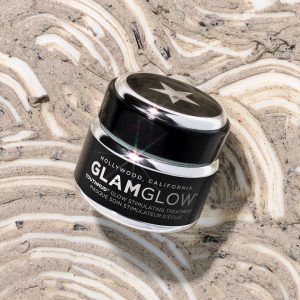 Another bestseller from Glamglow, the Youthmud mask claims to be 'glow stimulating'.  It smoothes and polishes skin through exfoliation. Coming in a recyclable box, this product retails at the same price as Supermud at $60 for 50g.
It contains volcanic rock for exfoliation, TEAOXI green tea leaves, and a clay blend to absorb impurities. This combination is formulated to leave you with a youthful glow. 94% of users did claim that skin looked brighter after just one use!
Rated a good 4.6 out of 5 stars on the website, customer reviews do paint a positive picture of this product. However, sensitive skin sufferers again seemed to convincingly report similar burning sensations caused by Supermud.  This issue appears to be a consistent one from this brand. There were also some complaints about the high price point for the small amount of product.
Despite this, most reviews support Glamglow's claims of skin brightening and uneven skin tone correction. Another Glamgow Youthmud review even referred to this mask as a "hangover cure for skin". It dealt well with evening skin tone and eliminated dullness.
Similar to Supermud, this Glamglow mask seems to do exactly as it says. But should the price be lower or the volume of the product be higher? We think so.
Glamglow Bright Eyes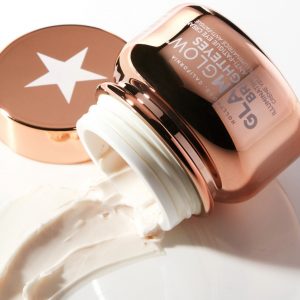 Glamglow Bright Eyes is an illuminating eye cream that retails at $39 for 15ml of product. It aims to reduce signs of tiredness and fine lines, eliminate dark circles, and hydrate for a well-rested look. This product is formulated with tiny illuminating spheres inside.
The claim that this cream hydrates under eyes is certainly supported by genuine customer feedback. 93% of users even added that it created an extremely smooth canvas for makeup, which can be a difficult area for application.
Only 76% of users claimed that this product succeeded in reviving the look of tired eyes, however. We understand this is high, but for the price point? Not really.
Buyers rated this product 4.1 out of 5 stars. The general consensus was that this product had little to no effect on fine lines, which it claims to do. It also was reported to not have immediate effects. This is something that Glamglow prides itself on.
However, despite the hefty price tag, some reviews did report that a "little bit goes a long way". It was also confirmed to brighten dark circles and revive tired eyes, though the results were not particularly miraculous.
Overall, we think this product is good. But it is not great.
Glamglow Glowstarter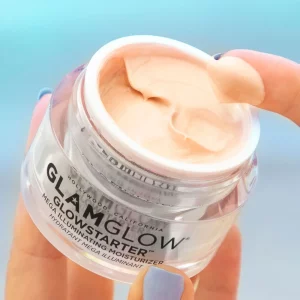 Glowstarter is a mega-illuminating moisturizer from Glamglow. It's designed to be used daily and provide a stunning glow that "stuns on all skin tones". For a dollar per gram, this Glamglow moisturizer will set you back $50.
A hydrating moisturizer and soft highlighter cream in one, this product contains illuminating pearls. These are excellent for blurring and complexion brightening. It also contains hyaluronic acid and jojoba oil for hydration. Customer reviews confirm that this product is suitable for sensitive skin! Finally.
Choose from two, stunning shades: nude glow and sun glow. Designed to leave your skin makeup ready, buyers also claimed that this product actually worked great alone. No makeup was needed after application… take our money already!
With almost 900 reviews, this product is rated 4.7 out of 5 stars. 98% of customers said that they would recommend this cream to a friend.
Positive reviews also confirmed that this product is great for all ages, including mature skin. Many claimed that this product made them look younger and it also smells great.
This product certainly seems worth the splurge.
However, there is one thing to note, and we're being really picky… but this product can leave you looking and feeling oily. So it may not be a great option if you suffer from oily skin.
Glamglow Reviews from Customers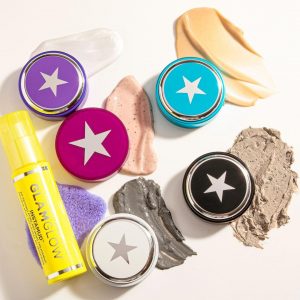 Glamglow does provide genuine customer reviews on their own website, on each individual product. Reviews were quite varied depending on the product in question. It is undeniable that customers mostly felt that Glamglow's products did what they said they were going to do. Providing instant results, which was the concept that the whole brand was built on!
However, it is important to take a look at other third-party review websites to see what customers have to say about other products and just the brand overall.
Particular product reviews that do stand out from the rest are that of Glamglow Moisturetrip moisturizer. This product was deemed a skin savior that can "quench the thirstiest of skin", with people claiming major skin improvement after use!
Popular Alternatives to Glamglow
Shockingly, Glamglow as a brand has rated just 2.7 out of 5 stars on Trustpilot. Though this is based on a small number of customer reviews. Mostly these reviews are complaints about "terrible" customer service. Some people claim that they never received a response and call hold times are extremely long. Some reviews on this site even claim missing items and never receiving a refund.
However, this contrasts significantly with reviews on Influenster. This includes no mention of these issues. Most of these reviews praise the excellent quality of the products and the nice packaging.
Though many customers claimed to be skeptical about the price at first, they believe that the products are worth the money. They would recommend it to family and friends. Despite this, we do feel that some products' prices should reflect the number of uses you get out of them.
Sign Up for Glamglow
If you're a fan of Glamglow's products and want to sign up, you can do so.
You can even take 15% off your first order by signing up. Simply enter your email address and create a password and you're done.
Where to Buy
Glamglow does not offer international shipping from their website. However, the brand is available in over 80 countries. You can get your Glamglow fix by ordering online or going in-store.
If you're from the US, you can buy Glamglow from stores such as Sephora, Nordstrom, and even Amazon. Though we do recommend if you're buying from Amazon, check if you're buying a genuine product from a trustworthy seller.
If you're from the UK, you can find Glamglow in your local Boots. There are also many third-party online retailers of Glamglow too.
Glamglow Shipping and Return Policy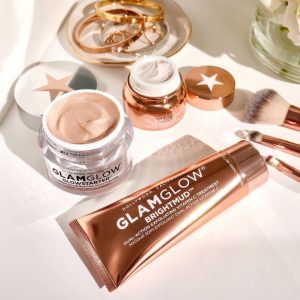 Shipping
Glamglow offers free standard delivery, which can be expected to arrive in 2-5 business days.
If you want your products sooner, 2nd-day delivery is $10-$15 and will take up to 2 business days. However, there is also an overnight option for $15-$20 and will arrive in 1 business day.
These times will vary during busy periods.
Returns
Glamglow accepts returns, you can find out how to make a return.
Please allow 7-10 business days for your return to be processed. You will receive an email to confirm that your return or exchange request has been processed.
If you have received a damaged item, you should retain the product and all of its packaging including the box, and call 1-844-879-1679.
Promotions and Discounts
Glamglow has many promotions going on, extremely often on their website.
The 'Offers' section of the website will provide you with the latest offers, exclusive to the Glamglow website, and sometimes provide you with discount codes.
The 'Sale' section is also full of reduced products, so it is worth taking a look.
Plus, you can also get 15% off your order when you create an account!
Glamglow Reviews: Editor's Verdict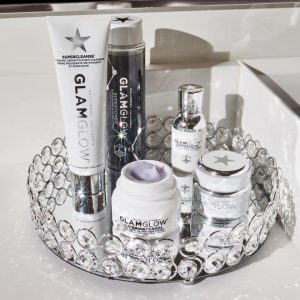 Overall, writing our Glamglow reviews we find that the brand seems to be environmental and conscious, as well as provides high-quality products that do exactly as they say on the tin. Albeit, there are some consistent issues, relating to formula and customer service. The general impression of this brand and its products are good!
Glamglow's treatment masks are undoubtedly successful in delivering on their claims and improving the appearance of skin instantly. After looking at some customer reviews, it is fair to conclude that ingredients are an issue for those with sensitive skin. This can even be dangerous in some cases, therefore it is an issue of paramount importance.
We feel that you should avoid this type of product from Glamglow if you suffer from sensitive skin. However, people who do not suffer reactions to these products love the results that they provide, making it difficult to confidently conclude.
The Glamglow website is helpful, displaying reviews and helpful how-to videos, providing you with more than enough information about their products.
Brand reviews that referred negatively to customer service seemed to be consistent, meaning it is a prevalent issue and something that the brand should work on resolving and responding to.
We definitely recommend this brand when it comes to product quality. The formulas are excellent and it is clear that extensive research has been carried out to see what works. The Glowstarter moisturizer is undoubtedly worth the price point.
However, despite reading positive Glamglow reviews, we do feel that prices should be lowered in some cases.
Check out more skincare reviews of brands such as Gladskin, Glossier, Farmacy Beauty, and Foria Wellness. 
Glamglow FAQ
How can I get Glamglow samples?
You have to make an order at Glamglow to qualify for a free sample. Two samples are sent out with every order.
How does Glamglow conduct product safety testing?
Glamglow testing is carried out on human volunteers for irritants and allergens. The whole process is thorough and carried out with experts from different areas of science to ensure full product safety.
Is Glamglow cruelty-free?
Yes, Glamglow does not test on animals.
Is Glamglow vegan?
Not all of Glamglow's products are vegan. Many of the bestselling products are including Supermud are vegan, however.
Where are Glamglow products made?
Glamglow products are made in LA.